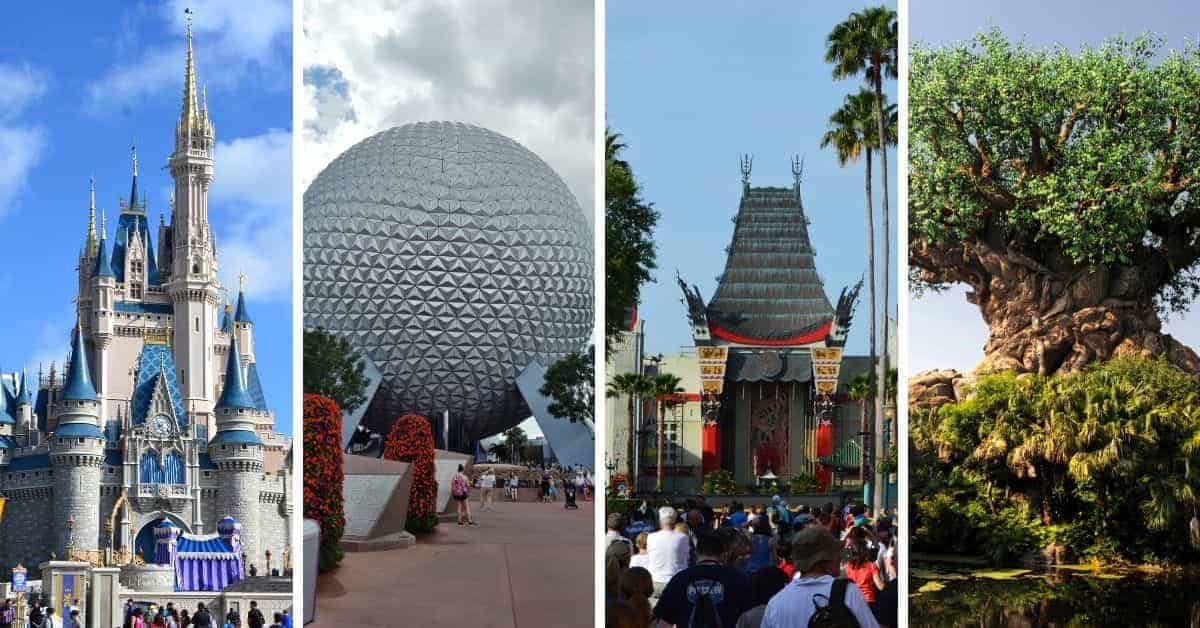 That is why we have come up with a fully comprehensive Disney World Vacation Planning Guide. It should not only answer many of the questions you have, but should also help you get started thinking about everything from when to travel to how much to budget for.
Four Walt Disney World Theme Parks
Walt Disney World Theme Parks
Disney World in Florida consists of four theme parks, two water parks, a shopping district, numerous resorts and even golf course (both mini and traditional).
You can easily spend a week in Disney World and not see everything there is to see.
The main thing you will want to do is make sure that you hit all four of the major theme parks as each one is completely different and offers unique experiences.
In order for you to make the most of your time at Disney World in Florida, you are going to want to do some planning in advance.
Planning Tools for Walt Disney World
While planning that trip to Disney World might seem overwhelming, you don't have to do it alone!
Feel free to join our Disney Insider Tips Facebook group & ask questions.
There are plenty of us who have been to Disney World that can help you navigate the parks.