Walt Disney World is one of the most visited amusement parks in the world, and it is easy to see why. It is the most magical place on earth!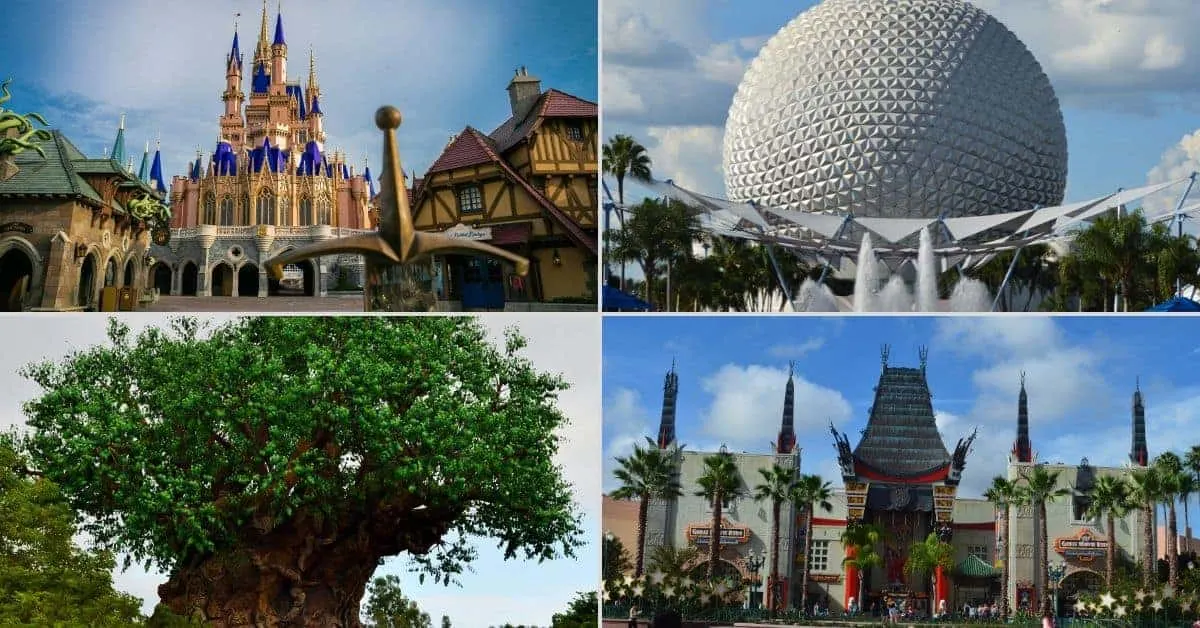 Preparing for a trip to Disney World can be overwhelming! That is why we have come up with a fully comprehensive Disney World Vacation Planning Guide.
It should not only answer many of the questions you have, but should also help you get started thinking about everything from when to travel to how much to budget for.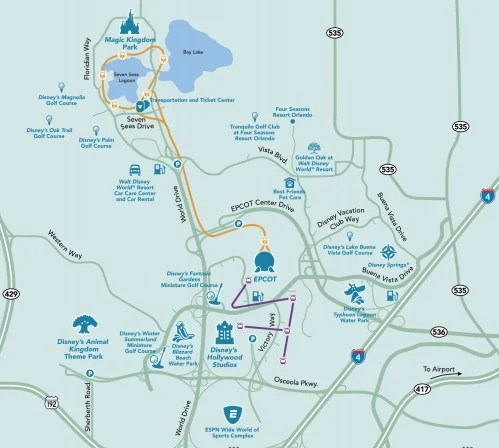 Disney World Map & Theme Park Information
When you look at the Disney World Map, you can see where the theme parks are in relation to each other along with the Skyliner and Monorail system.
It is pretty spread out, but all contained within the Disney bubble.
If you have never been to Disney World, I can tell you that you can easily spend a week in the Disney bubble and not see everything there is to see.
The main thing you will want to do is make sure that you hit all four of the major theme parks as each one is completely different and offers unique experiences.
In order for you to make the most of your time at Disney World in Florida, you are going to want to do some planning in advance.
While planning that trip to Disney World might seem overwhelming, you don't have to do it alone! We offer a full guide to planning your Disney World vacation to help you get started.
Feel free to also join our Disney Insider Tips Facebook group & ask questions.
There are plenty of us who have been to Disney World that can help you navigate the parks.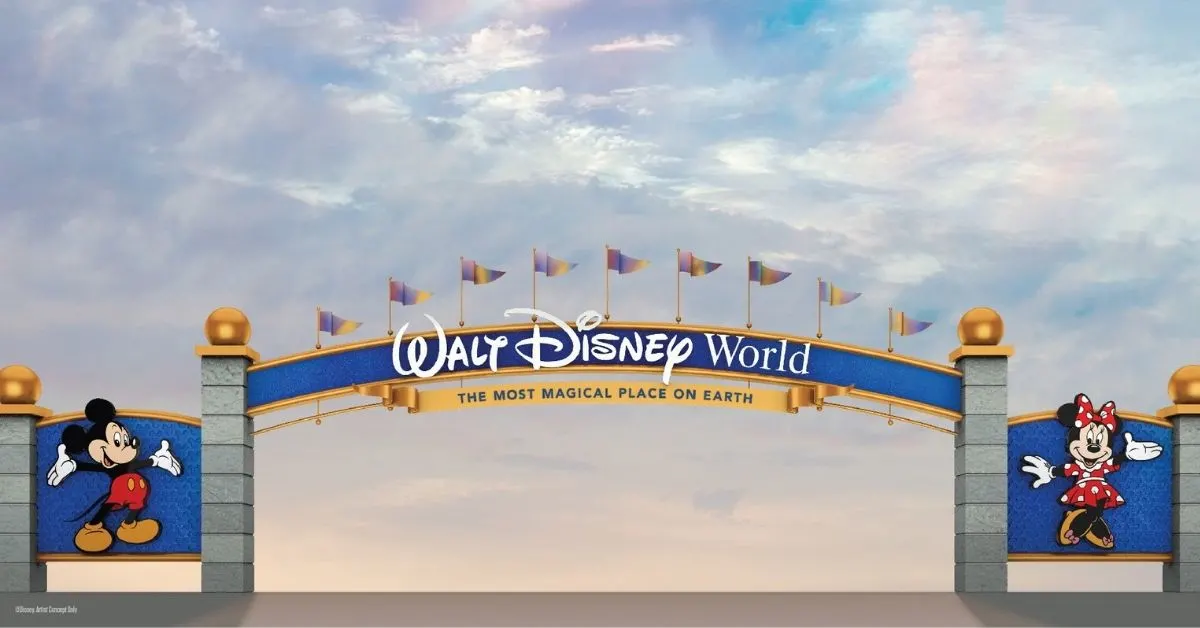 Frequently asked questions about Disney World in Florida
---
What are the 6 Disney parks in Florida?
Magic Kingdom, EPCOT, Hollywood Studios, Animal Kingdom, Blizzard Beach and Typhoon Lagoon.
What is the best time of year to go to Disney World in Florida?
Any time is a great time to go to Disney World, but the time with the least crowds in during the months of February, May and October.
What is the newest Disney World park?
The newest Disney Park is Animal Kingdom, which opened in 1998.
How many days do you need for each Disney park?
You should plan to spend at least one full day at each park. Ultimately, it would be best to have two days at Magic Kingdom.
What is the biggest Disney park?
Animal Kingdom located in Disney World in Florida is the largest Disney World park at over 500 acres.
Is it cheaper to buy Disney tickets online or at the gate?
It will almost always be cheaper to buy Disney World Tickets in advance of your trip. This is especially true if you go for multiple days and use a discount Disney broker.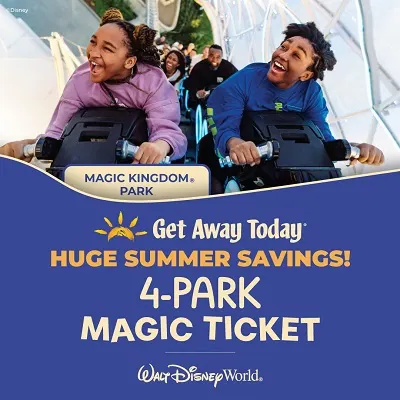 2023 Disney World Ticket Prices
When it comes to Disney World tickets, there is no clear price per day.
The price of a ticket depends on the time of year, day of the week, and even the park you go to.
While you can purchase your Disney World tickets directly from Disney World, there are other (and might I say, better) ways to get your tickets.
If you are looking for Discount Disney Tickets, you will find many different ways to avoid paying full price.
We normally use a Discount Disney Ticket broker to buy our tickets because it saves us so much money.