(Note: The links in this post are affiliate links, and we will be compensated when you make a purchase by clicking through our links. Read our disclosure policy here.)
Are you going to planning a trip to Disney World in April? You will be glad to know that spring is the perfect time for a trip to Disney.
Wondering what you can expect in terms of weather, crowds and park experiences?
We've got everything you need to know!
Guide to Going to Disney World in April
April is a great time of year to visit Disney World because it is Spring in Florida!
Spring brings beautiful flowers, cooler temperatures and lots of sunshine!
Because it is one of the best times of the year to be in Florida, it can also one of the busiest if Easter falls in April (because then it means school Spring Break will also fall in April).
Crowds at Disney World in April
If you take a look at any of the Disney crowd calendar you will see that April is usually a pretty quiet month to go to the parks.
The only difference for Disney World in 2020 is that Easter falls in April and this means that many schools will have off the week prior to Easter or the week directly after.
Spring break for families can be one of the busiest times of the year at Disney World so crowds in April will be impacted those two weeks.
The last week of the month would be the BEST time to visit Disney World.
You can expect little to no crowds since most people traveled during Spring Break Week.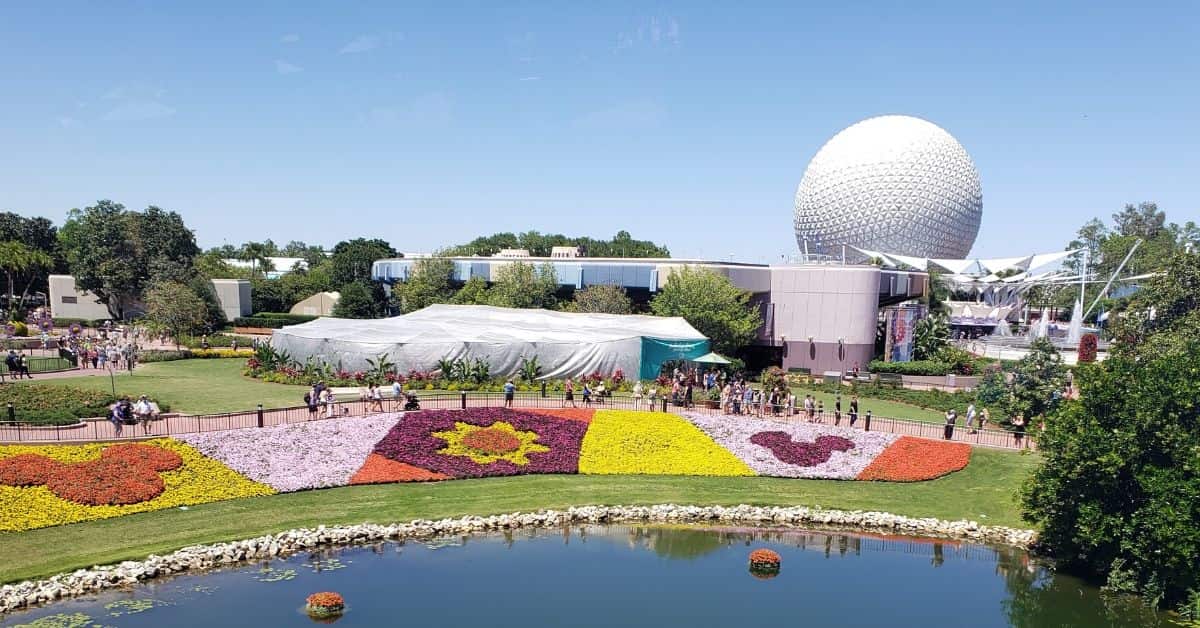 April Disney World Events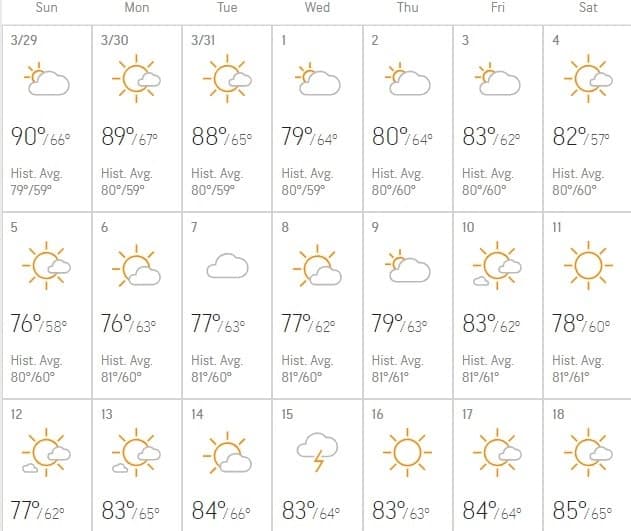 April Weather in Disney World
Weather is absolutely beautiful in April with sunny skies and warm temps.
The average temperature in April falls between 80°F to 84°F which is pretty mild for Florida!
You will find it cool in the mornings but quickly warms up by mid-morning.
It is not nearly as humid as in the summer months, so most likely you won't experience much in terms of rain.
Now, that doesn't mean I don't think you should bring a poncho to Disney.
I think that the poncho is a must pack item for Disney if not for the rain, for the rides that you might get wet on (Splash Mountain, Kali River Rapids, etc).
What You Should Wear to Disney World in April
When you are creating your Disney World packing list, you are going to have several things you are going to need to bring with you.
But what about clothes?
When travelling to Disney in April, you will want to make sure you pack plenty of shorts and short sleeve tops.
While the day does start off cool and can also be cooler in the evening, I don't think you need a sweatshirt or jeans.
Instead, I would pack a lightweight sweater or light jacket to cover your arms.
Ideas on What to Wear to Disney World in Florida
If you are considering travelling in April, we think you are going to have a wonderful time!
If you are still trying to decide on the best time to visit Disney World, be sure to check out all our Disney World crowd calendars.