Anyone who is planning a trip to Disneyland will want to make sure that they understand everything there is to know about the park before they go. That is why we created this Disneyland planning guide to help make sure you are prepared!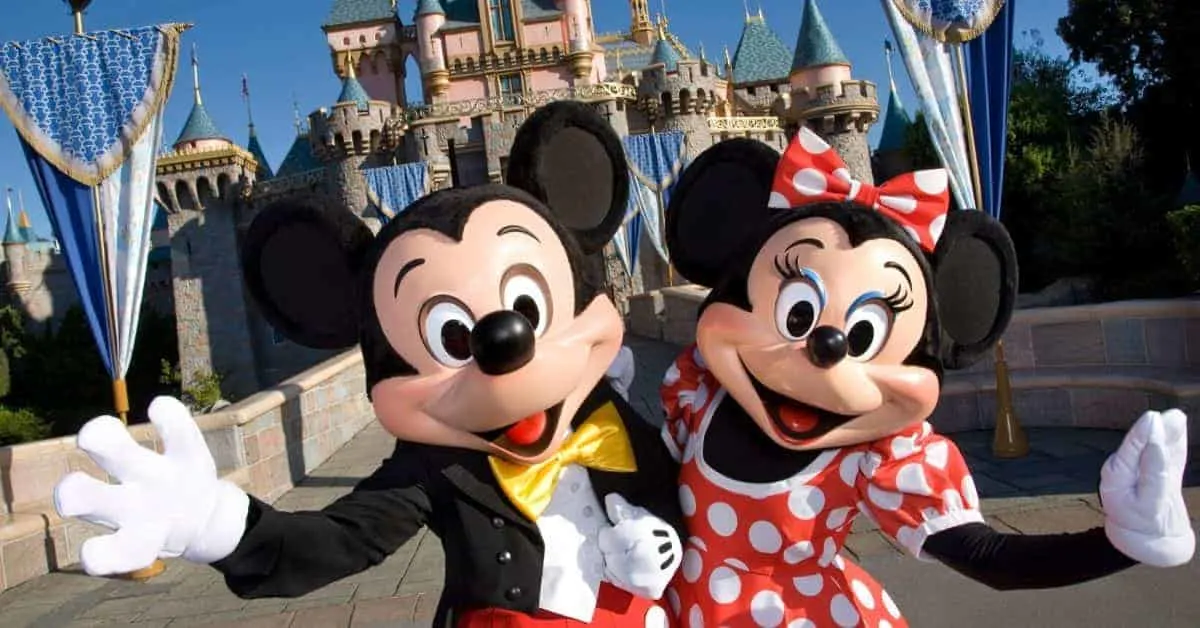 Unofficial Disneyland Planning Guide
History of Disneyland
Disneyland is the first amusement park created by Walt Disney and opened on July 17, 1955.
Walt Disney came up with the idea for Disneyland after visiting Tivoli Gardens in Copenhagen, Denmark.
He then bought a 160-acre site in Anaheim, California in 1953 and construction began a year later.

2023 Disneyland Map
Today, Disneyland is home to 9 lands and over 50 rides & attractions!
The lands include Main Street U.S.A., Adventureland, Frontierland, Fantasyland, Tomorrowland, New Orleans Square, Critter Country, Mickey's Toontown, and the newest addition, Galaxy's Edge!
Each land has its own rides & attractions.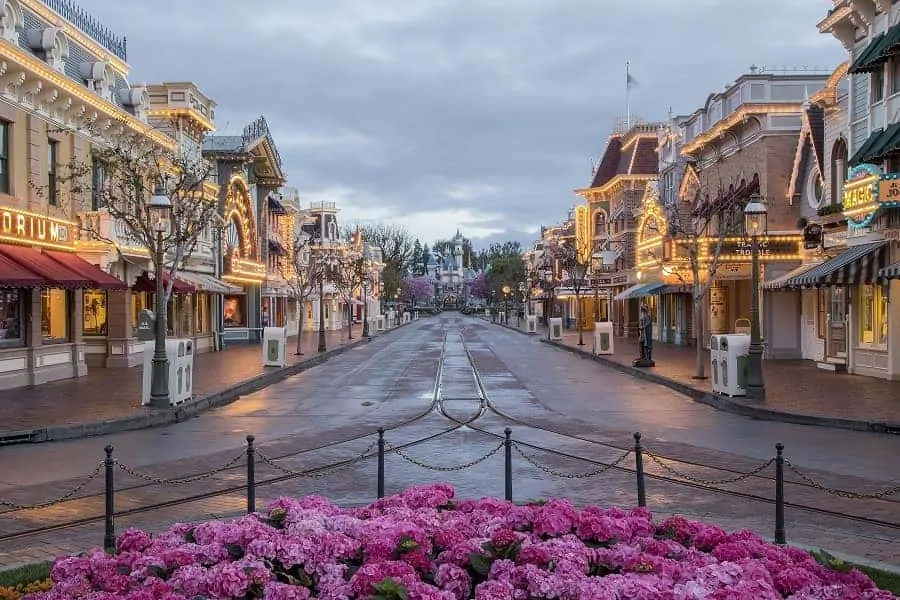 MAIN STREET USA
Main Street USA is built to look like a small town in the 1920s. You will find souvenir shops, restaurants and different places to explore.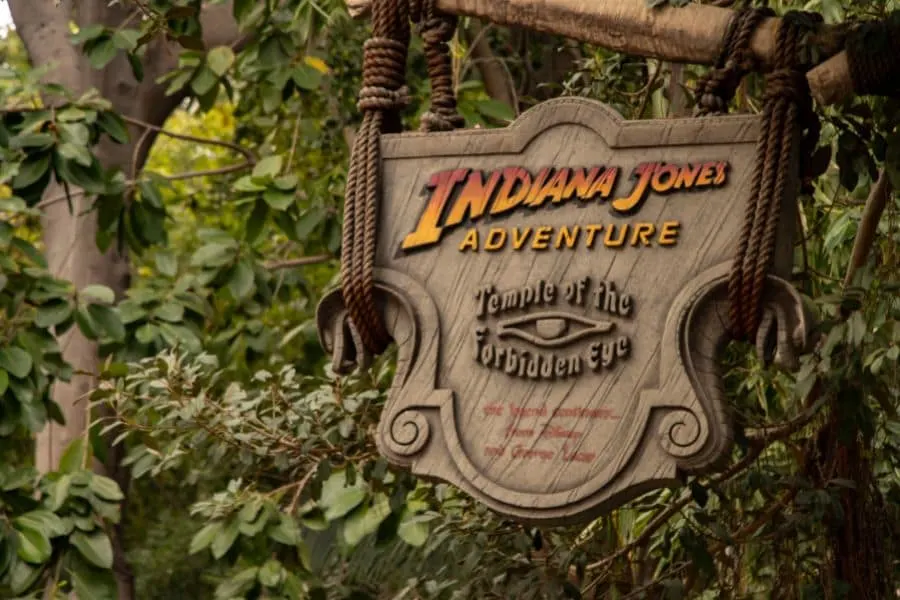 ADVENTURELAND
Adventureland is full of adventurous rides! This is where you will want to make sure you have Lightning Lane for one of the most popular rides, Indiana Jones.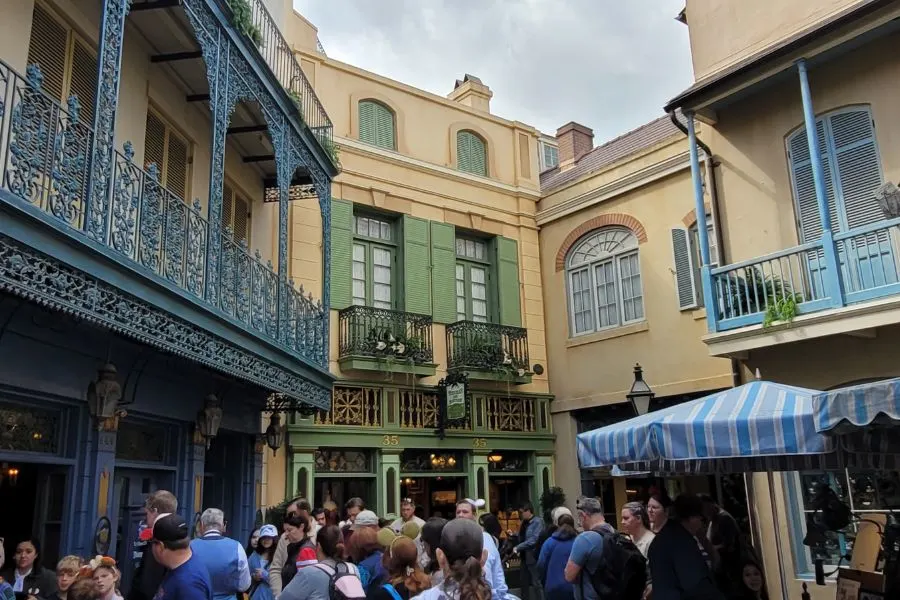 NEW ORLEANS SQUARE
New Orleans Square makes you feel like you have arrived in the bayou. Walk along the water and enjoy the shade of the trees!
There are two rides that you will want to make a point of getting Lightning Lane for Pirates of the Caribbean & the Haunted Mansion.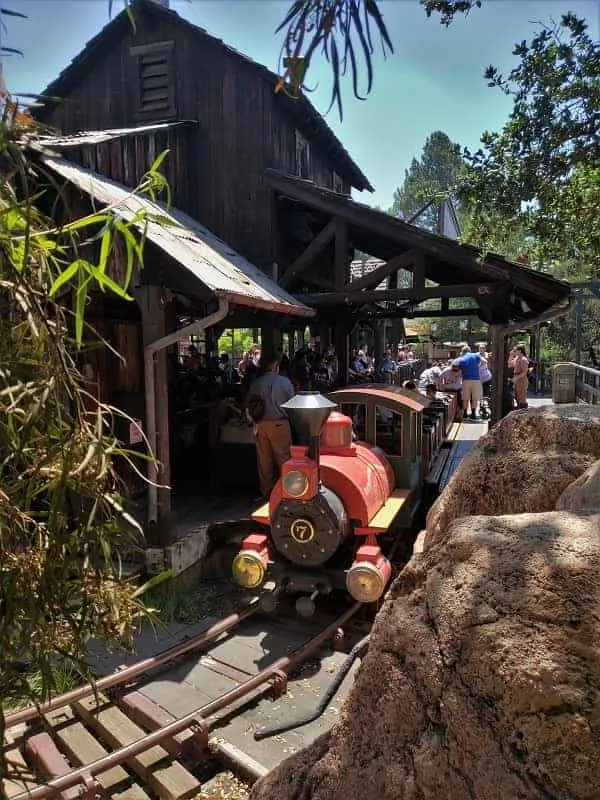 FRONTIERLAND
Frontierland takes you back in time to the Wild West where you will get the chance to take a ride on Big Thunder Railroad (one of my favorite rides in Disneyland).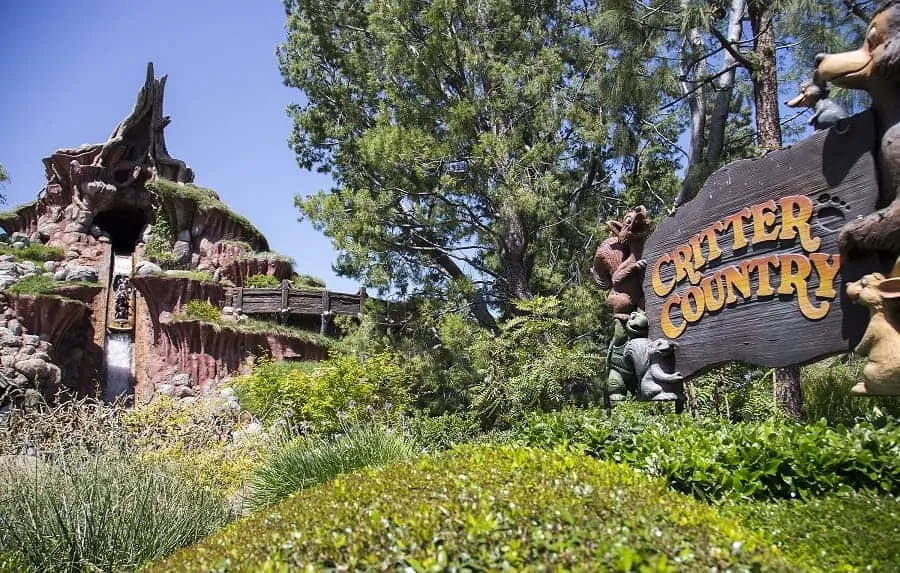 CRITTER COUNTRY
Critter Country is where you will find one of Disneyland's two water rides: Splash Mountain! This log ride is currently getting an overhaul and will soon tell the story of Princess & the Frog!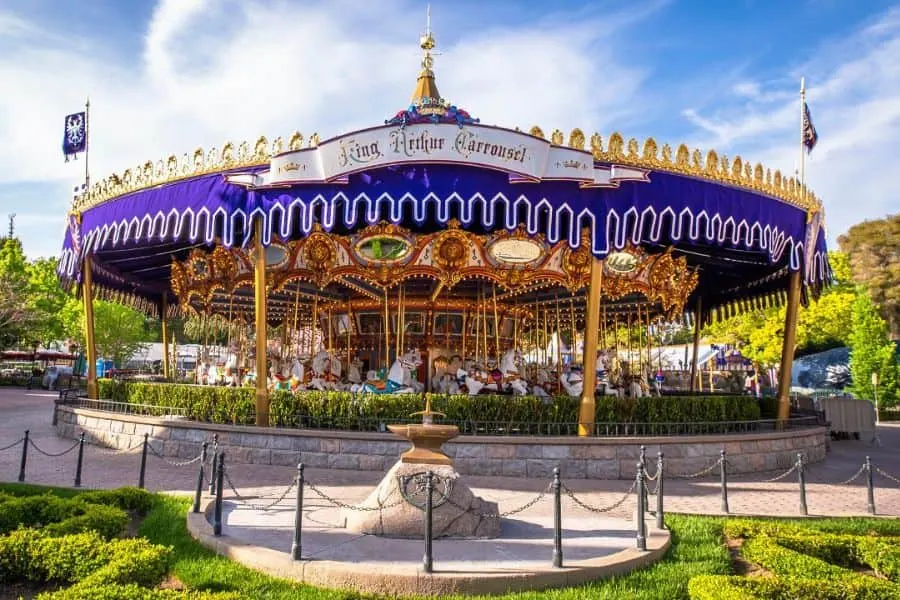 FANTASYLAND
Fantasyland is the main focal point of all of Disneyland and this is where you will find most of the crowds and the iconic ride, It's a Small World.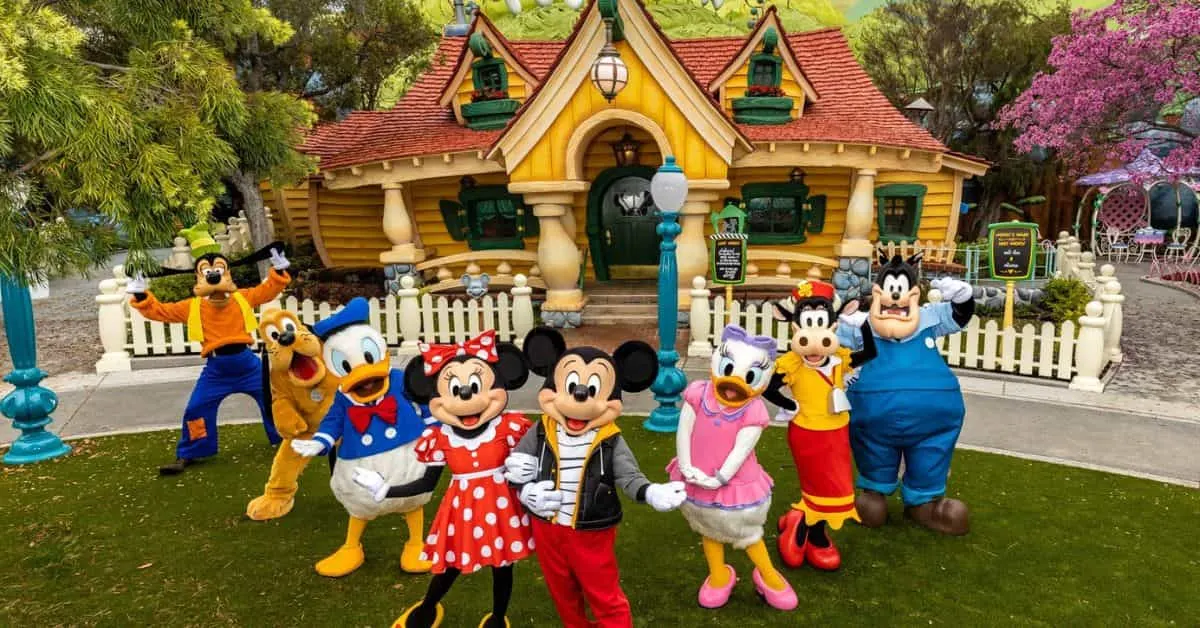 MICKEY'S TOONTOWN
Are you planning a trip to Disneyland with small kids? You will want to visit Mickey's Toontown.
It is where you will find Mickey Mouse, Minnie Mouse and other Disney characters.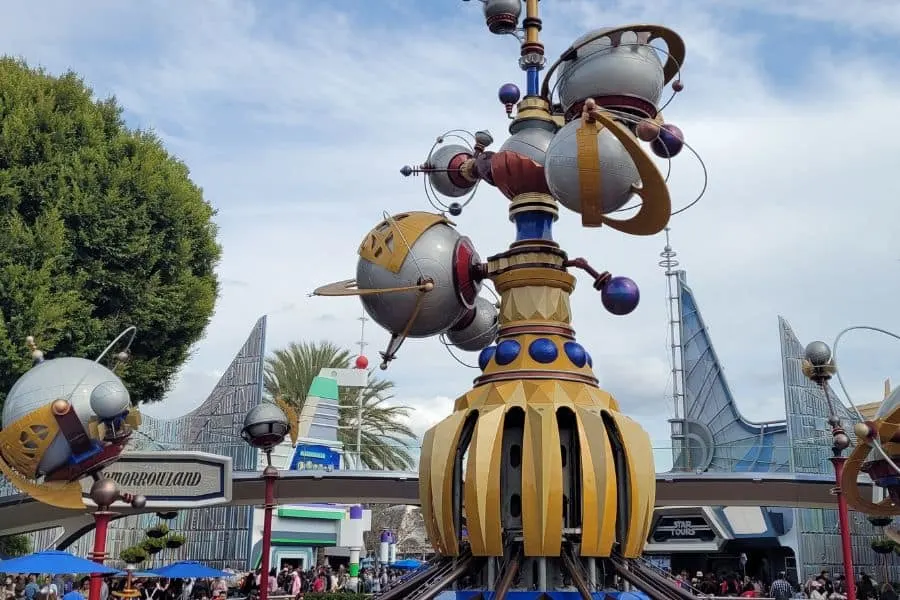 TOMORROWLAND
If you are visiting Disneyland for the first time, you are going to want to ride one of the most popular rides in all of the Disney theme parks: Hyper Space Mountain.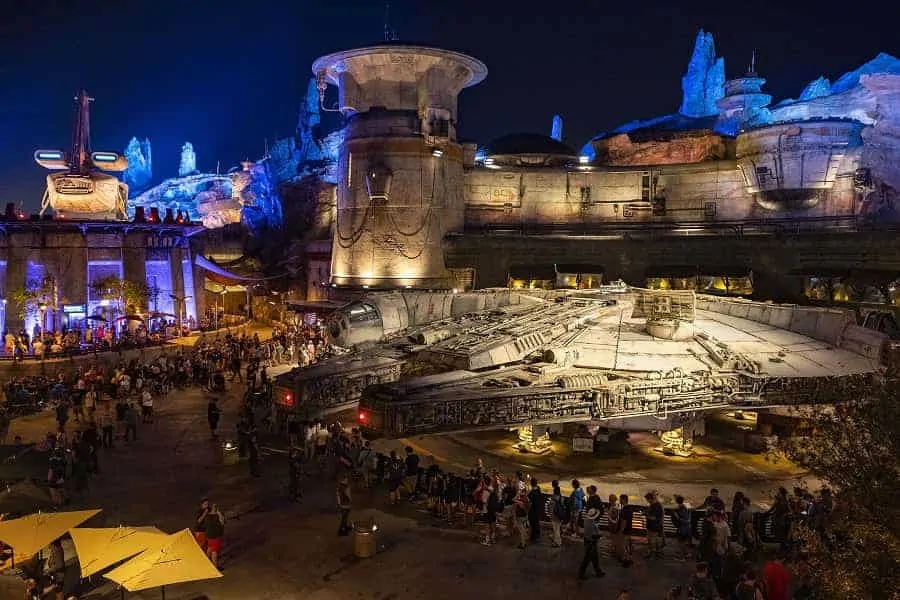 Galaxy's Edge
You don't have to be a Star Wars fan or on your first trip to Disneyland to enjoy the newest addition to Disneyland Park.
This place is pretty amazing and filled with plenty to do and see as it is now the largest land in all of Disneyland.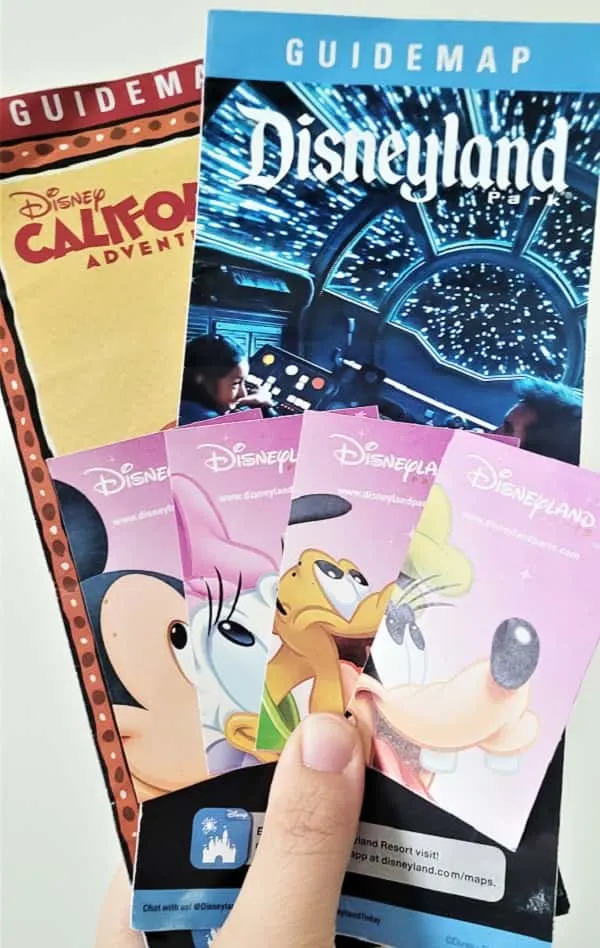 Disneyland Ticket Prices
Value $104
Value with Hopper $154
Regular $129
Regular with Hopper $179
Peak $149
Peak with Hopper $199
2 Day $225
2 Day with Hopper $280
3 Day $300
3 Day with Hopper $355
4 Day $325
4 Day with Hopper $380
5 Day $340
5 Day with Hopper $395
As you can see, the more days you visit Disneyland, the cheaper the per-day ticket is.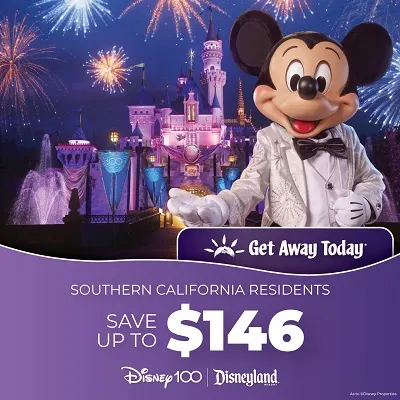 Do yourself a favor and make sure that you purchase your tickets to Disneyland before you arrive.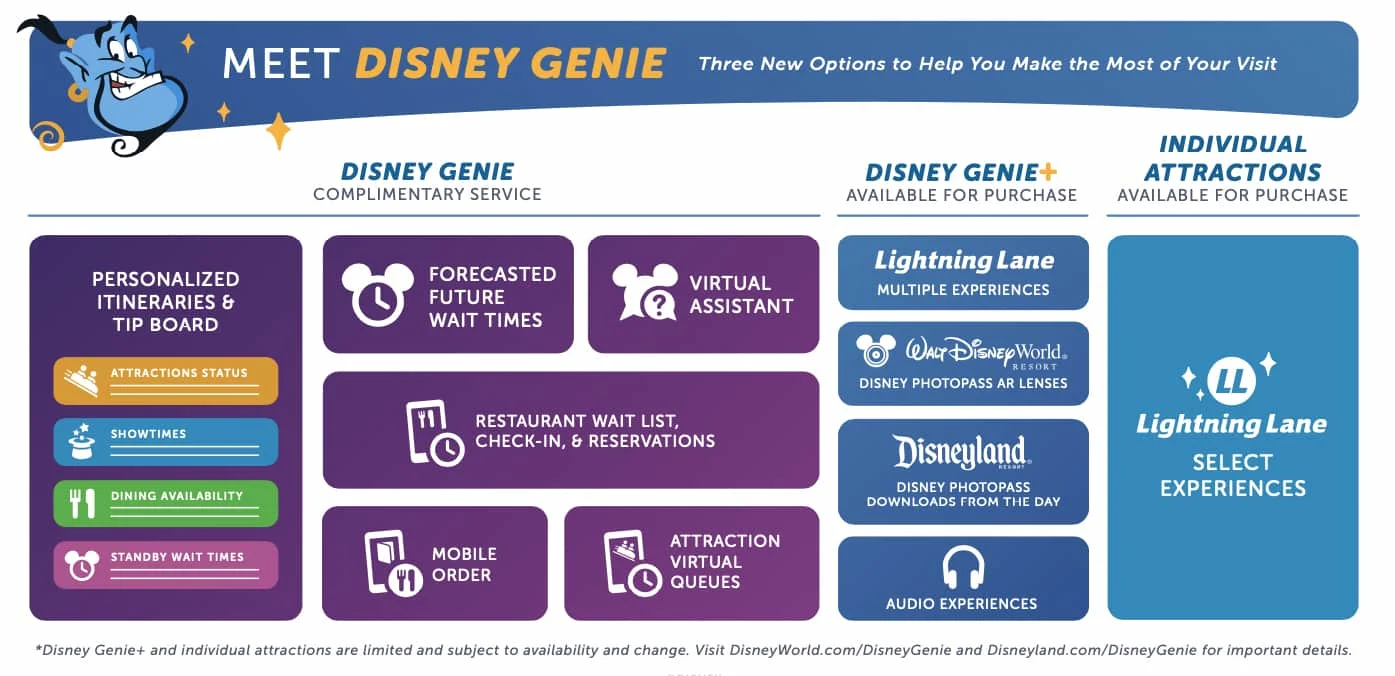 Disneyland Genie+ Lightning Lane
Disneyland Genie+ system is an app that helps you plan your time in Disneyland. The Lightning Lane feature is paid tool that allows you to "Jump the line" for various rides & attractions for an additional $20 per ticket per day.
Disney Genie+ Lightning Lane Attractions
Autopia
Big Thunder Mountain Railroad
Buzz Lightyear Astro Blasters
Haunted Mansion
Indiana Jones Adventure
"it's a small world"
Matterhorn Bobsleds
Millennium Falcon: Smugglers Run
Roger Rabbit's Car Toon Spin
Space Mountain
Splash Mountain
Star Tours – The Adventures Continue
You can also purchase individual Lightning Lane Entrance passes. These vary in price (depending on time of year & day your visit)
Attractions include*:
Mickey & Minnie's Runaway Railway
Star Wars: Rise of the Resistance