When it comes to Disney World, each of the four Disney parks has its own iconic symbol. Magic Kingdom has Cinderella Castle, Epcot has Spaceship Earth and Hollywood Studios has the replica of Grauman's Theatre. Animal Kingdom is no different. It has the Tree of Life. While it might seem ordinary, the Animal Kingdom Tree of Life has some pretty neat design features you might not be aware of.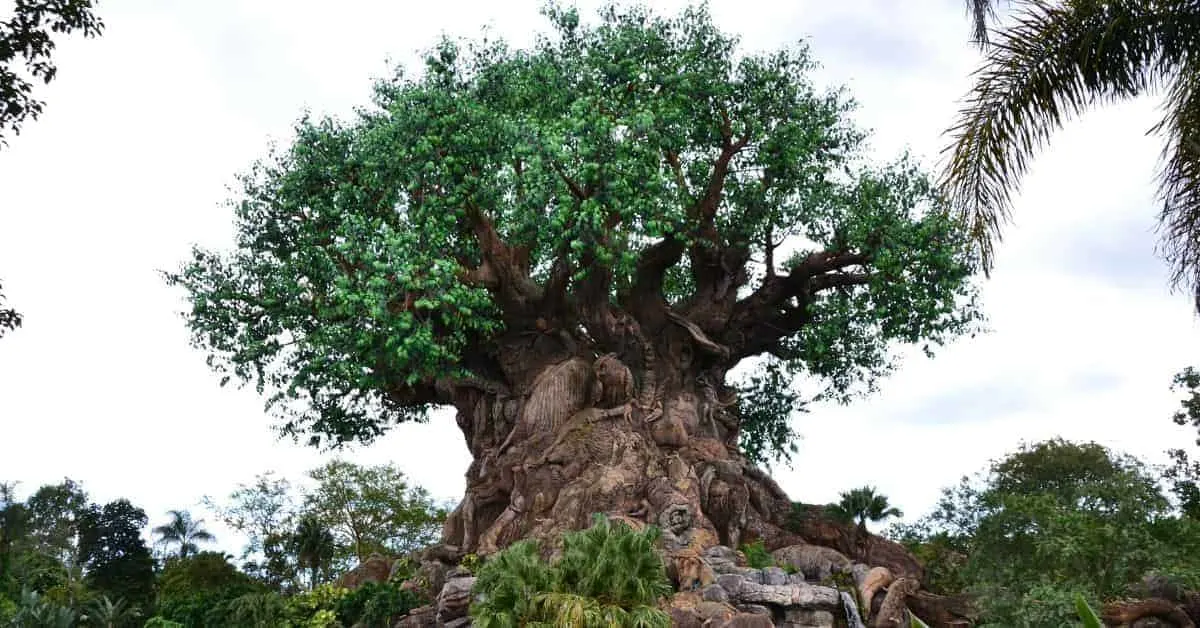 The first thing you should know is that Animal Kingdom is the only Disney park where the main symbol isn't a building nor is it visible from the entrance.
Instead, it sits center of the park and all roads (or in this case paths) lead to it!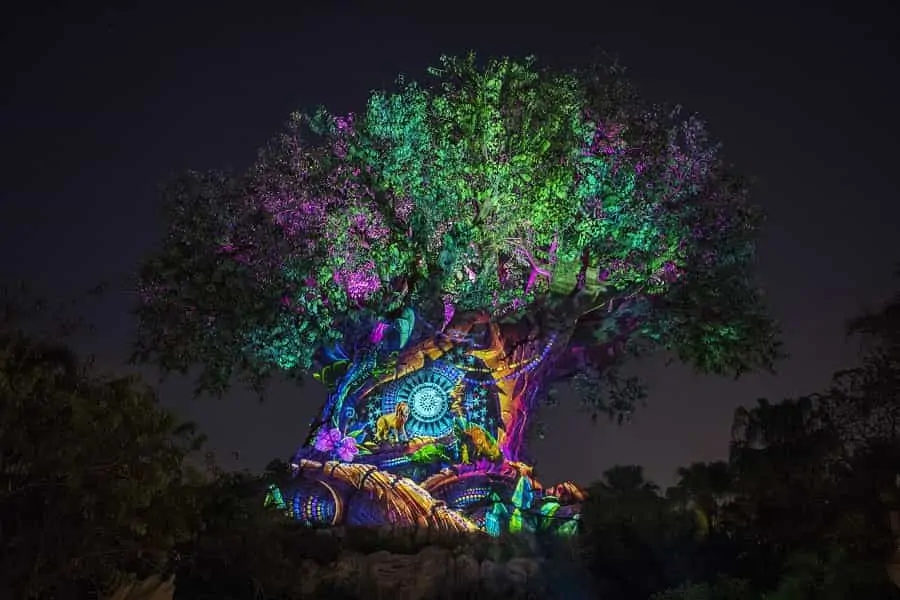 10 Animal Kingdom Tree of Life Facts
The Tree of Life is not a real tree. The 145-foot-tall man-made creation is designed to look like an African Baobab tree.
The tree is actually a reimagined oil rig that has been transformed with concrete.
It took ten artists and three Disney Imagineers 18 months to create the Tree of Life.
There are a total of 325 animal carvings on The Tree of Life. Each one is unique!
If you walk through the Discovery Island Trails that surround the tree, you can see the carvings up close.
You may discover a Mickey Mouse hidden on the Tree of Life.
There are 103,000 leaves (made of 5 different shades of green) that actually blow in the wind.
You can go inside the Tree of Life to see a show. It's Tough to Be a Bug 3D show is based on the animated classic, A Bug's Life.
Once dark, the Tree of Life comes to life. The show features various animals and themes inspired by The Lion King and is set to music.
You can actually get married in front of the Animal Kingdom Tree of Life after the park closes!
Make sure that you take time during your trip to Animal Kingdom to walk the paths that lead up to the Tree of Life so that you can see all the amazing features up close.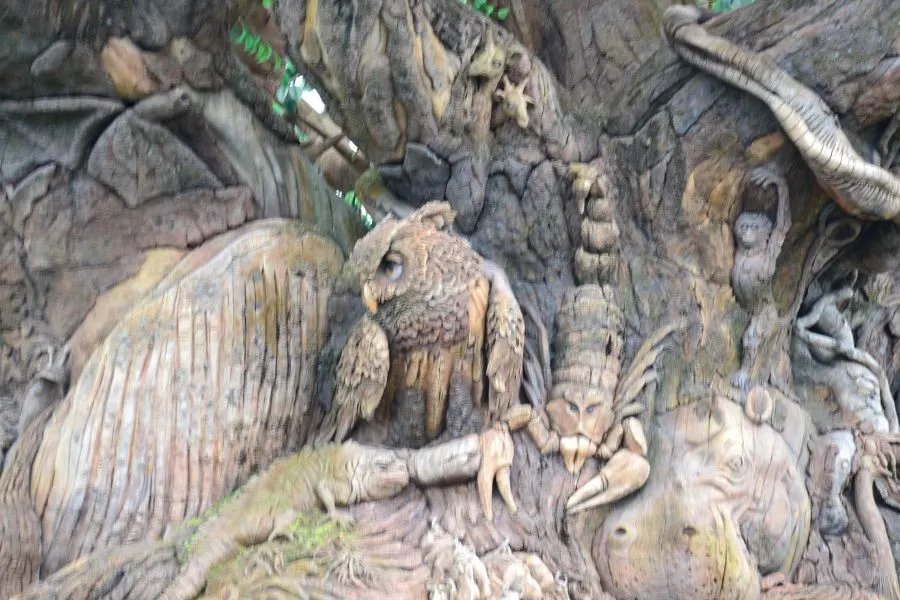 So many people just see the tree from afar and never really notice just how fantastic the designs are. They are really missing out!
Have you been up close to the Tree of Life? What was your favorite part of it?