August is peak season at the Disney parks and you are going to want to be prepared for the brutal heat, afternoon rain showers, and of course, the crowds. If you are going to Disney World in August, there are somethings you are going to want to know.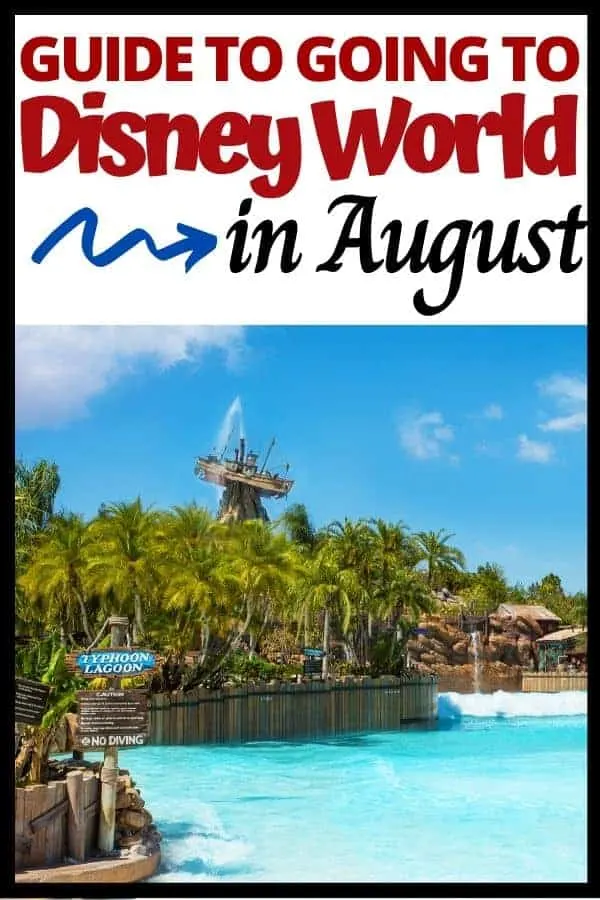 Guide to Going to Disney World in August
Crowds at Disney World in August
Summer brings tons of people to Disney World and you can expect it to be packed through most of the month of August.
While we never recommend traveling to Disney in the summer months, if you are planning a trip to Disney World in August you should try to plan to go later in the month rather than earlier.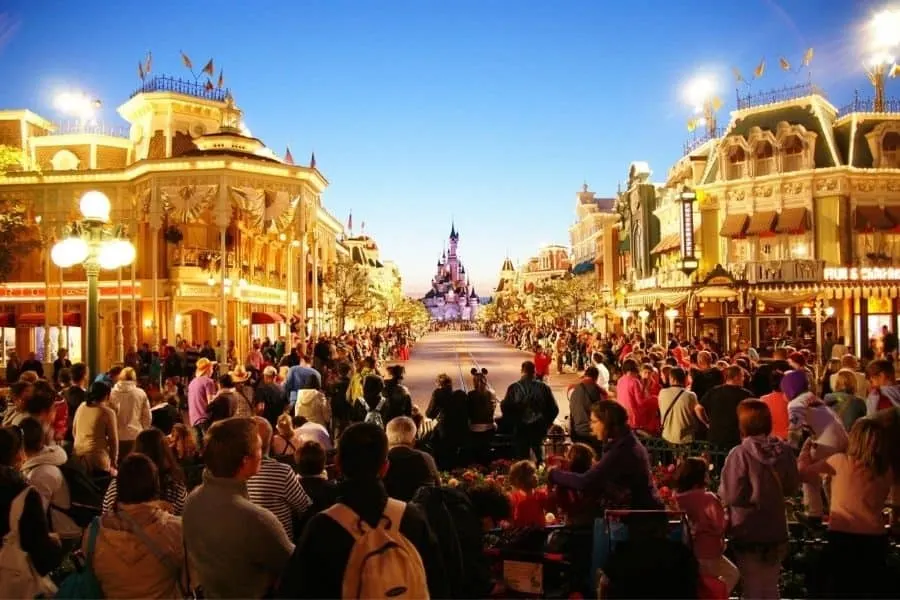 If you take a look at any of the Disney crowd calendars you will see that the crowds tend to go down the closer you get to the end of the month.
This is because families are getting ready to go back to school.
Summer months means that Disney has longer hours so I suggest going to the park as soon as it opens.
Just make sure that you have those Disney Fastpasses booked because you are going to need them!
Disney World Events in August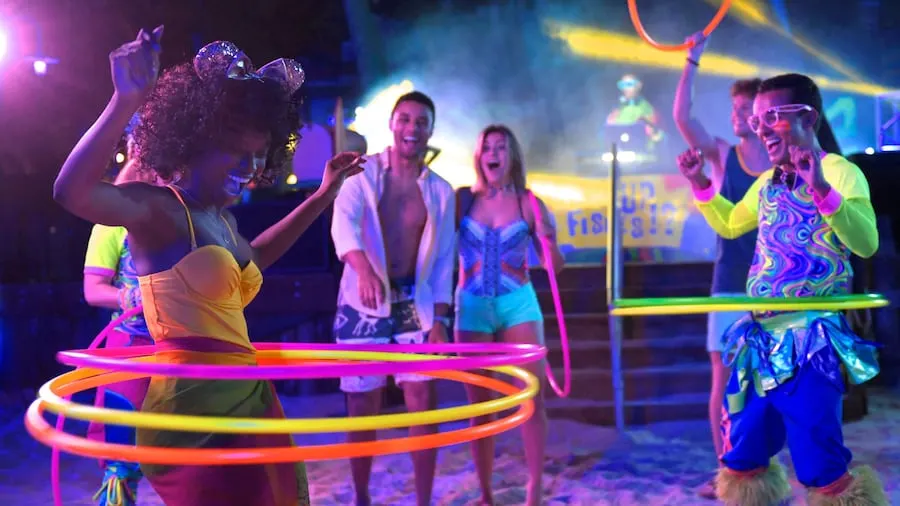 Disney H2O Glow After Hours at Disney's Typhoon Lagoon
August 6, 13, 20 & 27
This special limited ticket event allows guest to experience Disney's Typhoon Lagoon water park after dark!
The waterpark will be fully illuminated while guests ride their favorite water rides, swim in the surf pool or relax on rafts on Castaway Creek.
There will even be a DJ and a dance party!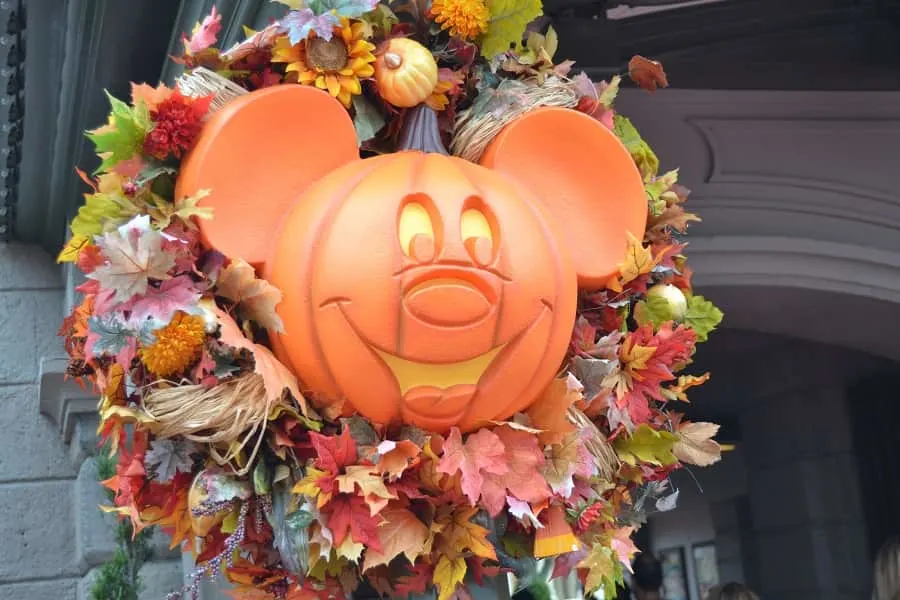 Mickey's Not So Scary Halloween Party
August 12, 16, 19, 23, 26, 30
I know it is hard to believe, but Disney World starts celebrating Halloween in August!
Mickey's Not So Scary Halloween Party is a special ticketed event that allows guest to trick or treat, meet hard to find Disney characters, and see the one of a kind, Boo to You parade followed by some Halloween inspired fireworks!
If you are planning on visiting Disney in late August, then you will want to get your tickets to Disney's Halloween party in advance!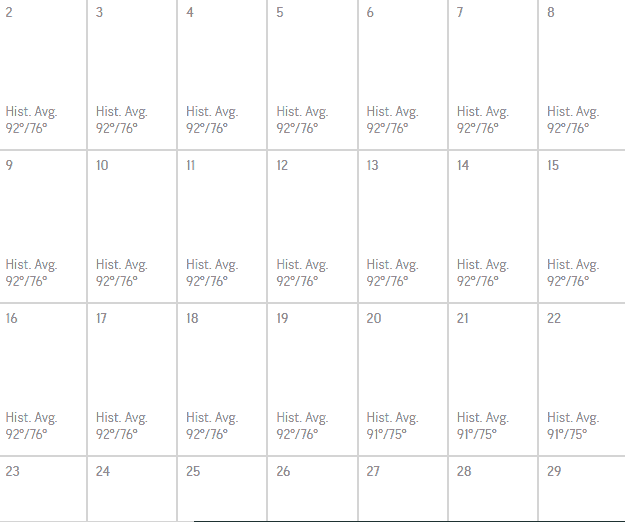 Weather in Disney World in August
August is just like July, HOT and HUMID, only even more intense.
The temps are going to be in the high 90's all month and it is going to feel even hotter because of the intense humidity.
If you aren't familiar with the humidity in Florida, it is a sticky feeling like you are constantly sweating even when you are standing still.
You will find that your body has a much harder time cooling off due to the humidity so you are going to want to stay hydrated.
Disney World parks are prepared by offering free cold water and having misting fans strategically placed in places where people tend to congregates (like outdoor queues).
You can count on it raining at least once a day (usually in the afternoon), but don't dismay. The rain will pass and often rainy days make the crowds leave which means you can enjoy shorter lines.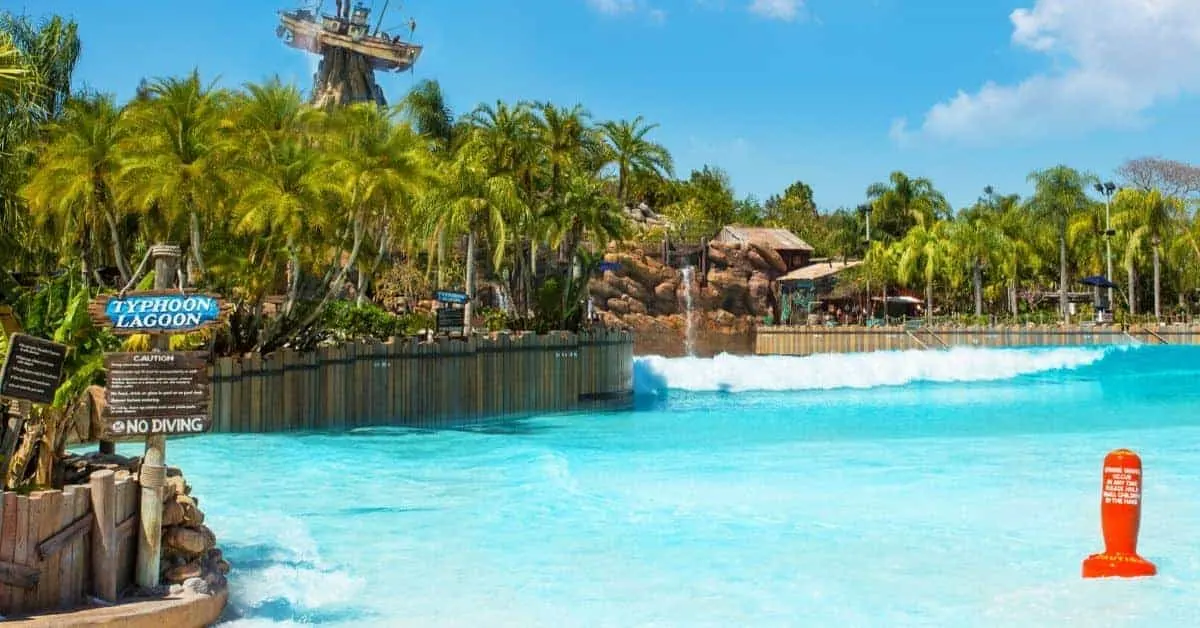 Why You Should Visit a Disney Waterpark
Trips to Disney World in August means that you will need to take time to cool off and one of the best ways to do this is at one of the Disney waterparks.
Disney World has two different waterparks to choose from.
Take a look at both Typhoon Lagoon and Blizzard Beach so that you can make an educated choice in which one is best for your family!
Right now, you can also enjoy a night at Typhoon Lagoon during their special summer event!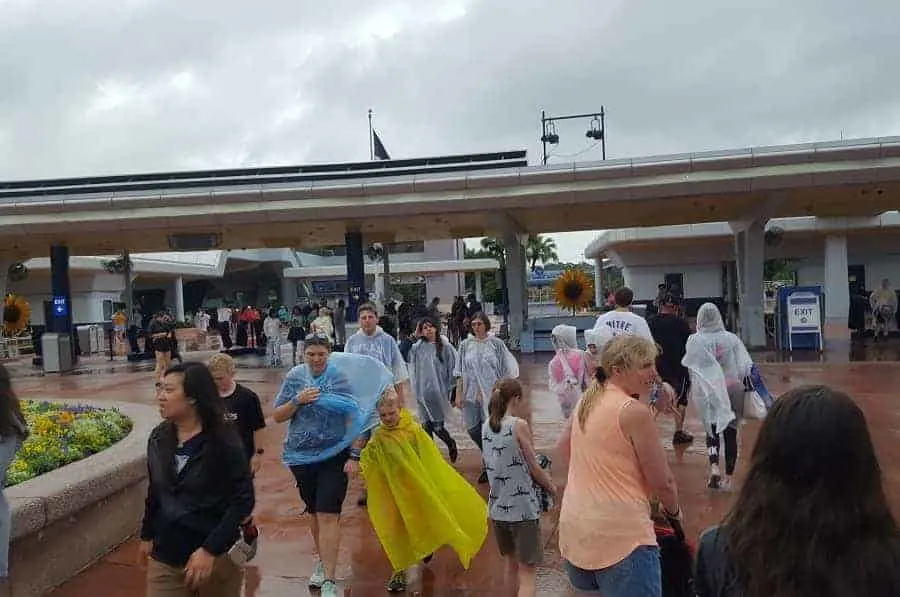 What to Take to Disney World in August
One of the most important things to do when you visit Disney World in August is to pack your day bag carefully.
Disney Day Bag Essentials
Poncho. It rains nearly every afternoon in Orlando. Bring an inexpensive Rain Poncho so you won't have to buy one at the park!
Sunscreen. The sun is going to be brutal in August, so you are going to need to reapply sunscreen throughout the day. I bring a sunscreen stick because it is so easy to apply when you are on the go.
Misting Fans. One of the best ways to stay cool at at the parks is with a misting fans. They are perfect to cool you off when you are in line for a ride or waiting for the parade to begin.
Small towel. Towels come in handy for many different things, but we bring one for the parade. If you have to sit on pavement to watch the parade, you will be glad to have a small towel to protect you from the hot pavement.
Sunglasses/Hat. One of the things that people often overlook bringing is a hat. You won't want to be without your sunglasses or a hat in sunny Florida.
Insulated Water Bottle. You can get free ice water at Disney counter service restaurants, but I like to have my own light weight, insulated bottle that I can refill through out the day.
Freezable insulated lunch bag. When you need to keep things cold, nothing is better than these Packit bags!
Cooling towel. These cooling towels are great to have with you when you go to Disney. All you have to do is add a little water to it and then it turns cold. Wrap it around your neck and you will feel some quick relief from the heat.
Have you been to Disney World in August? What is your favorite thing to do while at the parks this time of the year?