Planning a trip to Disneyland Paris? There are some things you are going to want to know about traveling to the only Disney park in Europe so that you can make the most of your time there.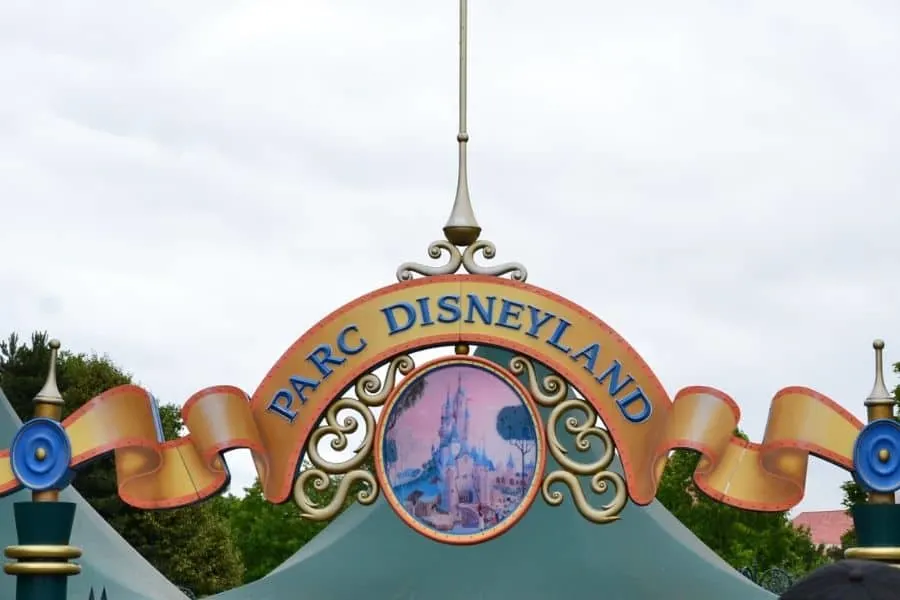 First of all, there are two parks, Disneyland Paris & Walt Disney Studios Park. In order to see both, you will need to buy separate tickets for each.
To enter the Disney Parks, you must either have a dated ticket or you can purchase an undated ticket & register your visit date in advance.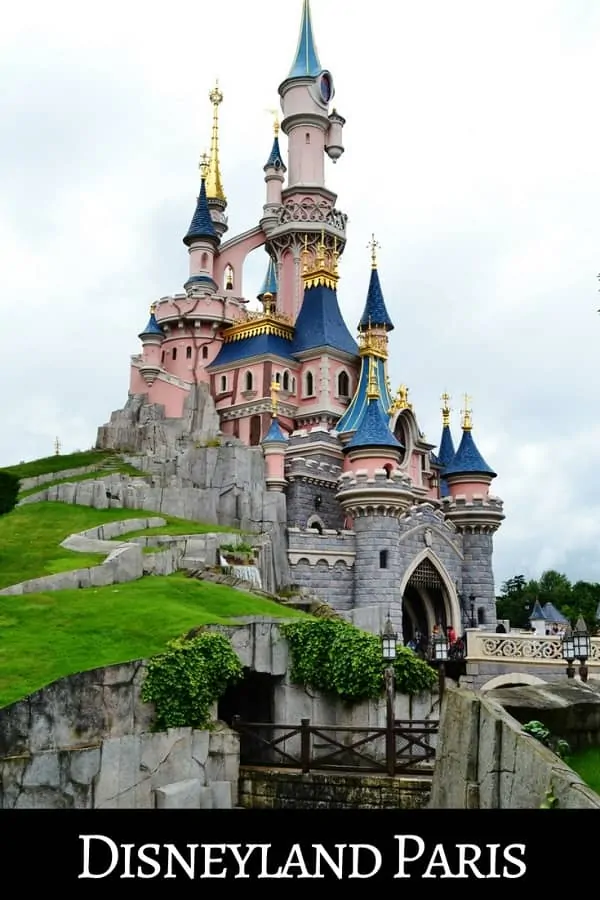 Disneyland Paris Park
Disneyland Park is what was originally known as Euro Disneyland Park.
Located right off the train station in Marne-la-Vallée, France, this Disneyland park actually has two parks: Disneyland Paris Park and Walt Disney Studios.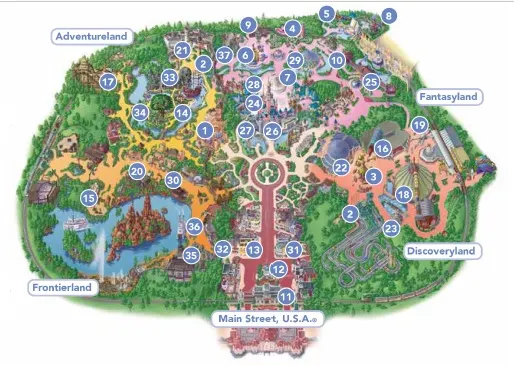 Disneyland Paris Map
Disneyland Paris is made up of five lands: Main Street USA, Frontierland, Adventureland, Fantasyland, and Discoveryland. Each has different rides, attractions, and shows.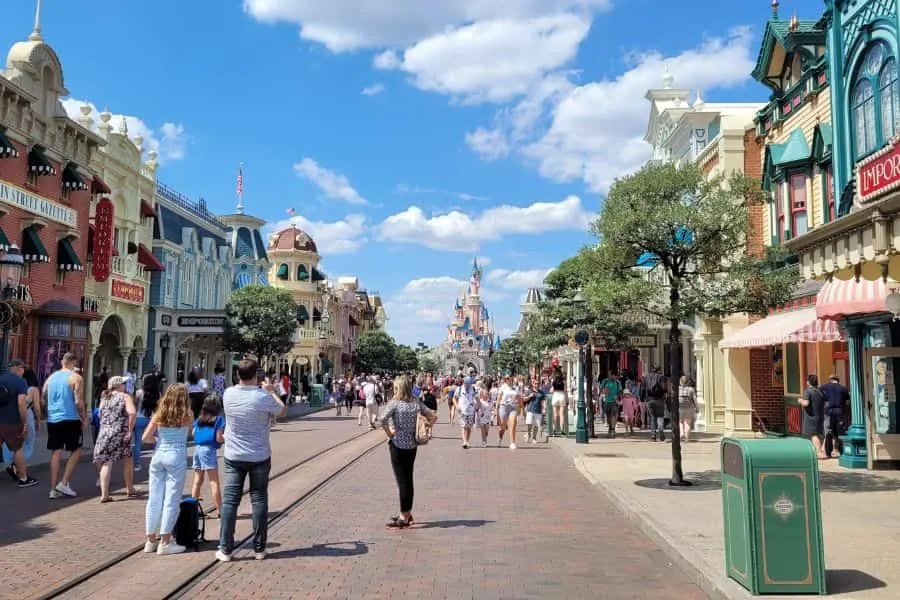 Main Street USA
Disneyland Railroad – Main Street Station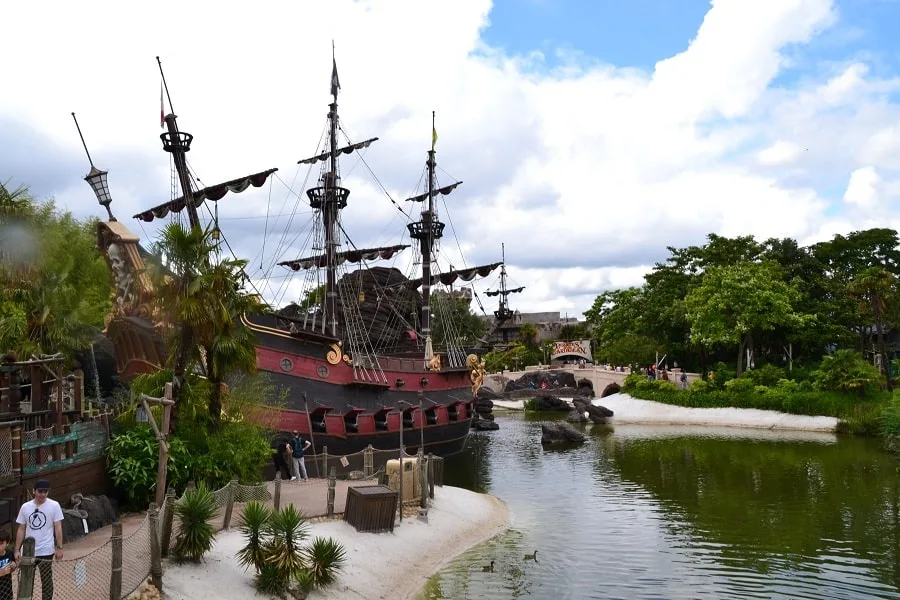 Adventureland
Le Passage Enchanté d'Aladdin (Aladdin's Enchanted Passage)
Adventure Isle
La Cabane des Robinson (Swiss Family Treehouse)
La Plage des Pirates (Pirates Beach)
Pirates of the Caribbean
Pirate Galleon
Indiana Jones et le Temple du Péril (Indiana Jones and the Temple of Peril)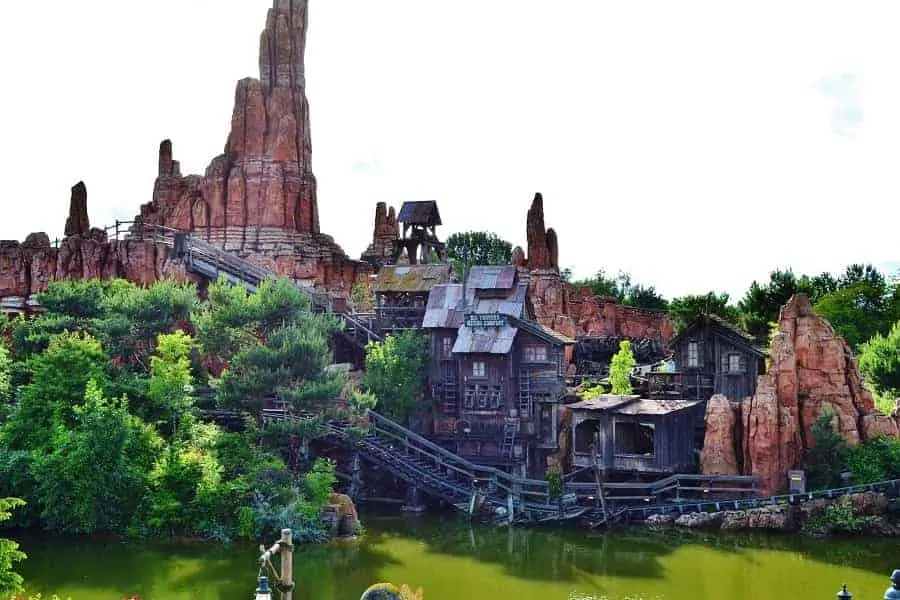 Frontierland
Big Thunder Mountain
Phantom Manor (Haunted Mansion)
The Lion King: Rhythms of the Pride Lands
Thunder Mesa Riverboat Landing
Rustler Roundup Shootin' Gallery
Pocahantas Indian Village
Disneyland Railroad – Frontierland Depot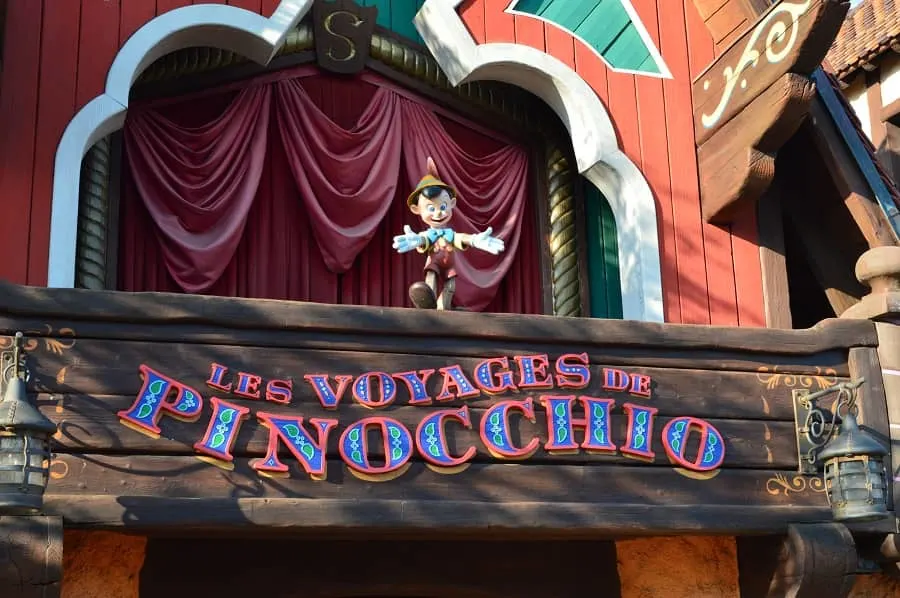 Fantasyland
Le Château de la Belle au Bois Dormant (Sleeping Beauty Castle)
La Tanière du Dragon (The Dragon's Lair)
Le Carrousel de Lancelot (Lancelot's Carousel)
Blanche-Neige et les Sept Nains (Snow White and the Seven Dwarfs)
Les Voyages de Pinocchio (Pinocchio's Fantastic Journey)
Dumbo the Flying Elephant
Peter Pan's Flight
Alice's Curious Labyrinth
Mad Hatter's Tea Cups
It's a Small World
Le Pays de Contes de Fées (Storybook Land Canal Boats)
Casey Jr. – Le Petit Train du Cirque (Casey Jr. Circus Train)
Meet Mickey Mouse
Princess Pavilion
Disneyland Paris Railroad – Fantasyland Station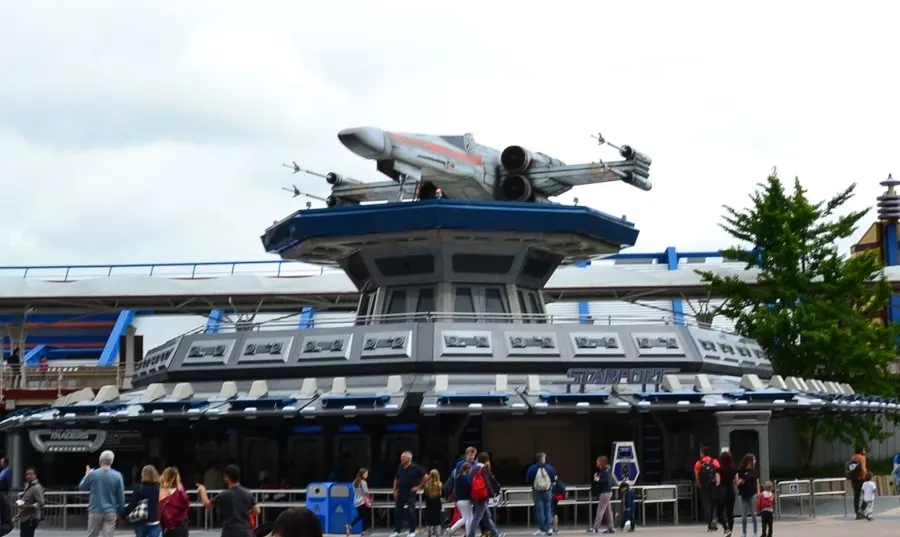 Discoveryland
Buzz Lightyear Laser Blast
Orbitron – Machines Volantes
Autopia
Les Mystères du Nautilus (The Mysteries of the Nautilus)
Star Wars Hyperspace Mountain
Star Tours: L'Aventure Continue – Star Tours: The Adventures Continue
Mickey et son Orchestre PhilharMagique – Mickey's PhilharMagic
Disneyland Railroad – Discoveryland Station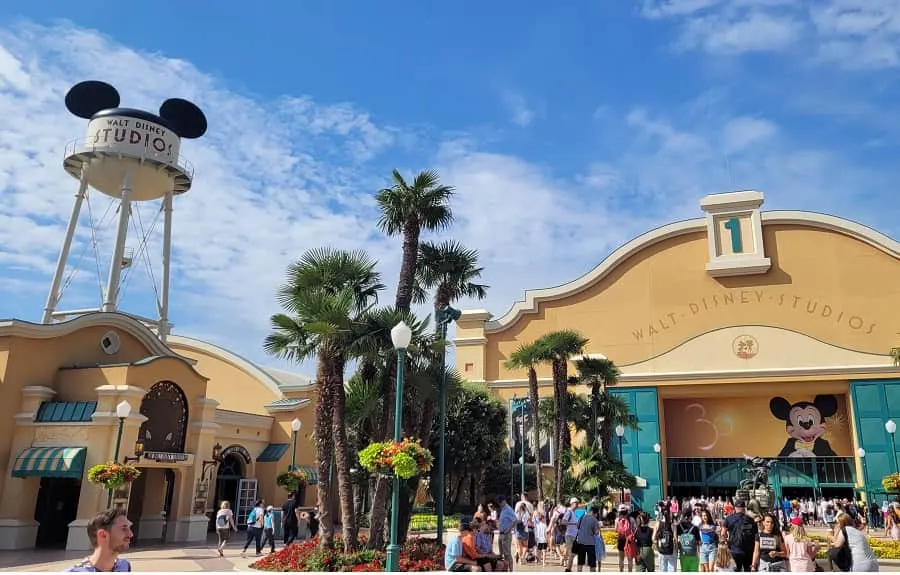 Walt Disney Studios Park
This park is all about the movies; Disney, Pixar & Marvel! You will find tons of rides, live shows and shopping.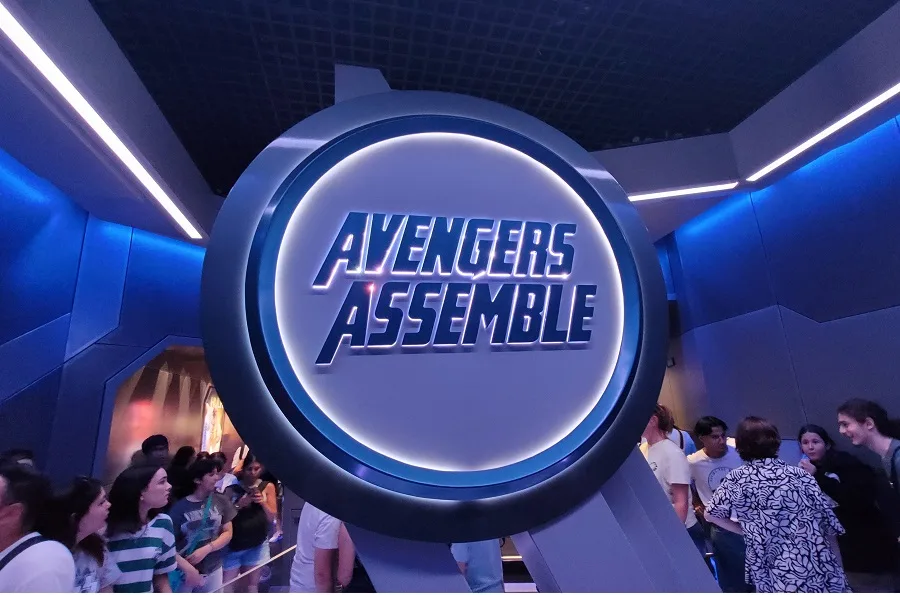 Marvel Avengers Campus
Avengers Assemble: Flight Force
Spider-Man WEB Adventure
Hero Training Center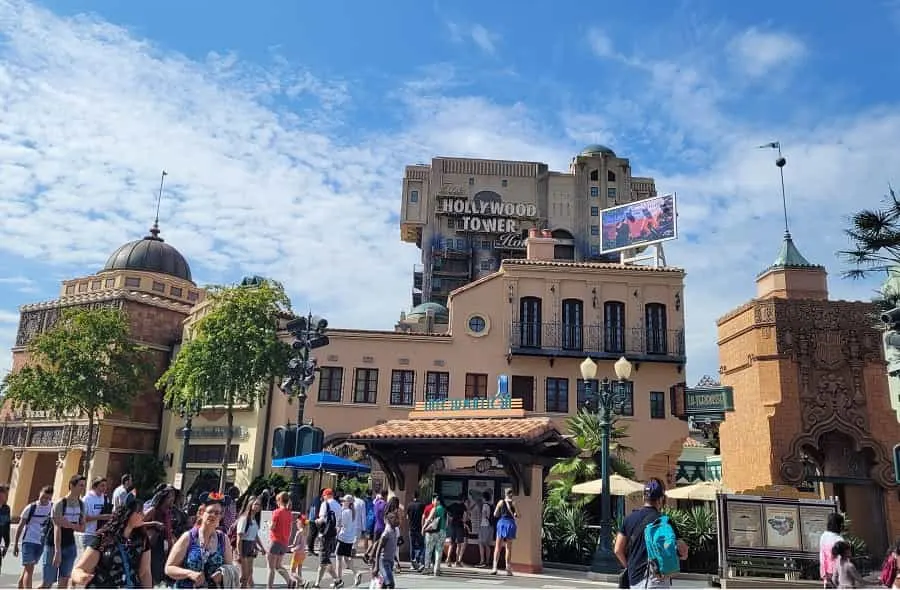 Production Courtyard
The Twilight Zone Tower of Terror
The Disney Junior Dream Factory
Stitch Live! A close encounter of the third kind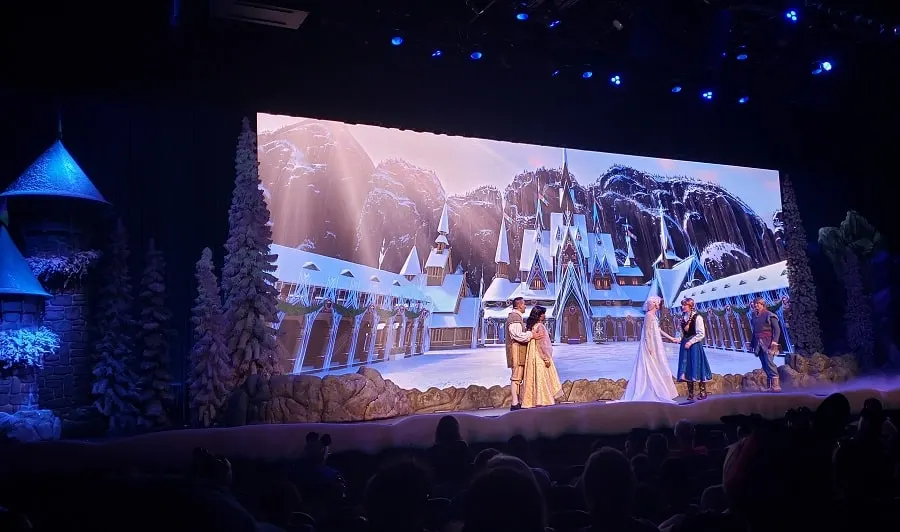 Toon Studio
Les Tapis Volants – Flying Carpets Over Agrabah
Frozen: A Musical Celebration
Animagique Theater: Mickey & the Magician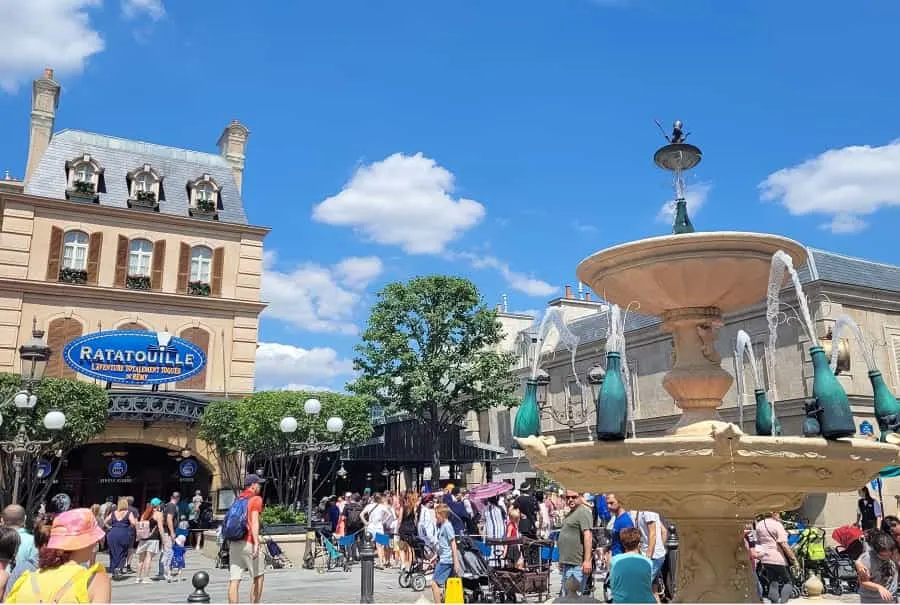 Worlds of Pixar
Cars Road Trip
Ratatouille: The Adventure
Cars Quatre Roues Rallye
Crush's Coaster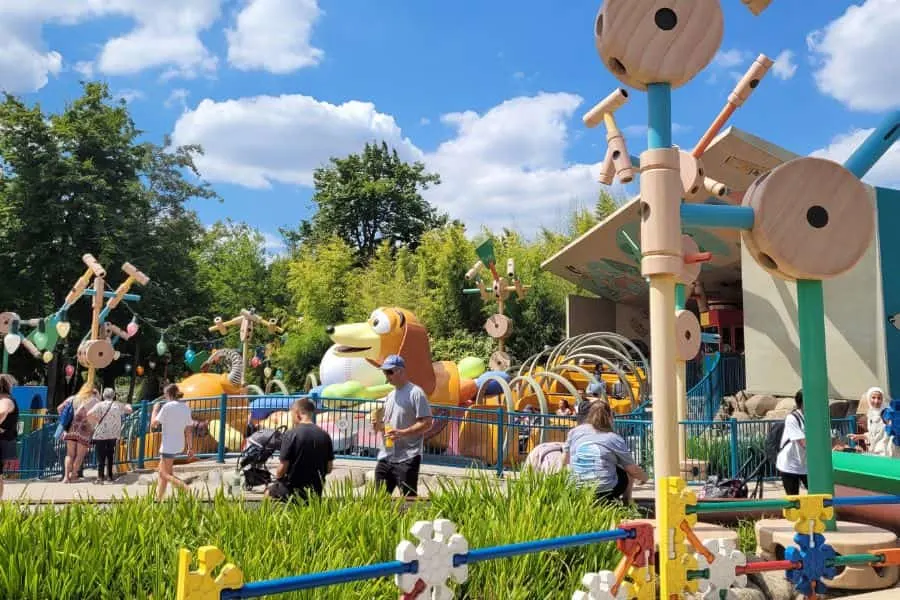 Toy Story Playland
Toy Soldiers Parachute Drop
RC Racer
Slinky Dog Zigzag Spin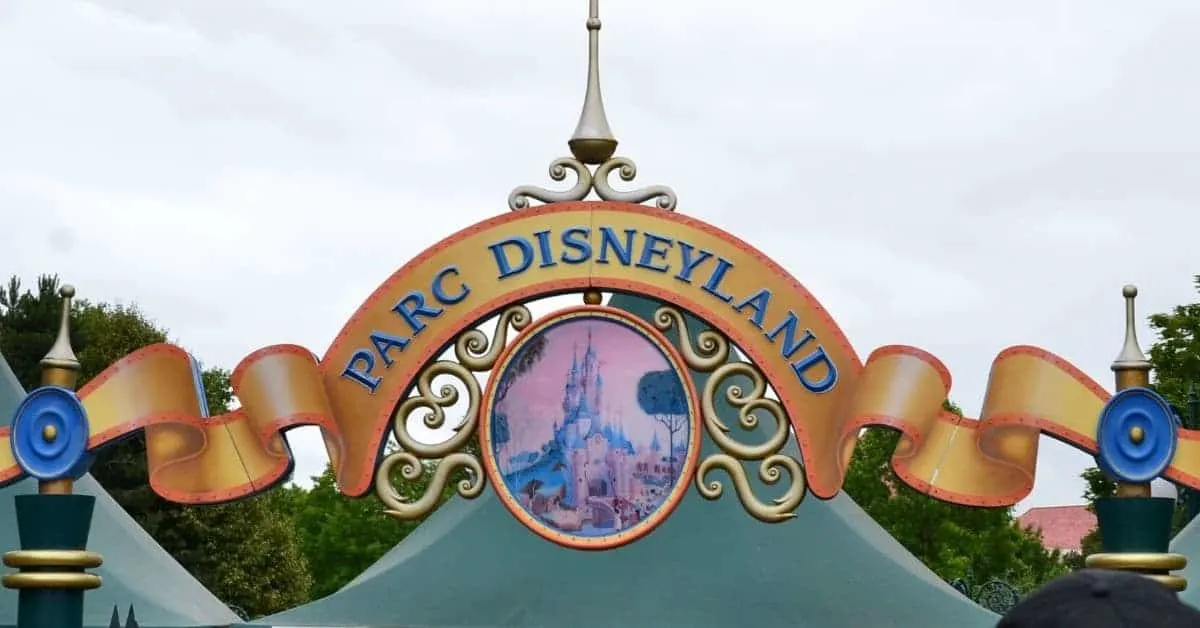 Park Tickets for Disneyland Paris Parks
When purchasing tickets for Disneyland Paris, you are going to need to understand how the park structures park tickets.
You can either purchase a dated ticket or an undated ticket. The dated ticket is the best value but does lock you into a specific date.
The best value is to purchase a one-day ticket to experience both parks. While this might seem like a lot, it is possible to do both parks in one day.
Where You Purchase Your Disneyland Paris Resort Package
Your best way to find the best price on Disneyland Paris resort packages is to check all of the Disneyland Paris websites.
Yes, there is more than one!
Disneyland Paris has learned the art of capitalism and offers different discounts to targeted countries.
Currently, they have versions of Disneyland Paris ticket package sites targeting the UK, France, Germany, and Italy.
Each of these sites offers different ticket discounts. You will need to find the one that has the best deal.
Download the FREE Disneyland Paris App
When it comes time to go to the Parks in Disneyland Paris, make sure you download the free App.
It provides everything you need including wait times for Disneyland Paris Rides and the Parade schedule!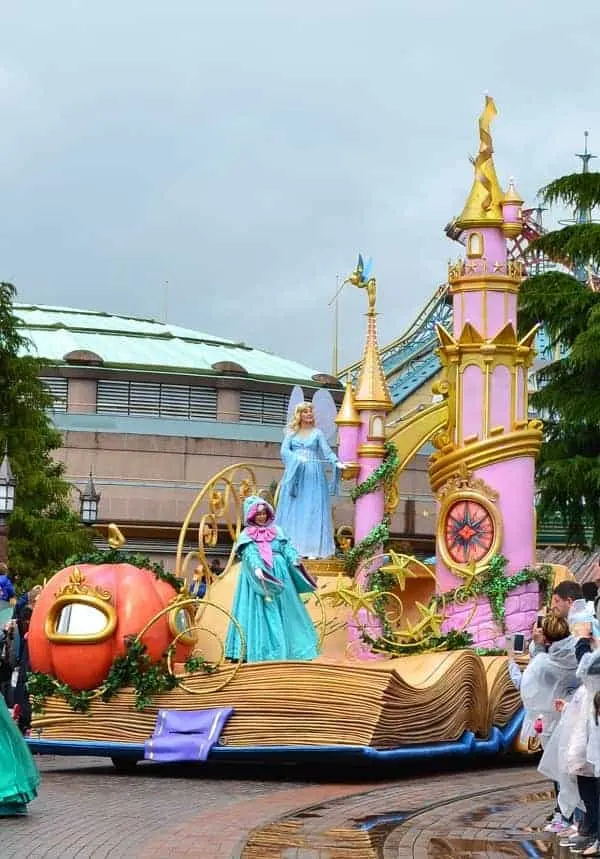 Disneyland Paris Weather
The weather in Disneyland Paris will really depend on the time of year that you go.
Be prepared for rain and when it rains, be prepared for outdoor rides to shut down until the rain is over.
We have been to Disneyland Paris when it rained an entire day and it wasn't that bad. Just make sure you pack a poncho and you'll do just fine.
In fact, on the day that it rained, the crowds were much less and we were able to ride just about everything we wanted without having to stand in long queues.
If you come in the off-season (Spring & Winter), it is much colder and you will want to wear layered clothing and even might want to bring a pair of gloves since you will be outside much of the time.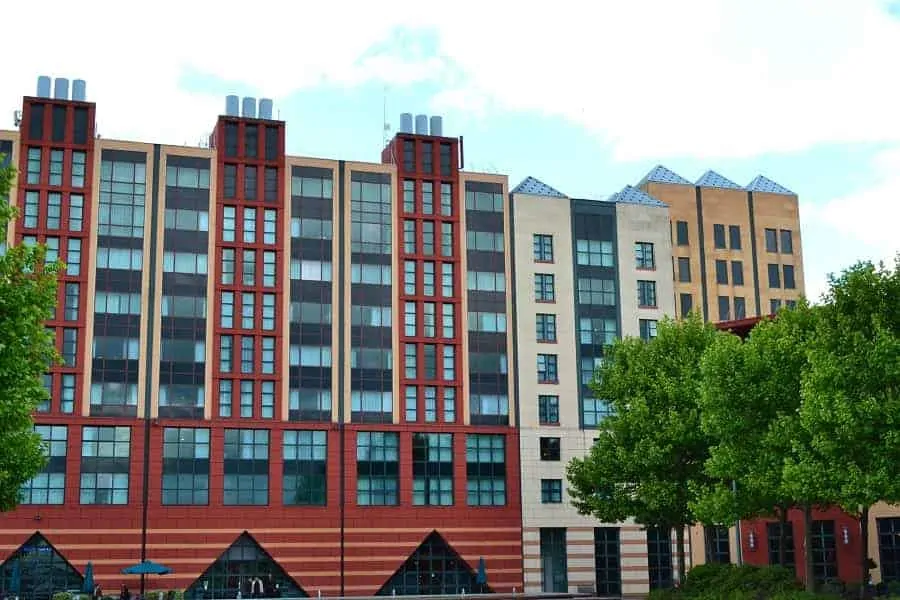 Where to Stay at Disneyland Paris
When planning a trip to Disneyland Paris you might need to find a place to stay. While there are several Disney Paris hotels to choose from, there are even more non-Disney hotels minutes away.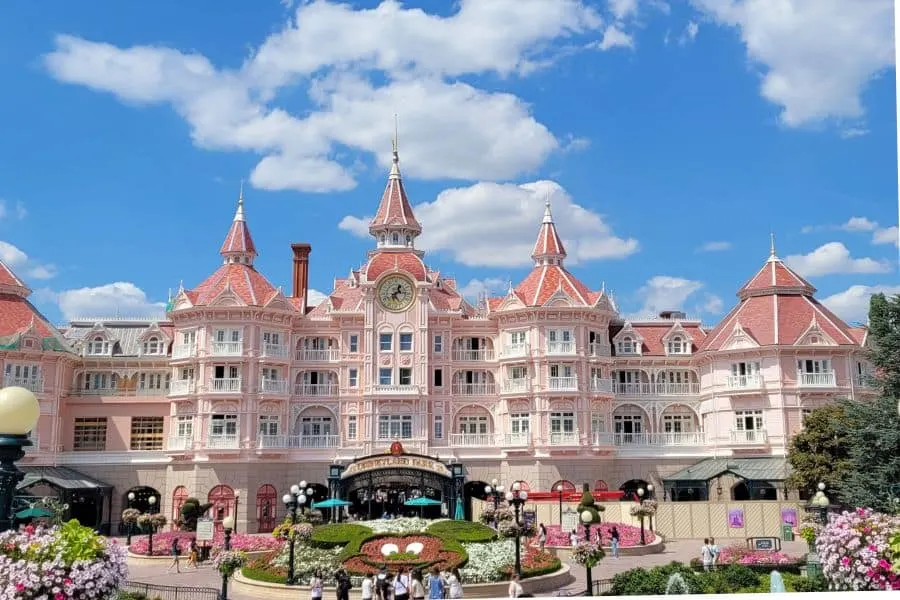 Disneyland Paris Hotels
Staying at a Disneyland Paris hotel is quite costly, but when it comes to convenience, it is a clear winner.
The resorts are literally steps away from the entrance to both of the Disneyland Paris parks and to the train station.
We stayed at both Hotel Cheyenne and Sequoia Lodge at Disneyland Paris and both were comfortable.
Most Frequently Asked Questions about Disneyland Paris
Is Disneyland worth it in Paris?
Yes, if you are someone who enjoys Disney World or Disneyland in the United States, you are going to have a great time in Disneyland Paris.
Do they speak English at Disneyland Paris?
While French is the preferred language in all of Paris, we found many people working there from all over Europe and beyond. Most would be willing to speak to you in English.
How many days do you need in Disneyland Paris?
Optimally, two days is perfect for a trip to Disneyland Paris so that you can visit both of the parks.
Can you bring food into Disney Paris?
Yes, you can bring in snacks, a packed lunch and drinks into Disneyland Paris.
Is Disneyland Paris fun for adults?
Yes, if you are a kid at heart and enjoy thrill rides, you will have a blast in Disneyland Paris!
More Disneyland Paris Planning Information
If you are planning a trip to Disneyland Paris, be sure to make the most of your trip and use these tips and useful information so that you are prepared!