(Note: The links in this post are affiliate links, and we will be compensated when you make a purchase by clicking through our links. Read our disclosure policy.)
Planning a trip to Disneyland Paris? There are somethings you are going to want to know about traveling to the only Disney park in Europe so that you can make the most of your time there.
Disneyland Park is what was originally known as Euro Disneyland Park.
Located right off the train station in Marne-la-Vallée, France, this Disneyland park actually has two parks: Disneyland Paris Park and Walt Disney Studios.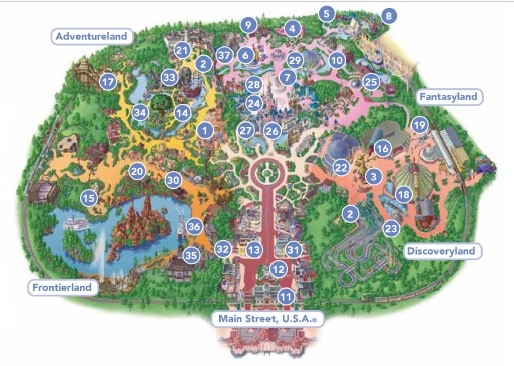 Disneyland Paris is the made up of five lands : Main Street USA, Frontierland, Adventureland, Fantasyland, and Discoveryland.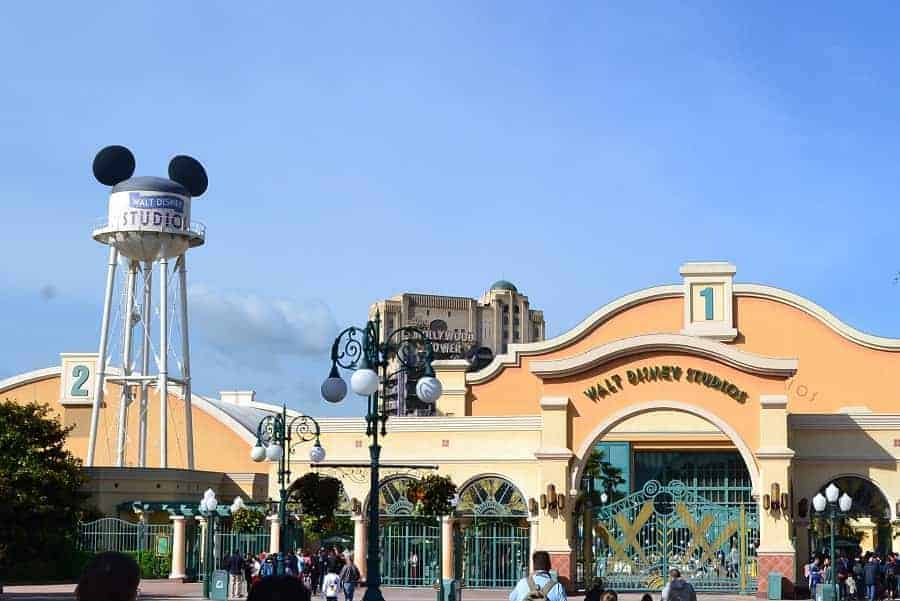 Walt Disney Studios is more about the production of Disney movies.
It is made up of Disney Studios, Toon Studio, Backlot, Frontlot, Production Courtyard, and Toy Story Playland.
There is also an entertainment district nearby, Disney Village, that offers restaurants, shopping and more!
Park Tickets for Disneyland Paris
When purchasing tickets for Disneyland Paris, you are going to need to understand how the park structures park tickets.
MINI TICKET is a weekday ticket (and the cheapest option)
MAGIC TICKET is for weekends
SUPERMAGIC TICKET is for major holidays (the most expensive option).
If you want to get the best price for park tickets to Disneyland Paris DO NOT wait to buy your tickets at the park entrance.
You will pay more.
Best price on Disneyland Paris Tickets
Unlike the United States, Europe doesn't have a ton of discount Disneyland Park ticket brokers.
The only one we've found is Attraction Tickets which is based in UK and they will only save you a few pounds.
Your best way to find the best price on Disneyland Paris tickets is to check all of the Disneyland Paris websites.
Yes, there are more than one!
Disneyland Paris has learned the art of capitalism and offers different discounts to targeted countries.
Currently, they have versions of Disneyland Paris ticket sites targeting the United Kingdom, France, Germany, and Italy
Each of these sites offer different ticket discounts.
You will need to find the one that has the best deal.
We have found that you are best to purchase either a 2-day Disneyland Paris park ticket or a Park Hopper that allow you to move between the two parks on one day.
While it is possible to do both Disneyland Paris parks in one day, if you have time, choose a two day ticket.
Download the FREE Disneyland Paris App
When it comes time to go to the Parks in Disneyland Paris, make sure you download the free App.
It provides everything you need including wait times for Disneyland Paris Rides and the Parade schedule!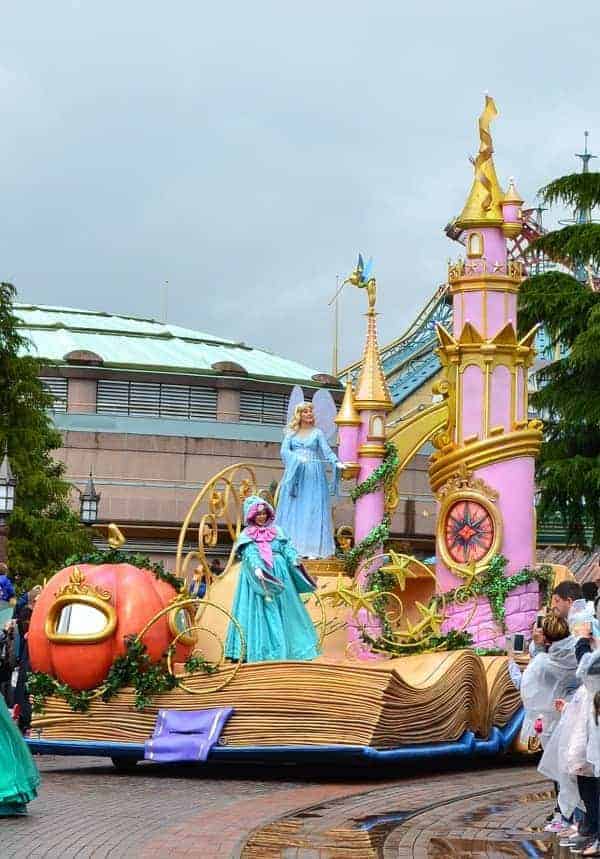 Disneyland Paris Weather
The weather in Disneyland Paris will really depend on the time of year that you go.
Be prepared for rain and when it rains, be prepared for outdoor rides to shut down until the rain is over.
We have been to Disneyland Paris when it rained an entire day and it wasn't that bad. Just make sure you pack a poncho and you'll do just fine.
In fact, on the day that it rained, the crowds were much less and we were able to ride just about everything we wanted without having to stand in long queues.
If you come in the off season (Spring & Winter), it is much colder and you will want to wear layered clothing and even might want to bring a pair of gloves since you will be outside much of the time.
Where to Stay at Disneyland Paris
When planning a trip to Disneyland Paris you might need to find a place to stay. While there are several Disney Paris hotels to choose from, there are even more non-Disney hotels minutes away.
Disneyland Paris Hotels
Staying at a Disneyland Paris hotel is quite costly, but when it comes to convenience, it is a clear winner.
The resorts are literally steps away from the entrance to both of the Disneyland Paris parks and to the train station.
We've stayed at both Hotel Cheyenne and Sequoia Lodge at Disneyland Paris and both were comfortable.
Most Frequently Asked Questions about Disneyland Paris
Is Disneyland worth it in Paris?
Yes, if you are someone who enjoys Disney World or Disneyland in the United States, you are going to have a great time in Disneyland Paris.
Do they speak English at Disneyland Paris?
While French is the preferred language in all of Paris, we found many people working there from all over Europe and beyond. Most would be willing to speak to you in English.
How many days do you need in Disneyland Paris?
Optimally, two days is perfect for a trip to Disneyland Paris so that you can visit both of the parks.
Can you bring food into Disney Paris?
Yes, you can bring in snacks, a packed lunch and drinks into Disneyland Paris.
Is Disneyland Paris fun for adults?
Yes, if you are a kid at heart and enjoy thrill rides, you will have a blast in Disneyland Paris!
If you are planning a trip to Disneyland Paris, be sure to make the most of your trip and use these tips and useful information so that you are prepared!