Those planning your Disney World vacation for August 2022 will be excited to know that they will be able to be some of the first to be able to use the NEW Disney MagicBand+.
This is the newest interactive technology Disney World is bringing to the park to make guest experience more magical.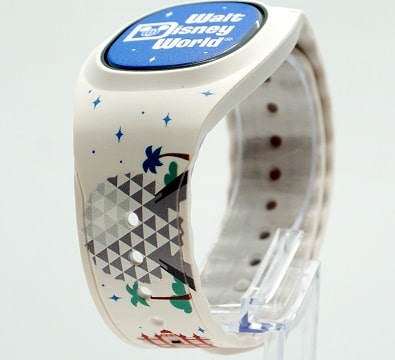 Like the previous version of the Disney MagicBands, you will get to use the New Disney MagicBand+ as a way into the park, as a Disney Resort room key and payment method.
Disney MagicBand+
First thing you need to know is that the Disney MagicBand+ ( debuting in Disney World in 2022) will be using next level technology.
The band will continue to do things it already did, but now there is even more magical uses!
Now, when a guest enters a Disney World theme park, the NEW MagicBand+ will come alive.
The wearable device will allow guest to engage in totally new experience through interactive features.
For example, at Galaxy's Edge in Hollywood Studios, guests can act like a bounty hunter in Black Spire Outpost by searching for Virtual Bounties.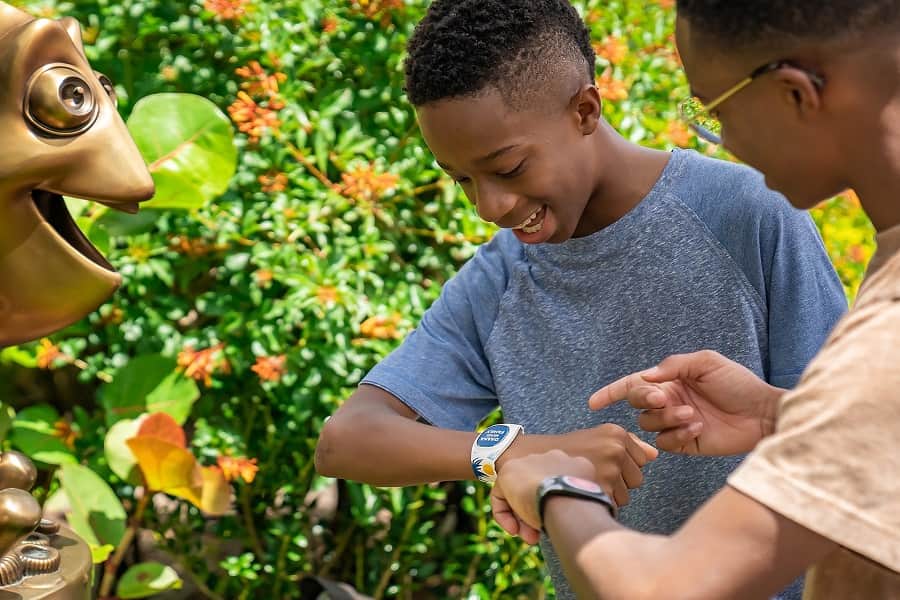 The new "Disney Fab 50 Character Collection," located throughout Disney World will have an interactive feature that is only accessible through the Disney MagicBand+.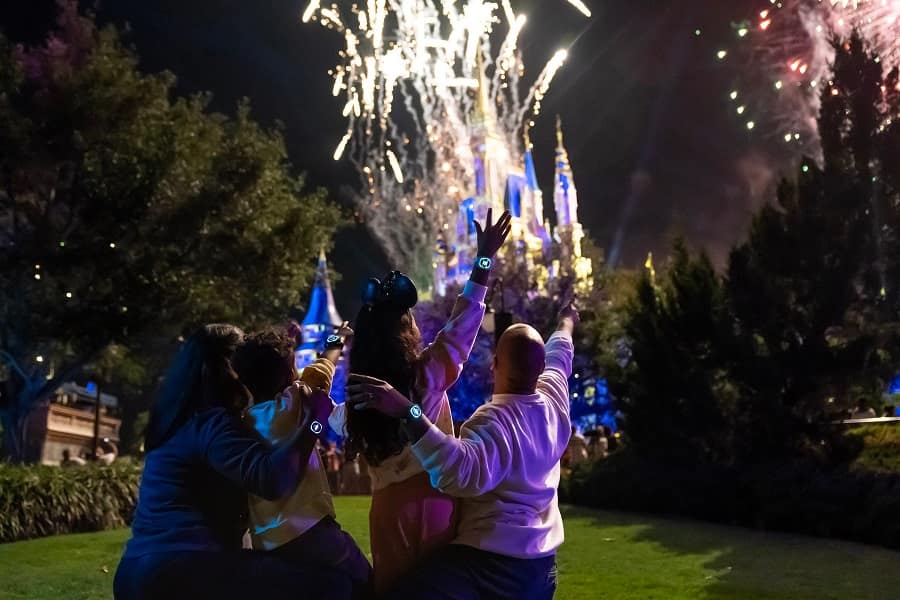 During "Harmonious" at EPCOT and "Disney Enchantment" at Magic Kingdom Park, guests with the NEW MagicBand+ will find that their bands light up in sync with the music and shows special effects!
Guests travelling to Disney World can purchase the NEW Disney MagicBands+ online or at the Disney World parks & resorts for as low as $34.99 beginning July 27th, 2022.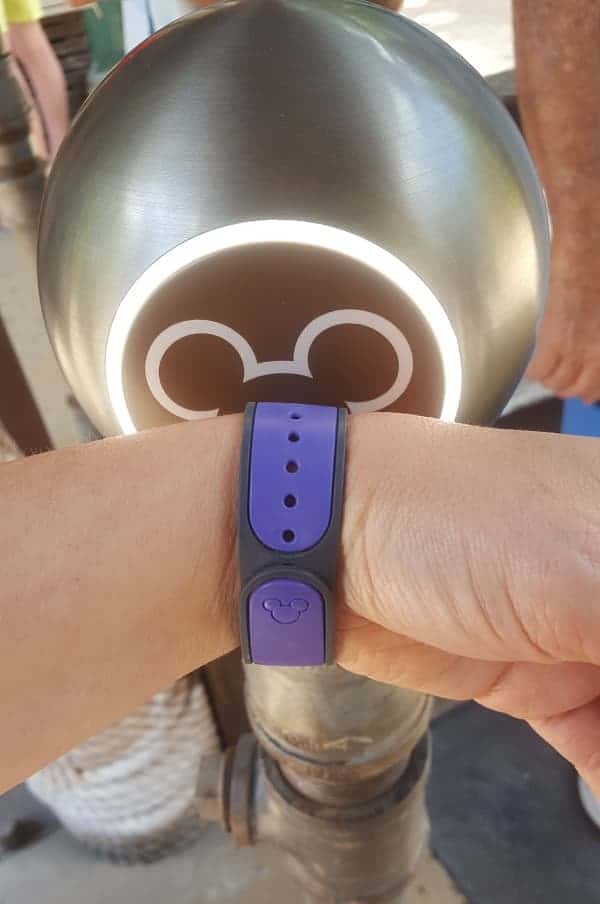 Disney MagicBands replace Room Keys
When you check in to your Disney Resort, each of you will swipe your MagicBands.
The MagicBands will serve as your room key!
Simply place your wrist near the door pad and va-voom, you are in your room! No more key cards to keep up with!
MagicBands replace Park Tickets
Your MagicBands serve as your park entrance ticket when you link it through the Disney app. You will simply scan your band each time you enter a park.
MagicBands are your Way to Pay for Food & Gear
If you are staying at a Disney Resort, you can use your band as a payment method. When you check in, you can set it up and the only thing you will need to remember is your four digit access code.
MagicBands are Sizable
Smaller children may have trouble keeping their Disney MagicBands on their wrists unless you size them.
If you flip the MagicBand over, you will find a guide to trim the band to fit properly.
MagicBands are Waterproof
MagicBands are waterproof and can be worn on rides where you get wet and in the pool without any worries about having your MagicBand break!
You can use MagicBands on Future Trips
If you travel to Disney multiple times, you will be able to reuse your Disney Magic Bands. The battery inside the band has a life cycle of around 3 years.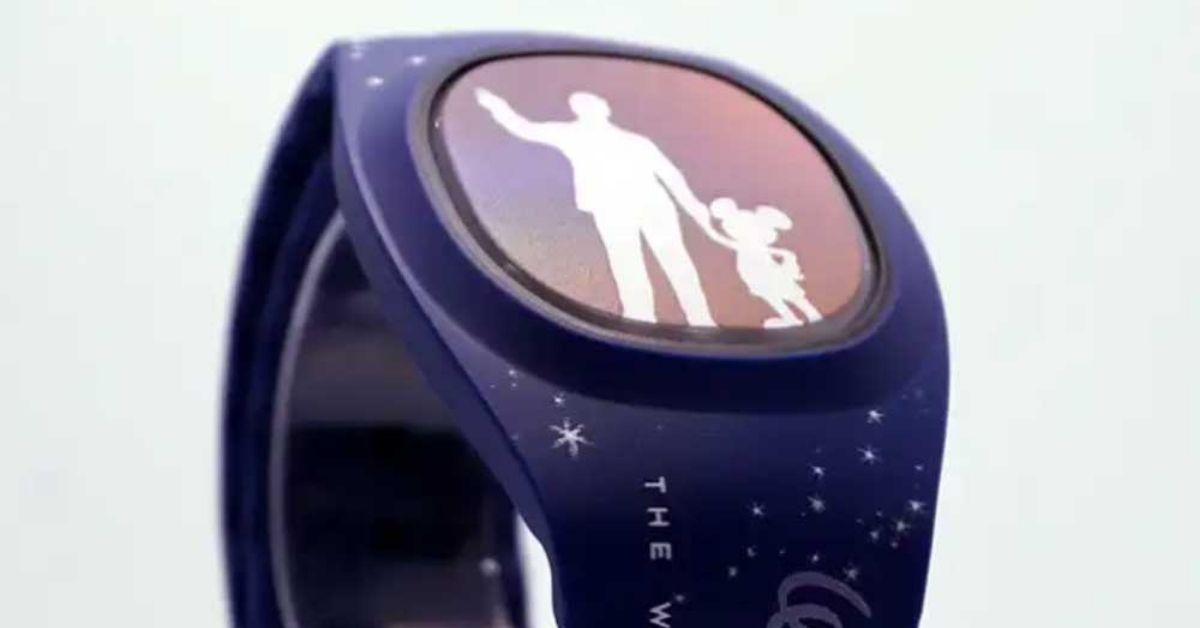 Connecting Your Disney MagicBand+ to Your Vacation
Once you have your NEW Disney Magic Band, you will be able to connect your Disney Resort package, tickets and more.
You just need to log into your Disney account (make one if you don't already have one) and link your MagicBand.
What If I Lose my MagicBand?
Yes, I have had this happen.
When I lost my MagicBand at a park (it happened to be Typhoon Lagoon) I went up to Guest Relations and gave them my name.
Since MagicBands are attached to your Disney account, they are able to issue a card to serve as your ticket.
They will contact you if your MagicBand is located.
Remember, the MagicBand is only good for the person whose name is attached to it, so you really don't have to worry about it being stolen.
And, no one else can use your MagicBand to make a purchase because they won't know your four-digit code.
---
We've really grown to love MagicBands as they make your Disney trip so seamless and now with the new features, we are even more excited!
Have you used Disney MagicBands? What did you think?