When traveling to the any of the Disney parks, you will want to make sure that you have certain things with you. The easiest way to pack for a day at Disney is to lay everything you will need out the night before your trip to the park.
We make sure that we lay out everything we plan to pack in our backpack on a table so we can make sure we aren't forgetting anything!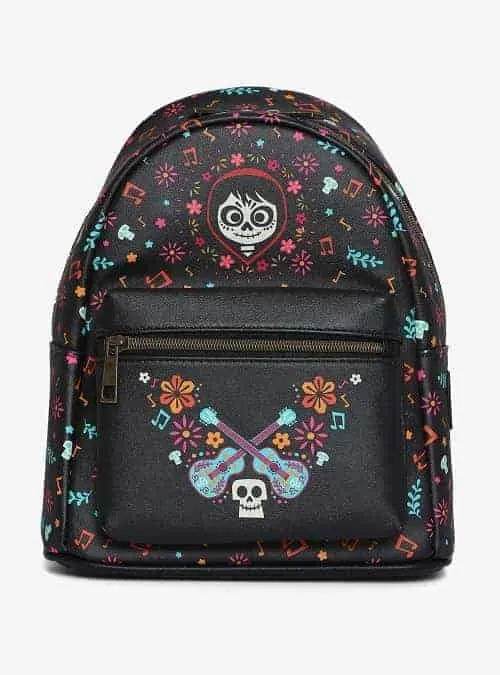 When it comes to bags, we always bring a backpack.
Backpacks are great for a trip to the Disney parks because they have several compartments to store items and they allow your arms to be completely free.
READ OUR LIST OF BEST BACKPACKS FOR DISNEY
Wondering what we bring with us to Disney for a day at the parks? We have a great list of some of our must have items.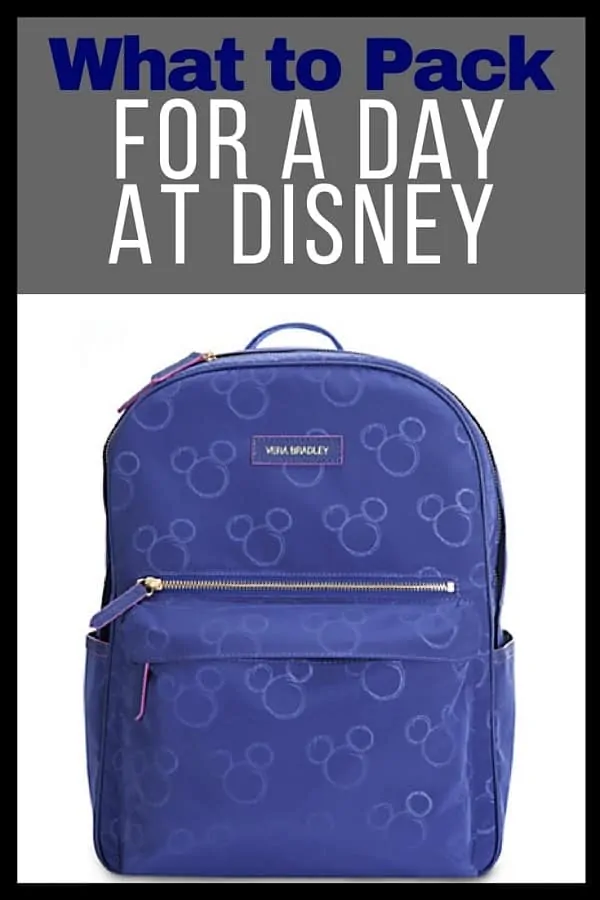 What to Pack for a Day at Disney
Sunscreen
It is good to apply sunscreen prior to going to the parks, but I would also bring a stick sunscreen with you because you'll be feeling that sun when you are watching the afternoon parade.
Sunglasses/Hat
You won't want to be without your sunglasses or a hat on a sunny day! Protecting your eyes and your skin should be a priority because you don't want to get too much sun on your first day and then suffer with the results the rest of your vacation.
Bandaids
You never know when you are going to need a bandaid, but be rest assured that whether its for a blister on your foot from not wearing the best shoes for Disney or scraping your leg, you will be glad to have them on you.
Water Bottle
Bring your own refillable water bottle & you can refill it for free. You can refill your water bottle at water fountains, but I prefer getting cups of water from service counters (they are complimentary and cold).
Hand Sanitizer
Think of all the things you touch at a park and how many other people have touched those same things. While there are hand washing stations throughout the park, you really should have something you can access at all times.
Kleenex
You know that you never have kleenex when you really need it! Small packs of kleenex come in handy and you will want to keep some in your day bag.
Advil or Tylenol
After a day of walking, you may find that you either have a headache or muscle aches. It will cost you about $3 for one pill if you purchase them at the park.
Poncho
Go ahead and purchase an inexpensive Rain Poncho prior to your stay and pack it with you.
While you might not see rain, there are plenty of water rides where you can get wet.
Instead of walking around wet after the ride, you can stay nice and dry!
Ziploc bags
If you have valuables that you don't want to get wet (like a phone), bring a ziploc bag to put your phone in while riding some of the rides that will get you wet.
Freezable insulated lunch bag
Use these to keep reusable water bottles cold & snacks chilled. We always pack a small, insulated collapsible bag that fits in our backpack.
Snacks
Rather than spending a ton of money buying snacks when hunger comes over you, save your money for the real special Disney treats.
You can bring anything with you from Protein bars to Goldfish crackers!
Charge cord for your phone or Portable Charger
There are charging stations located in the parks and at some restaurants in the event you need one! Just make sure you have your cord!
If you don't want to hassle with stopping to charge a device, bring your own portable charger.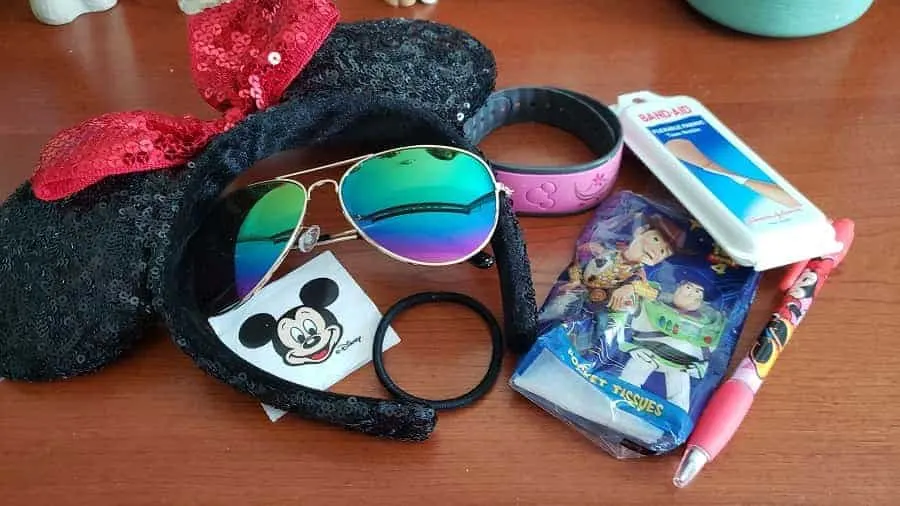 These are just some ideas on what to pack for a day at Disney.
What other items do you bring with you to the parks?