If you are going to Disney World in September, you are going to be experiencing the parks at a great time of year. The crowds are low, and you will find Magic Kingdom decorated with Halloween displays and Epcot's Food & Wine Festival in full swing.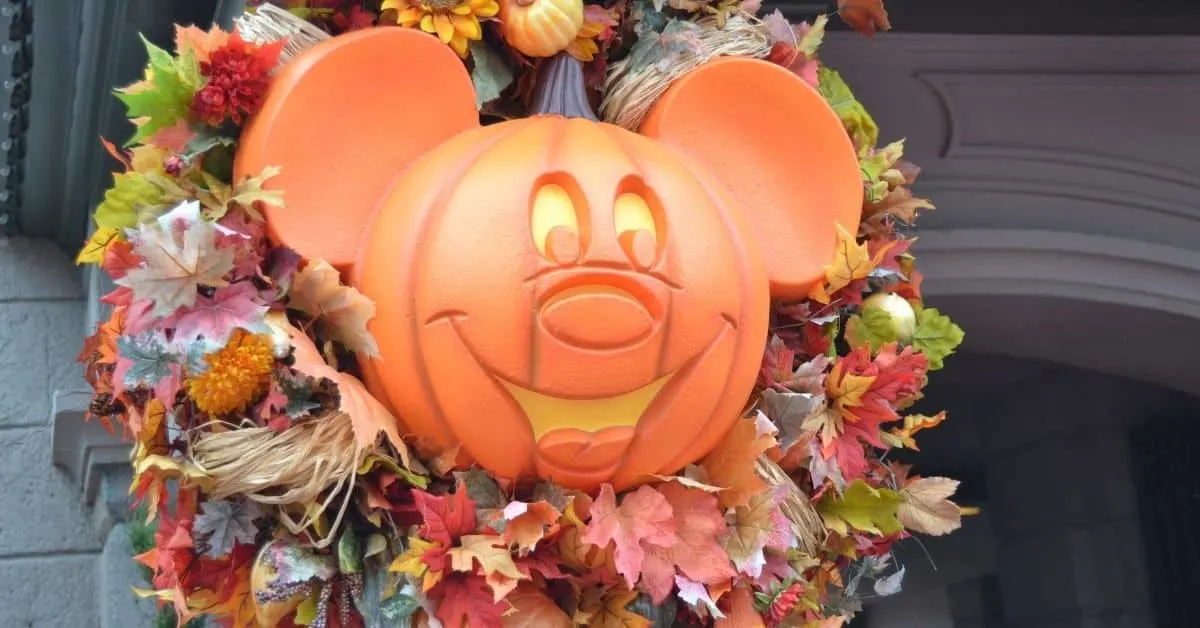 Guide to Going to Disney World in September
Is Disney World crowded in September?
With kids returning to school, you are going to find that Disney World parks are less crowded.
Disney parks are always busy, but the lines won't be as long as they were in summer, which means that you will be able to pack a lot more into your day!
If you look at our Disney World crowd calendar, you will see the best time to go to Disney World in September is mid to late in the month.
Disney World Events in September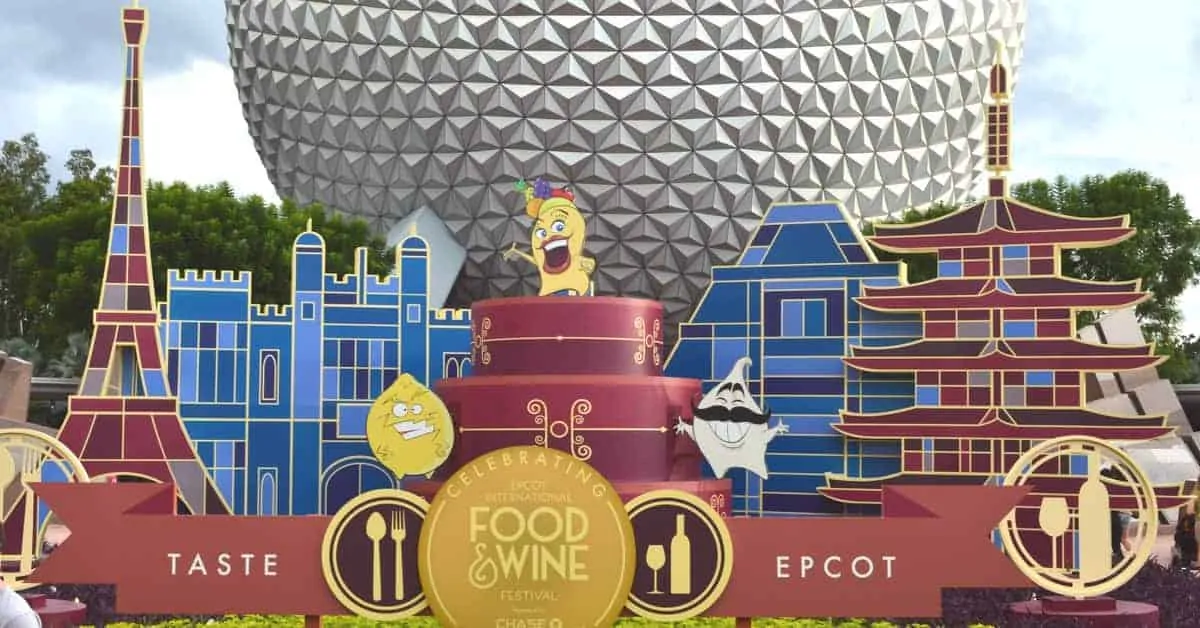 EPCOT Food & Wine Festival
Guests visiting Epcot this month get to have access to the Food & Wine Festival.
Running the entire month of September is this FREE event (with paid admission) where you can purchase sample sized food and beverages from food kiosks throughout EPCOT.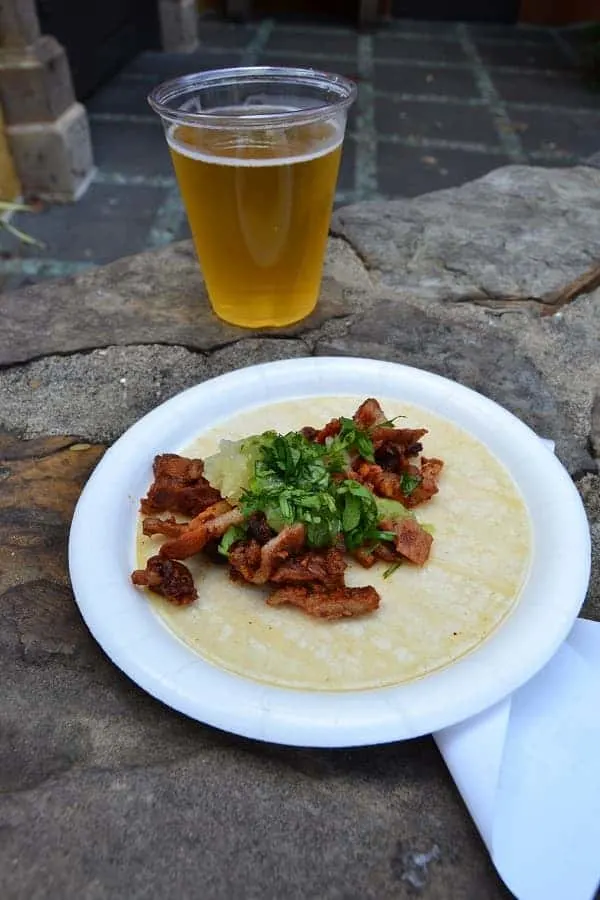 Each food kiosk gives you the chance to try sample-sized plates of international dishes and beverages for a fraction of what a full meal would cost. It's a great way to experience many different cuisines while walking around the World Showcase.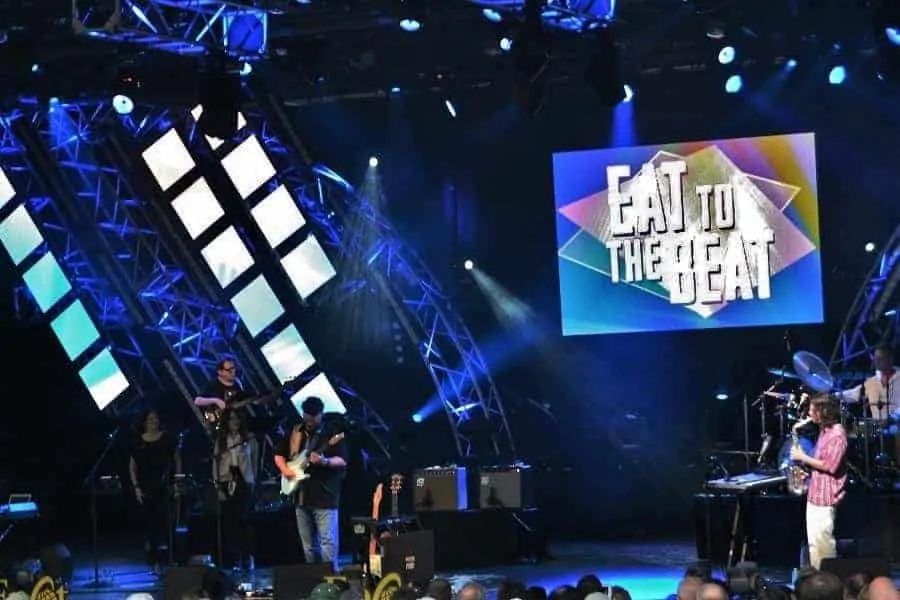 Along with food & wine, there are also free concerts nightly during the Eat to the Beat! This year's lineup for September:
September 1-2: Baha Men
September 3-4: Mercey Me
September 5-7: Foreigners Journey
September 8-9: Ray Parker Jr.
September 10-11: Toby Mac
September 12-14: Hooligans
September 15: Monsieur Periné
September 16-17: Raul Acosta & Oro Solido
September 18: TBA
September 19-21: Audio Exchange
September 22-24: Los Amigos Invisibles
September 25-26: 98 Degrees
September 27-28: Latin Ambition
September 29-30: Boys II Men
Mickey's Not So Scary Halloween Party
September 1, 4, 8, 10, 12, 15, 17, 19, 22, 24, 26, 28, & 29
Mickey's Not So Scary Halloween Party is a special ticketed event that allows guests to trick or treat, meet Disney characters that are dressed in Halloween Costumes, and see the Boo to You parade followed by some Halloween-themed fireworks!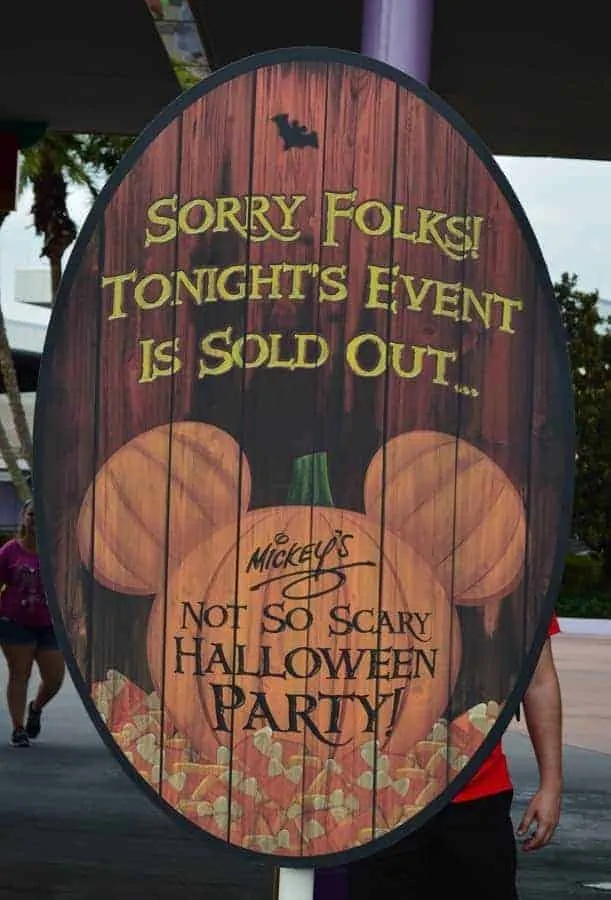 If you are planning on attending Disney's Halloween Party in September, then you will want to get your tickets to Disney's Halloween party in advance!
This party is known to sell out!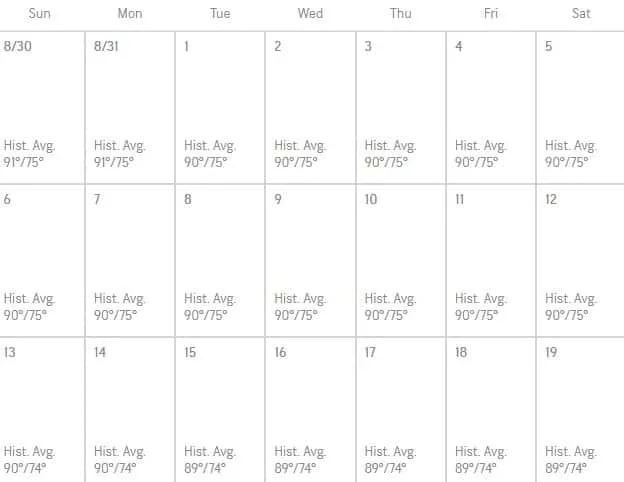 Weather in Disney World in September
The average temperature in Orlando during the month of September is 90º. While it is a little less hot than in August, you can expect it to be hot and steamy in the parks.
September marks the peak of hurricane season in Florida.
What this may mean for you is rainy days in Disney World.
While it could rain all day, usually it will rain only part of the day.
Don't let that stop you from enjoying the parks. Just pack a poncho!
What to Take to Disney World in September
One of the most important things to do when you visit Disney World in September is to pack your day bag carefully.
These are the things you need to have with you:
Poncho. It rains nearly every afternoon in Orlando, even in September. Bring an inexpensive Rain Poncho so you won't have to buy one at the park!
Sunscreen. The sun is still hot in September, so you are going to need to reapply sunscreen. I always pack a sunscreen stick because it is so easy to apply when you are on the go.
Misting Fans. You might think that Florid cools off in September, but it doesn't. It is still really hot during the day and you should consider buying one of these misting fans to keep you cooled down!
Small towel. We always carry a small hand towel to the park. They are great for drying off after water rides and for sitting on during afternoon parades.
Sunglasses/Hat. Don't forget these two essential items that will keep you protected from the hot Florida sunshine.
Insulated Water Bottle. You can get free ice water at Disney counter service restaurants, but I like to have my own light weight, insulated bottle that I can refill through out the day.
Freezable insulated lunch bag. When you need to keep things cold, nothing is better than these Packit bags!
Cooling towel. These cooling towels are great to have with you when you go to Disney. All you have to do is add a little water to it and then it turns cold. Wrap it around your neck and you will feel some quick relief from the heat.
What should I wear to Disney World in September?
You are going to want to make sure you pack clothes for warm weather and comfortable shoes.
In the evenings, it will cool off and you will notice it a bit more than usual if you get too much sun during the day.
If you plan on being at the parks after dark, I would suggest bringing a light weight sweater you can throw over your top once the sun goes down.
Those attending the Disney Halloween party should make sure to wear a costume or at the very least, a Halloween T-Shirt. These are some of our favorites.
Have you visited Disney World in September? What is your favorite thing about going to Disney this time of year?