One thing that I love about the different stops in Epcot's World Showcase is that each country has something for you to see, eat & do. EPCOT China Pavilion is no different. You will find it filled with awesome experiences.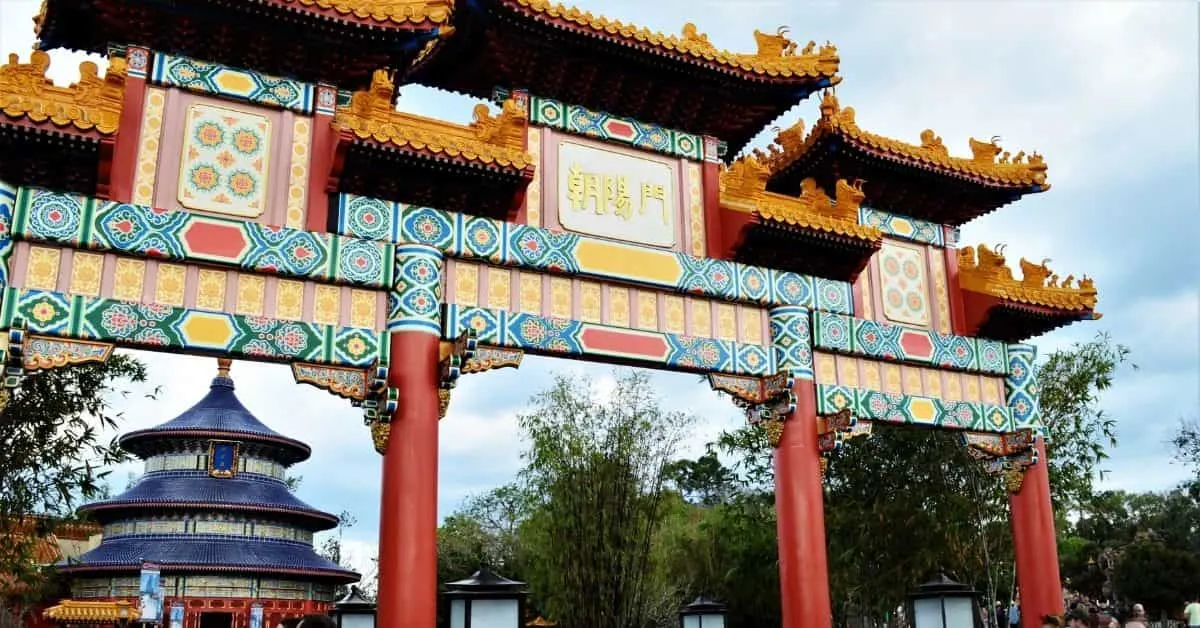 Best Things to Experience in the China Pavilion at Epcot
"Reflections of China" Circle-Vision 360 film
Nine Dragons Restaraunt
Mulan Meet & Greet
Acrobat Show
Shopping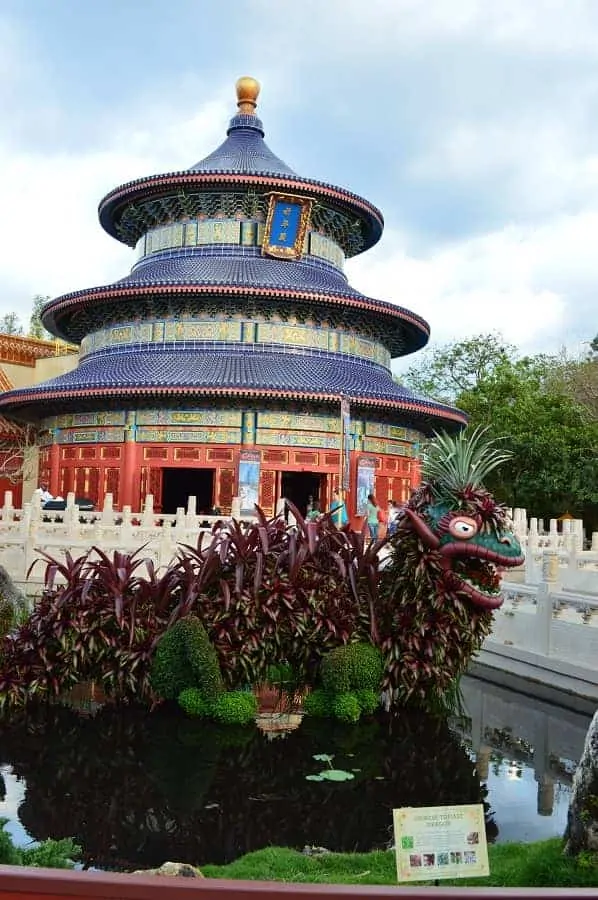 "Reflections of China" Circle-Vision 360 film
If you have never been to China, you may have a one-dimensional idea of what it is like.
Be sure to stop in the China Pavilion to watch the Reflections of China film.
The film will take you on a journey into different parts of China from city to mountains, taking you along the Yangtze River and across the Gobi Desert.
Reflections of China is done with Circle-Vision 360 technology. This means that you will see a seamless view of China.
The film is wonderfully made and gives you a totally new perspective of this beautiful land.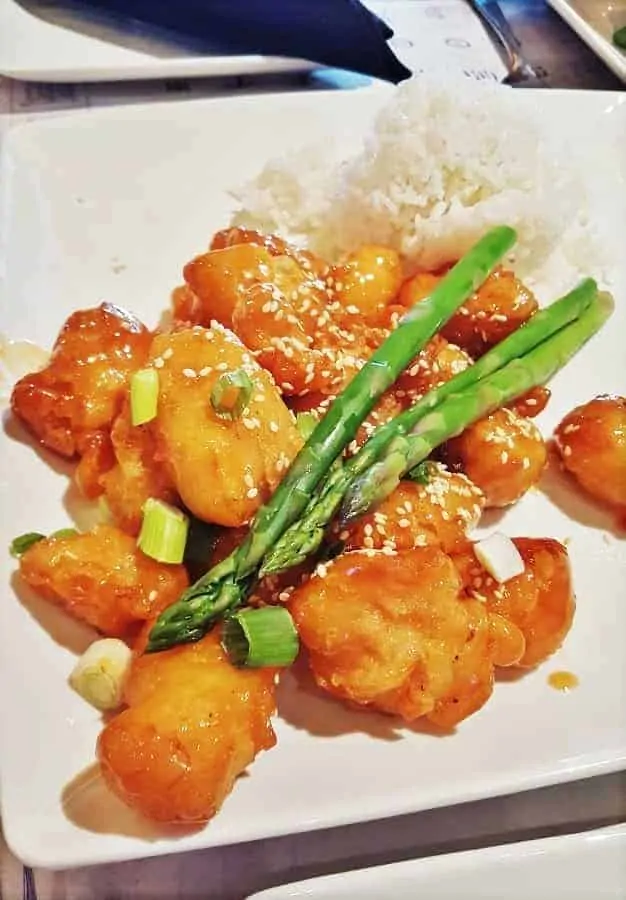 Nine Dragons Restaurant in Epcot's China Pavilion
If you are looking for a table restaurant that the whole family will enjoy, consider Nine Dragons.
This restaurant is contemporary Asian in design featuring a heavy dragon motif throughout.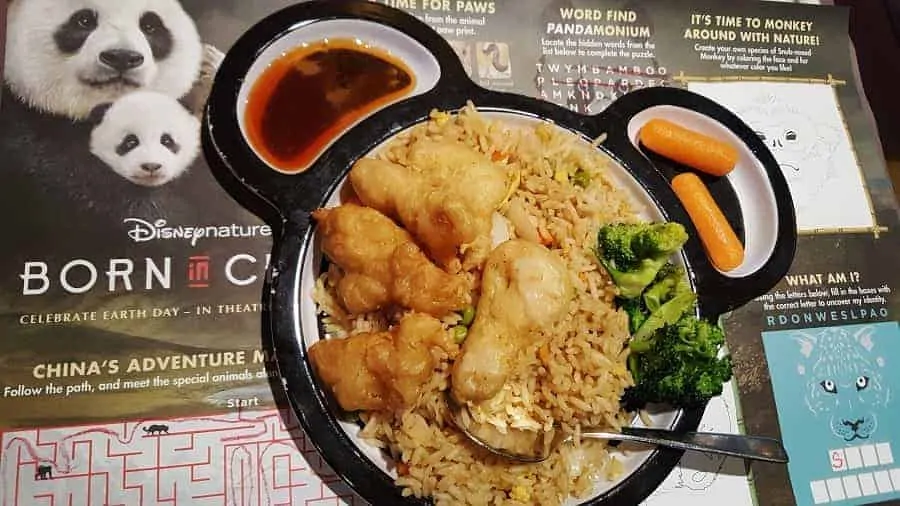 Featuring Asian cuisine, these meals are large and you can easily split meals to save money!
Kids' meals are huge portions as well and come in a Mickey Mouse-shaped dish.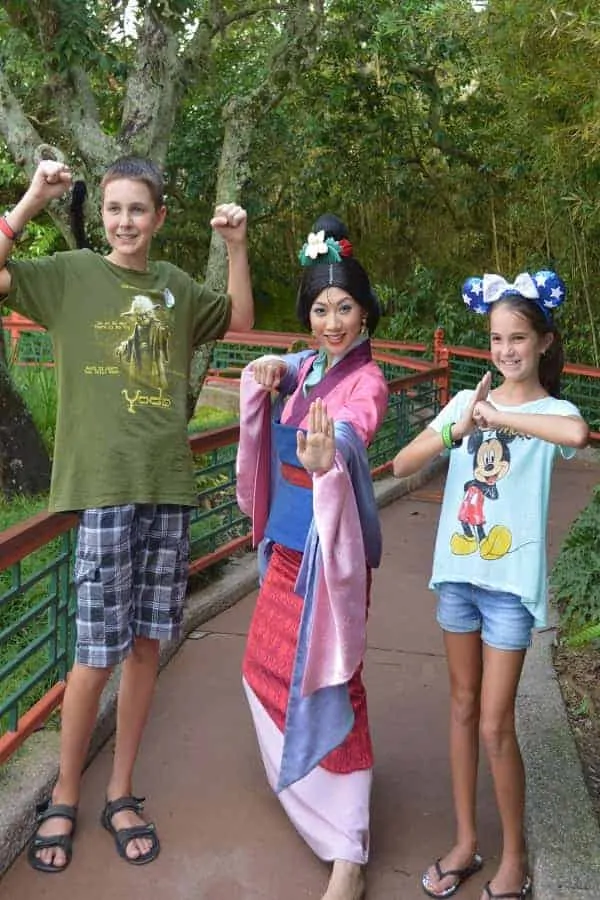 Mulan Meet & Greet
There is only one place you can meet Mulan in all of Walt Disney World: the China Pavilion at Epcot!
If you are a fan of hers, be sure you stop by to see if she is out while you are there.
She only appears a few times each day. When you have your picture taken, be sure you give her your best warrior pose!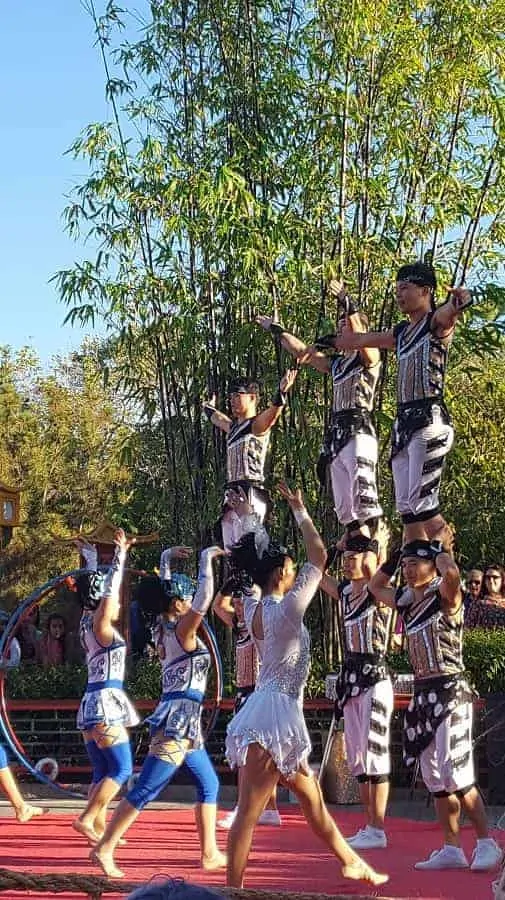 Jeweled Dragon Acrobat Show
The show begins typically on the hour in the late afternoon with a pre-show showcasing the Chinese dramatic art of biàn liǎn (or face changing) that is found in Sichuan Opera.
Both kids and adults will be mesmerized with the magical transformation mask technique which is much like an American magician!
The Jeweled Dragon Acrobat Show is performed by a troupe of skilled Chinese acrobats.
There is little room for error in their stunts and you will be sure to gasp out loud when you see what they can pull off with such graceful precision!
Shopping in EPCOT China Pavilion
One of the best places to shop inside EPCOT World Showcase is in the China pavilion. You will find everything from stuffed panda bears to incense burners.
Make sure to take your time exploring the shop because there are so many unique items and most of them are very affordable.
If you are looking for something to keep the kids (and yourselves) entertained while touring through Epcot's World Showcase, be sure to check out the China Pavilion.
The entire China Pavilion is a wonderful showcase of China culture and talent!
What is your favorite thing to do in the China Pavilion at Epcot?