When all you have is one day in the Magic Kingdom, you might be wondering how to see it all! It is a big park and there are plenty of great rides and other things to keep you busy while there. The key to doing Magic Kingdom in one day is to plan your trip before you go!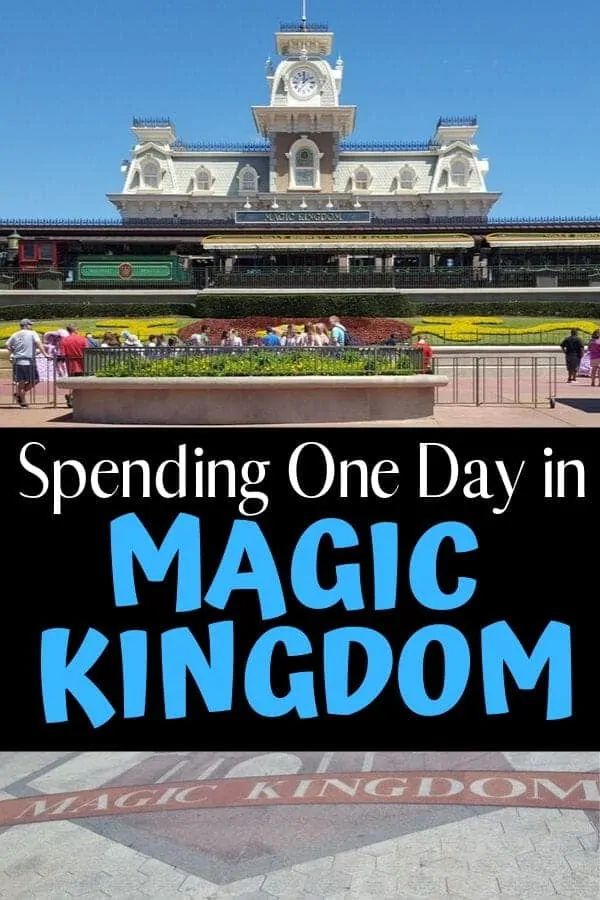 How to do Magic Kingdom in One Day
Planning Your Magic Kingdom Day Trip
Buy Your Magic Kingdom Park Tickets in advance. This was you aren't wasting time standing in line at the park. There are plenty of places where you can buy discounted tickets, but our favorite is Undercover Tourist.
Sign up for Genie+ Genie is the main planning tool to help your vacation run smoothly. Genie+ is an add on that allows you to skip the line for some of the more popular rides. You will want to purchase this so that you are able to avoid spending most of your day in lines.
Make Dining Reservations. If you are planning to have a table service meal or a Disney character meal, you are going to want to make sure you make reservations. Some of the more popular Magic Kingdom restaurants book up fast, so do this as soon as possible.
Plan out your day. Begin thinking about which rides & attractions you want to prioritize.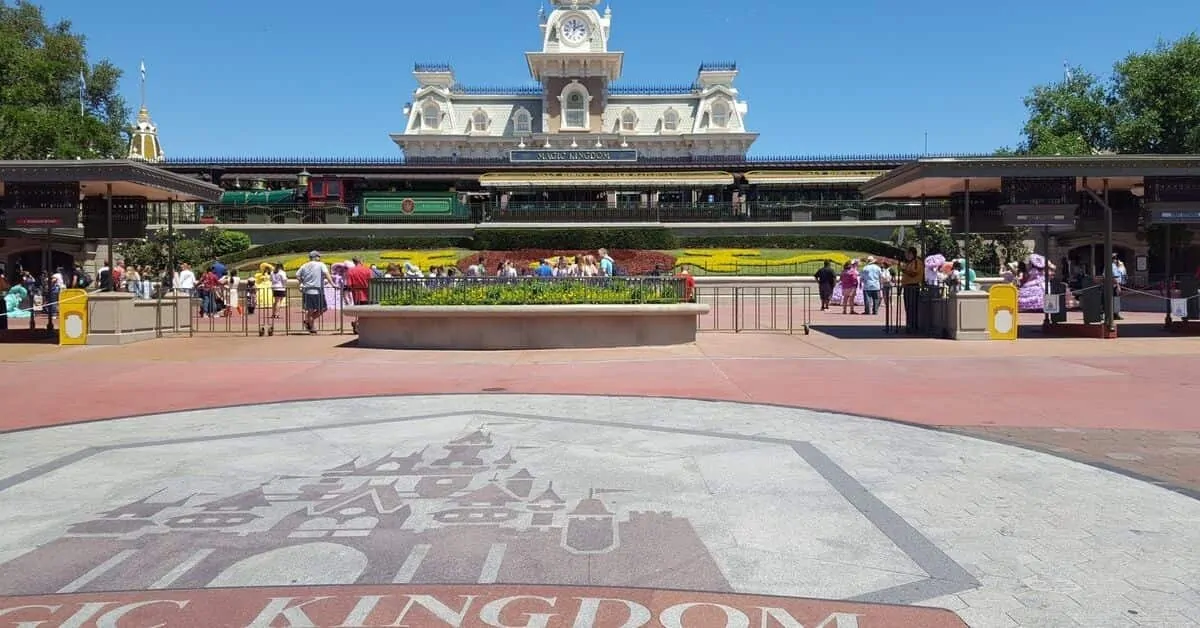 One Day in Magic Kingdom Itinerary
The key to getting the most out of one day in Magic Kingdom is to get to the park early!
If you are staying at a Disney Resort, try to go to the park on a day when they have extra Magic Hours so that you can enjoy the park before regular guests.
If not, arrive at Magic Kingdom about a half hour before the park opens.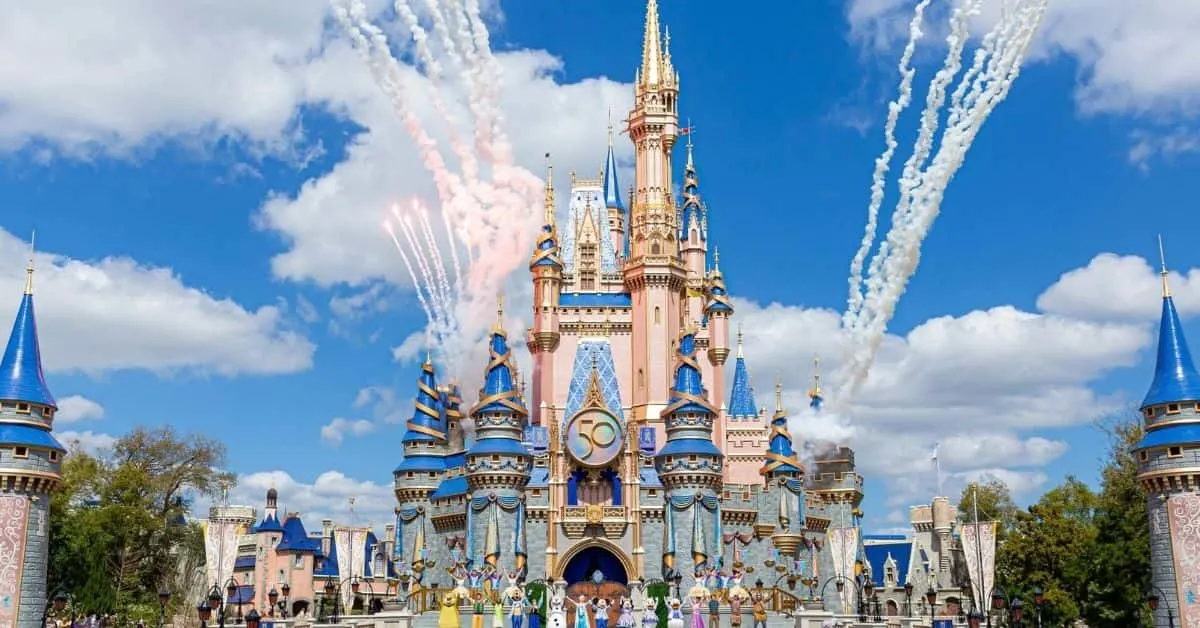 Welcome Show at Cinderella Castle
The only thing open first thing in the morning before the rest of the park opens is the area surrounding Cinderella Castle.
This is because the park's grand opening is after the Magic Kingdom Welcome Show.
This is a cute show with all your favorite Disney characters and is a great way to start the day.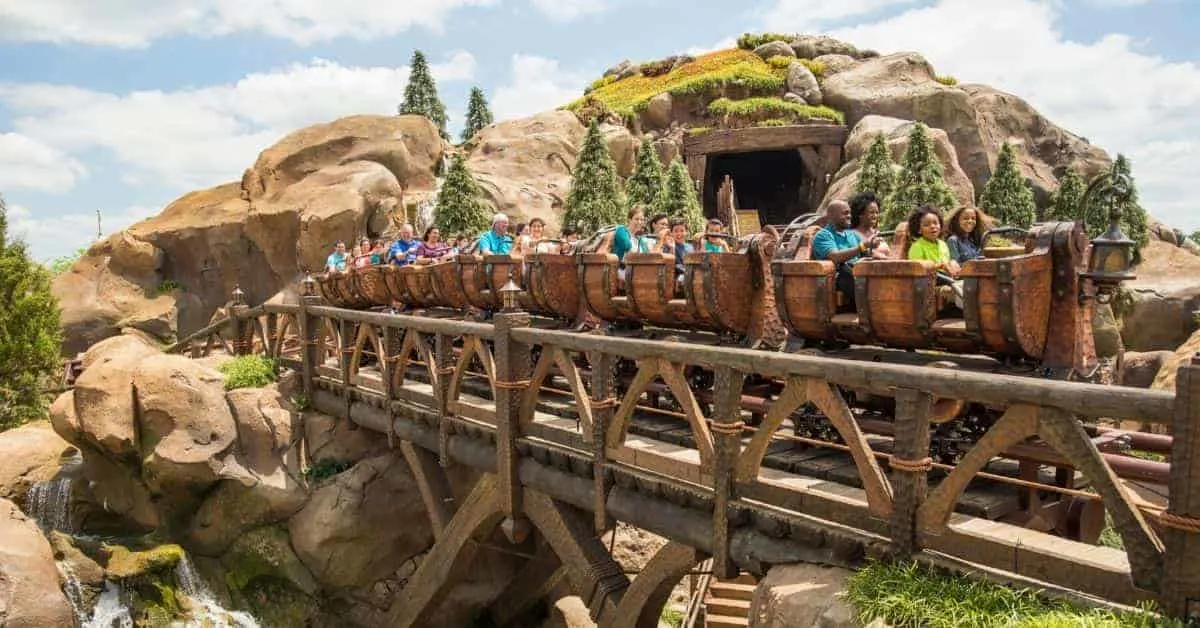 Ride a Popular Ride as Soon as You Get to the Park
After the show, I suggest you head straight to one of the popular rides at Magic Kingdom that you really want to ride, but don't have a prebooked time for.
Our choice is usually Seven Dwarfs Mine Train. There will be a line, but it will move fast.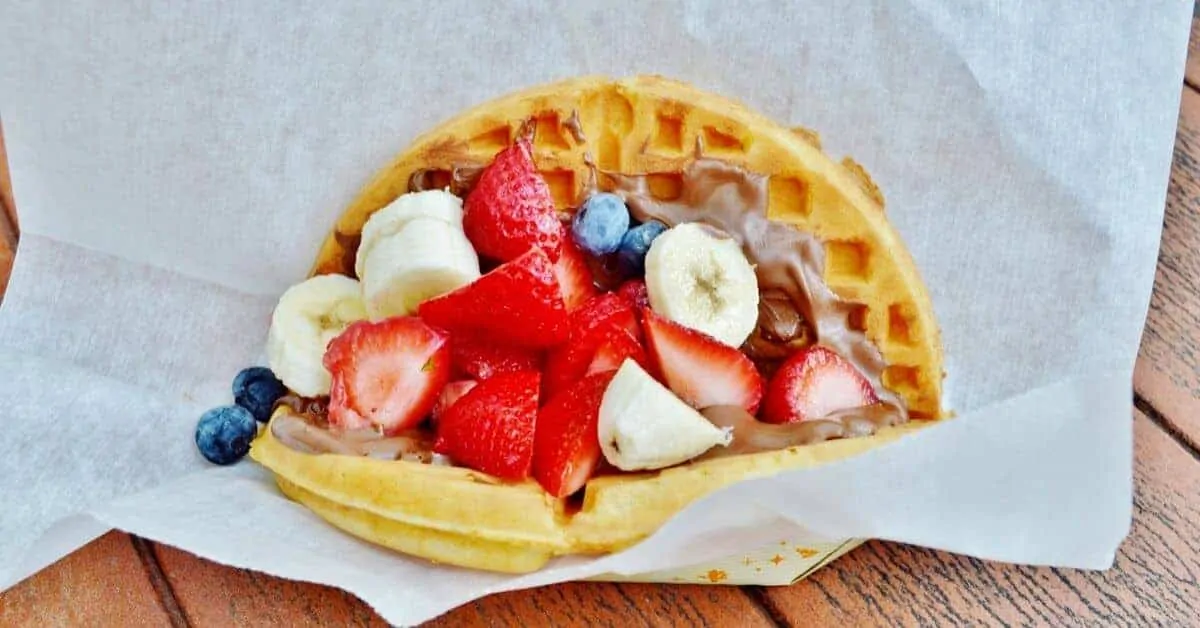 Breakfast Break
If you are hungry and need a quick bite to eat before heading to your next ride, consider grabbing a waffle at Sleepy Hollow Inn.
These are so good and while they aren't exactly nutritious, they will at least provide you with enough carbs to help perk you up.
They come plain, with sugar & cinnamon or fruit and Nutella.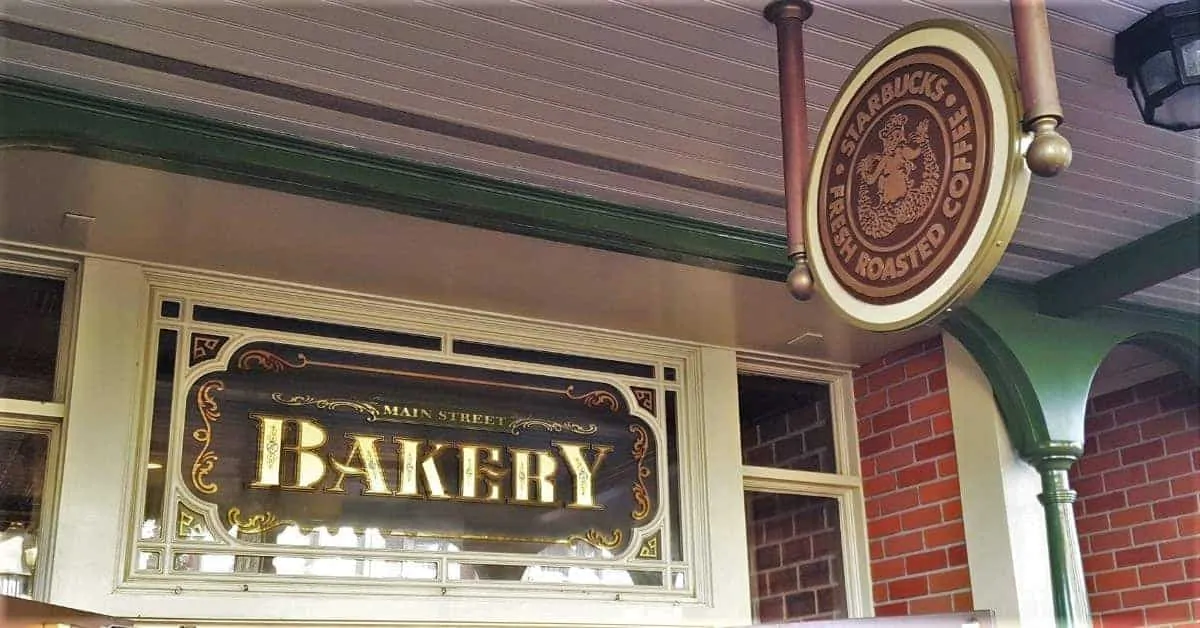 Need a good cup of coffee? You can find one at Starbucks on Main Street USA. Otherwise there is Joffrey's which is Disney's version of coffee. I'm not a fan.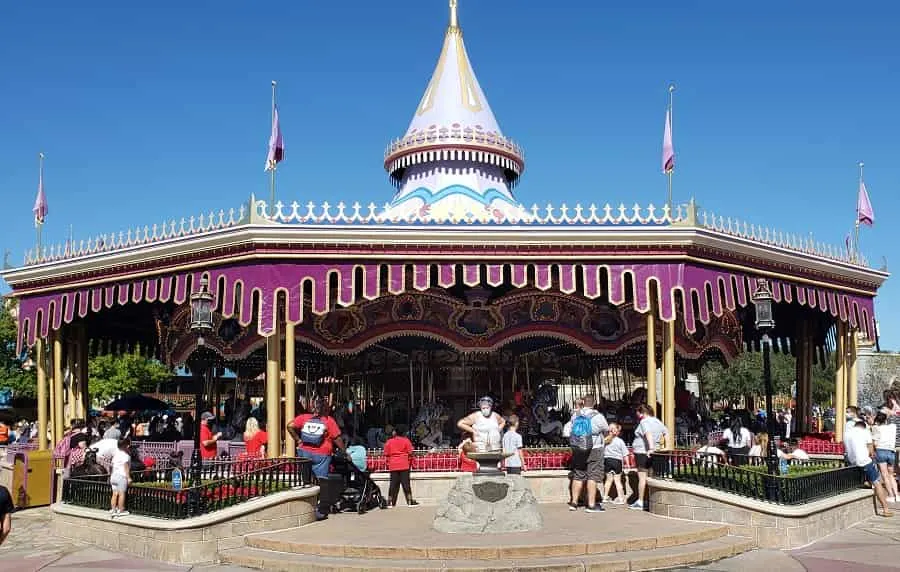 Rides & Attractions in Fantasyland
When all you have is one day in Magic Kingdom, you are going to have a hard time being able to do it all. The fact is that you really need a few days to be able to do everything Magic Kingdom has to offer.
We suggest that you break your day up based on the different lands in Magic Kingdom so that you aren't having to walk from one side of the park to the other.
With Genie+ you will be able to plan out your entire day at the park. Make sure that you choose your first Lightning Lane reservation for as early in the day as you can. That way you can get another as soon as you are done with the first.
It tends to be most crowded the later you get into the day so you should be able to get more done the earlier you go.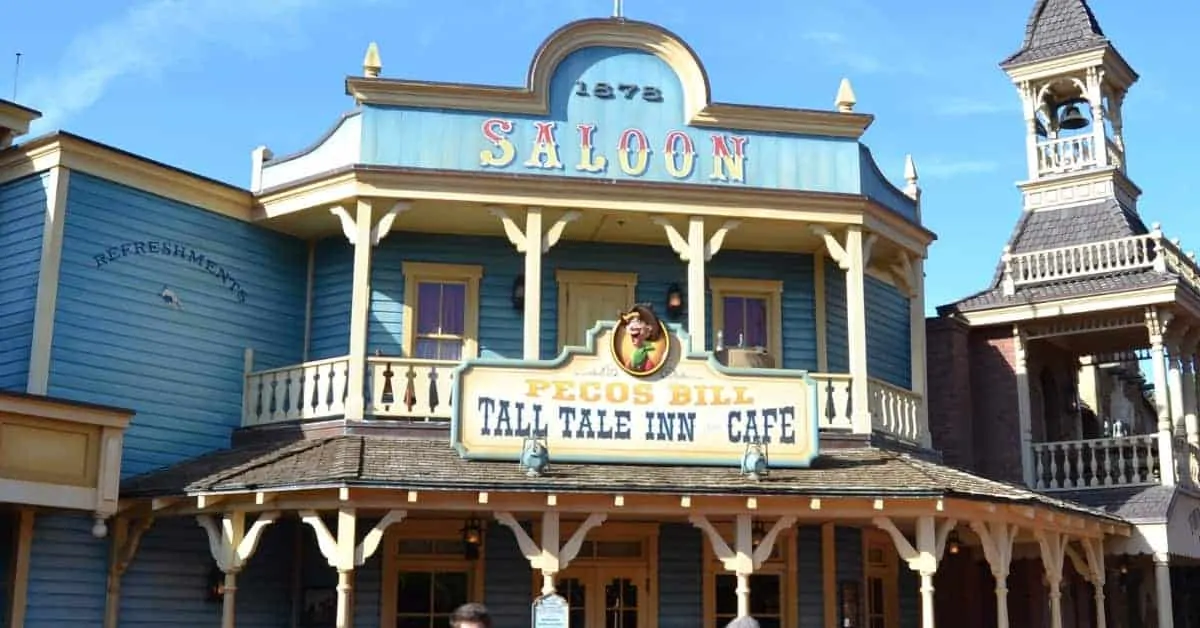 No matter which land you are in, you are going to find a quality choice that offers a tasty, affordable meal and air conditioning.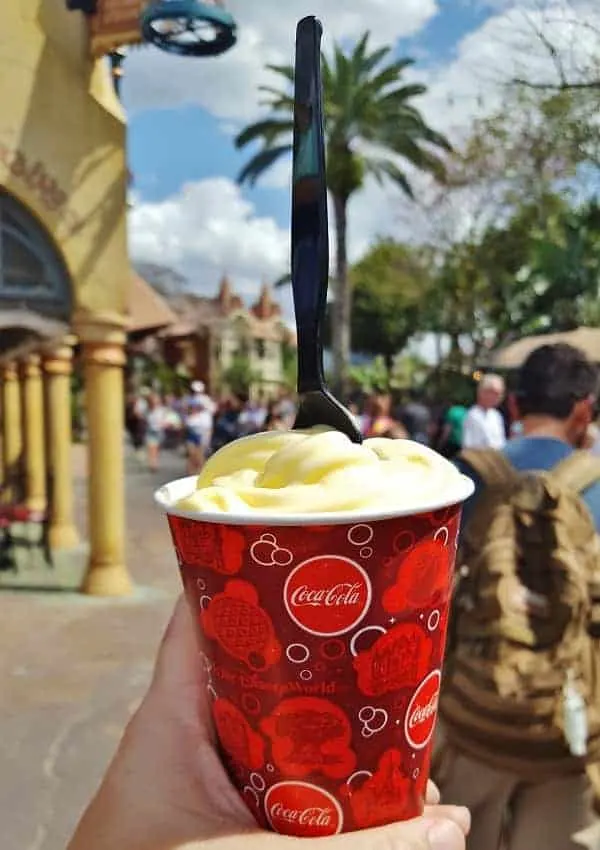 Be sure to save room for dessert. Magic Kingdom has some great desserts, but our choice is always the Disney Dole Whip.
It is probably the most eaten dessert at Disney besides the Mickey ice cream bar.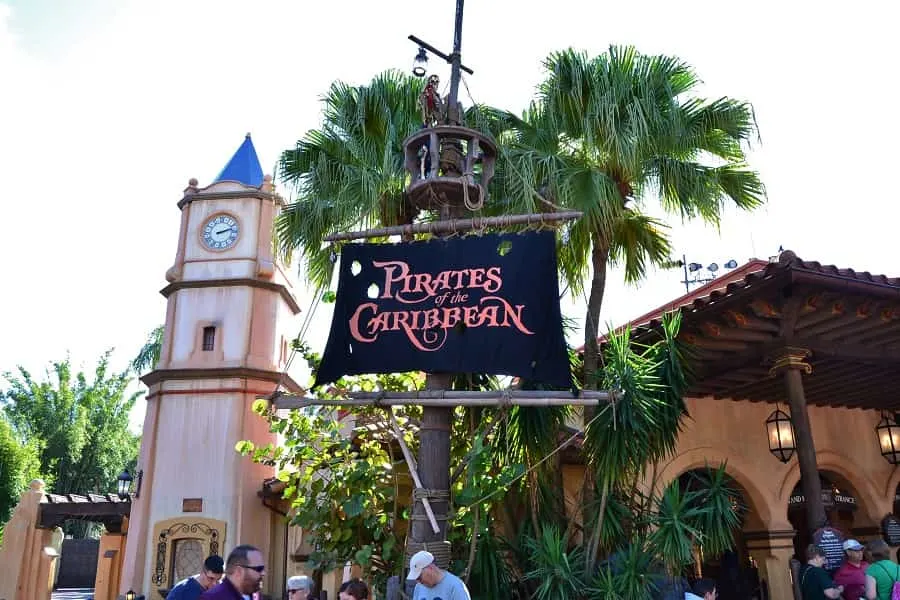 More Rides & Attractions in Another Land
At the end of your lunch, you should check the Genie App to see about wait times for some of the rides you are interested in going on.
Spend the next few hours riding rides & taking in attractions.
Magic Kingdom Parade Time
The Festival of Fantasy Parade at Magic Kingdom is the best parade at Walt Disney World and happens around 3pm every day.
You will get to see some magnificent floats and many of your favorite Disney characters.
If you want an optimal place to see the parade, consider purchasing the Festival of Fantasy dining package.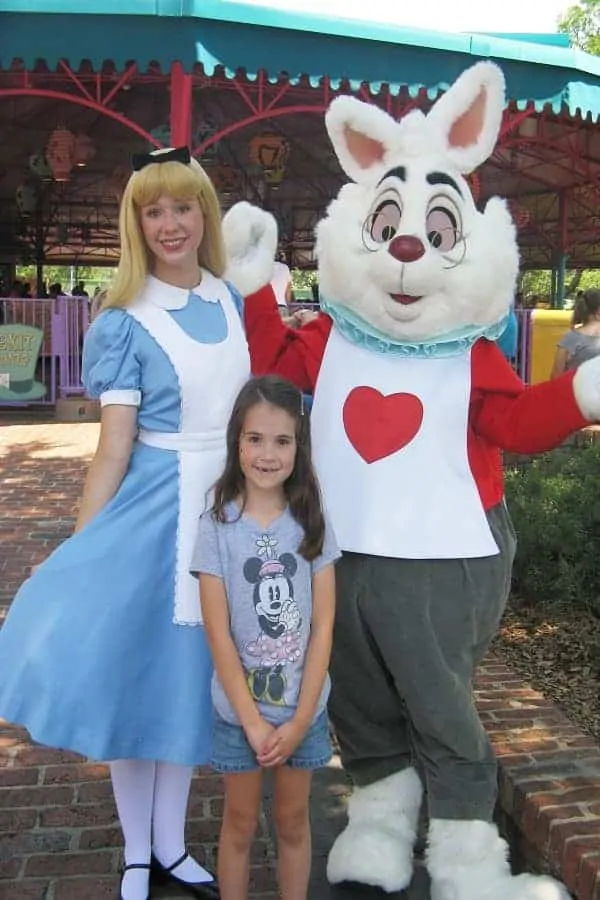 Disney Character Encounters
One thing you will want to make time for during your one day in Magic Kingdom is Disney Character Meet & Greets.
There are several and they will all be on the Times Guide that you will pick up in the front of the park.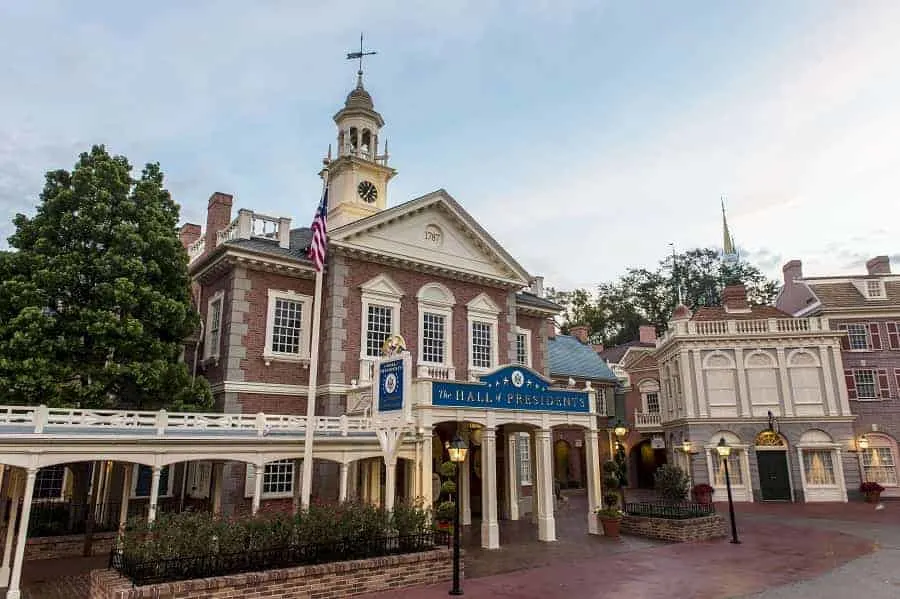 More Rides & Attractions in Another Land
By afternoon, Magic Kingdom will be swamped with people. This is a great time to ride a few more rides in another area of the park.
My pick for afternoon is Liberty Square because there are a few things you can do that will have little to no wait times (Presidents Hall, Ride the Riverboat, Walk around Tom Sawyer Island).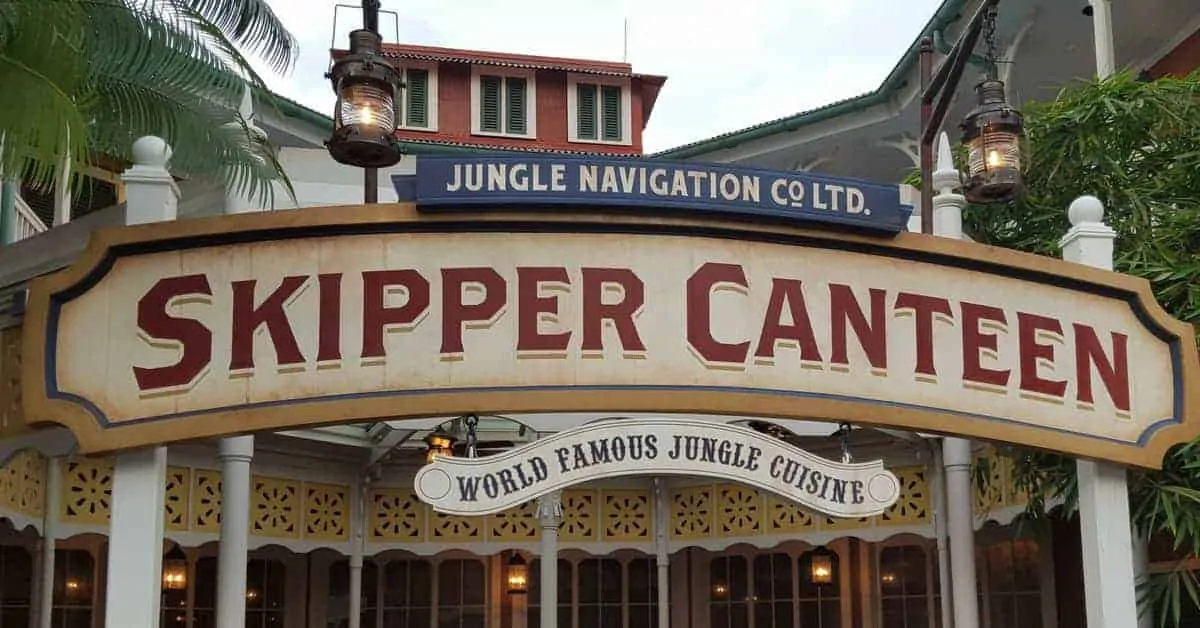 Dinner in Magic Kingdom
There are so many different places to eat, you will have no trouble finding something.
You can choose to once again eat at a quick service restaurant or have a sit down meal at one of their table service restaurants.
While it is best to have a reservation in advance, you can always take a look in the Disney App to see if there are times available for you to show up (people do cancel reservations all the time).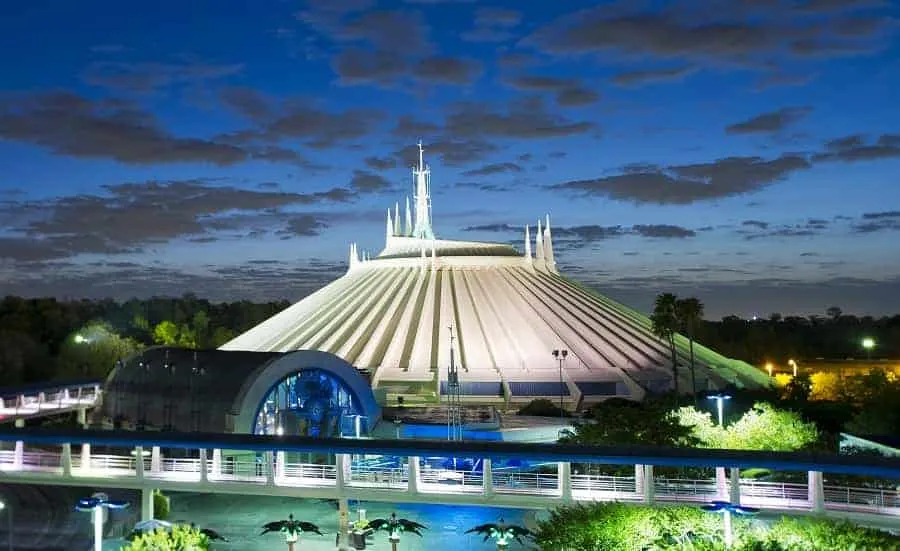 Rides for After Dark in Tomorrowland
While most of the rides in Magic Kingdom are inside, there are a few you will appreciate even more at night. Our favorite part of the park for after dark is Tomorrowland.
Make sure you take time to ride Astro Orbiter & People Mover at night!
Cinderella Castle Night Show & Fireworks
At the end of your day in Magic Kingdom, be sure to watch the show in front of Cinderella Castle.
Disney does a wonderful job of ending the night with a fireworks show that is out of this world. Plan your day carefully so that you don't burn out and miss seeing it.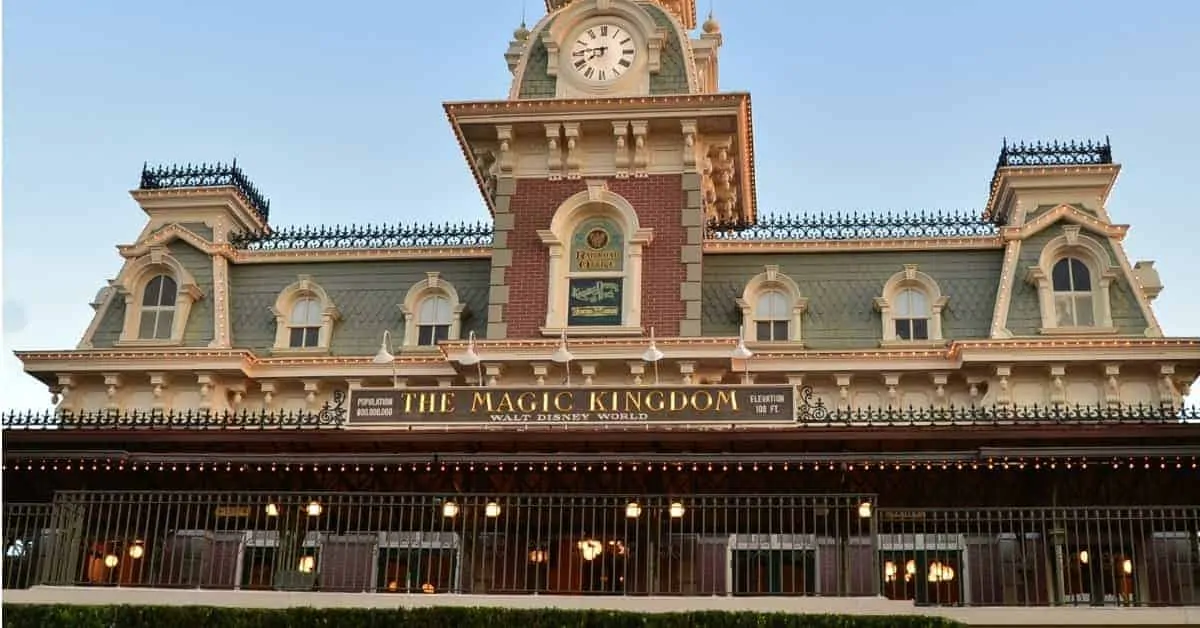 While ideally, you would have more time at Magic Kingdom, you really can see a lot in a day if you plan it out carefully.
Most important is that you enjoy yourself and enjoy every moment you have while at Magic Kingdom!
Do you think one day is enough for Magic Kingdom?