Epcot has found a great way to keep children entertained in the World Showcase countries, while teaching them about other cultures, with the Kidcot Fun Stops.
Often when we think about Epcot, we think of it as a great place for adults and maybe older children, but we don't always think about Epcot as a fun place to take the kids.
EPCOT Fun Stops provide kids with fun activities that makes them excited about visiting each country and sneak in some learning along the way!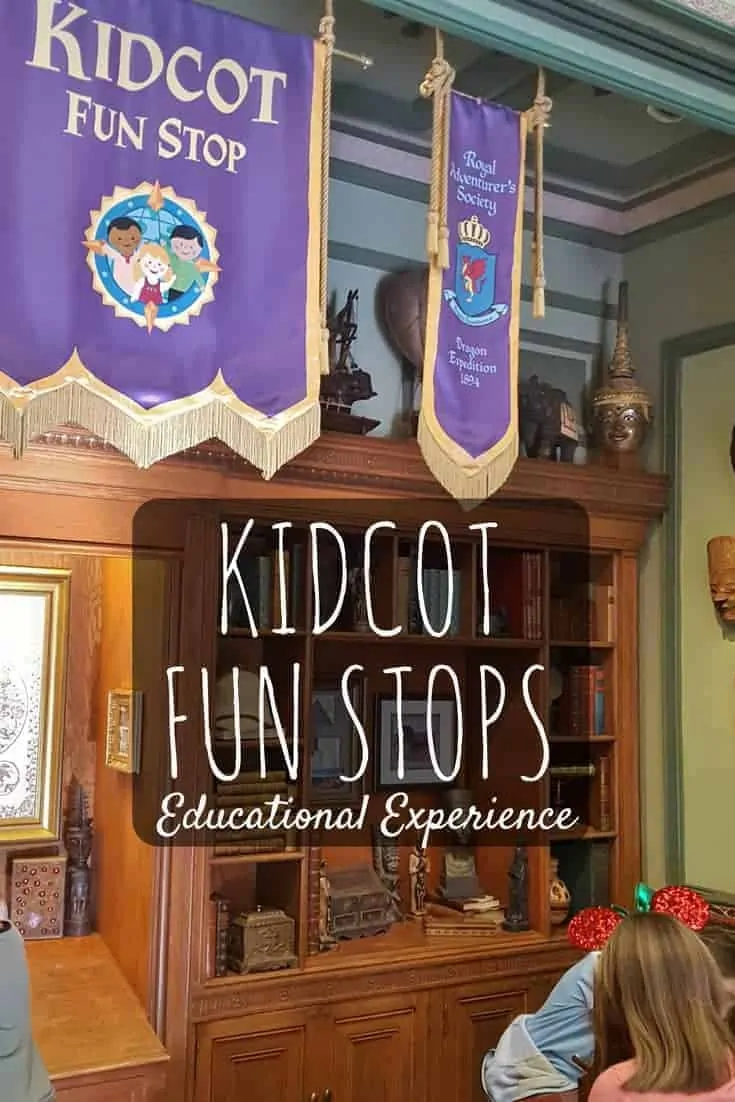 Getting Started with Kidcot Fun Stops
When you start off in the World Showcase, look for the Kidcot Epcot Fun Stop signs (there is one in each country). When you initially go there, your child can get a Ziploc Suitcase kit to start their journey.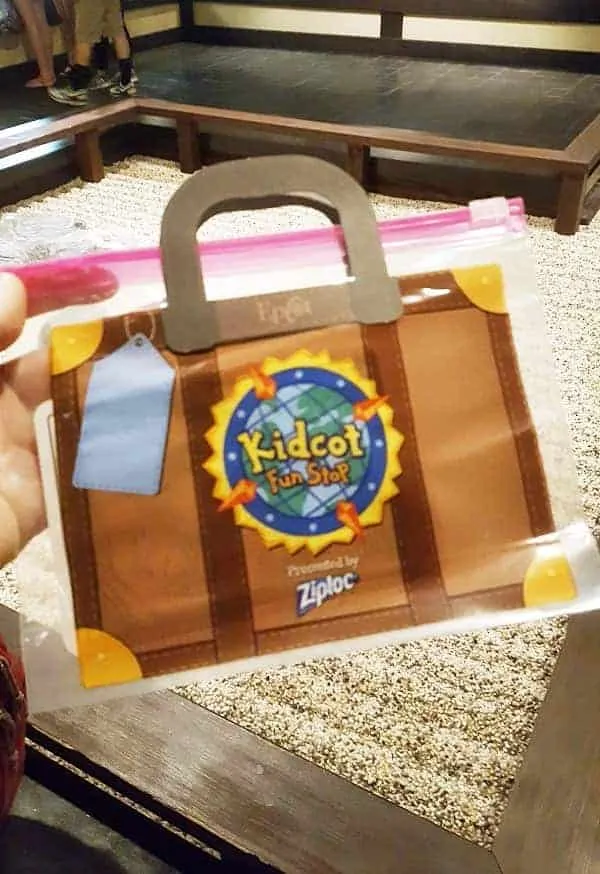 As they progress through each country in the World Showcase, they will get a new card that has a fun fact, sticker and a card featuring their favorite Disney characters for them to color.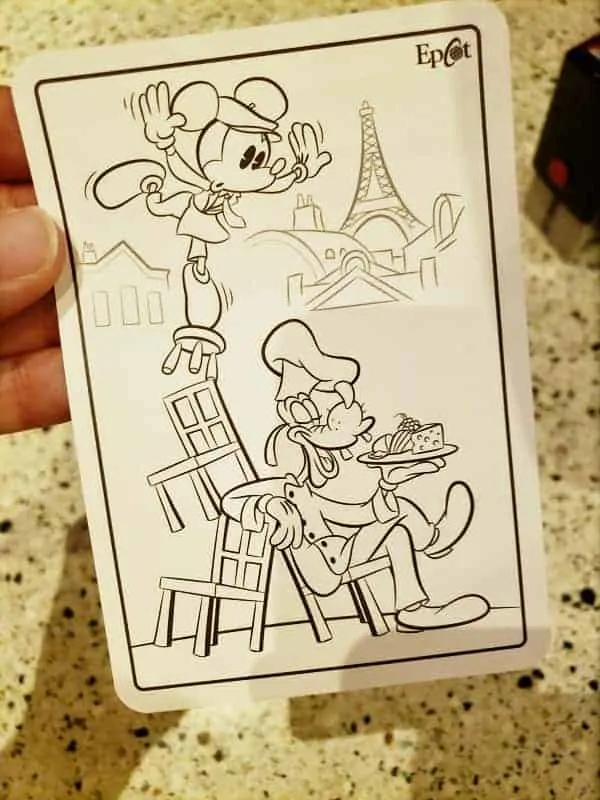 The Epcot Kidcot Fun Stop is an educational experience makes it fun for kids to learn about other cultures.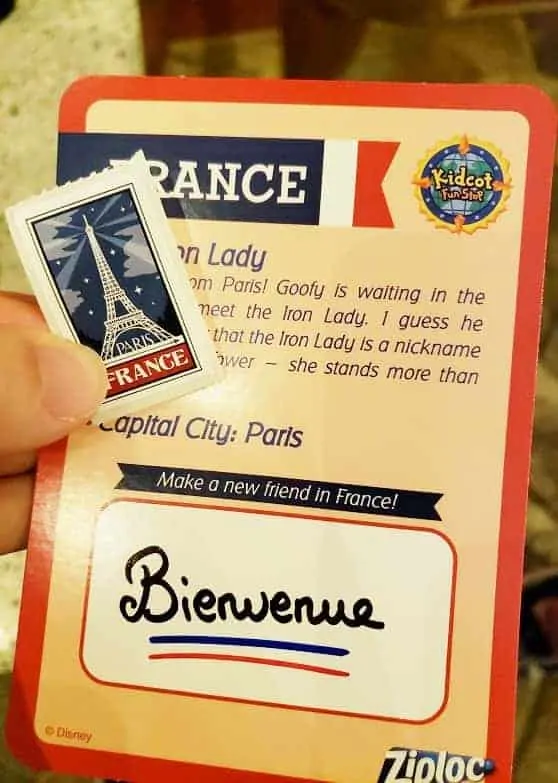 When they get their card from each country, it will have a fun fact about that particular place along with a sticker of that country's symbol.
Usually, you can find that particular symbol in that section of the park.
Most of the cast members working in the Kidcot Fun Stop areas of the World Showcase are actually from that particular country and will gladly answer questions about their culture.
If you ask, cast members will also write your child's name and/or how to say "hello" in their native language (Arabic, Japanese, Chinese, etc.) on the card.
As you venture from one country to the next, you can keep all your cards in the Ziploc suitcase so they all stay in one place.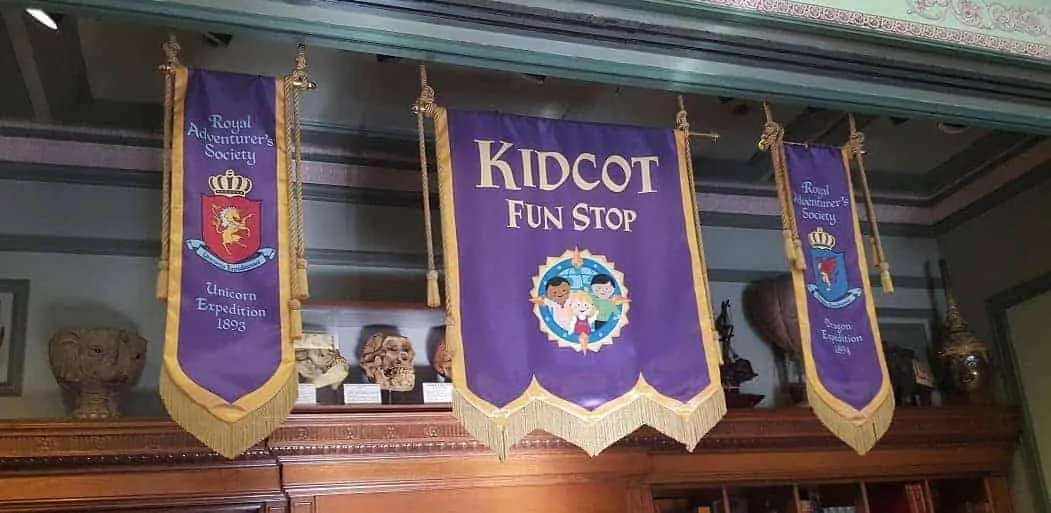 Kidcot Epcot Fun Stop Locations
Mexico Pavilion (near Animales Fantasticos)
Norway Pavilion (at The Puffin's Roost)
China Pavilion (near the exit of Reflections of China)
Germany Pavilion (at Volkunst)
Italy Pavilion (outside, near La Bottega Italiana)
American Adventure Pavilion (outside, near Heritage Manor Gifts)
Japan Pavilion (in the Bijutsu-kan Gallery)
Morocco Pavilion (at the Marketplace in the Medina)
France Pavilion (at Souvenirs de France)
United Kingdom Pavilion (at The Toy Soldier)
Canada Pavilion (at the exit of O Canada!)
We found this Epcot activity a great way to engage kids in learning about other countries and their cultures.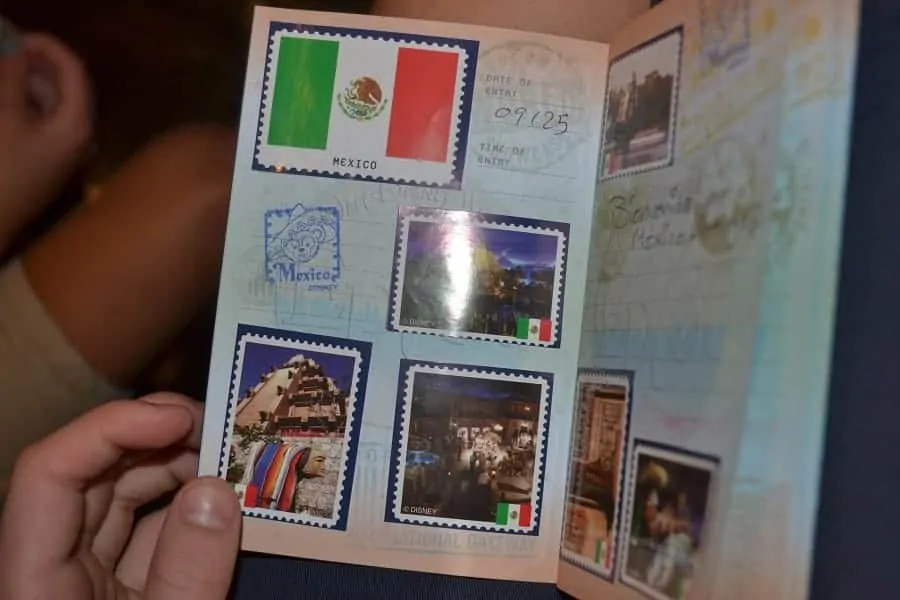 If you have older children who have outgrown coloring, but still like to learn, consider getting them a World Showcase Passport.
While it isn't free, it is an inexpensive way to keep them engaged while you go through the World Showcase countries.
Have you had a chance to take advantage of the free Kidcot Epcot learning activities?