One of the most popular things to do in Galaxy's Edge is to create your own unique droid at the Droid Depot in Disney World. These droids use Bluetooth technology to communicate with other astromech droid units as well as other elements and objects throughout Galaxy's Edge. It gives you a whole new way to experience this part of Hollywood Studios.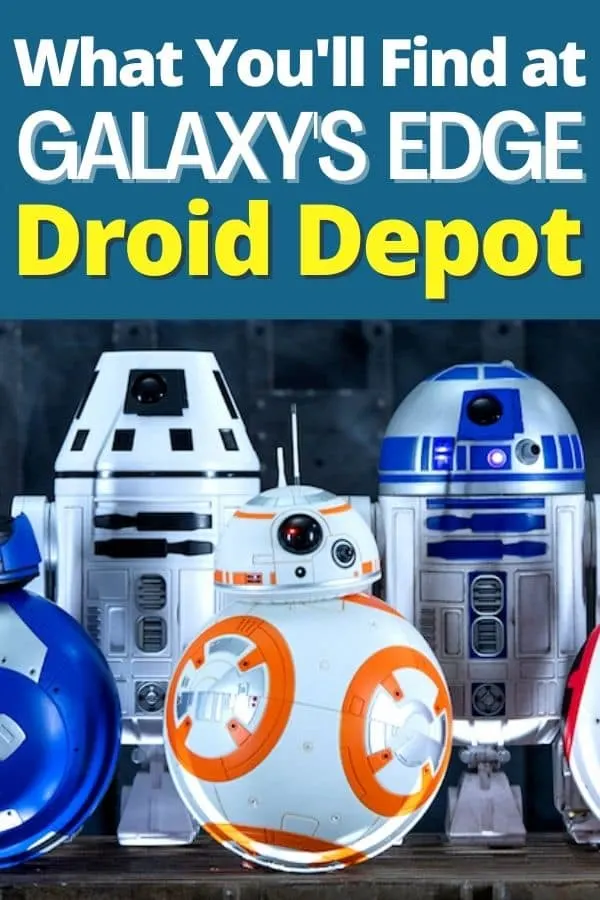 Building Your Droid at Droid Depot (Disney World Galaxy's Edge)
Droid Depot is a droid building workshop filled with with droid parts, chips, manuals and other tech items that you can use to build your own unique sidekick.
When you arrive, you will first register your choice of the BB-series unit or R-series unit. You will be given a basket and blueprint for the parts you will need to build your droid.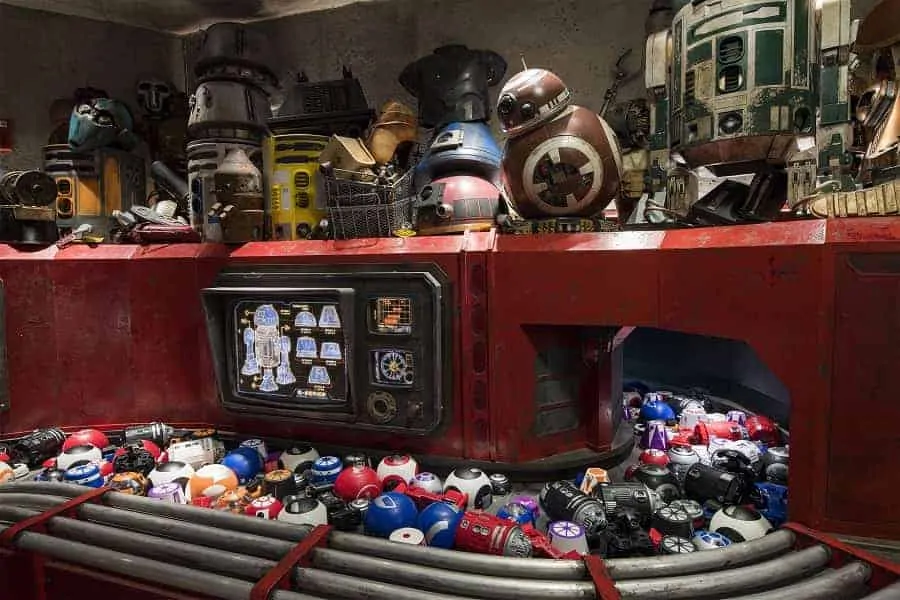 Parts Station
In this section, you will get to choose from a colorful variety of components to customize your droid. Each part will come by on a conveyor belt. You will use your blue print as a guide so you know what types of parts you need to look for.
BB-Series
Dome
Dome Connection Plate
Body Sphere
Motivator
R-Series
Dome
Body
Center Leg
Set of Side-Legs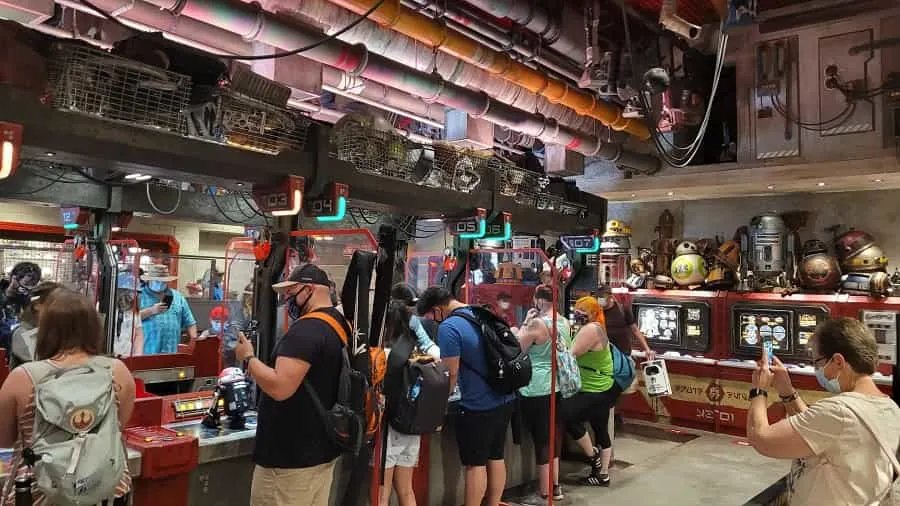 Build Station
Once your have all the parts, you will then need to build your droid. You will find "placemat" instructions & monitor displays that will guide you in assembling your droid.
Once you've completely built your droid, it will be paired with a remote control and activated so you can watch it come to life!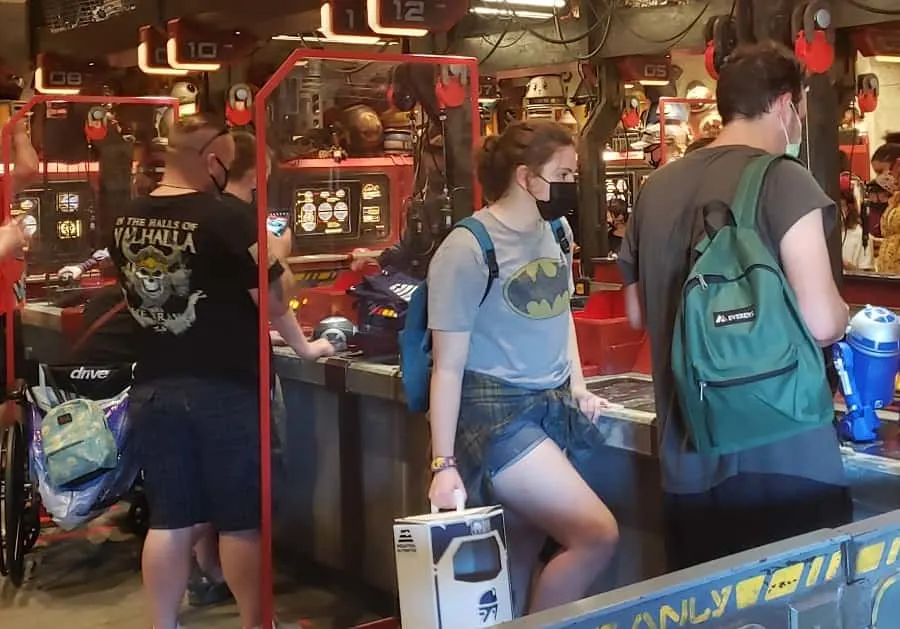 How much does Droid Depot Cost?
Each unit is $99.99 (plus tax). This includes the carrying box & instructions.
You can purcase specialty pieces like personality chips for an additional charge
Once your astromech is complete, you can also purchase additional accessories for more customization options.
Can I Bring Someone With Me to Build my Droid?
The experience area is limited to the builder and one additional person. Only the builder is allowed to build a droid; the guest is simply there to watch.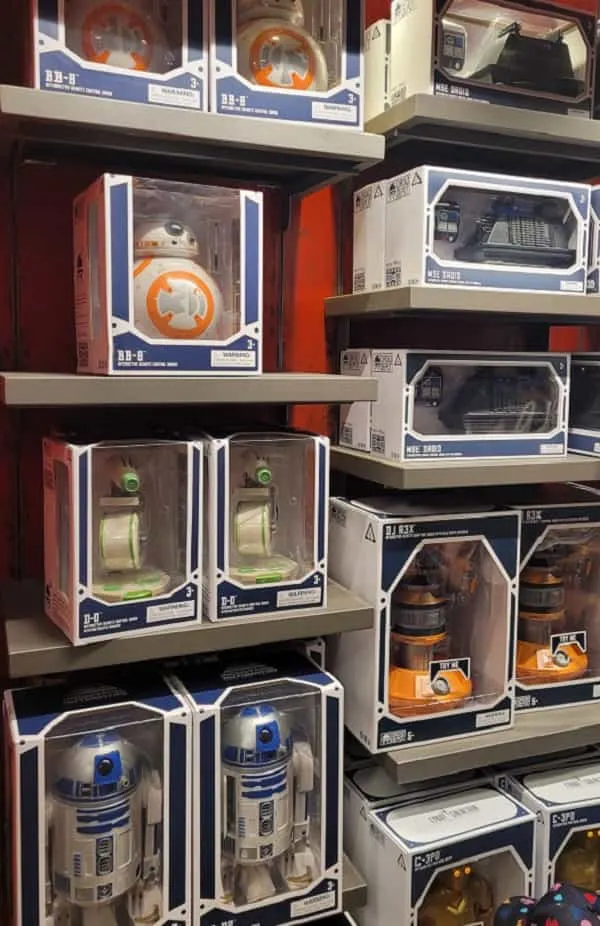 Shopping at Droid Depot
If you don't have time or want to take the time to build your own droid at Disney World, you can still visit and do some shopping. Here is a few of the things you will find:
Premium Droid Action Figures
Color Changing Droids Figure Packs and Play Set
Droid Light-Up R2-D2 or BB-8 Headbands
Droid Depot Work Shirts and Apparel
Have you created a Droid at Droid Depot in Disney World? Did you enjoy the experience?