(We may earn a commission via affiliate links in this post. Read our full disclosure policy.)
If you are a fan of Star Wars, the Disney World park you want to be sure to visit is Hollywood Studios. This is where you will find Galaxy's Edge and a ton of other Star Wars activities.
In fact, there are so many Star Wars experiences that you could spend a better part of your day at Hollywood Studios just doing things related to the film series.
Star Wars Activities at Hollywood Studios
Galaxy's Edge
This should be your first stop at Hollywood Studios if you are a Star Wars fan!
When it comes to rides, there are two in this area of Hollywood Studios: Millennium Falcon: Smugglers Run and Star Wars: Rise of the Resistance.
While there are only two rides, there are a ton of other things to do & see while you are in Galaxy's Edge.
You will find many different shopping experiences, each giving you a chance to walk home with everything from your own personal droid to a Kowakian Monkey Lizard.
There are new places to eat and new food choice including blue milk!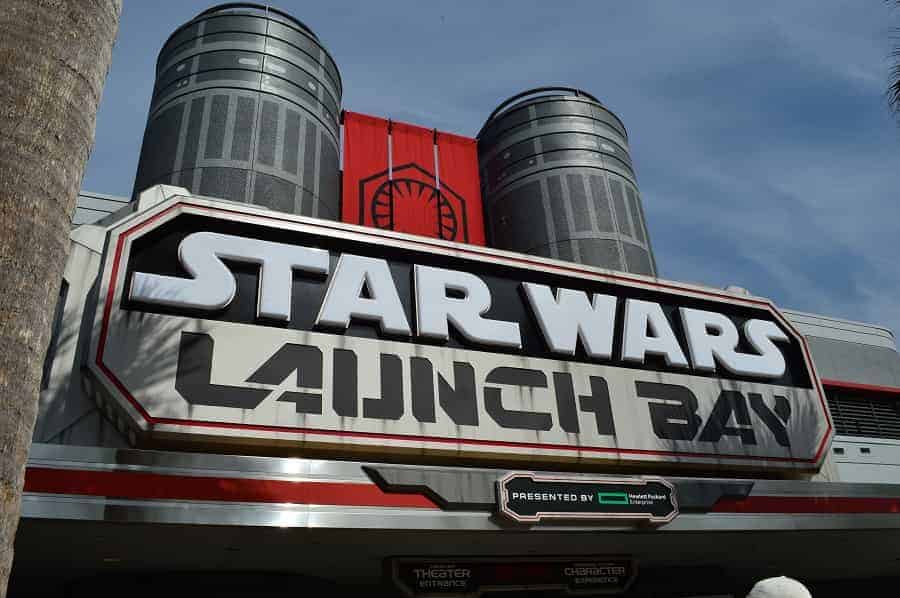 Star Wars Launch Bay
Star Wars Launch Bay is one place you don't want to miss if you are a Star Wars fan going to Hollywood Studios.
While not part of Galaxy's Edge, it is a great spot to find everything from movie memorabilia to characters!
Launch Bay Theater – Watch a short video about the making of the Star Wars saga in film.
Character Meet & Greets – Visit with Darth Vader, Chewbacca & BB8. While in the area, you will also be able to see replicas of Star Wars props.
The Cantina – This is a small area where you might spot a Jawa (if you are lucky!). Even if they aren't around, you will get to have a great place to take some photos with some really cool back drops like a holochess game table.
Launch Bay Cargo – This Star Wars store is what dreams are made of. You will find authentic movie props, costumes and some pretty neat Star Wars souvenirs.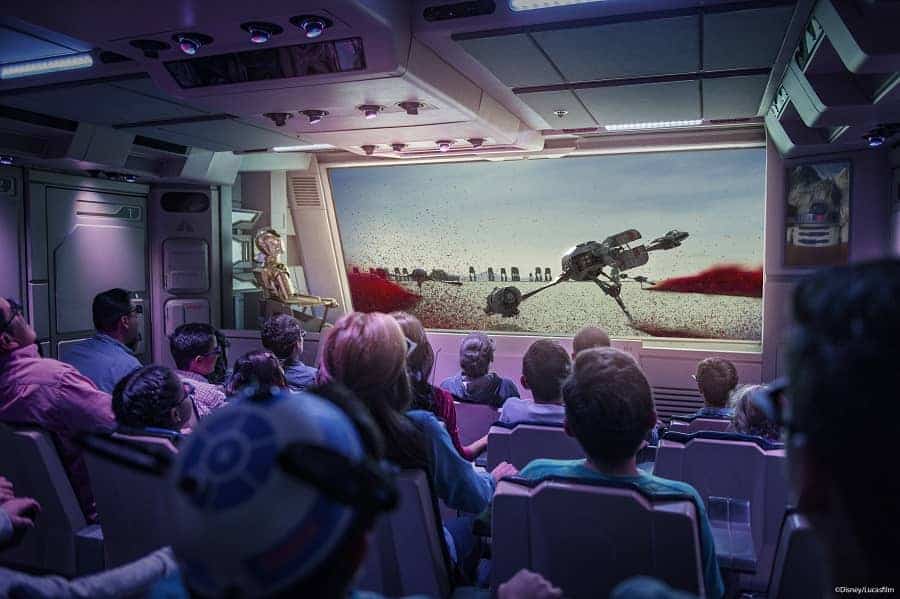 Star Tours
On this simulator ride, guests take flight aboard a Starspeeder 1000 and race to far away places like Jakku, Coruscant, Naboo or even Crait!
Each time you ride Star Tours, you could end up in a new location!
During your voyage, you will interact with many of the otherworldly characters and you never know who you might run into!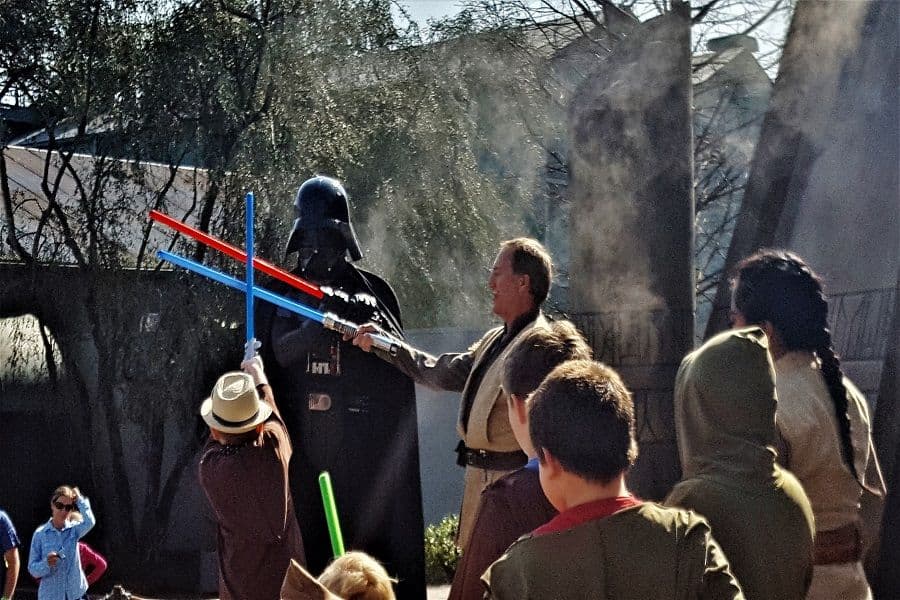 Jedi Training: Trials of the Temple
Right next to Star Tours is a place for young Star Wars fans to do some Jedi Training.
Youngsters will get training on how to use the force and light sabers.
A few lucky trainees might even get to take on Darth Vader himself!
This training is limited to ages 4-12 and is first come, first serve. You can register your child at the Indiana Jones Adventure Outpost as soon as the park opens.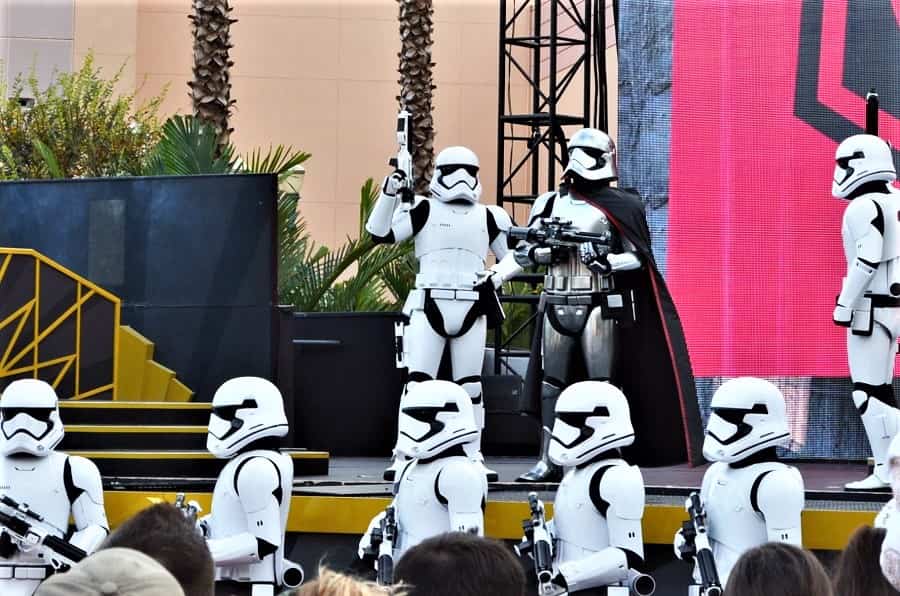 Star Wars: A Galaxy Far, Far Away
This stage show experience brings to life some of the most memorable moments from Star Wars films.
There are special effects and of course, plenty of Star Wars characters!
Star Wars: A Galactic Spectacular
Hollywood Studios has a few different night shows, but if you are a Star Wars fan, you don't want to miss this one! You will see movie footage, hear popular musical scores from the movies, plus a wonderful light show!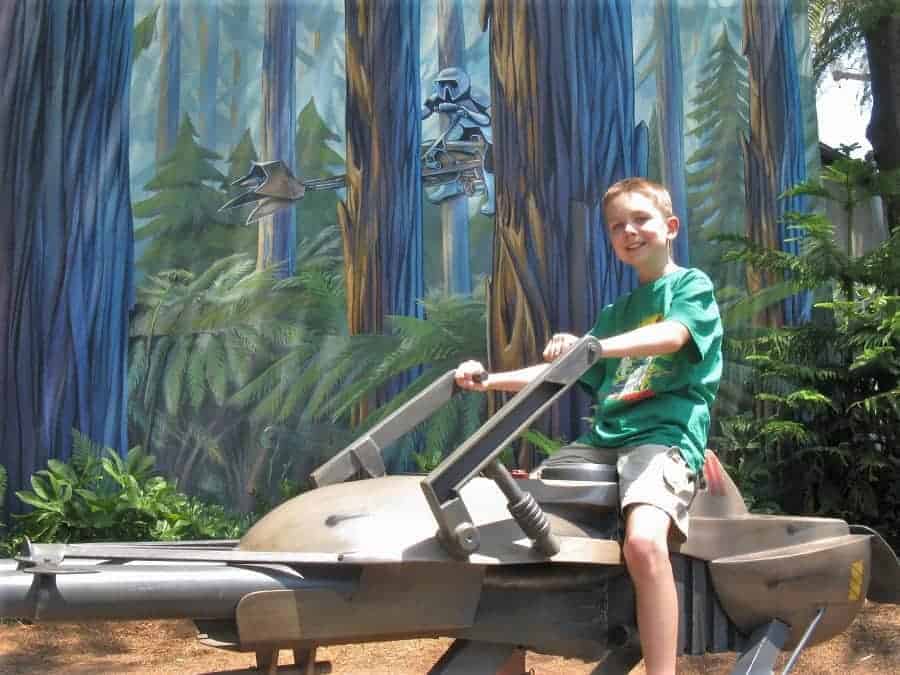 Star Wars Picture Opportunities
Hop on a replica speeder bike and pretend like you are darting between the giant trees on Endor.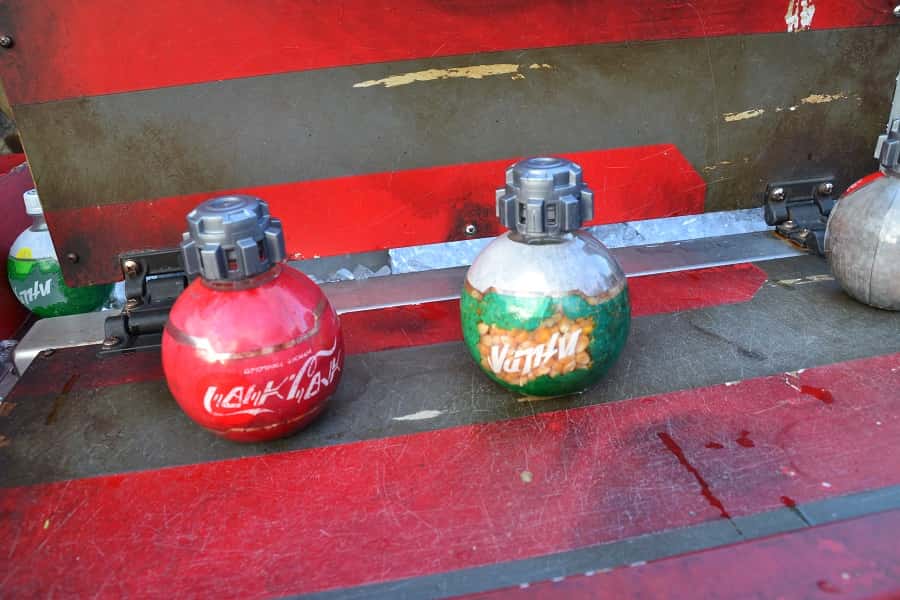 Star Wars Treats
Want a Star Wars themed treat? Head over to Backlot Express where you can get a Darth Vader Chocolate Cupcake or hit Galaxy's Edge where you can grab a Coke in a souvenir container.
If you are a Star Wars fan, you definitely want to make sure you visit Hollywood Studios and make sure that you get there early so that you can fit everything in!