Those who have never been to Disney World, may not understand justs how expansive it is or where the parks are in relation to each other. For that reason, we wanted to provide you a visual Disney World map so that you can see not only Disney World as a whole, but also each Disney World park.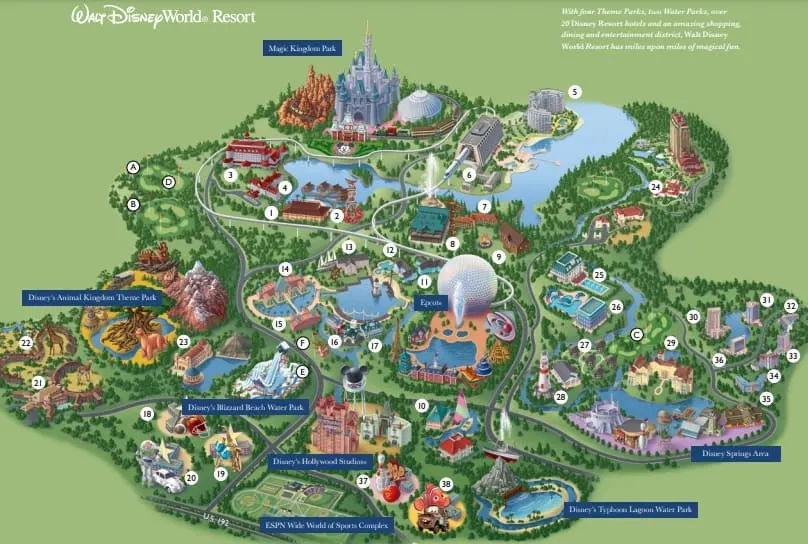 2023 Disney World Map
When it comes to the overall design on Disney World, you will see with the above Disney World map that everything is relatively close.
When you book a Disney Resort, you will find that the resorts are classified based on which park they are closest to. For example, those on the monorail are classified as Magic Kingdom resorts because they are nearest to that park.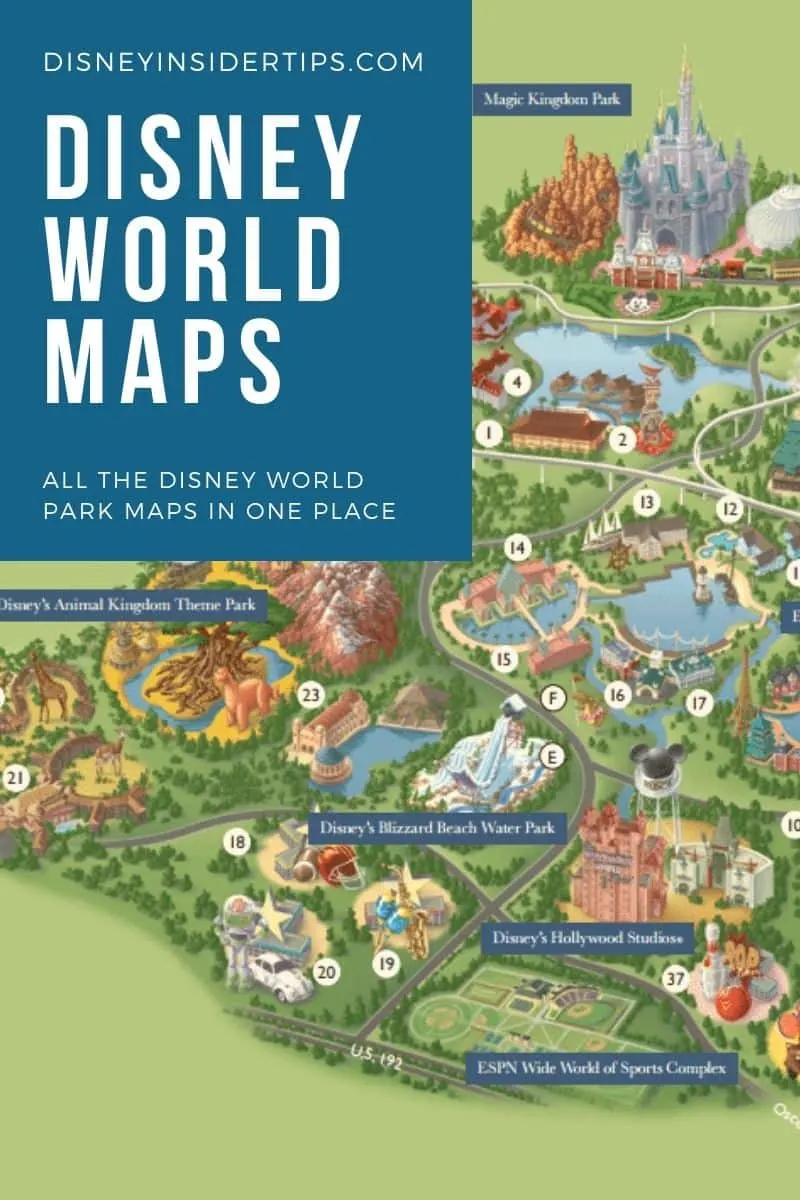 2023 Disney World Park Maps
Wondering what each different Disney park looks like? Want to plan your day at a park before you arrive? Then use these Disney Park Maps: