Disney Blizzard Beach water park is themed after a ski resort where a freak snowstorm hit. While it might look chilly, this Disney water park is warm all year!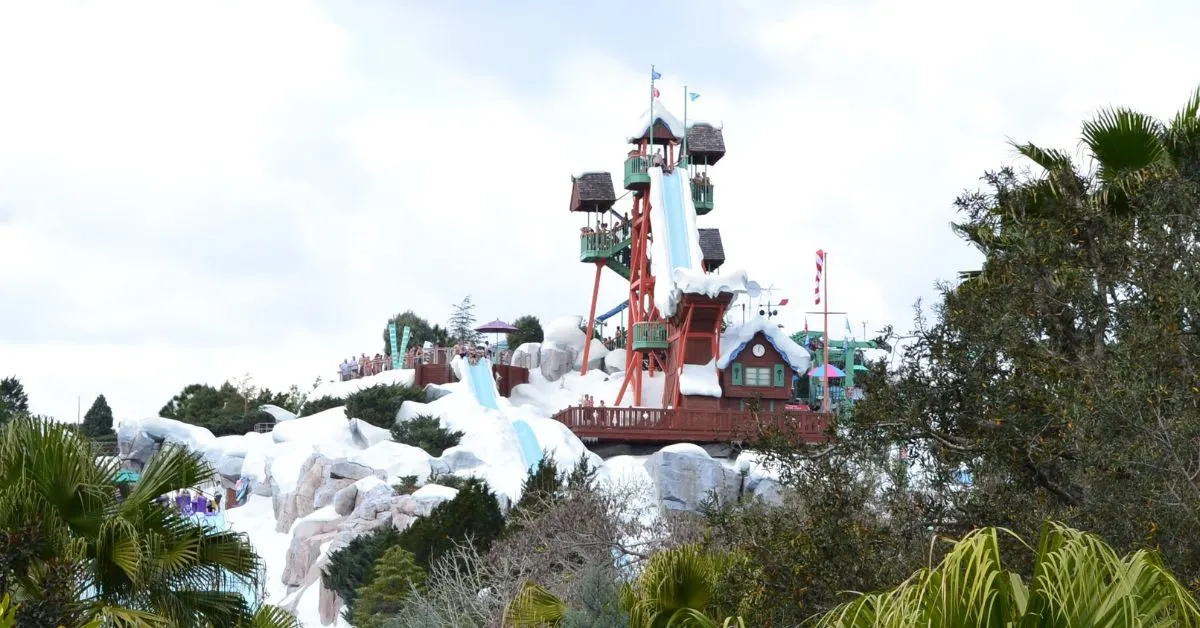 The focal point of Disney's Blizzard Beach is Summit Plummet which stands at 120 feet and sends you free-falling at speeds 60 miles per hour.
It is the second-tallest and fastest free-fall water slide in the world!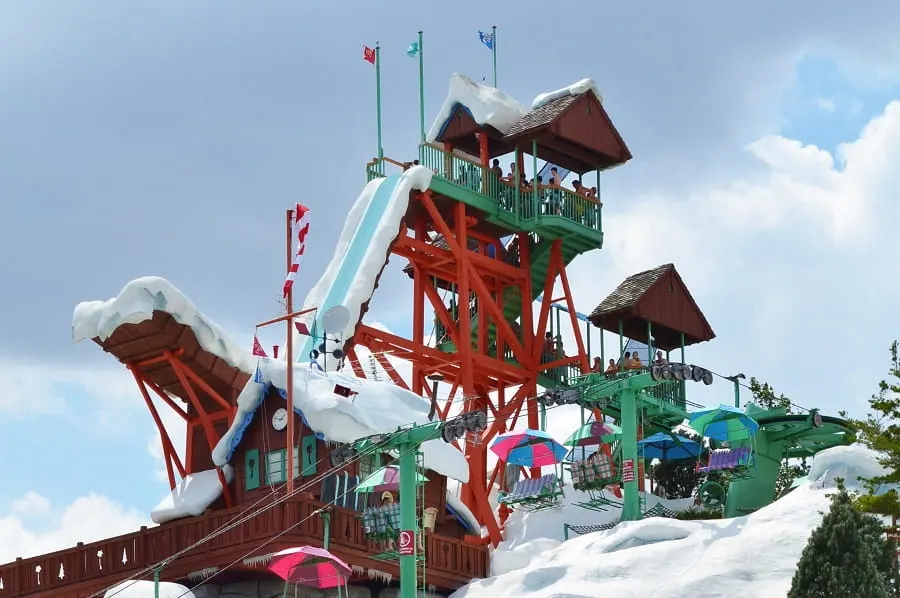 While you can walk all the way to the top, there is a second way to get to the ride.
Blizzard Beach has a chair lift that will take you to the upper area of the park.
Popular Rides at Disney Blizzard Beach
Summit Plummet
This 120 foot tall water slide drops you 12-stories. It is not for the faint of heart.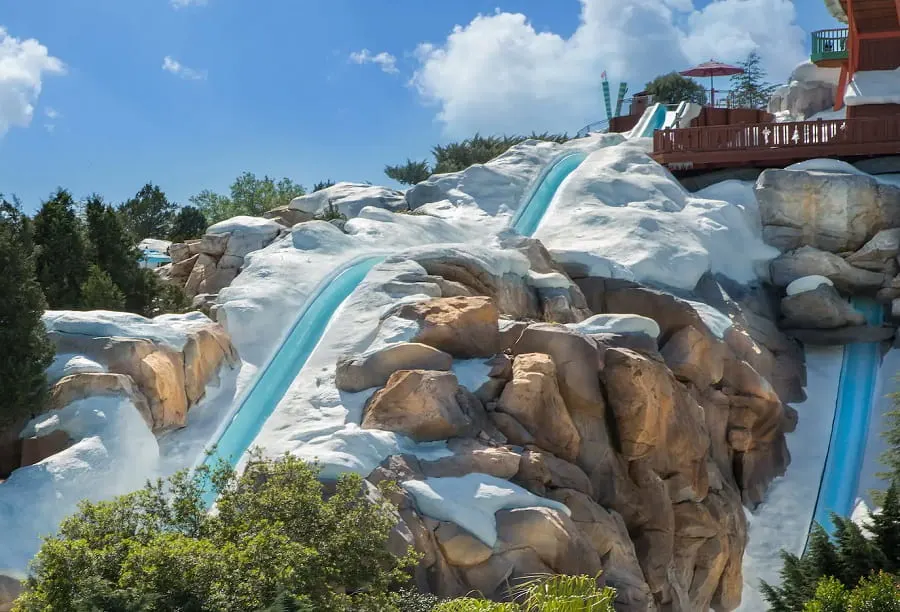 Slush Gusher
A pair of side-by-side body slides that send riders careening through a snowbank before plunging them into a pool below.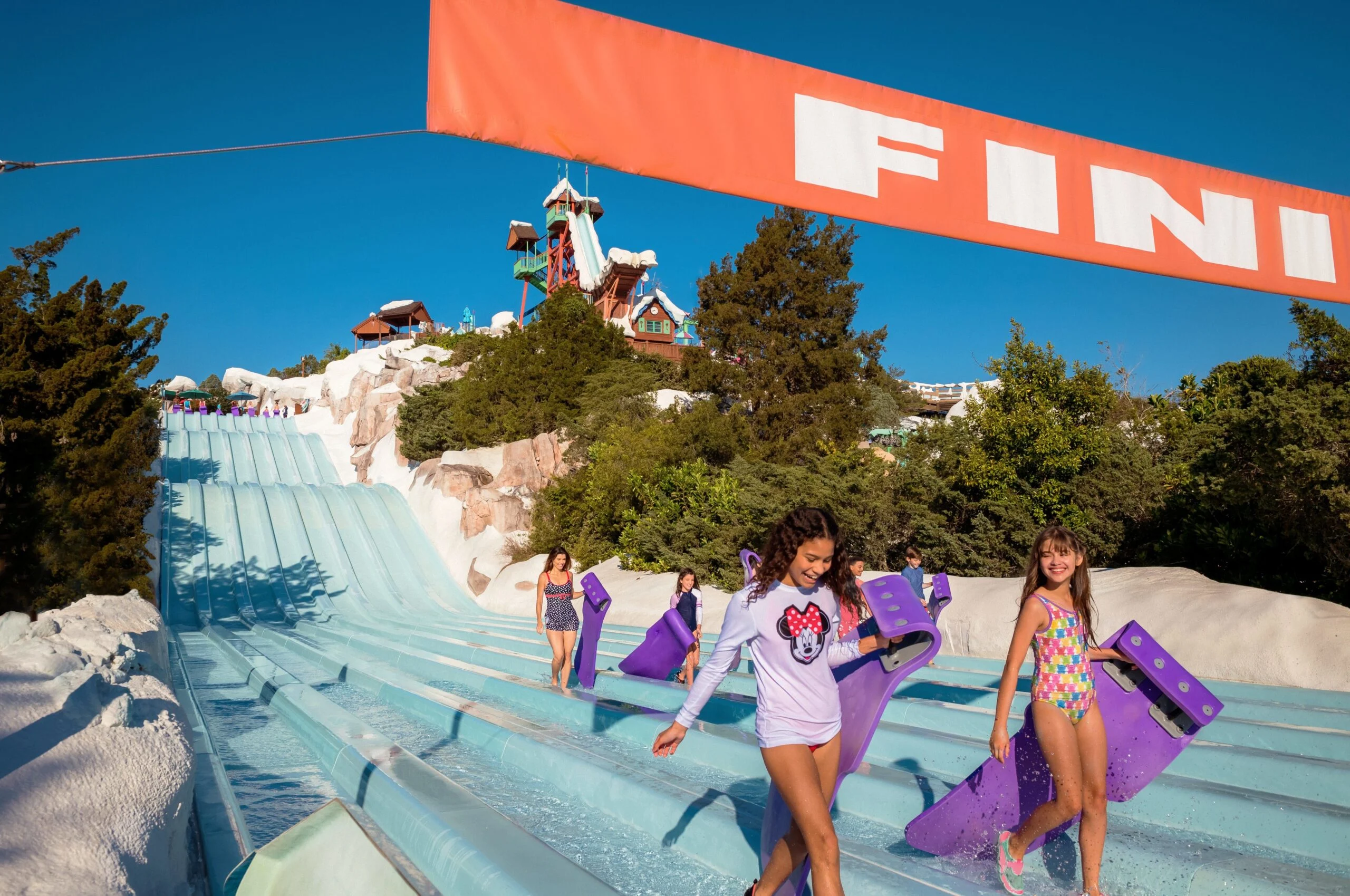 Toboggan Racers
A water slide where you can race your family on toboggan-style mats down a hilly slope in a timed competition.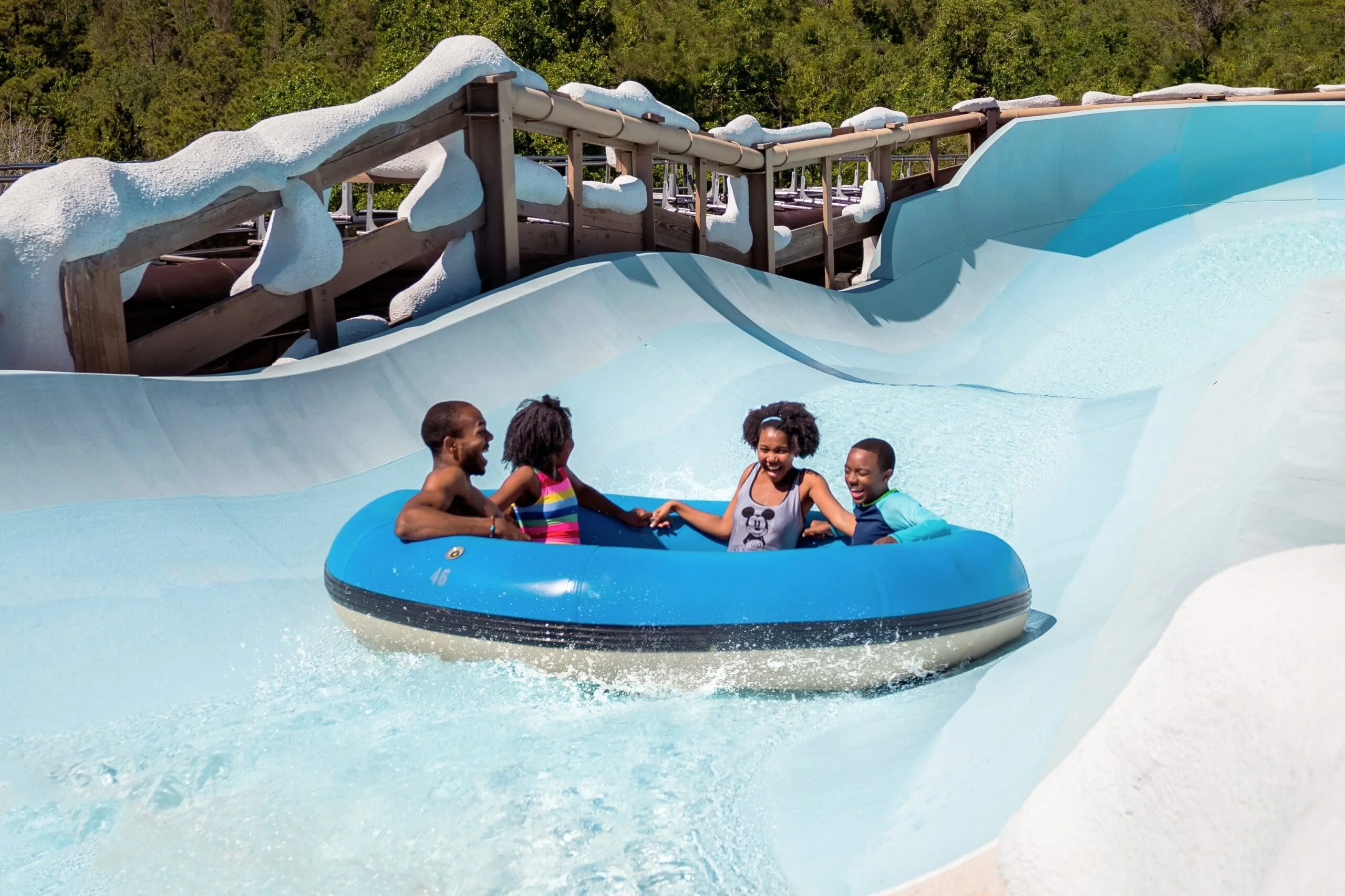 Teamboat Springs
A waterslide that the entire family can ride together! This round tube holds 6 people and is full of twists and turns.
Downhill Double Dipper
A set of twin slides that send riders hurtling through dark tunnels before dumping them into a pool below.
Runoff Rapids
3 rides that give you different experiences: outer slides that snake over & under and a center slide that is fully enclosed.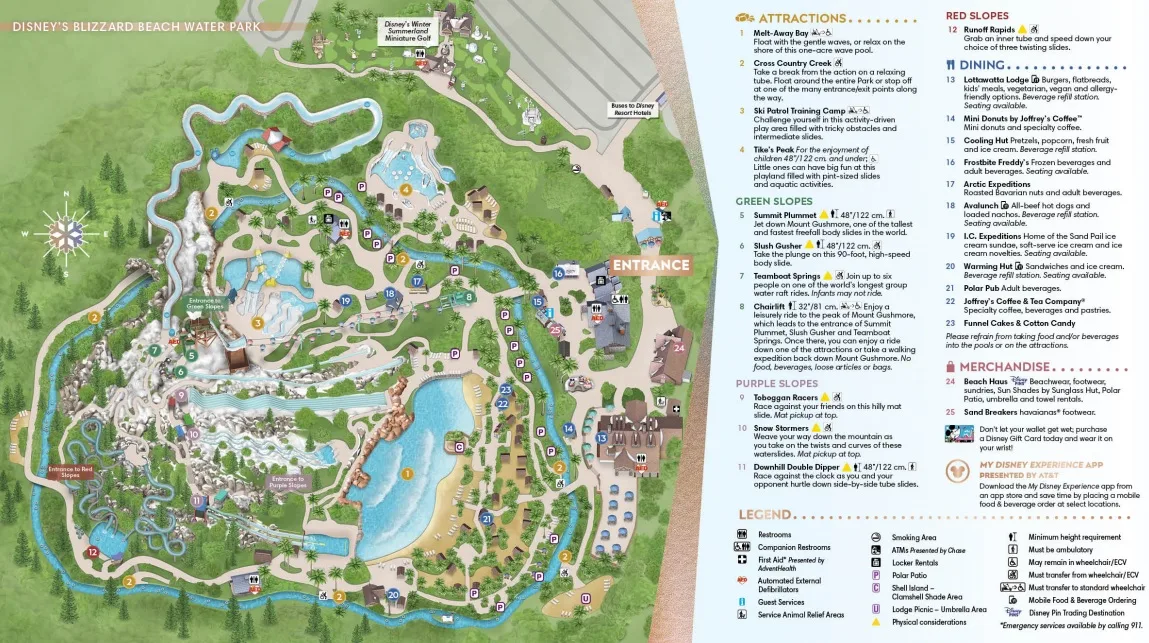 Other Fun Areas to Explore at Blizzard Beach
While there are slides throughout the water park, other areas should be explored.
Blizzard Beach also features a lazy river, kid's play areas, and a wave pool.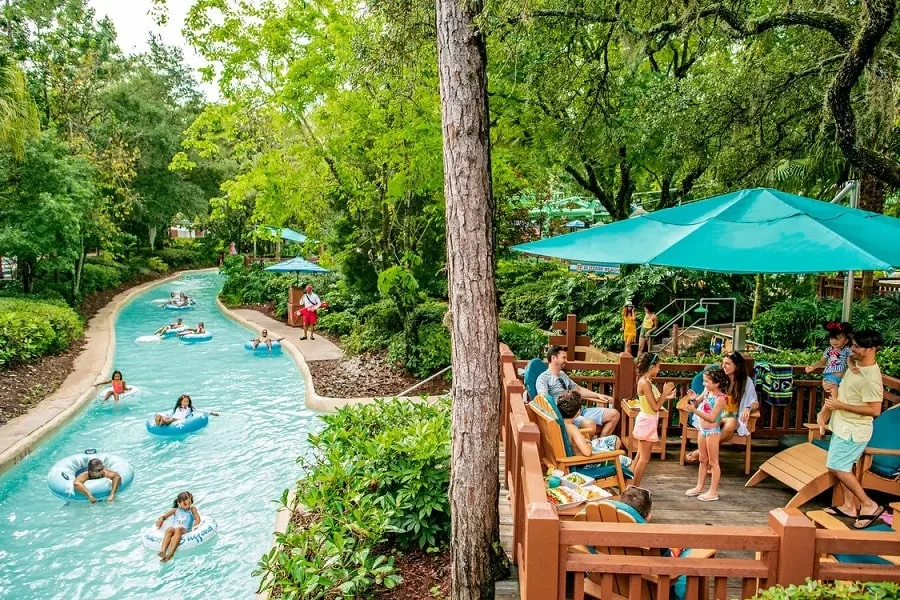 Cross Country Creek
One of the best ways to relax is to grab a float and spend an hour traveling around Blizzard Beach in their lazy river.
Cross Country Creek is also a great way to get from one part of the park to the other! There is no need to walk when you have a lazy river to carry you to your next destination.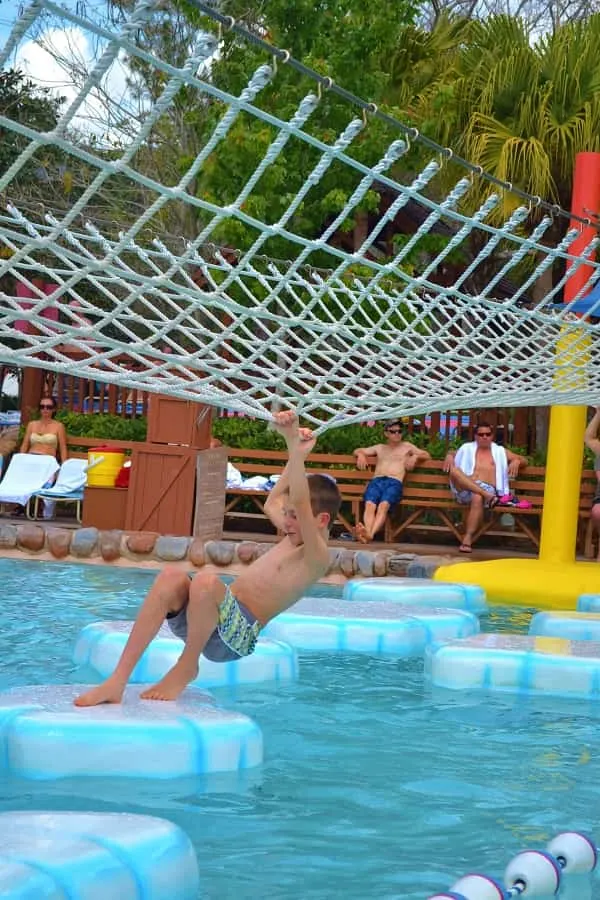 Ski Patrol Training Camp
This is a part of the park that kids & tweens are going to really enjoy. There are some smaller-scale body slides and an obstacle course pool.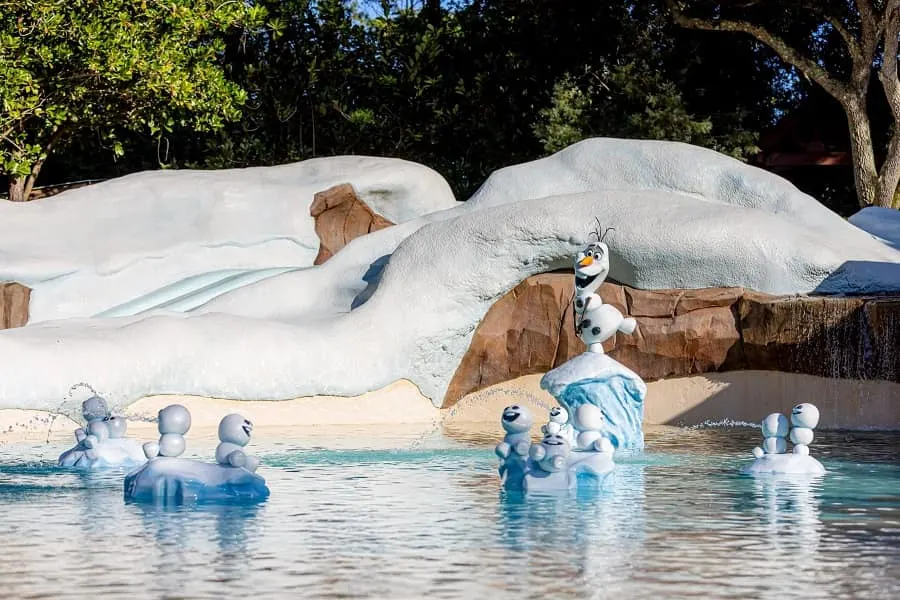 Tike's Peak
If you are traveling with the littles, they will enjoy wading pools and these activities that come with a touch of frozen fun:
Miniature snow-banked slides
Side-by-side downhill slides
A junior inner-tube ride
Snow chutes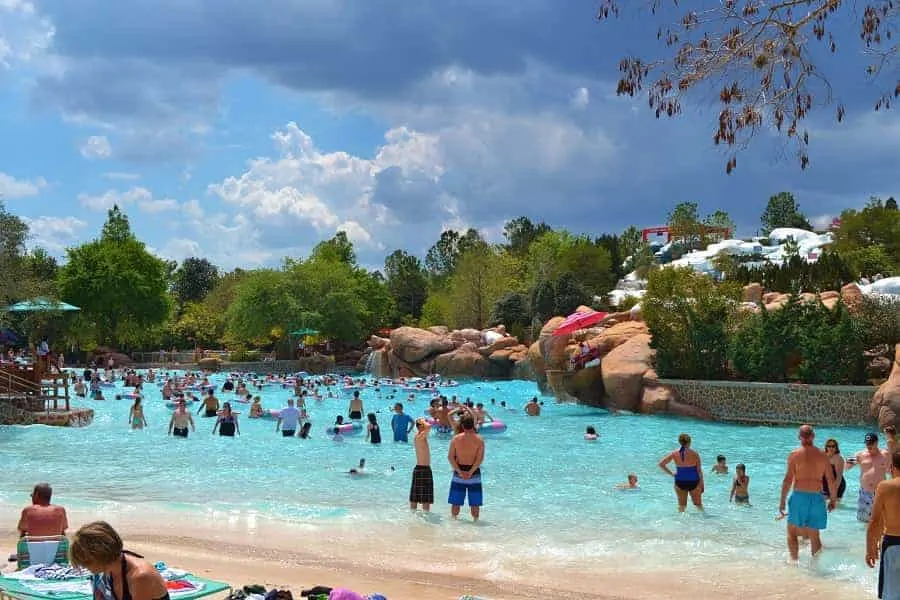 The park is also home to the Melt-Away Bay, a 1.2 million gallon pool with waves up to six feet high.
And don't be worried that the water won't be warm all year long, because they keep it heated to a comfortable 82 degrees!
The pool is surrounded by a white sand beach, with plenty of seating for sunbathing and relaxing.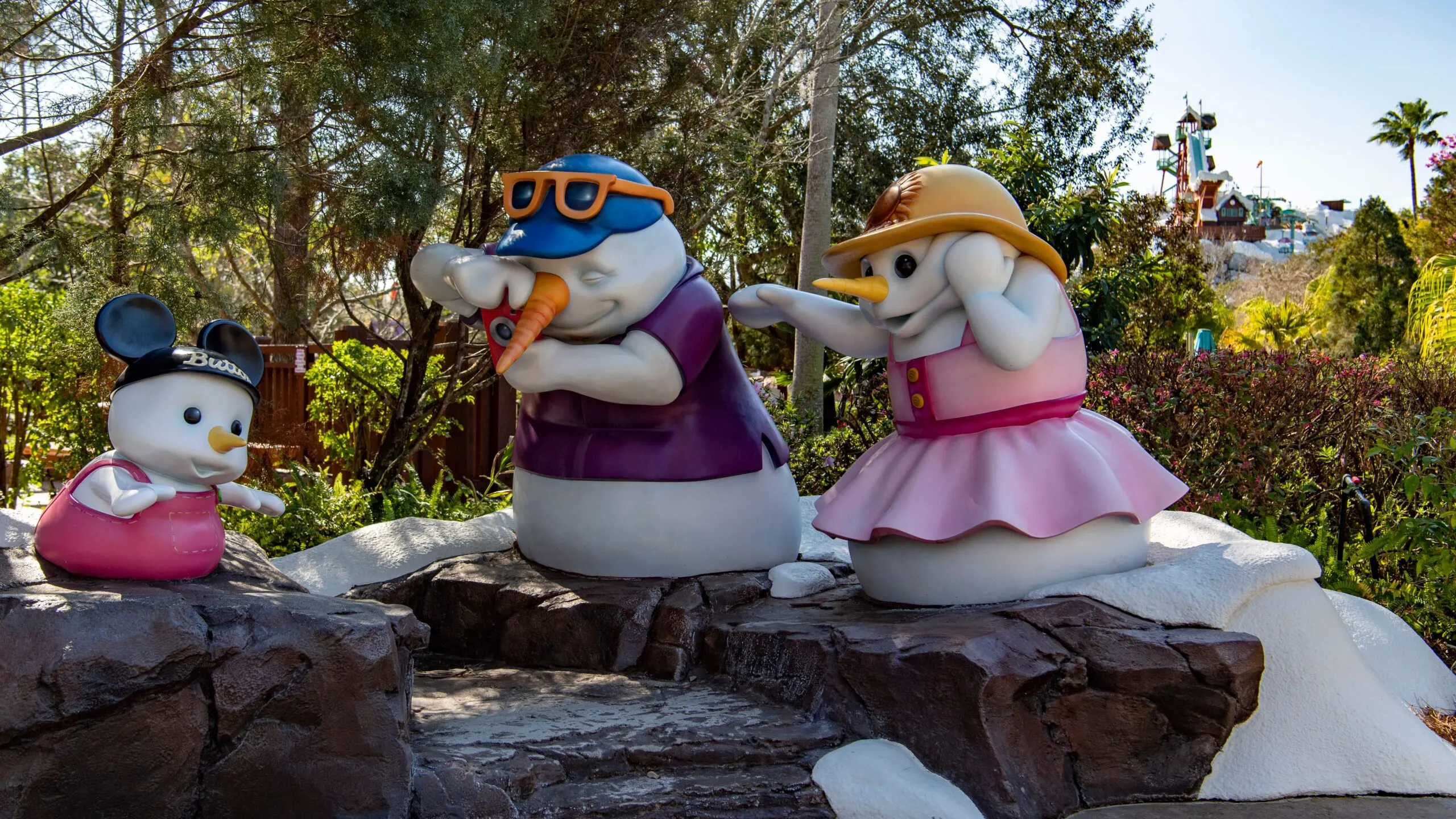 So whether you're looking for thrill rides or a place to relax, Blizzard Beach has something for everyone.