Disney Polynesian Resort is one of the first Disney World resorts built and is also one of the most popular due to it's location and amenities. This resort just underwent a major renovation and fans of Moana are going to love it.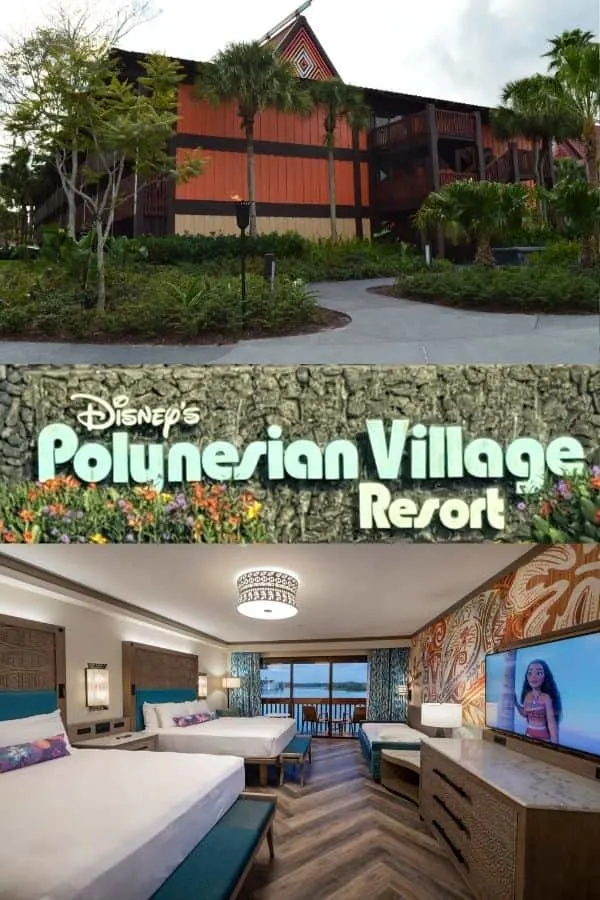 Disney Polynesian Resort
If you have never stayed at Polynesian Resort, it is one of the closest parks to Magic Kingdom. While it is on the monorail, it is also and easy walk to the tranportation center!
The Polynesian Village will make syou feel like you are in a tropical paradise and it begins as soon as you get to the entrance!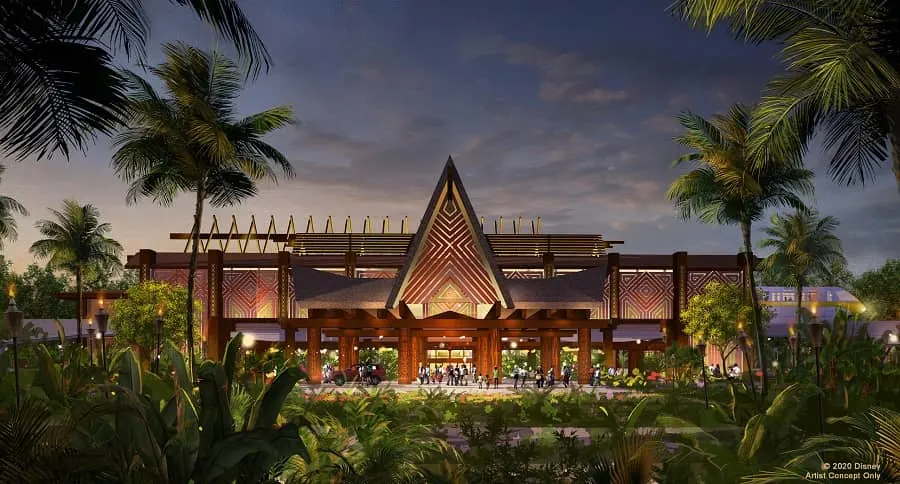 Great Ceremonial House
The Great Ceremonial House is getting a new look. Beginning in July, Guests are going to find an inviting entrance that has a new open tress, thatched roof.
The pops of color will continue upstairs where the monorail station has been given new wooden screens with continued tropical motif.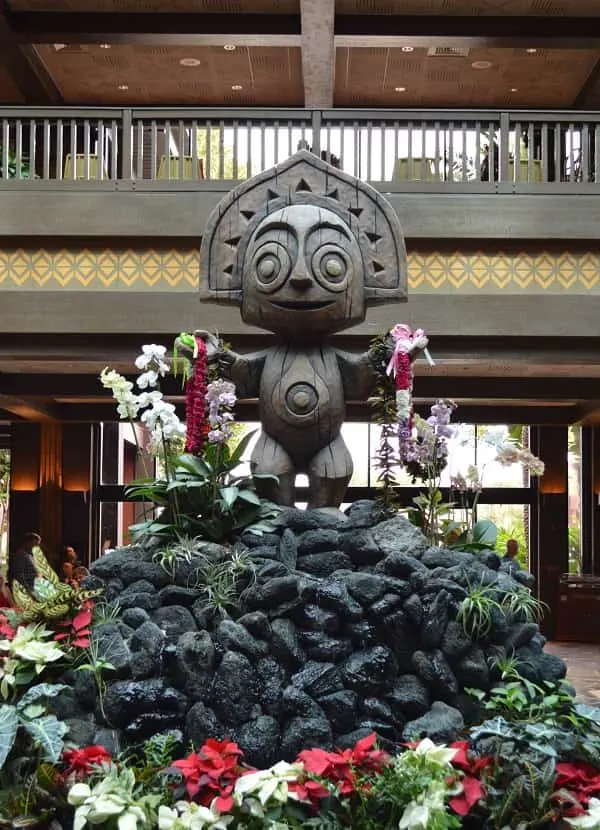 Inside the lobby, you will still find Maui downstairs and the same water feature you've always enjoyed.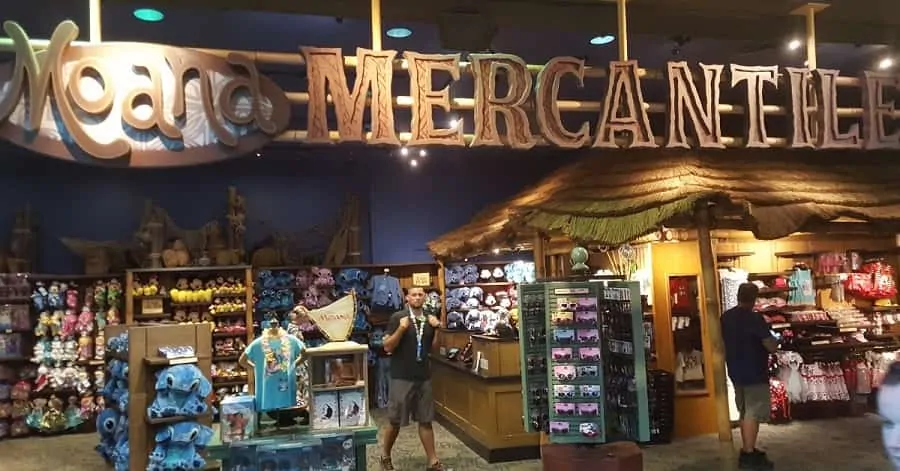 Upstairs, the Moana theme continues with the Moana Mercantile gift shop.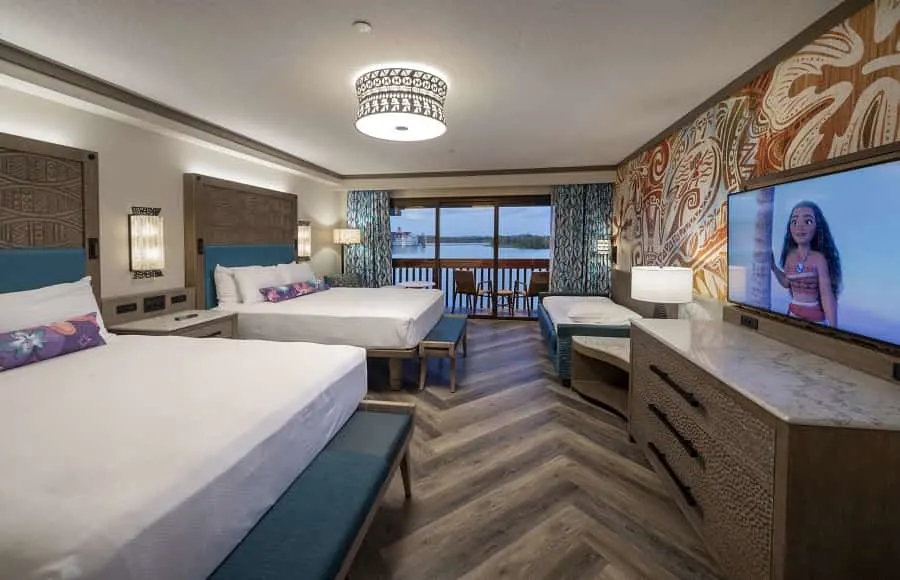 Disney Polynesian Resort Rooms
The Polynesian resort rooms will get a major overhaul that includes everything from the walls to the fixtures.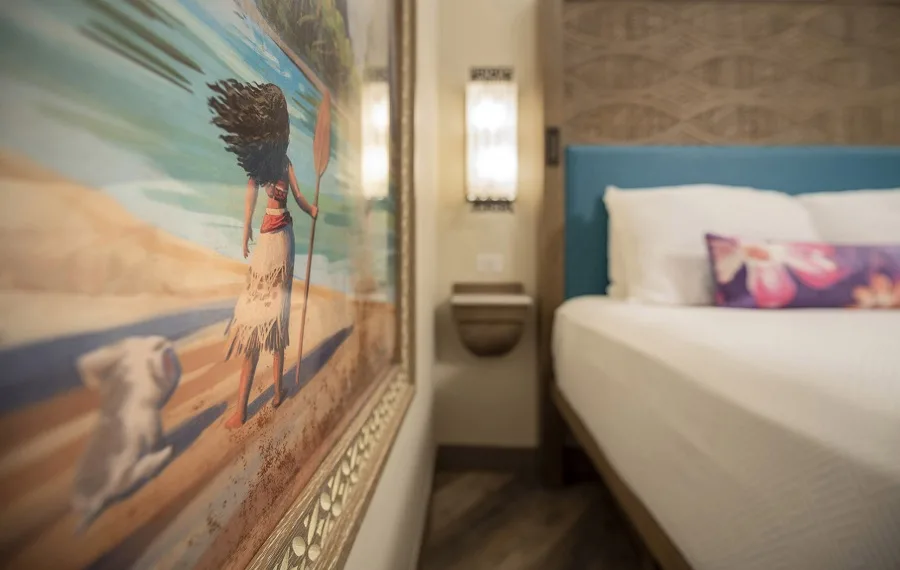 Every room has been given details, patterns and textures inspired from the animated movie "Moana."
You will also find several characters hidden and references to the story, including the heart of Te Fiti.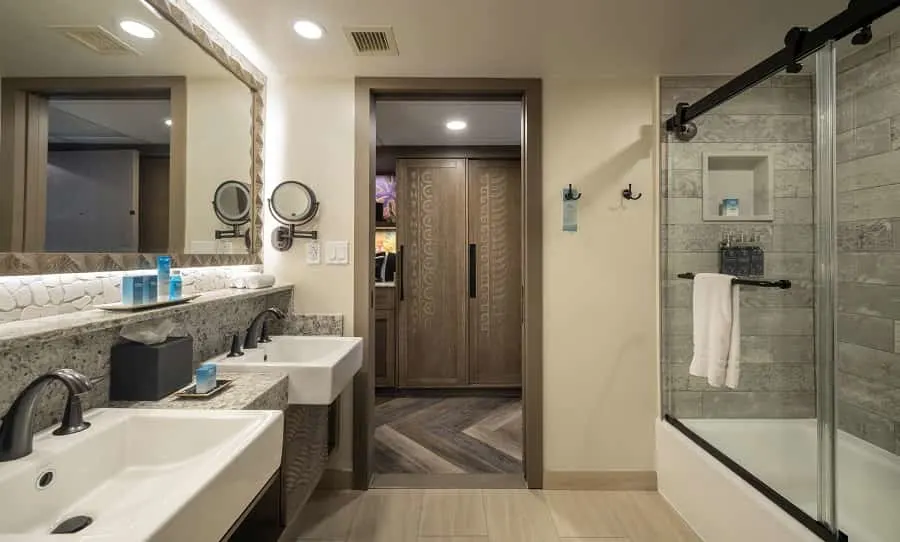 Even the Polynesian bathroom will make you feel like you are staying at a tropical beach.
Double sinks give you plenty of room to share space and the glass doored shower/tub combo create a much more open space.
Even the tile floor has been updated to look like sand!
Polyensian Resort Restaurants
Polynesian Resort has some of the best restaurants on resort property. And the fact that you can just go a few feet from the lobby to get a Dole Whip makes this place extremely special!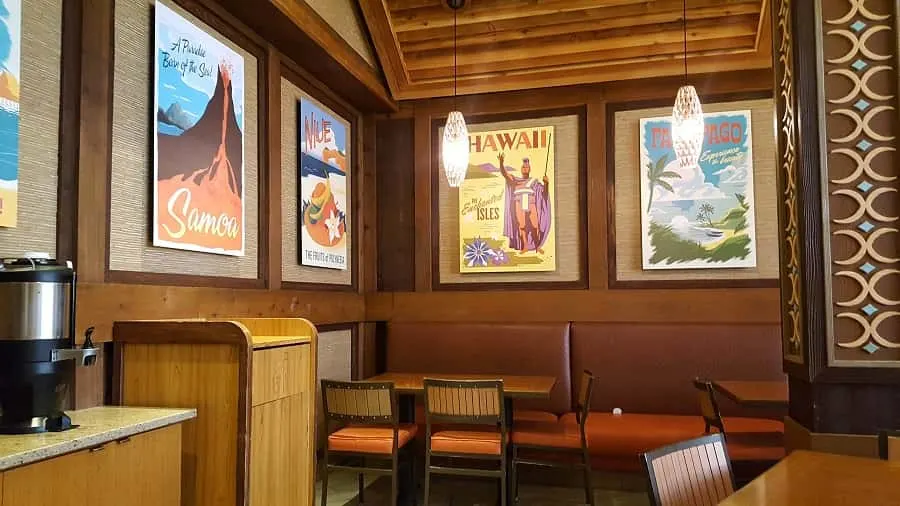 Captian Cooks
This is a counter service restaurant that serves breakfast, lunch and dinner.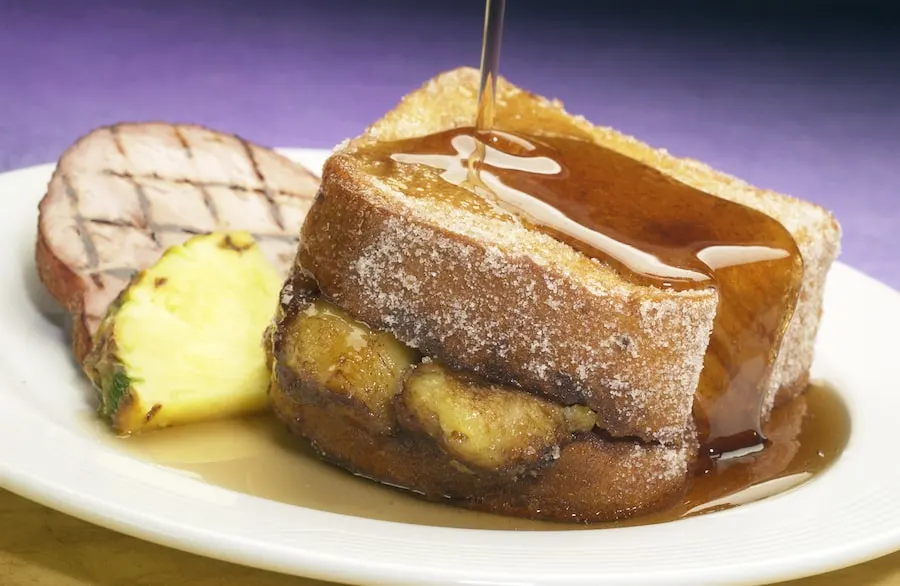 This restaurant is known for its great breakfast options which include the famous Tonga Toast.
Kona Cafe
One of my favorite table service restaurants in a Disney resort is Kona Cafe. This restaurant has great asian plates as well as Poke bowls.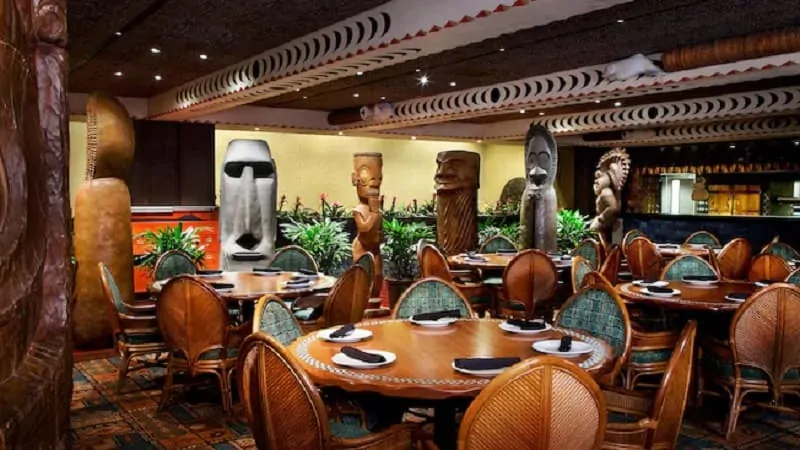 'Ohana
If you are planning a stay at Polynesian, you really should visit Ohana at least once. This family style restaurant is a character meal for breakfast and a Polynesian dinner at night.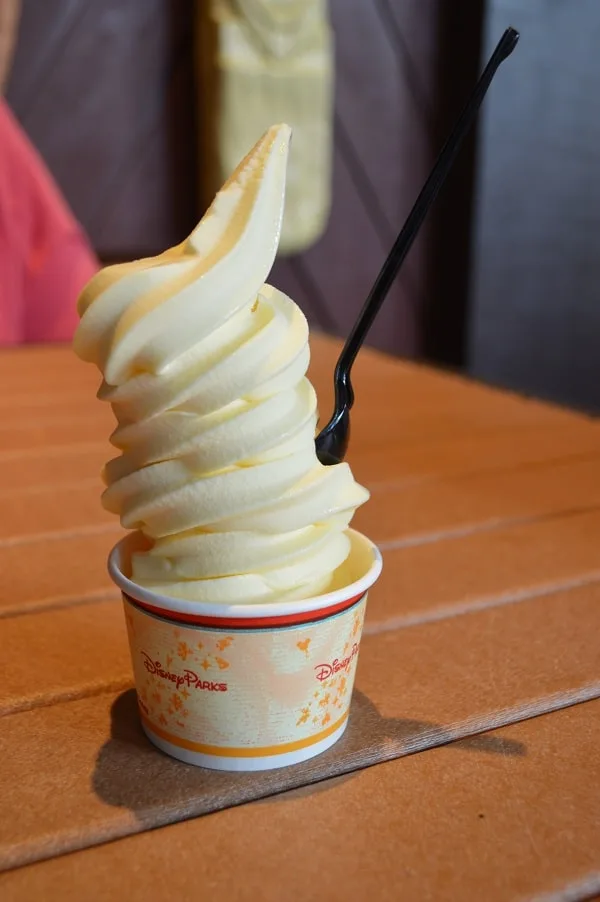 Pineapple Lanai
There are only a few places where you can get a Dole Whip in Disney World and Polynesian Resort is one of those places.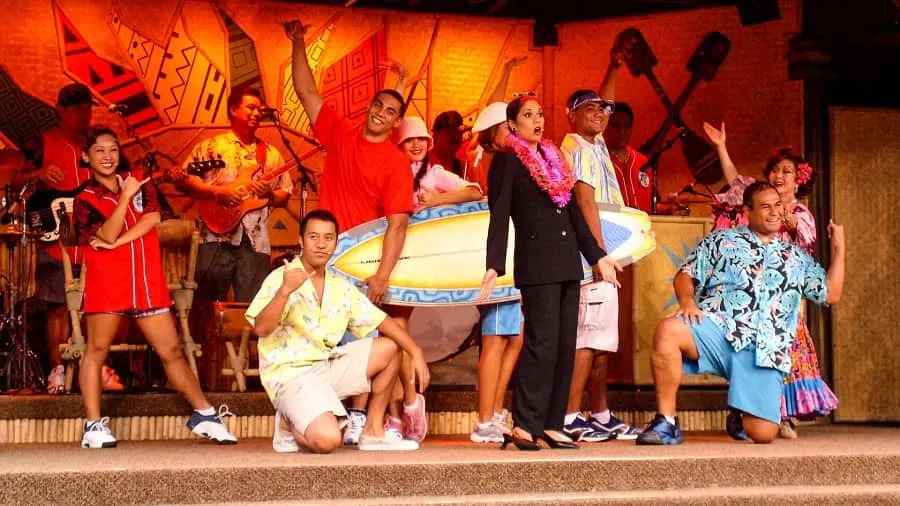 Spirt of Aloha Dinner Show
This dinner show is like no other at Disney World. Featuring authentic Polynesian dancers and meal, this dining experience will be the highlight of your stay at the Polynesian resort.
There are two shows nightly (Tuesday through Saturday) at 5:15 and 8 p.m.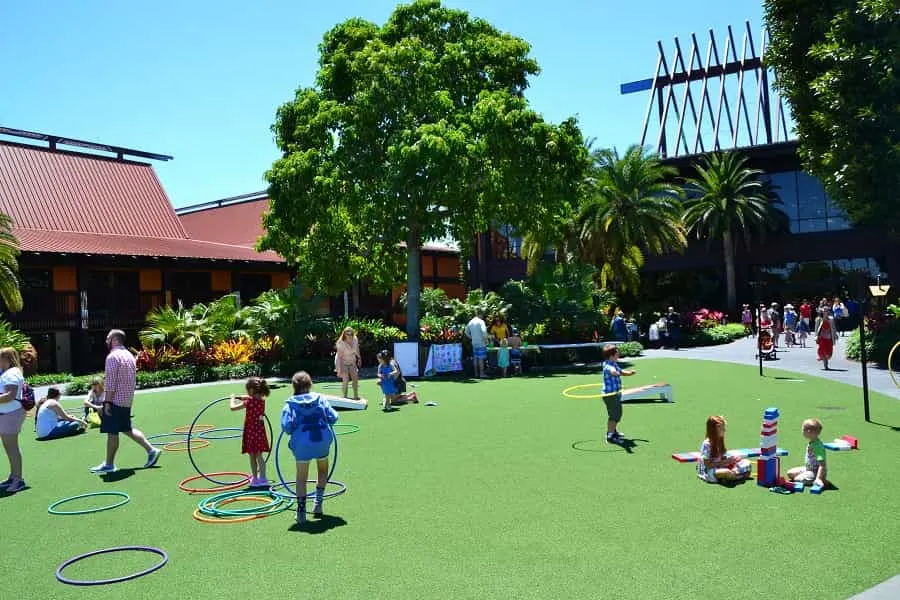 Recreation Activities at Polyensian
Polynesian is a wonderful place to stay with kids. You will find plenty of great activities to keep everyone busy.
There are plenty of outdoor games and activies to enjoy with younger kids.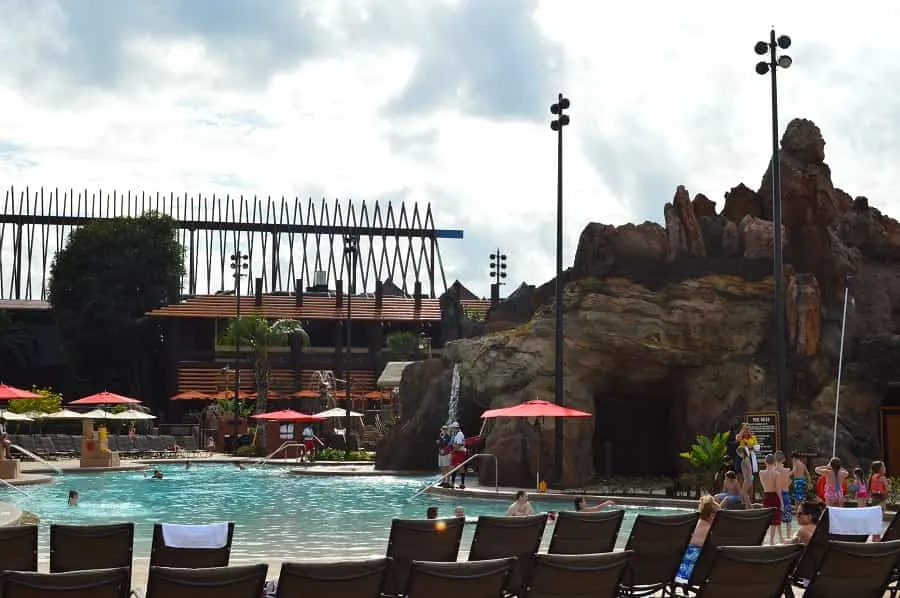 Polynesian Resort Pool
The Lava Pool is the main pool at Polynesian resort and features a towering volcano.
The kids will have a ton of fun sliding down the 142 foot long waterslide.
The Kiki Tikis Splash play is also being renovated and the area will provide a great place for little one to enjoy some fun water time!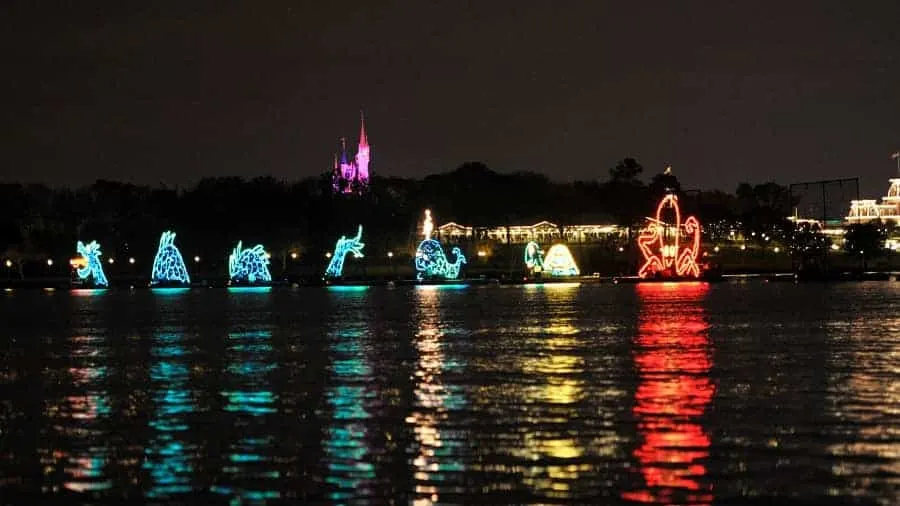 Electrical Water Pageant
At night, you can watch the Electrical Water Pageant that takes place on Seven Seas Lagoon.
This is just one of the benifits to staying at a resort along Seven Seas Lagoon.
Boating on the Seven Seas
Another activity that you can take advantage of at Polyensian resort is renting boats.
These small two seater boats can be taken out at 30 minute intervals and can travel throughout Seven Seas Lagoon.
If you have teens with you, they can even drive!
It is one of our favorite unique things to do at Disney World.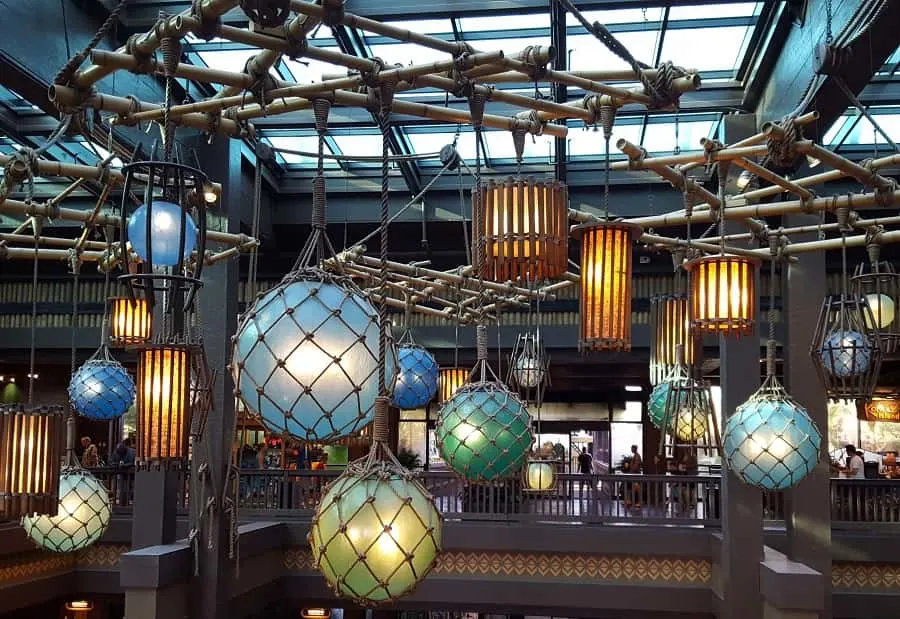 Disney Polynesian Resort is a great place to stay if you want a full resort experience and plan to pull out all the stops to make your vacation magical. For a Deluxe, it certainly has all the bells and whistles and provides a wonderful family atmosphere that some of the other Deluxe Disney Resorts lack.