One of our favorite things to do while at the Disney World parks is get our picture taken with various characters. While you will find characters roaming around various locations of the parks, there are some Disney World characters that have designated areas where you should be able to easily spot them.
We have compiled a list of where to find characters at Disney World so that you can bookmark and take with you when you travel.
Where to Meet Disney World Characters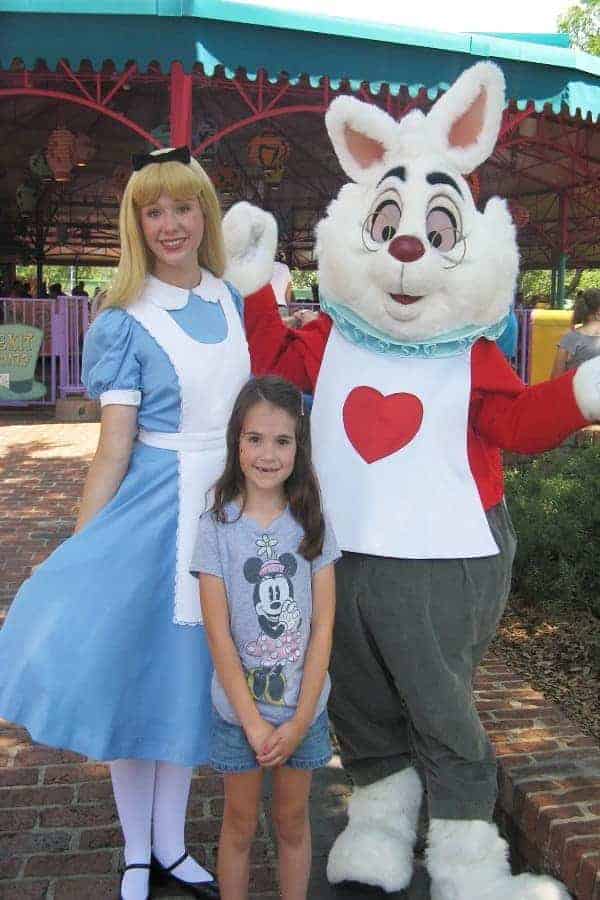 Disney Characters at Magic Kingdom
Main Street USA
Mickey Mouse at Town Square Theater
Tinker Bell at Town Square Theater (Currently Closed)
Tomorrowland
Adventureland
Aladdin & Jasmine at Agrabah Bazaar
Captain Jack Sparrow (Currently Closed)
Fantasyland
Alice (and sometimes Mad Hatter &/or Rabbit) in Wonderland at the Tea Cups
Ariel at her Grotto near Under the Sea: Journey of the Little Mermaid ride.
Pluto, Daisy Duck, Donald Duck, and Goofy at Pete's Silly Sideshow (Currently Closed)
Gaston at his Gaston's Tavern
Merida at Fairytale Garden
Peter Pan near the ride
Rapunzel at Fairytale Hall
Tiana at Fairytale Hall
Elena of Avalon at Fairytale Hall
Cinderella at Fairytale Hall
Winnie the Pooh, Tigger, Eeyore and Piglet at Thotful Spot
Belle at Enchanted Tales with Belle
Fairy Godmother (or Step Mother & Sisters) in Fantasyland
Frontierland
Chip & Dale (they are currently in Storybook Circus)
Country Bears
Disney Characters at Epcot
Entrance
Imagination Pavillion
Vanellope von Schweetz in ImageWorks
Joy in ImageWorks
Mickey Mouse
World Showcase
Anna & Elsa at Royal Sommerhaus
Alice &/ or Mary Poppins in United Kingdom (behind tea shop)
Belle in France along Lake in France Pavilion
Donald Duck in Mexico Pavilion
Mulan in China Pavilion
Snow White in Germany Pavilion
Jasmine & Aladdin in Morocco Pavilion
Pixar Short Film Festival
One Disney Character (varies)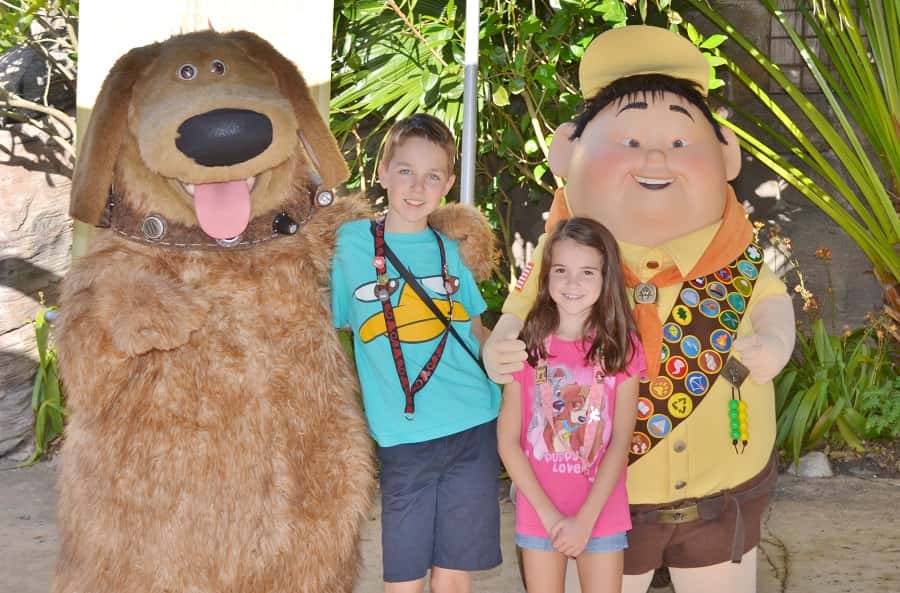 Characters at Animal Kingdom (All Meet & Greets Currently Closed)
Africa
DinoLand U.S.A.
Goofy and Pluto
Scrooge McDuck and Launchpad McQuack
Discovery Island
Mickey & Minnie Mouse at Adventure Outpost
Pocahontas at Character Landing
Russel & Dug
Tree of Life
Pandora – The World of Avatar
Pandora Ranger in Utility Suit
Rafiki's Planet Watch
Doc McStuffins at Conservation Station
Rafiki
Disney World Characters at Hollywood Studios
Minnie & Mickey at Red Carpet Dreams
Animation Courtyard
Doc McStuffins
Princess Sofia
Fancy Nancy
Vamparina
Toy Story Land (Characters Currently not Meeting)
Buzz Lightyear
Woody
Jessie
Little Bo Peep
Pixar Place
Incredibles (Currently Closed)
Cruz Ramirez
Celebrity Spotlight
Star Wars Launchpad (Currently Closed)
Walt Disney Presents
While there are other Disney World characters you might see in the parks, these are the ones that have designated meet & greet locations.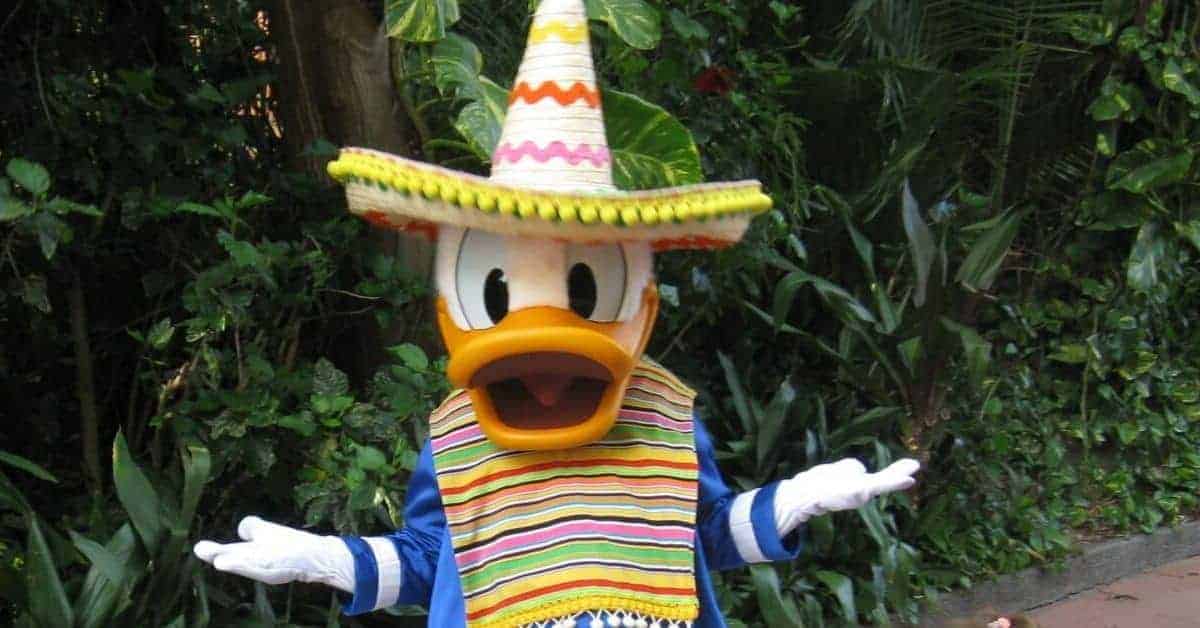 How to Know Which Disney Characters are Available to Meet
There are two ways to know where to find characters and the times that they are available for meet & greets.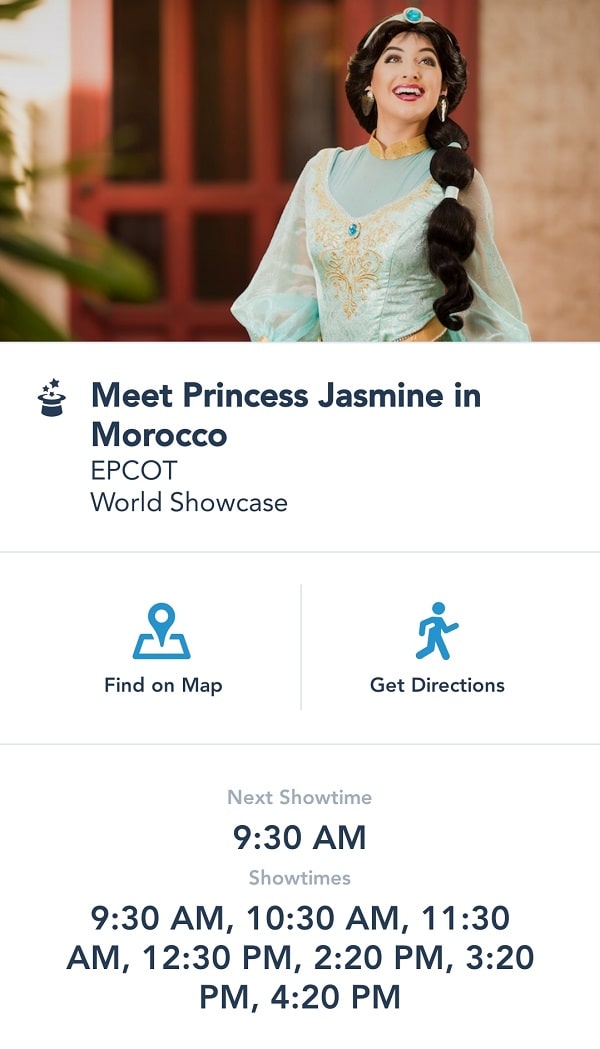 My Disney Experience App
We have found that the most up to date and easiest way to find characters in Disney World is to use the app.
Disney World Times Guide
One thing that will make it easier to find Disney World characters no matter which park you are at is the Times Guide.
Each park has a Times Guide that tells you the times of shows, parades and where characters are for meet & greets throughout the day.
Tips for Meeting Characters at Disney World
1. Plan ahead
Decide which characters you would really like to meet.
Chances are you might stumble upon characters here & there on your trip, but many Disney characters have set meet & greet times and locations.
Use the Disney app to know where they will be.
If you know where and when characters will be, you can get there first!
2. Bring your Camera or Cell Phone
While many character meet & greets have a Disney Photopass photographer, not all do so you should be prepared.
Regardless if there is a photographer, I would take your own pictures too.
The cast member working the meet & greet area will gladly take a family picture for you if you would like to be in the picture too.
Not all characters will sign autographs, but for the ones that do, it is best to have the book open to the page you would like signed and a pen handy.
We have found that retractable sharpies work best because the character doesn't have to try to pull off the pen lid with their large hands.
Don't want to do an autograph book? There are other options to showcase your autographs.
4. Be Ready for a Line
Lines can get long. If you are willing to wait with children, bring a snack and an activity.
This keeps the kids occupied when they might otherwise get fidgety.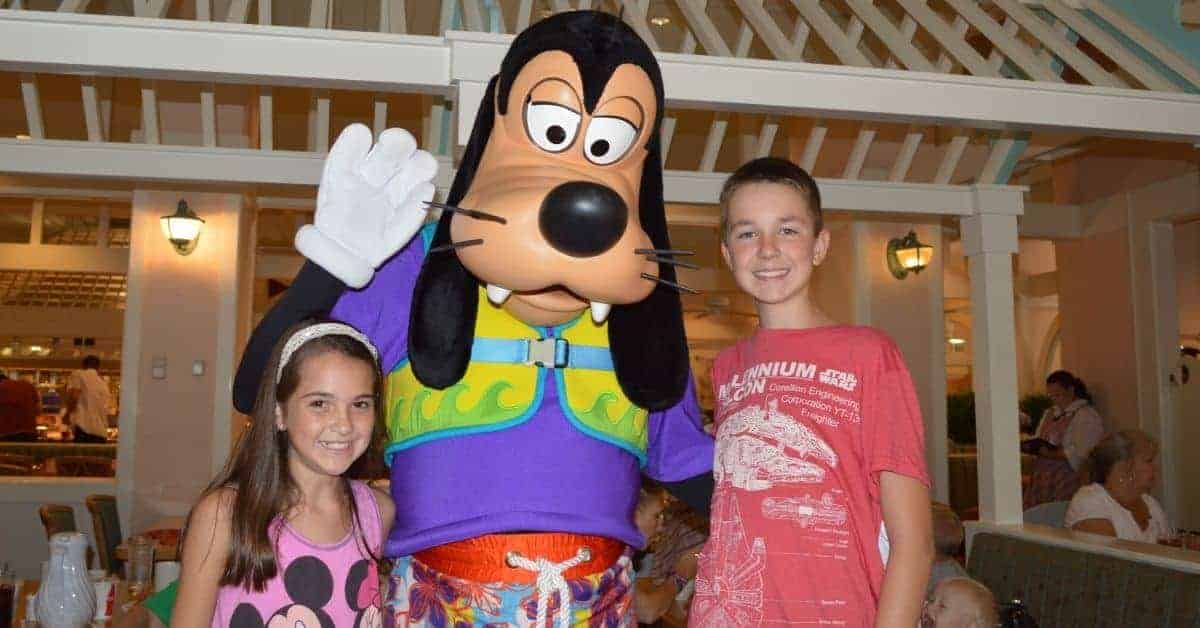 5. Reserve a Disney Character Meal
A Character meal is a great way to knock out meeting many characters at one time.
You get to meet characters while you eat so you are killing two birds with one stone!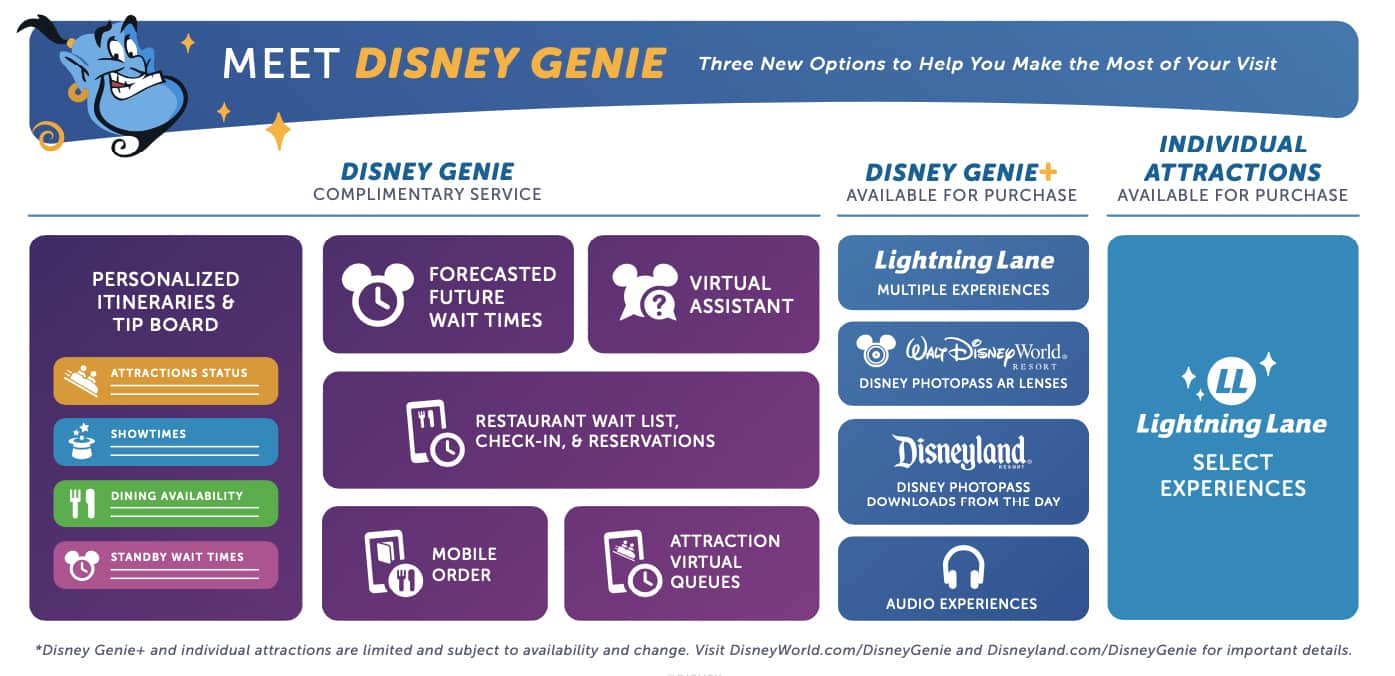 While there are a few occasions where using the Lightning Lane might be the best way to meet a character with minimal wait times, I think it is far better to use them on rides.
7. Disney Visa Card Holders can get access to a special meet & greets.
One of the perks to having a Disney Visa Card through Chase is that you can get access to elite Disney Character Meet & Greets that aren't available to the general public.
Take advantage of these as they are usually much shorter lines and with great characters!
8. Engage the characters
If you are wearing a Mickey Mouse shirt, show Mickey. Or better yet, show Donald! Characters love to be admired and teased!
They also make great photo ops!