When you think of all the walking you do at the Disney World parks, you are going to want to make sure you have a great pair of walking shoes. You need shoes that will go the distance and leave your feet feeling just as fresh as when you put them on! So, which are the best shoes for Disney World?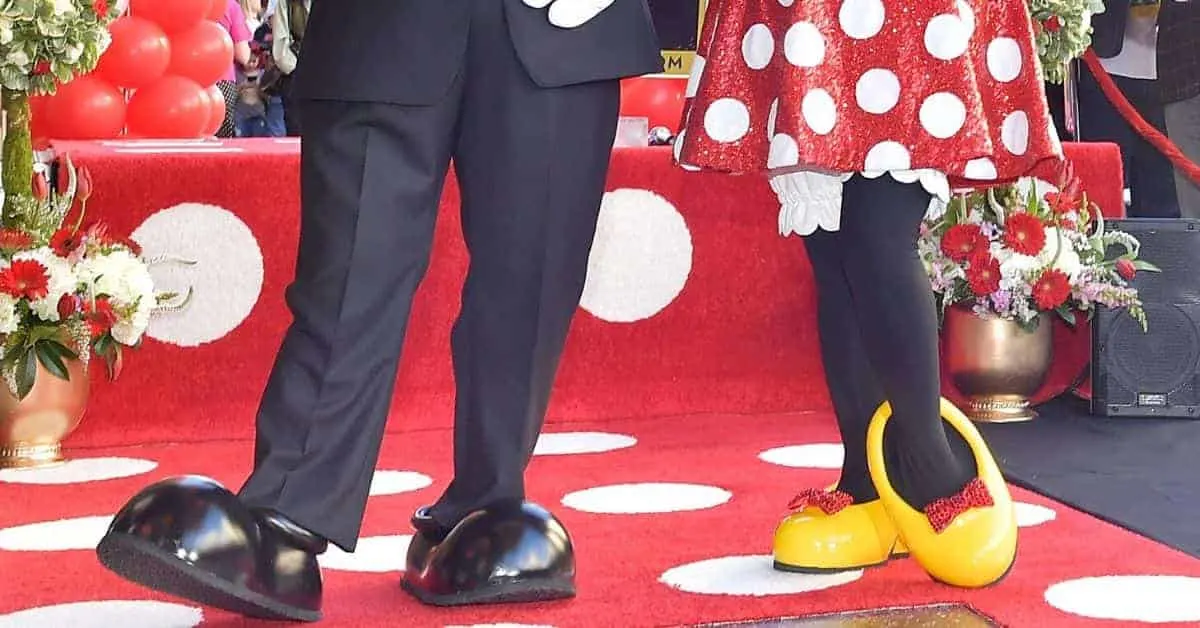 This is going to really depend on the types of shoes you are used to wearing.
If you are a sneaker girl, you are going to want to choose a shoe that is comfortable and offers great support but won't leave you with blisters on your heels.
Those that prefer a sandal will want to choose one that is waterproof and breathable so your feet won't smell by the end of the day.
No matter which shoes you feel are the best shoes for walking around Disney World, there are some things to consider.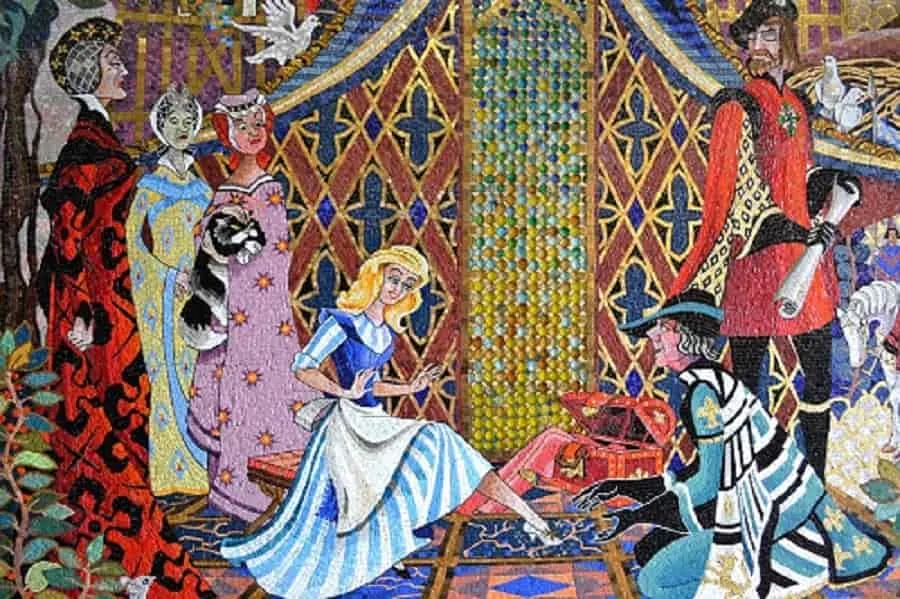 Choosing the Best Shoes for Disney World
Since you will be in Florida, where it is hot most days, choose a walking shoe for Disney that allows your feet to breathe. Look for shoes with air venting and light color so they reflect the sun.
You are going to want shoes that are best for walking on concrete since that is what you will be walking on at the parks.
Shoes that have built-in arch support will allow your legs and feet to remain cramp free. Walking all day can wear out your feet, but if you have the right support, your feet and legs can withstand all that movement.
Avoid wearing cute leather sandals or heels. You are going to be standing in lines, rushing from one place to another, and will even have to walk on slanted walkways. You don't want to twist your ankle at the Disney parks!
If you are planning to ride any of the water rides at Disney (Splash Mountain, Kali River Rapids, etc), your feet will get wet. Don't wear shoes that you don't want to get wet. Choosing a shoe that dries fast is the best choice.
No matter which shoes you decide to wear to Disney World, make sure that you break them in ahead of time!
If you are buying new shoes for your Disney trip, wear them 1-2 weeks before leaving so that you know they will be comfy and ready for your full days of walking in the Disney parks.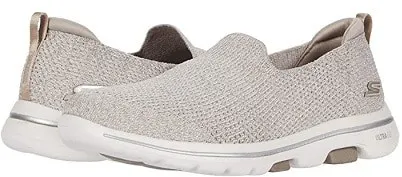 Best Shoes for Disney World
SKECHERS GoWALK
Skecher GoWalks are my TOP pick for the best shoe for Disney World because they are honestly the only shoe I have ever worn for up to 14 hours that didn't cause me a blister.
I love the fact that Skechers GoWalk are lightweight and can be slipped on and off without trouble.
The fabric is breathable and dries easily and the bottoms of Skechers GoWalks have multi-directional traction which means they will keep you from slipping on most uneven surfaces.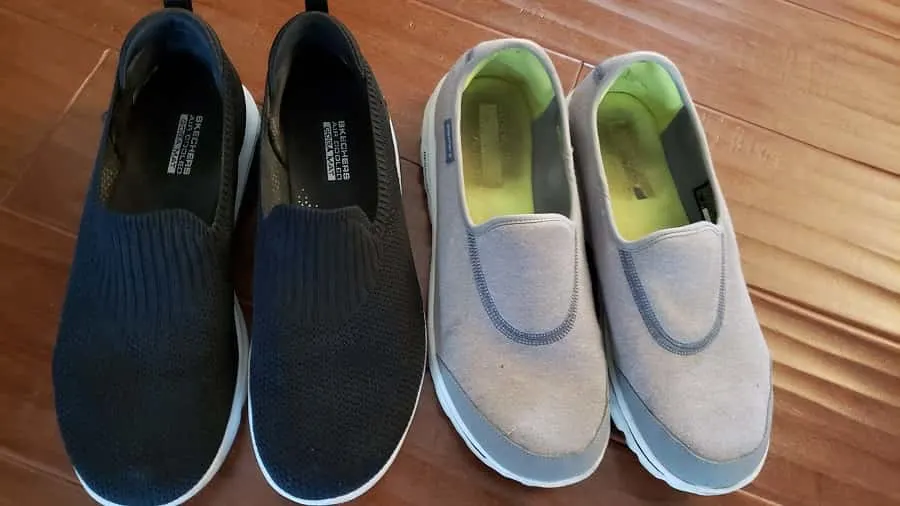 I have two pairs of Skecher GoWalks and they are my go-to shoe anytime I know I am going to be on my feet most of the day.
Skechers also makes a GoWalk shoe for men.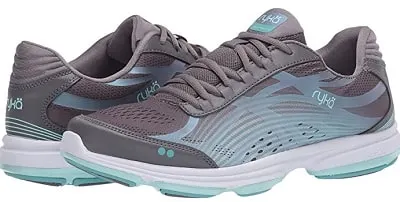 2nd Best Sneakers for Disney World: Ryka Devotion Plus 3
If you are looking for all-purpose walking shoes for Disney World that will go the distance long after you are done with the parks, consider the Ryka Devotion Plus 3.
While I am not the biggest fan of wearing sneakers at Disney World, this shoe is a bit different.
It is lightweight for a sneaker (at 10 ounces) and has great arch support.
If you absolutely must wear sneakers to Disney World, this is the one I would buy.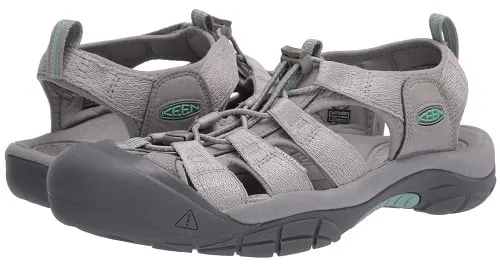 Best Sandals for Disney World: KEEN Newport H20
Our number one pick for people who want to wear sandals to Disney World is the KEEN Newport sandal.
These have cushioned footbeds and since they are sandals, your feet will be able to breathe.
I prefer a closed toe sandal for Disney because you are less likely to injure your toes.
These shoes are also made for men & kids. In fact, they are my #1 choice for shoes kids should wear to Disney World!
How to Have Pain-free Feet at Disney World
Those that are worried about getting blisters should invest in three things that will leave their feet pain-free.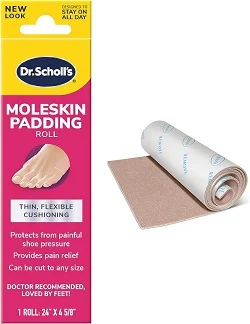 Moleskin
If you have toes that rub together and create irritation, moleskin is great. It adheres really well and will help eliminate that friction.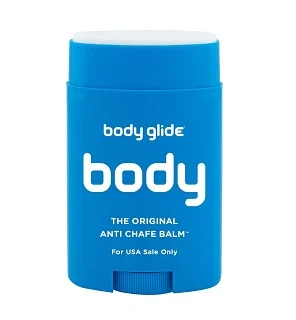 Bodyglide
I swear by Body Glide so much that I have a small travel size that I pack in the crossbody bag I carry to Disney!
This little stick is not only great for the body but can be used on the backs of your heels where they may rub against the back of a shoe causing a blister.
Use it before you put your shoes on & reapply throughout the day if you need to!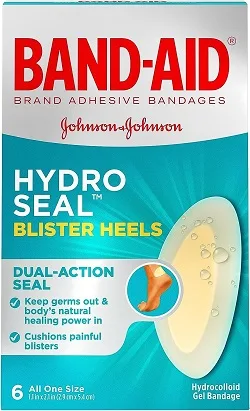 Band Aid Hydro Seal Blister Cushion
While I don't normally get blisters, there have been times when I have had one prior to going to Disney.
When that is the case, I always use these Band Aid Hydro Seal bandages on my heels. They are waterproof and last for days!
All of these things are easy to bring with you into the parks and while I hope you don't have to use any of them, it is better to be prepared just in case!
Do you have a favorite shoe to wear to Disney World? What is it?