One of the top 5 attractions in Animal Kingdom is Kilimanjaro Safari. This is an open-air safari that takes guests on a trip through the 110-acre Harambe Wildlife Reserve. What is amazing about the Animal Kingdom safari is that you get close to animals in a natural environment.
In addition to providing an entertaining experience, the Animal Kingdom Kilimanjaro Safari Ride also aims to educate guests about wildlife conservation efforts.
The ride educates guests on the importance of protecting these animals and their habitats through the details guides share along the journey.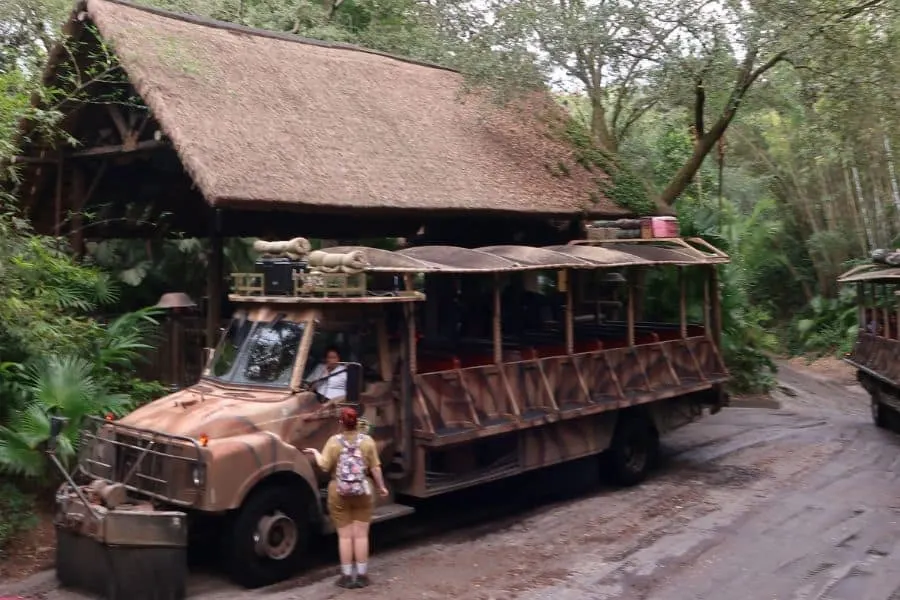 Kilimanjaro Safari
The Kilimanjaro Safari is a 20-minute ride in an open-air truck.
The truck has bench seating and if you have a party of less than 5 you will all be able to sit together in one row.
The best seats are always the outside seats.
Either side will provide a great view of the wildlife, but I always prefer to sit on the far left.
The safari takes you on a ride through the Harambe Wildlife Reserve. This part of Animal Kingdom is the largest in all of Disney World.
At 110 acres, it is larger than all of Magic Kingdom.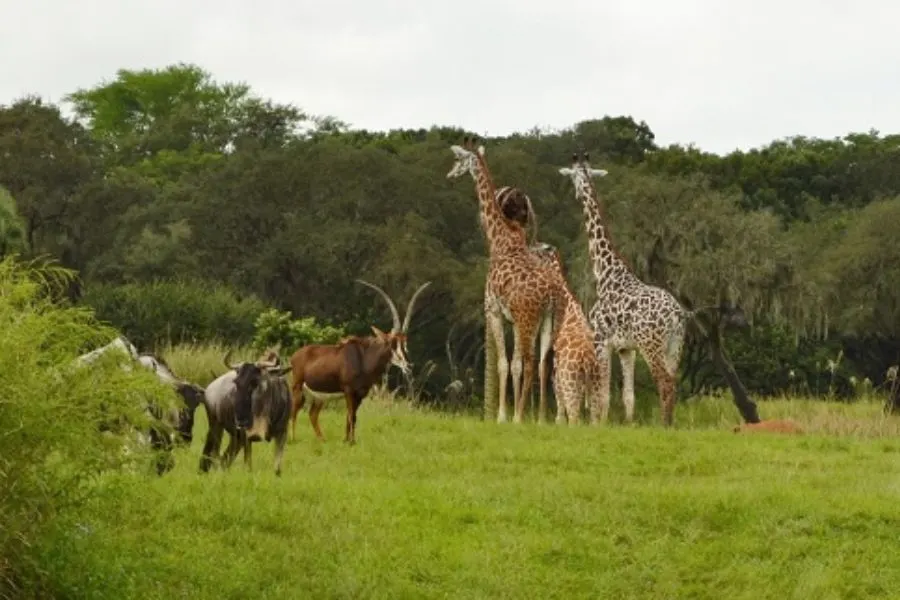 Animals are sectioned off into different areas of the reserve and your Animal Kingdom Safari driver will explain different animals and their habitats as you approach them.
There is also a spotting guide posted at the front of the seating area.
The key to enjoying the Kilimanjaro safari ride is to have low expectations.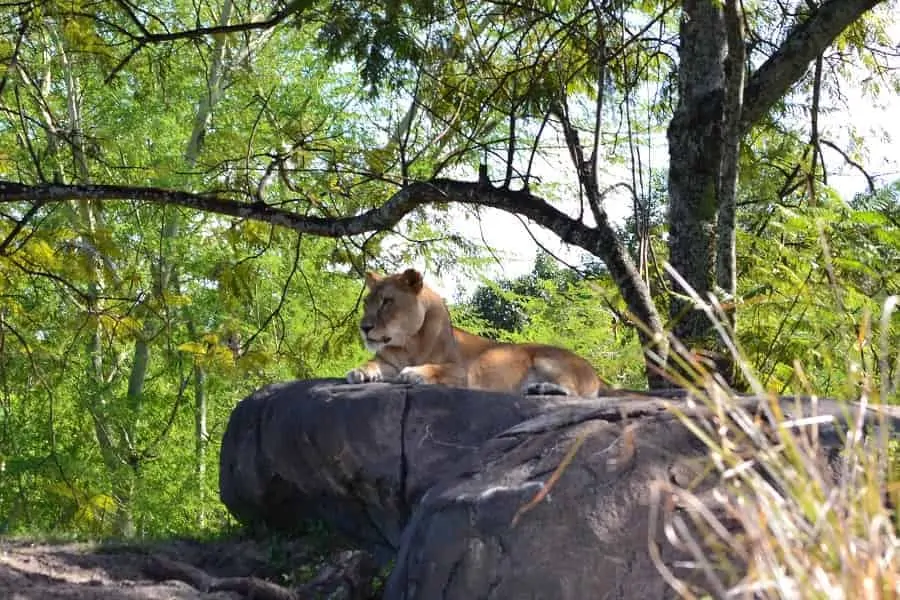 You never know which animals you are going to see. Some animals might be hiding or sleeping during your time in the reserve.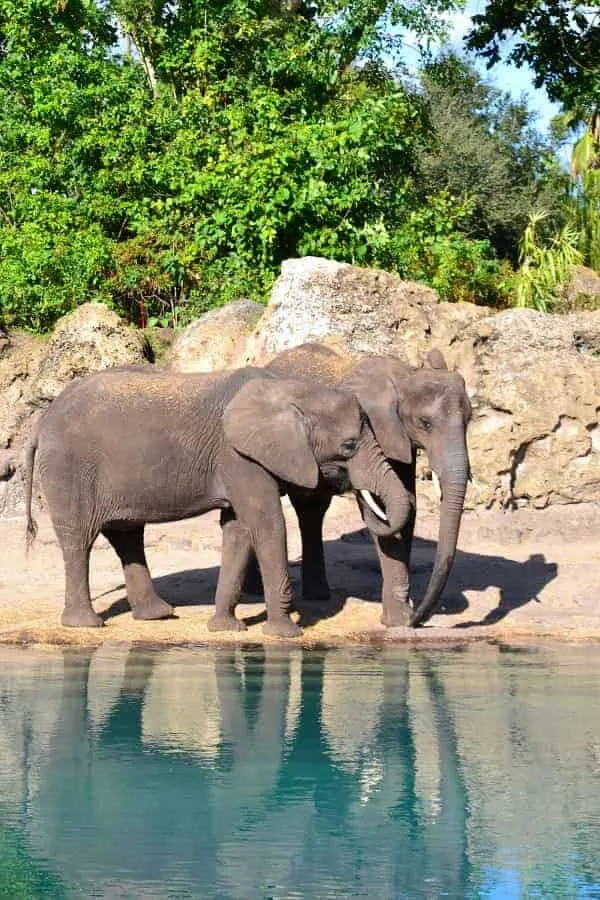 The animals you will see are free-roaming. This means they could be up close to your vehicle or farther away.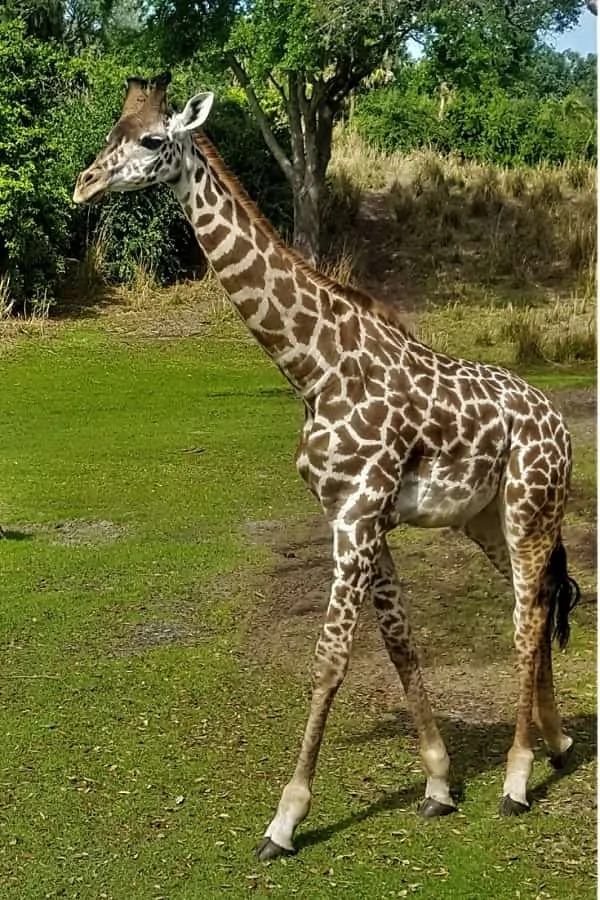 You may find that your vehicle has to stop to let animals pass!
How to Avoid Lines for Kilimanjaro Safari
The lines for the ride can be ridiculously long. If you don't want to wait in a long line, the best things to do are either ride it when you arrive at the park or get a Lightning Lane pass for it.
If you do have to stand in line, it is covered and shaded with fans located sporadically.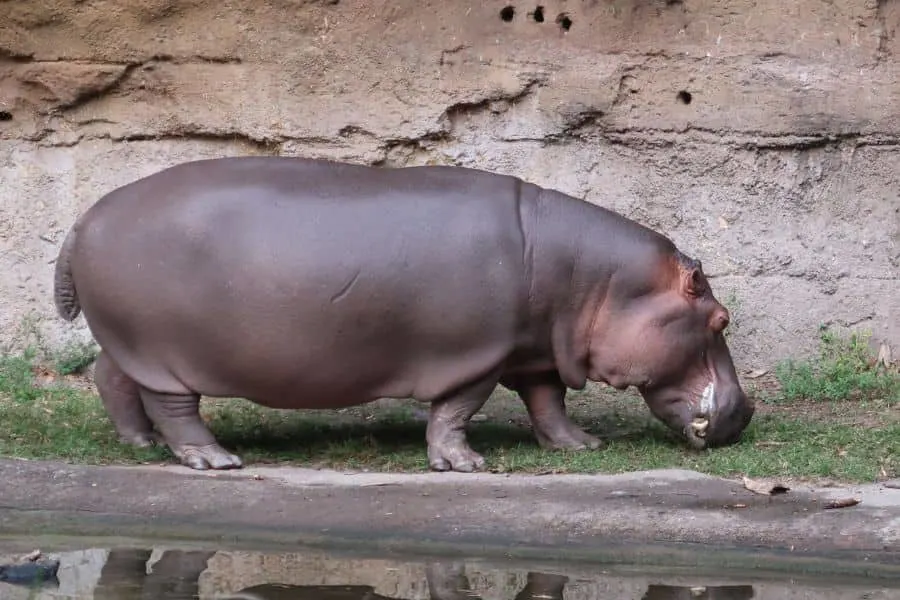 When is the Best time to Ride the Kilimanjaro Safari?
Each time you go on the Animal Kingdom Safari you can have a different experience. This is because animals have different eating and sleeping schedules throughout the day.
Some believe the best time to go on the Kilimanjaro Safari is first thing in the morning or before dusk. We have done the safari both morning and afternoon.
What I can tell you is that we saw animals up close both times, but often they were different animals.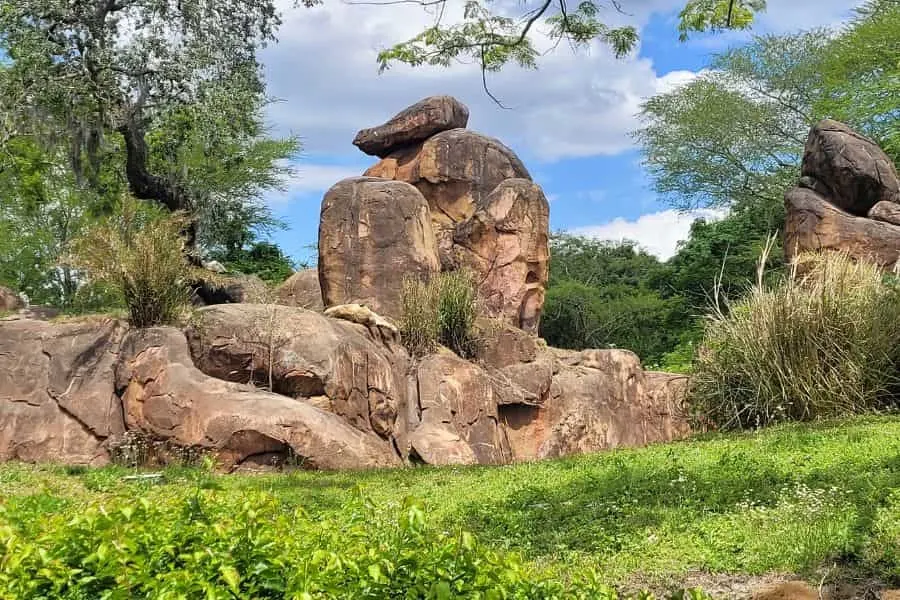 During the summer in the late afternoon, we saw an amazing amount of wildlife, but certain animals (like the lions) were in the shadier areas where they were not easily visible from the safari vehicle.
Semi-Private Safari Tours in Animal Kingdom
If you want an even closer experience with the animals in Animal Kingdom, you can always pay for a semi-private tour. These are a few that you can choose from: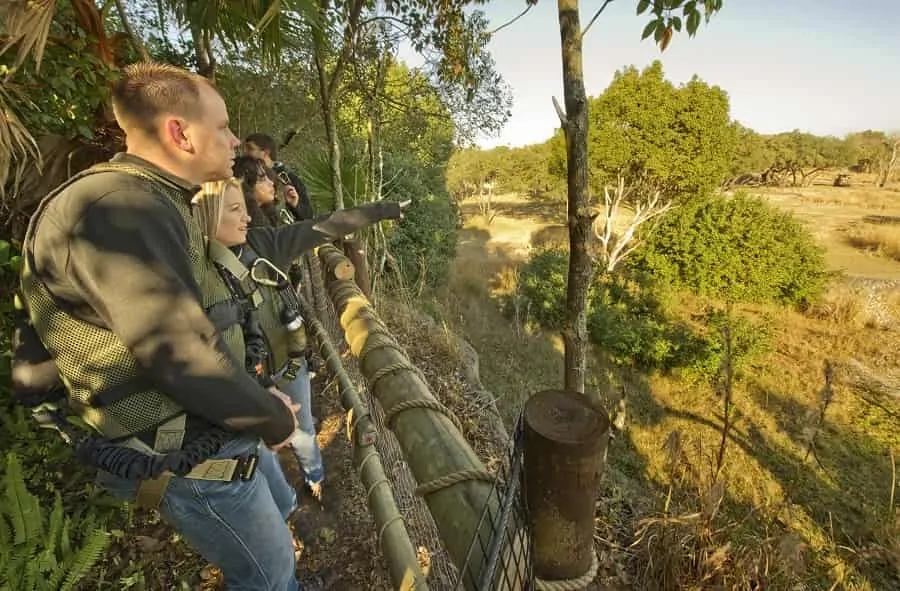 Wild Africa Trek Tour
If you are a big fan of Kilimanjaro Safari, you should consider the Wild Africa Trek Tour.
On this small group tour, you will embark on a guided expedition that takes you up close with exotic wildlife species.
Guests start on a grassland path, and then cross a rope bridge before taking a tour in a rugged safari vehicle.
While similar to the Kilimanjaro tour, this one allows you to get a bit more of a personalized treatment in a small group setting.
You will be able to see animals from different perspectives and have more in-depth information about animals and their habitat.
After the tour, you will get to have a meal at Tusker House that includes:
Garlic and leek hummus and pita
Prosciutto and mozzarella
Olive mix
Fresh fruit
Chicken wrap
Marinated tandoori shrimp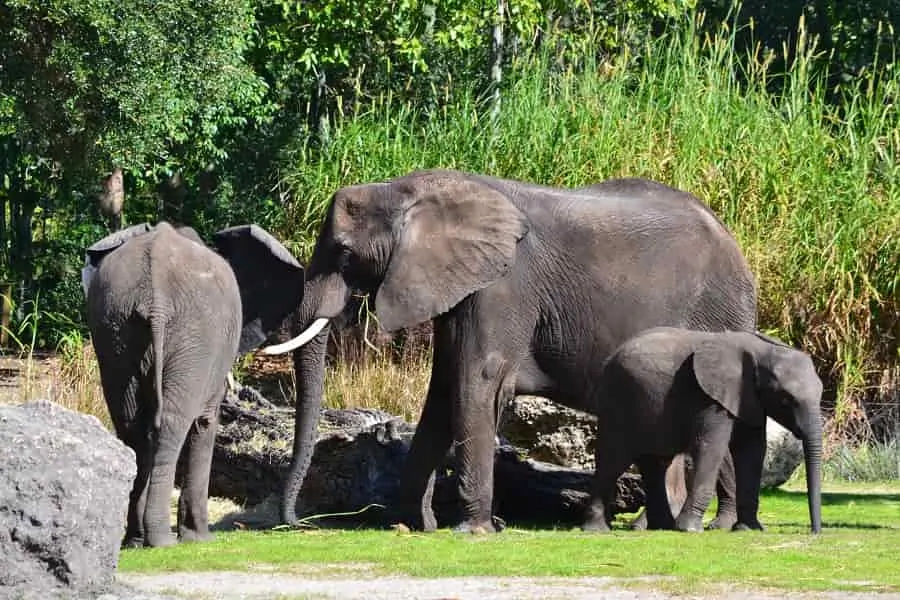 Caring for Giants
During this 60-minute experience, get to meet with those who care for the African elephant herd.
They'll give you a glimpse into their day-to-day responsibilities as they provide fascinating facts about the elephants.
While you will not get to touch them, you will get closer to them than any other place in the park.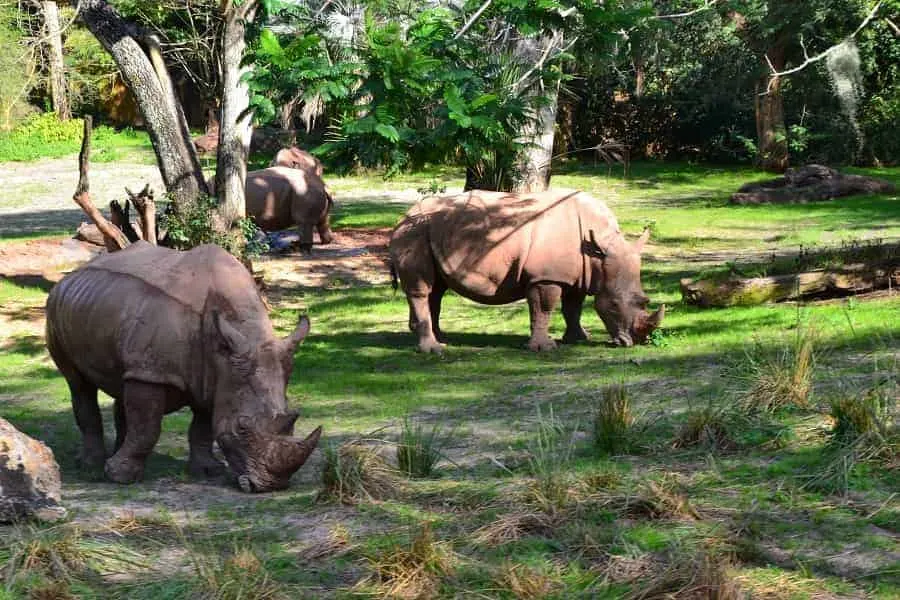 Up Close with Rhinos
On this hour-long guided adventure, the rhinos' keepers will take you to see these massive creatures as few people ever do.
You will learn about the species' behavior and biology and discuss the challenges that threaten populations of white Rhinos in the wild.
Have you been on the Kilimanjaro Safari? What was your favorite part of the trip?