(Note: The links in this post are affiliate links, and we will be compensated when you make a purchase by clicking through our links. Read our disclosure policy.)
If you are a fan of Tangled or Princess Rapunzel, there are many ways you can enjoy yourself at Disney World. One of our favorites is by searching for Pascal and the friends of Pascal in Magic Kingdom.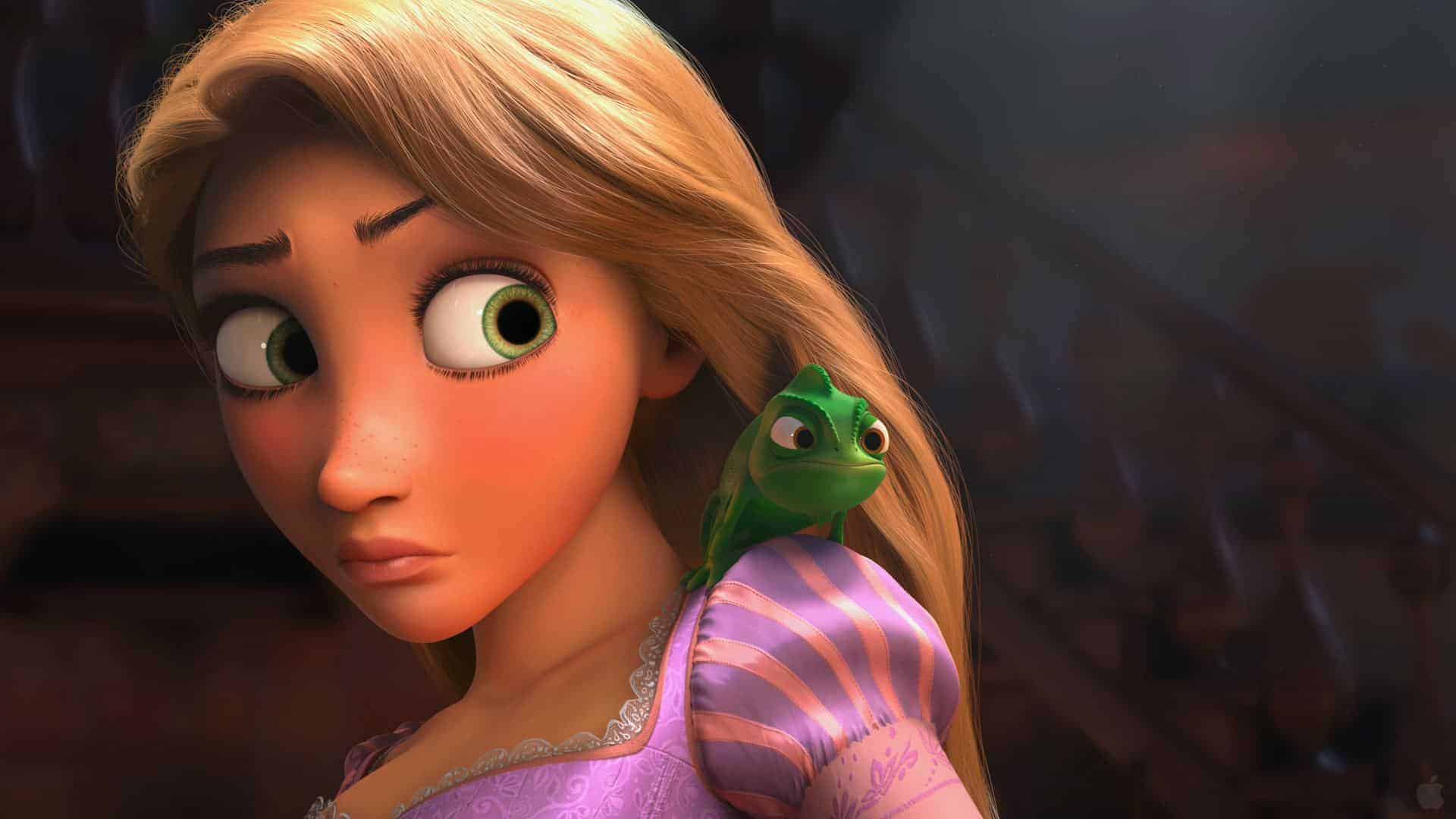 You remember Pascal from the popular Disney animated film, Tangled. Pascal was Rapunzel's chameleon with an attitude who often changed colors to reflect nearby objects.
In Magic Kingdom, you can actually find Pascal & his friends in the Tangled pavilion near Rapunzel's Tower.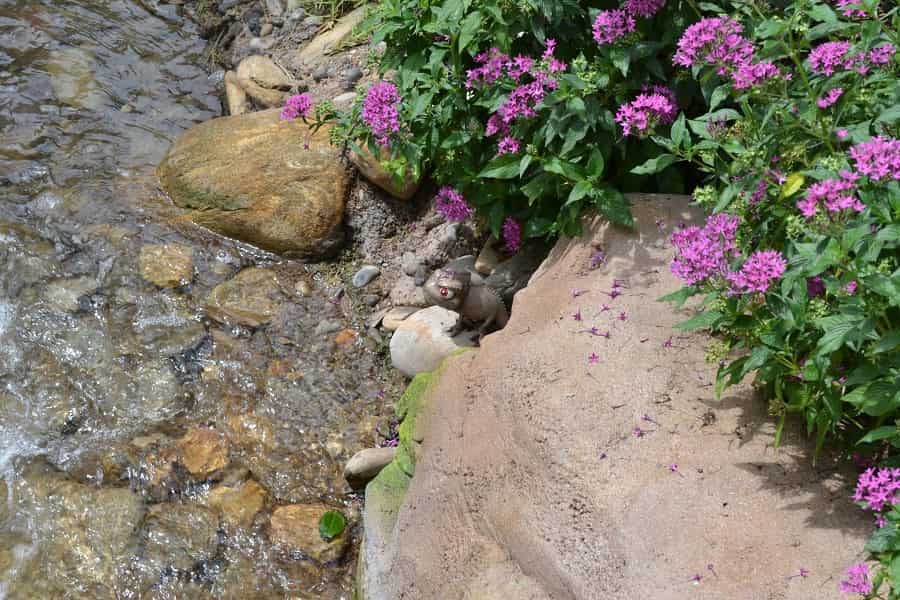 Hidden in the grounds around the Rapunzel Pavilion are ten friends of Pascal. Each friend is a different color, so you will have to look carefully to spot them.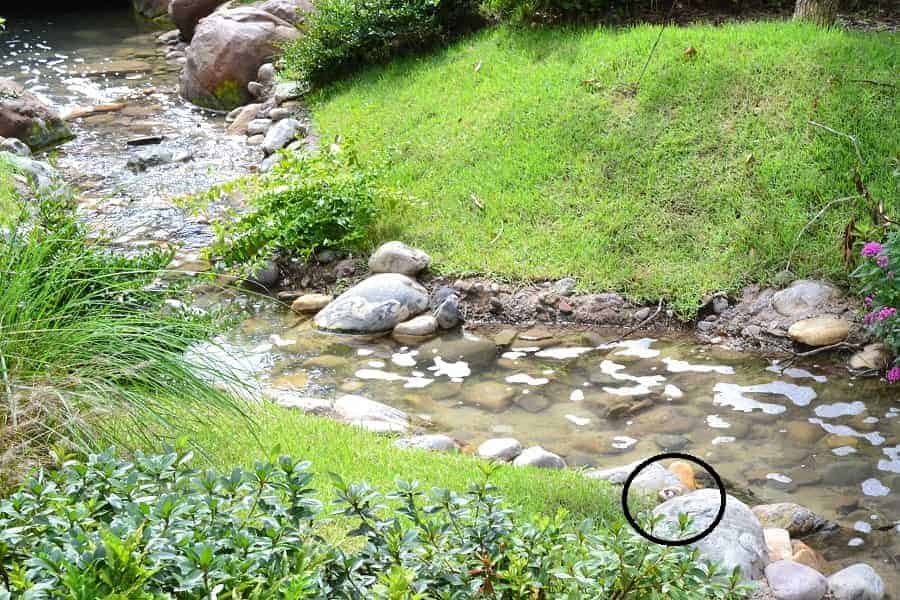 Chameleons naturally blend into their surroundings so don't be too discouraged if it takes you a little while to find them all. Just be sure to look high and low!
Did you spot one the little friend of Pascal sitting on the rock in the second photo?
They are pretty tricky to spot, right? You will have to have a sharp eye to find the friends of Pascal, but it is a fun activity that the whole family can enjoy.
TIP: If you have small kids, it can really be hard to find a moment to rest while at Magic Kingdom. There is so much to see & do and kids just don't get the idea that sometimes mom & dad (or grandma & grandpa) need a break.
Take advantage of the time to sit in the shade (or charge your phone) while you are here!
You will find benches, charging stations and bathrooms located in this small section of Fantasyland.
Looking for Rapunzel's Meet & Greet?
It's not here.
While there are many ways to experience Rapunzel, the only place you can meet her in Magic Kingdom is over at the Princess Fairytale Hall.
Have you searched for the friends of Pascal? How many did you find?