(We may earn a commission via affiliate links in this post. Read our full disclosure policy.)
November is a perfect time of year in Florida and certainly one of my favorite times to visit Disney World. Magic Kingdom is decorated for Christmas. Epcot has the Food & Wine Festival and there are plenty of holiday fun to be found at all of the Disney Resorts! If you are planning a trip to Disney World in November, here is what you can look forward to experiencing….
Guide to Going to Disney World in November
Each of the Disney World parks are decked out for Christmas. There are holiday wreaths, Christmas trees, window displays and even holiday music pumped through the speakers!
Magic Kingdom
Magic Kingdom is decorated for Christmas during the first week of November.
You will be surprised at how quickly they switch out from their Fall decorations to Christmas decorations. It's like overnight.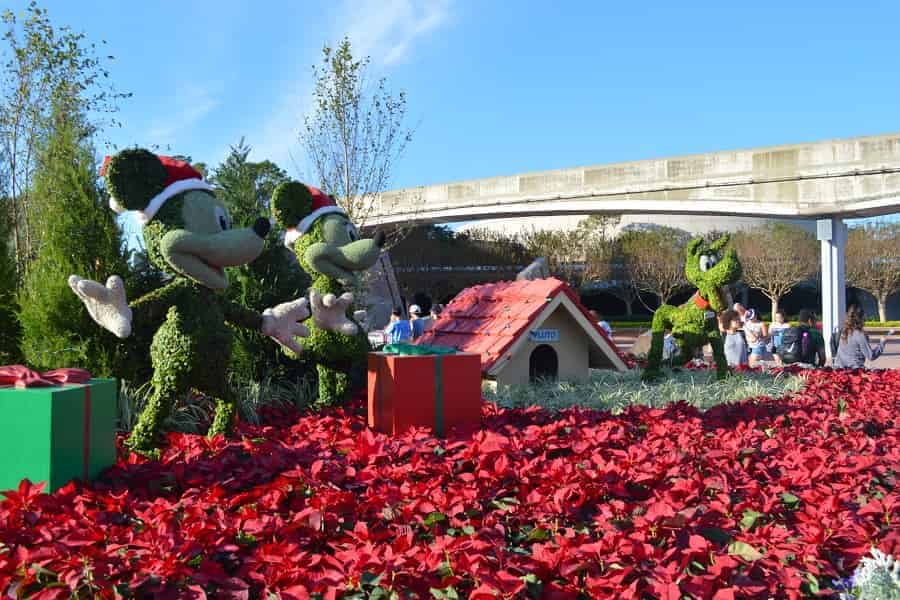 Epcot
Epcot adds their festive decorations & topiaries throughout the month of November. The closer you get to the end of the month, the more you will see!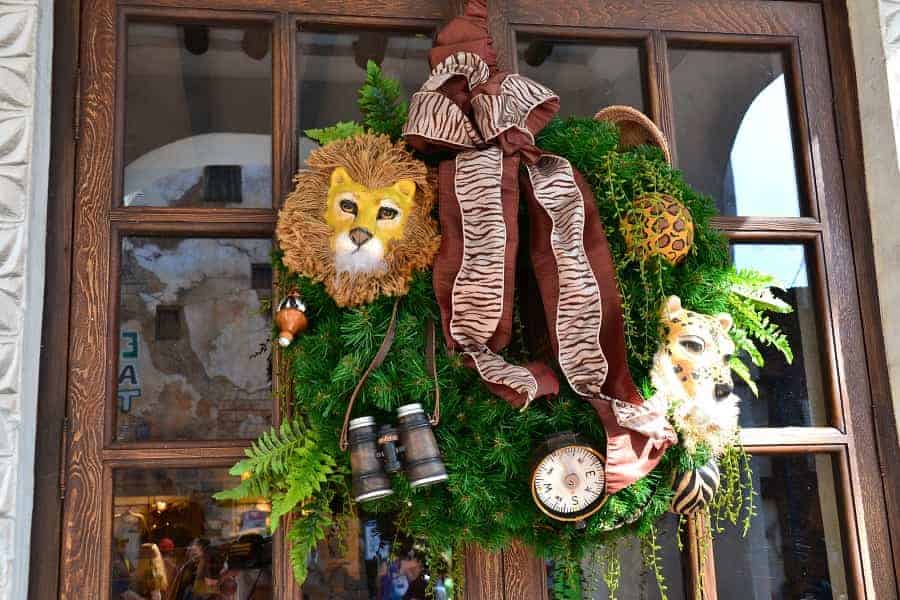 Animal Kingdom
Animal Kingdom doesn't do as much as the other parks when it comes to decorating, but you will see a huge Christmas tree at the entrance and small, subtle details like Christmas wreaths and greenery hung in the park.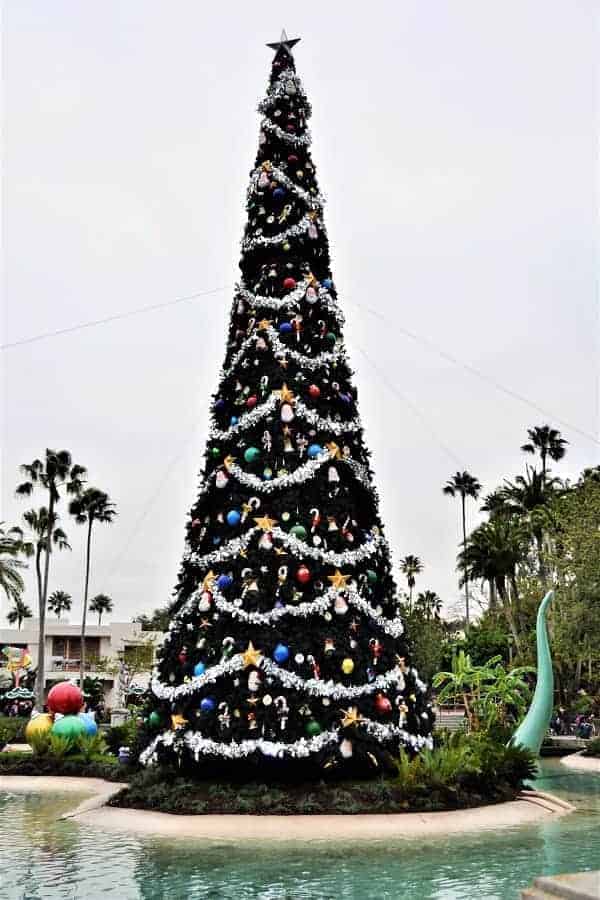 Hollywood Studios
Hollywood Studios does a great job with decorating at Christmastime! You will find Christmas displays throughout the park and some other special features that you can only see this time of year, including a meet & greet with Santa!
Hollywood Studios decorates for Christmas starting at the end of the first week in November.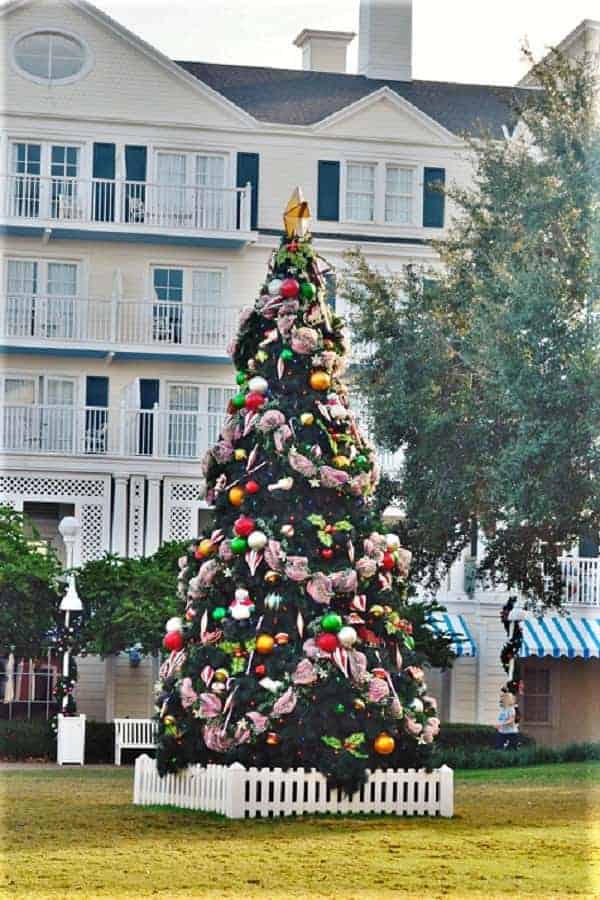 Disney World Resorts
Midway through the month of November, you will even find that the Disney Resorts start transforming into winter wonderlands!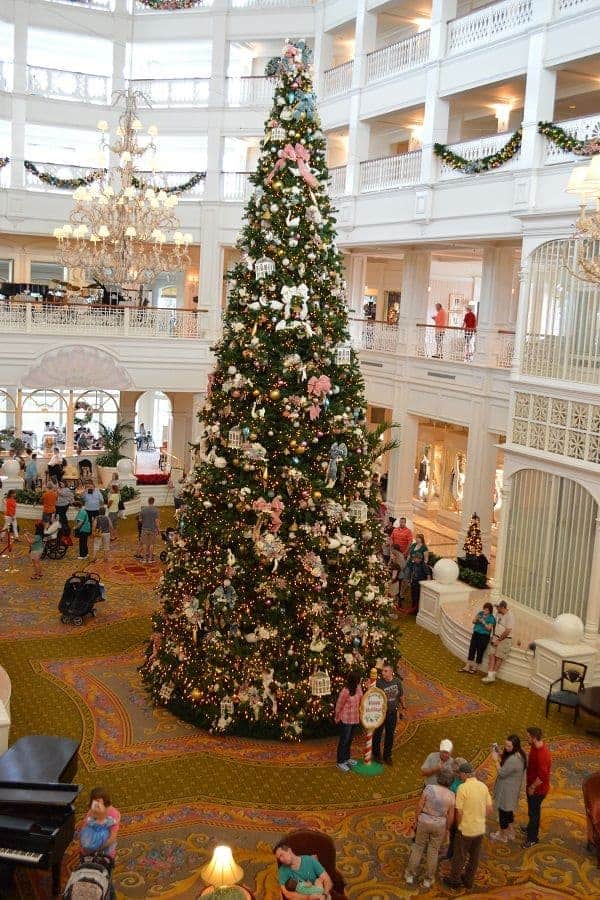 One of our favorite Disney Resorts to visit during the Christmas season is the Grand Floridian where you will find a giant Christmas tree and life size gingerbread house.
What is going on at Disney World in November?
EPCOT Food & Wine Festival
You don't have to be a foodie to enjoy the EPCOT Food & Wine Festival.
Running the entire month of October through Thanksgiving is this FREE event at EPCOT when you can dine on sample food plates and see free concerts at the amphitheater.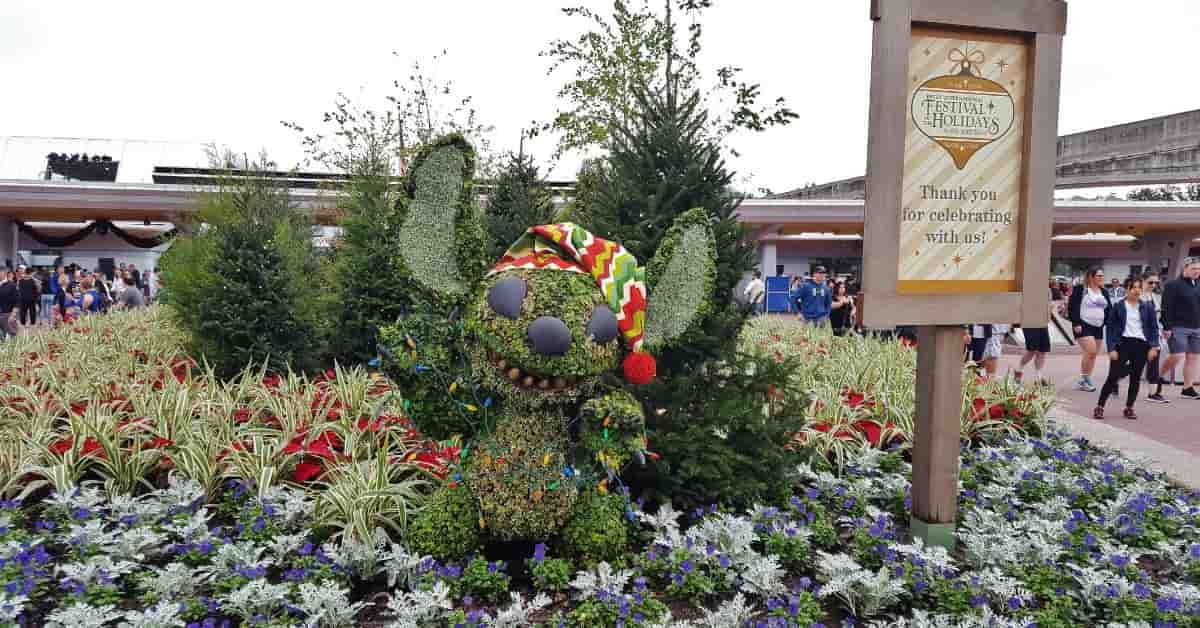 Epcot International Festival of the Holidays
Running the end of November through the first of the year is the Epcot International Festival of the Holidays where Epcot celebrates holiday traditions for each of the 11 World Showcase Nations.
You will find storytellers, festive decorations, food and music!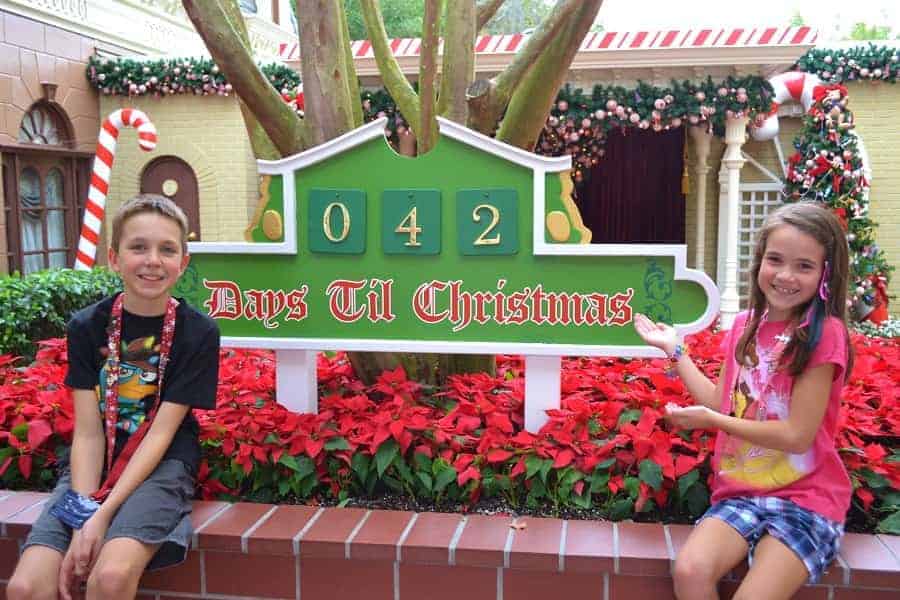 Mickey's Very Merry Christmas Party
This Magic Kingdom Christmas party is a ticketed event that truly makes visiting Disney World in November a magical experience!
The Christmas party has it all; free cookies & hot cocoa, special Disney character meet & greets, a Christmas parade (with Santa) and the most amazing holiday fireworks show ever!
Because Mickey's Very Merry Christmas Party is so popular, be sure to get your tickets in advance!
Weather in Disney World in November
The average high temperature in Orlando during the month of November is 78º and sunny!
The humidity is gone, so while it is warm, it is not sticky like it is in the summer months.
This marks a much drier season for Florida, and while it can rain, most likely you won't see it rain enough to dampen your visit to the parks!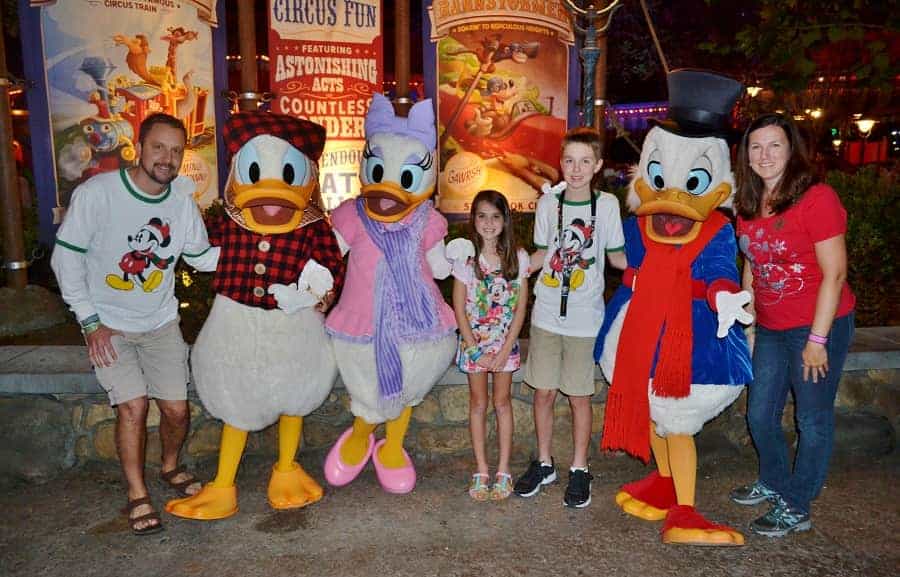 What should I wear to Disney World in November?
You are going to want to make sure you pack clothes for warm weather and comfortable shoes.
The mornings could be cool and so can the evenings once the sun goes down, so be sure to bring a lightweight sweater or sweatshirt.
Those attending the Mickey's Very Merry Christmas Party or planning to visit Magic Kingdom should make sure to wear a Disney Christmas t-shirt because you can get a great photo for your Christmas card!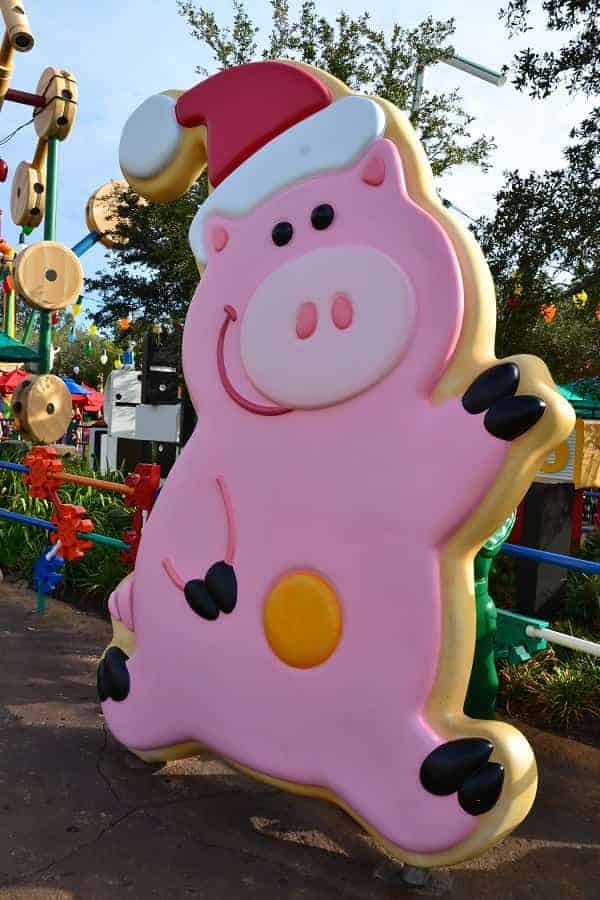 November really is a wonderful time to visit Disney World and we hope that this gives you some things to look forward to experiencing if you choose to visit during this time of the year!