If you are celebrating at Disney World, let EVERYONE know by wearing a Celebratory Disney button. These FREE Disney World buttons are available at all Disney parks & resorts and will make your vacation even more magical.
Types of FREE Celebration Disney World Buttons
Birthday
Anniversary
First Visit
Reunion
Marriage
Personal Triumph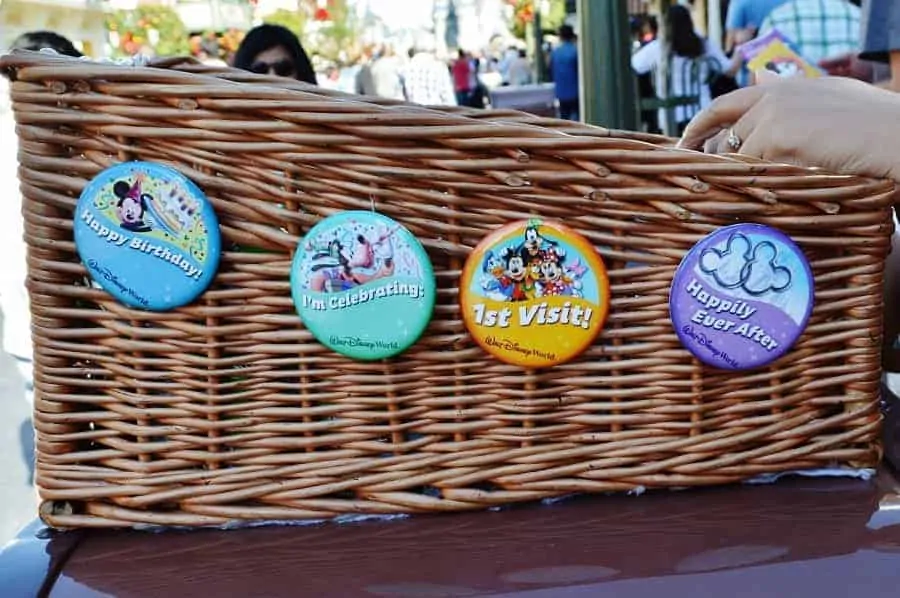 Where to Get FREE Celebration Disney Buttons
You can get Disney buttons at any Guest Service desk. They are available at all Walt Disney World resorts, Disney World parks ticket counters, and the Guest Relations buildings of each park.
You may also find Disney Cast members handing them out near the entrances of the parks early in the day.
Typically they are easy to spot as they will be carrying the buttons in a display box or wearing the celebratory buttons on a vest.
All you have to do is ask, and they will be happy to give you one!
In fact, they'll even have a sharpie for you to personalize your button with your name, event, etc.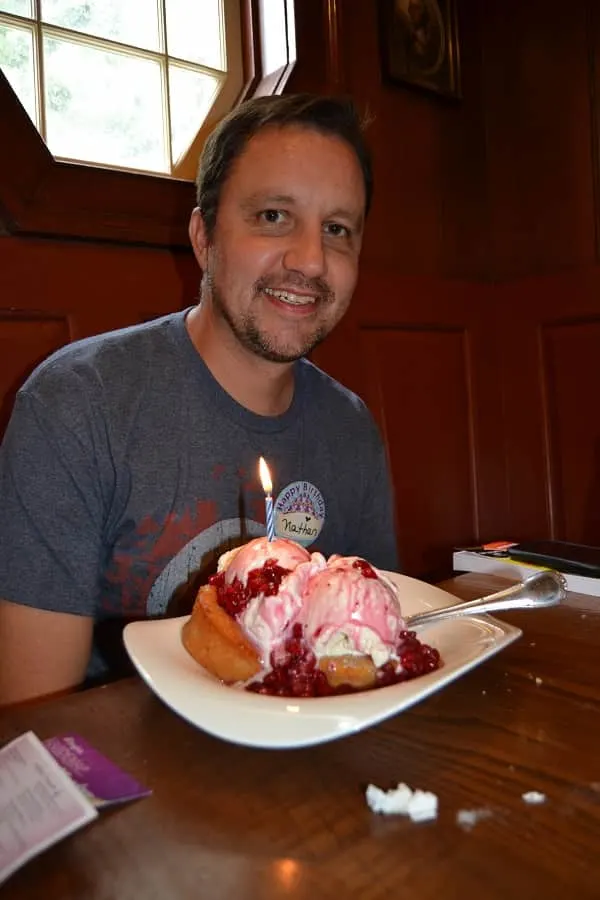 How can a Disney button make your Vacation more Magical?
Cast members take special notice of these buttons.
Often they will greet you by name, congratulate you on your event, or even do something to make your day special.
We have received free Disney trading pins, and special desserts and even received a birthday card when we were celebrating a birthday at Disney World!
Disney is all about making your trip a magical experience and if you are celebrating something special, you definitely want to make sure that you grab yourself a Disney World button!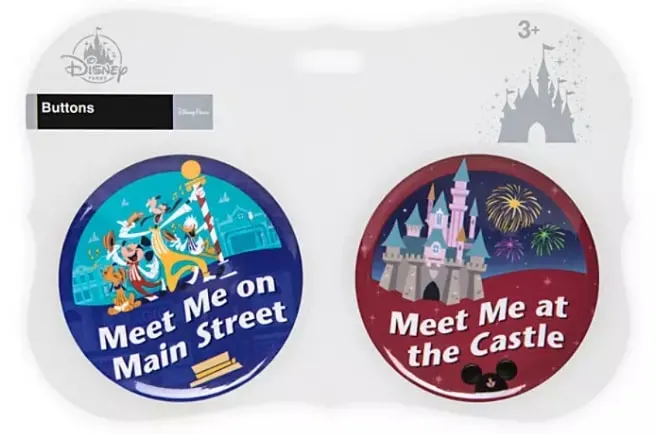 Not celebrating, but want a Disney Button? You can find a selection of park buttons online & inside some of the gift shops at the parks.
Have you worn Celebratory buttons at Disney World? Did you experience any extra magic?