FREE DISNEY SOUVENIRS. I bet the title alone got your attention, right?
If you are taking a trip to Disney World, you will want to bring back a few mementos from your trip. Sure, you will probably buy some souvenirs (these are our favorite souvenirs to purchase) but did you know there are FREE Disney World Souvenirs that you can actually take home?
These aren't junk either, they are things that you will be glad to bring back from vacation.
15 FREE Disney World Souvenirs
1. Disney Luggage Tags
If you are going to Disney World and staying at a Disney Resort, you will get mailed to you a set of Disney 50th Anniversary celebration luggage tags.
These tags will be mailed to you with your other extras like Free Mini Golf Tickets!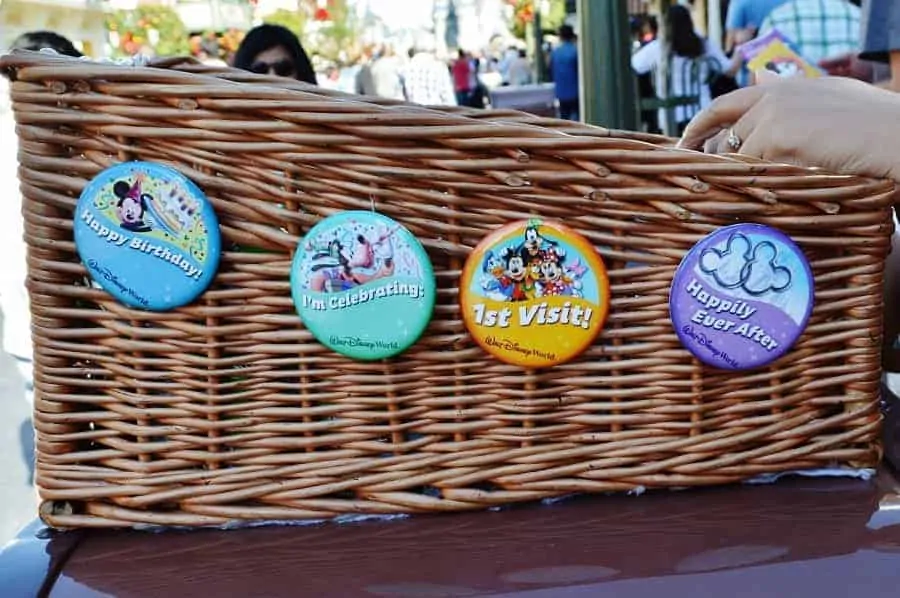 2. Celebratory Buttons.
If you are staying at a Disney World resort, you can get FREE Disney World Souvenirs by requesting buttons at the front desk.
If you aren't staying at a Disney Resort, you can find FREE Disney Celebratory buttons at the customer service center.
They are also available at the Disney World ticket counters when you enter the park.
They have them for such celebrations as birthdays, anniversaries, family reunions, first visits, and honeymoons.
Even if it isn't your birthday, but it is someone's in your party, you can get an I'm Celebrating pin!
One of the perks of wearing these FREE Souvenir buttons is that Cast Members will make you feel even more special by giving you a more personalized greeting.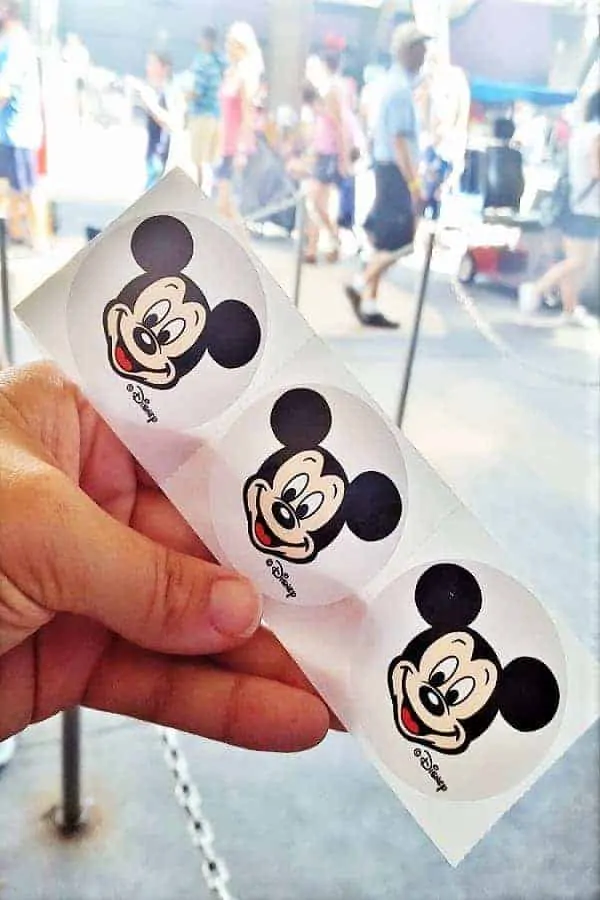 3. Disney Stickers
When entering Disney theme parks, many times Cast Members will be passing out Disney stickers. We've also seen them given out when you enter stores and restaurants inside the parks.
While the most popular stickers are Mickey Mouse, we have seen other character stickers as well.
When in doubt, ask a greeter or even a photographer! They will give you more than one if you ask and they are great for scrapbooks.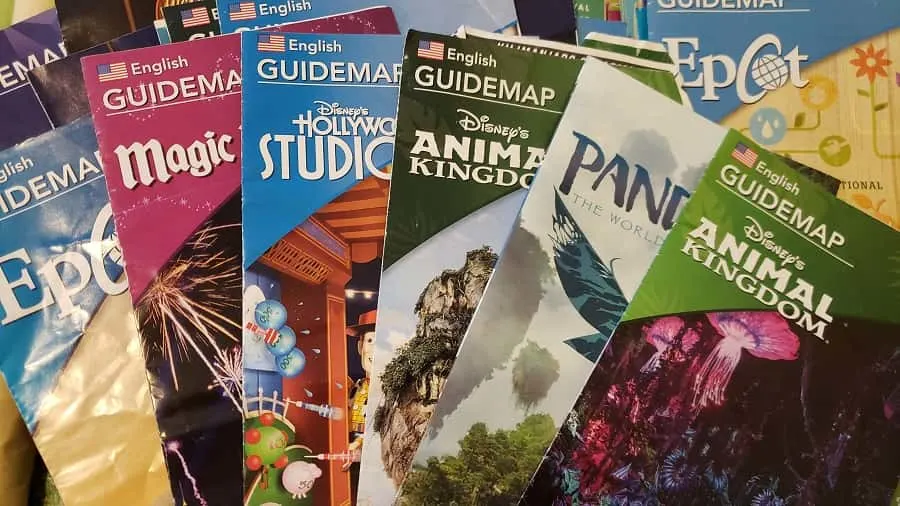 4. Disney Park Maps
These are at the entrance of each park and what I find really cool is that they have Disney Park maps in different languages!
Why not pick up one to take home for your scrapbook or put it in a frame as a way to remember your fantastic vacation?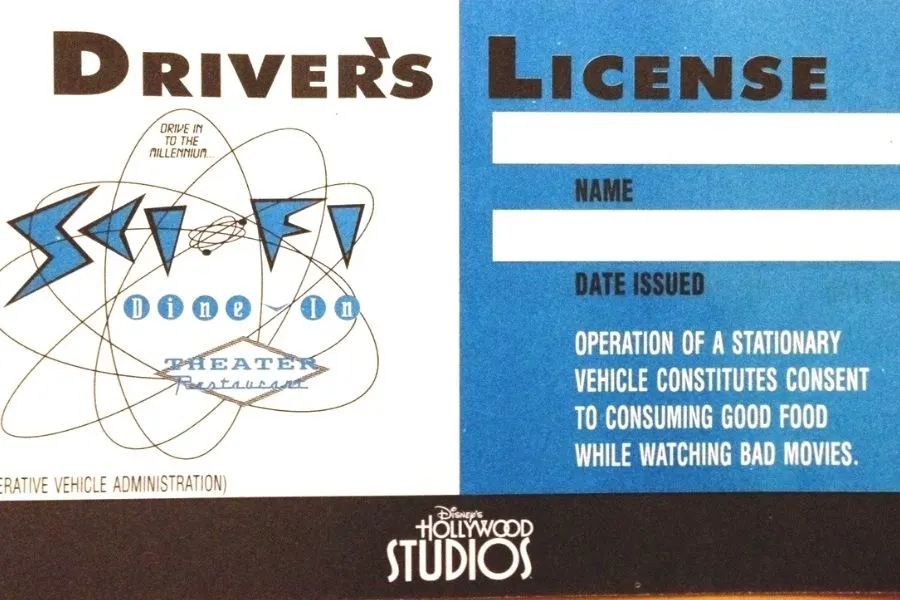 5. Drivers License
If you eat at Sci-Fi Dine-In Theater at Hollywood Studios, you will be dining in a vintage car. You don't have to be 16 to get a Driver's License!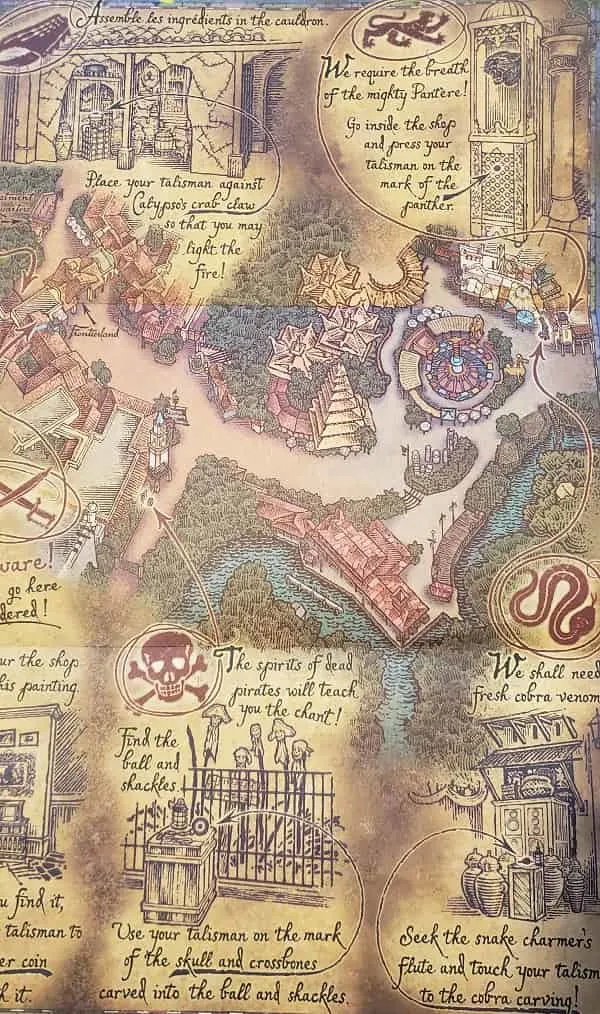 6. Pirate's Treasure Map
Go to A Pirate's Adventure in Magic Kingdom and get a free treasure map to Adventure Land.
This map is for playing the game, but it is also a great frameable souvenir map!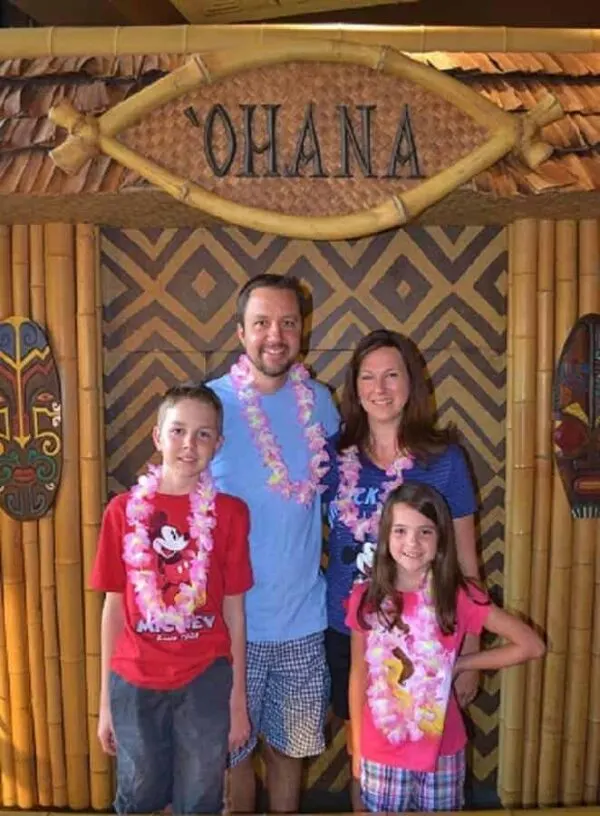 7. Mardi Gras Beads or Lei
If you are staying at Port Orleans, French Quarter, you will get free Mardi Gras beads. If you visit Polynesian, you will get a free Lei when you go through check-in.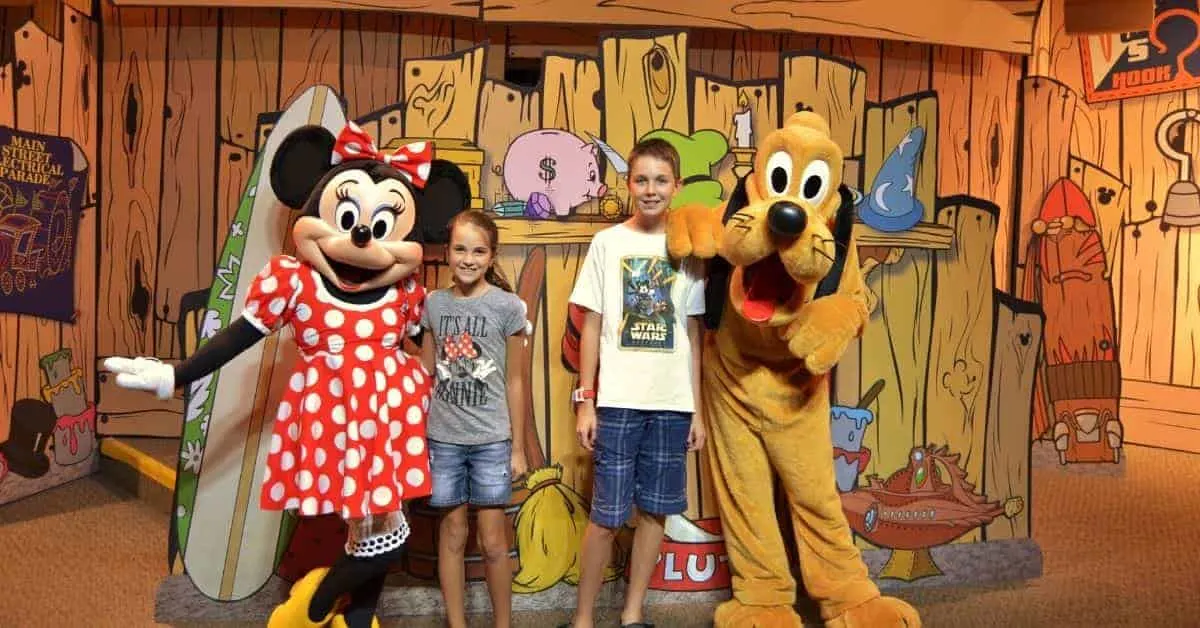 8. FREE Disney Character Meet & Greet Picture
One of the perks to having a Disney Chase Visa Card, you can go to an exclusive Meet & Greet at Epcot and at Hollywood Studios.
You will also get a voucher for a free photo!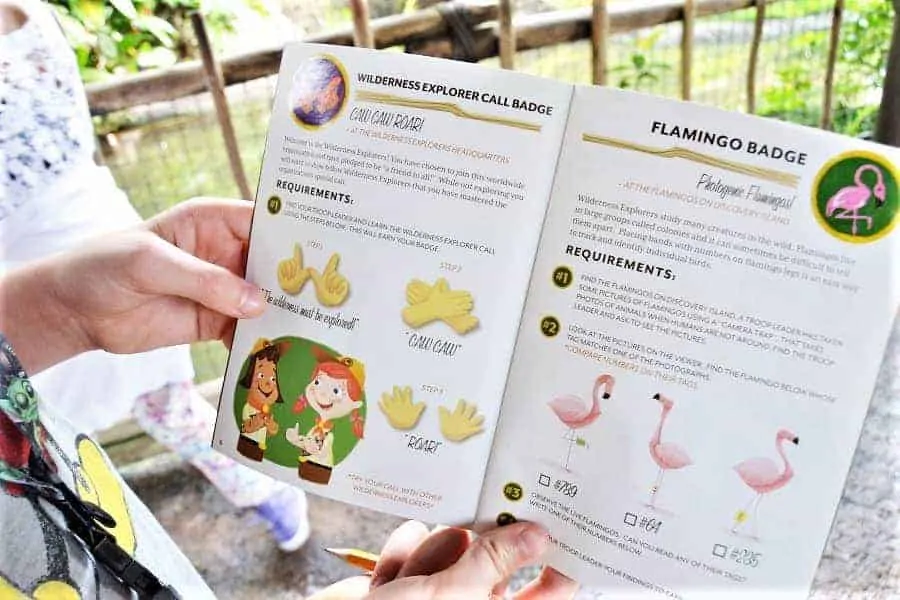 9. Wilderness Explorer Field Journal
At Animal Kingdom, kids can take part in an adventure learning about Animals and their habitats through their Wilderness Explorer Program.
Each guest can pick up a Field Journal at the Wilderness Explorer headquarters (located on the bridge between the Oasis and Discovery Island) and gather stickers as they complete various activities through the park.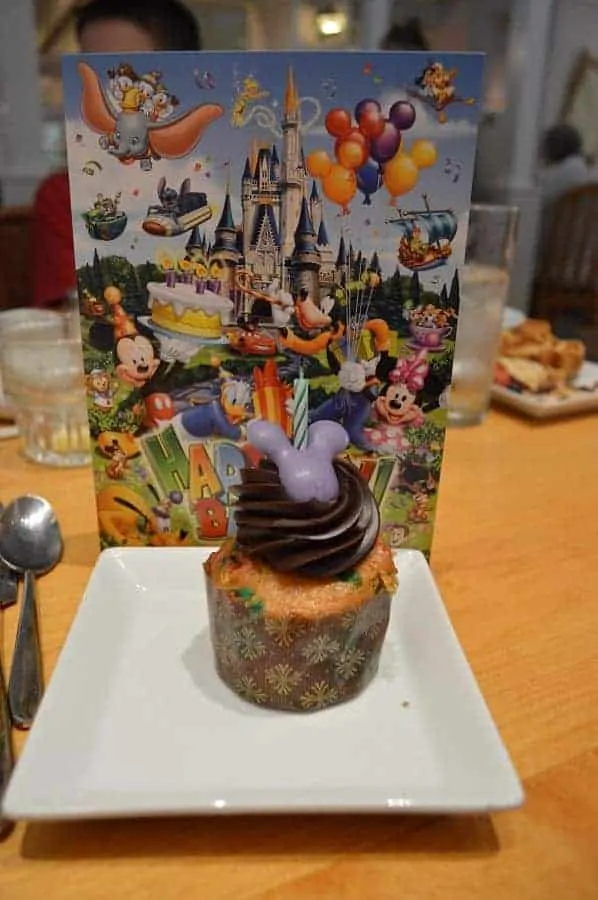 10. Birthday Card on your Birthday
When visiting Disney World on your birthday, you may find that you get certain perks. One thing that we often receive is Birthday Cards signed by characters when we dine at certain Disney World table service restaurants.
We've received them most often at Disney resort restaurants.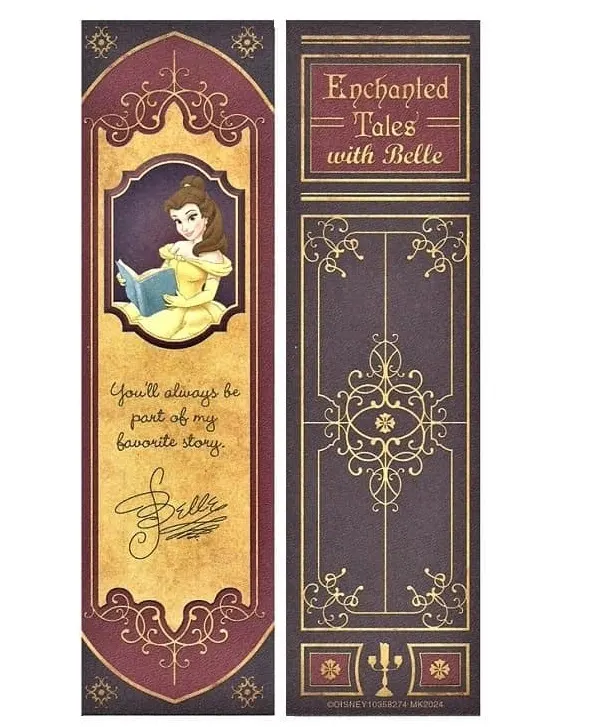 11. Belle Bookmark
If you go to Enchanted Tales with Belle, you will not only get to have a meet & greet with the princess (with a picture), you will also get a FREE bookmark!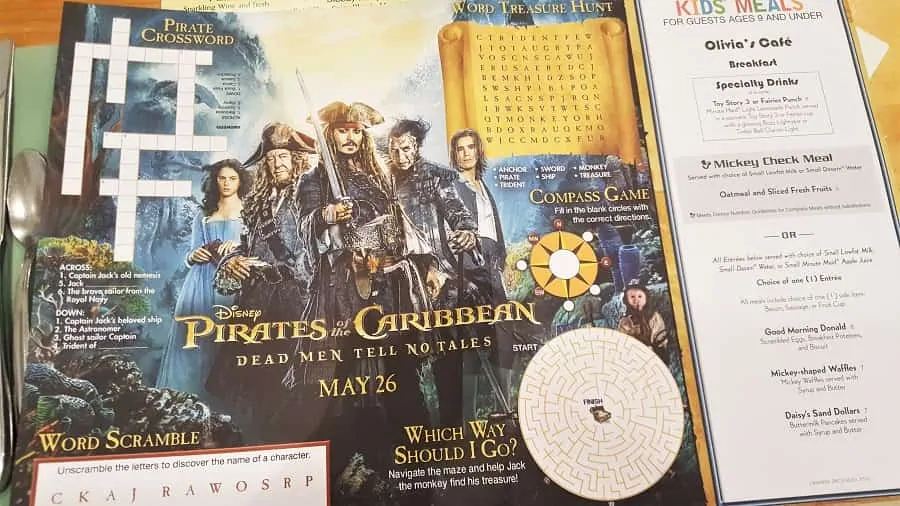 12. Children's Activity Menus
When you go to a sit-down restaurant at Disney, your child will get an activity menu.
If your child is too busy to work on the activity menu during their meal, then be sure to pack it to take home.
They can be used later while you are back at your room or on the car/plane ride back home! You can even take home the crayons.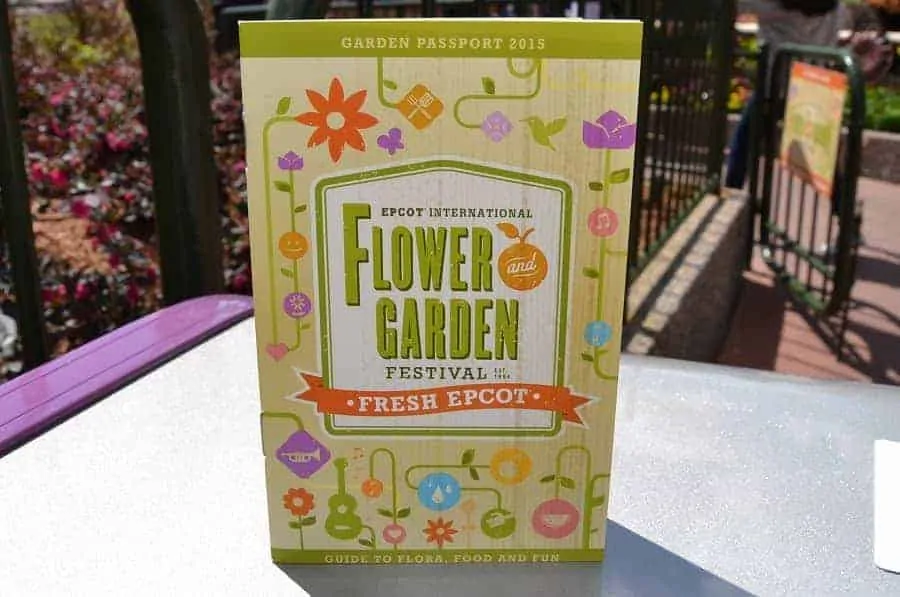 14. Passports
If you visit EPCOT during one of their many festivals throughout the year, you can pick up a FREE Disney passport.
This passport can be found where to get park maps at the entrance and at various food kiosks.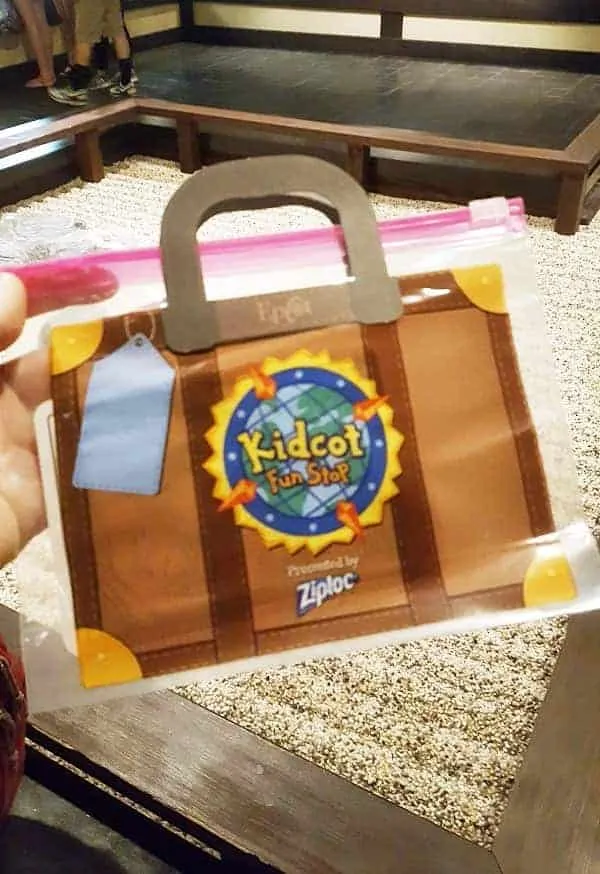 15. Kidcot Passport Suitcase
At Epcot, check out the Kidcot Fun Stops. There you will find FREE coloring souvenirs for the kids.
They will get a card & sticker set at each country in the World Showcase.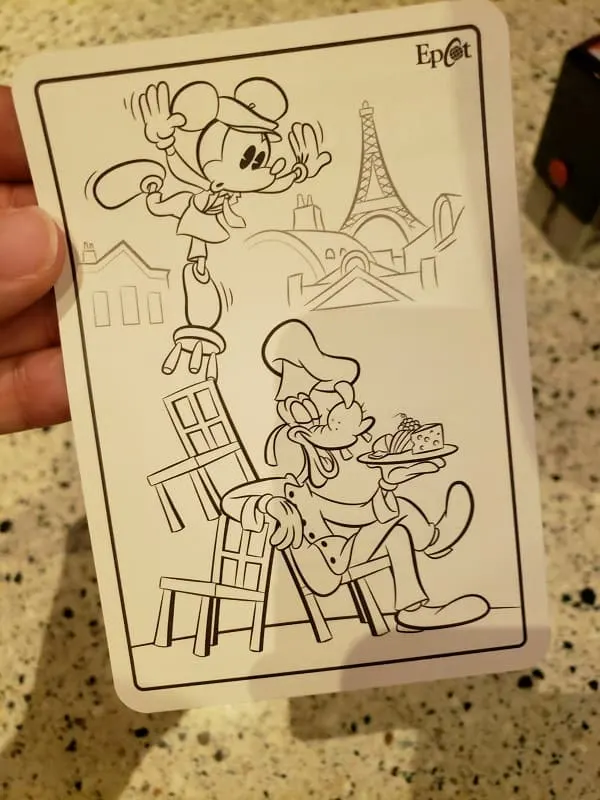 If you ask, they will also write your name or a greeting in their native language on the card.
Getting souvenirs from Disney World is something everyone wants to do, but when you can get FREE Disney souvenirs, it is that much more fun!
What are some other FREE Disney Souvenirs you've found in the park?