There are so many great places to eat at Epcot, but often times Epcot's Coral Reef Restaurant gets overlooked. Perhaps it is because it is tucked away behind The Seas with Nemo and Friends and no one realizes it is there.
Or, it could be because most people go over to the World Showcase to have their big meal of the day.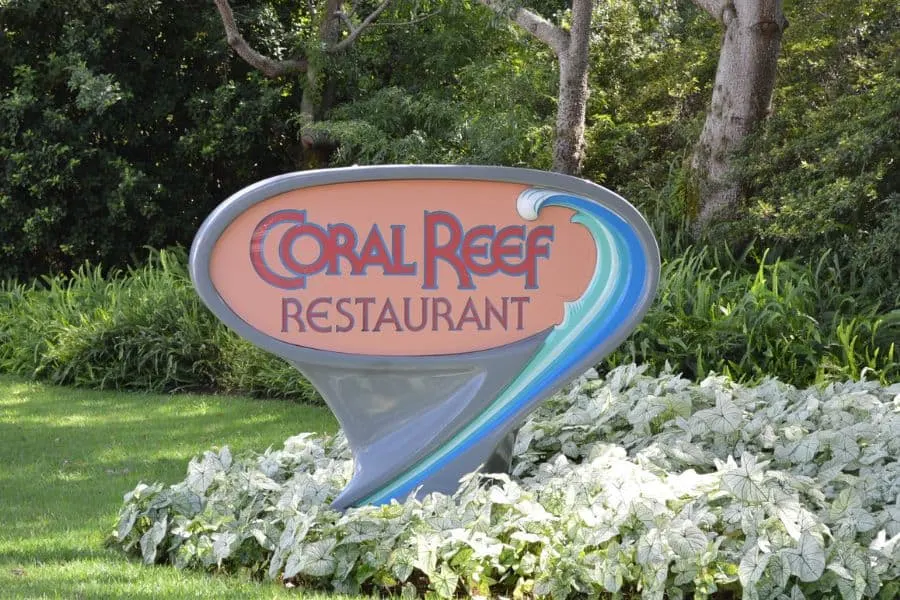 No matter what the reason, if you haven't tried Coral Reef Restaurant in Epcot, you are really missing out on a great dining experience.
Inside Coral Reef Restaurant
When you walk into Epcot's Coral Reef, you will notice how the entire restaurant takes on the theme of being under the sea.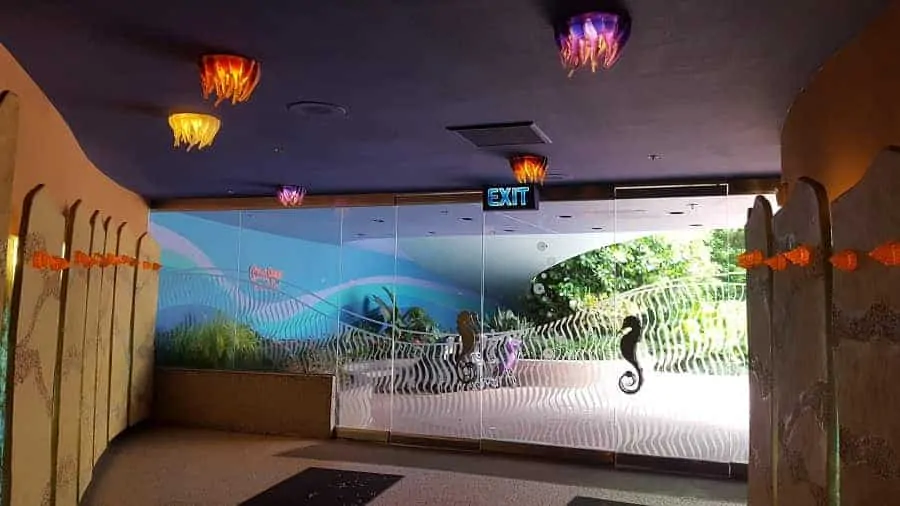 The lights look like sea anemones, there is starfish decor and even the floor looks like an ocean floor.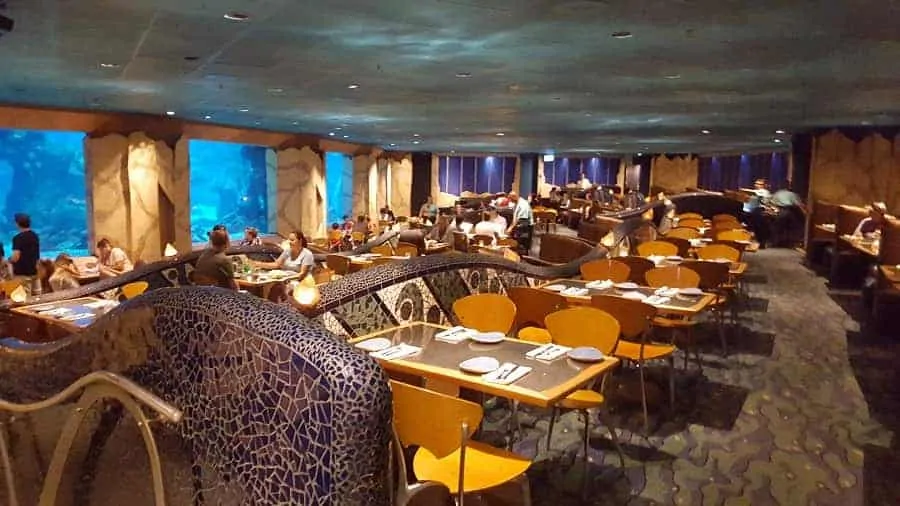 When you walk into the dining area, the first thing you will see is that one entire set of walls is a built-in aquarium.
This aquarium is part of The Seas with Nemo, the largest inland saltwater environment ever built.
If you get the opportunity, request a table next to the aquarium.
You will get a close-up view of the sea life (there are nearly 100 different types of fish) and might even get to see a scuba-diving Mickey!
Coral Reef Menu Options
While the dining experience is phenomenal, the food is also a nice change from typical theme park fare.
There are not many places on Disney property where you can find Charbroiled Octopus, Lobster and Seared Mahi Mahi.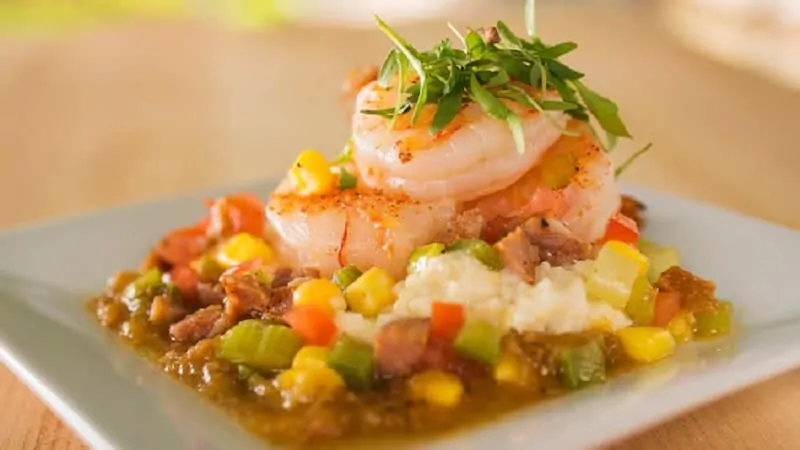 One of the most requested dishes is the Shrimp & Grits! This dish is found on both the regular and the kids' menus. Our favorite, however, is the Mahi Mahi with Caribbean Shrimp Salsa.
While the main courses are quite tasty, probably the best part of a meal at Coral Reef is dessert.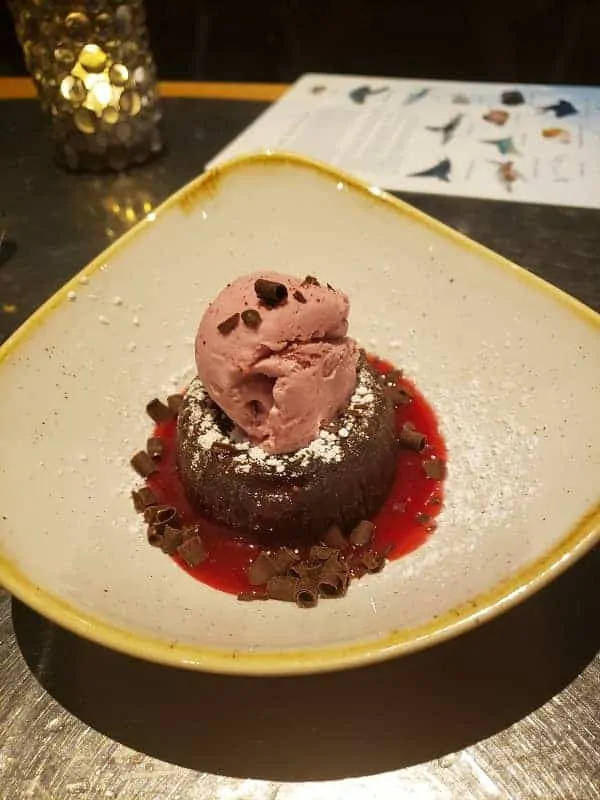 The array of beautifully designed deserts is amazing. You will find Coral Reef Restaurant Dessert Menu filled with really great choices.
Our pick is The Chocolate Wave (warm flourless chocolate cake with raspberry gelato). Think Lava Cake.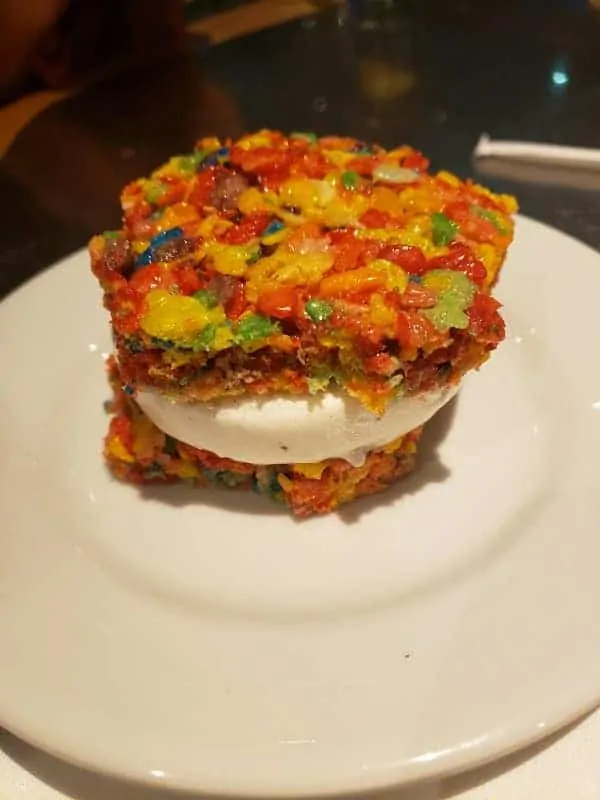 Kids will enjoy the Coral Reef ice cream sandwich. Two colorful Rice Krispy treats with soft vanilla ice cream sandwiched between.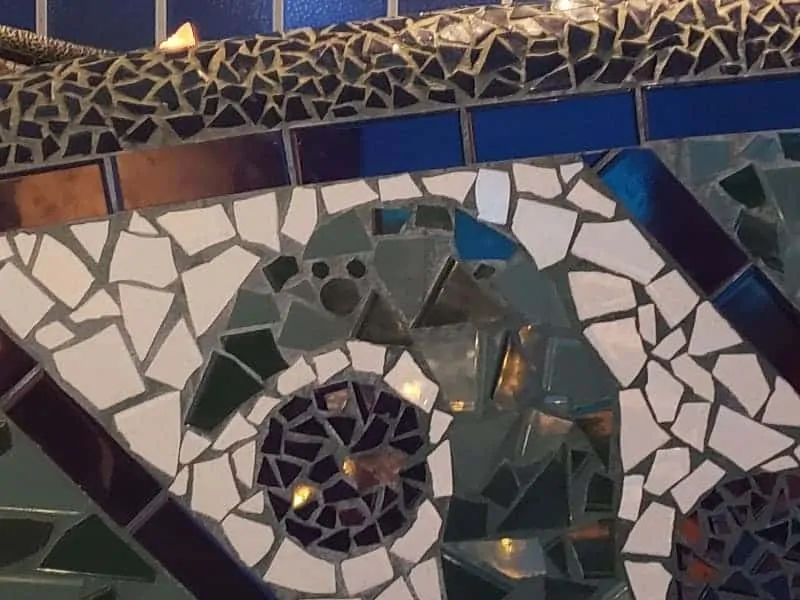 Hidden Mickeys in Coral Reef
While you are waiting for your meal to arrive, ask about the Hidden Mickeys.
We know that there are two inside Coral Reef.
Servers know exactly where they are and can point them out if you request.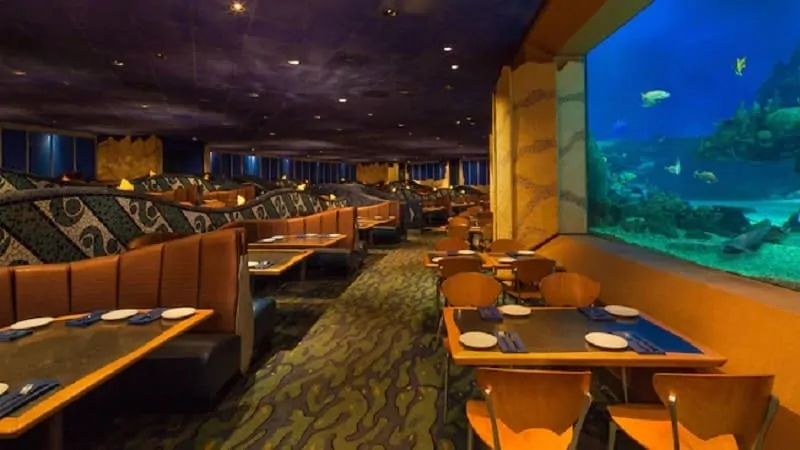 Frequently asked questions about Coral Reef
What park is Coral Reef in?
Coral Reef restaurant is in the EPCOT park near Under the Sea with Nemo & friends.
Is Coral Reef Restaurant on the dining plan?
Yes, Coral Reef is on the Disney Dining Plan. You can use one table service credit for a meal.
Have you had a chance to dine at Coral Reef Restaurant in Epcot? What did you think?