When looking for Disney Resorts that sleep 5, you are going to want to do your research. While Disney has a ton of resorts that sleep 4, finding those that handle larger families can be more challenging, especially if you are on a budget.
The key to finding affordable Disney Resorts that sleep 5 is knowing what to look for.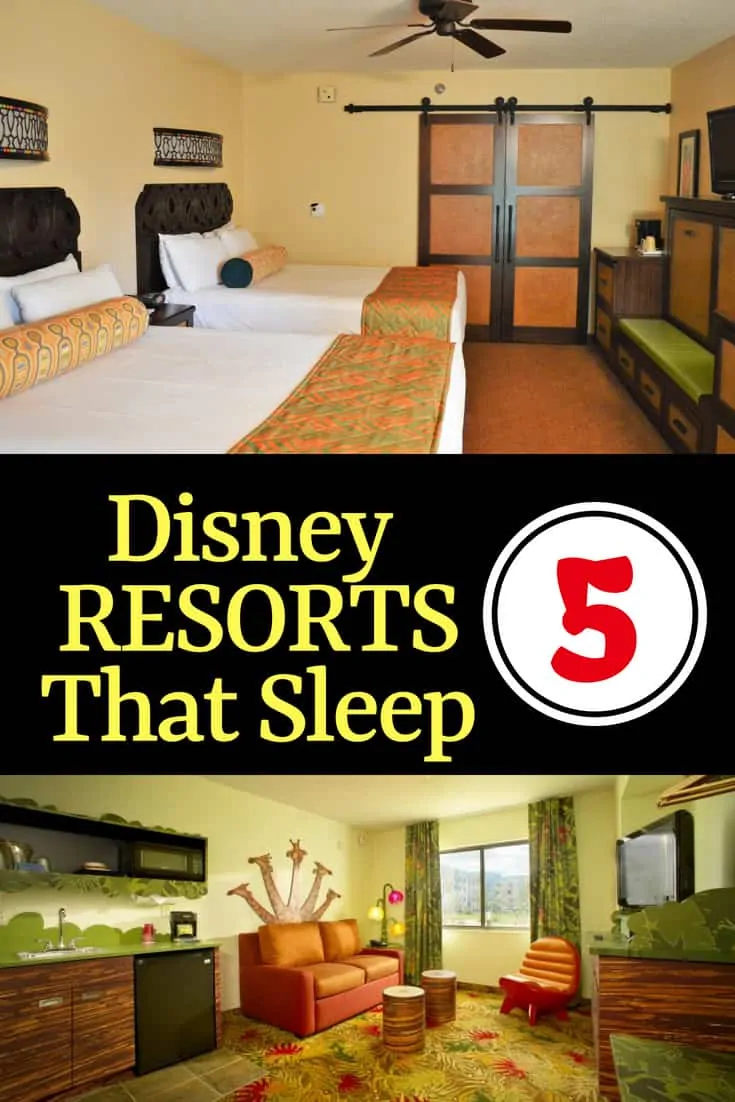 Disney Resorts that Sleep 5
All Star Music Family Suites
Fort Wilderness
BoardWalk Inn
Contemporary Resort
Old Key West Villas
Polynesian Village Resort
Yacht Club Resort
Riviera Resort
When you are booking your stay at a Disney Resort, you will want to take into account several factors before deciding on the type of room you need.
While you will need a bed for everyone in your party, you are going to want to consider how much time you will be spending in your room.
If you are only going to be sleeping and changing in your room, then you may want to opt for one of the more affordable options.
BUT, if you really think you will be spending more time in your room, you may want to really consider giving yourself adequate space to spread out.
It really all comes down to the specific need of your family.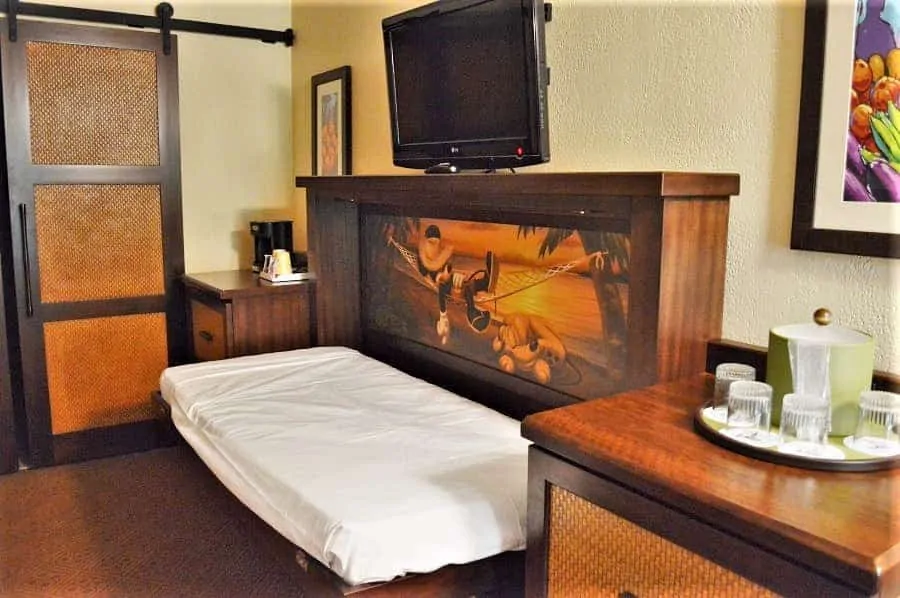 Standard Disney Rooms that Sleep 5
A few of the Moderate Resorts like Caribbean Beach & Port Orleans offer standard rooms that have a trundle (or convertible single bed).
These rooms typically have two queen beds and a trundle.
While still the size of a traditional room at Disney, these rooms are great for families that have three children because they allow two kids to share a bed and the third to sleep on the trundle.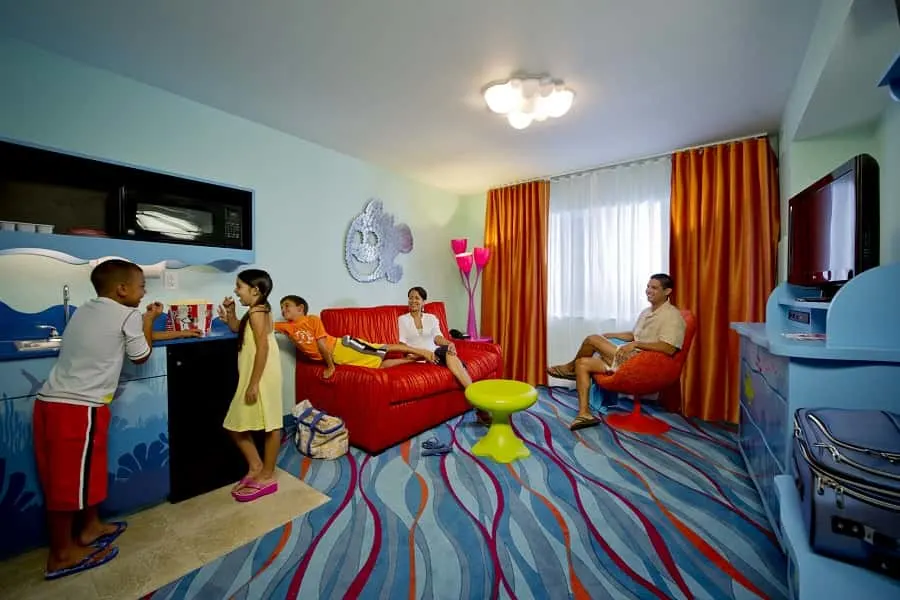 Disney Family Suites
If you feel like you need even more room than a standard room offers, but still want to keep it reasonable in terms of price, consider a Disney Family Suite.
Disney Family Suites like the Finding Nemo Rooms at Art of Animation come in many different sizes, from a one room with two beds and a pull out sofa, to accommodations with separate bedrooms.
These rooms are great when you need the extra room or are traveling with Grandparents.
Do you have a family of 5 travelling to Disney? What resort will you choose?