(We may earn a commission via affiliate links in this post. Read our full disclosure policy.)
If you are looking to meet Disney Princesses at Magic Kingdom, one of the places you will find them is in Princess Fairytale Hall. Princess Fairytale Hall features four Disney Princesses for meet & greets and there are usually FastPasses available to skip the line.
Princess Fairytale Hall
You will find Fairytale Hall located inside of Fantasyland in Magic Kingdom. The facade of the hall looks like an extension of Cinderella's castle with stone walls and stained glass windows.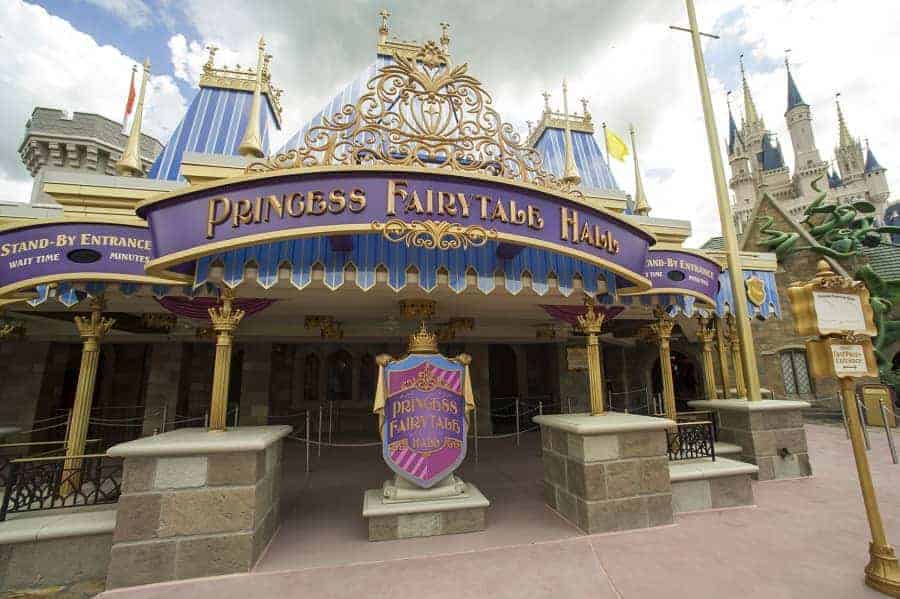 When you arrive, you notice that there are two separate entrances to Princess Fairytale Hall, one to the left, the other to the right. Each will give you the option of meeting two princesses.
You will know which ones are there by looking for the signs in front of each line.
Currently, the choices are Cinderella & Princess Elena OR Rapunzel & Tiana.
The princesses do change out from time to time, so be sure to check your Disney guide to see who is available on the day you are at the park.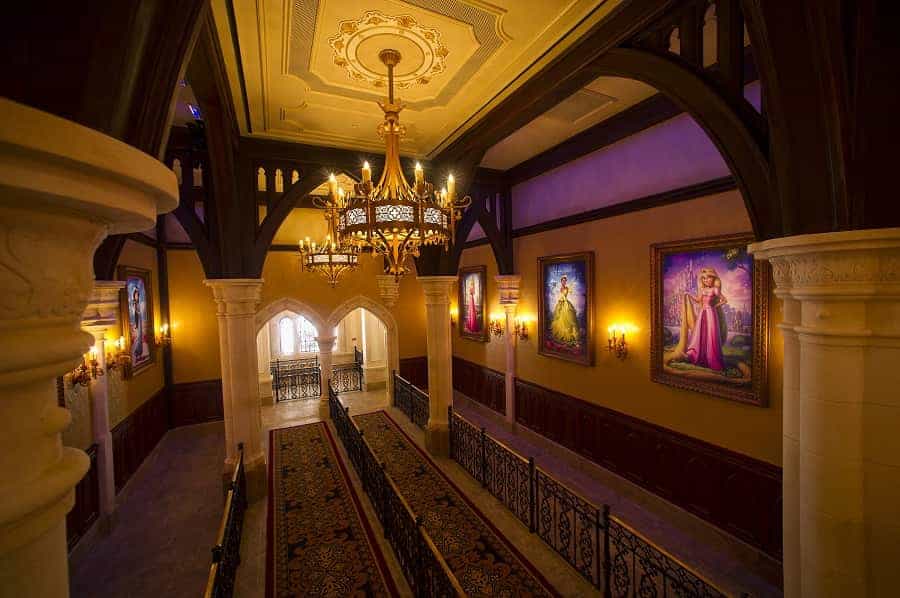 When you walk through the queue, the entryway opens to a large Royal Gallery featuring columns and portraits of all the Disney princesses.
As you pass through the gallery, guests will have a short waiting time before being ushered into the Princesses royal chambers.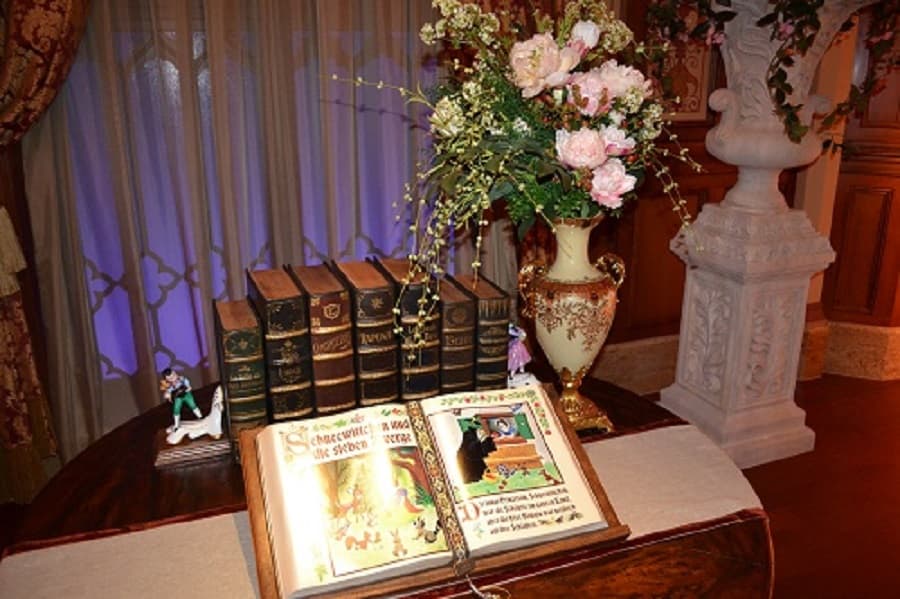 Each chamber features a large framed painting of a fairytale landscape with a table with a set of bound leather storybooks. You will easily notice that the fairytales are written in their original language.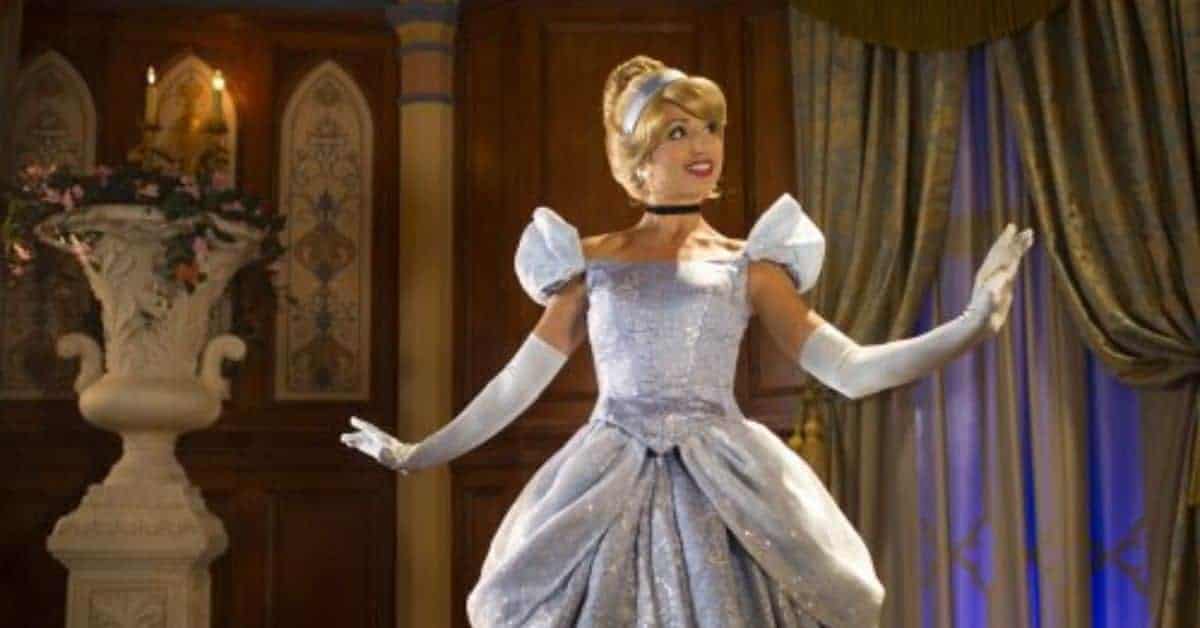 The lines can be very long for princess meet & greets. While it hasn't been added yet, we believe that it will probably be part of the Genie+ system. If so, then you will be able to book your time in advance without having to wait in the lines.
Have you had a chance to go to the Princess Fairytale Hall Meet & Greet? If not, what princess would you most hope to meet?