When exploring EPCOT's World Showcase, one of the places you will want to spend some time in is the Mexico Pavilion.
EPCOT Mexico Pavilion is full of great food & drink, the only place you'll find a Coco attraction and one of the few countries that actually contains a ride.
When you reach the Mexico Pavilion, the first thing that will catch your eye is the 36-foot-tall pyramid. This structure is modeled after the Aztec Temple of the Feathered Serpent in the ancient city of Teotihuacán.
Don't just walk by this beautiful pyramid. It is worth exploring the inside even if you do have to walk up several stairs!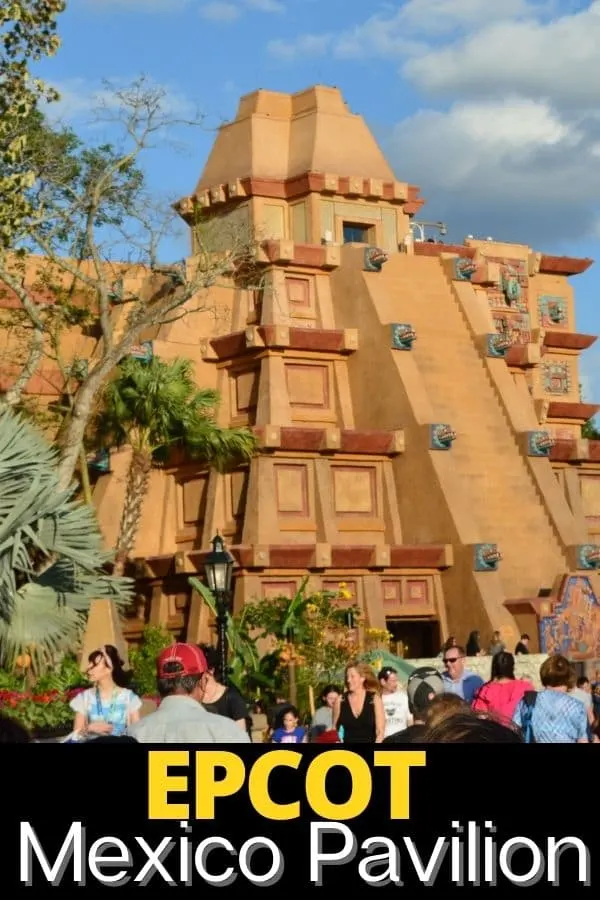 Inside the EPCOT Mexico Pavilion Aztec Temple
The first thing you will see when you walk into the pyramid is the Remember Me! La Celebracion Del Dia De Muertos exhibition that features Coco.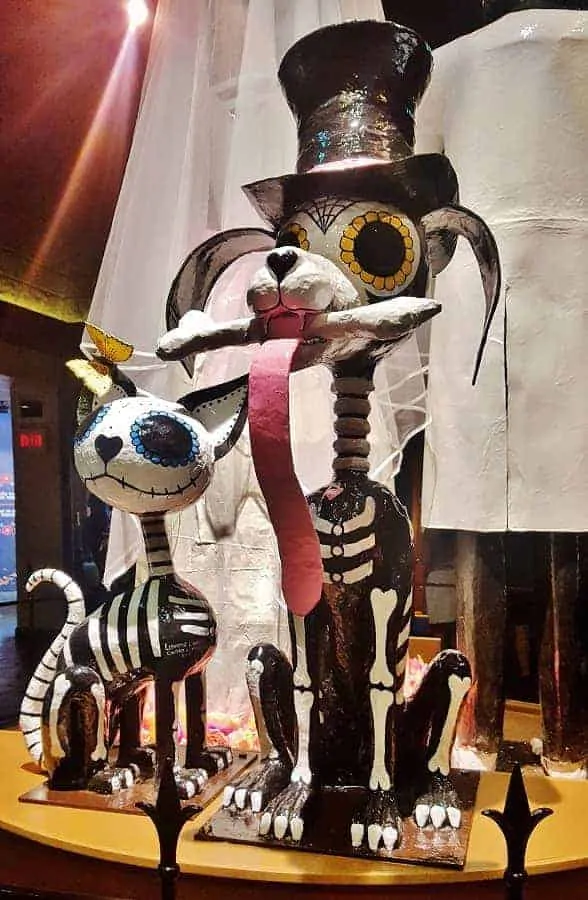 The centerpiece of the exhibit is two Dia de Muertos statues.
Around the interior walls are various interactive scenes from the Animated Pixar movie Coco.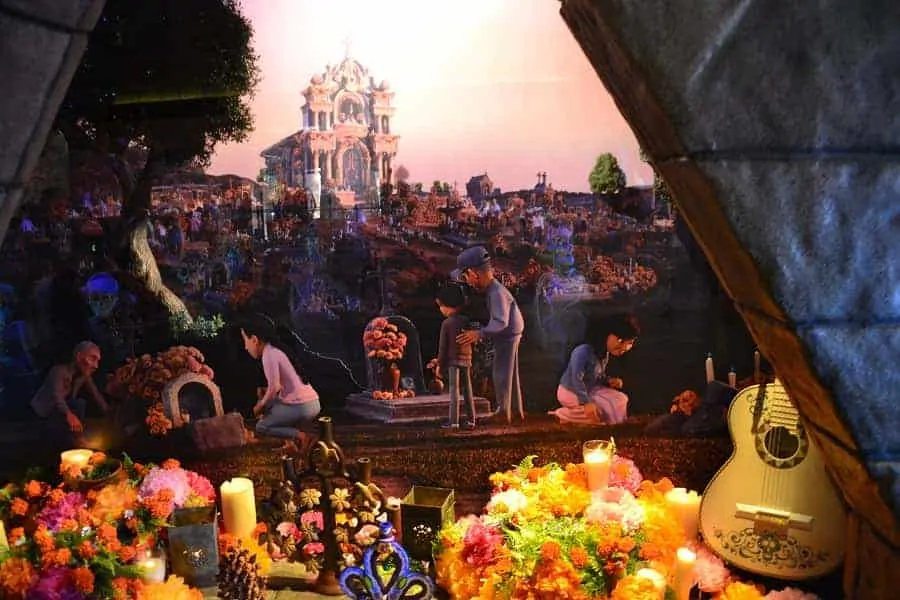 If you love the movie, you won't want to miss seeing this!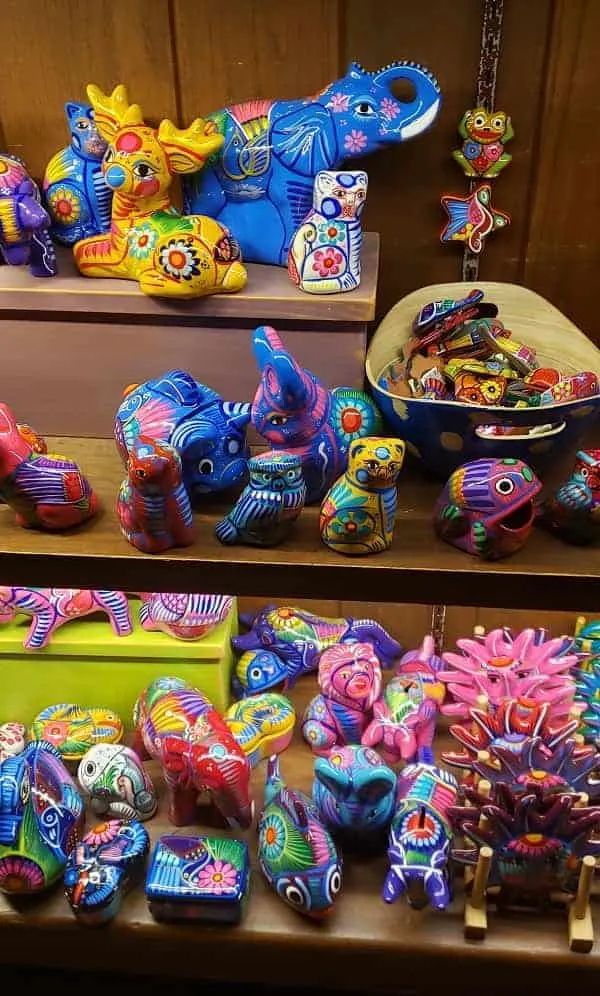 When you exit the Remember Me exhibit, you will walk down stairs into a plaza featuring Mexican crafts, locally made items and toys.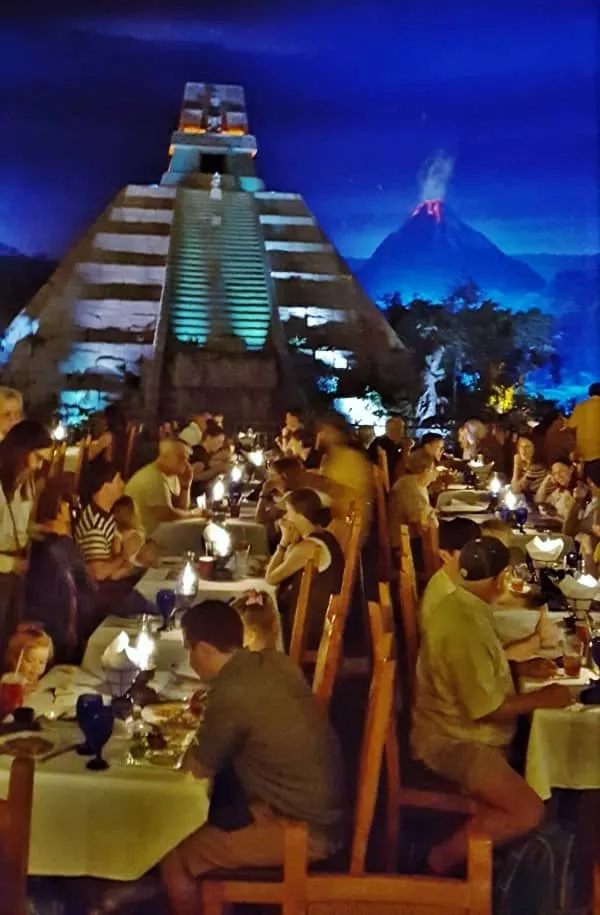 The focal point of the interior space is San Angel Inn Restaurant.
This indoor table service restaurant features Mexican entrees & is built to look like a 17th-century hacienda at the base of Mayan ruins.
You'll find entrees like Pollo a Las Rajas & Camarones a la Diabla and an array of traditional Mexico desserts.
If you want to learn about tequila, you will want to visit La Cava del Tequila.
Located along the left of the restaurant, this small bar has a vast collection of tequilas, specialty margaritas and light Mexican appetizers.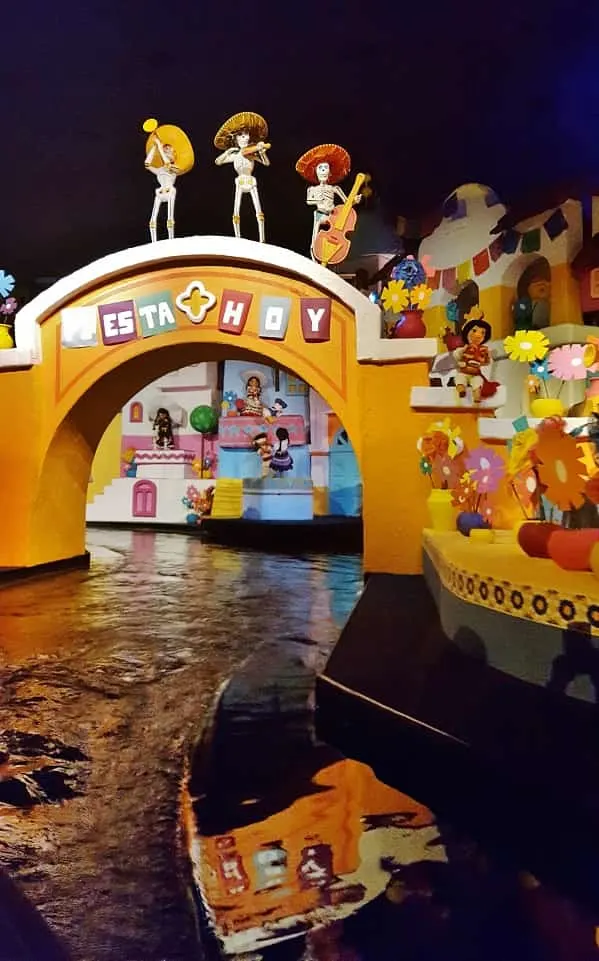 Also inside the Aztec Pyramid is the Gran Fiesta Tour Starring The Three Caballeros.
On this boat ride, you will cruise down the Rio Grande past some of the most famous landmarks in Mexico.
While you cruise, you will follow Panchito (a Mexican charro rooster) and José Carioca (Brazilian parrot) who are searching for their missing friend (Donald Duck).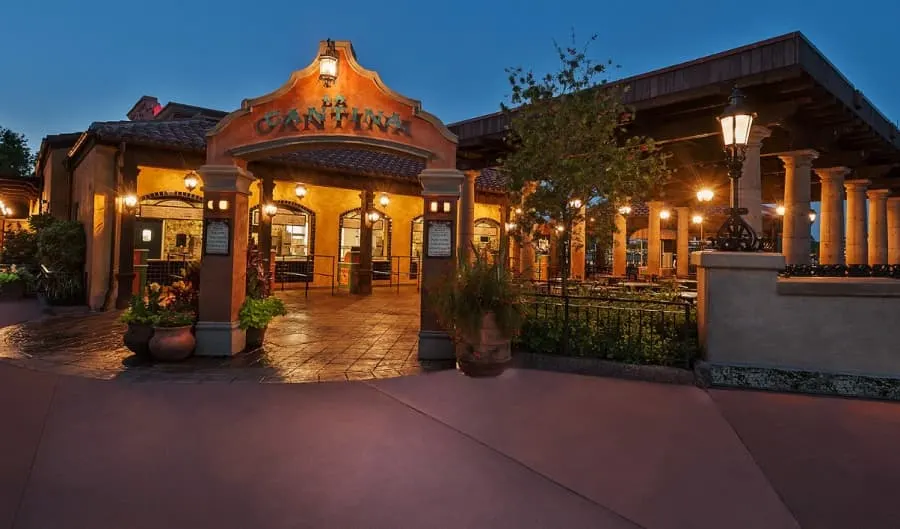 Outside the EPCOT Mexico Pavilion Aztec Temple
La Hacienda de San Ángel – This traditional Mexican table-service restaurant sits along the World Showcase lagoon.
Cantina de San Ángel – One of my personal favorite counter-service locations at World Showcase, you will find tacos, nachos and freshly made guacamole
Choza de Margarita – If you are looking for amargarita to cool off, check out this outdoor margarita bar.