Disney's Wilderness Lodge is the perfect escape from the hustle and bustle of a typical Disney vacation. This deluxe resort was built to make you feel like you are vacationing in one of the great lodges of the American Northwest.
The Wilderness Lodge Resort
As soon as you enter the property, you will get the feeling you have arrived at a Rocky Mountain lodge.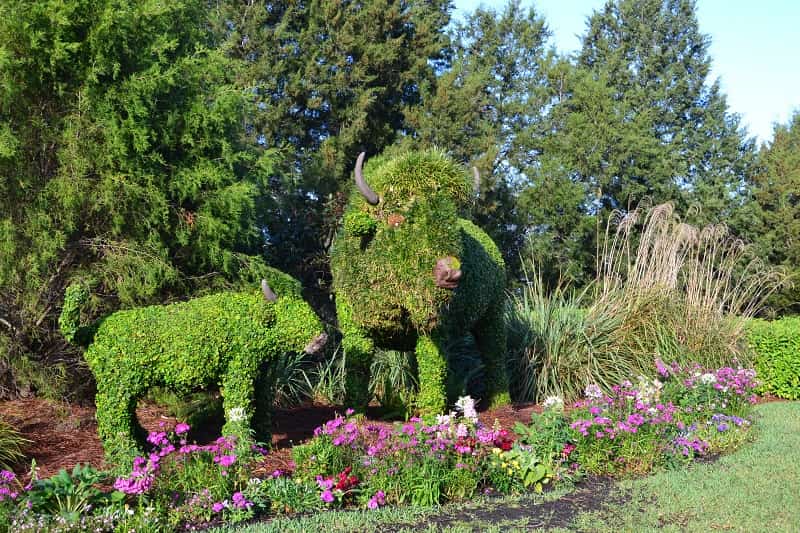 Tall pines and evergreen trees surround the resort. And you may even see some wildlife when you arrive.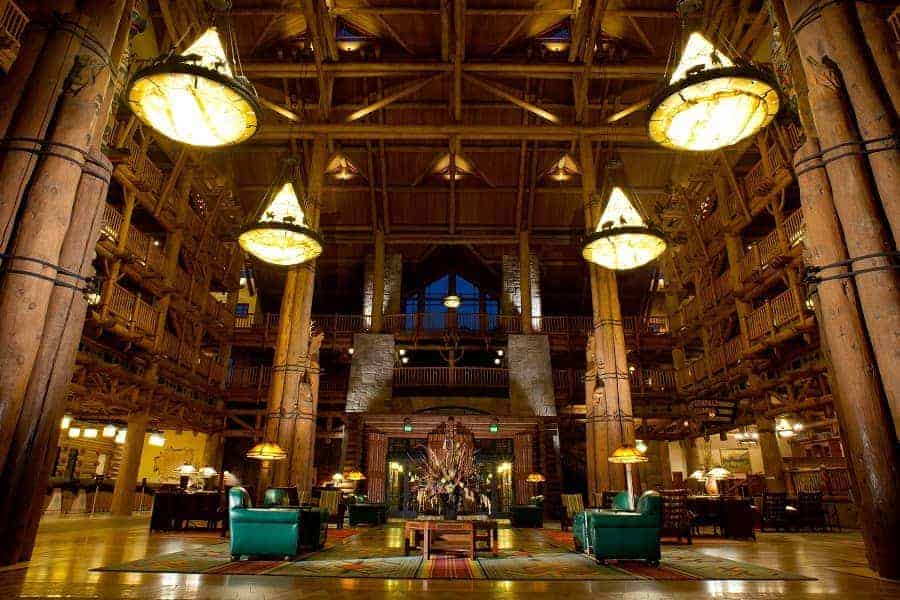 Inside Wilderness Lodge is just as awe-inspiring as the outside. The atrium is built to look like a great lodge with wood and stone work.
The entire them is that of the Great American West and you will find both art and artifacts paying homage to many Native American tribes like the Cheyenne, the Crow, the Sioux and the Blackfoot.
There are massive chandeliers with scenes of Native Americans and buffalo in the lobby.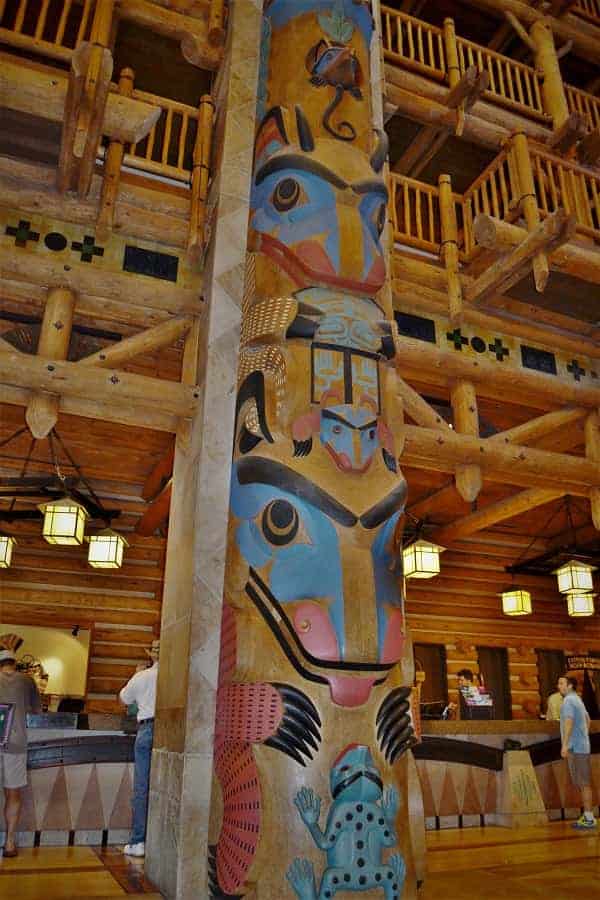 You'll find many Native American accents like totem poles, hand woven rugs, and headdresses.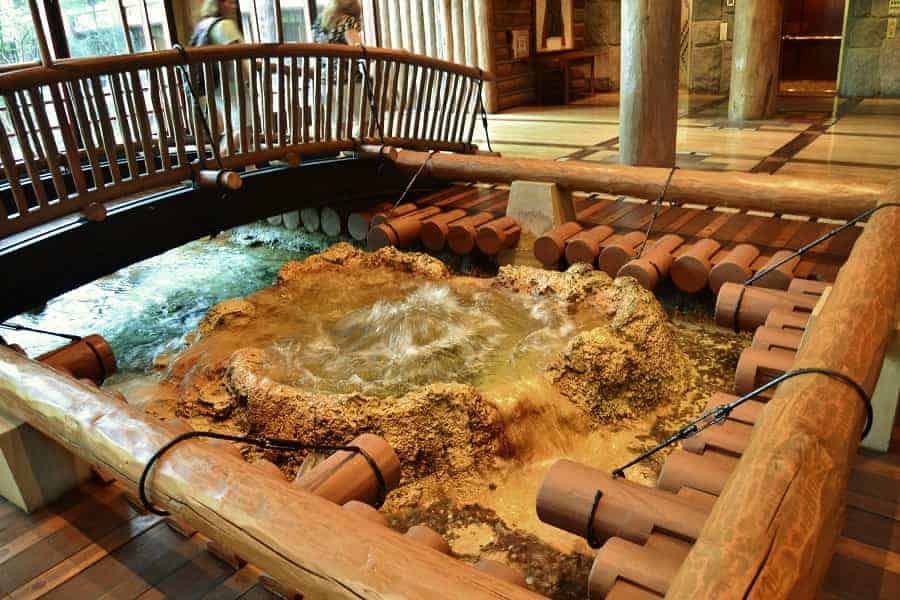 One of the most unique features of the Wilderness Lodge resort is the bubbling hot spring in the main lobby. It goes from the inside building all the way to the outside area of the resort.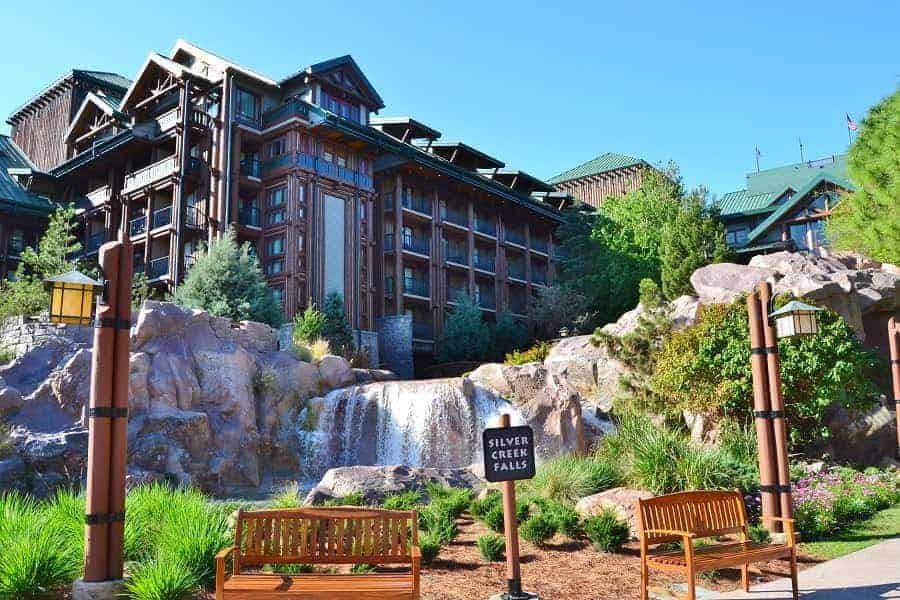 When you walk outside of the lobby, you will find a 15 foot waterfall right next to the Wilderness Lodge Pool area.
There is plenty of open area to explore on foot or by bike.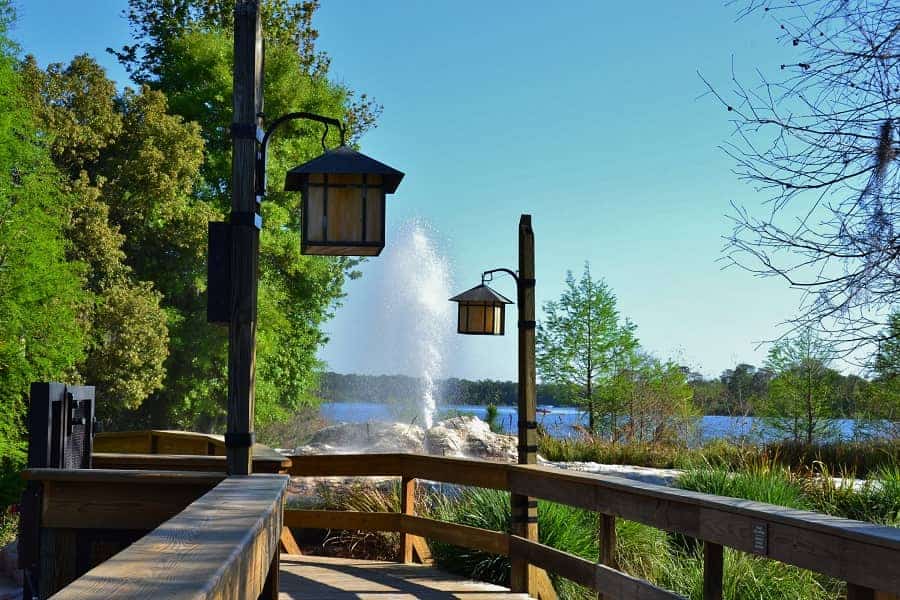 Take a walk along the trail behind the pool and you may be able to see an Old Faithful-style geyser erupt.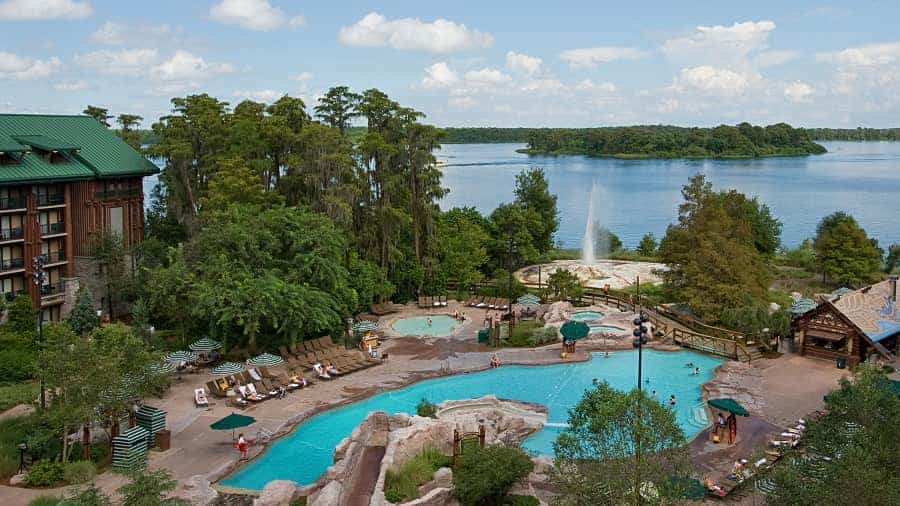 Wilderness Lodge Pools
Copper Creek Springs Pool
The large pool is large with plenty of space to catch some rays and a small slide that the kids will enjoy.
A kiddie pool and hot and cold spas complete the swimming area which then flows toward Bay Lake.
Boulder Ridge Cove Pool
The newest pool in Wilderness Lodge is themed to be like a legendary mine of the Great Northwest.
The zero-entry pool is a great lazy spot to enjoy the day. Nestled nearby is a whirlpool spa and several cabanas.
Wilderness Lodge Restaurants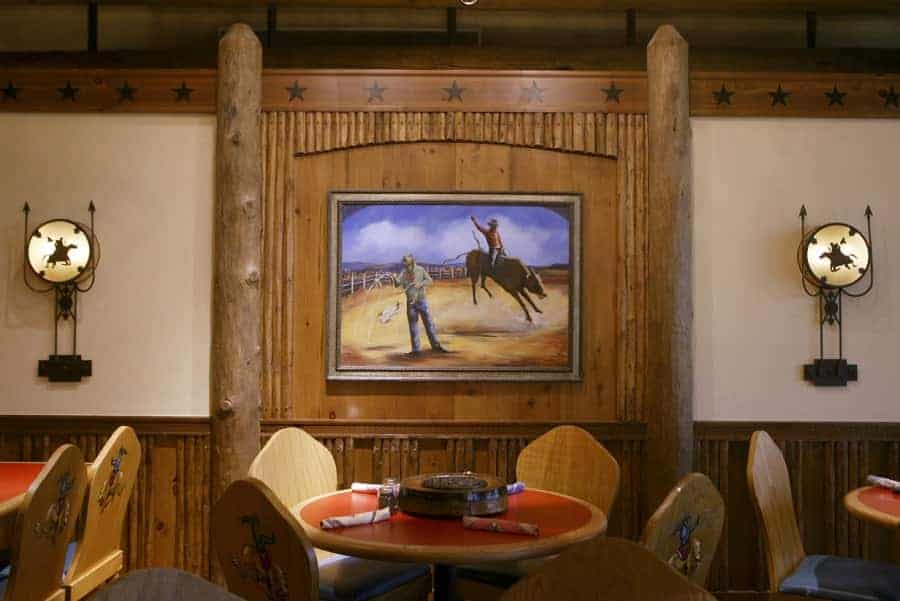 Whispering Canyon Cafe
This fun family-style, all-you-can-eat restaurant, takes on an American West motif. Come with an appetite and a sense of humor as the staff will really really bring the antics.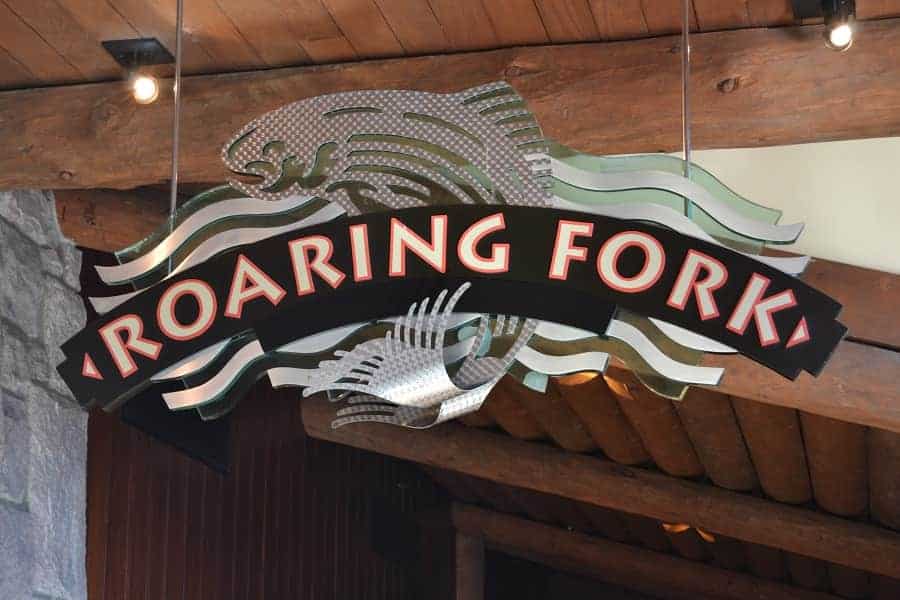 Roaring Fork
Roaring Fork is a quick service location at the resort. You can grab your food and eat inside or head outside and get a table with a view of the resort surroundings.
Breakfast features platters of Eggs & Mickey Waffles along with a pretty amazing Chocolate-Hazelnut filled French Toast.
You will find Burgers and Flatbreads for Lunch & Dinner.
Whatever you do, don't miss the desserts. There is a large bakery area and even a self-serve ice cream machine. One of the treats you should get here is the Bear Claw & Campfire Cupcake!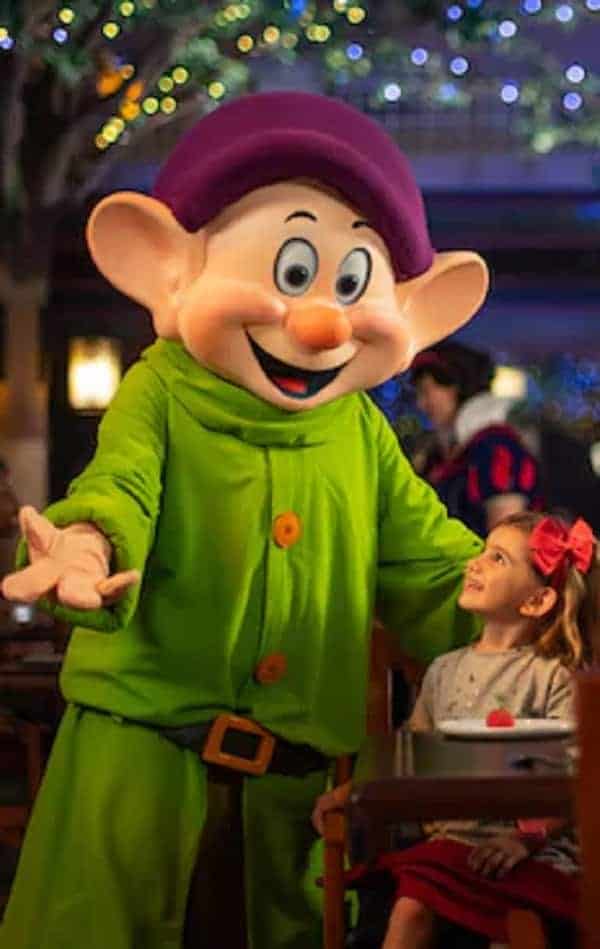 Artist Point
Treat yourself to a dinner in the Enchanted Forest.
This table service restaurant is a character experience and is where you can meet Snow White, Dopey and Grumpy along with the Evil Queen.
The Artist Point Menu is prix fixe which means that you will share an appetizer, order an entrée, and then share a set of desserts.
Entrees include Royal Prime Rib Roast, Brother's Grimm Roasted Chicken, Magic Mirror Slow-braised Pork Shank, Beef Stew and Bashful's Butter Poached Sustainable Fish.
Vegetarian options are also available.
Geyser Point Bar & Grill
Enjoy a sandwich, burger or salad at this quick service poolside location that allows you to dine on the outdoor deck. There is a full bar so feel free to grab your favorite beverage as well!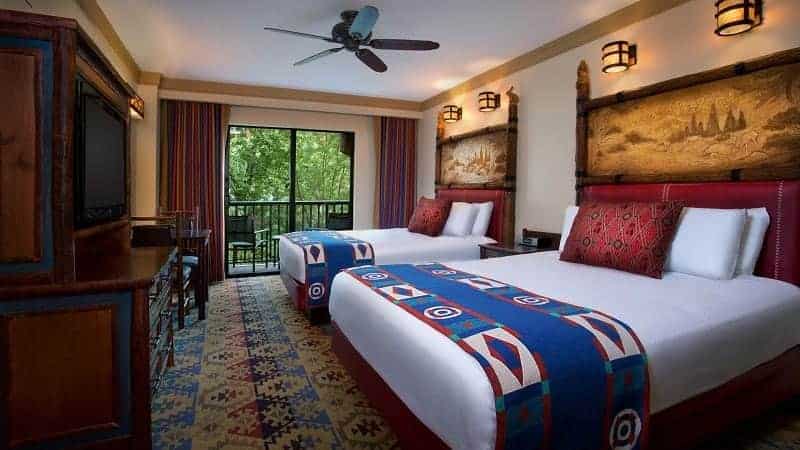 Wilderness Lodge Rooms
Rooms are spacious and make you feel like you are staying in lodge with wooden accents and woven throws.
Even the patterned carpet makes you feel like you are anywhere but Florida!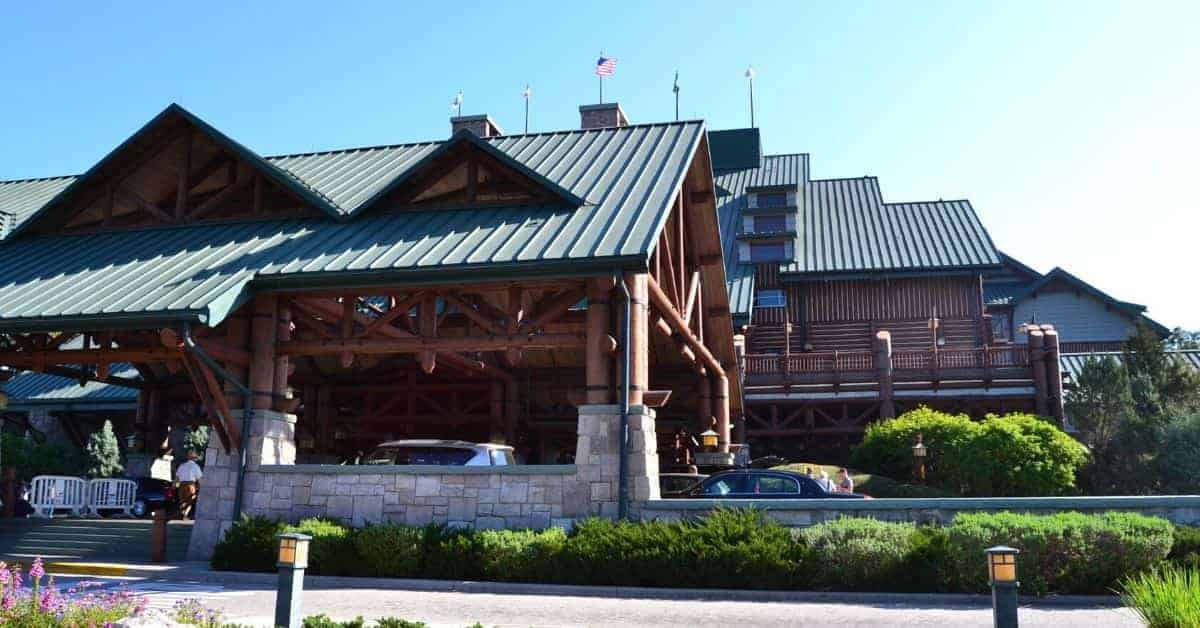 There is just so much to do at this Disney resort that you could easily fill several non-park days of your vacation with the different activities.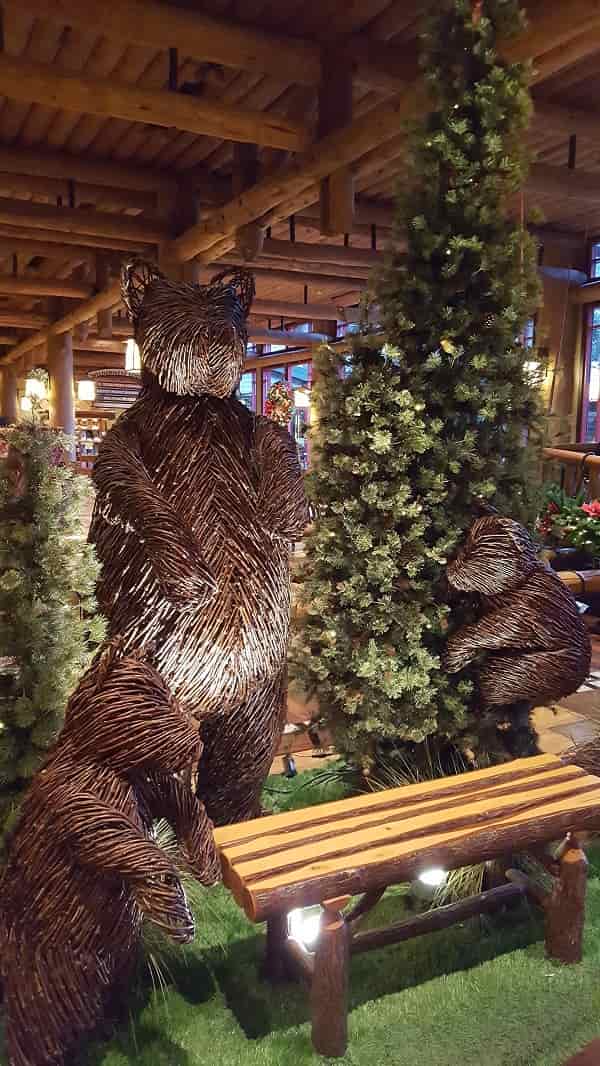 Visiting in November or December? This is one of our favorite Disney Resorts to see at Christmas. It is decorated with beautiful Christmas trees and greenery.
Have you stayed at Disney's Wilderness Lodge? What was your favorite part of the resort?