One of my favorite stores in Magic Kingdom is Ye Olde Christmas Shoppe. It is filled year-round with some one-of-a-kind Disney Christmas goodies! I could easily spend the better part of an hour browsing just the ornaments alone.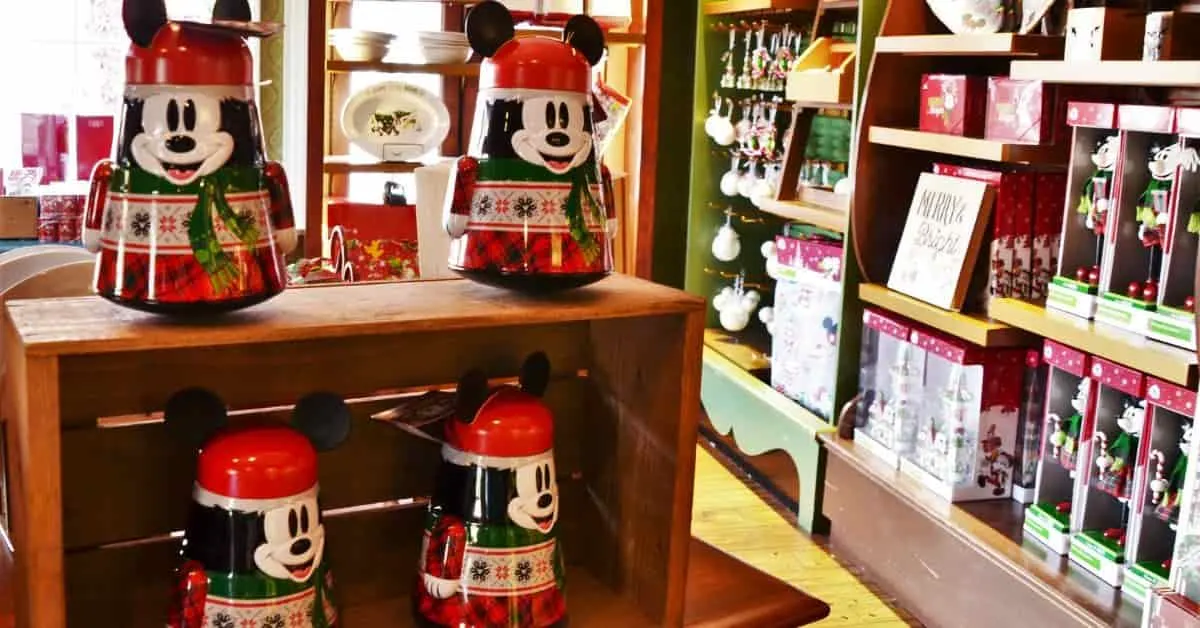 What You'll Find in Ye Olde Christmas Shoppe
Located in Liberty Square, Ye Old Christmas Shoppe has the largest selection of Disney Christmas items inside Magic Kingdom.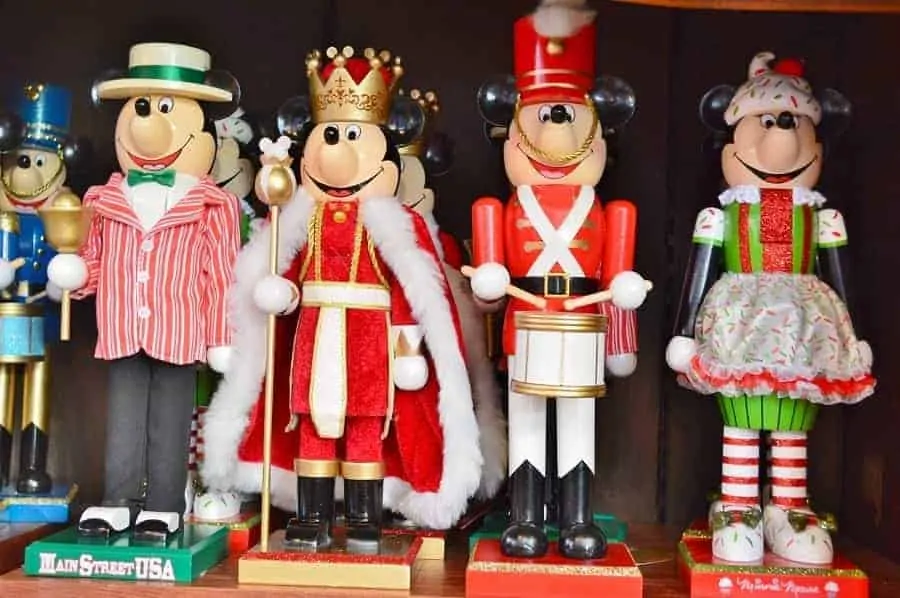 The store is filled with holiday items year-round and has everything from Disney ornaments to Mickey Mouse nutcrackers!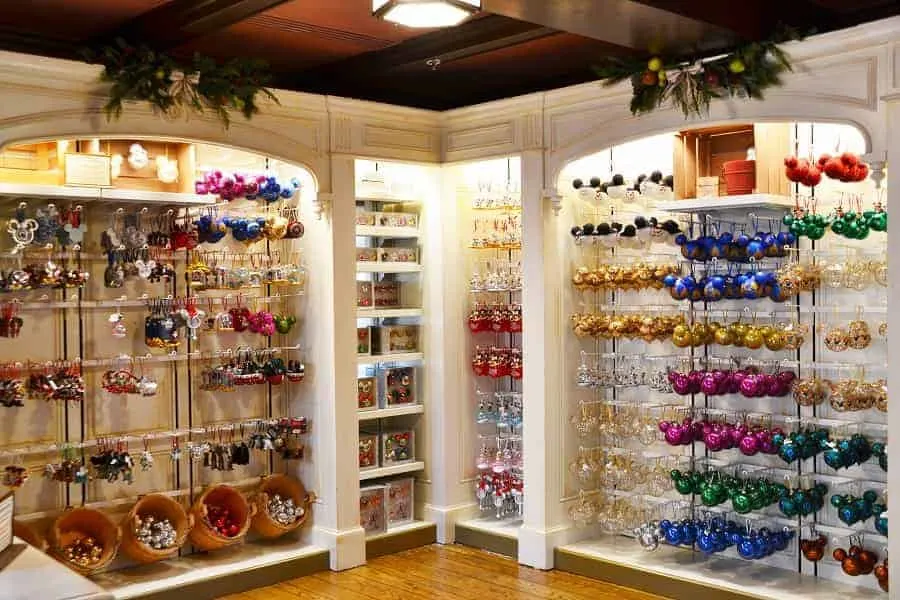 There is absolutely no shortage of Christmas ornaments you can buy at this Magic Kingdom shop.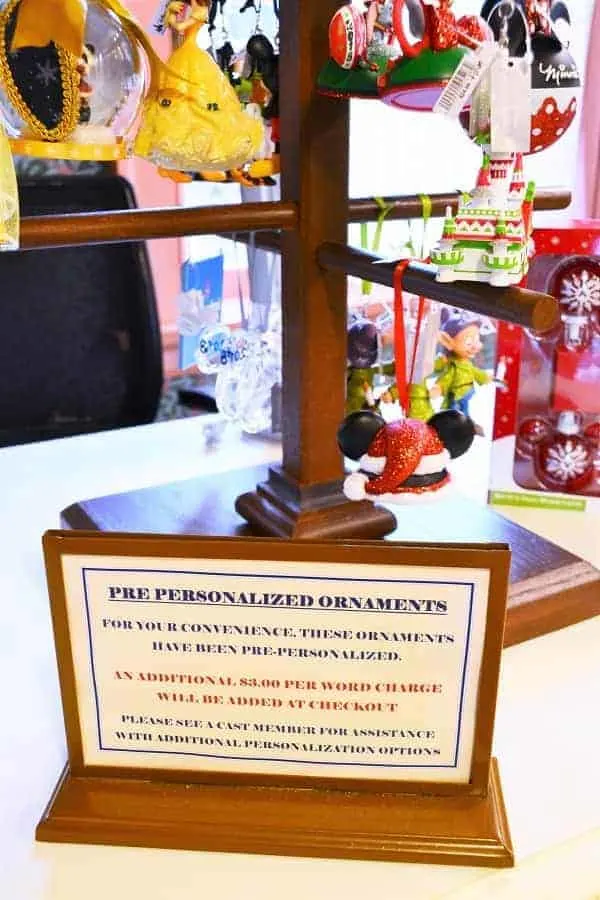 If you are looking for a special gift to bring back home, consider getting a personalized ornament.
You can find a large selection of ornaments that can be customized with your name (or the name of a loved one). They will personalize them while you wait.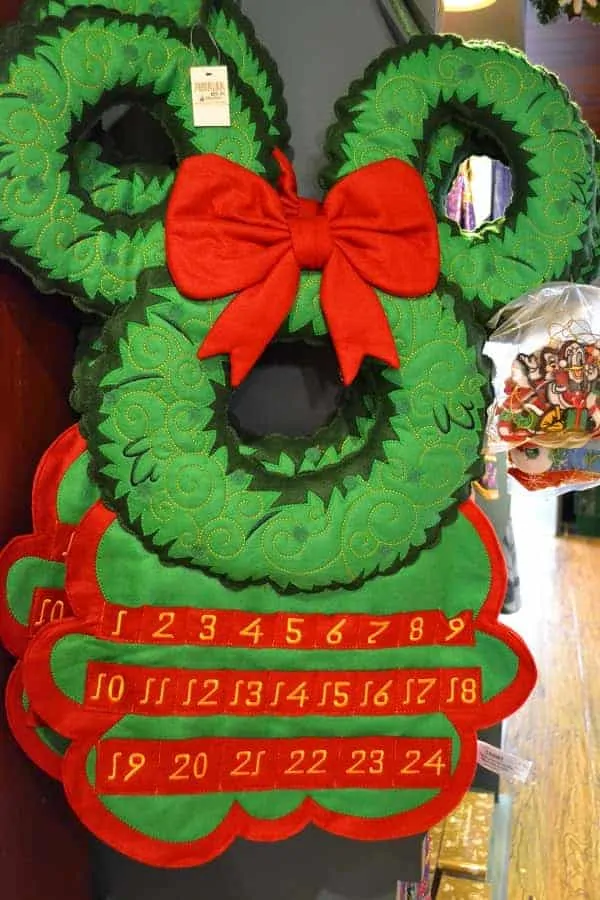 If you want to do some holiday decorating with a Disney theme, Ye Olde Christmas Shoppe has a ton of merchandise!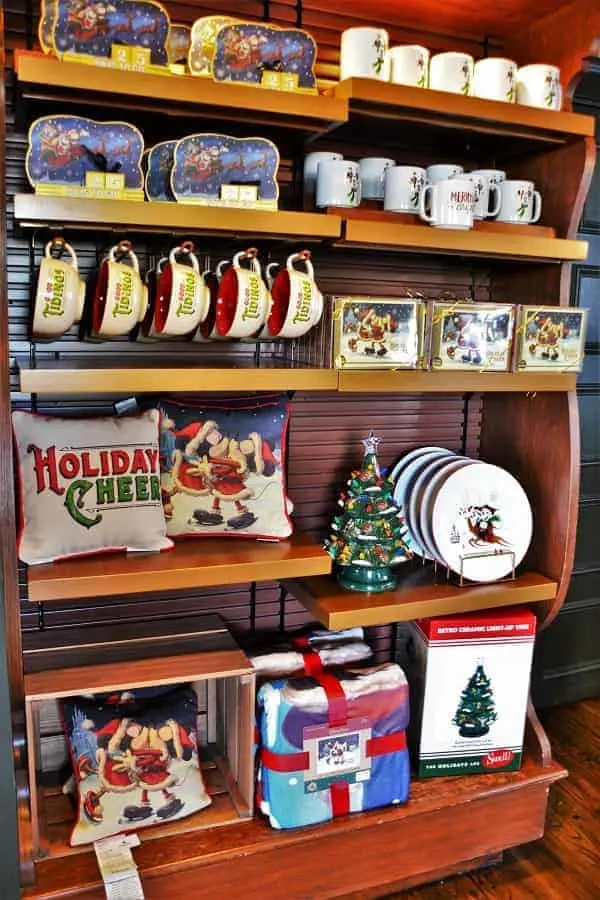 It doesn't have to be Christmastime for you to find tons of holiday-themed merchandise. You will find Christmas platters, tree skirts, Advent calendars, and other types of Disney Christmas home decor all year long.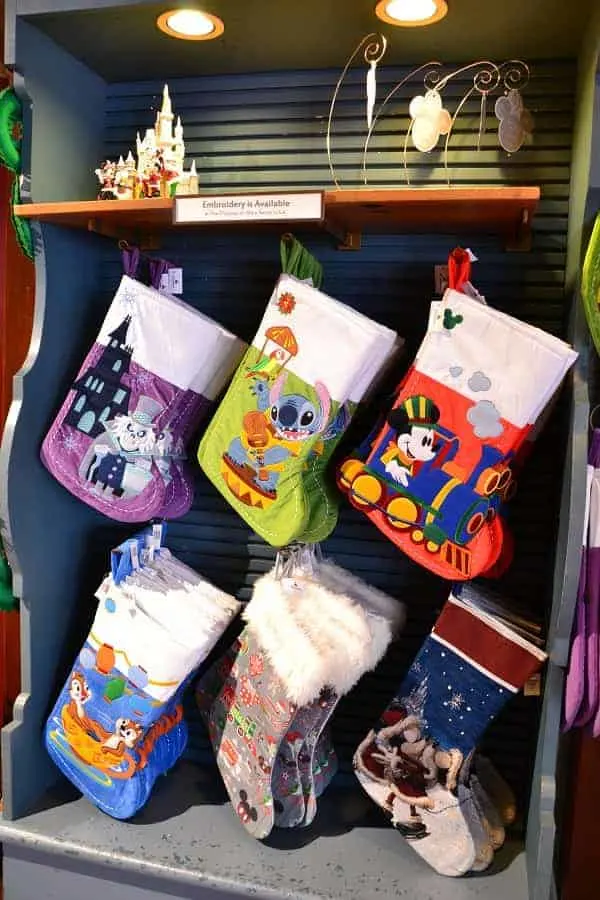 They also have a large supply of Disney character Christmas stockings! I love the idea of each member of the family getting a different Disney character stocking!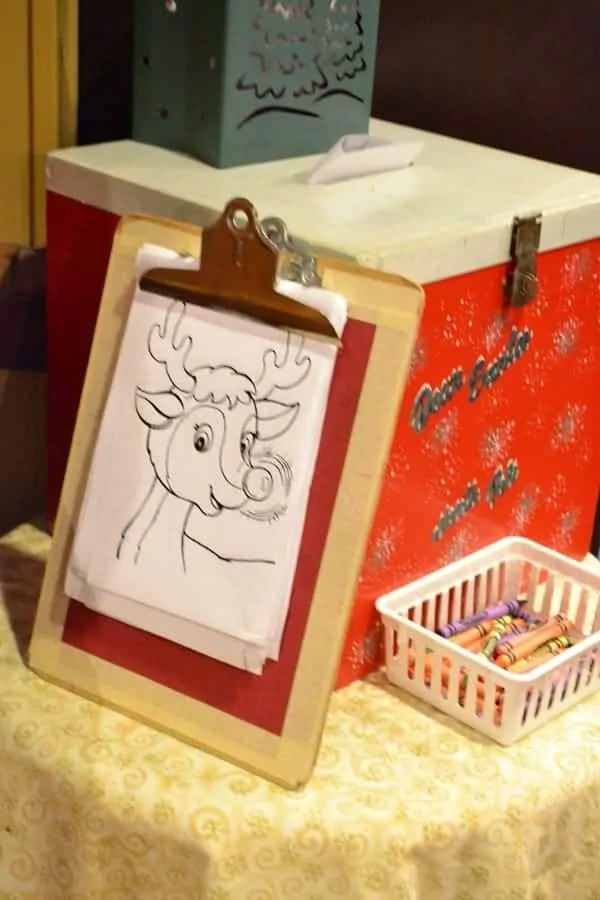 Ye Olde Christmas Shoppe at Christmas
During Christmastime, you can find an area for children to mail a letter to Santa.
Situated near the register area, there are crayons, a coloring page and a box marked Dear Santa/ North Pole.
Children can spend time coloring a page to keep OR can send it (using the back for a list) by placing it in the box.
Remind children that Santa stops by on his way to the parade to pick up the letters before heading back to the North Pole.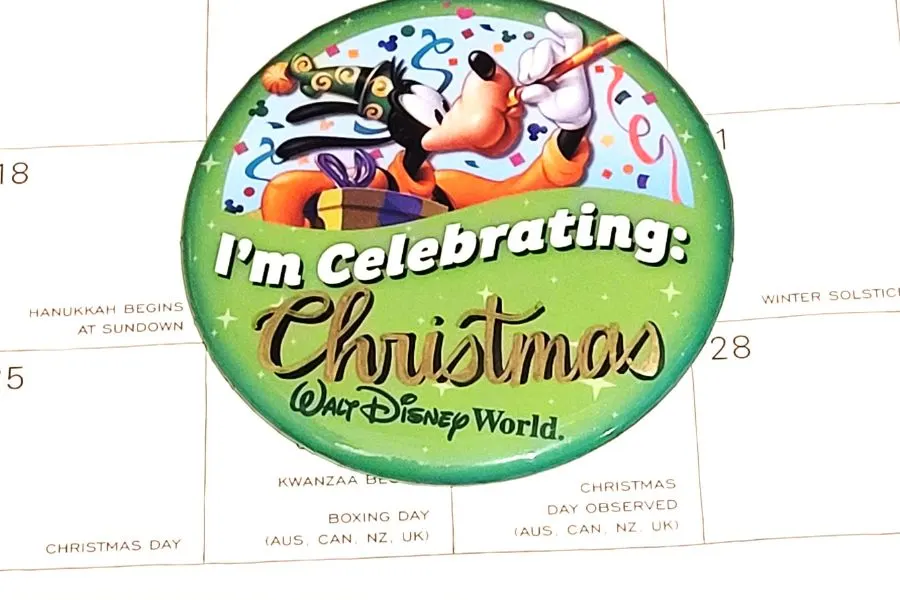 Also, you can purchase a Celebrating Christmas button that is only available November-December.
If you miss visiting Ye Olde Christmas Shoppe, you can also find Disney Christmas decor at Disney's Days of Christmas in Disney Springs.
Have you been to Ye Olde Christmas Shoppe? Did you find something you can't live without?