If you are on a tight budget and looking for the cheapest way to go to Disney World, we have a few things for you to consider that will help you keep costs down.
Cheapest way to go to Disney World
Go in the Off-Season
One of the best pieces of advice I can give you about going to Disney World on the cheap is to go in the off-season. This means NOT going to Disney World in the summer when it is most crowded.
Check our Disney World crowd calendar to find the best off season dates. Not only will traveling to Disney World be cheaper, it will be less crowded.
Don't go to all the Disney World Parks
Disney World is made up of four theme parks, two water parks, golf courses, mini golf courses and a shopping district.
If you are going to Disney World on a budget, there is no way you can do it all and not spend some serious cash.
Instead, get creative with your planning!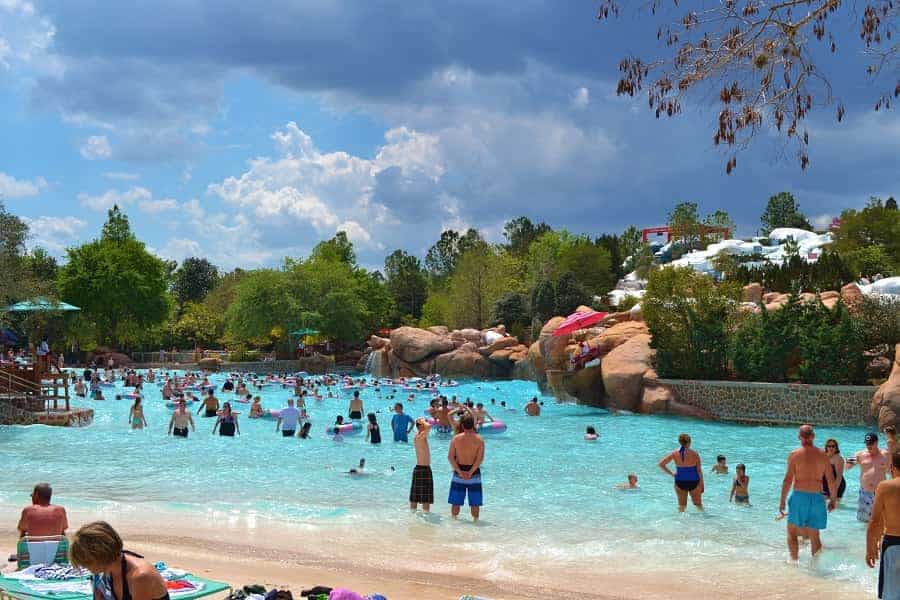 You can hit one or two parks, toss in a day at a water park and a day at the Disney Springs shopping district and still have a full vacation, yet spend far less than if you hit all four parks.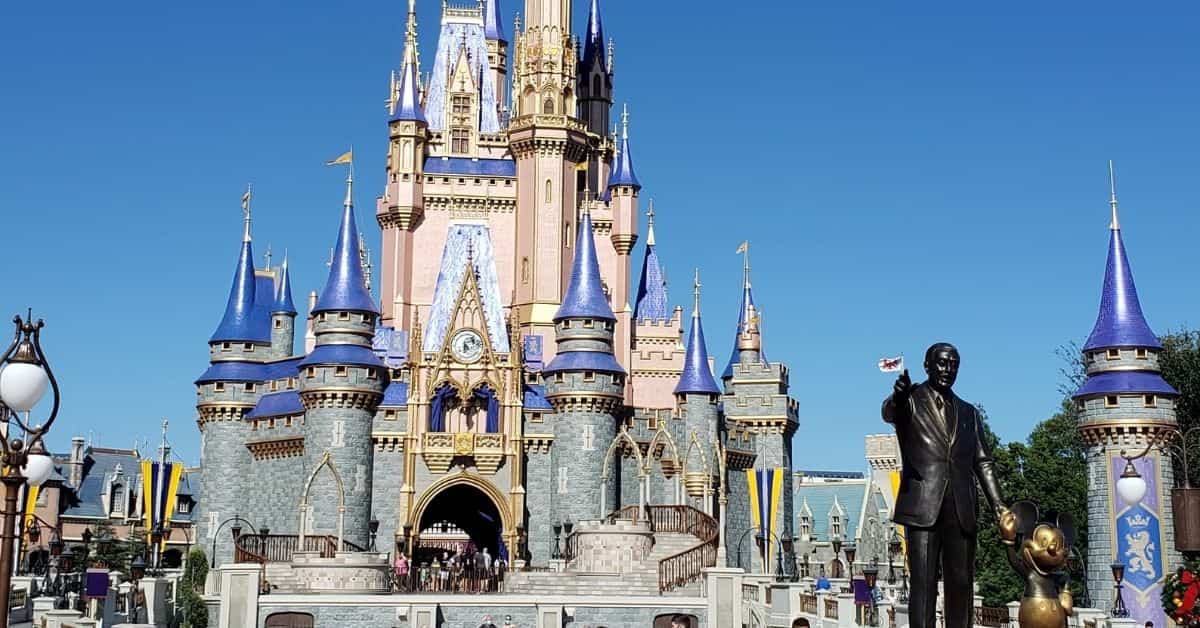 In fact, if you just go to Magic Kingdom for one day, go to one of the two Disney water parks and spend a day in Disney Springs, you will be able to go to Disney even cheaper!
Disney World Package Offers
The cheapest way to buy Disney World tickets is through a Ticket Broker. Our ticket broker of choice is Undercover Tourist. In fact, that is the only ticket broker we use time and time again because they have the cheapest prices.
Don't stay at a Disney Resort
While I love Disney World Resorts, if you are doing Disney World on the cheap, you should book a hotel off property.
The cheapest way to stay at Disney World is staying at a non-Disney hotel. There are hundreds to choose from in the Disney area and many will provide transportation to the park if you need it.
Parking is not free at Disney World parks or at Disney World resorts. Make sure that you know this when budgeting for your trip.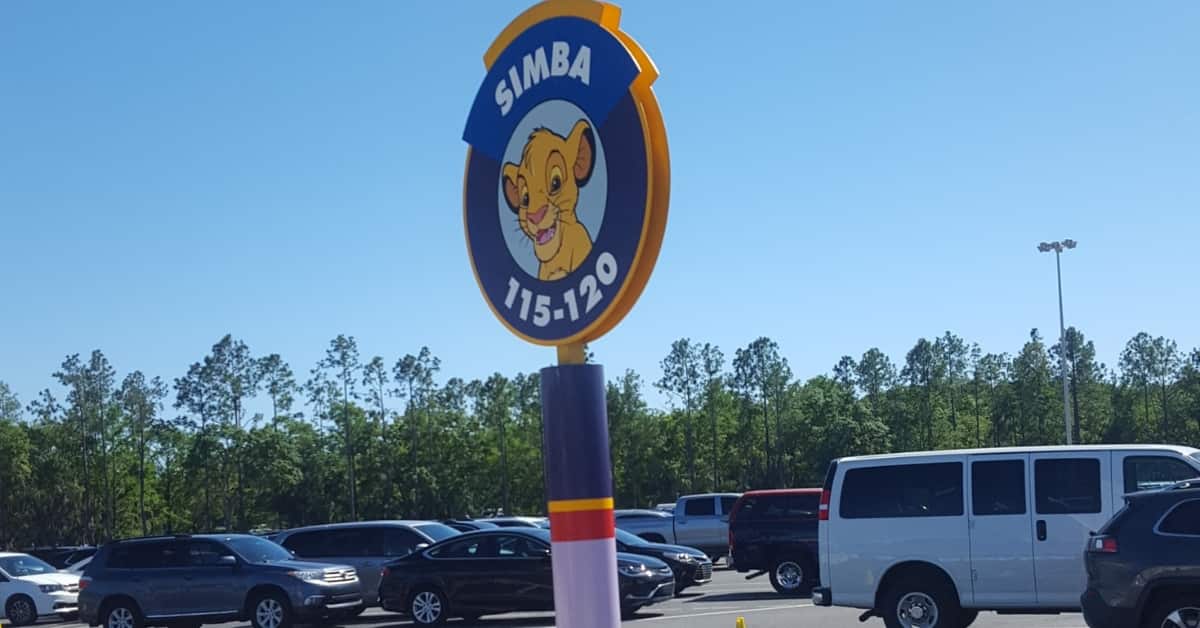 READ MORE ABOUT Parking at Disney World.
While Disney Resorts have perks and are convenient, they are expensive when you factor in that you also have to pay to park.
You can save up to $100 a night by just staying off property!
Bring food with you into the Park
One of the great things about going to Disney World is that they allow you to bring in food and drinks. While you cannot bring in a hard cooler, you can bring in soft-sided small coolers & insulated cooler bags.
The cost of meals in the park is outrageous and if you are looking for the cheapest way to go to Disney World, one of the biggest ways to save is to cut the cost of one or two meals.
If you can find a hotel that has a free continental breakfast and can bring sandwiches and snacks with you to the park, you can cut out two meals right there.
Take Advantage of Free things to do at Disney
Disney Springs
Disney Springs is located on Disney property and free for anyone to enjoy. It is a fun place to explore.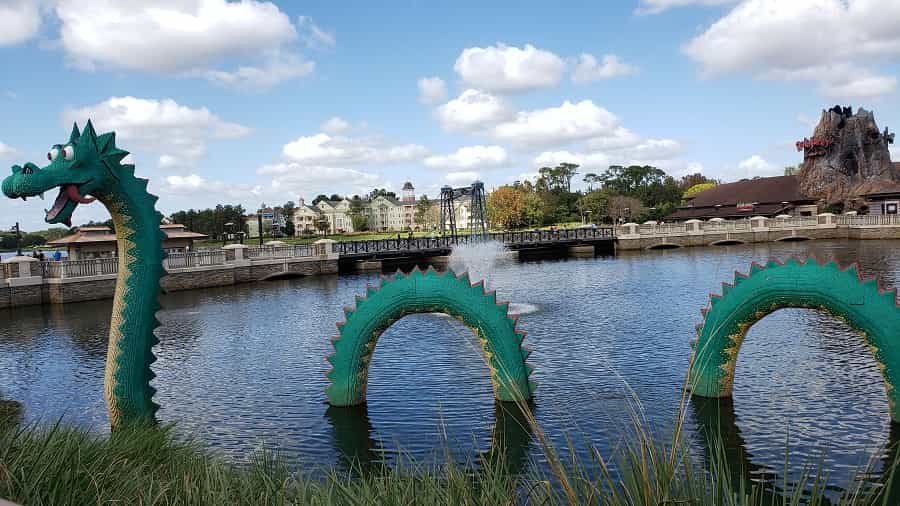 You don't have to spend money here to find it enjoyable! There is so much to see that doesn't even involve shopping!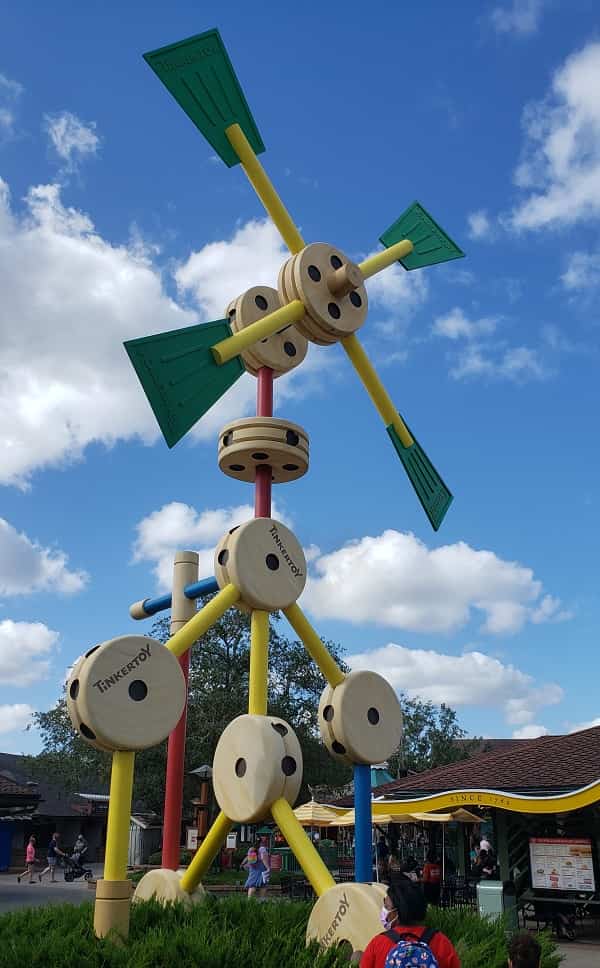 Even the kids will enjoy walking through the shops, checking out the fun displays throughout the shopping district and taking the free boat ride.
Visit Disney Resorts
One of my favorite free things to do at Disney is to explore the different Disney World Resorts.
We love looking for Hidden Mickeys , seeing the Disney Resorts decorated for Christmas and the Easter egg displays in the Spring.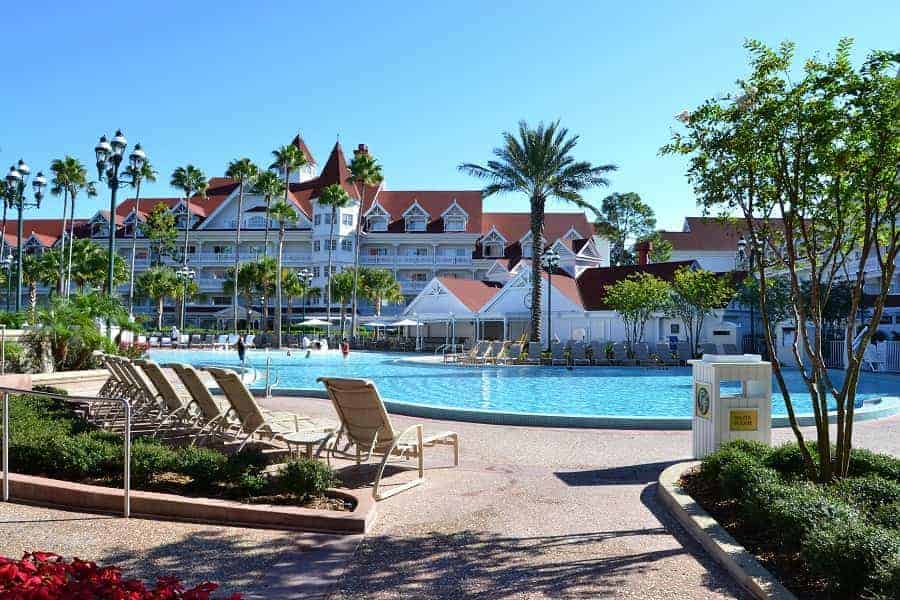 Relax at the Pool
Nearly every hotel in Orlando has a pool and if you aren't taking advantage of using it, you are wasting money!
While you could spend every day going from one place to another, you should make sure that you also build in time for relaxation!
A day at the pool is a great way to spend the afternoon (or whole day!!).
While traveling to Disney can be a real budget-buster, as you can see, there are ways to go to Disney World on the cheap. If you are looking for more budget saving tips, be sure to check out our Disney on a Dime series.