If you are planning a trip to EPCOT park at Disney World, make sure you are prepared. We have some EPCOT tips & park information that should help.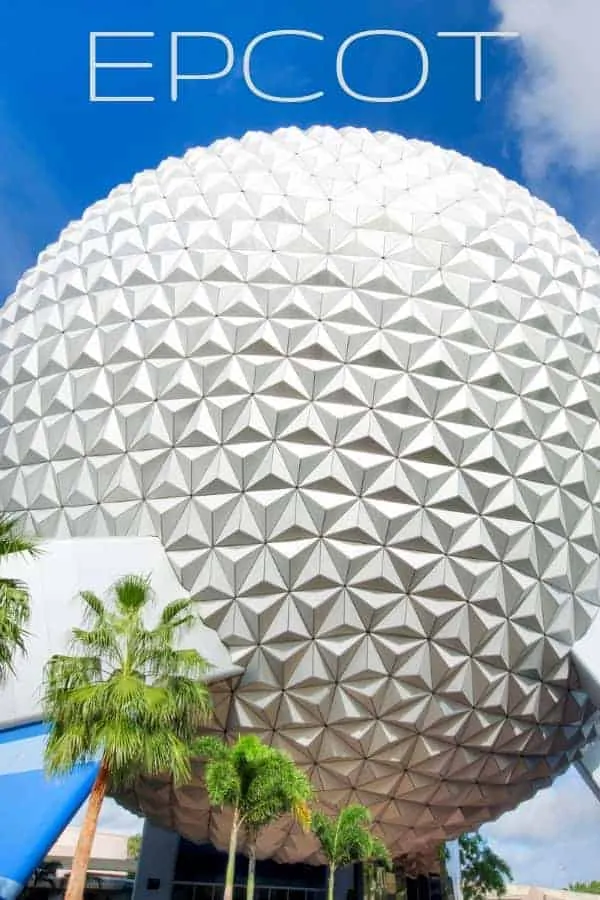 Guide to EPCOT
Opening in 1982, EPCOT is Disney World's second theme park. It is quite large, twice the size of the Magic Kingdom. It often gets a bad rap for not being very fun, but I assure you that this park is amazing with tons of things both kids and adults will enjoy.
Before you head to the park, there are some things you should know that will help your trip.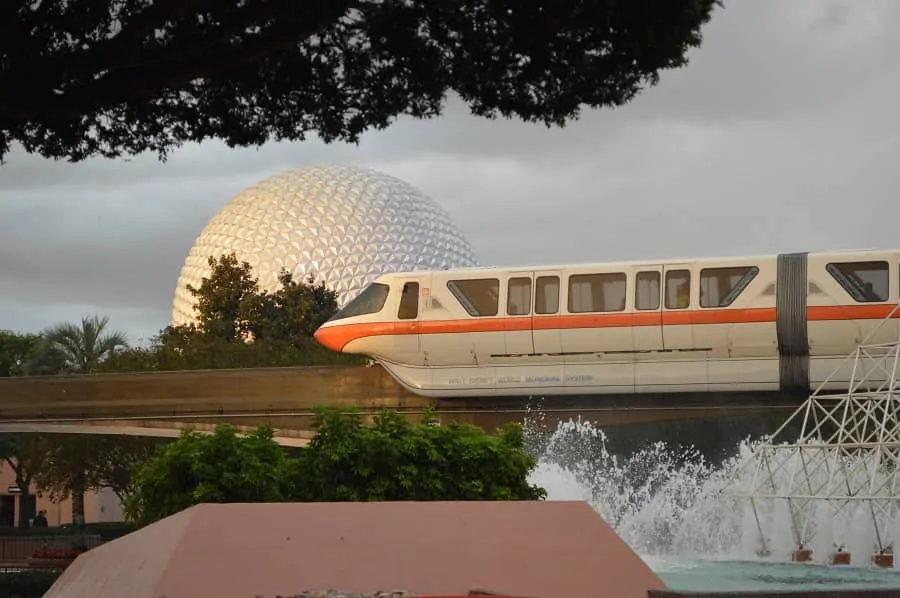 How to Get to EPCOT (Transportation Options)
EPCOT is the only park that you can get to by just about every type of Disney transportation possible. Here are all the ways you can get there:
Car: You can drive straight to the EPCOT parking lot and either tram or walk to the entrance. This parking lot is HUGE and you will want to make sure that you read our Disney World parking tips so that you don't forget where you parked your car.
If you are staying at a Disney World Resort that is on the Monorail, you can take the monorail to the Transportation Center and then take another monorail straight to EPCOT.
If you are park hopping between Magic Kingdom & EPCOT, you can also monorail from Magic Kingdom to the Transportation center and then onto EPCOT.
Guests who are staying at a Boardwalk resort, can either boat into EPCOT or walk.
Those staying at Pop Century, Art of Animation, Caribbean Beach, and Riviera Resort have the option to take the Disney Skyliner to Epcot.
All Disney Resort Guests can get transportation to EPCOT through the Disney Bus Line.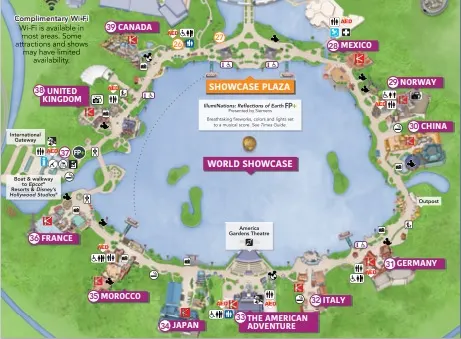 Layout of EPCOT
The first thing that you need to understand about EPCOT is that it is divided into two distinct areas: Future World and World Showcase. Future World has many of EPCOT's best rides while World Showcase is more about experiencing different cultures around the world.
Future World is open as soon as you enter the park, but World Showcase doesn't open until 11am.
While most people choose to walk around to get to all of the countries in World Showcase, there also is a boat option that will take you across World Showcase Lagoon.
The launch is found at World Showcase Plaza and can take you to Morocco or Germany.
These boats begin to launch at 11am and run until 7:15 p.m.
Here is a closer look at what you will find in each of the two areas of the park: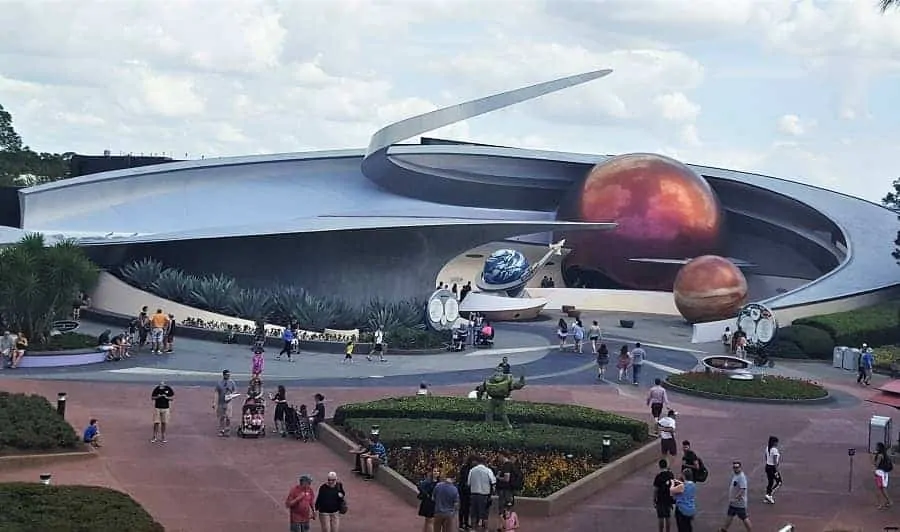 Future World
Great Rides & Attractions to Enjoy in Future World
Spaceship Earth takes you on a journey through the evolution of society's greatest achievements.
Mission Space allows you to feel what it's like to travel in space as you travel on a space mission!
Test Track gives you a chance to develop your car and then race it against others to see how well it stacks up!
Innoventions is where you will find Colortopia, a color lab where you can learn all about the different colors of the rainbow.
The Seas with Nemo & Friends is a ride where you will go on an adventure with Nemo inside a clamshell. When you finish, you can spend time exploring the Coral Reef.
Soarin' Around the World takes you on a high-flying journey to different parts of the world where all your senses will be in overdrive!
Journey into the Imagination with Figment is a ride through a sensory lab where Figment shows up and creates mischief.
Pixar Short Film Festival is where you can find a small theater where you can enjoy watching many Pixar short films. Mickey Mouse makes a surprise appearance at the end!
EPCOT's World Showcase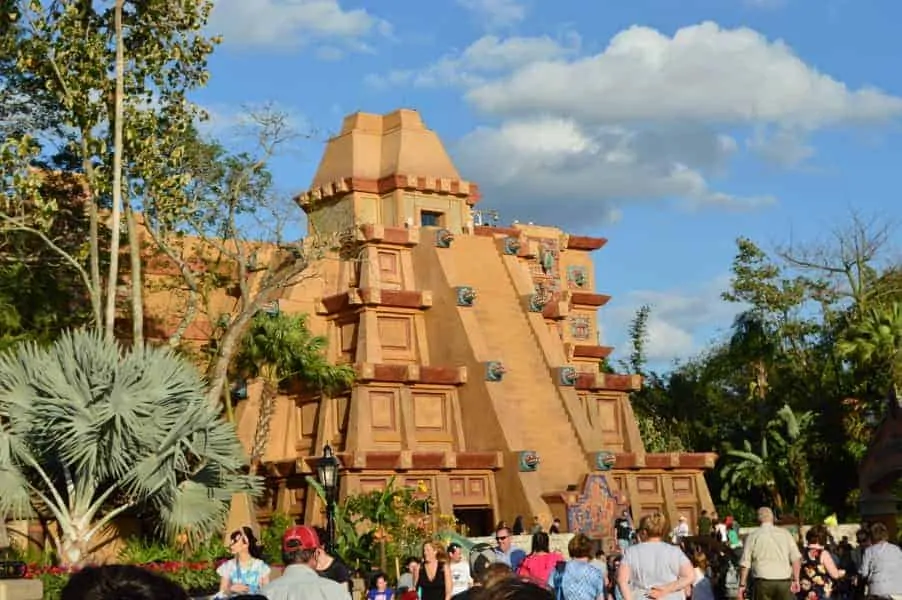 Mexico Pavilion (see more)
Gran Fiesta tour. Go on a search for Donald Duck with 2 of the 2 Caballeros, Panchito (the Mexican charro rooster) and José Carioca (the Brazilian parrot).
"Remember Me!" – La Celebración del Día de Muertos exhibit. Learn about the Day of the Dead holiday and see scenes from Pixar's Coco.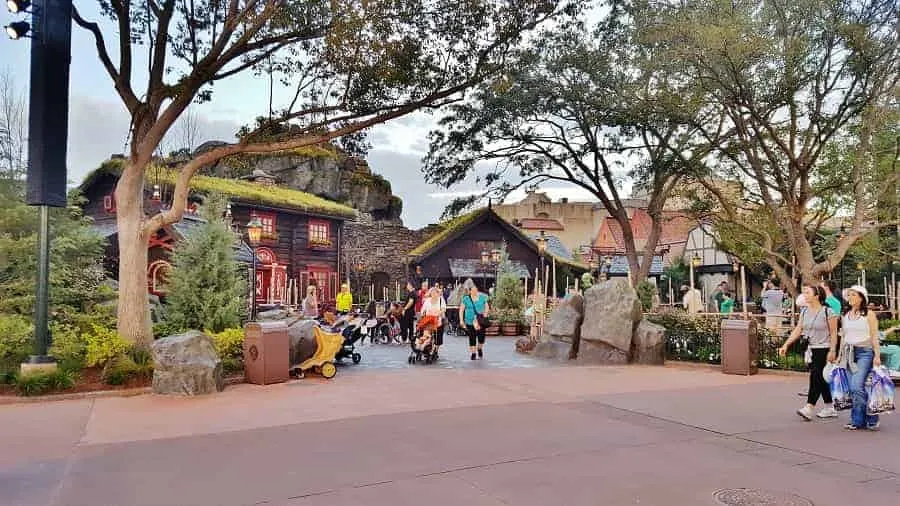 Norway Pavilion
Frozen Ever After. This is one of the most popular rides in Epcot. Take a journey to Arendale to visit Elsa and see some of her friends along the way!
Royal Sommerhus. If you want to meet Anna & Elsa, this is where you will find them.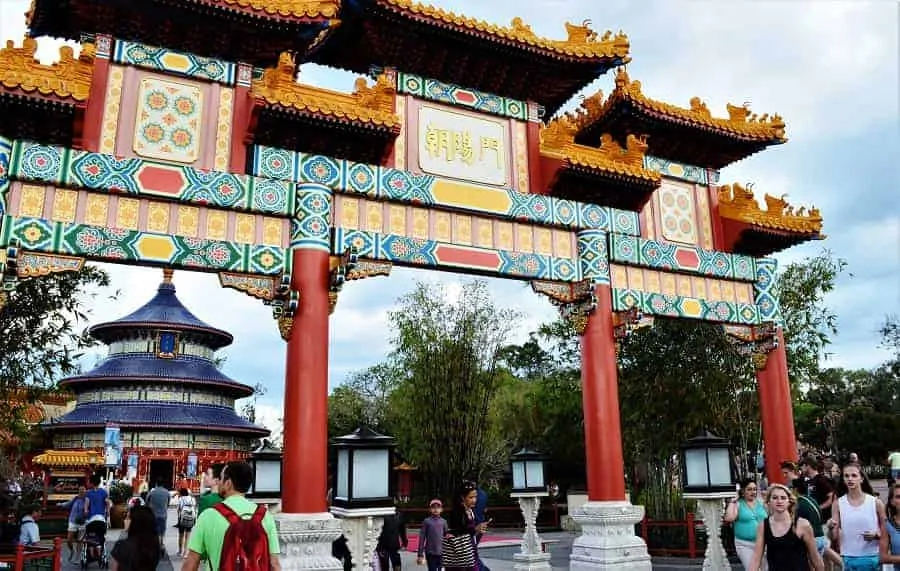 Reflections of China takes you on a 14 minute journey to see parts of China you might not otherwise see.
Jeweled Dragons Acrobatics is a wonderful show that showcases talented acrobat artists from China.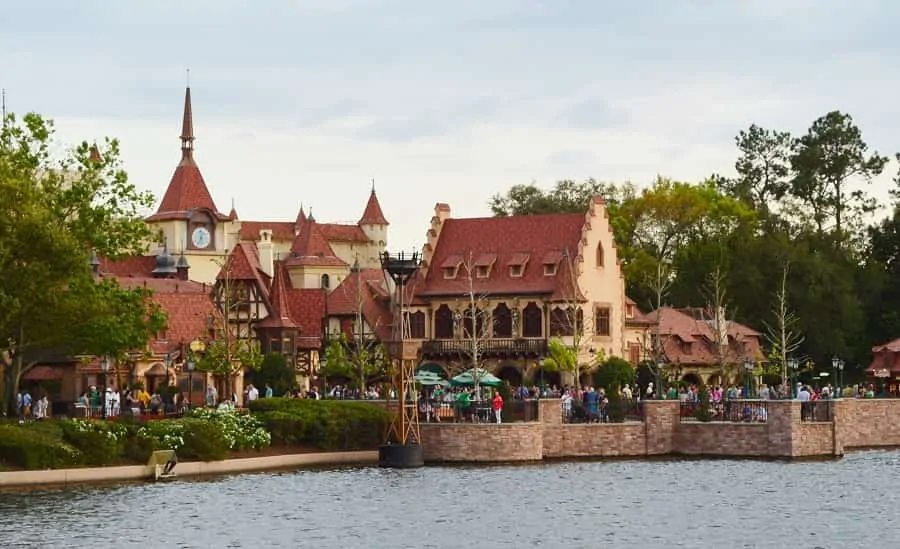 Germany Pavilion
The Pavilion doesn't feature any attraction or ride but does have great places to eat and unique shops selling delicious caramel treats, Christmas ornaments, and Beer Steins.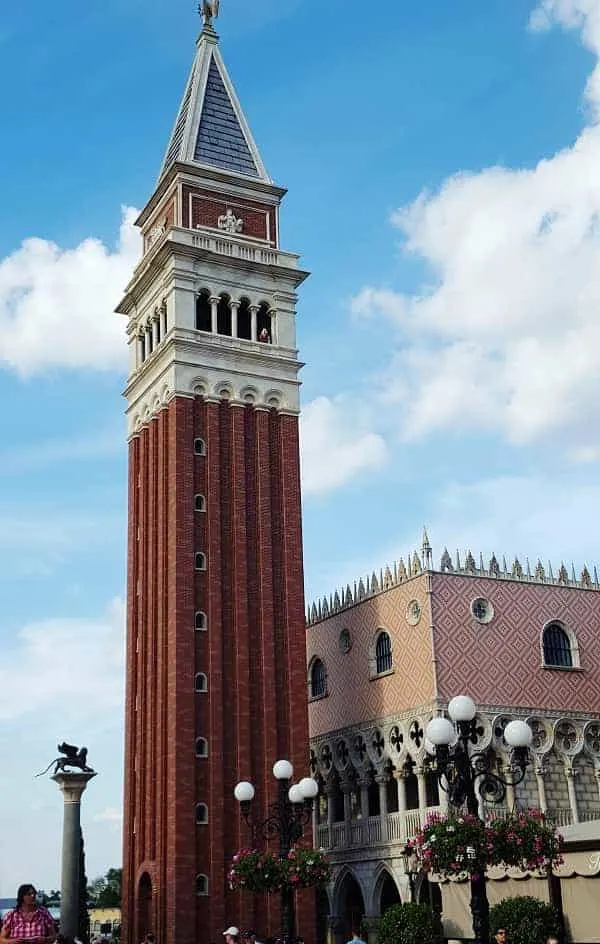 Italy Pavilion
The pavilion doesn't feature any rides or attractions but you may see Sergio, the mime & juggler perform if you are there at the right time. There are also some great restaurants and stores that sell glass, jewelry, and Venetian-style masks.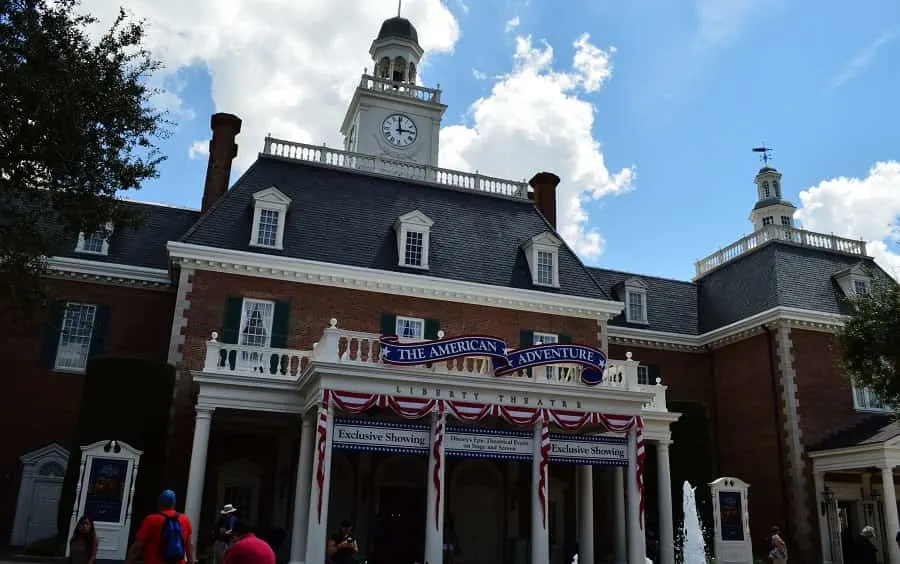 American Adventure
Colonial theater Benjamin Franklin and Mark Twain walk you through American history using 35 animatronic figures from history.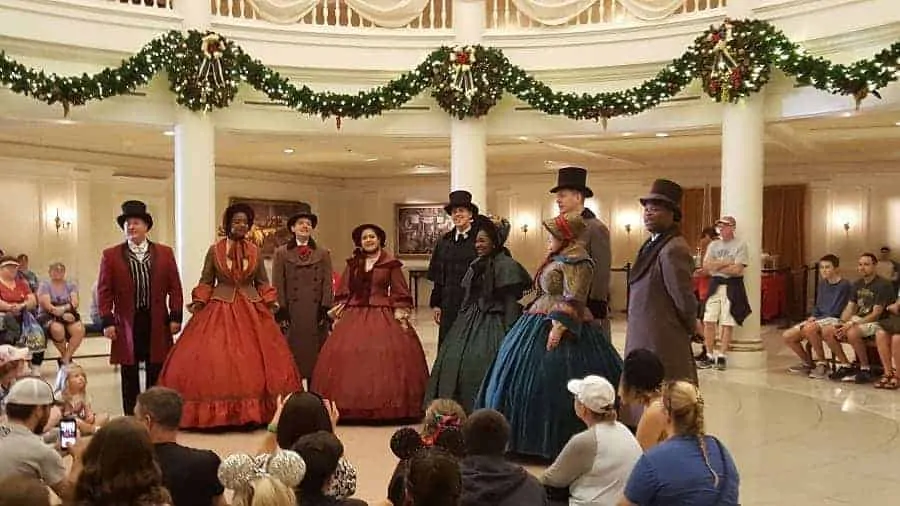 You may also enjoy listening to the singing of the Voices of Liberty inside the pavilion. They put on 15-minute performances throughout the day.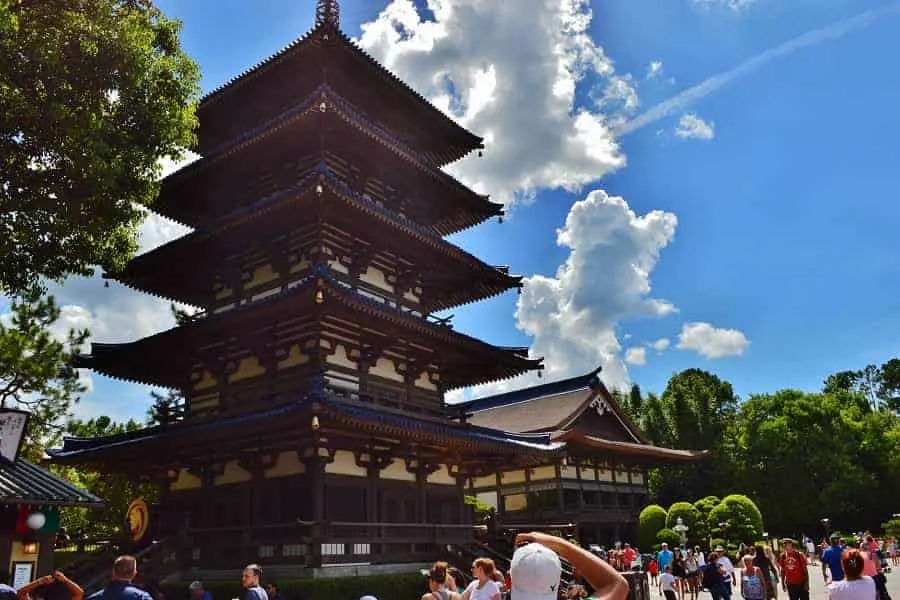 Japan Pavilion
There are no rides & attractions in Japan Pavilion, but they have some unique shops and great places to eat including Tepan Edo which is a Hibachi Style restaurant.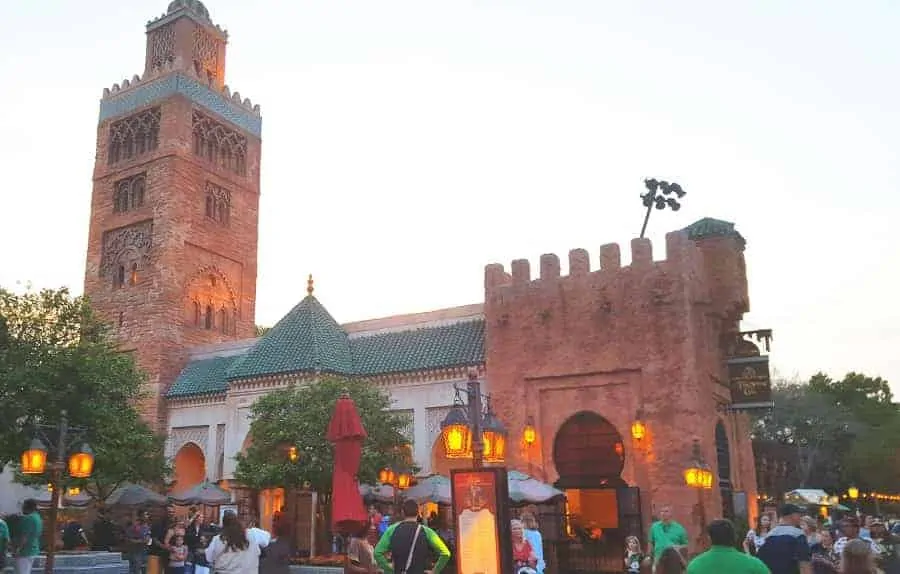 Morocco Pavilion
There are no rides & attractions in the pavilion, but you should take your time to walk around. There is plenty to see!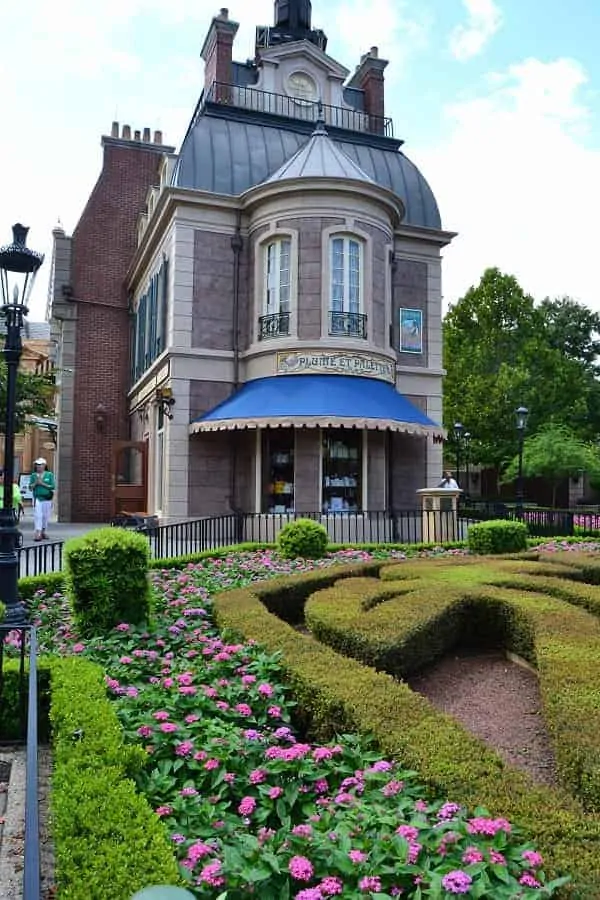 France Pavilion
Remy's Ratatouille Adventure takes guests into the world of "Ratatouille," where they will shrink to the size of Chef Remy and scurry through Gusteau's famous restaurant.
Beauty & the Beast Singalong Visit a French cinema for a 15-minute film featuring songs from the animated classic, Beauty and the Beast.
Impressions de France. Watch an 18-minute video that transports you to some of the most famous landmarks in France.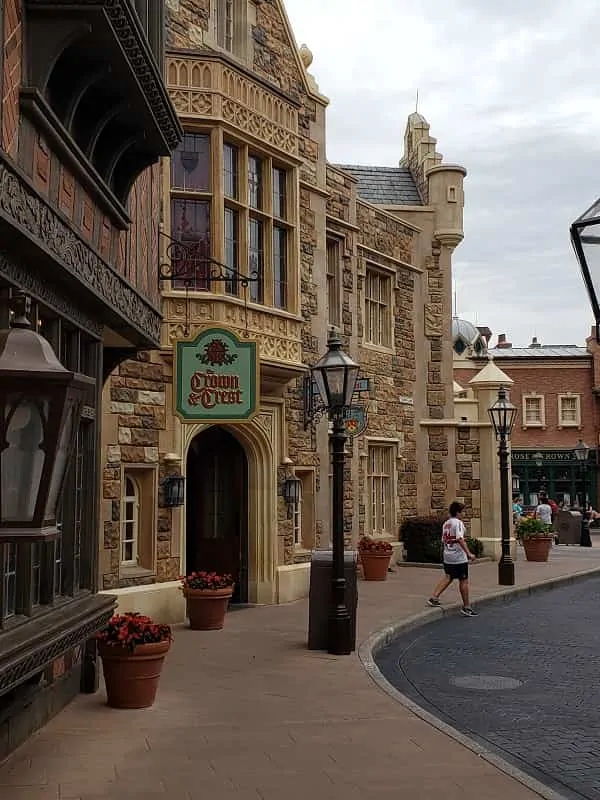 UK Pavilion
While there are no rides, attractions, or restaurants, there are some places to grab a pint or some fish & chips. There are also plenty of great shops including a Tea Store, a Toy Store, and a Store specializing in Soccer gear.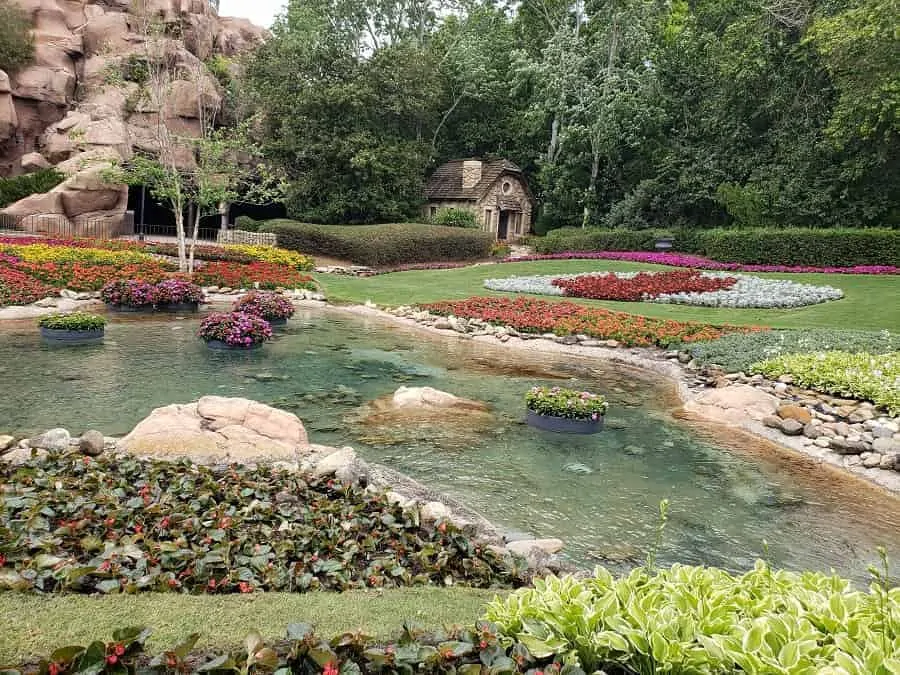 Canada
Canada Far & Wide. Explore Canada in a newly-updated edition of the classic Epcot Circle-Vision 360 presentation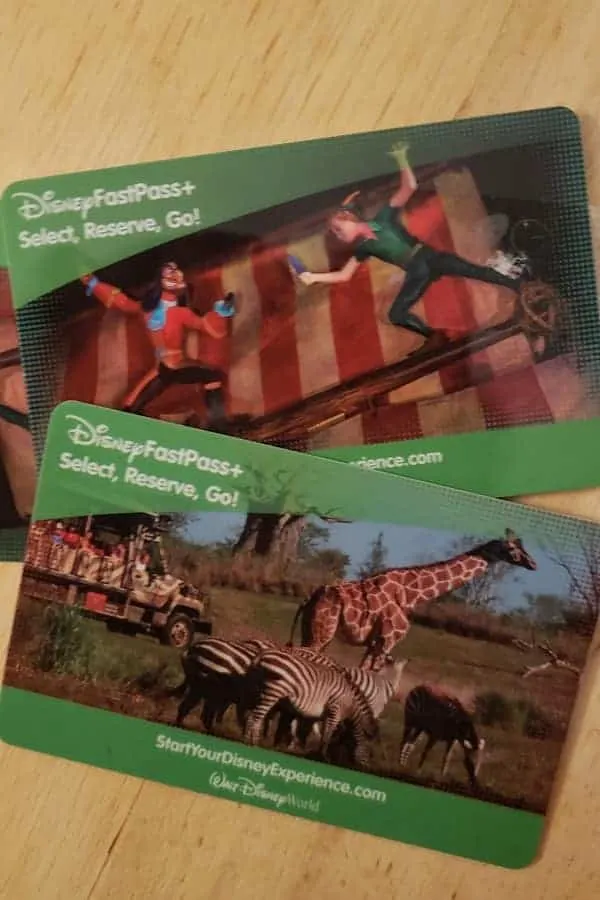 EPCOT Tickets
When it comes to getting the best deal on Epcot Tickets, you are going to want to do your research.
While you can go through the Disney World site to get park tickets, you can get a better price by working with a Discount Ticket outlet, like Orlando Vacations.
More EPCOT Tips to Check Out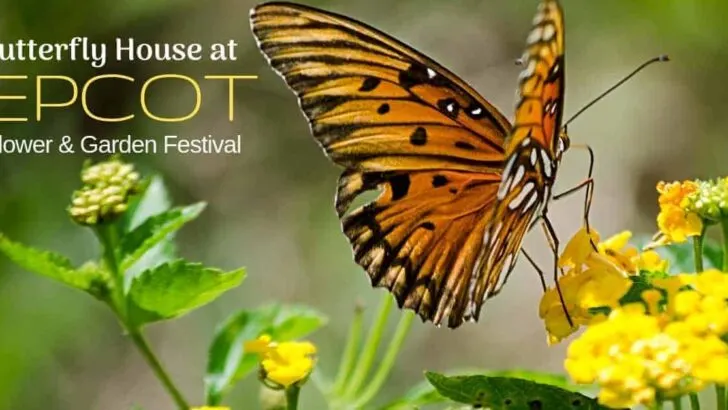 Goodness Garden Butterfly House at Epcot's Flower & Garden Festival will allow you to learn everything you need to know about Butterflies including how to attract them to your garden.