Will you be going to Disney World in February? You will be glad to know that this is a great time to visit the Disney World parks. You are going to be able to enjoy Valentine's treats, experience the Festival of the Arts at EPCOT, and celebrate "Soulfully" during Black History Month.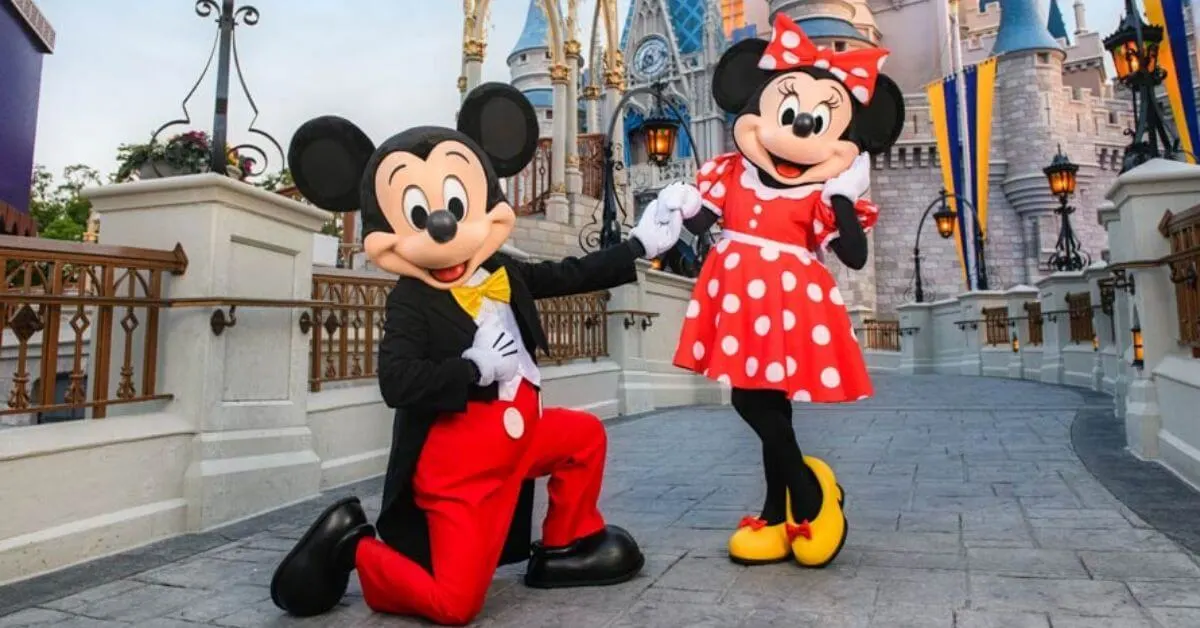 Guide to Going to Disney World in February
If you are going to be in Disney World during the first two weeks, you will get to experience some great Valentine's Day treats.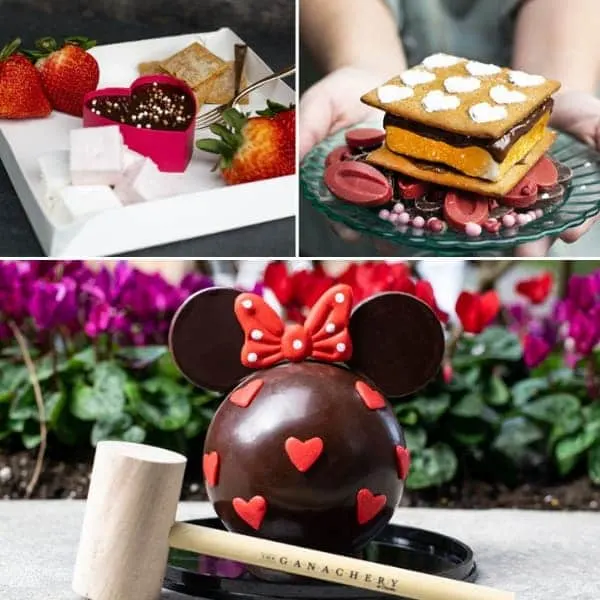 These treats are only available through February 14th, so be sure to try as many as you can stand before they are gone!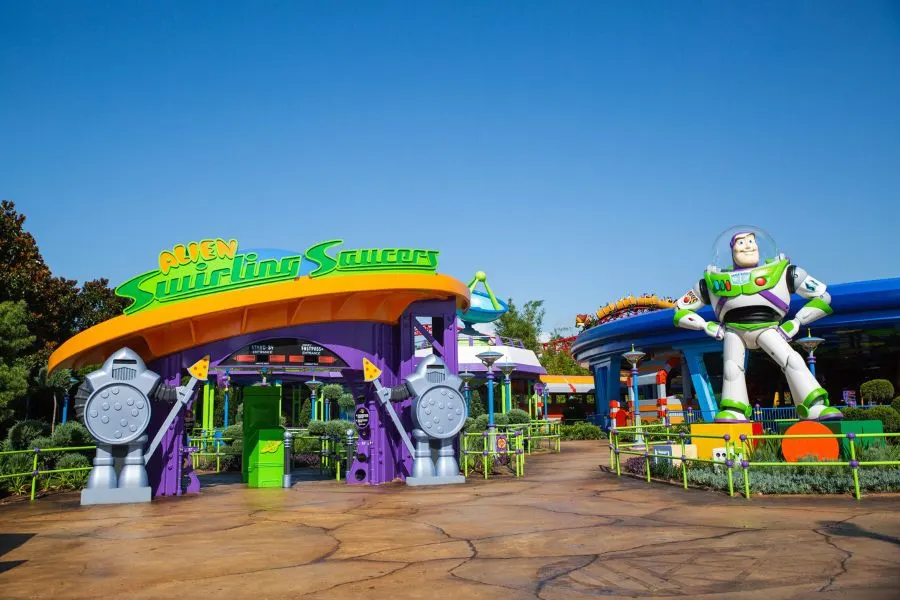 Crowds at Disney World in February
If you visit Disney World in February, you will understand why it is one of our favorite months to visit the parks.
While Disney World is crowded nearly every month, February as a whole is one of the least crowded months on our Disney World crowd calendar.
Times to Avoid
February 9-12: National High School Cheerleading Championship
February 16-19: President's Day Weekend
February 22-26: Princess Half Marathon weekend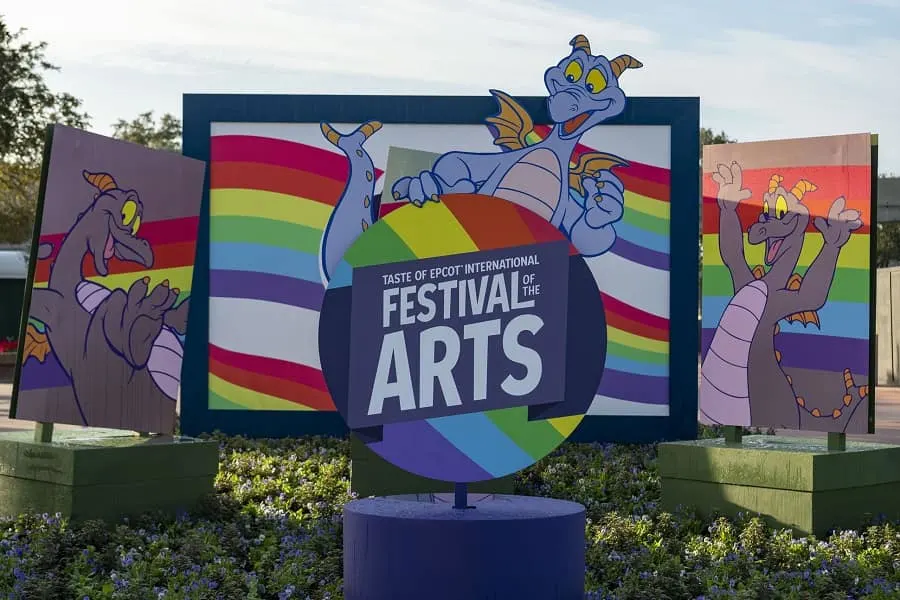 February Disney World Events
The EPCOT Festival of the Arts is a FREE festival (with an admission ticket to the park) that celebrates art from around the world. It runs through February 19th.
You will find unique artwork, musicians, and live performances at the park.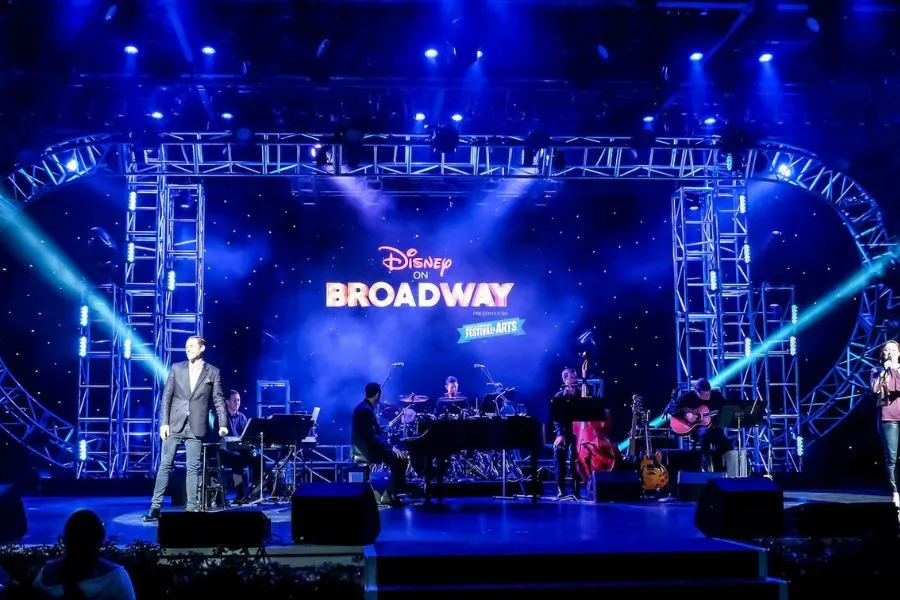 Here is just a sample of what you can enjoy:
Guests can watch artists at work inside the Disney Artist Gallery or the WonderGround Gallery.
Throughout EPCOT, guests will find Chalk Full of Characters which are chalk drawings of some of your favorite Disney characters.
Kids can create their own chalk art at Kid's Chalk Art or work on part of the Expression Section: A Paint by Numbers Mural.
Guests learn how to draw a Disney character at Animation Academy.
Across World Showcase, there will be Artful Photo Ops to take selfies and family photos.
Broadway Concert Series with special guests and performers from Disney's Broadway Shows.
Figment's Brush with the Masters is a scavenger hunt around World Showcase where guests can hunt for Figment in famous works of art.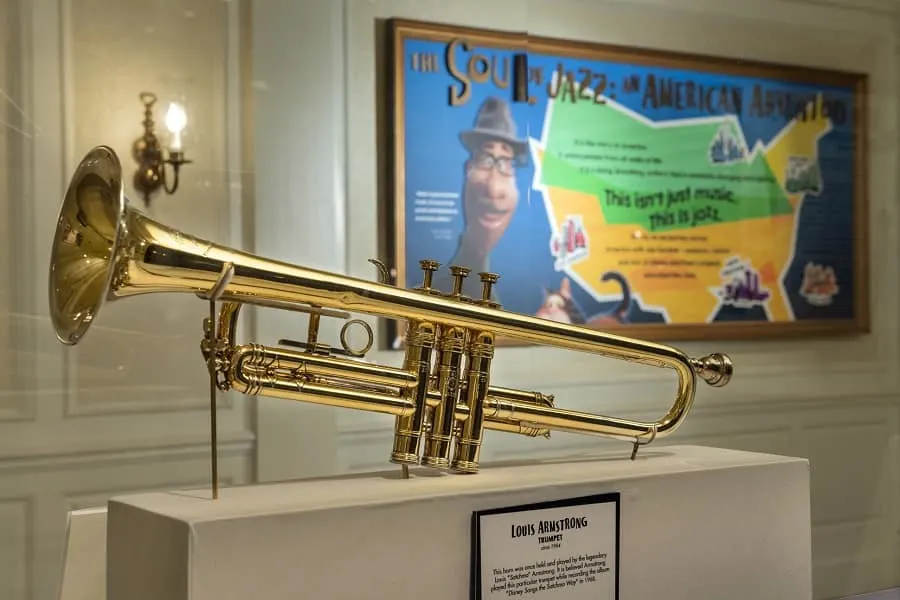 Celebrate Soulfully
From art to food to music and more, there are many opportunities to feel soulful, including several new ones debuting at EPCOT in February.
February Weather in Orlando
The weather is absolutely beautiful in February with an average high temperature of 75°F (which is mild for Florida) and sunny skies!
February is one of the least rainy months of the year in Orlando, but I would still pack your rain poncho just in case a shower comes around midday.
You should also note that it will be chillier in the morning and evenings in the parks. Definitely dress in layers or at least bring a lightweight sweater.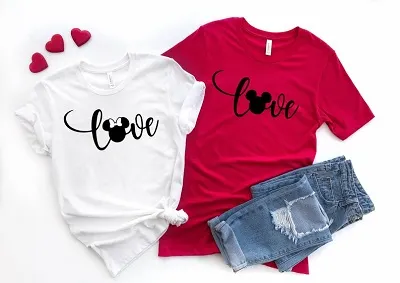 What to Wear to Disney World in February
Even if you don't visit on Valentine's Day, there is no harm in dressing in red during your trip to Disney World.
I just love this cute Disney Valentine's T-Shirt with the word LOVE!
Will you be visiting Disney World this February? What are you most excited to experience?