If you have a child who loves Beauty and the Beast, one Magic Kingdom attraction you won't want to miss is Enchanted Tales with Belle. Not only will you be able to walk through her family home, but you will also be able to take part in a recreation of the tale that is as old as time and meet the Disney Princess.
Enchanted Tales with Belle
Your visit begins in the childhood home of Belle. You will find the home very simply decorated, filled with family mementos, and lots and lots of books.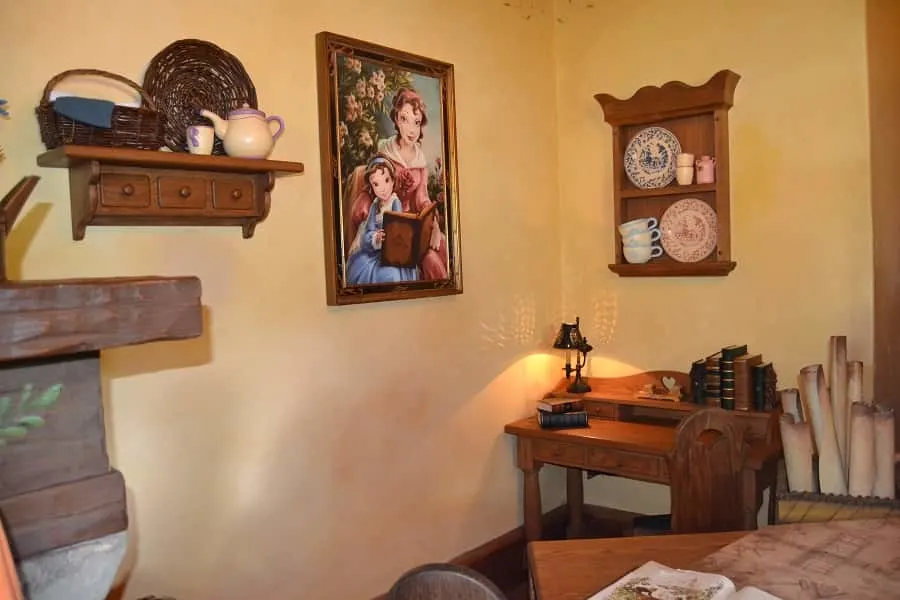 Take in the details of this room. Pay attention to the portrait of Belle and her mother as you will also be able to find the very book they are reading inside the room.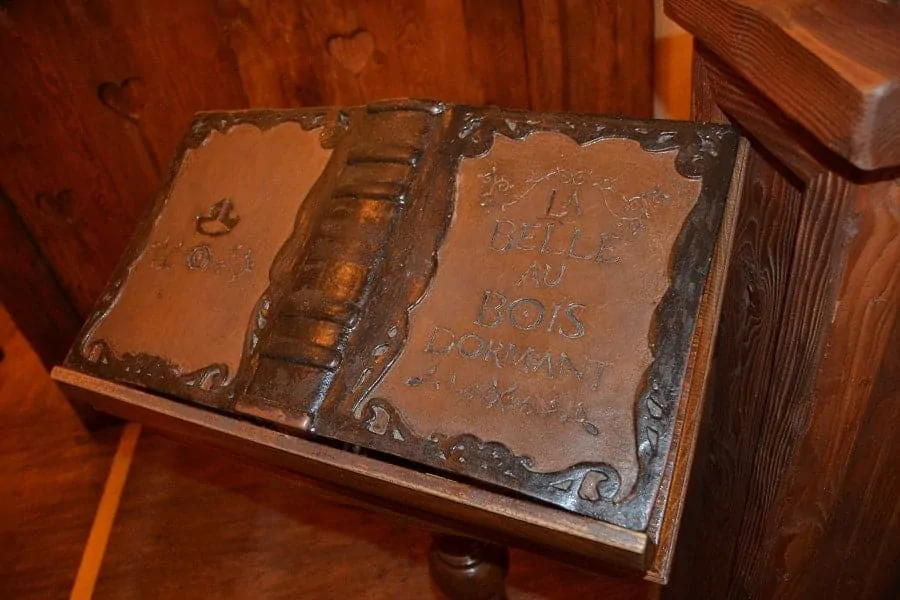 Notice the title of the book is in French. It pays homage to another famous Disney princess. Can you guess which one?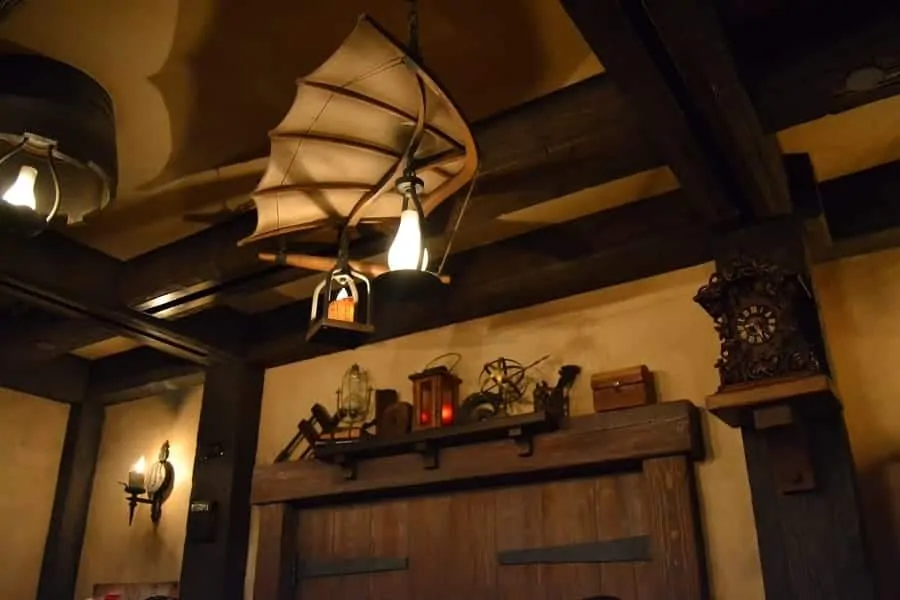 After leaving the family living room, you will make your way into Maurice's Workshop.
You don't spend much time here but do take time to look at the details such as all of his inventions hanging along the ceiling.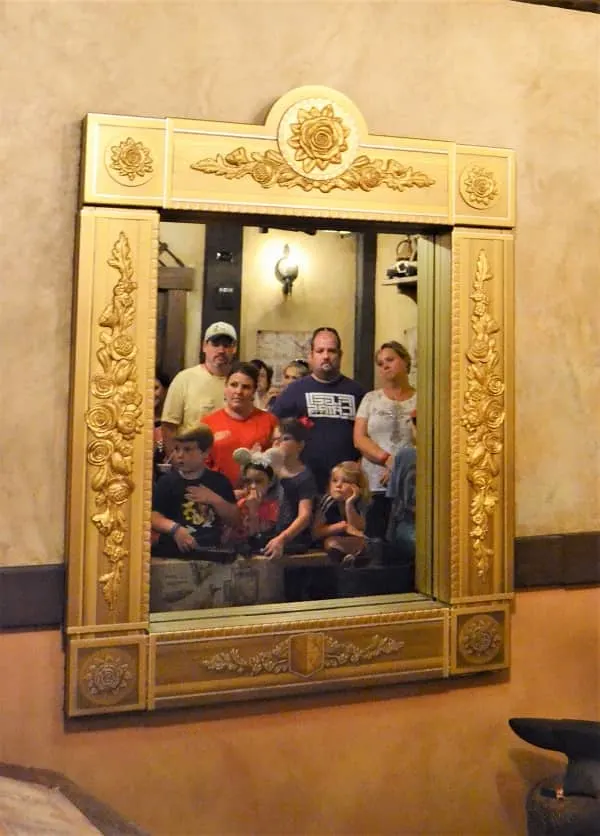 On the wall, you will find a magic mirror.
The magic mirror looks like any ordinary mirror, but as you wait, it will transform into a doorway to a hidden dressing room with a talking Wardrobe.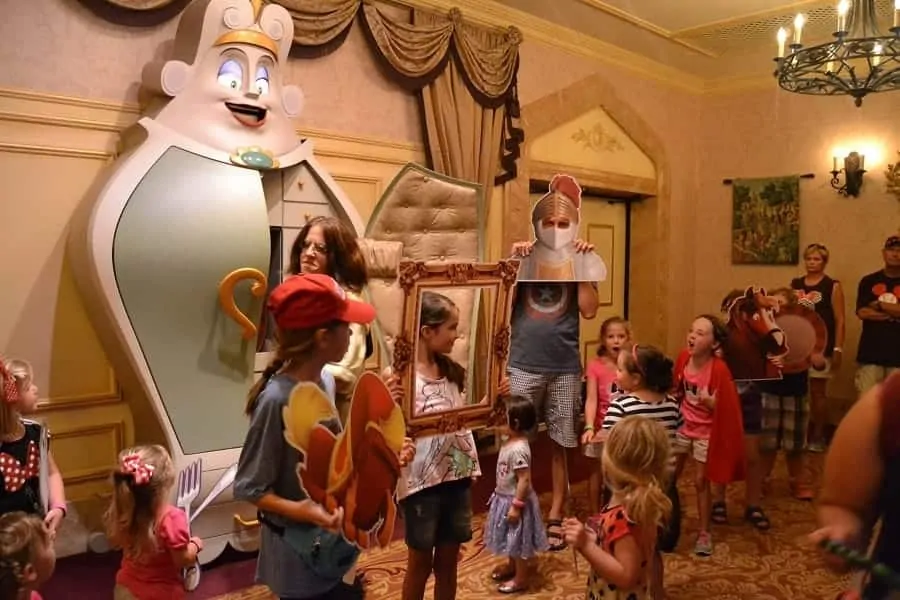 The Wardrobe comes to life and instructs the crowd how they will be part of bringing the story of Beauty and Beast to life.
Her assistant chooses participants from the crowd to play various roles and after those are chosen, she will ask if there is anyone else who would like to participate.
I loved the fact that every child could have the chance to participate in the show.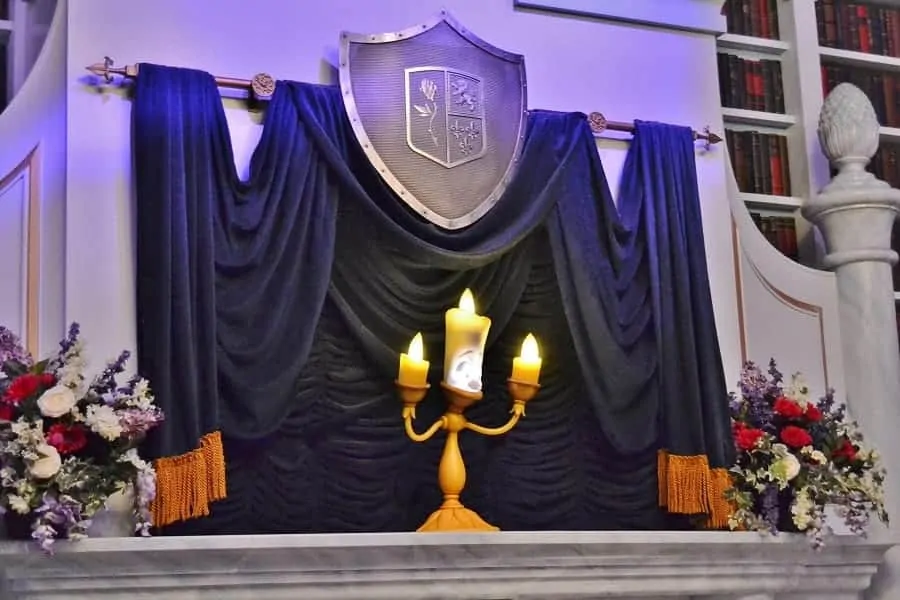 Once everyone has had a chance to be given instruction on their role, they are shuffled into the Beast's Library where Lumiere greets the guests and announces that Belle is on her way!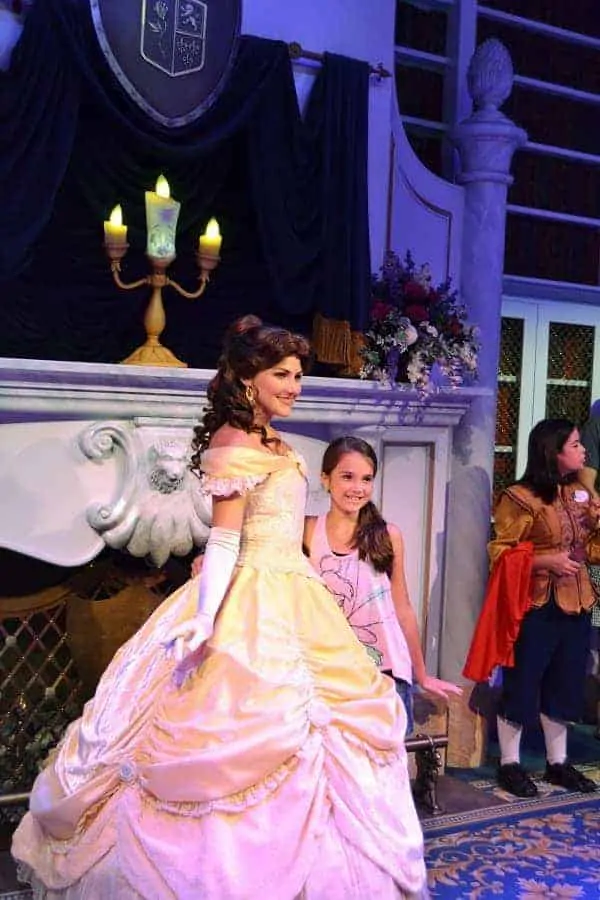 After a short performance (in which Belle plays herself) each child gets to meet with her for a photo. The photo will be automatically added to your Photopass account.
Besides the opportunity to meet & greet with Belle, you will also get a bookmark that your child can take home as a free souvenir.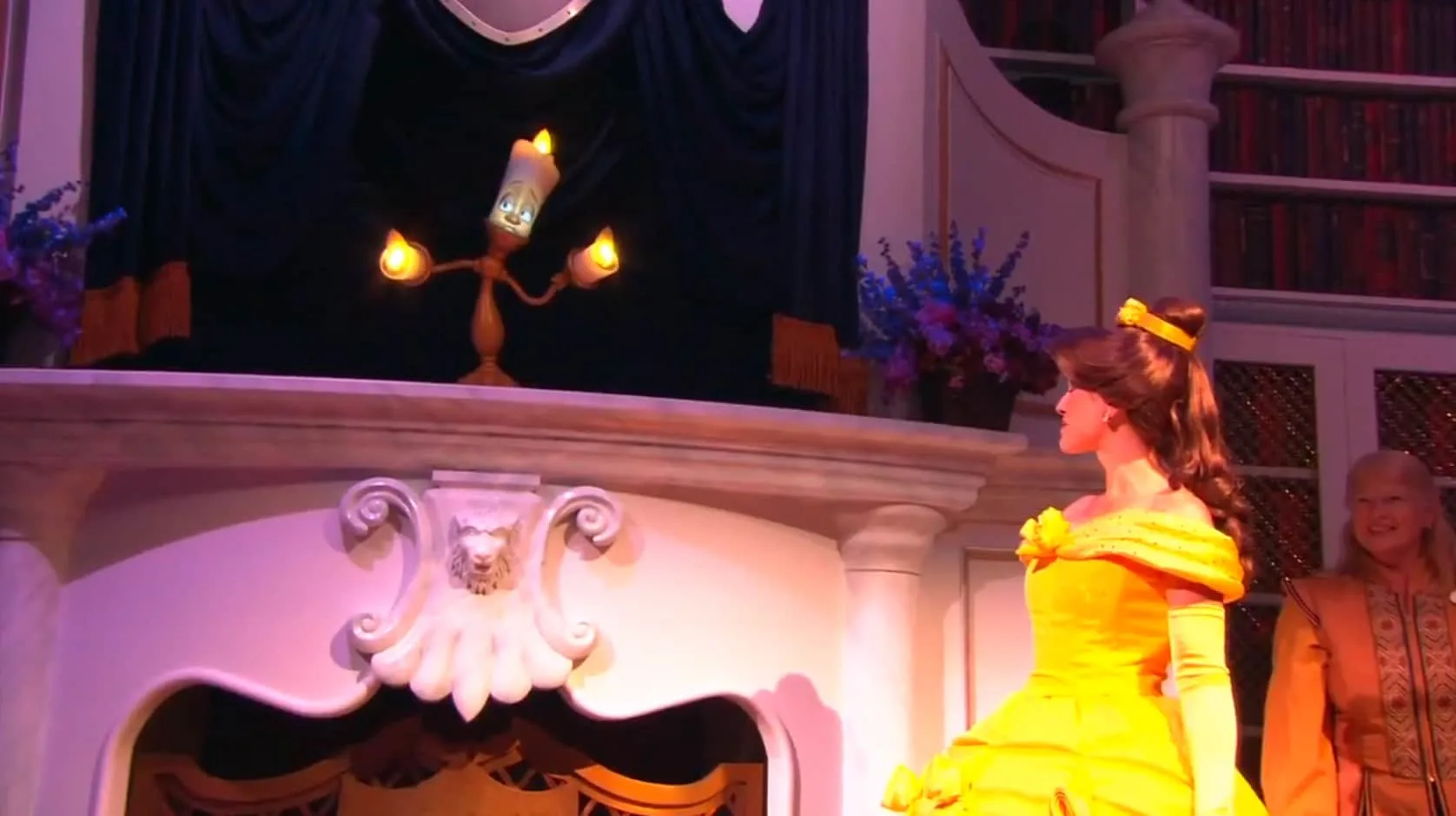 Overall, we were very glad that we took the time to stop by Enchanted Tales with Belle.
While it is geared toward the 10 and under crowd, it is a neat experience for everyone to be able to see inside her cottage and walk inside the Beast's library!
Have you attended Enchanted Tales with Belle? What did you think?