When it comes to planning a Disney World vacation you are going to want to make sure that you take a look at the Disney World Crowd Calendars. These crowd calendars will help you know which times to avoid the parks and when you can have a Disney trip with relatively low wait times.
It's Disney, there are always lines, but what it means is that there are far fewer people at certain times of the year which means you won't wait near as long as during the more crowded times.
What is a Disney World Crowd Calendar?
A crowd calendar is just like it sounds like. It is a calendar that shares information on how crowded you can expect the Disney parks to be.
How to use a Disney Crowd Calendar
When you are planning your trip to Disney and trying to decide when to go, you will have several factors to take into account. If you have some flexibility, then you should try to book your trip during the slower months at Disney World.
At the very least, you are going to want to take a look at a Disney World Crowd Calendar to see which dates are more crowded at each park.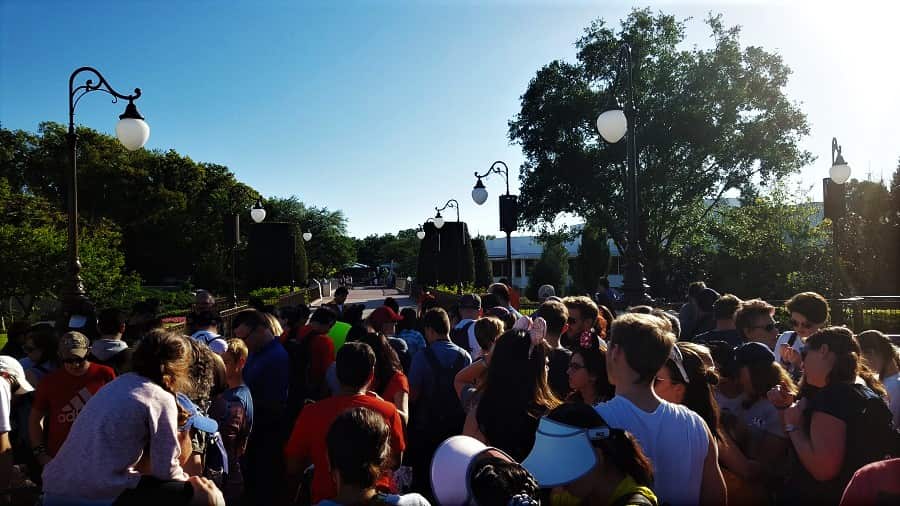 2022 Disney World Crowd Calendar
These are the dates when you can expect the Disney World parks to be more crowded. This information is based on previous years' levels of crowds, seasonal anticipations, and popular Disney events.
Next to the dates listed, you will find the reasoning behind the crowd predictions.
January 1-5: Winter Break for most schools
January 6-9: Marathon Weekend
January 14-16: UCA & UDA Nationals (Cheer and Dance)
January 22-26: Pro Bowl weekend
February 7-9: National High School Cheerleading Championship
February 18-21: President's Day Weekend
February 24-27: Princess Half Marathon weekend
March 14-15: UCA International All Star Cheer Championship
March 14-18: Florida Public Schools out for Spring Break (lots of locals)
March 31-April 6: Springtime Surprise Marathon
April 8-17: Easter
May 27-30 Memorial Day Weekend
June 1-30: Summer
July 1-31: Summer
August 1-23: Summer
August 28-30: Food and Wine Festival
September 2-5: Labor Day weekend
October 8-10: Indiginous Peoples (Columbus) Day weekend
November 1-6: Jersey Week (New Jersey schools have off)
November 10-13: Veterans Day Weekend
November 18-27: Thanksgiving
December 21-31: Christmas
Best Time to Go to Disney World in 2022
If you are planning your trip to Disney World in 2021 and wondering what dates you expect the least crowds, check out our WDW Crowd Calendar below.
You will notice that July & August don't really have any good dates for low crowds. This is because it is summer and the parks are crowded for nearly the entire two months.
Things to Keep in Mind with Crowd Calendars
Crowd calendar predictions are based on previous park attendance.
Parks are generally more crowded when school is out (summer, winter break & holidays)
Parks are generally more crowded when new things are opening (like Pandora, the World of Avatar opening & when Star Wars Galaxy Edge opened).
Disney Special Events (Food & Wine, Christmas Party) draw in thousands of people, especially locals on the weekends!
The reason there are peak days where tickets cost more is because they know, based on past attendance record,s that they will have no problem selling tickets for these dates.
On the other hand, February is a typically slower month, so you will find that Disney World will throw all sorts of vacation package deals for that time of year!
If you can base your Disney Vacation dates using the Crowd Calendar, you may find that you are saving quite a bit of money!
How to Avoid Crowds at Disney World
If you have no choice but to go on a Disney vacation during peak crowd times, there are a few tips you should know about to avoid the worst of the crowds.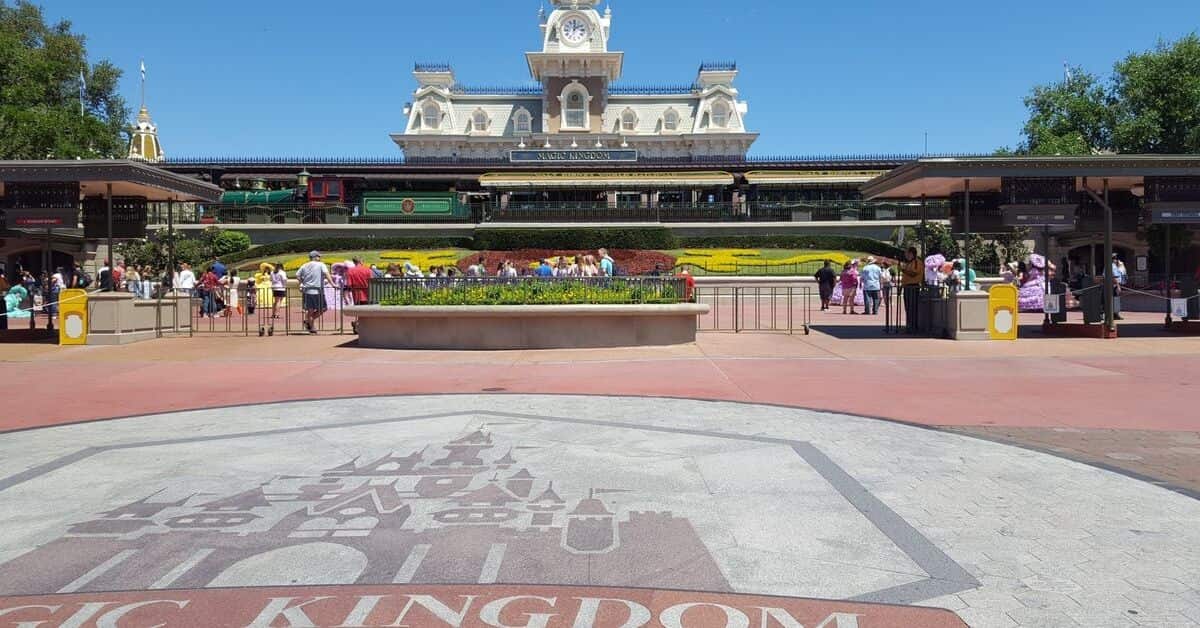 Tip #1: Get to the Park when they Open
If you are staying on Disney property, you will find that each park has extra park hours weekly.
Be sure to take advantage of this extra time at the park when only Disney resort guests can enter!
Morning Hours: Resort guests can arrive up to an hour before the Disney theme park is scheduled to open.
Evening Hours: Resort Guests can remain at the Disney theme park for up to 2 hours after park closing.
If you aren't staying on property or can't get to the park during the extra park hours, make sure you get there before the Rope Drop.
The Rope Drop is when Disney actually allows you into the park.
We always make sure to get to the park early and get in line for one of our favorite rides,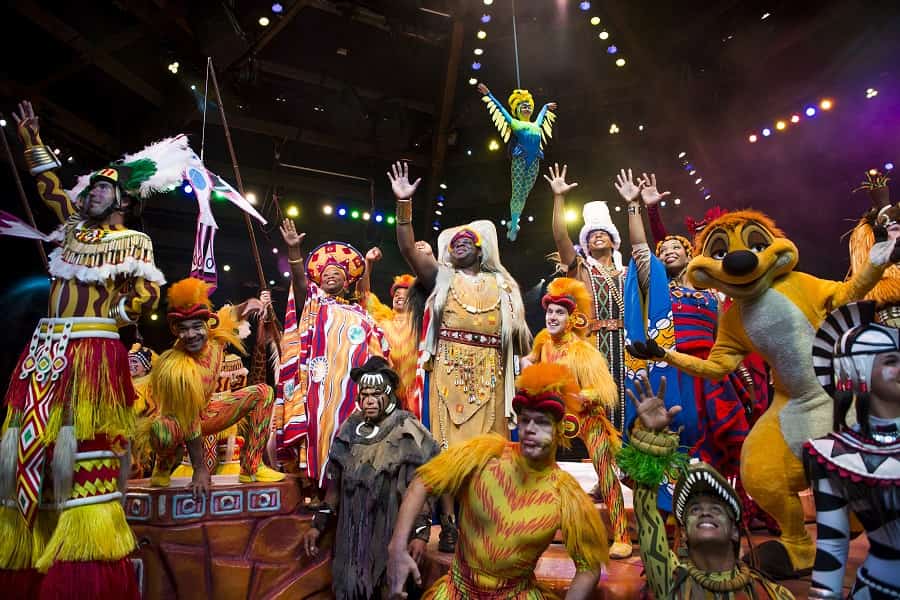 Tip #2 Opt for Shows in the Afternoon
While rides are always crowded, the shows are not. If you don't want to stand in line, consider seeing some of the fabulous live shows at Disney parks.
Remember there are plenty of other things to do at the parks besides rides! Disney has wonderful shows and experiences where you don't have to wait more than 20 minutes in the shade.
Tip #3: Skip the Parade & ride the rides
The one time in the afternoon that you might be able to find a shorter ride line is during the parade.
Parades at Disney are a huge fan draw. People start lining up almost an hour ahead of parade time. Use this to your advantage.
If you don't care to sit and watch the parade, you will be able to get in a few more rides, especially in those areas furthest from the parade route!
We've always believed that the best time to go to Disney World is when the crowds are less. Everyone is more relaxed and the park is that much more enjoyable.
We understand that not everyone has that flexibility, but hope that this sheds a little light on what to expect when it comes to crowds at Disney World.