(We may earn a commission via affiliate links in this post. Read our full disclosure policy.)
Dining at Be Our Guest restaurant in Magic Kingdom is extremely popular because it gives you a one of a kind experience of dining inside Beast's Castle. While meals at Be Our Guest are wonderful, it is the full experience of this Disney World restaurant that makes it so special.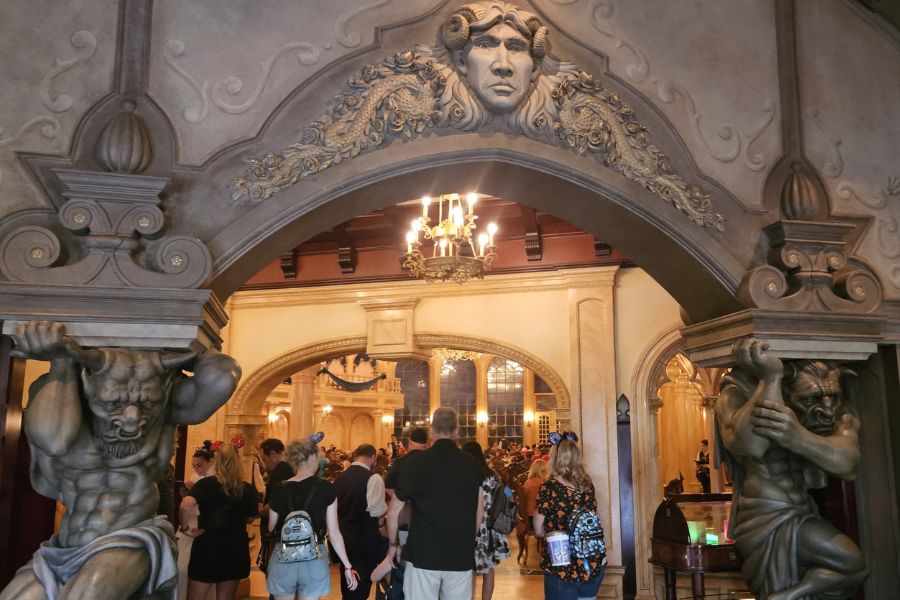 Be Our Guest Restaurant Features
When you arrive in the Enchanted Forest of Fantasyland, you can't help but notice the castle perched on top of the mountain.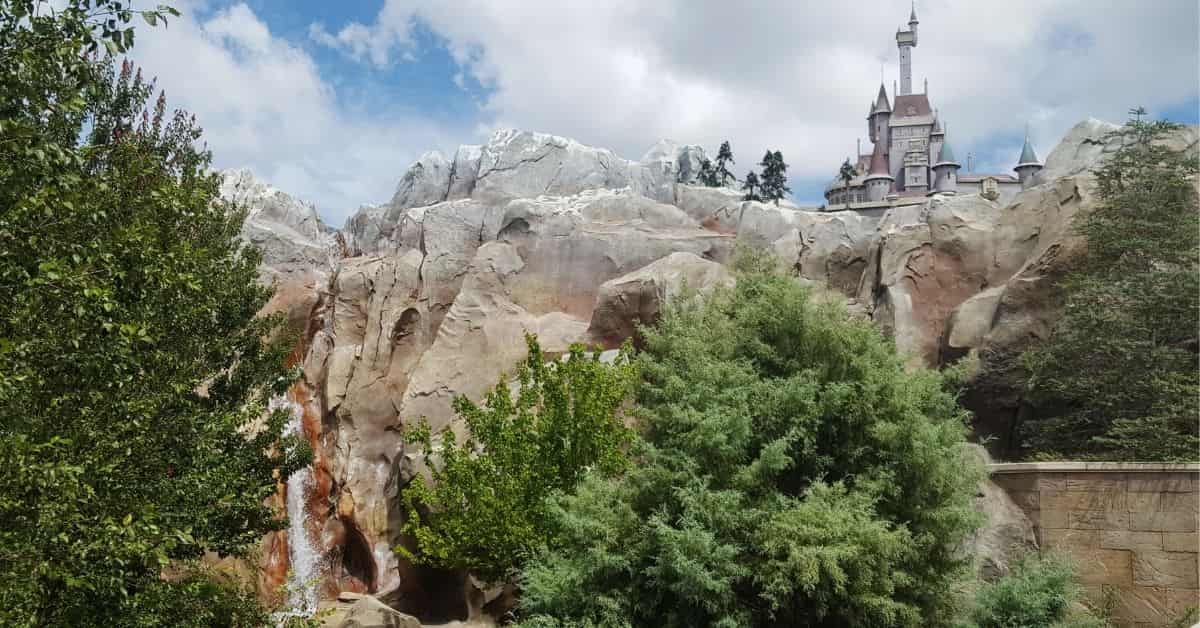 This is the Beast's Castle from Beauty and the Beast and where you will find the Be Our Guest restaurant.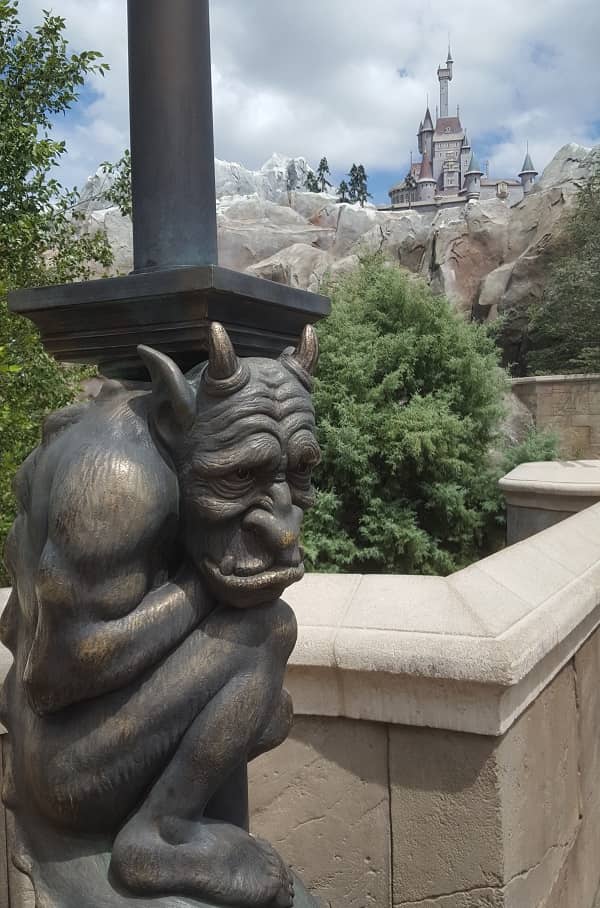 As you approach the entrance to the Beast's Castle, you will walk over a medieval looking bridge that features some of the most gruesome gargoyles you've ever seen.
The entrance features two large wooden doors flanked with mythological lion statues on either side.
Above, is a beautiful stained glass window that tells the story of Beauty & the Beast with two mythological birds that appear to be looking at guests as they enter.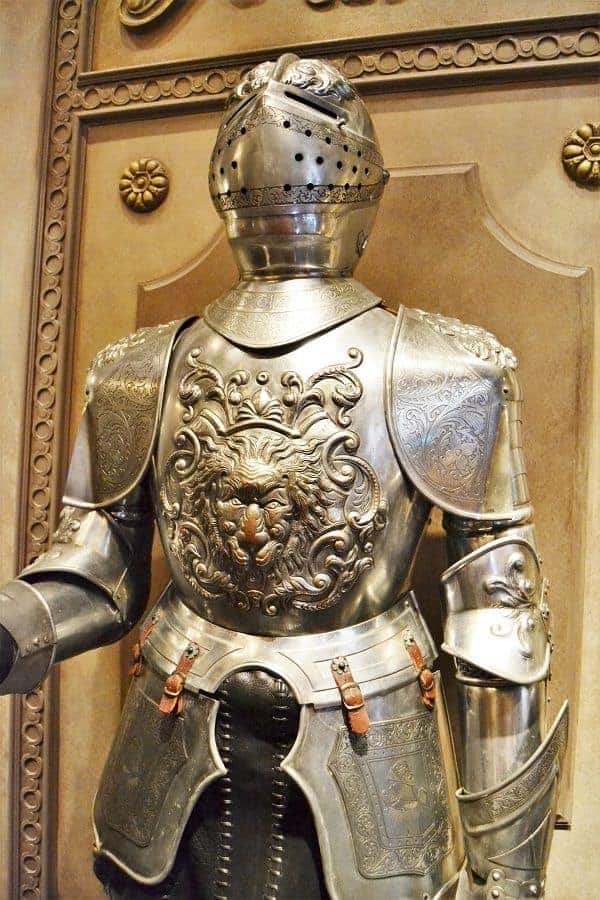 Once inside Be Our Guest, you come upon the knights in armor, be sure to listen carefully. Some are sleeping and some are having conversations.
It is worth standing a few more minutes in line to experience. Maybe you'll even make out what they are saying!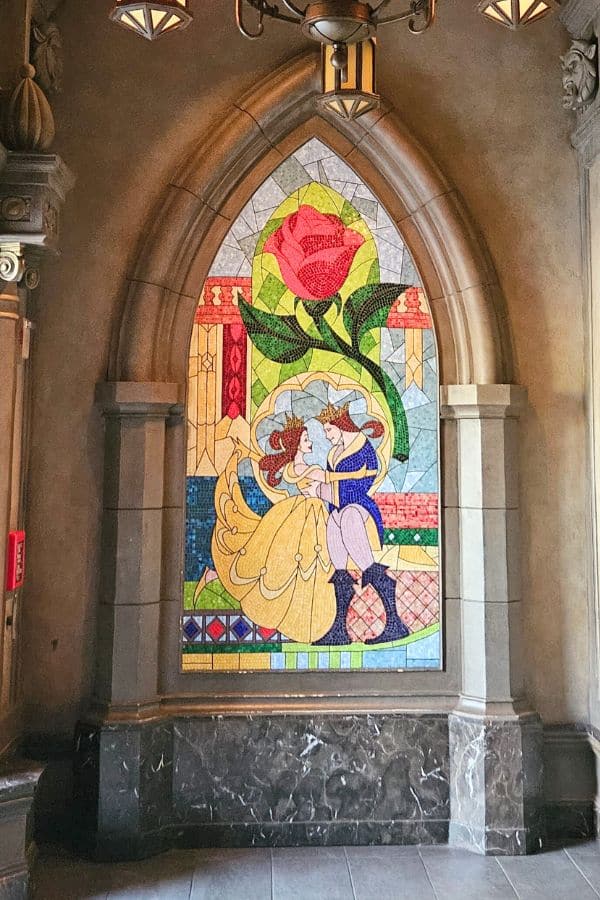 Be Our Guest Restaurant Dining Rooms
You will find Be Our Guest divided into three different dining spaces: The Grand Ballroom, The West Wing and The Castle Gallery. Each has it's own distinct styling based on the animated classic Beauty & the Beast.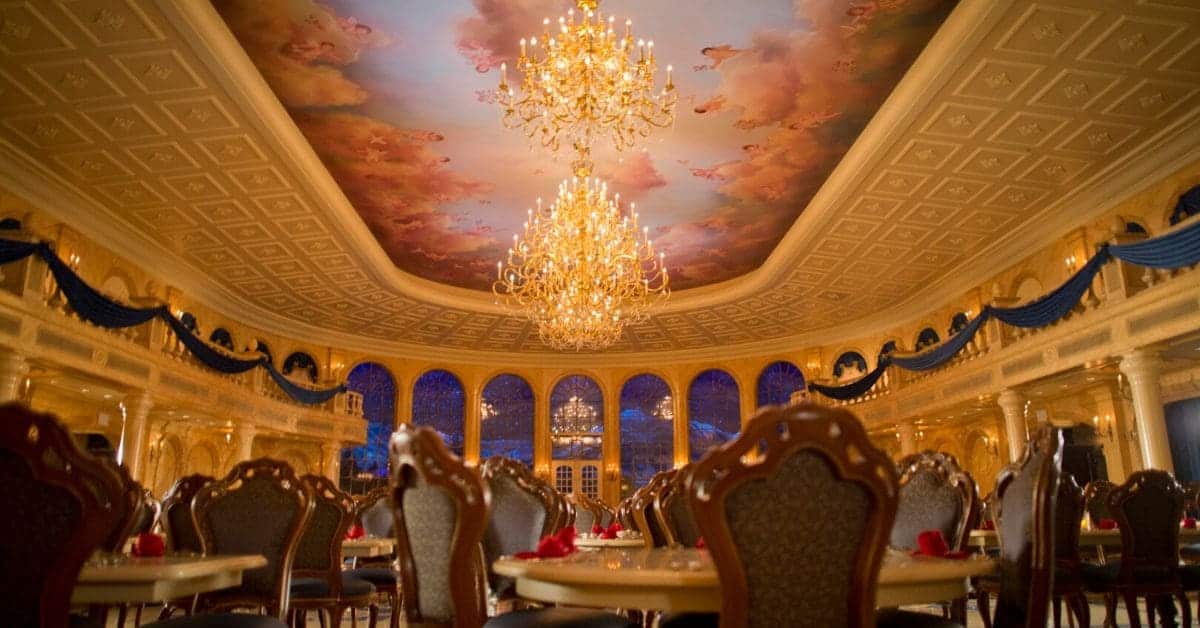 The Grand Ballroom
The main dining area in Be Our Guest is the Grand Ballroom. This is a large space with an enormous chandelier and cherub murals on the ceiling.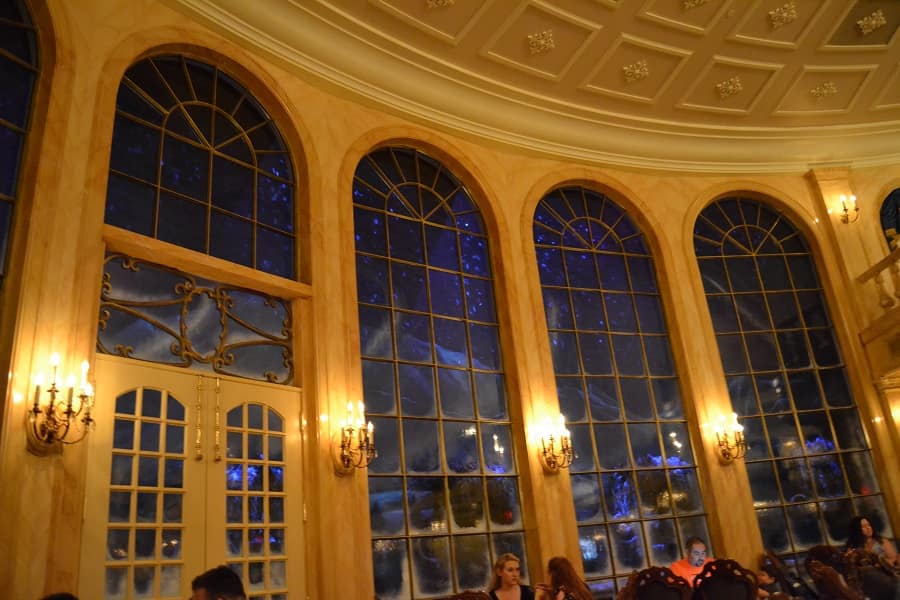 If you sit near the large windows, you will even be able to see snow falling!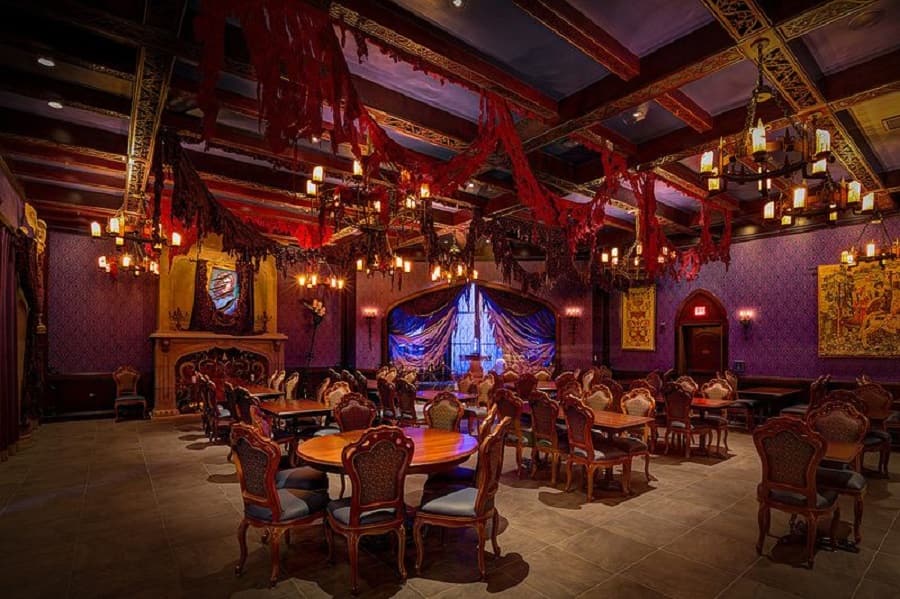 The West Wing
The Beast's West Wing is one of the smaller eating areas in Be Our Guest restaurant.
This room is on the dark side (both literally and figuratively) and has sound effects to match!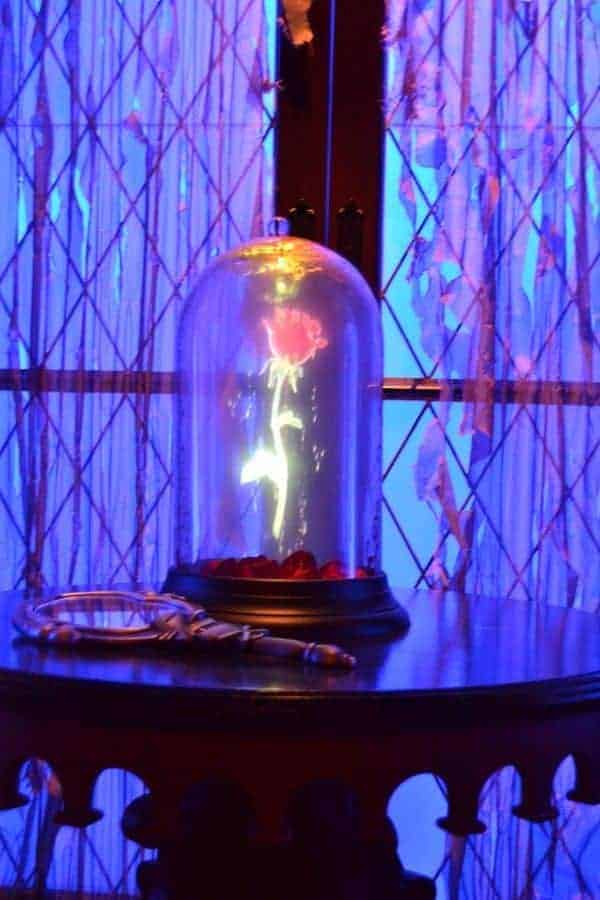 It features a fireplace with a picture of the former prince as well as the enchanted rose encased in glass.
The Castle Gallery
There is plenty of seating in the Rose Gallery which includes both booths and tables.
This is one of my favorite rooms because it really tells the story of Beauty & the Beast.
There are tapestries on the wall, and in the center of the Rose Gallery, you will find a figure of Belle & the Beast dancing.
Be Our Guest Table Service Restaurant
Be Our Guest is currently available for Table-service lunch and dinner. It is a prix fixe, 3-course menu featuring French-inspired dishes.
Be Our Guest Lunch Menu
Lunch is served from 11-2:30 pm and allows you to choose one appetizer, one main entree and one dessert.
Main entrees include:
Herb-salted Pork Tenderloin
Center-cut Filet Mignon
Poulet Rouge Chicken
Vadouvan Spiced Vegetables
Pan-seared Sea Scallops
Be Our Guest Dinner Menu
Be Our Guest serves dinner from 4-9:30 and the prix-fixe menu allows you to choose one appetizer, one main entree and one dessert.
There are 6 main entrees for dinner to choose from:
Roasted Pork Tenderloin
Spice-dusted Lamb Chops
Saffron-infused Seafood Bouillabaisse
Smoked Ricotta and Corn Tortellini
Center-cut Filet Mignon
Poulet Rouge Chicken
No meal is complete without dessert!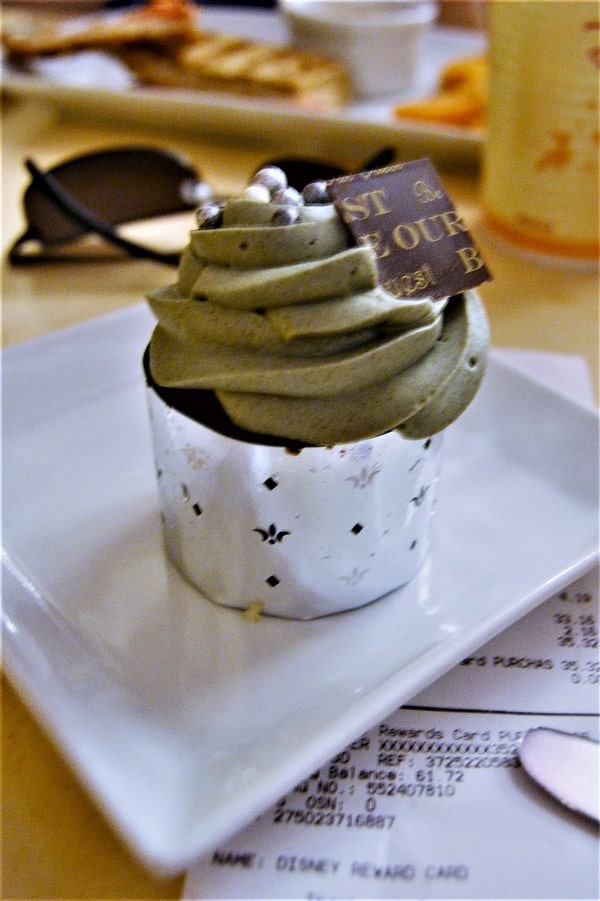 And as the song goes, "Try the Gray Stuff, it's delicious!" While you used to be able to order it as a full dessert, it is now part of a dessert trio (you can choose three smaller desserts to sample).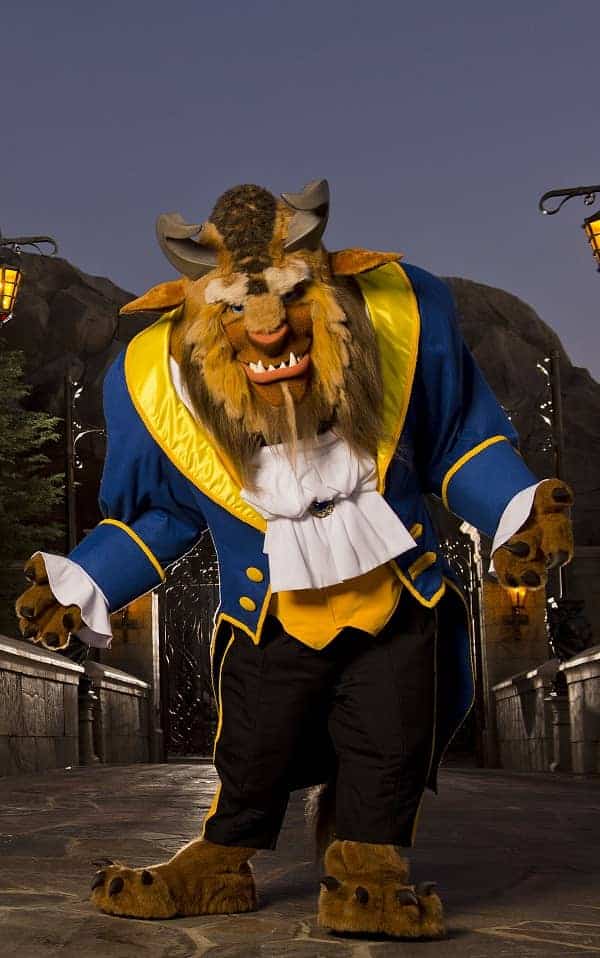 Meeting the Beast at Be Our Guest
In the past, you could have a meet & greet with Beast during dinner at Be Our Guest. Now, the Beast makes an appearance at both lunch & dinner, but at a safe distance.
Looking for Belle? You'll be able to meet her nearby at Enchanted Tales with Belle.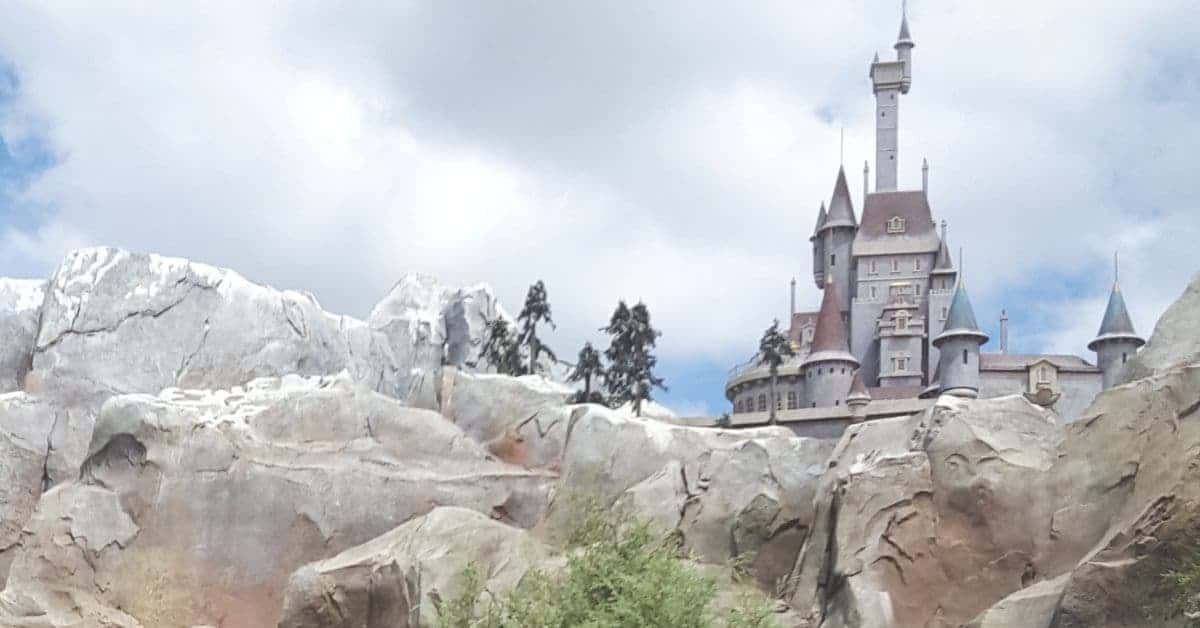 No matter which type of meal you choose to experience while dining at Be Our Guest, I have no doubt that you will enjoy your time there. Just be sure to book your reservation in advance!
Have you had a chance to dine at Be Our Guest Restaurant in Magic Kingdom? What was your favorite part of the experience?