When people think of thrill rides, many don't think of Disney World. But truth be told, there are some great Disney World roller coasters! From thrilling drops and loops to coaster carts soaring through magical scenes, there is a roller coaster for nearly every age level.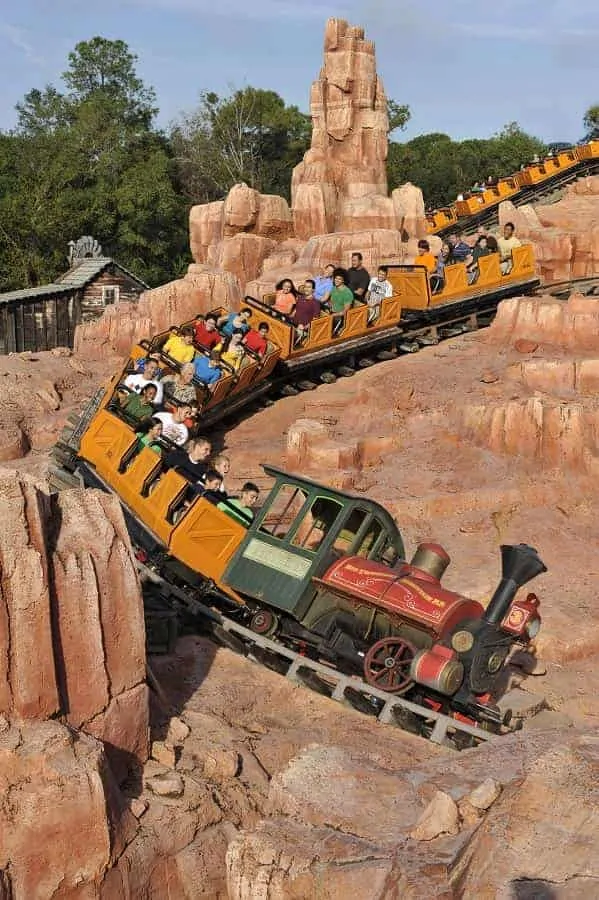 Disney World roller coasters are some of the most thrilling and exciting rides you'll ever experience!
From the classic Big Thunder Mountain Railroad to the NEW Tron Lightcycle Run (opening April 4, 2023), each coaster offers a unique combination of thrills, speed, and drops that make your heart race with excitement.
Not only are Disney World roller coasters some of the most thrilling rides at the parks, they can also provide some of the best views of the thems parks in which they reside.
From soaring above Animal Kingdom on Expedition Everest to traveling at a bird's eye view of Toy Story Land on Slinky Dog Dash, these coasters allow you to see the sights from a totally different perspective.
One of the best aspects of Disney World roller coasters is that they have something that is suitable for just about all ages and experience levels.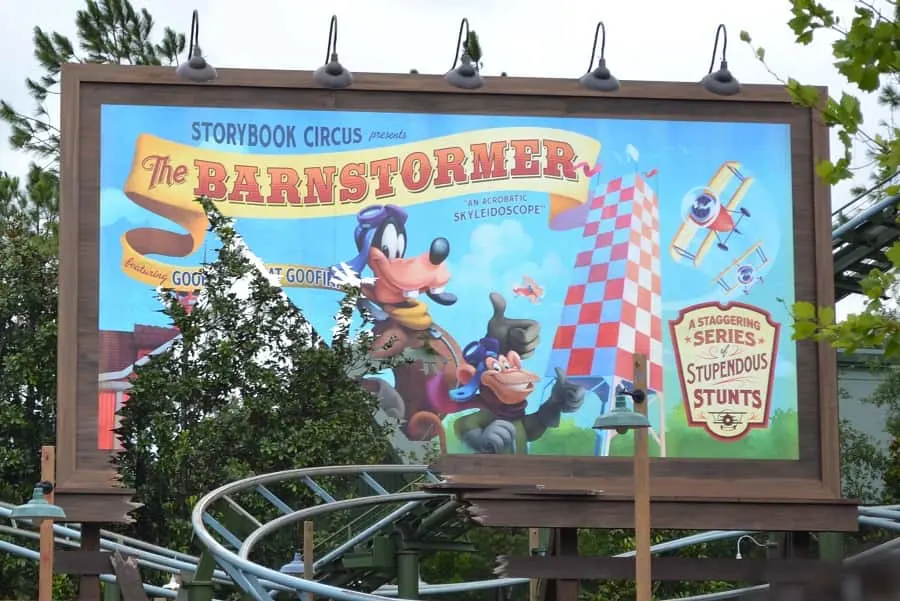 For a more relaxed ride, guests to Magic Kingdom should check out The Barnstormer. And for a more intense coaster experience with drops and loops, head over to the other side of the park for Space Mountain.
In addition to an exciting ride, Disney World roller coasters also offer a unique opportunity to get up close and personal with some of your favorite characters from the movies.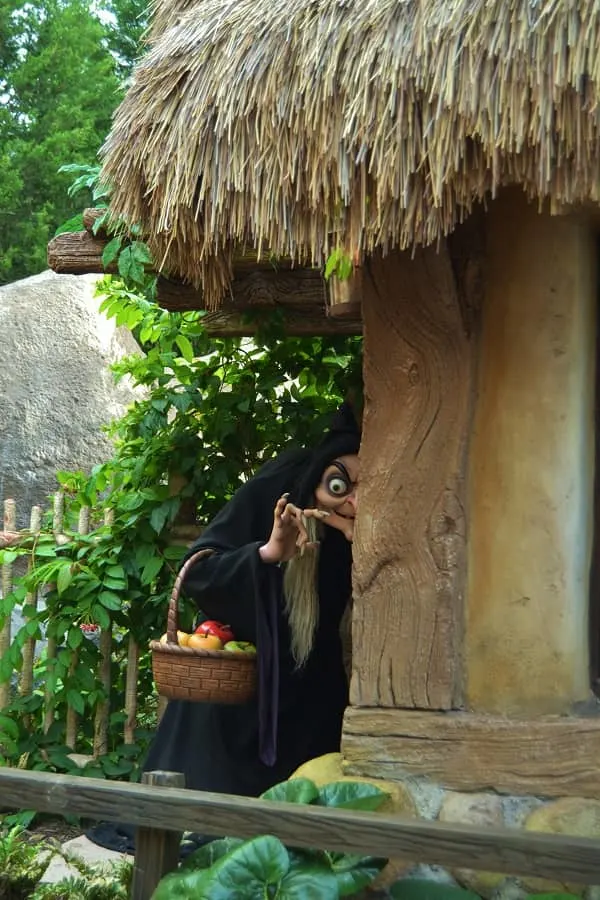 On Seven Dwarfs Mine Train, you get to see Snow White, the Seven Dwarfs and even the Evil Queen. Guardians of the Galaxy gives you the opportunity to be part of the journey of Star-Lord, Rocket Raccoon and Groot.
So the next time you're looking for an adrenaline-pumping adventure, make sure to check out the great selection of Disney World roller coasters: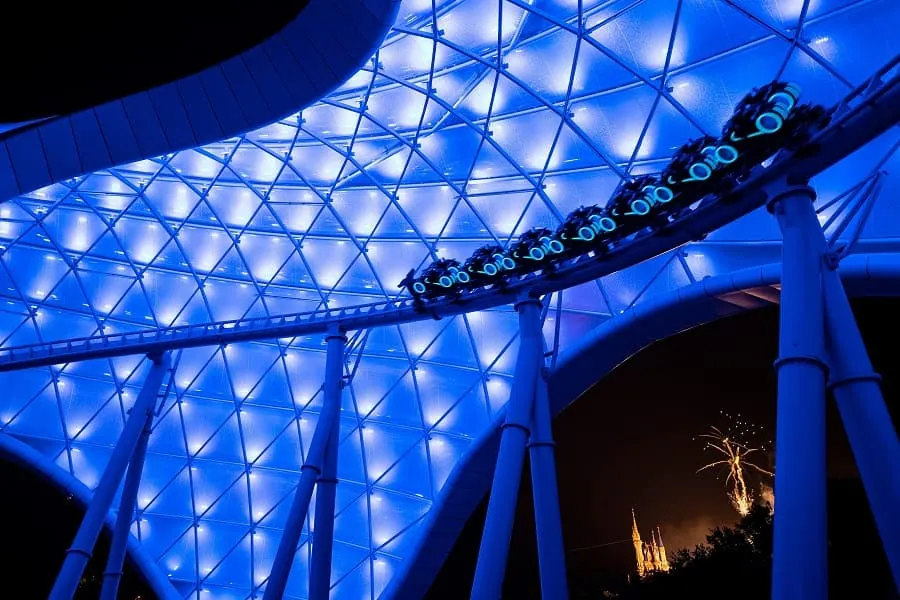 9 Disney World Roller Coasters
Barnstormer (Magic Kingdom)
Seven Dwarfs Mine Train (Magic Kingdom)
Big Thunder Mountain Railroad (Magic Kingdom)
Space Mountain (Magic Kingdom)
Tron Lightcycle Run: (Magic Kingdom)
Expedition Everest (Animal Kingdom)
Rock n Roller Coaster (Hollywood Studios)
Slinky Dog Dash (Hollywood Studios)
As you can see, the best Disney park to visit for those wanting thrill rides is Magic Kingdom.
This park truly has roller coasters that span from beginner to advanced riders! It also has the newest roller coaster with Tron Light Cycle (opening April 2023).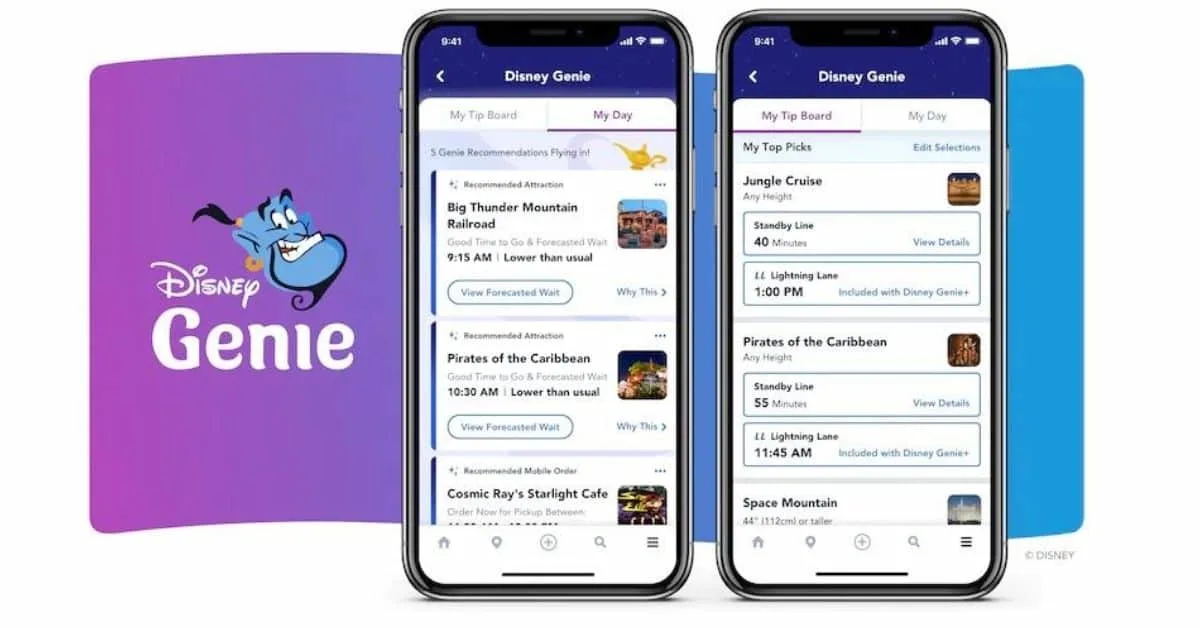 How to Ride all the Roller Coasters in Disney World
If you are planning a trip to Disney World and want to ride all the roller coasters, then you will need to purchase Genie+ Lightning Lane.
Roller coasters are very popular park attractions and I can guarantee that there will be a long line for each one. Lightning Lane will give you the opportunity to skip the line for most of the Disney World roller coasters.
I would also suggest that you arrive the parks when they open and head straight to one of the roller coaster rides. The lines are least upon opening and you will most likely get on right away.