When it comes to Disney World buffets, you really can't go wrong. All have a variety of food choices and allow you to eat as much as you would like. You will find at least one buffet at each of the four Disney World resorts and there are buffets at many of the Walt Disney World Resorts.
Some Disney World buffets even allow you to meet and greet with characters while you dine! These character buffets are great because you are able to enjoy a wonderful meal and meet your favorite characters without having to stand in a line!
Disney World buffets charge one flat fee that is based on the type of buffet it is and the age of the guest. Dinner and character buffets tend to be more expensive than breakfast and lunch buffets.
If you are using the Disney dining plan, you will find that all Disney World buffets qualify for a table service credit, but character buffets are generally 2 table service credits.
When trying to decide on which buffets you are going to experience, you will want to do your research. While all are good, some are better than others. Here are the ones we always choose when going to Disney World:
Best Disney World Buffets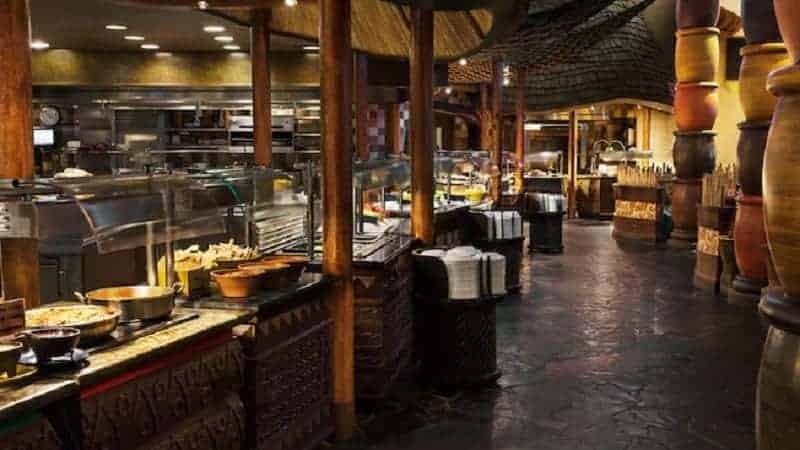 Boma, Flavors of Africa
Located in Animal Kingdom Lodge Resort, Boma, Flavors of Africa features buffets at breakfast and dinner. While some items on the buffet are traditional African dishes, the bulk of the food choices are American.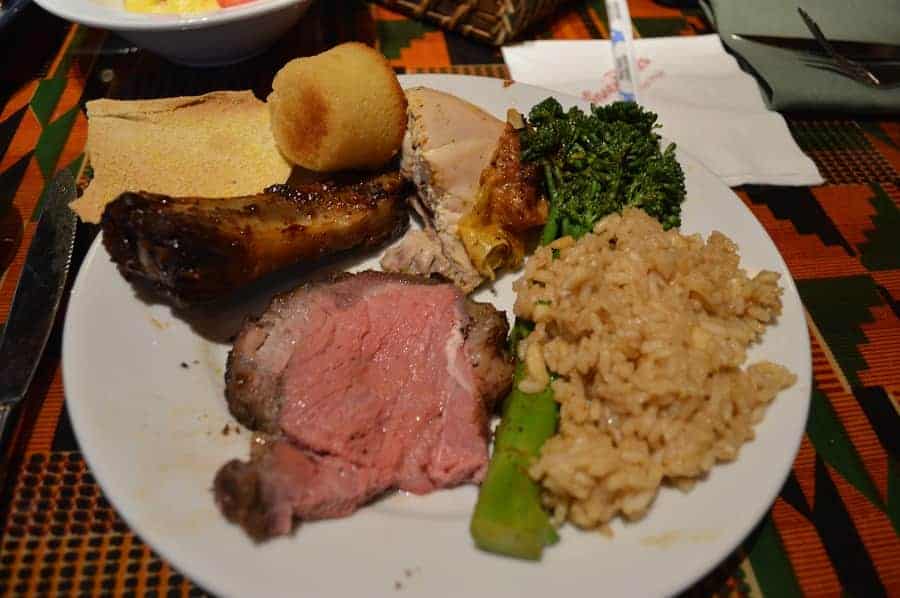 We've eaten both the breakfast buffet and dinner buffet at Boma and were thrilled with both. If you can only choose one, choose the dinner buffet.
You will find grilled seafood, carving stations with roasted meats, and a dessert selection featuring certain things like zebra domes which are only found at Animal Kingdom Lodge.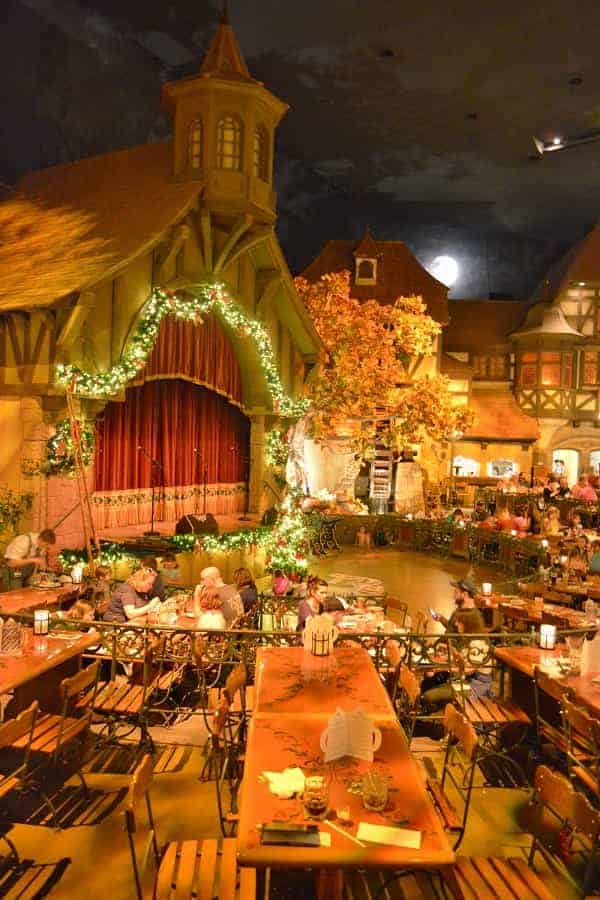 Biergarten
Get an authentic beer garden experience in the Germany Pavilion at Epcot. Not only will you get to dine on such German fare as bratwurst & sauerkraut along with pork schnitzel, you will get to eat while listening to a live German band!
Dining at Biergarten
is a one-of-a-kind experience and available for lunch and dinner daily! You don't have to love German food to appreciate this dining experience.
And if you are bringing along the picky kids, don't worry, they have roasted chicken, hot dogs, meatballs, macaroni & cheese and the best pretzel rolls I've ever eaten.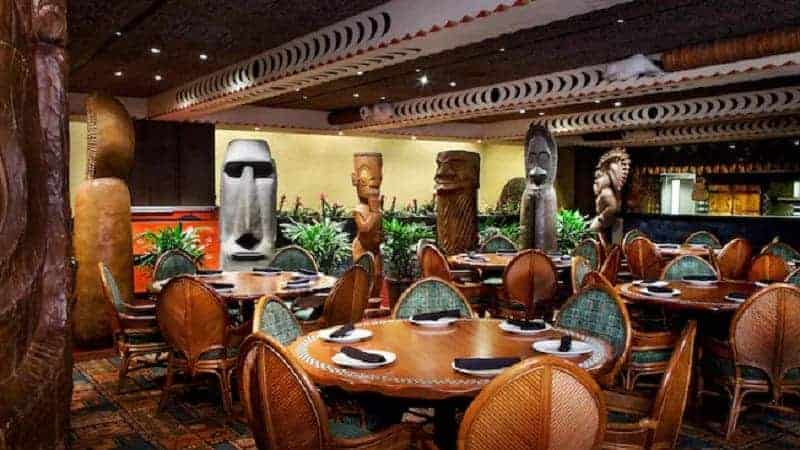 'Ohana
If someone in your group has a special love for Stitch, you are going to want to make a reservation at 'Ohana for either breakfast or dinner.
'Ohana is located at Disney's Polynesian Resort and is a character dining experience where you can meet Lilo, Stitch and Mickey Mouse.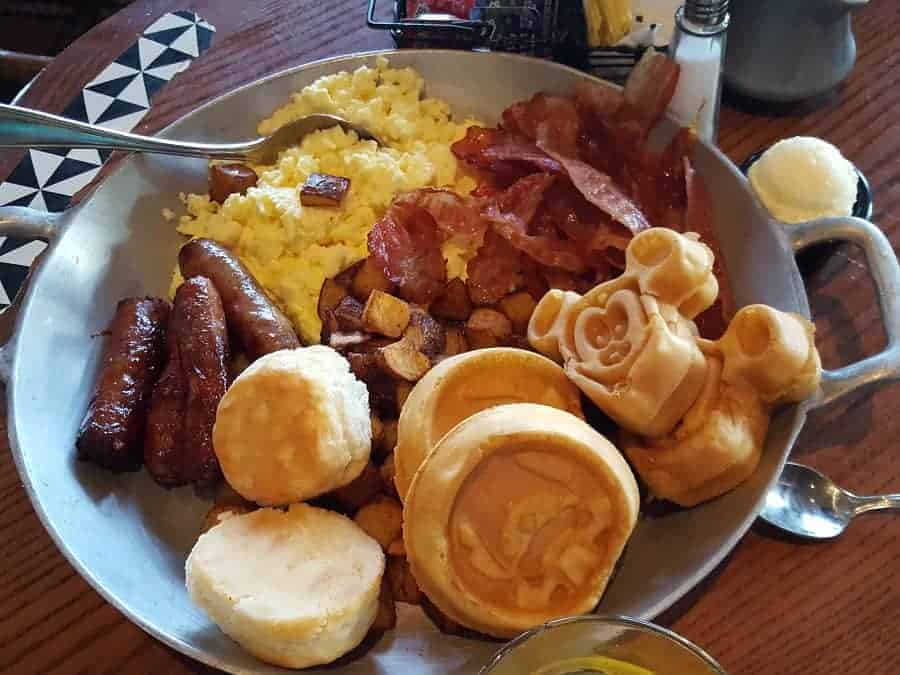 At the 'Ohana breakfast buffet, you will be served an all you can eat Family Style breakfast. It is the only place where you will find Stitch waffles and their signature Pineapple-Coconut Breakfast Bread.
Dinner buffet has a selection of chicken, steak and shrimp along with noodles and stirfry vegetables which are all brought to your table.
The meal ends with one of the most amazing desserts, the 'Ohana Bread Pudding topped with Caramel Sauce and Bananas.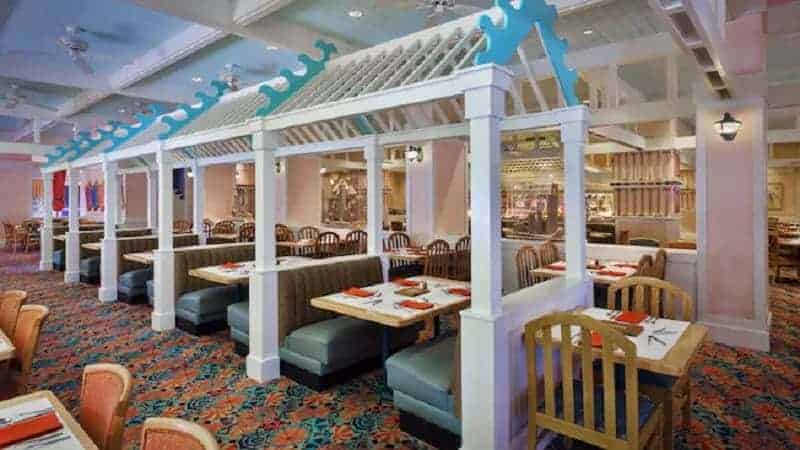 Cape May
Located at the Beach Club Resort, Cape May has two buffets, one at breakfast and another at dinner.
While the Breakfast buffet at Cape May has traditional breakfast favorites and features some of your favorite Disney characters like Donald Duck, Minnie Mouse and Goofy, the dinner buffet at Cape May is very unique.
At dinner there are no characters and it is a seafood buffet featuring clams, mussels, crab legs, shrimp, along with ribs, chicken and more.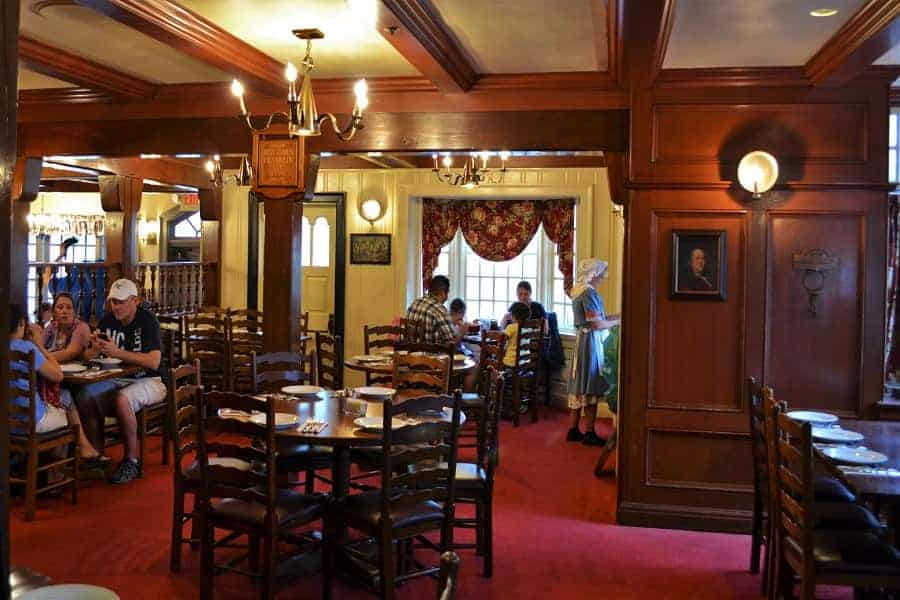 Liberty Tree
While not a Buffet per say, Liberty Tree is an all you can eat dinner table service experience inside Magic Kingdom. Because it is absolutely fabulous and a personal favorite, we had to add it to the list of best Disney World buffets!
For dinner, you will find a family style Thanksgiving feast! Dine on roasted turkey, pot roast and carved pork, along with traditional sides like mashed potatoes and cranberry sauce!
Tusker House
Last but certainly not least on our list of the best Disney buffets is Tusker House in Animal Kingdom. When it comes to breakfast, this buffet doesn't disappoint.
You will find your favorites like Mickey Waffles, made to order Omelets along with other breakfast favorites. There is a vast selection of fruit, pastries and even an oatmeal station.
One of the best parts of the Tusker House breakfast buffet is that they serve POG (Pineapple, Orange & Guava) juice!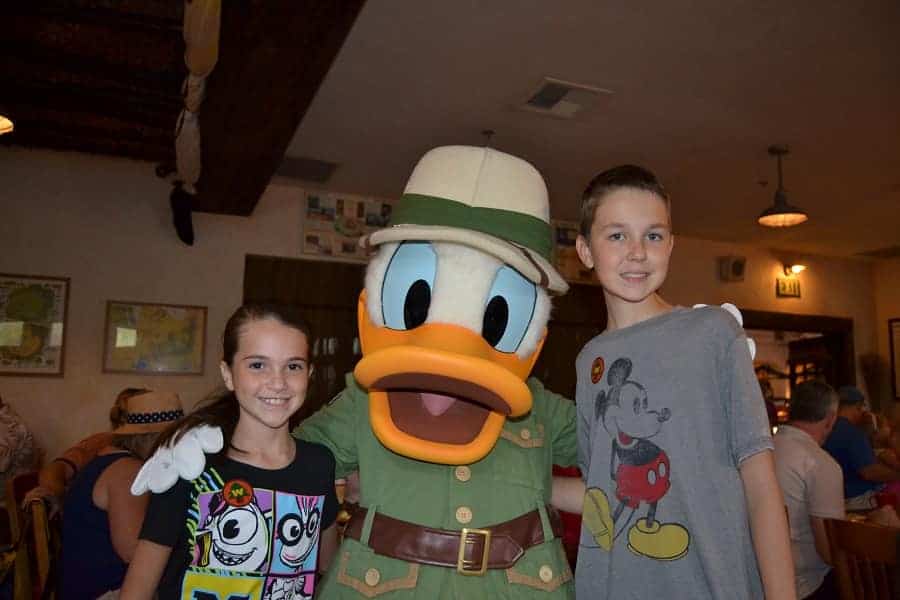 Since this is also a character buffet, you will get to meet many of your favorites including Mickey, Donald and Goofy.
---
Buffets at Disney World are a great way to add a little extra enjoyment to your vacation. They give you the chance to feast like a King and allow you to try different types of food and dessert for just one price.
While they are more expensive than quick service and table service restaurants, one way to justify the cost is to combine two meals into one. Choose a late breakfast and fill up so you don't need to eat lunch OR choose a late lunch so that you don't need a full dinner!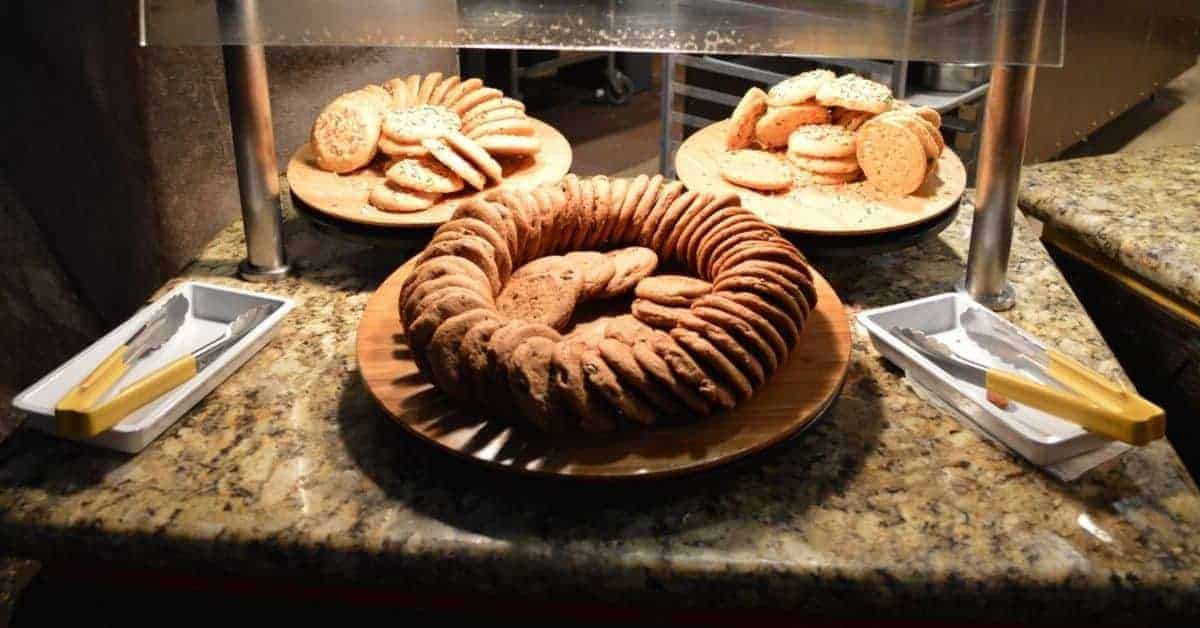 With so many buffets to choose from, it can be hard making a choice. We hope that this list of Disney World buffets gives you ideas on what you can expect and that when you do try them, you find them as exceptional as we did!