One of the best fall vacations in the US is Disney World. Magic Kingdom is decorated for Halloween and Epcot has the Food & Wine Festival in full swing! If you are planning a trip to Disney World in October, there is plenty to look forward to!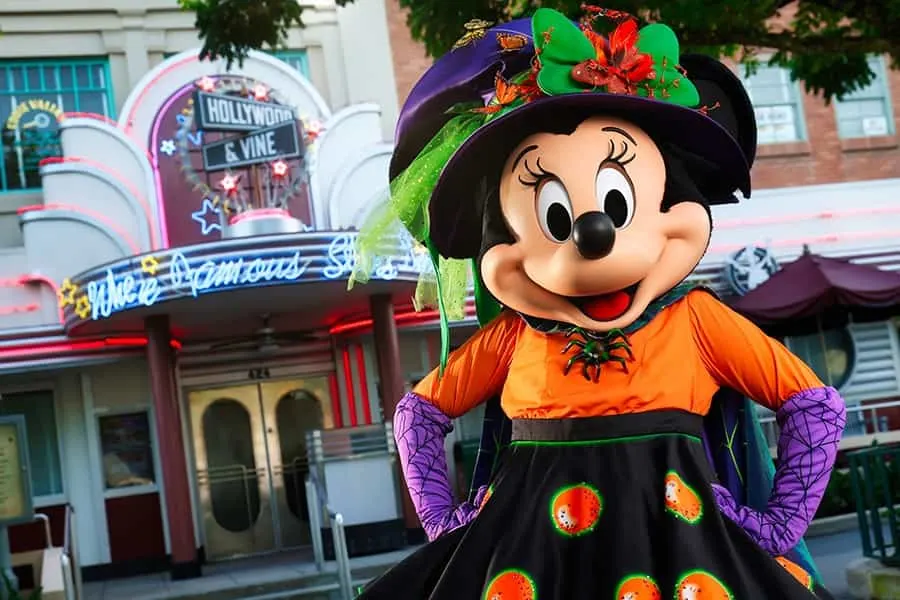 The 100th Anniversary celebration is still going strong, which means not only are you going to be able to experience traditional Halloween festivities at the park, but you will also be able to celebrate in new & exciting ways!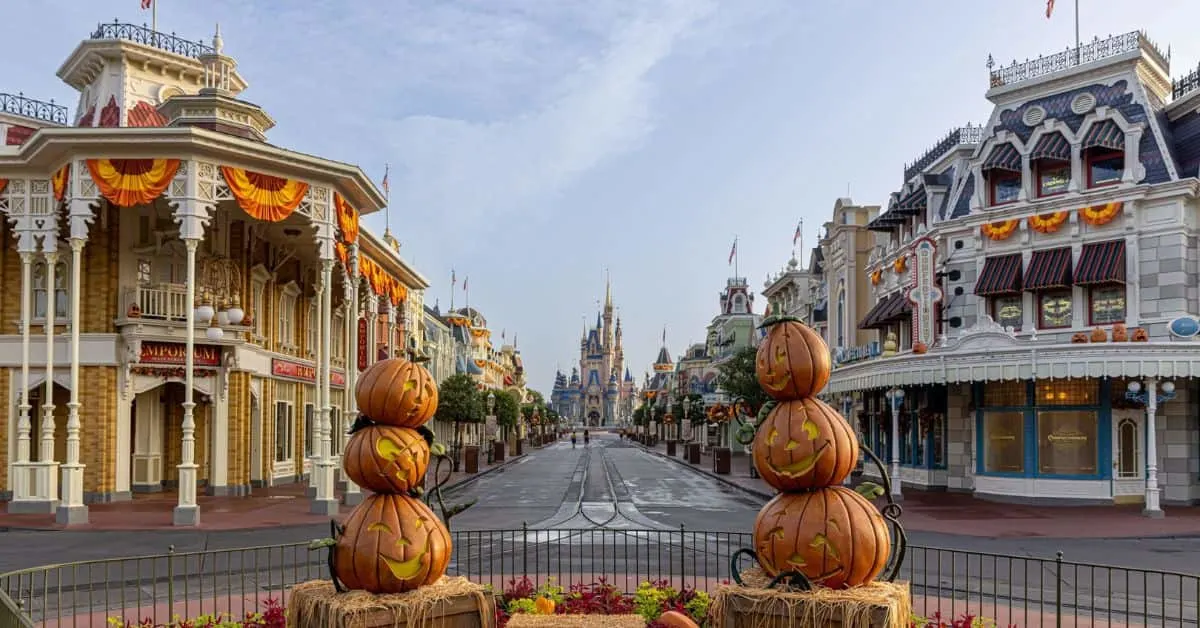 Guide to Going to Disney World in October
Is Disney World crowded in October?
According to our Disney World Crowd Calendar, October is a time of year when the crowds at Disney World are lowest during the weekdays.
On the weekends, the parks can get pretty busy due to Mickey's Not So Scary Halloween Party and Epcot Food & Wine Festival.
If there is one time to avoid traveling to Disney World in October, it would be Indigenous Peoples' Day Weekend ( Oct 7-9), but honestly, all weekends are going to be busier this month (especially at EPCOT) due to locals taking in the special events.
Disney World Events in October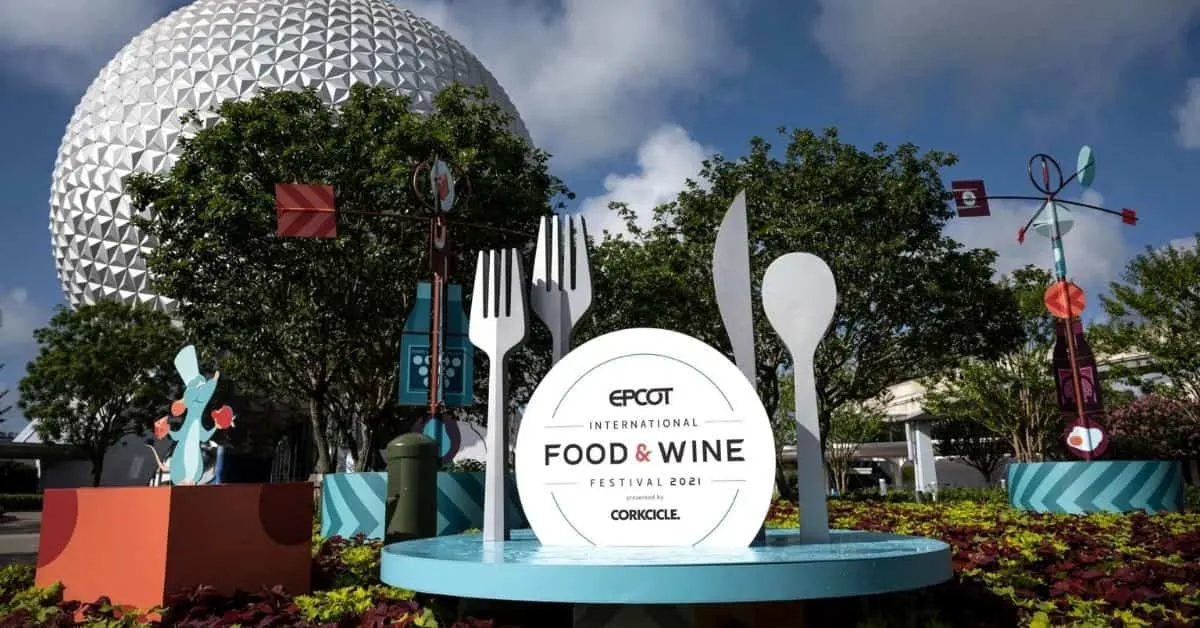 EPCOT Food & Wine Festival
You don't have to be a foodie to enjoy the 2023 EPCOT Food & Wine Festival.
Running the entire month of October is this FREE event at EPCOT when you can dine on sample food plates and see free concerts at the amphitheater.
As part of the Food & Wine Festival, you can also enjoy FREE Eat to the Beat Concerts! Here is the lineup for October:
Oct. 1-2 – Boys II Men
Oct. 3-5– Wish Radio
Oct. 6-7– Mark Wills
Oct. 8-9 – Sugar Ray
Oct. 10-12 – Icon Party Band
Oct. 13-14– Hoobastank
Oct 15-16- Air Supply
Oct 17-19- Evolution Motown
Oct. 20-21 – Taylor Dayne
Oct 22-23- Billy Ocean
Oct 24-26- Sound Up
Oct. 27-30 – Hanson
Oct 31- Rexine
Mickey's Not So Scary Halloween Party
Mickey's Not So Scary Halloween Party is a special ticketed event that allows guests to trick or treat, see Disney characters dressed in costume, and some Halloween fireworks!
Disney Halloween Party Dates in October
October 1, 3, 5, 6, 9, 12, 13, 15, 17, 19, 20, 22, 24, 26, 27, 29, & 31 (Already Sold Out for Halloween Night)
This month is one of the busiest months for the Halloween party, so you will want to get your tickets to Disney's Halloween party in advance!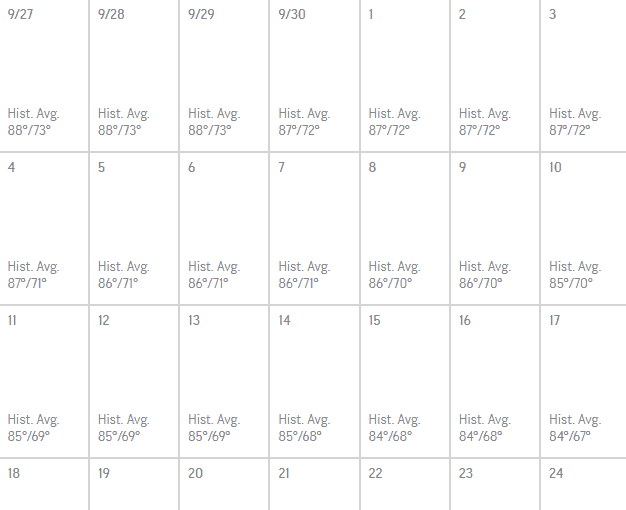 Weather in October in Disney World
The average high temperature in Orlando during October is 84º.
The humidity is nearly gone, so while it is warm, it is not nearly as sticky during the day as it is in the summer months.
This marks a much drier season for Florida, and while it can rain, it usually is just a brief shower in the late afternoon.
What should I wear to Disney World in October?
You are going to want to make sure you pack clothes for warm weather and comfortable shoes.
Since it is the Halloween season, you should consider wearing some type of Halloween attire.
If you aren't dressing up, then consider a Halloween T-Shirt.
If you plan on being at the parks in the evenings, I would suggest bringing a lightweight sweater or sweatshirt that you can throw on after the sun goes down.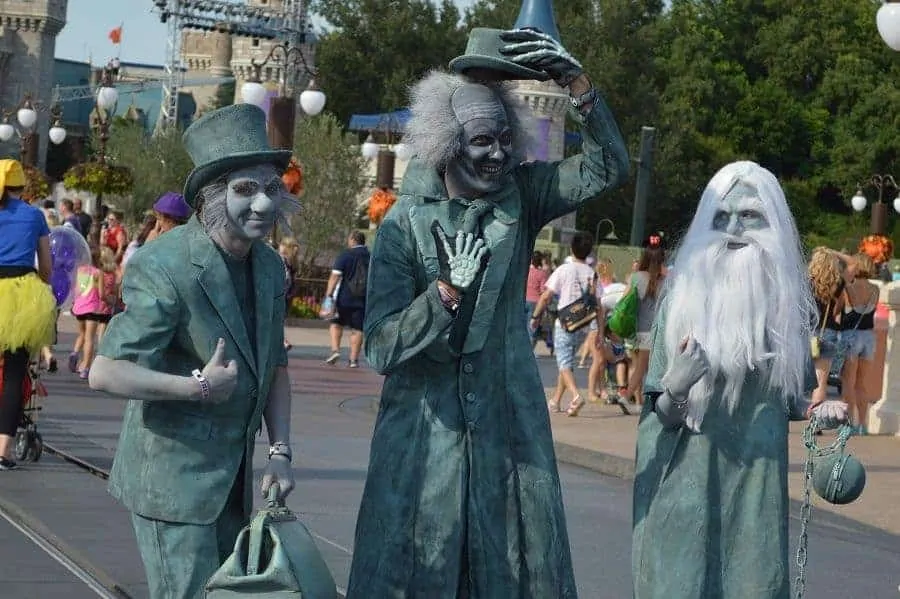 If you are adventurous, consider wearing a costume to the Disney Halloween party. This is certainly an event worth dressing up for! Need costume ideas?
Check out our Do it Yourself Disney Halloween Costume Guide.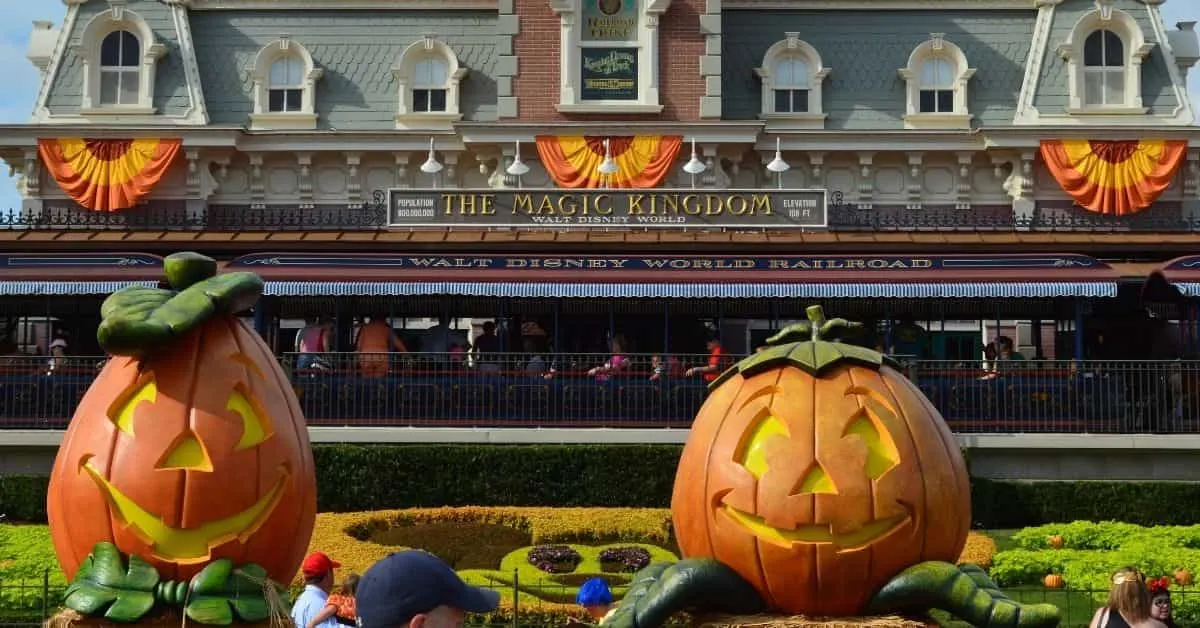 If you are considering traveling to Disney World in October, we think you are going to have a marvelous time!
If you are still trying to decide on the best time to visit Disney World, be sure to check out all our Disney World crowd calendars.