(Note: The links in this post are affiliate links, and we will be compensated when you make a purchase by clicking through our links. Read our disclosure policy.)
One of the most iconic rides at Walt Disney World's Magic Kingdom is Haunted Mansion. Opened in 1971, the Haunted Mansion sits atop a hill in Liberty Square and is the home to 999 ghosts.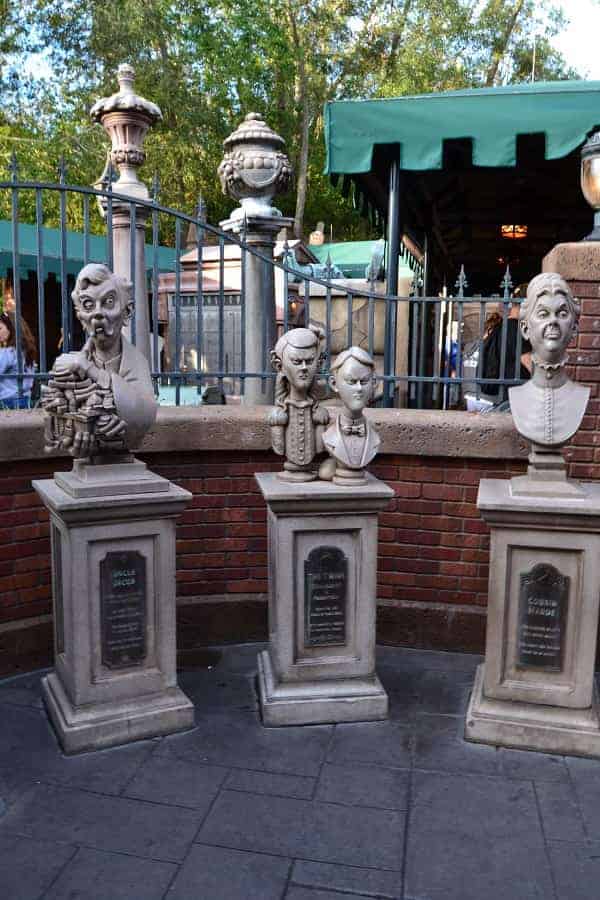 Before you even get on the ride, you will get to walk past some poetic graves, see some amusing monuments and might even find some interactive features!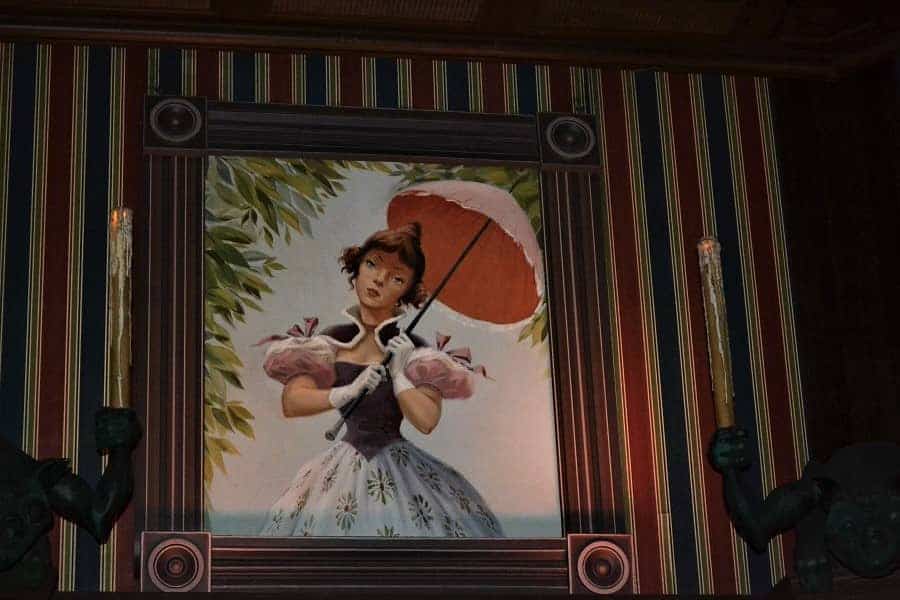 Once you do get inside, things go from light to very dark. The butler will usher you into a dark room where things will start to change before your eyes!
From there you will take a "doom" buggy from the attic of the Mansion all the way to the graveyard.
Along the way, you will encounter dancing ghosts, a séance and even a set of hitchhiking ghosts.
While the Haunted Mansion appears in other Disney parks (it's even in a movie) there are some things that set the one in Disney World apart from the rest.
10 Disney World Haunted Mansion Facts
During the queue, you will see graves for many different imagineers. Most days you will find that there is a rose place on Master Gracey's grave. Yale Gracey was actually the Haunted Mansion Special Effects Design Team leader.
On your way into the Haunted Mansion, pay attention to Madame Leota's grave. Look at her image long enough, and you might find her looking back.
Madame Leota was actually a real person. She got her name from model-building Imagineer named Leota Toombs
Eleanor Audley voices Madame Leota during the ride. You might recognize her voice as she also voiced Lady Tremaine (Cinderella) and Maleficent (Sleeping Beauty).
Before entering the ride, you wait in the lobby and suddenly the lights go out and the floor seems to slowly drop. In reality, the ceiling rises, and guests remain on the same level they walked in on.
Besides the park guests, there are 2 other living creatures in the Haunted Mansion. They are lit differently than the ghosts to denote that they are living. See if you can spot them!
There is a Hidden Mickey on the dining room table in the Banquet scene.
There is a wedding ring implanted in the cement as you exit the Haunted Mansion.
As you leave the Haunted Mansion, there is a pet cemetery on the hill to the left. You'll find tombstones for several animals, but there is one that is also a Disney character: Mr. Toad.
There are giant chess pieces on top of The Haunted Mansion. There is one piece missing, the knight. Supposedly it is because it's always night inside the mansion. Get it?
Did you know any of these Haunted Mansion facts?