Epcot is known for its wonderful restaurants, but what gets overlooked is the great assortment of snack shops. When we want something sweet, we grab treats at Karamell-Küche in Germany Pavilion.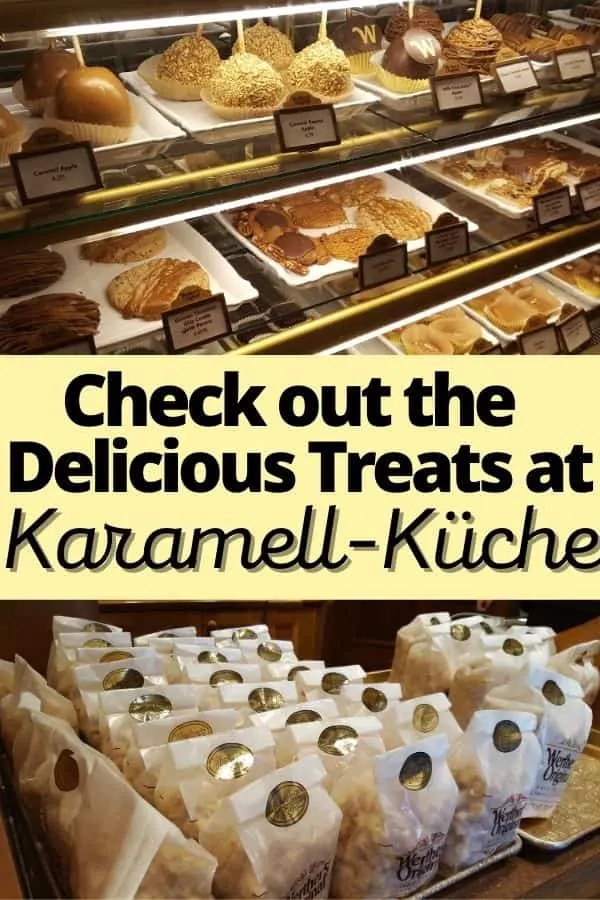 Karamell-Küche in Germany Pavilion
Karamell-Küche is a small shop, but contains some of the largest selections of sweets around Epcot.
What makes this place special is that it is sponsored by Werther's who is renowned for their caramel candies.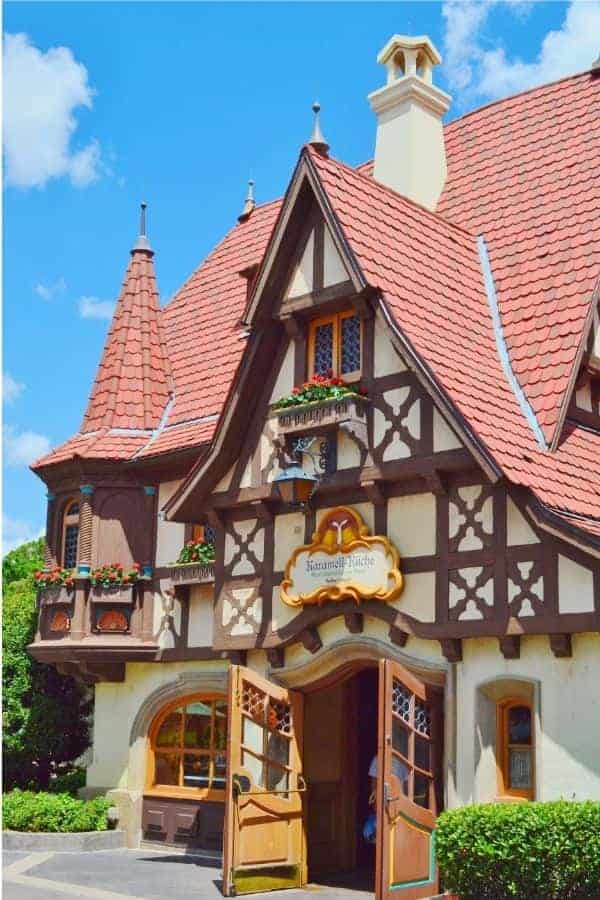 As soon as you enter Karamell-Küche, you will be overtaken with the sweet smell of caramel.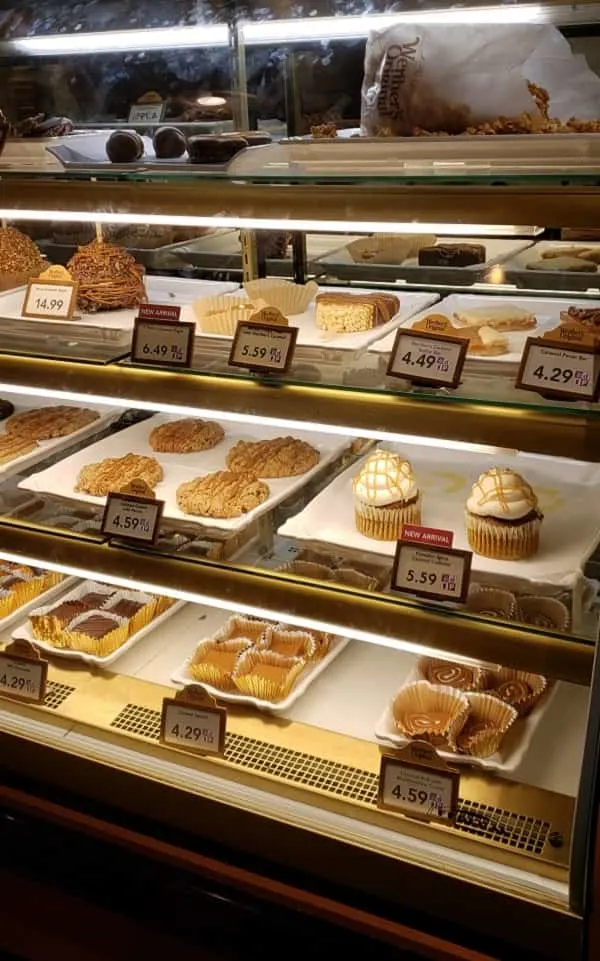 The display case is filled with an assortment of caramel delights; from freshly made Chocolate & caramel turtles to caramel apples.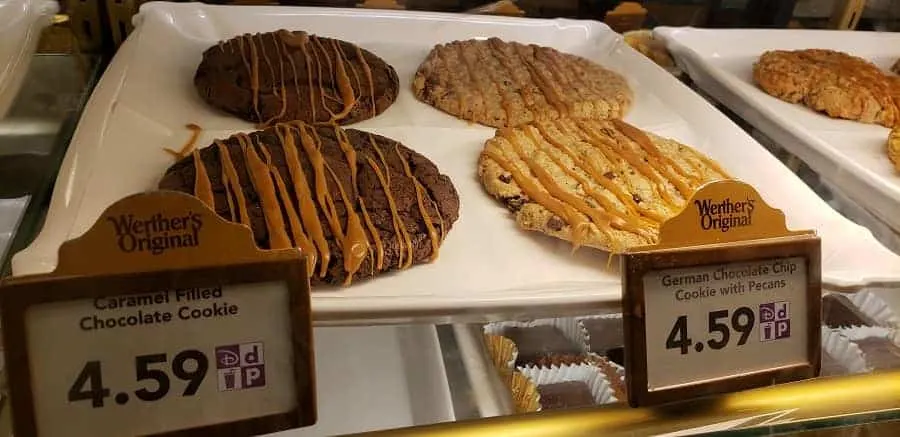 There are all different price points and some treats even qualify for the Disney Dining Plan snack credits.
I have no doubt that you will have trouble narrowing down your choice with so many yummy treats to choose from.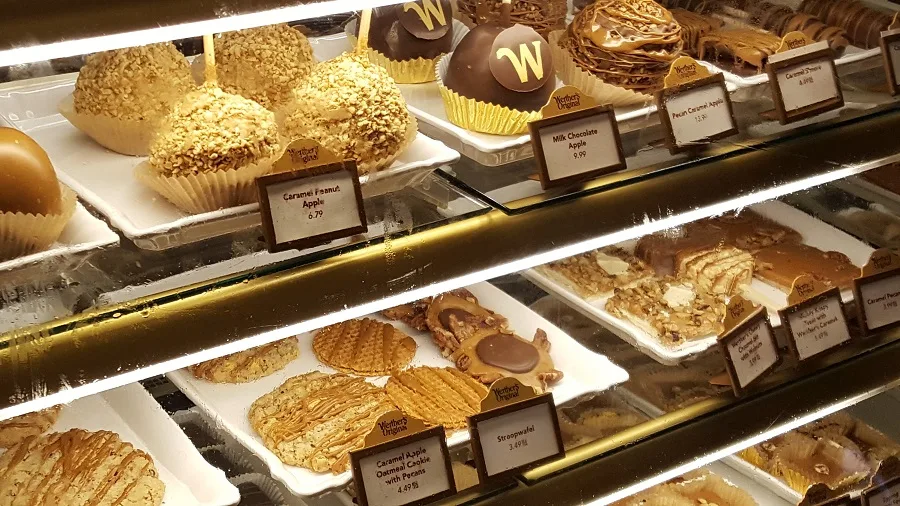 Karamell-Küche Menu of Caramel Treats
Caramel Filled Chocolate Cookie
Caramel Apple Oatmeal Cookie with Pecans
German Chocolate Chip Cookie with Pecans
Salted Caramel Fudge Brownie
Salted Caramel Cupcake
Caramel Smores
Caramel Bacon Square
Caramel Roll with Marshmallow Creme
Caramel Pecan Bar
Stroopwafels
Caramel Apples
Caramel Popcorn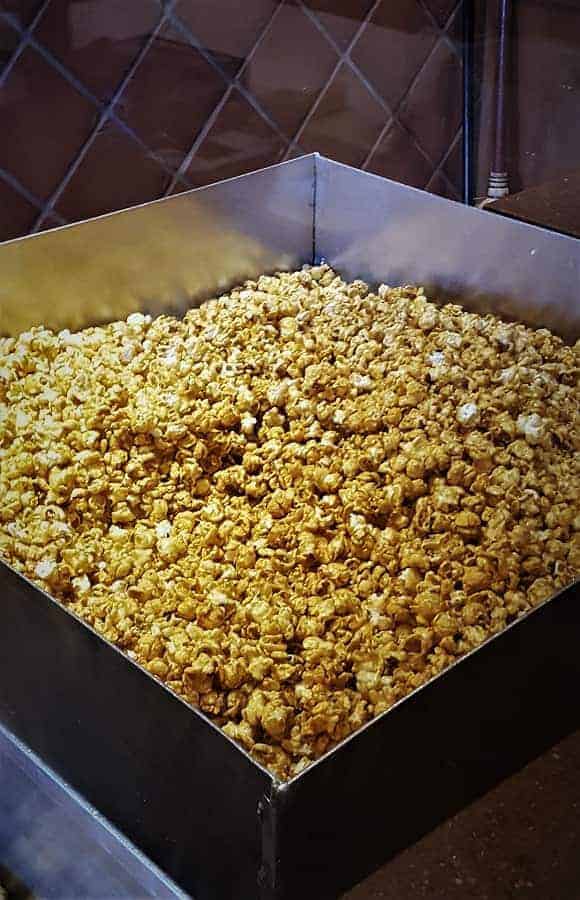 One of the reasons that Karamell-Küche smells so wonderful is because they are making caramel popcorn all day long.
You will be able to watch them stir the caramel into the popcorn while you are waiting in line for your treat.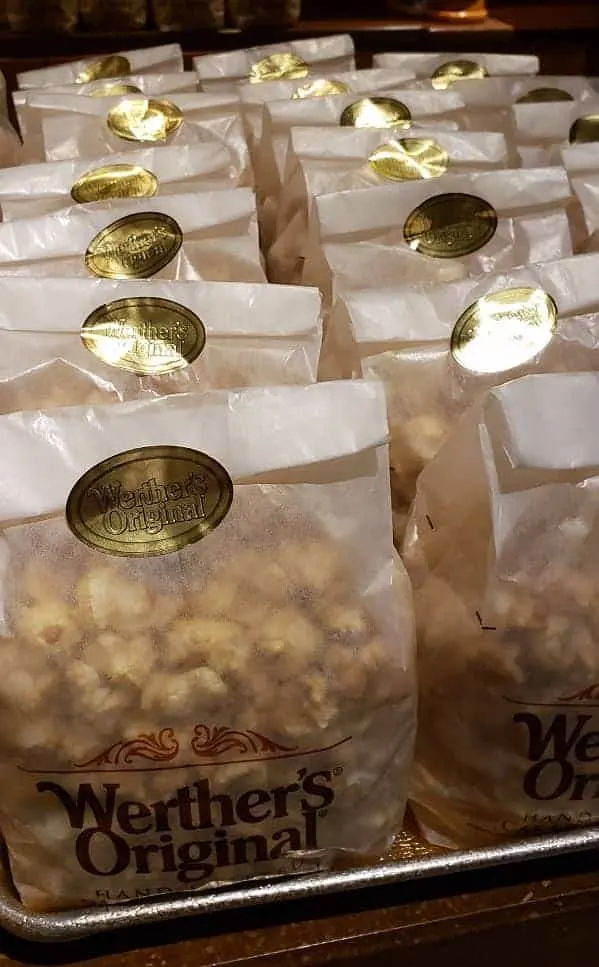 You will find bags of the caramel corn at the check out. If you want a fresh bag (that is still warm), you can request one.
The problem is that the fresh bags don't keep for very long (not that it is a true problem because once you start eating it, you can't stop).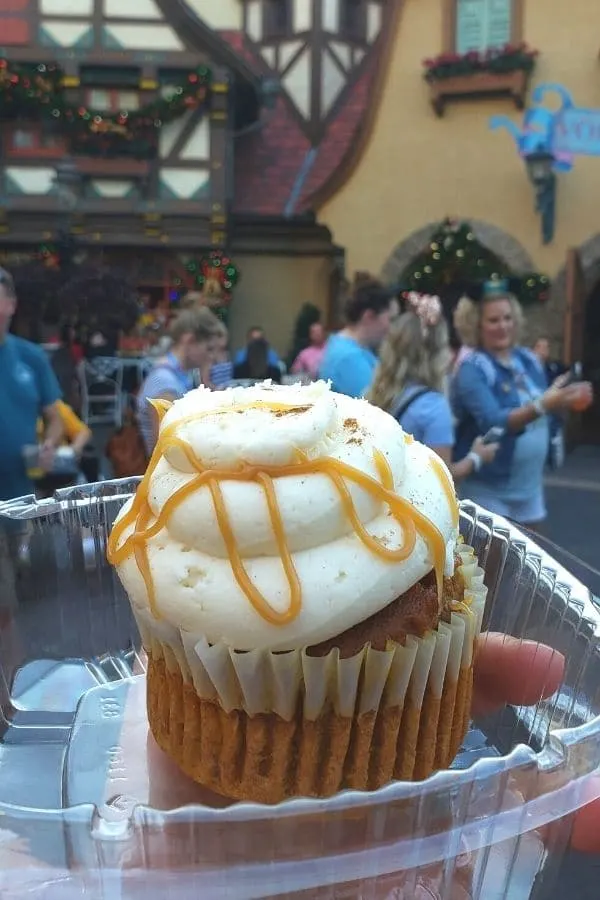 We understand that there are many places you will want to stop to grab treats while at the world showcase.
If you are looking for a something sweet (and full of Caramel) while in Epcot, be sure to stop and check out the sweet snacks at Karamell-Küche! You won't be disappointed!
Do you have favorite snacks at Karamell-Küche?