When it comes to Disney's value resorts, we think Pop Century is the best resort for those on a budget. While it doesn't have all the bells and whistles of moderate and deluxe resorts, Disney Pop Century Resort does offer more than some of the other value resorts.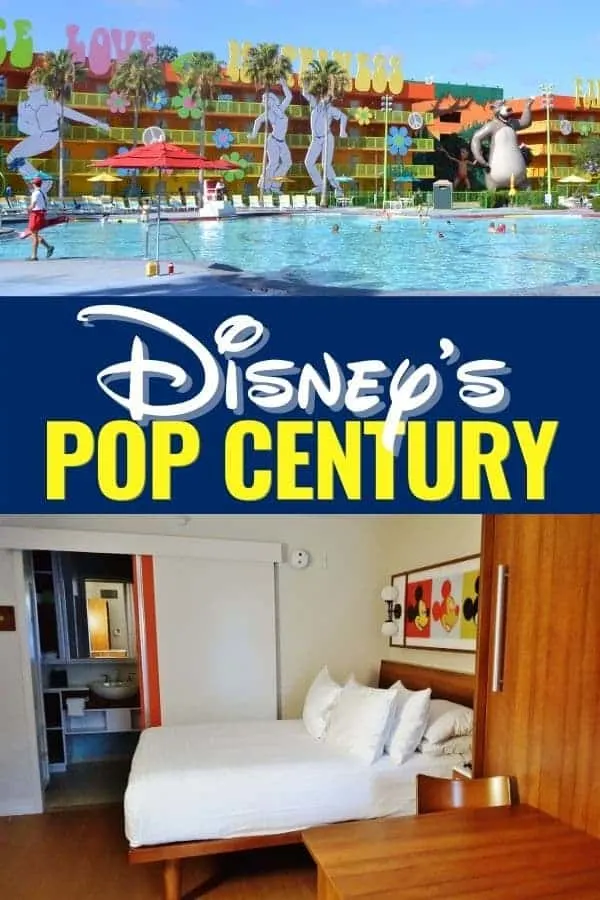 Disney Pop Century Resort
Pop Century's theme is Pop Culture spanning from 1950 to 1990. The theme is evident in all the surroundings, from the buildings to the pool.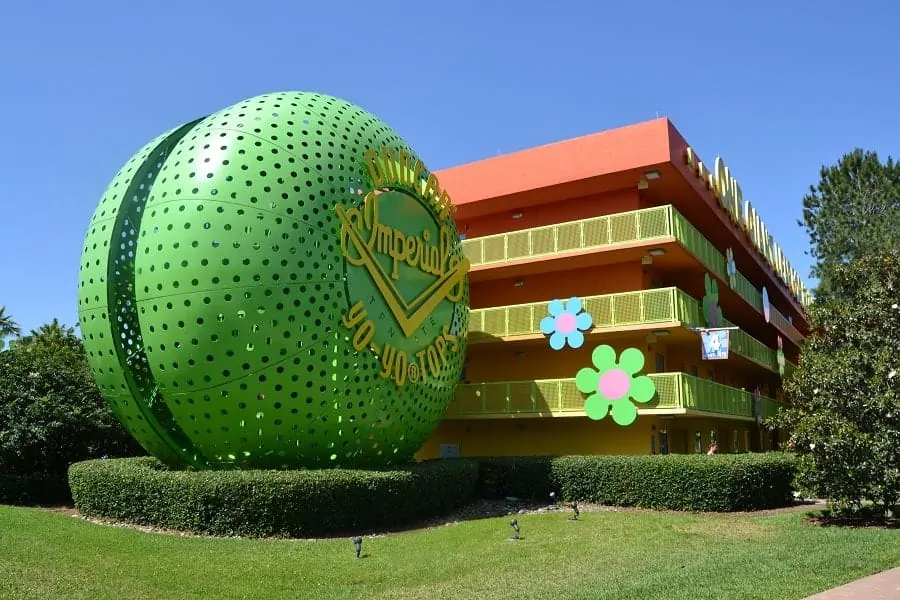 You will find buildings featuring things that pertain to each century; things like yo-yo's, Rubik's Cubes, and roller skates. It's fun, vibrant vibe is one that the entire family will enjoy.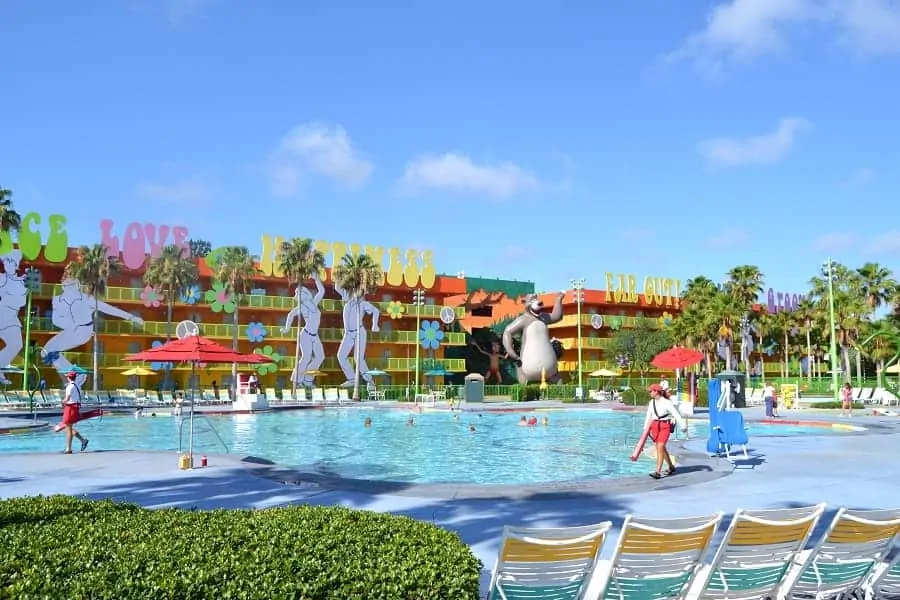 Pop Century Pool
Pop Century resort has three different pools. The largest of the three is Hippy Dippy Pool which features flower-shaped water jets.
While the pool lacks a slide, it has plenty of room to move about with ample poolside seating and a full service bar.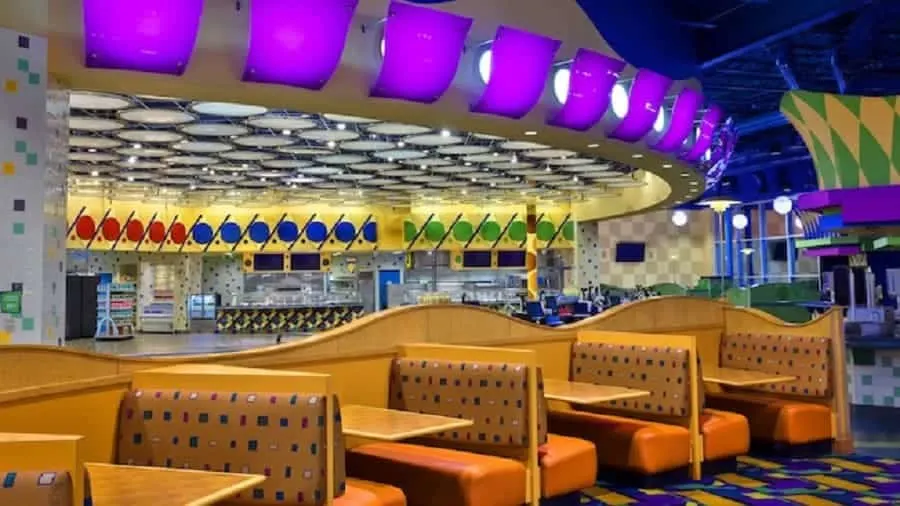 Pop Century Food Court
There are no table service restaurants at Pop Century, but they do have a 7-station food court with plenty of seating.
It is located just beyond the Pop Century gift shop.
Pop Century Rooms
The rooms at Disney's Pop Century resort were updated in 2018. You will find a queen bed and a queen murphy bed.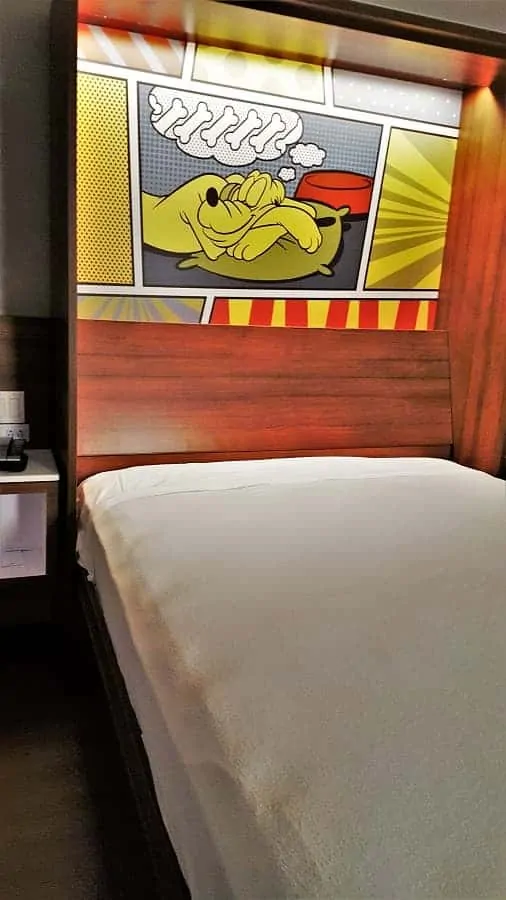 During the day, the bed is tranformed into a table and then pulled down during turn-down service at night.
This makes the Pop Century Rooms feel much more spacious.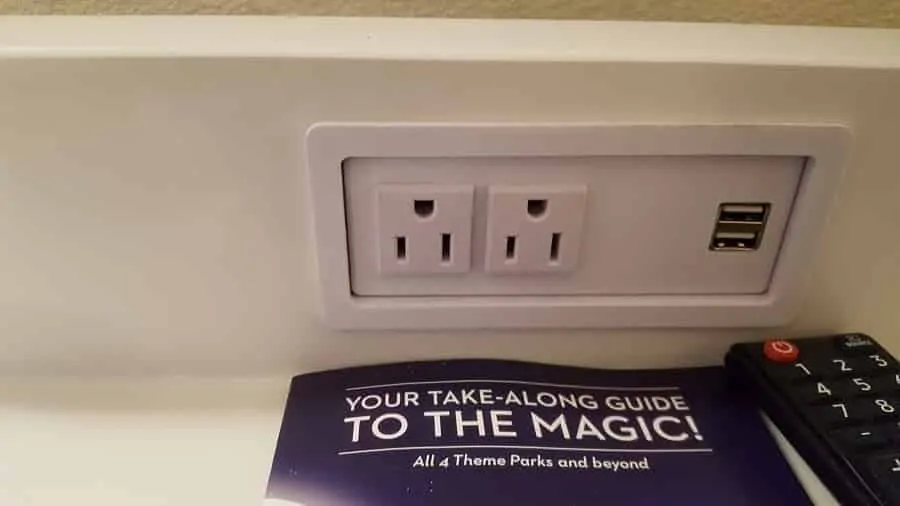 When the room underwent upgrades, they added USB charging ports because Disney finally realizes that guests are using more devices now than ever!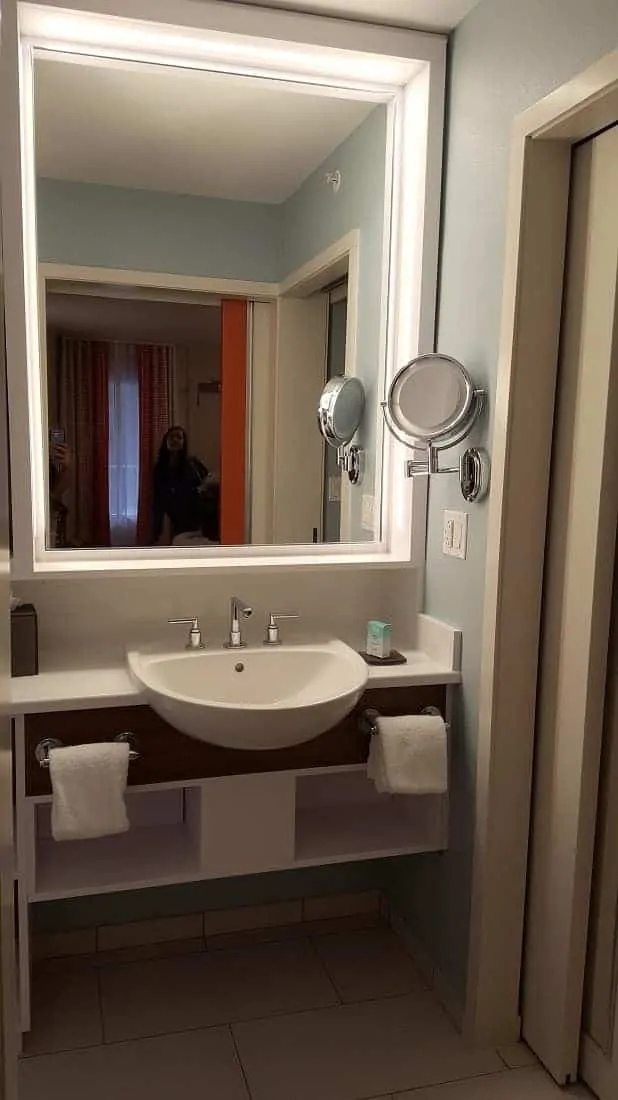 The bathrooms also were upgraded and pocket doors were added which really saves space.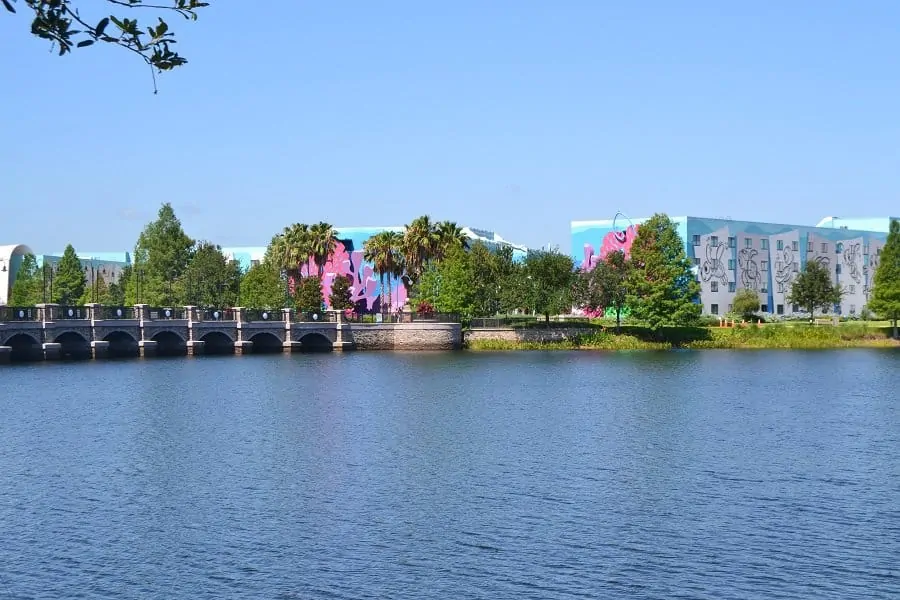 Walking Distance to Art of Animation & Skyliner
One of the perks to staying at Pop Century is that you can easily walk over to Art of Animation for a meal. It is right across the bridge at Hourglass Lake.
Also located on the bridge is the Skyliner station. This means you can easily get to both EPCOT and Hollywood Studios from the resort!
Overall, we really like Pop Century Resort. In fact, it is our favorite Disney value resort!
Have you stayed at Disney Pop Century Resort? What did you think?