(Note: The links in this post are affiliate links, and we will be compensated when you make a purchase by clicking through our links. Read our disclosure policy.)
Disney Animal Kingdom is best known for its focus on animals in the habitats and its conservation efforts. If you haven't been, you might not realize that it also has some pretty fantastic rides. If you only have one day in Animal Kingdom, make sure you hit what we consider to be the best rides at Animal Kingdom.
Before you head over to Animal Kingdom, make sure to familarize yourself with the layout of the park.
Disney's Animal Kingdom theme park is divided into seven uniquely lands: Africa, Asia, DinoLand U.S.A., Discovery Island, Oasis, Pandora- The World of Avatar, and Rafiki's Planet Watch.
In the center of it all is Discovery Island, where you will find the Tree of Life.
Where are the Rides in Animal Kingdom?
While there are attractions and dining experiences in all of the lands, only four of the lands feature rides. The lands where you will find rides are Africa, Asia, DinoLand U.S.A and Pandora- The World of Avatar.
If you are traveling with teens to Animal Kingdom, you can guarantee that they are going to want to be spending the bulk of their time in these four places:
Africa
Asia
Expedition Everest
Kali River Rapids
DinoLand U.S.A.
Dinosaur
Primeval Whirl
TriceraTop Spin
Pandora- World of Avatar
Avatar Flight of Passage
Na'vi River Journey
5 Best Rides at Animal Kingdom
While I am sure you would love to be able to ride everything in Animal Kingdom, I'm not sure that is possible with all the other attractions, experiences and limited park hours (this park closes very early).
That is why you should prioritize what we consider the 5 best rides in Animal Kingdom.
1- Avatar Flight of Passage
There is nothing that can even compare to this ride.
On your walk toward the actual ride, you will get to see areas of Mo'ara you won't otherwise be able to see.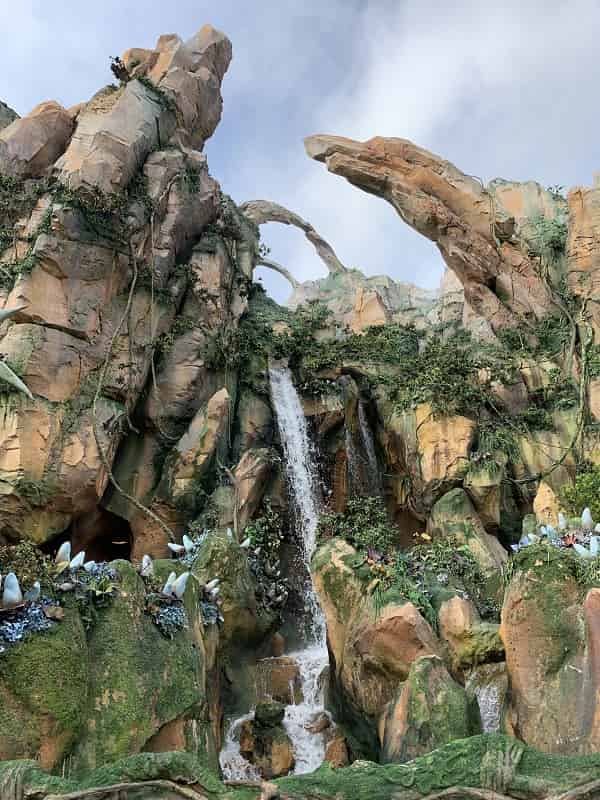 You will cross land bridges, get up close to waterfalls and walk through a totem garden.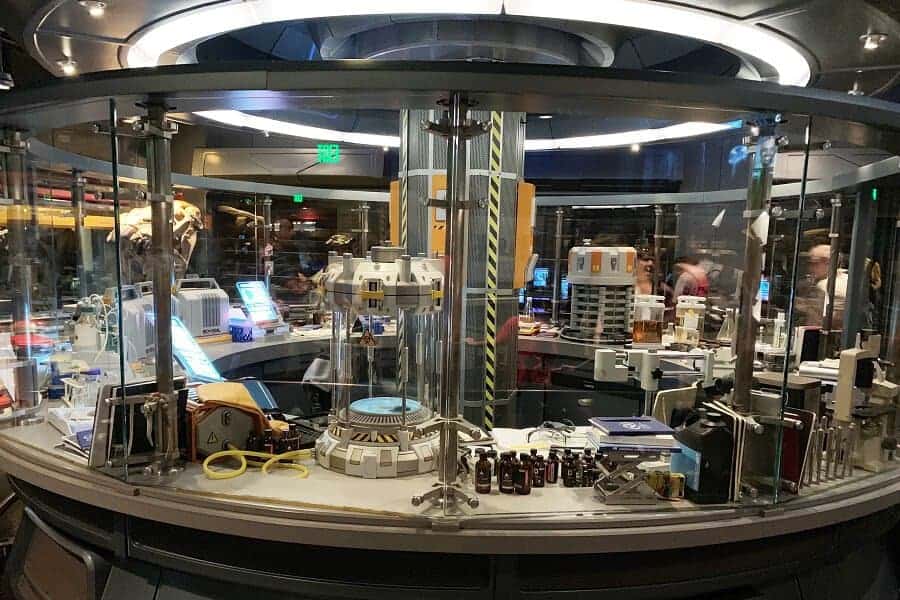 When you enter the cave system, you will be led into an abandoned RDA laboratory where you will get to see scientific experiments.
After your tour of the lab, you will have to undergo genetic matching. Your body will be scanned and then given a personal avatars that you will connect to in order to take flight on a banshee.
When you step onto the virtual ride simulator, you will actually feel like you have straddled he back of a banshee.
You will feel it breathing and it's heartbeat.
When the ride begins, you will feel as though you have been transported to the world of Pandora. The flight, while intense at times, is a full immersion into the world of Avatar.
You will feel the wind blowing your hair, the dips and dives of the Banshee and even the spray of water when you near the ocean.
The entire experience will leave you in awe.
2- Expedition Everest
When it comes to roller coasters, Expedition Everest is one of the best rides in all of Disney World.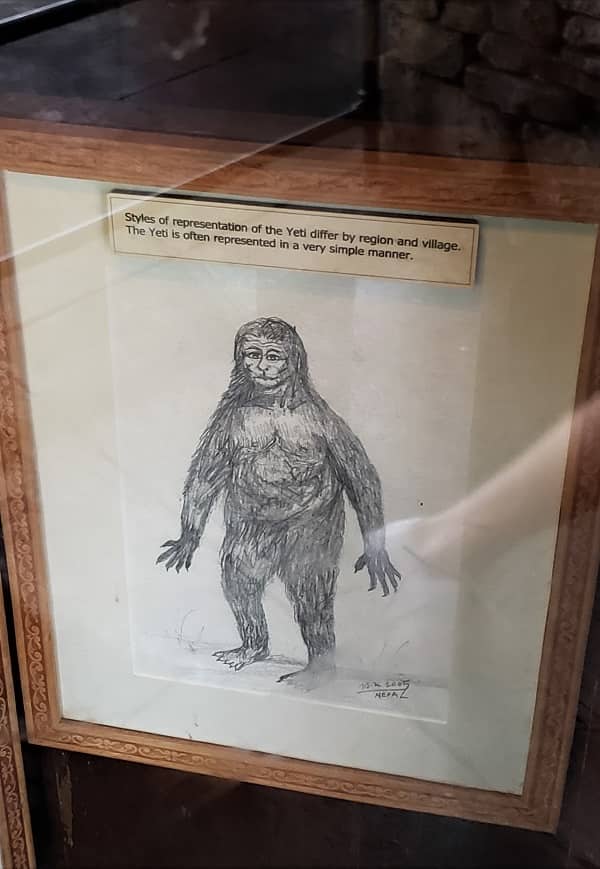 Before you board the train to take you up the Himalayan mountains, you will learn about the Yeti, the mysterious and elusive creature that is said to guard this sacred place.
When you take the train, you will venture deep into the lair of the yeti when you find that the tracks seem to disappear.
Your train will have to go backwards through the fog before stopping in an ice cavern where you come face to face with the Yeti.
To get away, your train must leave fly down the mountain
3- Dinosaur
This ride takes you on a trip back in time to when Dinosaurs roamed the Earth.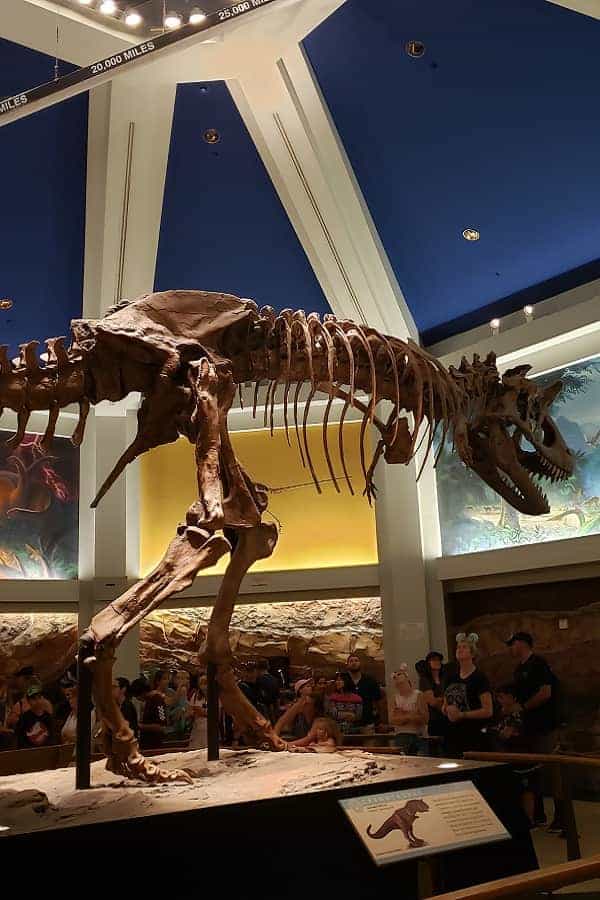 When you first arrive, you will be debriefed about the ride. The premise is that you are going to be transported back in time to allow you to witness dinosaurs as they once were.

Instead of getting your safety briefing, the scientist decides to change the direction of the adventure because he wants to bring the Iguanodon from extinction and it is your job to find it.
You will board a jeep and explore the jungles during a time period when dinosaurs lived. On the adventure, you will roam the jungles in the dark looking for the Iguanodon.
The ride is extremely bumpy with lots of dips, turns and sudden jolts and since it is in the dark, you never know what is going to happen next!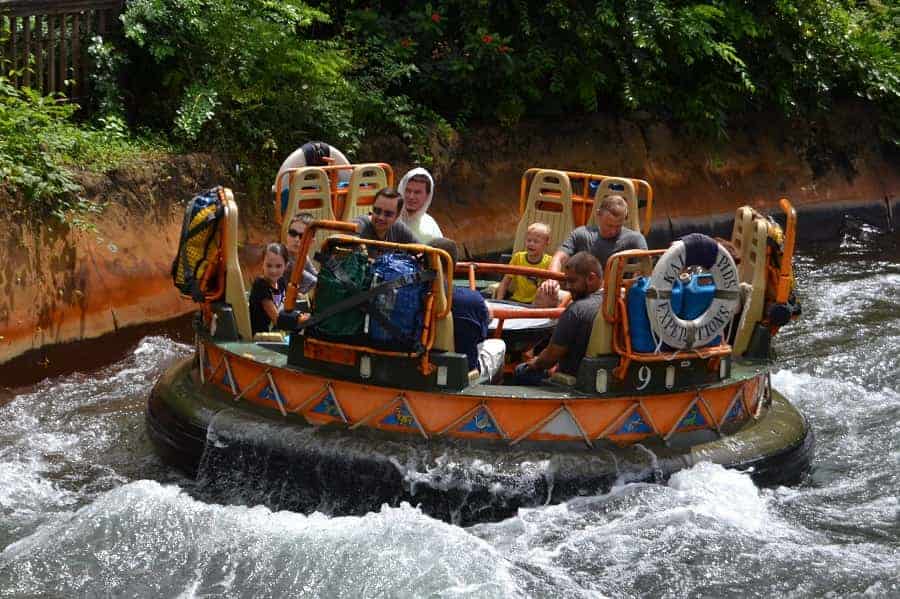 4- Kali River Rapids
Looking to get wet in Animal Kingdom? This is a ride where you can almost guaranteed to walk off feeling much cooler than when you got on!
This ride is actually a rafting expedition along the Chakranadi River, courtesy of "Kali Rapids Expeditions."
You are being taken on a journey that promotes the natural beauty of the region to help you understand how detrimental the logging industry is to the area.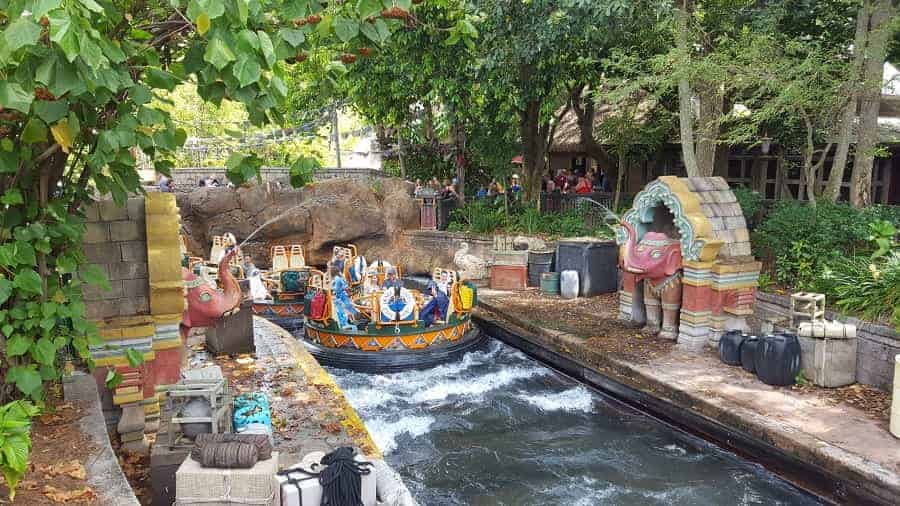 Along the way, you encounter twists, turns and some elephant statues that spray water.
Do yourself a favor and wear a poncho!
5- Kilimanjaro Safari
If you have come to Animal Kingdom to see the animals, one of the best rides at Animal Kingdoms to do that is Kilimanjaro Safari.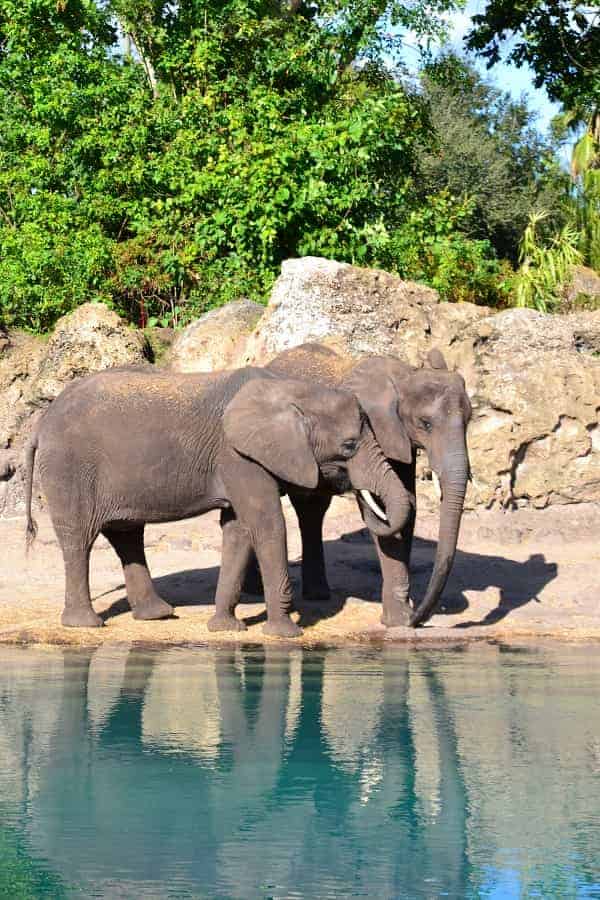 This safari ride takes you on a journey through the 110-acre Harambe Wildlife Reserve of Animal Kingdom park where you can see up to 34 different species of animals!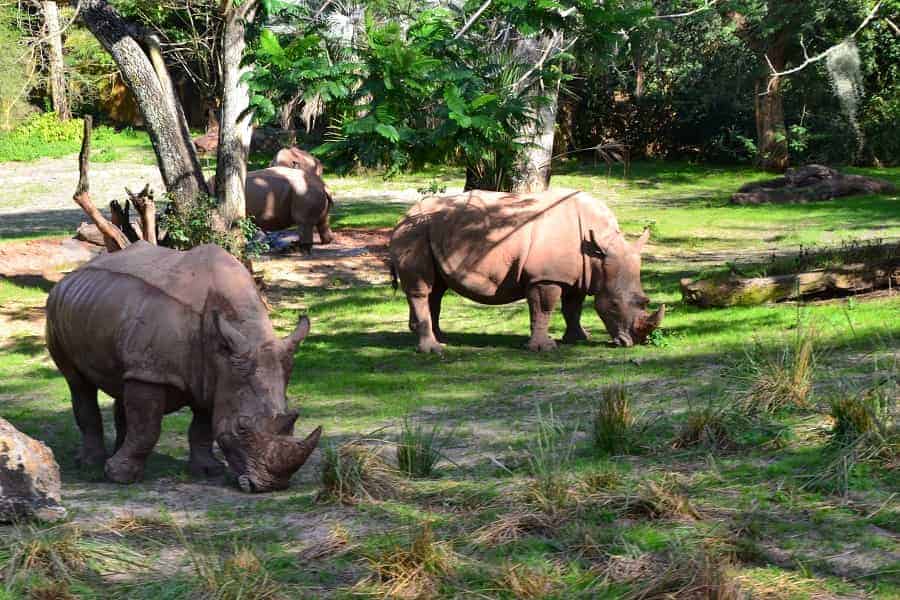 This safari gets you as close as you can to the animals in the nature reserve!
Booking Fastpasses for Rides at Animal Kingdom
Animal Kingdom uses a Tier Fastpass system. You are going to want to make sure that you make the most of Animal Kingdom fastpasses so that you can ride what you want.
You can only choose one ride in Pandora- The World of Avatar.
That makes things pretty easy because if you have the choice to choose Avatar Flight of Passage, that is the one you should choose.
The other two Animal Kingdom Fastpasses can be used on other rides and experiences that aren't in Pandora. The rides that you can get two fastpasses for are:
DINOSAUR
Expedition Everest
It's Tough to Be A Bug
Kali River Rapids
Primeval Whirl (Seasonal)
We think you should book the rides that seem to fill up pretty quickly like Expedition Everest and Kilimanjaro Safari.
What is your favorite ride at Animal Kingdom?