If you are planning a trip to Disney World on a budget, consider staying off-Disney property. There are plenty of wonderful resorts that are just minutes away from the parks and often will offer you a much larger space to stay along with other great amenities. Our personal favorite non-Disney property is Windsor Hills Resort.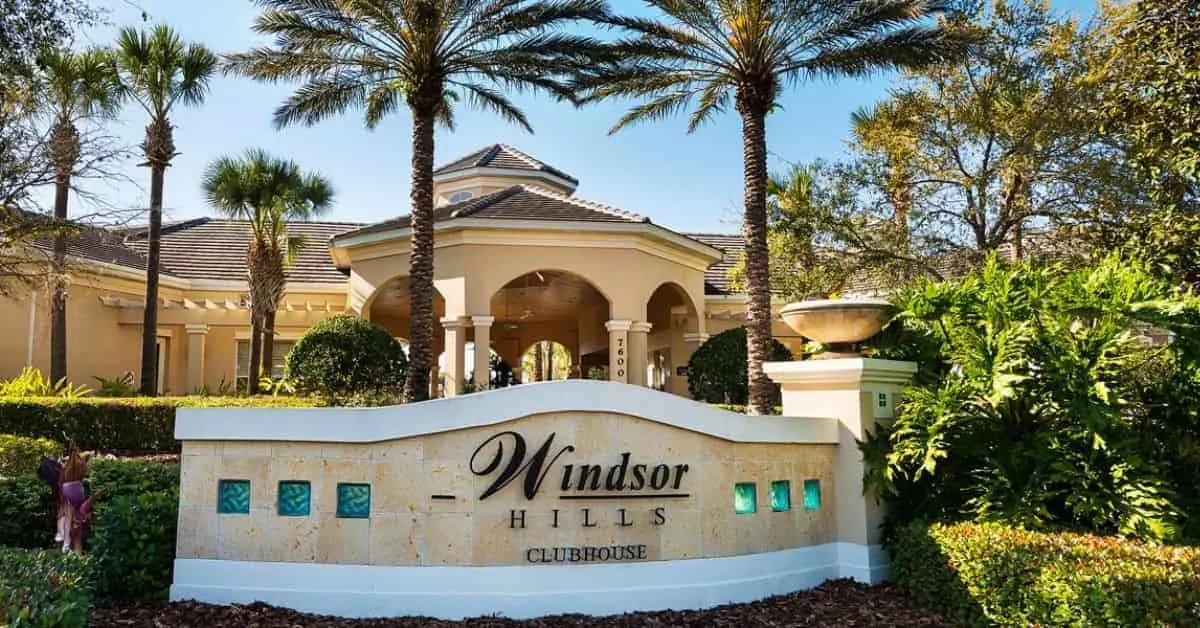 Windsor Hills Resort Community
Windsor Hills is both a residential and resort community that is closest to Animal Kingdom Park in Disney World.
The entire community is gated which means you don't have to worry about safety. There is someone at the gate at all times of the day and night.
You will find plenty of things to keep you busy while enjoying your vacation at Windsor Hills Resort.

Windsor Hills Resort Activities
There is a lovely pool area with slides and a splash pad that kids will love.
There is also a large hot tub to enjoy after a long day at the Disney parks.
There are lighted Tennis and basketball courts and equipment available for rent.
You will find ping pong tables outside the clubhouse and pool tables and arcade games inside.
There is even a 48-seat Movie Theater with plenty of movies to choose from
Windsor Hill Townhouse & Condo Rentals
Windsor Hills has both condos and townhomes and is located 5 minutes away from Walt Disney World.
When we stay in Windsor Hills, we usually stay in a three-bedroom townhome unit with a private (heated) pool.
We have stayed in various properties on the resort and each one has been similar in setup, but different in terms of decor.
If you are worried that you won't get that Disney feel, don't.
Almost every Windsor Hill rental we have stayed at gave us a Disney experience.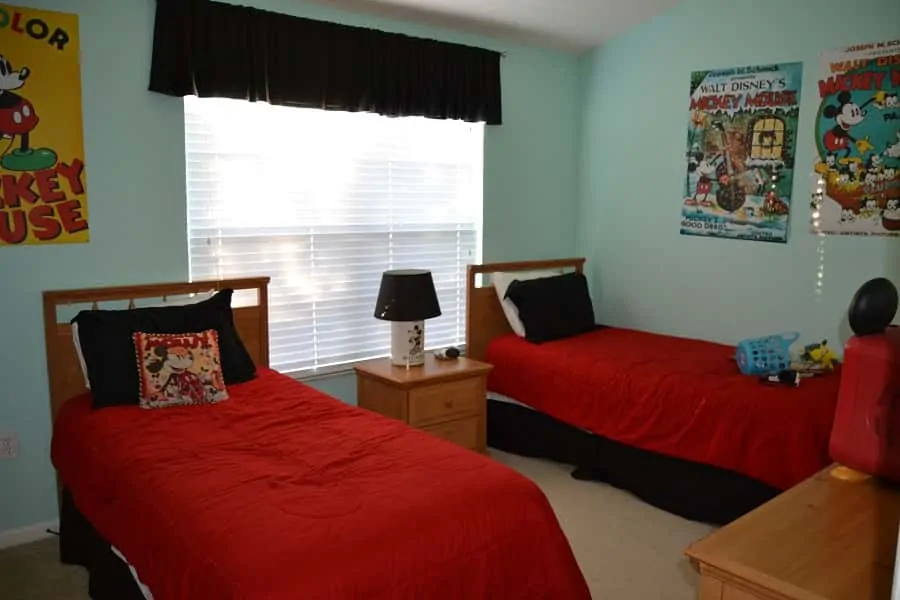 The kid's room was decked out in a Disney theme and the master bedroom had towel art as you see at Disney resorts.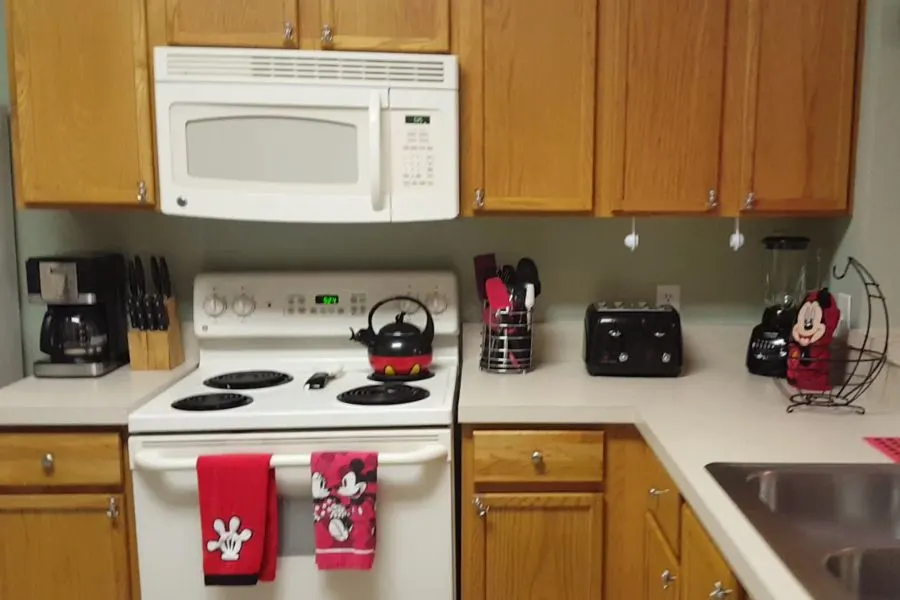 The kitchens aren't huge, but they do come with the basics you will need to prepare meals (plates, cups, and pots, pans, etc). You will also find microwaves and coffee pots, and usually a blender.
Many will give you the basics in terms of a roll of paper towels, and a sample of dish soap (detergent for the washer) but you may want to bring your own.
Needing to work out while on vacation? There is a fitness facility on the property and you can even find a Florida vacation rental with Peloton bikes.
Don't forget that services like Instacart, Shipt and Amazon Fresh (for Prime Members) will deliver groceries right to your front door!
Many units also have a washer and dryer (although you will need to buy your own detergent). It is really nice to have a washer and dryer in the unit!!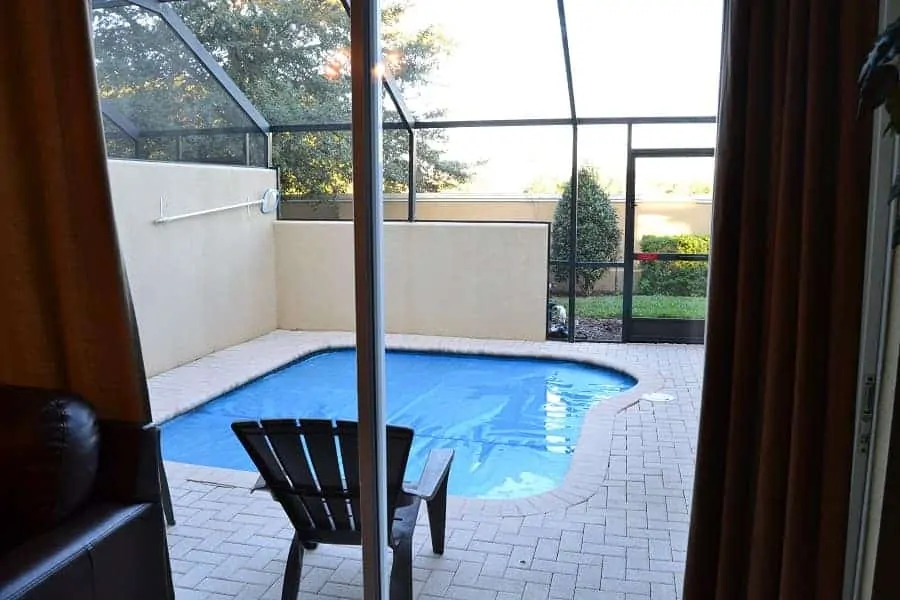 The private heated pool is a wonderful feature. All pools are in the ground, heated in the winter months, and are fully inside a screened-in porch.
Our Pick
Windsor Hills Resort in Orlando
Windsor Hills offers individually owned short-term rental townhomes and homes in a safe, comfortable & enjoyable environment for families visiting Disney World.
Not only do homes have private pools, but there are community pools with waterslides, tennis courts and even a movie theater on premises for guests to enjoy!
​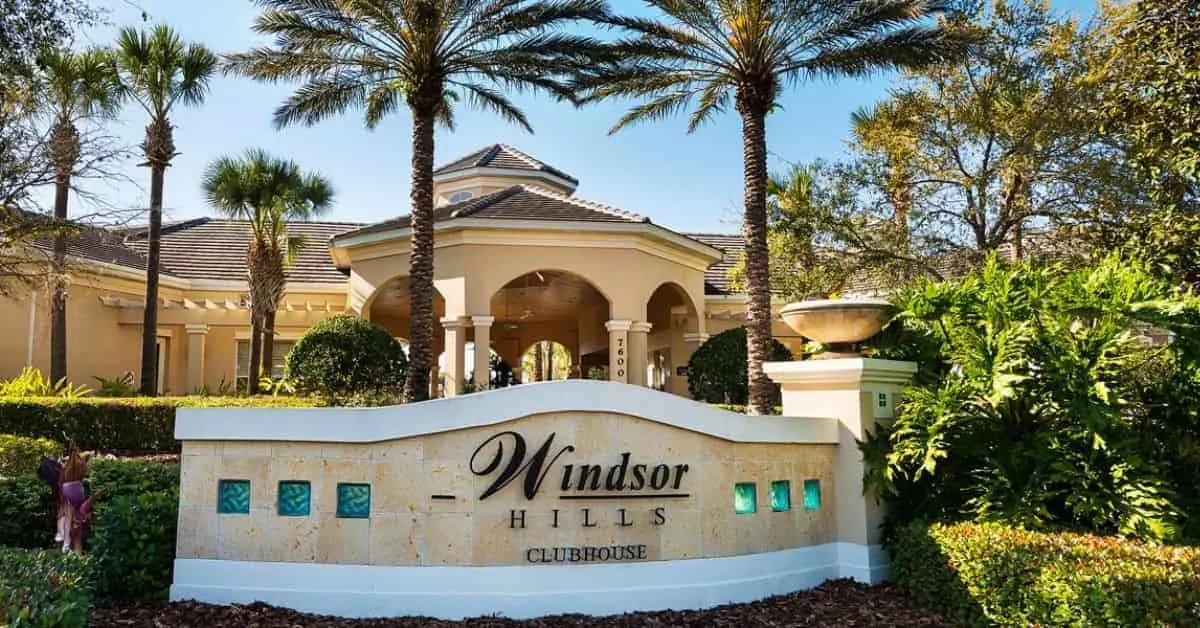 We earn a commission if you make a purchase, at no additional cost to you.
One of the biggest reasons to stay at a Non-Disney Resort like Windsor Hills is how much money you can save in accommodations.
Compared to what you would spend staying at a Disney Resort that only has one room with two beds, the townhouse & condo rentals are as low as $100 per night.
The other savings from staying somewhere like Windsor Hills is that you can cook some of your own meals, allowing you at the very least to have breakfast before you go to the parks.
If you are traveling with extended family or just want to have space for your own family, consider staying at Windsor Hills Resort.
Do you have a favorite Non-Disney Resort? We'd love to hear about it!