(We may earn a commission via affiliate links in this post. Read our full disclosure policy.)
If you are going to Disney Springs and looking for a great place to eat with the kids, you should consider Rainforest Cafe. Rainforest Cafe is a jungle-themed restaurant where you eat among the animals! Located near in the Disney Marketplace, the Rainforest Cafe Disney Springs restaurant is a fun experience for the whole family.
Rainforest Cafe Disney Springs Restaurant Hours
Lunch: 11:00 AM – 4:55 PM
Dinner: 5:00 PM – 10:35 PM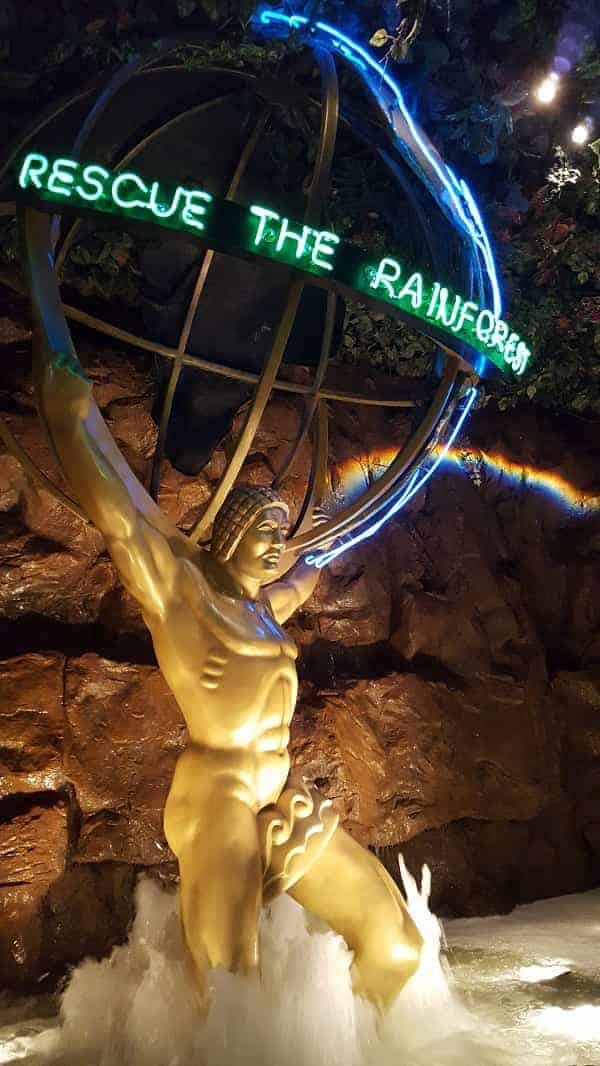 Rainforest Cafe Disney Springs Dining Experience
While you can walk up and wait for a table at the Disney Springs location, I recommend that you make reservations in advance.
Disney Springs is very busy during the dinner hour(s) and waits can be as long as two hours.
If you have a reservation, you will only need to arrive a few minutes prior to your reservation which gives you more time to spend shopping!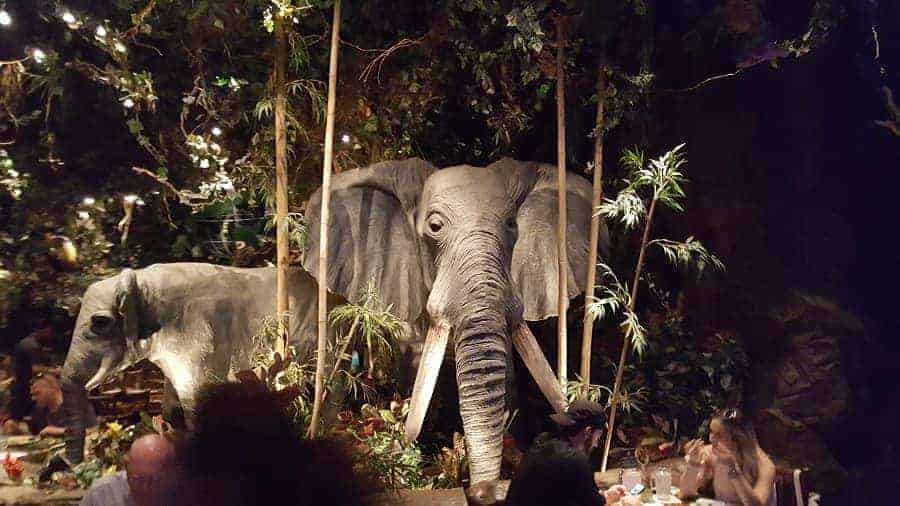 Once you arrive at your table, you will be able to experience what it would be like to eat in a tropical Rainforest alongside the animals that live there.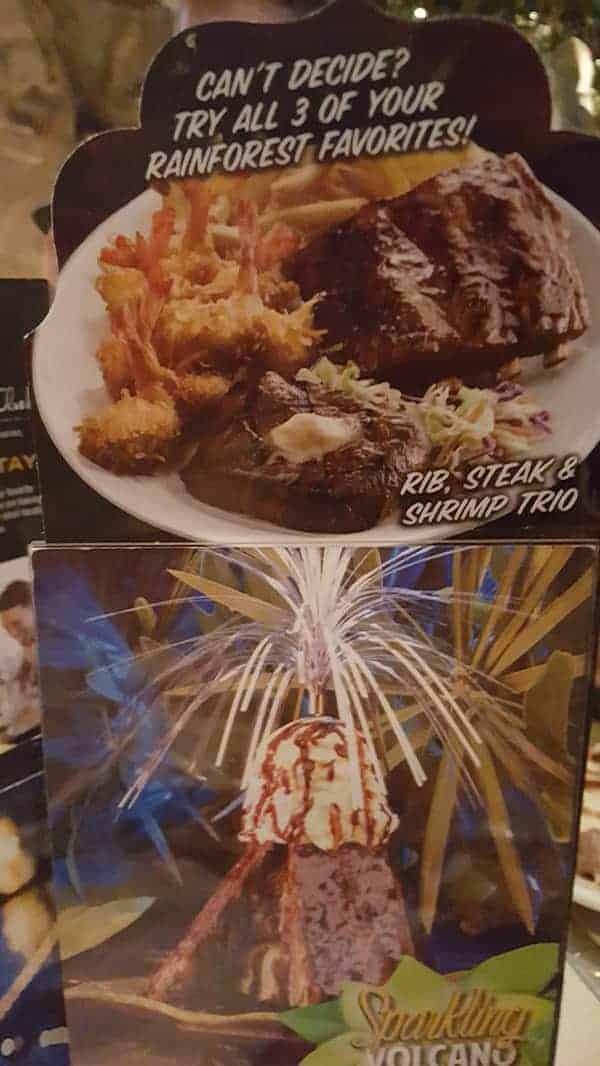 Meals at Rainforest Cafe
The Rainforest Cafe menu is traditional American. You will find ribs, chicken, steak and even shrimp.
Food prices are high at Rainforest Cafe and the food is fine, something similar to the quality at any big chain American restaurant.
What you are really paying for is the experience.
Nevertheless, if you put my dining at Disney on a budget tips to work, you can come out of the restaurant spending less than you think.
Rainforest Cafe is on the Disney dining plan, so if you are on the plan, you can choose to use it as one of your table service meals.
If you have any Disney Gift Cards burning a hole in your wallet, you can use them at Rainforest Cafe to pay your bill!
While Rainforest Cafe does come out with food coupons once in a while, right now if you join Landry's Select Club, you can score:
Priority Seating
$25 Welcome Reward
$25 For Every $250 You Spend
$25 Birthday Reward
10% Off Retail Purchases
Exclusive Member-Only Offers
You can also use the Landry card at other Landry restaurants, like T-Rex Cafe which is also in Disney Springs and offers a very similar dining experience (but focused on dinosaurs).
Have you dined at Rainforest Cafe or joined the Landry's Select Club? What are your thoughts?