One of our favorite interactive experiences at Magic Kingdom is A Pirate's Adventure Treasures of the Seven Seas. Located in Adventureland, this family activity allows guests to become pirates by going on a scavenger hunt for hidden treasure throughout the park.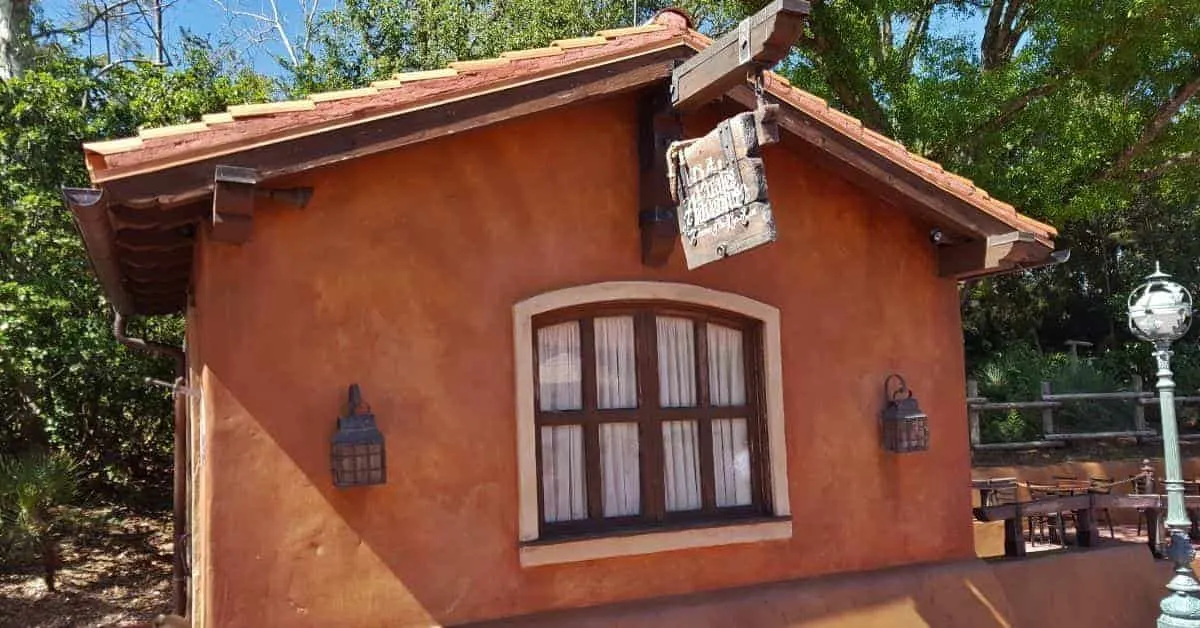 A Pirate's Adventure Treasures of the Seven Seas
You will begin your adventure when you enter the Pirate's Adventure building.
A fellow pirate will explain the raid you are about to undergo and give you a map with a magic talisman to take with you on your adventure.
There are five different adventures, so if you play more than once, your quest will be different.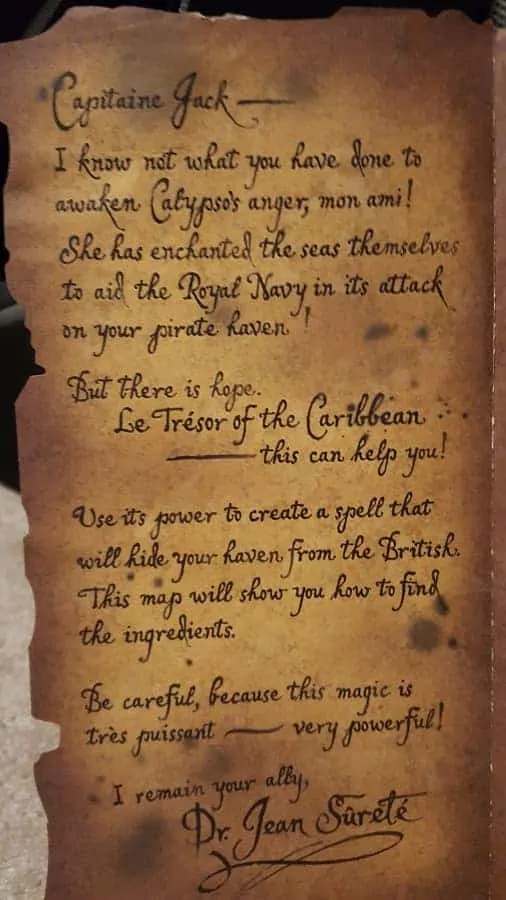 Your map (which can be kept as a FREE Disney Souvenir) will show you where to go first. Once you make it to your first destination, you will be given challenges and clues as to where to proceed next.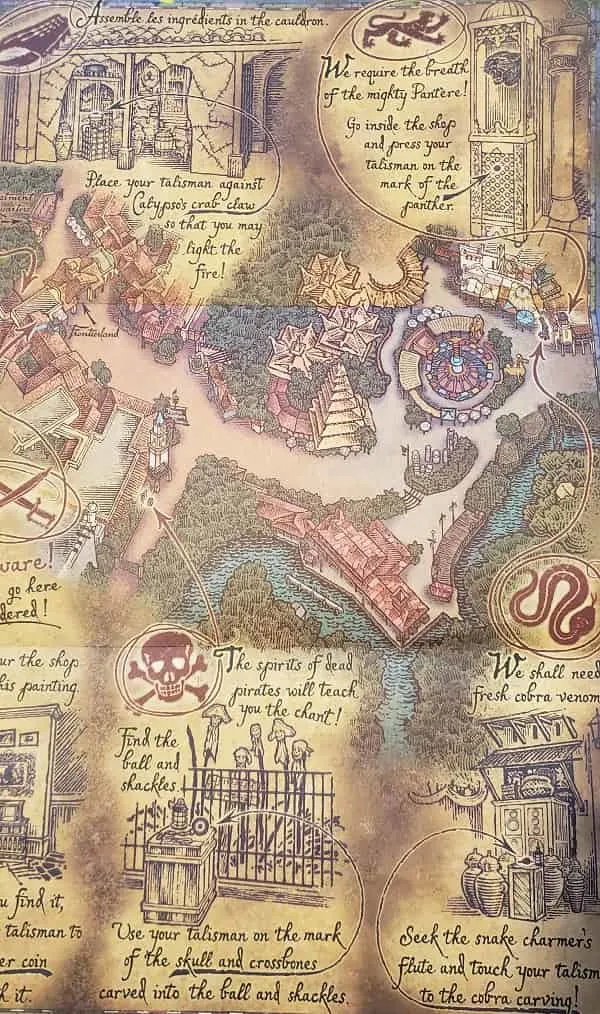 If you ever played the Sorcerer's Apprentice game at Magic Kingdom or Agent P's World Showcase Adventure in Epcot, you will appreciate that this interactive experience doesn't take quite as long.
It is also much easier to navigate.
Your adventure will take place in only one land, Adventureland, so you won't have to go throughout the entire park during your voyage for treasure.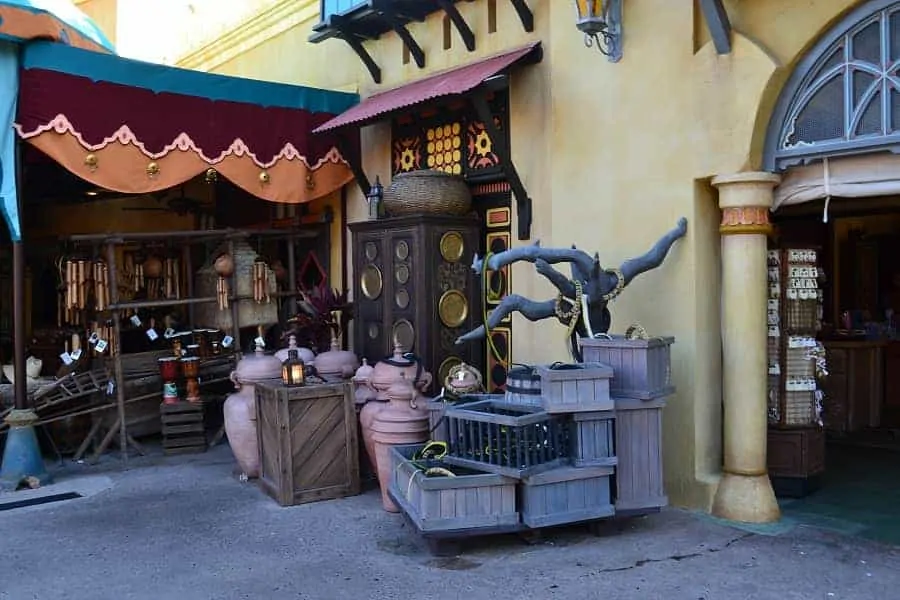 What is really cool about Pirate Adventure is that it is totally interactive. You never know exactly what will happen until you scan your talisman.
You will be surprised to know that what looks like just normal decoration in the park can actually come to life.
This adventure is a lot of fun and if you are looking for something different to do while in Magic Kingdom, you really should check it out!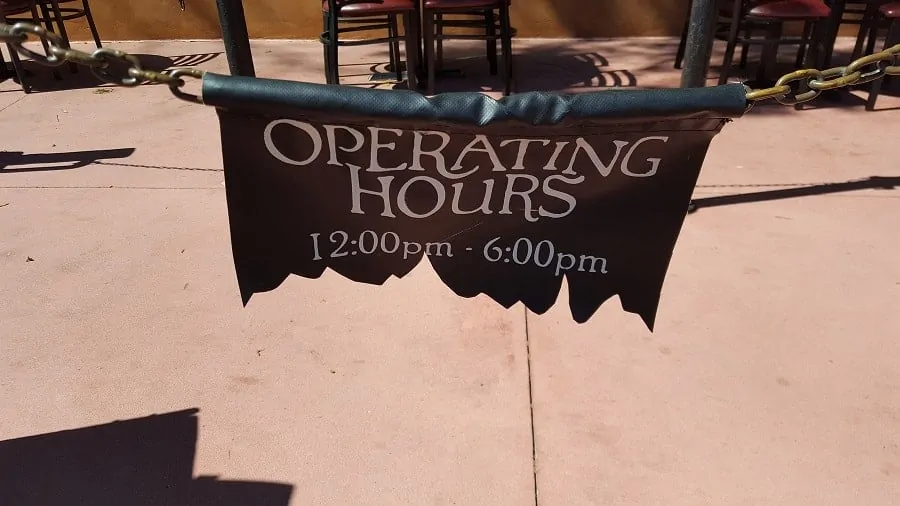 A Pirate's Adventure Treasures of the Seven Seas is one of the few things at Disney that doesn't run the entire day. Hours are currently 12-6 pm.
Have you had a chance to play A Pirate's Adventure? What did you think?