(Note: The links in this post are affiliate links, and we will be compensated when you make a purchase by clicking through our links. Read our disclosure policy here.)
When traveling to Disney, many people want a souvenir to bring home as a keepsake of their vacations. There are a ton of souvenirs to choose from, but you will want to pick something that will remind you of your trip and that you can actually use more than once. That is why one of my favorite Disney Souvenirs is a Disney Charm Bracelet.
Disney Charm Bracelet Souvenir
What I love about Disney charm bracelets is that you get to create your own one of a kind Disney souvenir based on the charms that you choose.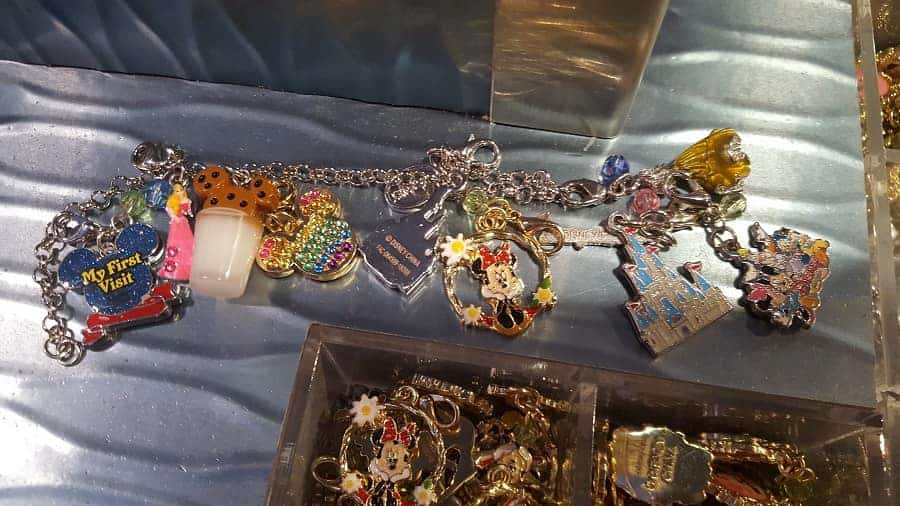 You can do a charm bracelet (or a charm necklace) based on one character or all your favorites!
There are plenty of different types of Disney Charmed in the Park charms to choose from to create your one of a kind look!
Disney Charmed in the Park Charms
When it comes to Disney charms, the Charmed in the Park line has a little bit of everything! You'll find Disney Princess charms, Mickey Mouse charms, and charms that feature popular Disney films.
There are even charms featuring Disney treats like a Mickey Mouse pretzel & Disney Dole Whips. The possibilities of creating your Disney charm bracelet are endless.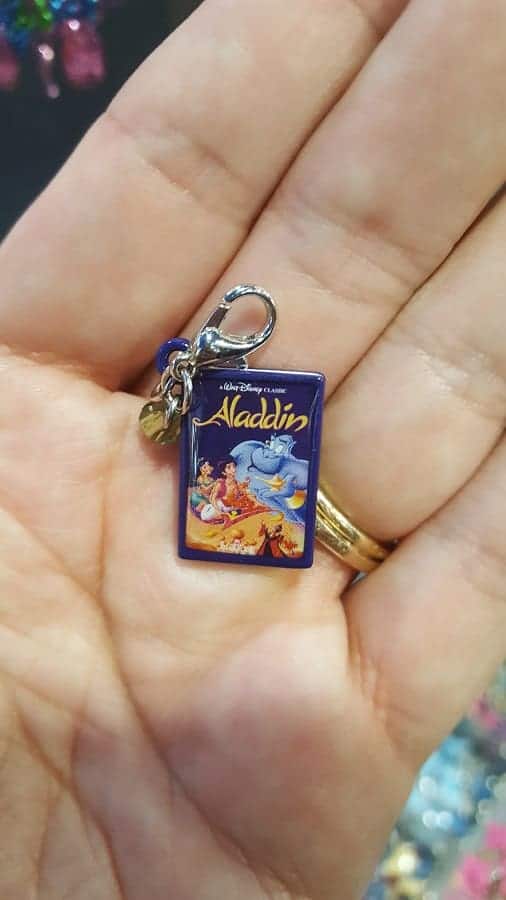 We bought my daughter her first charm this past trip to Disney and we decided to get her a new charm each time we go.
If you don't get to go that often, you might choose to buy a few at one time or purchase some to put away for special occasions.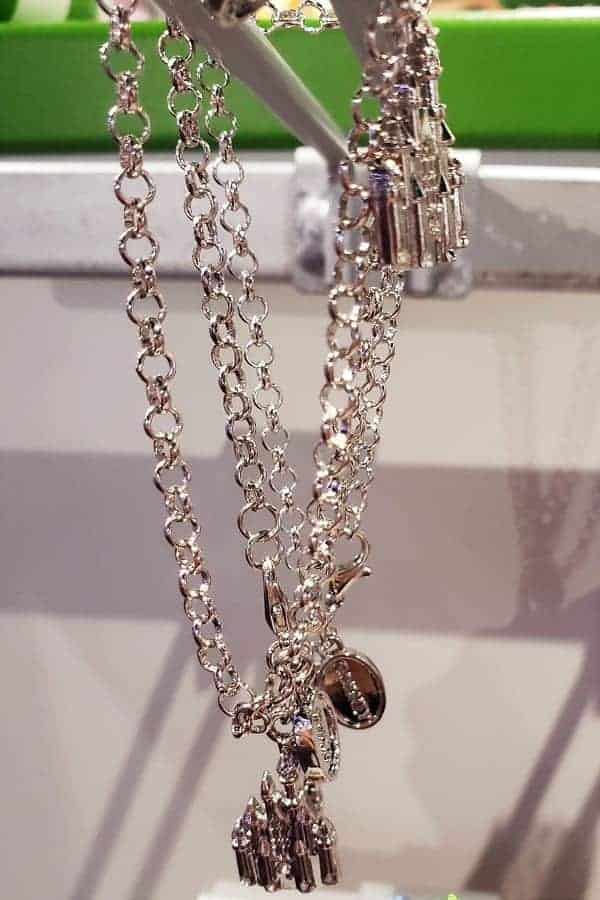 Considering the cost of many Disney Souvenirs, I find these bracelets and charms to be a deal!
Disney Charm Bracelet Prices
Here are the current 2018-2019 prices for the Disney Charmed in the Park bracelets and charms:
Charm Necklace $9.99
Charm Bracelet $9.99
Charms $5.99
You can find Disney charm bracelets and Disney charms in various stores inside of Disney World parks, resorts and in Disney Springs at the World of Disney store.
Buying Disney Charm Bracelet Charms
List of Disney Park charms available online. Get these while you can before they sell out!