One of my favorite restaurants in Magic Kingdom to have a sit-down dinner is Liberty Tree Tavern. Located in Liberty Square, the dinner at Liberty Tree Tavern features an all-you-can-eat Family Style meal.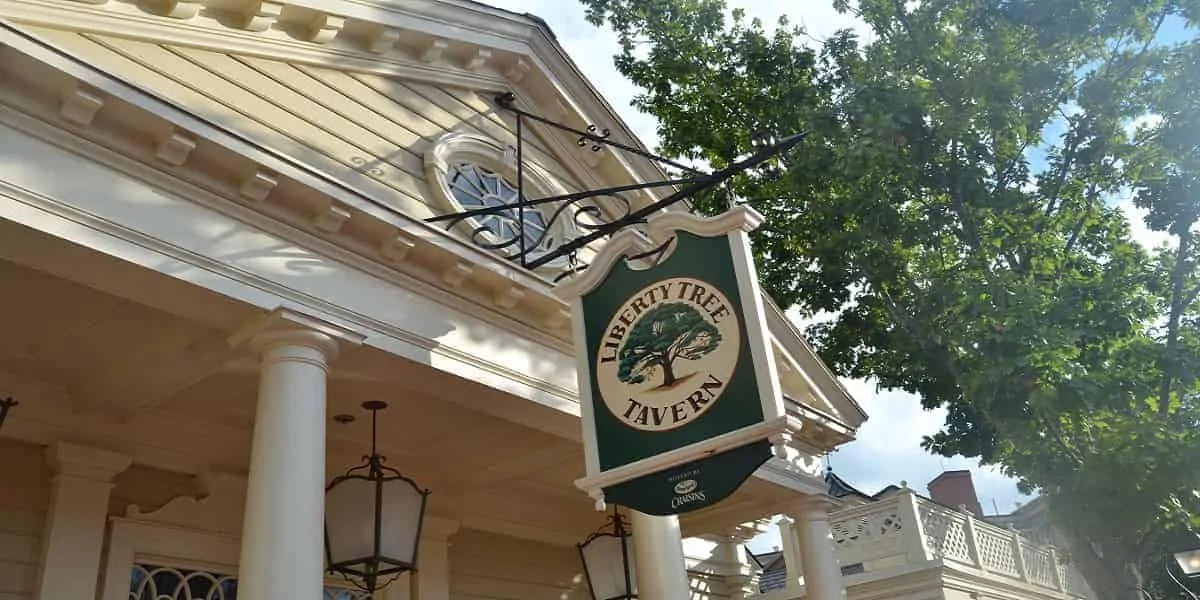 A family-style buffet is when all of the food is brought to you instead of you having to go get it, like a typical buffet.
Keeping to its American roots, the food at Liberty Tree Tavern is something akin to a Thanksgiving dinner with roast turkey and all the trimmings.
Be sure to bring your appetite and if you don't have the Disney dining plan, your wallet too.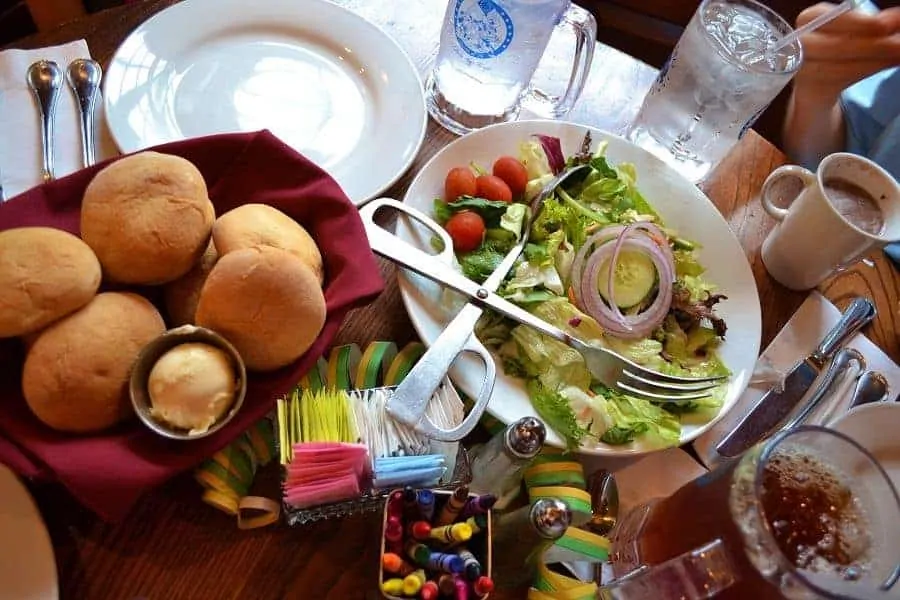 Dinner at Liberty Tree Tavern
Your meal will begin with a fresh tossed salad and yeast rolls.
As I stated, food is served family-style, so there is a large portion (of everything) brought out to share.
Don't worry about not having enough, because you can always request more.
But be careful not to over-indulge on the bread, because you want to leave plenty of room for the main course.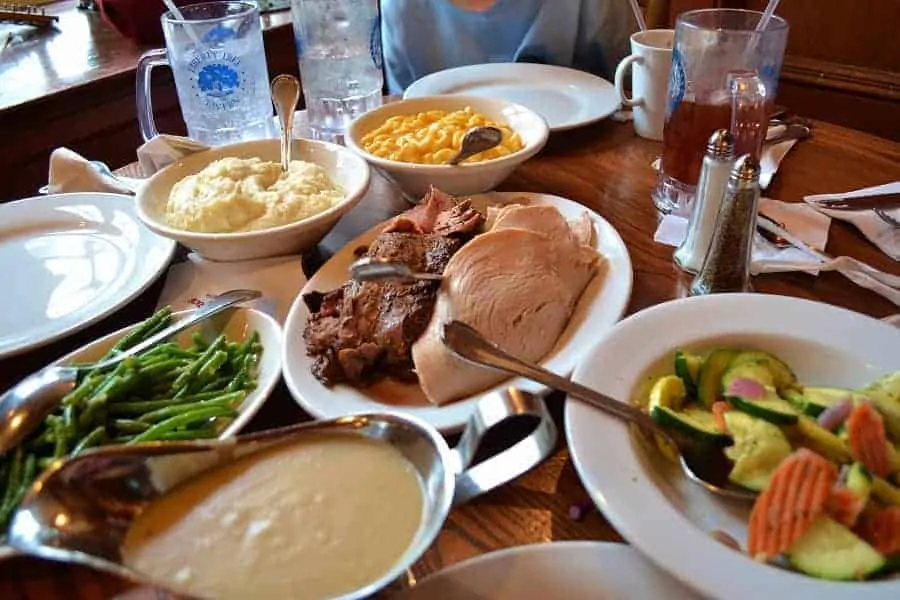 Main Course: Patriot's Platter
For dinner at Liberty Tree Tavern, you'll be given a Patriot's Platter of meats to choose from (turkey breast, roast beef, and pork tenderloin) along with mashed potatoes, mac n cheese, green beans, sauteed mixed vegetables, and gravy.
This meal is filled with what I would call comfort food.
And if you want seconds, all you have to do is ask!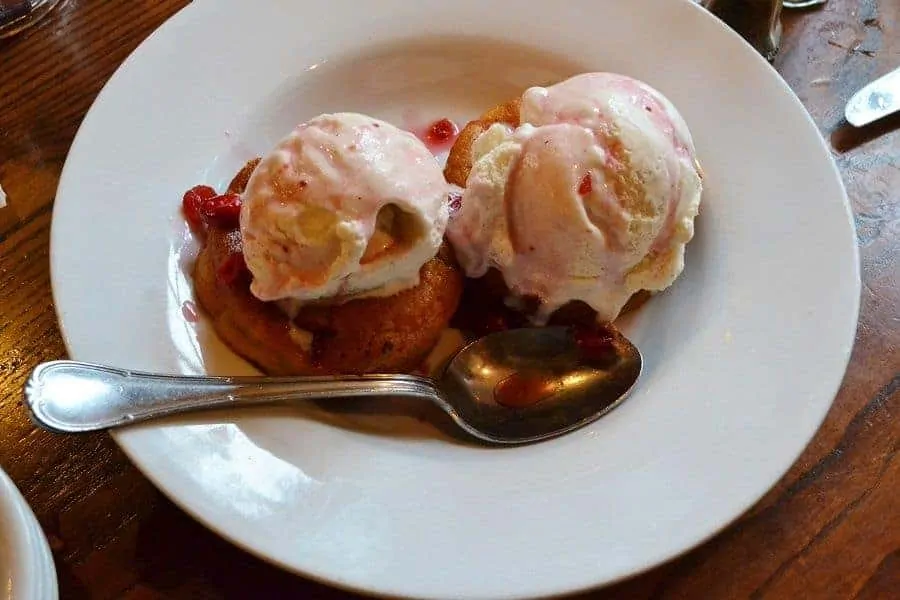 Desserts
You will be stuffed after eating the meal, but you do not want to miss out on dessert.
You will be given a choice between Oooey Gooey Toffee Cake and Johnny Appleseed's cake.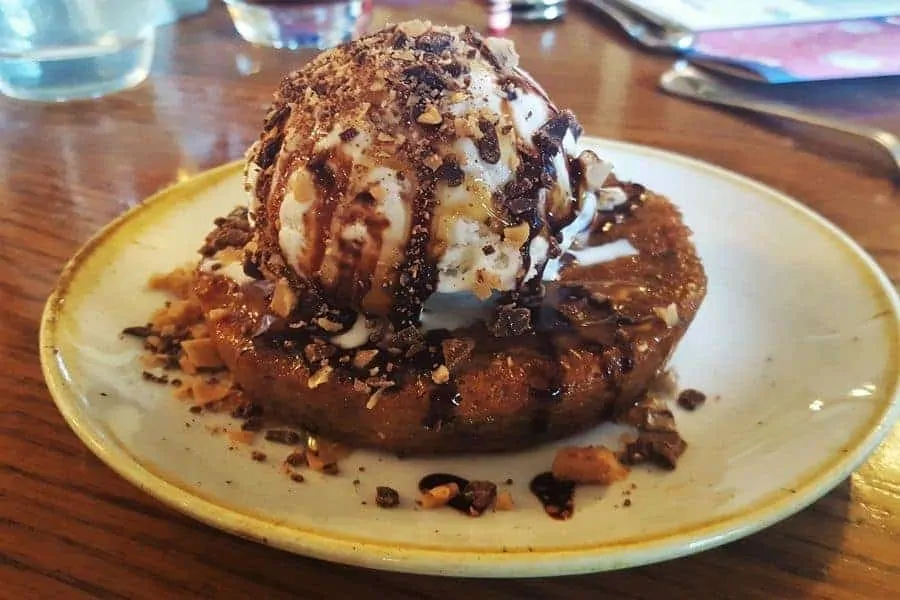 The Ooey Gooey toffee cake is served with caramel sauce and vanilla ice cream. It is amazingly rich and delicious.
Johnny's Appleseed cake is a combination of warm apple cake with tart cranberries and topped with creamy whipped topping.
You will find it hard to choose, so make sure you each get a different dessert in order to try both!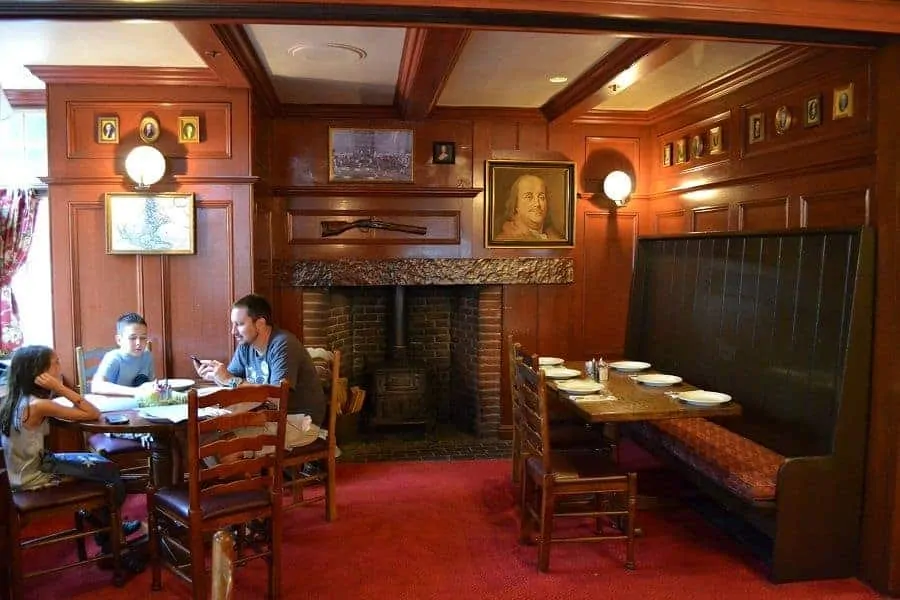 The decor is very much Colonial American. Nothing fancy, just simple and traditional for the era. Each room commemorates an important person from U.S. history. You will find rooms dedicated to:
Benjamin Franklin
Thomas Jefferson
John Paul Jones
Paul Revere
Betsy Ross
George Washington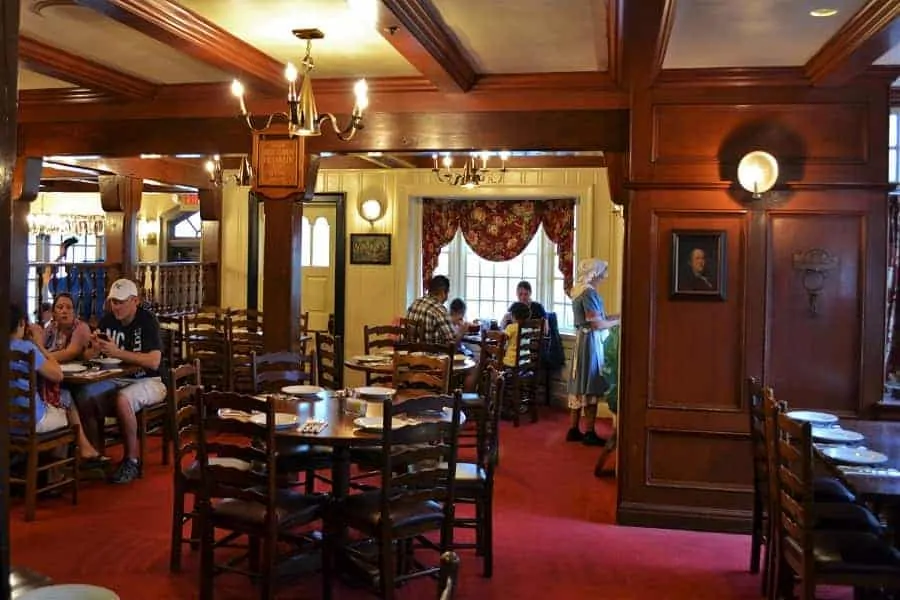 We dined in the Benjamin Franklin room. As you can see, Ben is prominently displayed as are other objects that would more than likely have been in a home during his lifetime.
You know that I always like using Disney as an Educational Experience, so this is a great place for kids to learn about US History while enjoying a meal.
Overall, the family-style dinner does not disappoint.
You will get more than enough food, so be sure to come in hungry!
In fact, you might want to even skip lunch!
Prices for Dinner at Liberty Tree Tavern
Dinner at Liberty Tree is expensive and prices fluctuate based on the time of year.
Adult price is $39 and Children (ages 3-9) is $21.
If you are dining on the Disney Dining Plan, it is one table service credit.
Have you had a chance to check out dinner at Liberty Tree Tavern? What did you think?