Castaway Cay, Disney's private island is located in the Bahamas. While small (3.1 miles long and 2.2 miles wide), you will be surprised at all there is to do there! Disney's Castaway Cay has water slides, snorkeling, bike trails, and much much more!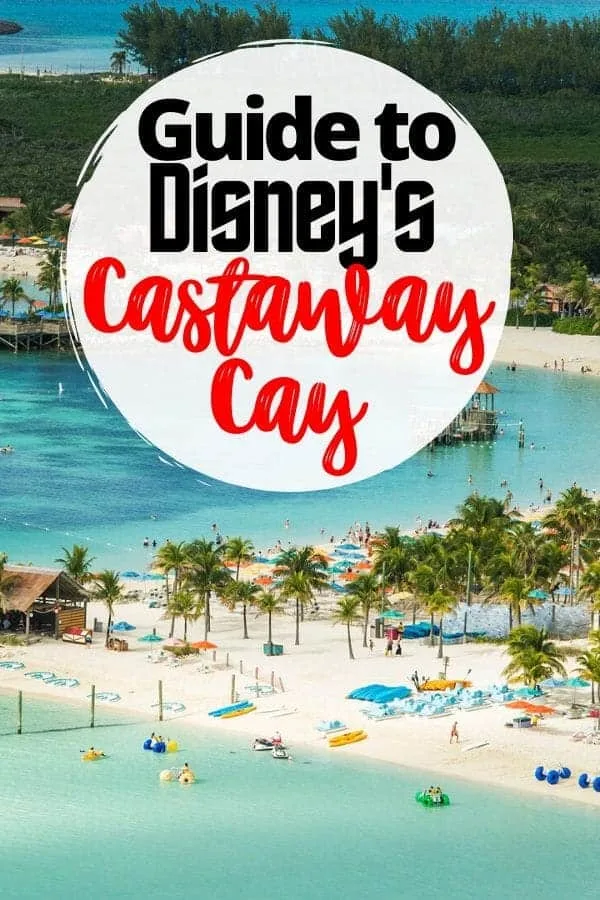 Guide to Castaway Cay (Disney's Private Island)
If you are traveling on a Disney Cruise to the Bahamas or to the Caribbean, chances are that you are going to get to go to Disney's Private Island, Castaway Cay at least one day during your trip.
In order to make the most of your time at Castaway Cay, you are going to want to know some our best tips!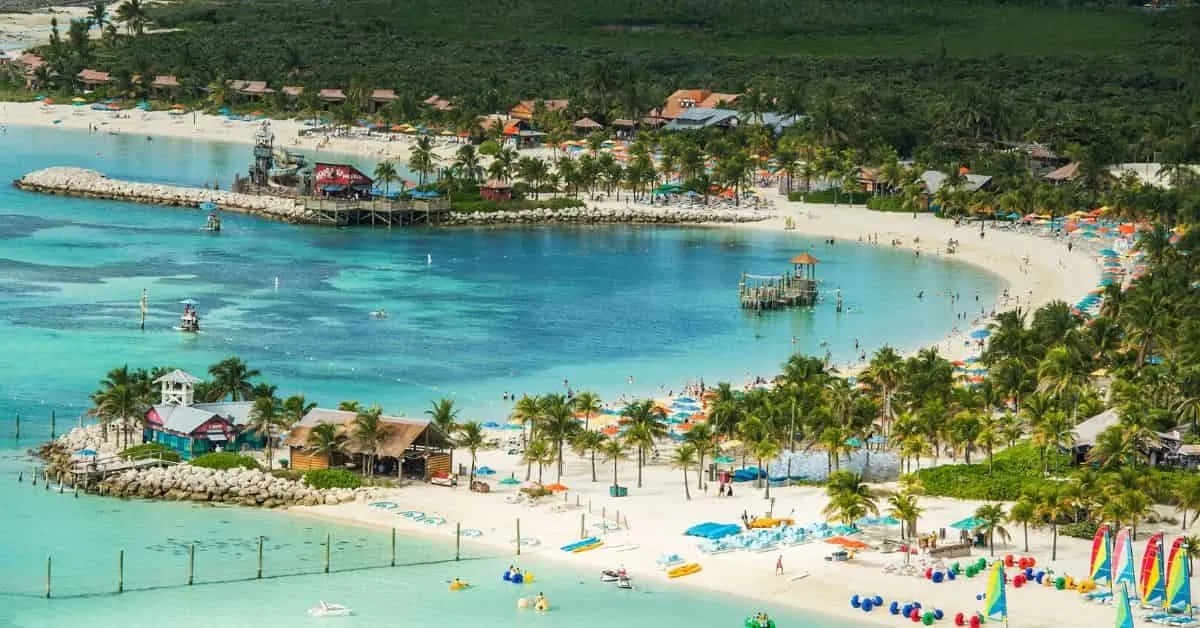 1. Book Your Shore Excursions Ahead of Time
Get the "The Getaway Package"
This is the package that you should really consider because you will pay a much cheaper rate for the package than if you do them separately.
This is what you will get: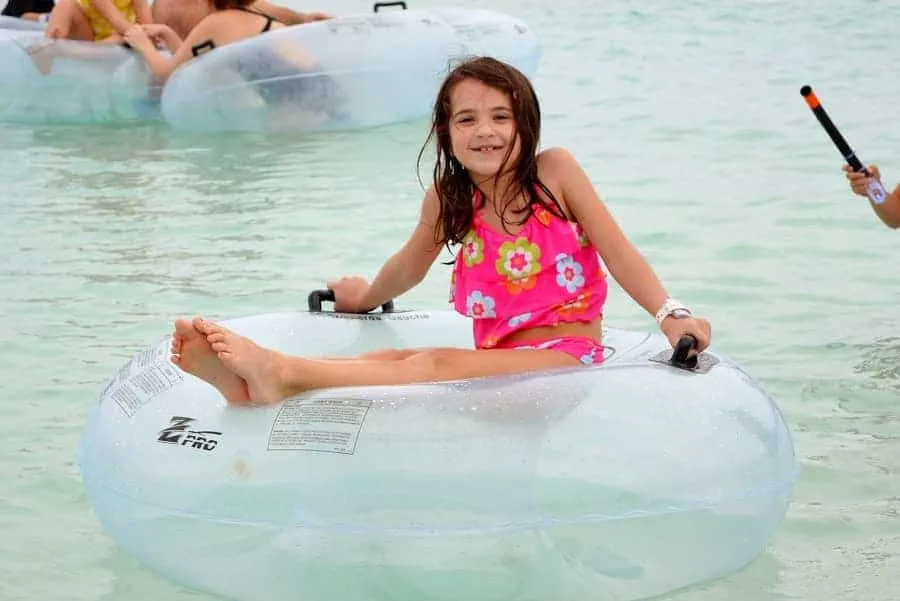 Floats. You will get to choose between a round or a flat float to use the entire day. Make sure your kids (and you) keep up with these because they seem to disappear quite easily since no one can seem to tell whose is whose.
Snorkeling. Snorkeling in the Castaway Cay Lagoon is one of the most popular activities at Castaway Cay. You can pick up your snorkeling gear near the beach and go on your own pace.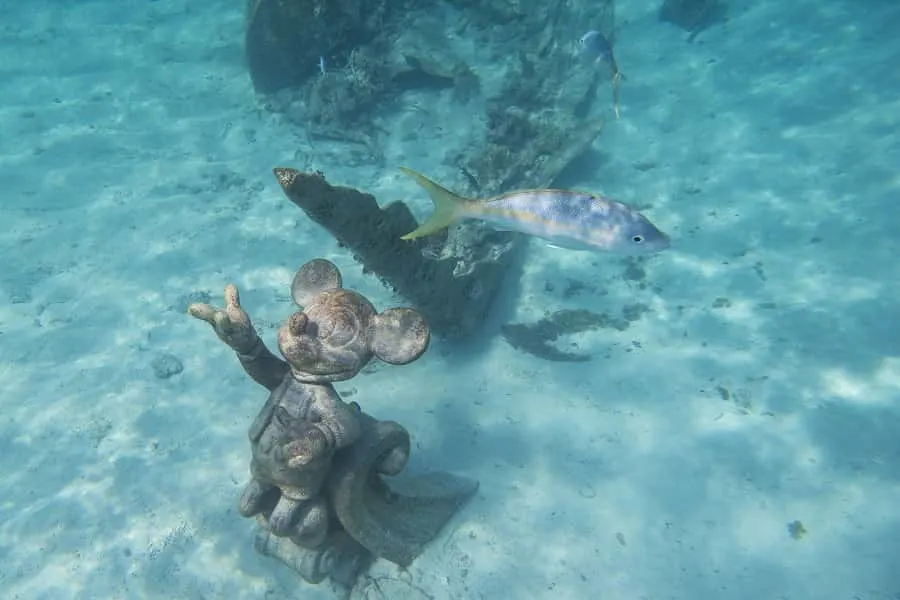 Not only will you see various fish, you will also be able to see underwater statues and sculptures.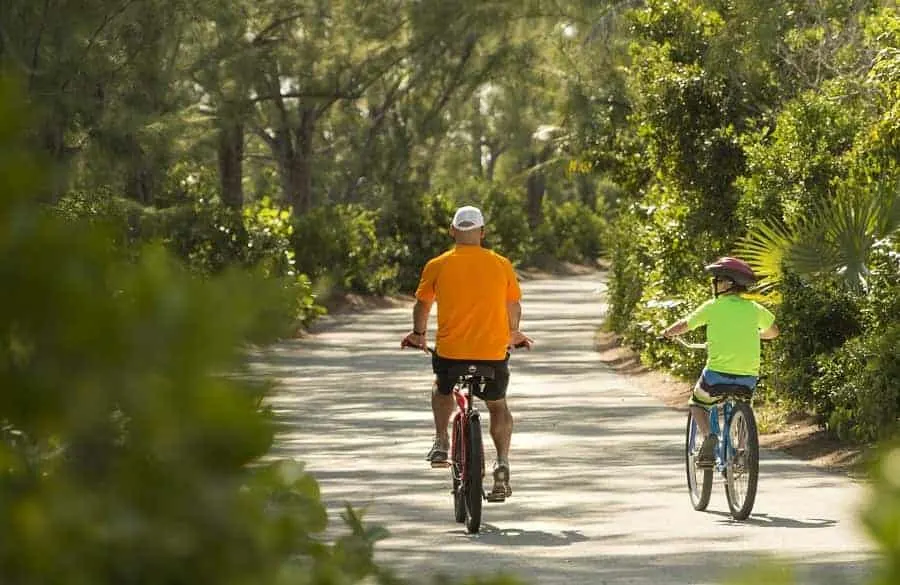 Bicycle Rentals. Take a one hour self guided tour of the island by bike! You will get to bike at your own pace on a nice level bike path to the observation tower.
Climb to the top with some of the best views of the island and the ship!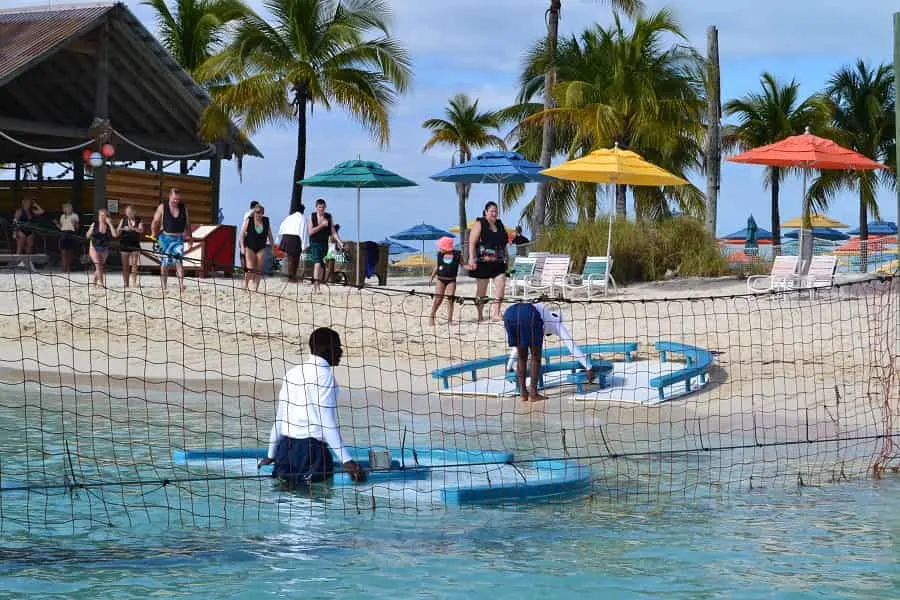 Some of the other fun things you can book:
Stingray Adventure– Get up-close with the majestic creatures during a feeding session and then snorkel alongside them.
Parasailing– Soar 600 to 800 feet over Castaway Cay for about 5-7 minutes before returning back to the boat.
Glass bottom boat– You'll take this boat out on a guided tour of the Reefs surrounding Castaway Cay where you can see reefs, fish and other creatures from the comfort of a boat!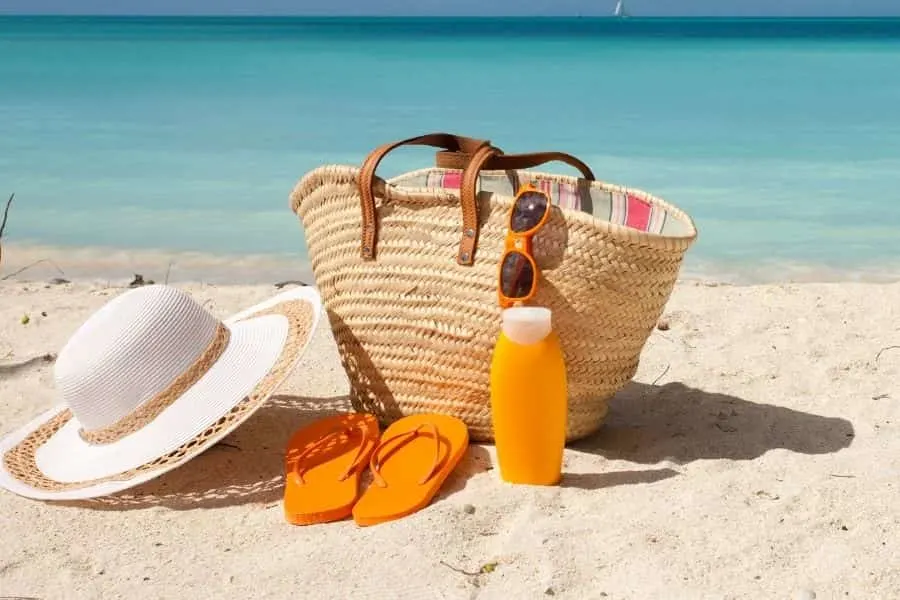 Pack Appropriately for your time at Castaway Cay
Bring a Bag to carry all of your gear for the day. Inside that bag, you should make sure you have packed the following:
your room key
sunscreen
sunglasses
waterproof case to hold valuables
cash (for postcard or stamps from Post Office)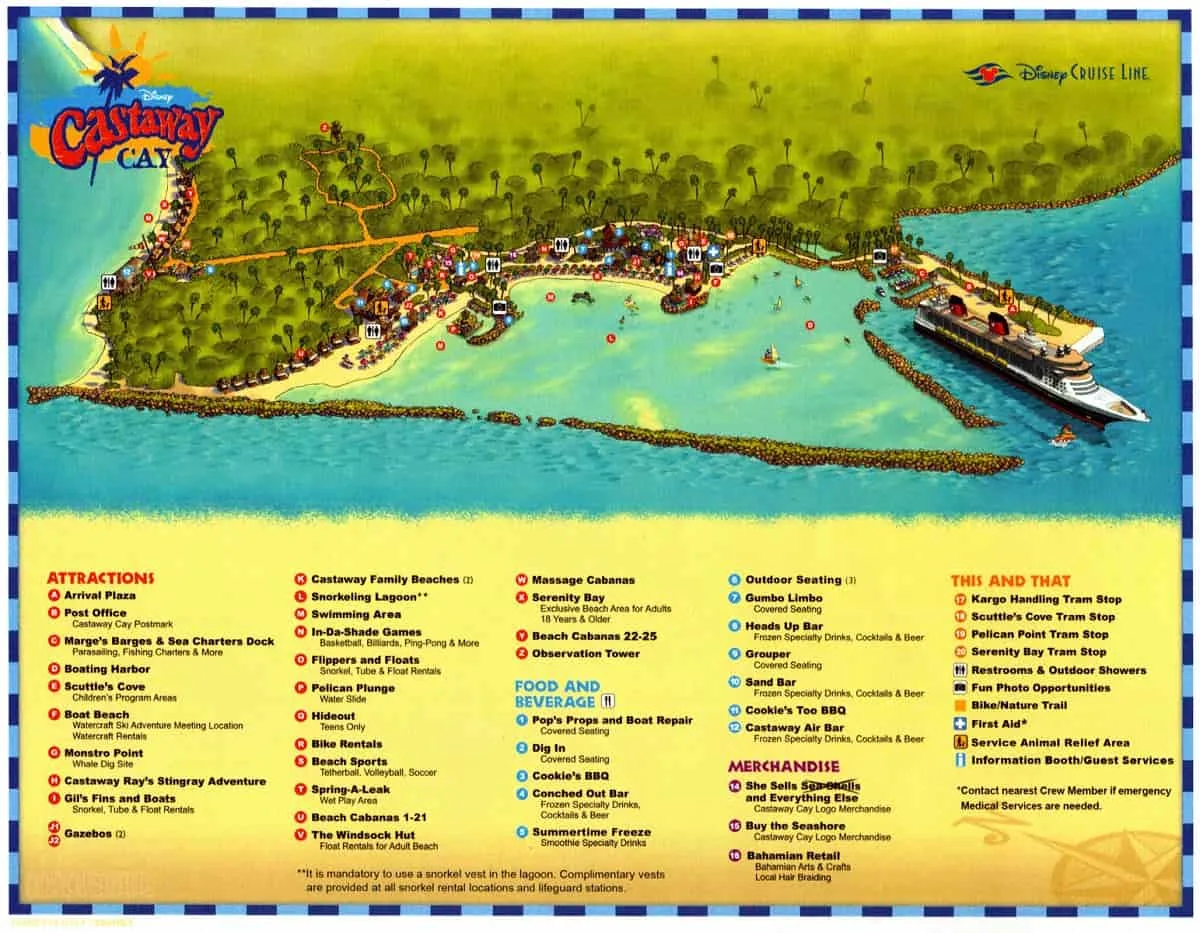 Take the Castaway Cay Map with You
It really helps to have the Castaway Cay map with you when you arrive. It will help you determine where you want to make your homebase.
There are different beach areas on Castaway Cay: 2 Family Beaches, Boat Beach and Serenity Bay.
The two family beach on Castaway Cay are divided by a rocky area.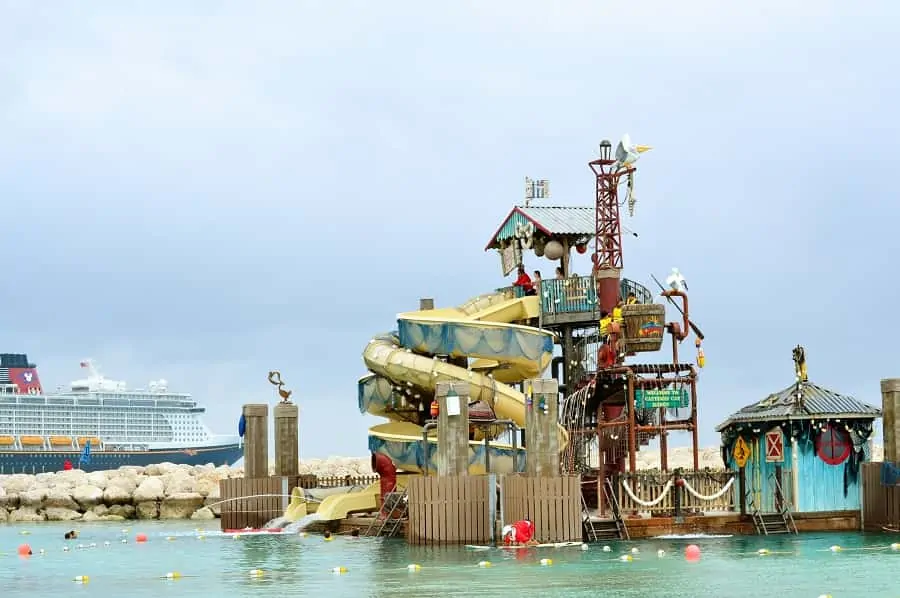 At the second family beach, you'll find Pelican Plunge, a set of two water slides on a floating platform.
If you have small children & have no intention to swim out with them to the water slides, you are best suited to stay on the first beach.
There is more room to spread out and this area is usually much less crowded than the beach nearest Pelican Plunge.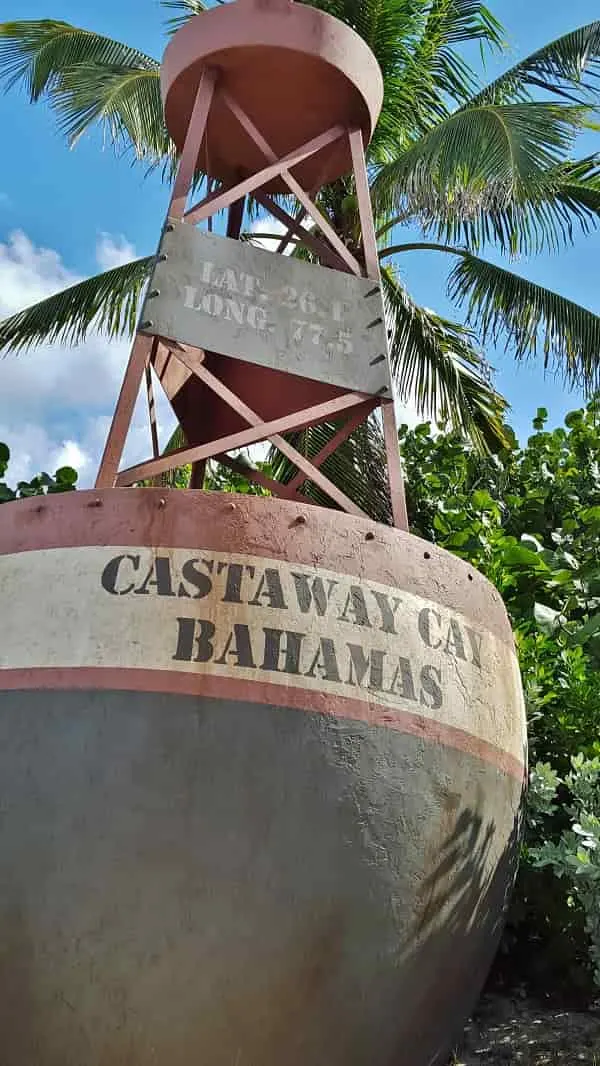 How to Get from the Ship to the Beach
Once you get off the ship, you will have the opportunity to grab beach towels to bring with you. You will not need your own beach towels.
You will have several photo opts opportunities as you make your way off the dock. You can take a photo in front of the ship and with characters either on the dock or at the Post Office.
You will have two choices on how to get to your final destination (the beach or wherever else you'd rather go). You can walk or take the tram.
While the tram takes a few minutes to arrive, we find that it is a far better choice to take the tram.
The tram makes two stops.
The first stop will be the Scuttle's Cove stop at Family Beach. This is where you will find Scuttle's Cove Youth Club and the first of the two Family Beaches.
The second stop is Pelican Plunge which is closest to the second Family Beach area.
If you want to get to Serenity Bay, you will get off at Pelican Plunge and board another tram to Serenity Bay.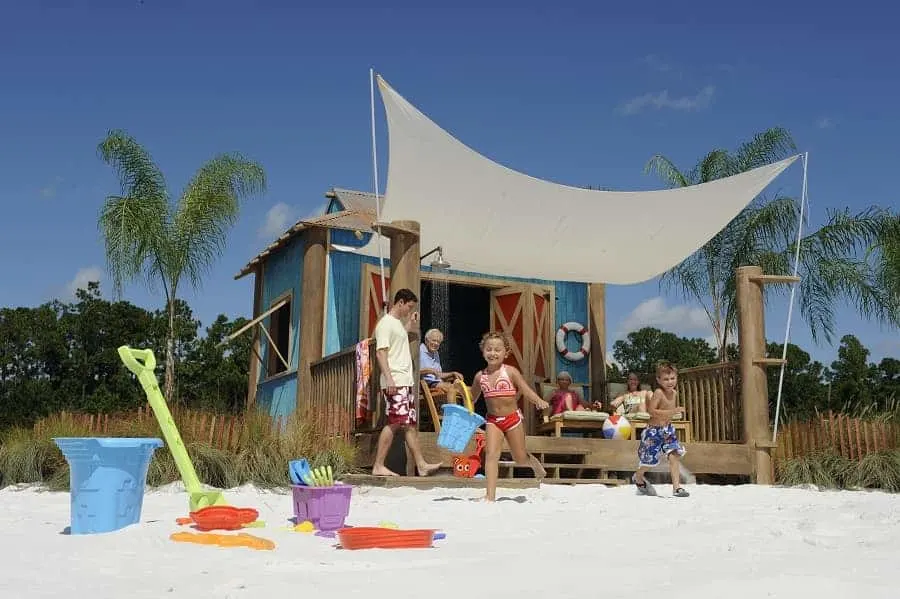 Renting a Castaway Cay Cabana
If you would like a bit more privacy while on Disney's private island, you can book cabanas on Castaway Cay. Each cabana offers shelter from the sun, seating areas and hammock along with a stretch of private beach.
Cabanas are stocked with sunscreen, water, soda, and snacks (including fresh fruits) and also come with concierge service.
As an added bonus, you get a "Getaway Package"
The Family Beach Cabanas currently cost $549 (October-February) or $599 (March-September).
The Serenity Bay Beach Cabanas currently cost $399. Keep in mind, this is only available for adults.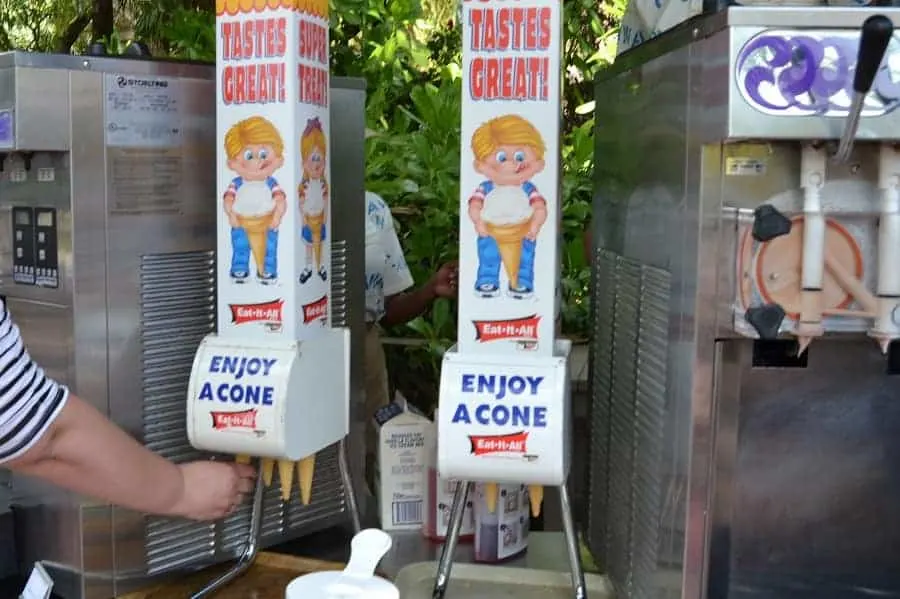 Castaway Cay Buffet
Most everyone makes the decision to eat while they are on Castaway Cay.
There are three places to eat: Cookie's BBQ, Cookie's Too BBQ and at Serenity Bay (adults only with special additions). Each is open from 11:30am-2:00pm.
Both of the Cookie's BBQ locations serve hot dogs, hamburgers, grilled chicken, fish, and plenty of sides! You can also get many desserts and various fresh fruits.
Ice cream and drinks are self serve and open before & after the hours for lunch!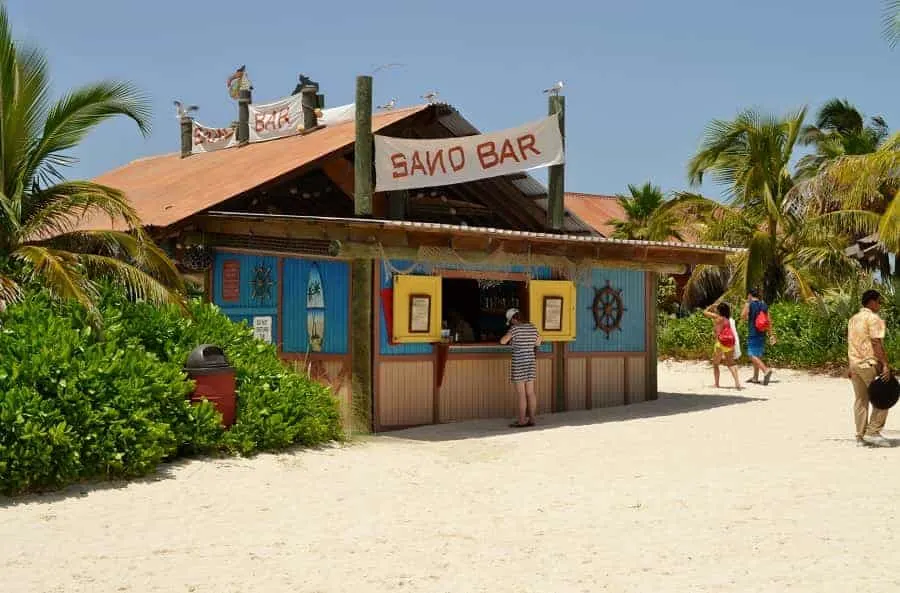 Sand Bar
Just like on the Cruise ship, you can get drinks of the day on Disney's Castaway Cay from the Sand Bar. You can either wait for a server to come to you or you can walk up to the bar and get one yourself!
No need for cash, just simply charge it to your room using your cabin key.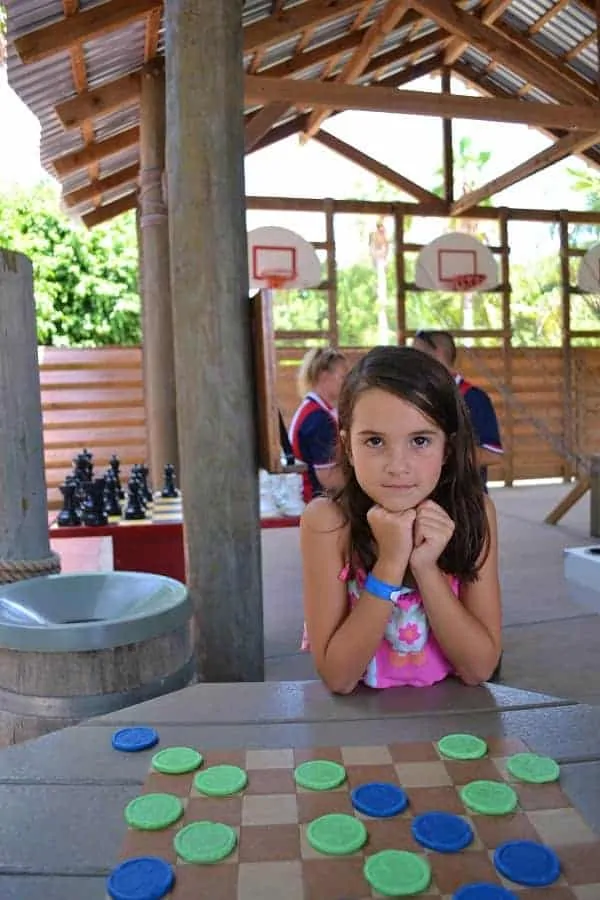 Games in da Shade
Need to get out of the sun? Disney has done a wonderful job of creating a shady spot to play a game of checkers or shoot some hoops!
This area is supervised with Disney Cast members so you can feel at ease letting your kids explore the fun on their own!