Castaway Cay, Disney's private island is located in the Bahamas. While small (3.1 miles long and 2.2 miles wide), you will be surprised at all there is to do there! Disney's Castaway Cay has water slides, snorkeling, bike trails, and much much more!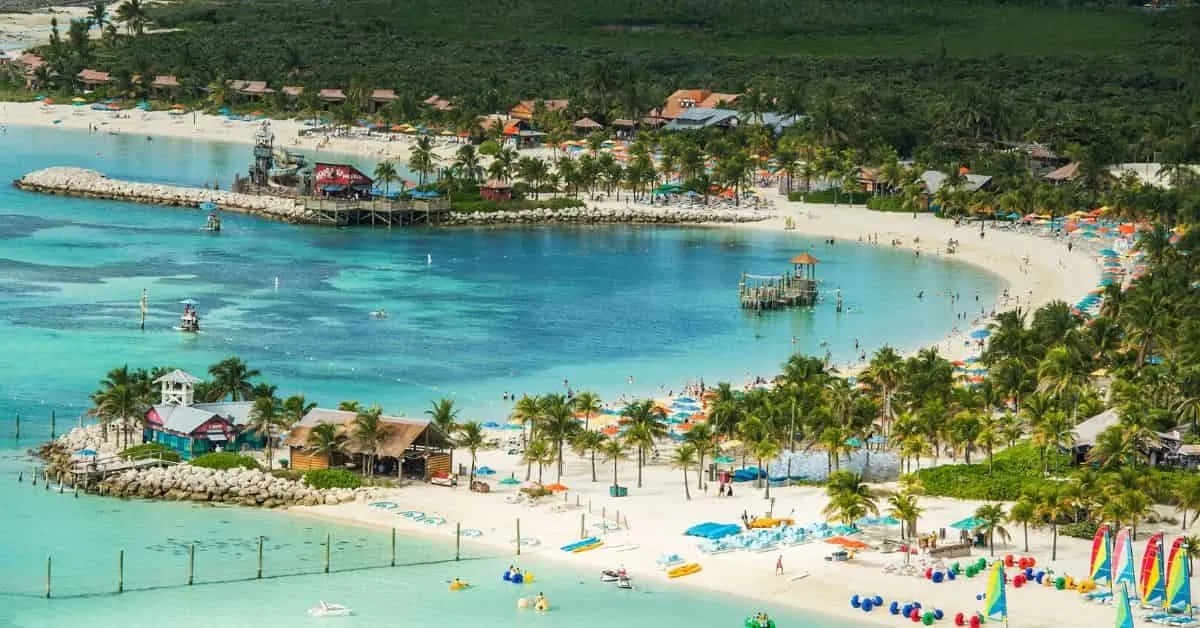 Guide to Castaway Cay (Disney's Private Island)
Visiting Castaway Cay is truly the highlight of taking a Disney Cruise to the Bahamas or the Caribbean.
The ship has a dock so no having to tender to the beach, so all you have to do is gather your beach bag and head to deck 1 to disembark.
Once you get off the ship, you will have the opportunity to grab beach towels to bring with you. You will not need your own beach towels.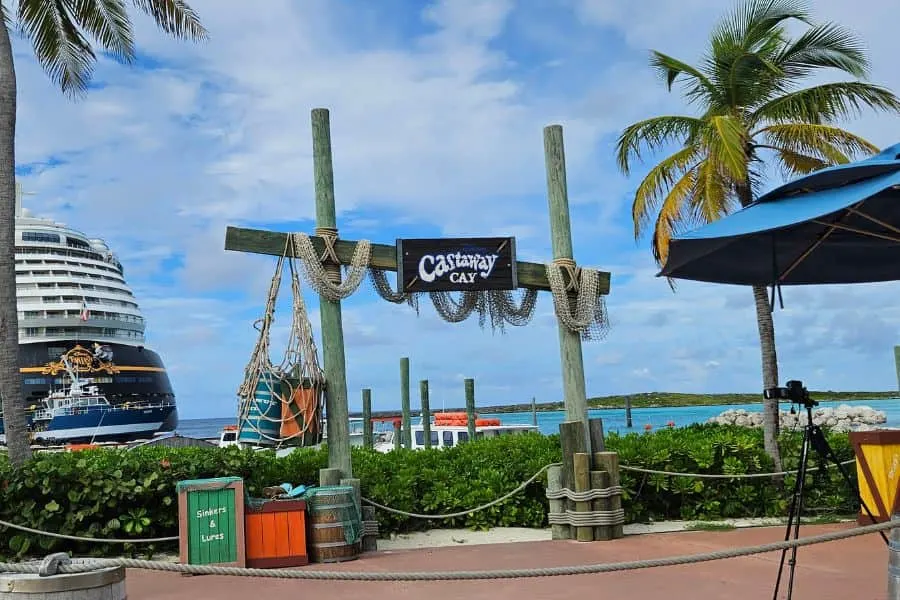 You will have several photo opts opportunities as you make your way off the dock.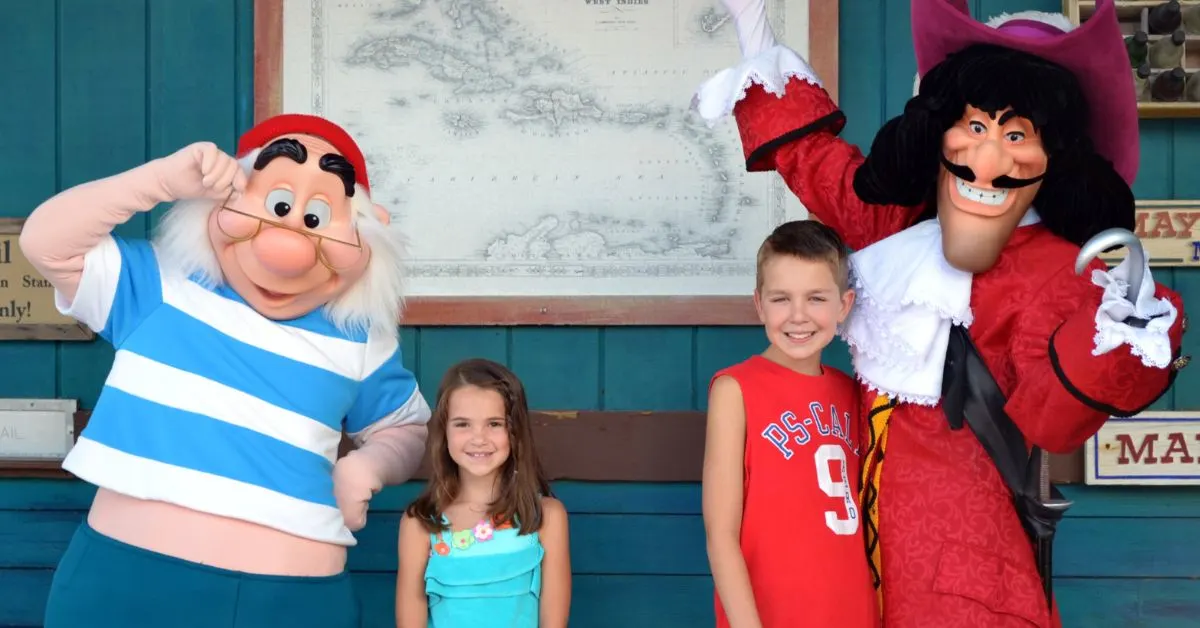 You can take a photo with characters at Castaway Cay at several locations, including on the dock, by the beach, or at the Post Office.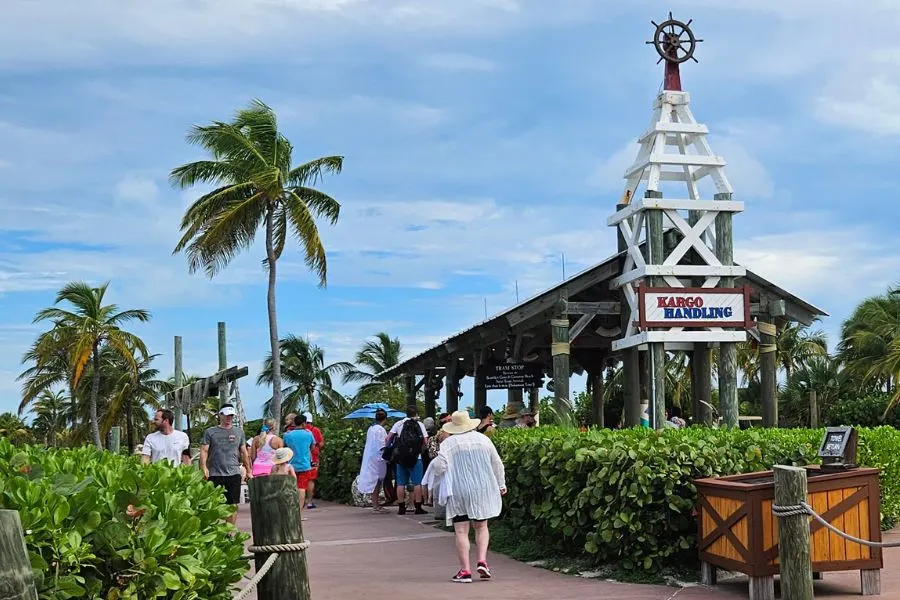 How to Get from the Ship to the Beach
You will have two choices on how to get to your final destination (the beach or wherever else you'd rather go).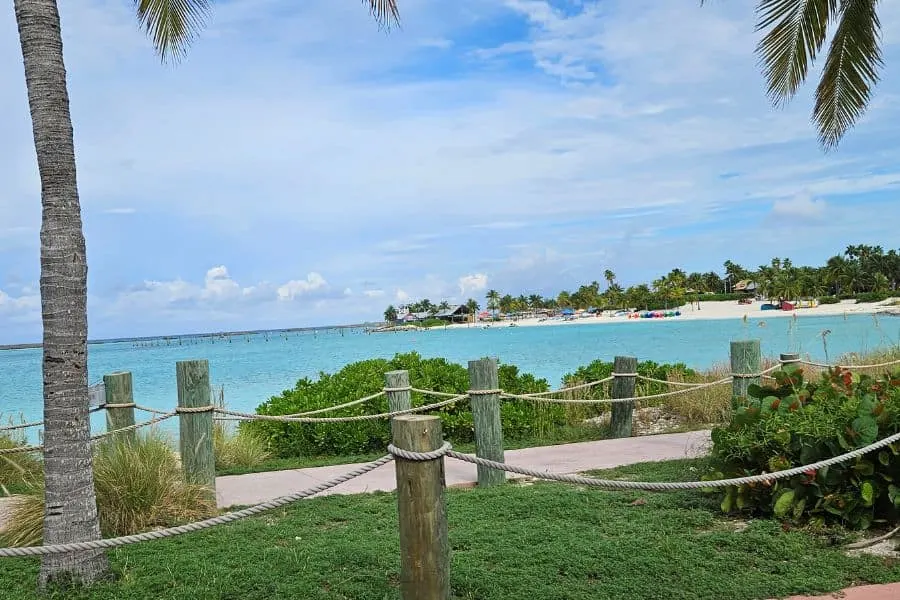 You can take the walking path or take the tram.
We found that the tram arrives in about as long as it would take to walk to the first beach.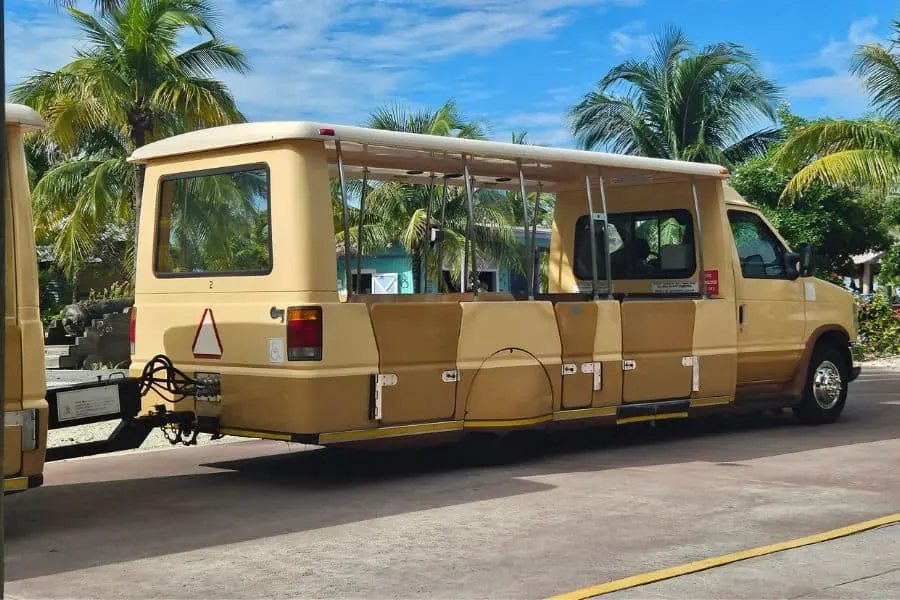 If you are carrying a bunch of beach gear or small kids with you, however, you might find it more convenient to just take the tram.
The tram makes two stops.
The first stop will be the Scuttle's Cove stop at Family Beach. This is where you will find Scuttle's Cove Youth Club and the first of the two Family Beaches.
The second stop is Pelican Plunge which is closest to the second Family Beach area.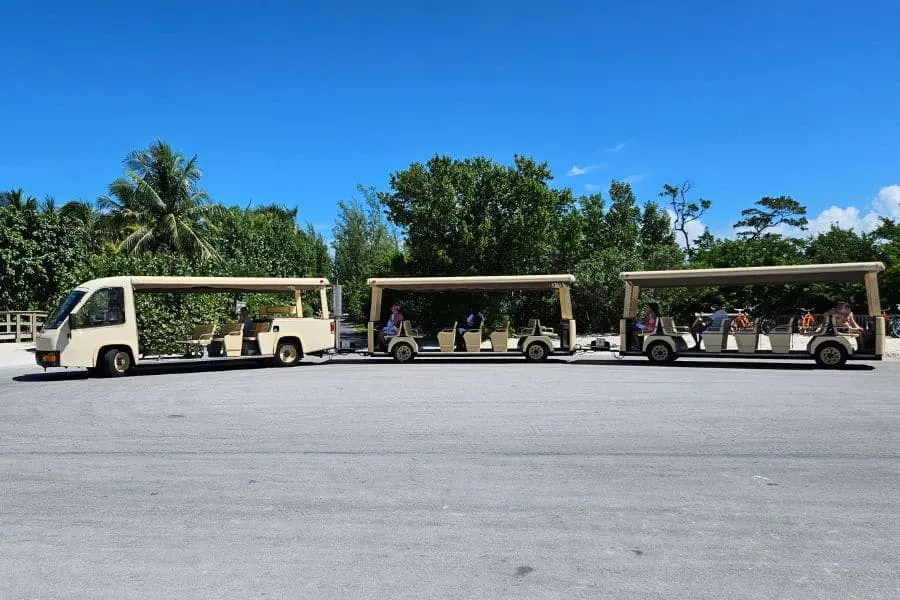 If you want to get to Serenity Bay, you will get off at Pelican Plunge tram station and wait to board another tram that will take you to Serenity Bay.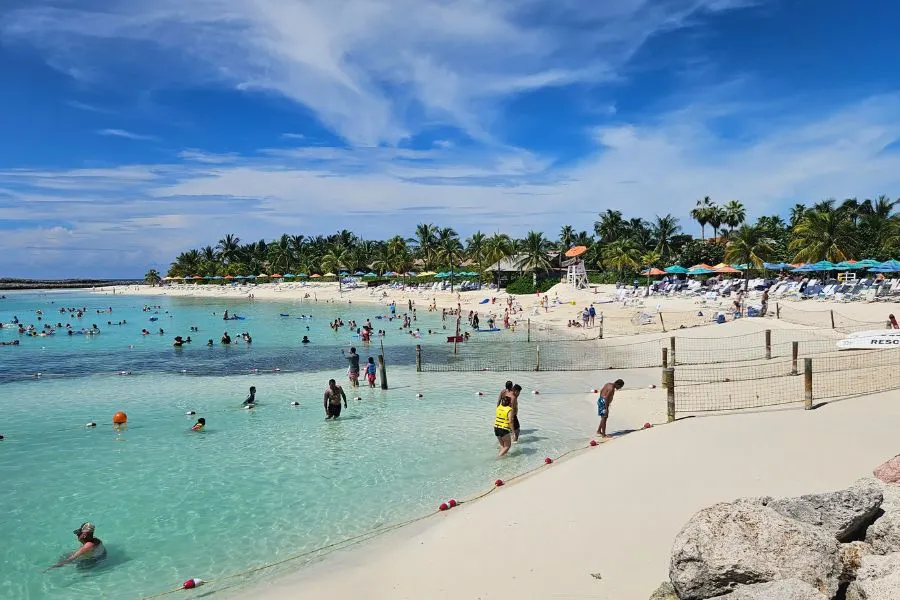 Choosing the Right Beach for You
There are two family beach areas that are separated by a bar that sits atop a breakwater.
The first beach is at Snorkeling Lagoon.
It is a quieter beach with plenty of lounge chairs and even some hammocks in the shade.
If you do choose to snorkel at Castaway Cay, this is where you will do it.
A second family beach is just a short walk away & where you'll find Pelican Plunge, a set of two water slides on a floating platform.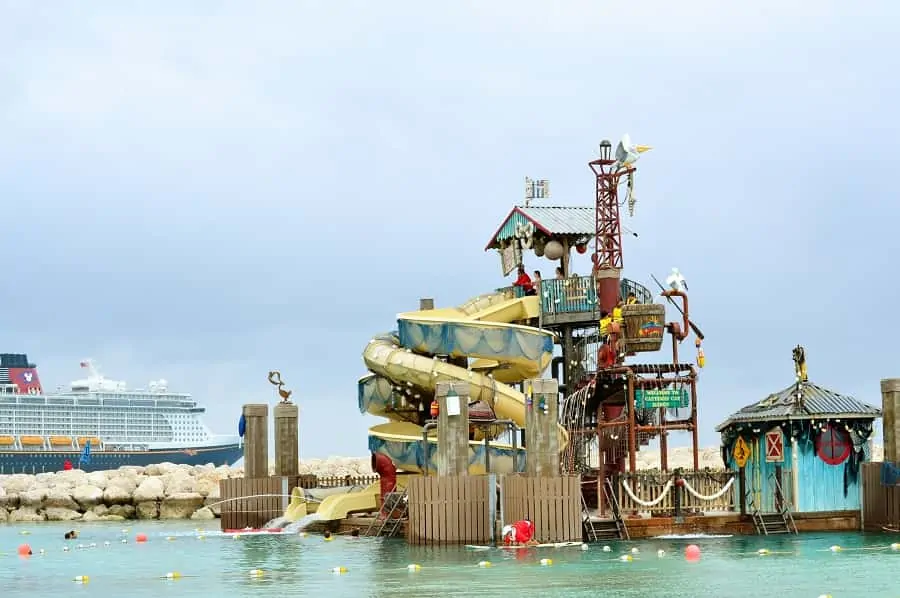 This platform is a short swim from the beach but is very deep. Kids are encouraged to wear life vests.
This is the more popular family beach and often gets crowded quickly.
There is plenty of seating, but you might not find a place close to the water's edge.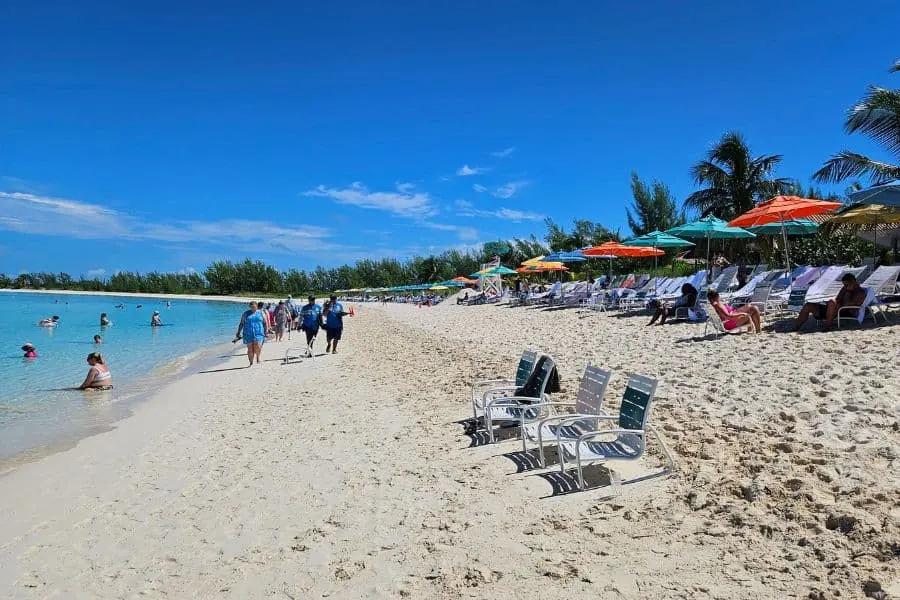 Serenity Bay
Serenity Bay is an adults-only beach area that offers the perfect escape for those traveling without kids on a Disney Cruise or for those whose kids will be at Scuttle's Cove Kids Club.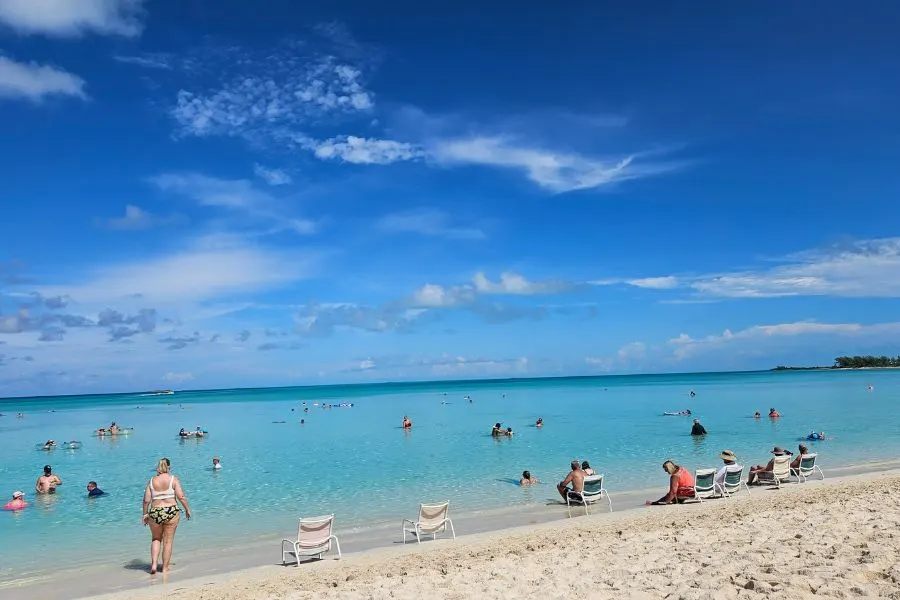 Guests will find that this beach has the same pristine white sand beach and crystal clear turquoise water but is a bit more compact.
We found that it can be crowded in the beach seating area and you feel as though you really are on top of each other.
The water however is much more calm and far less crowded than the family areas.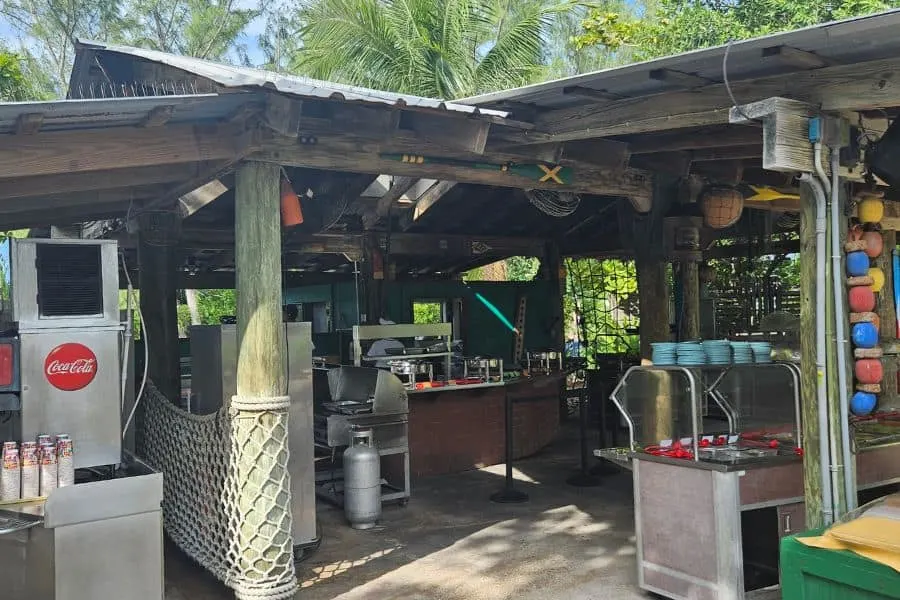 There is also a separate buffet lunch at Serenity Bay, but again, there was actually a line to get food.
We've never seen a line to get food at the Cookies One or Cookies Too buffet, so we were quite shocked.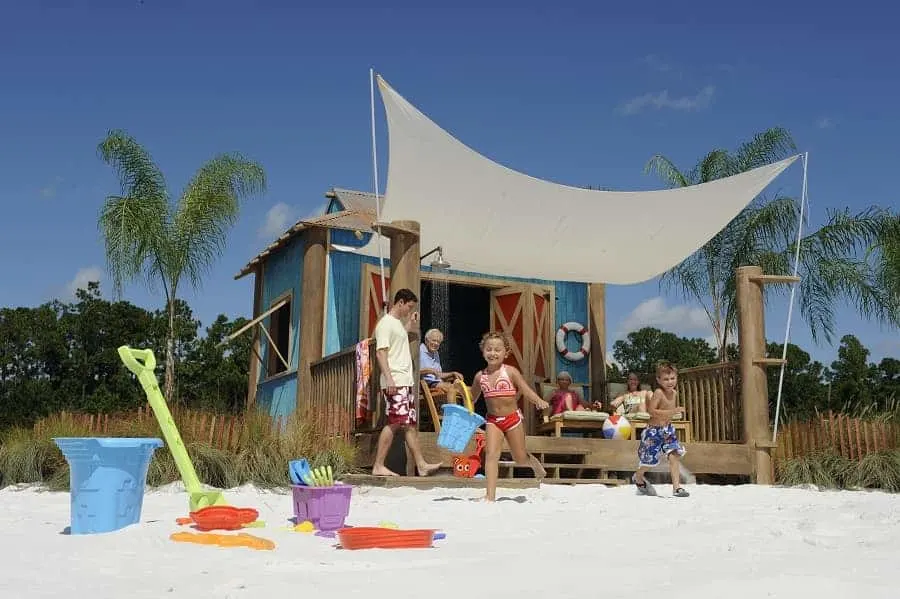 Renting a Castaway Cay Cabana
If you would like a bit more privacy while on Disney's private island, you can book cabanas on Castaway Cay.
Each cabana offers shelter from the sun, seating areas, and a hammock along with a stretch of private beach.
Cabanas are stocked with sunscreen, water, soda, and snacks (including fresh fruits) and also come with concierge service.
As an added bonus, you get a "Getaway Package"
The Family Beach Cabanas currently cost $549 (October-February) or $599 (March-September).
The Serenity Bay Beach Cabanas currently cost $399. Keep in mind, this is only available for adults.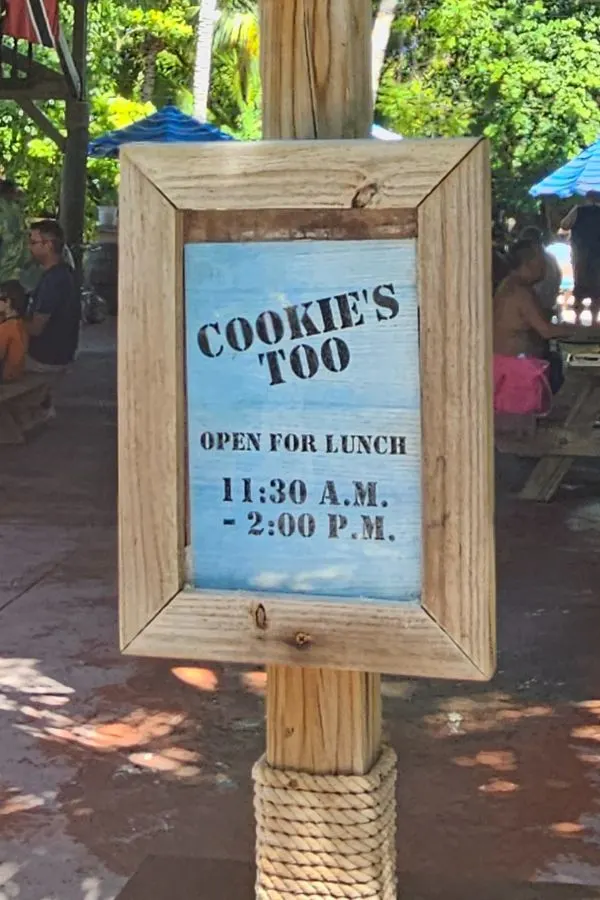 Dining at Castaway Cay Buffet
Most everyone makes the decision to eat while they are on Castaway Cay.
There are three places to eat: Cookie's BBQ, Cookie's Too BBQ, and Serenity Bay. Each is open from 11:30am-2:00pm.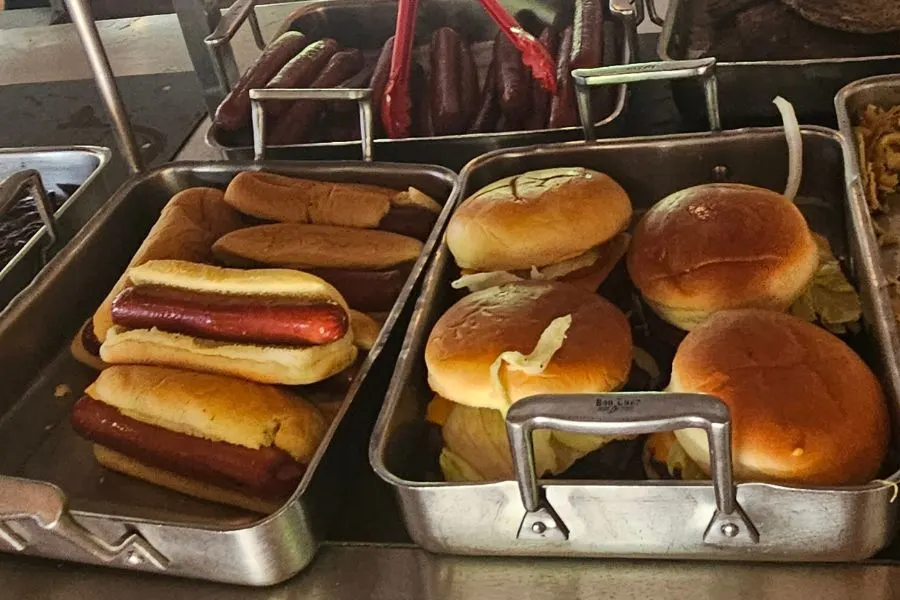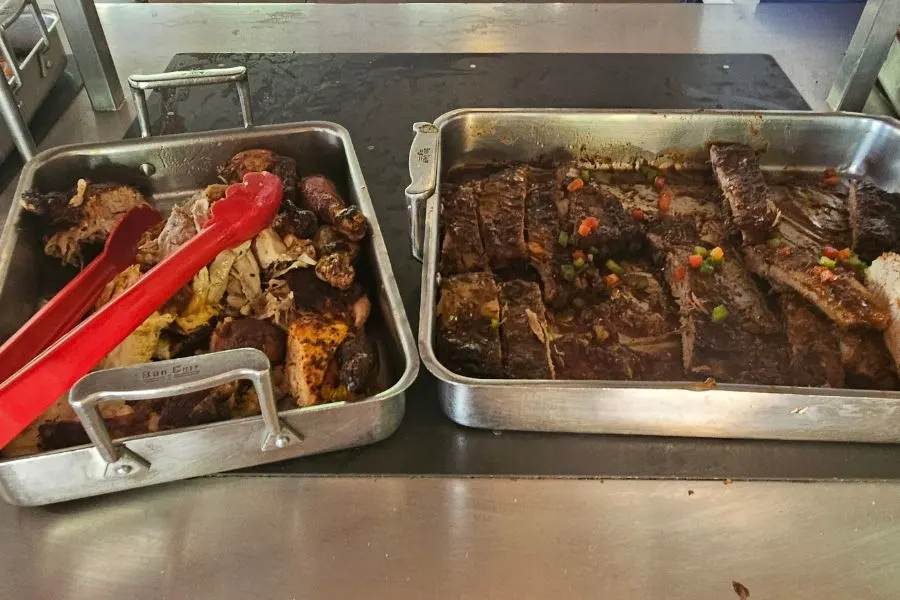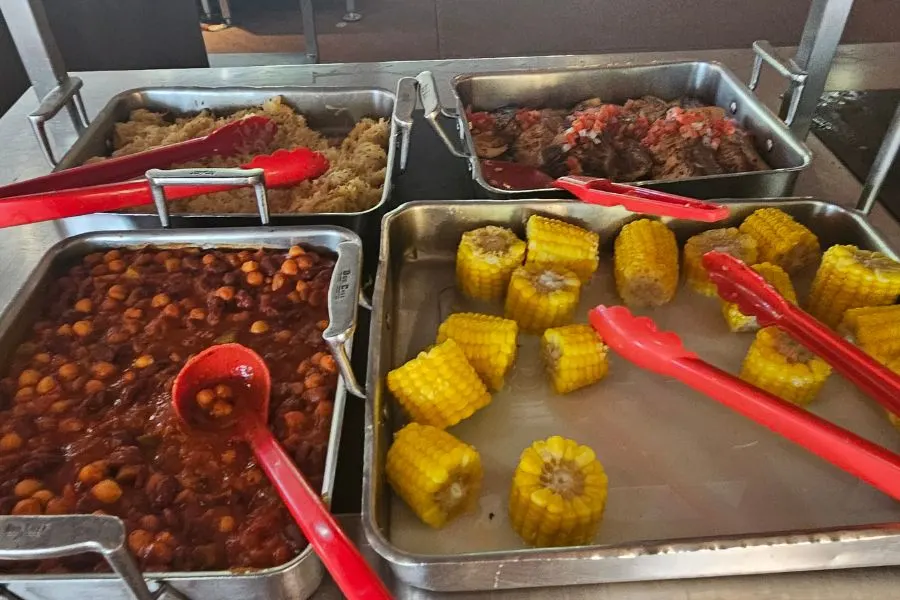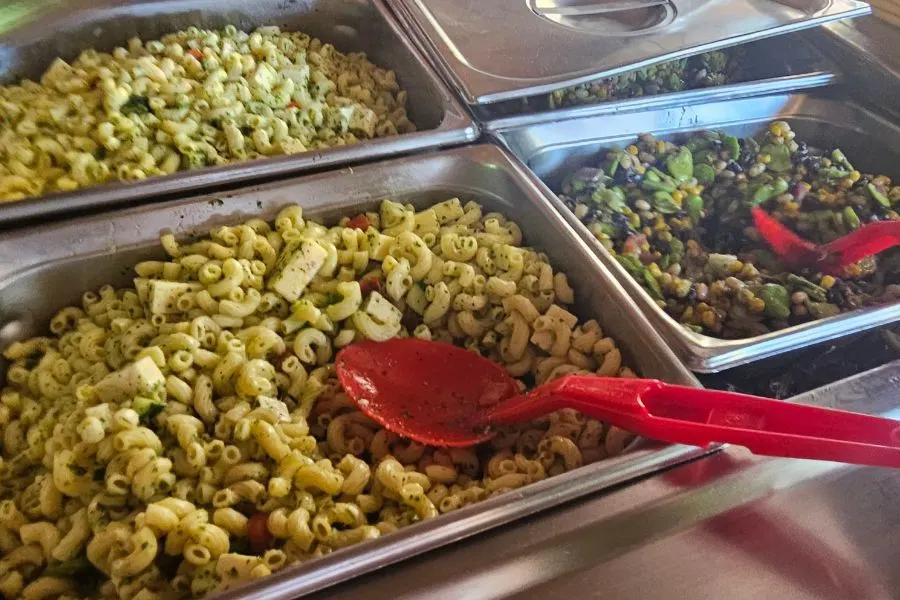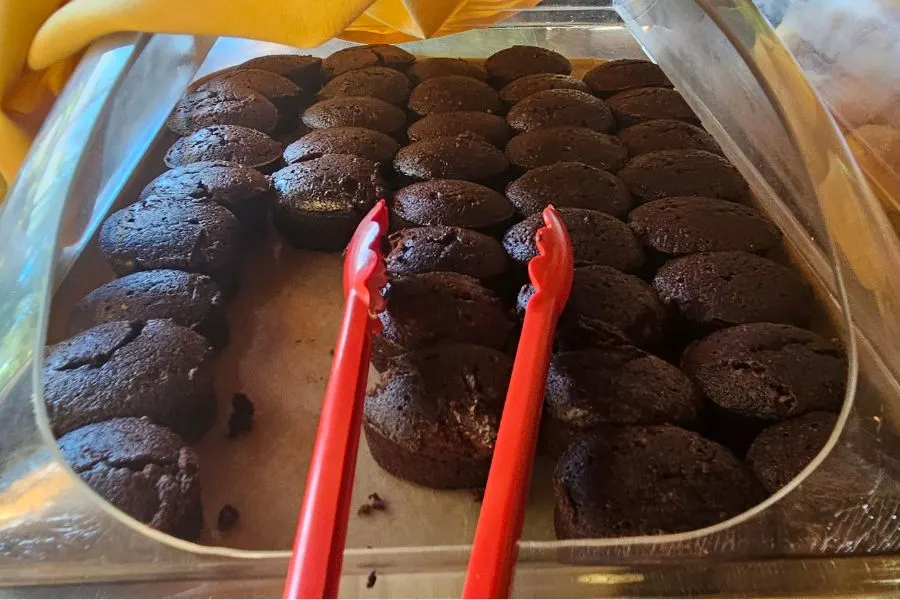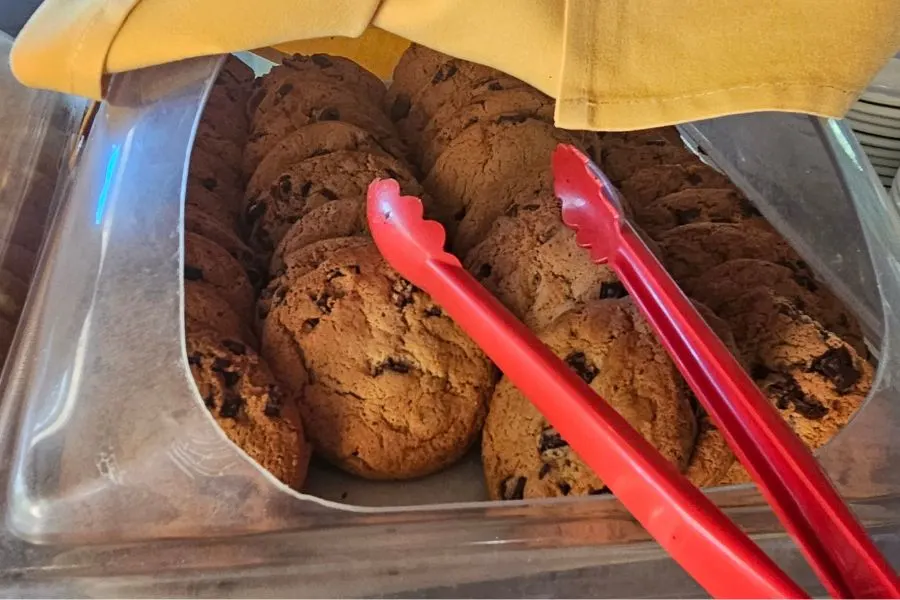 This is a serve-yourself buffet and it is unlimited, which means you can get as much as you want!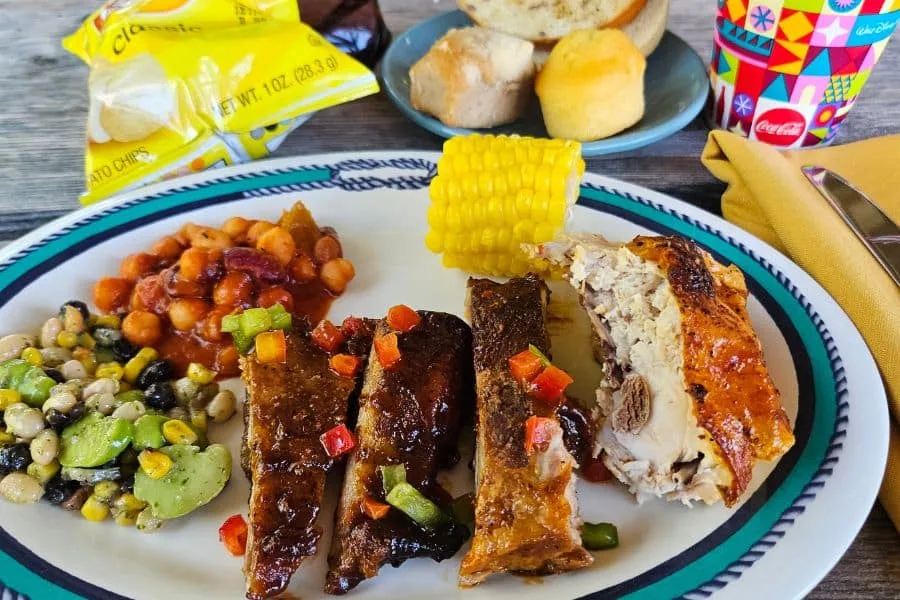 Both of the Cookie's BBQ locations serve hot dogs, hamburgers, grilled chicken, fish, and plenty of sides! You can also get many desserts and various fresh fruits.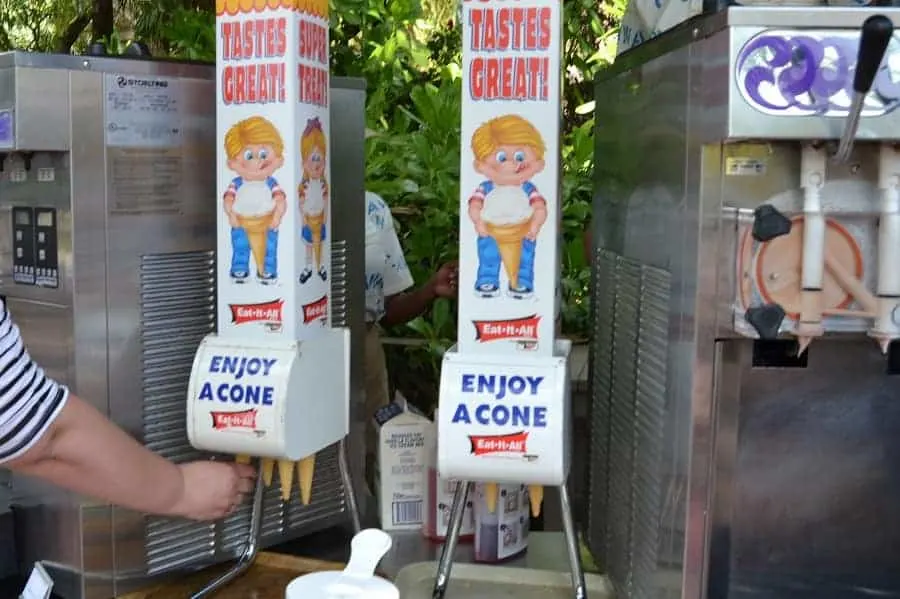 Ice cream and drinks are self-serve and open before & after the hours for lunch!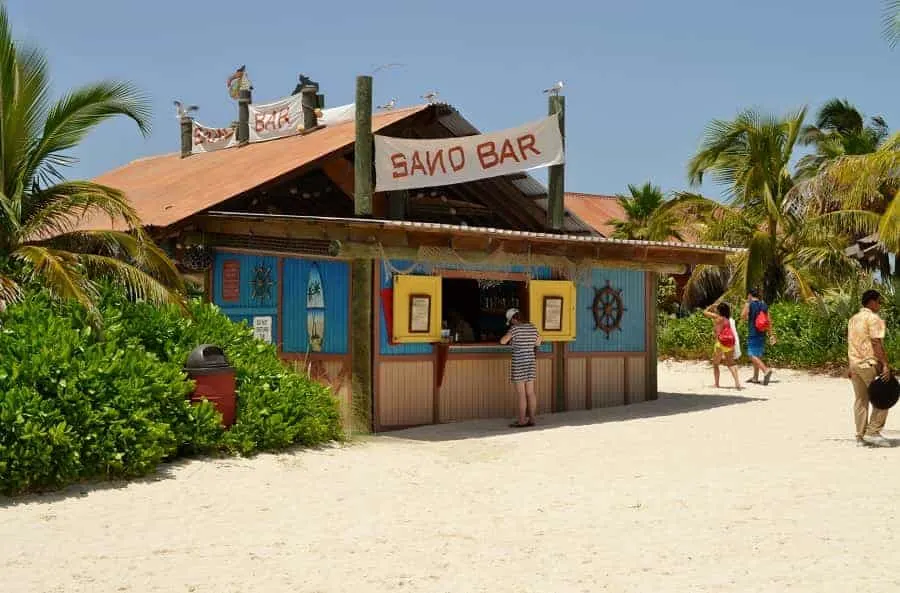 Sand Bar
Just like on the Cruise ship, you can get drinks of the day on Disney's Castaway Cay at the different bars.
You can either wait for a server to come to you or you can walk up to the bar and get one yourself!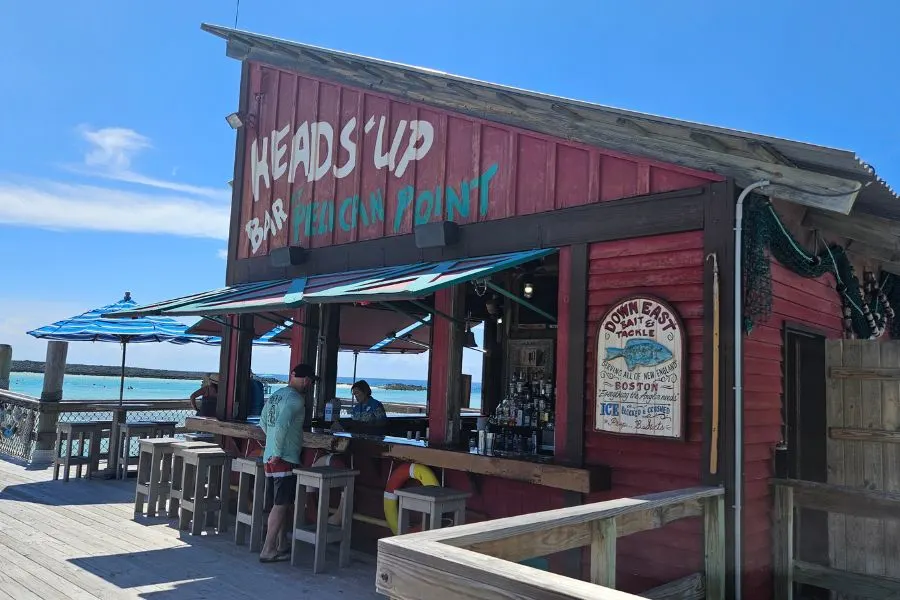 Heads Up Bar
The Heads Up Bar is between the two family beaches and has a nice deck with plenty of places to enjoy a cold adult beverage.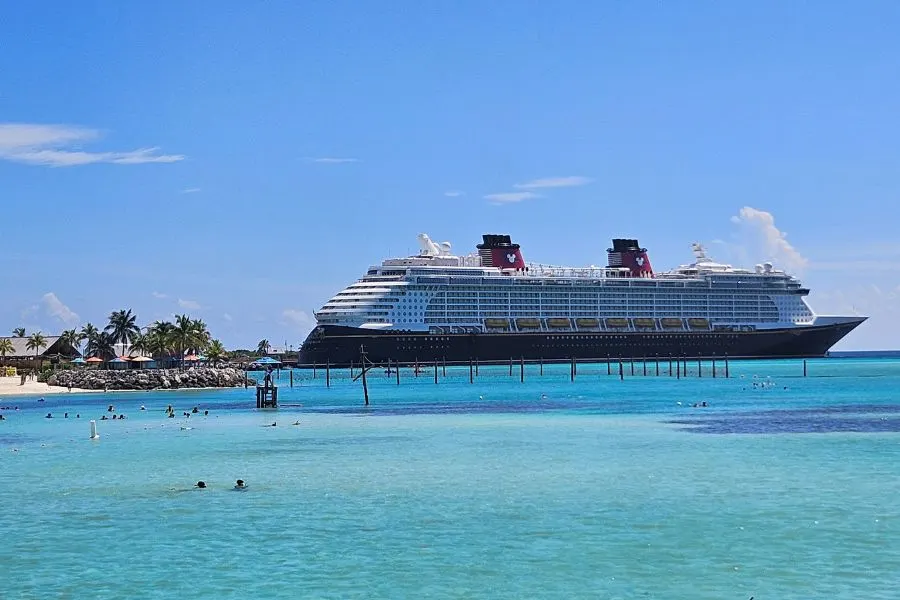 It also has the BEST view of the Disney Cruise ship for photographs!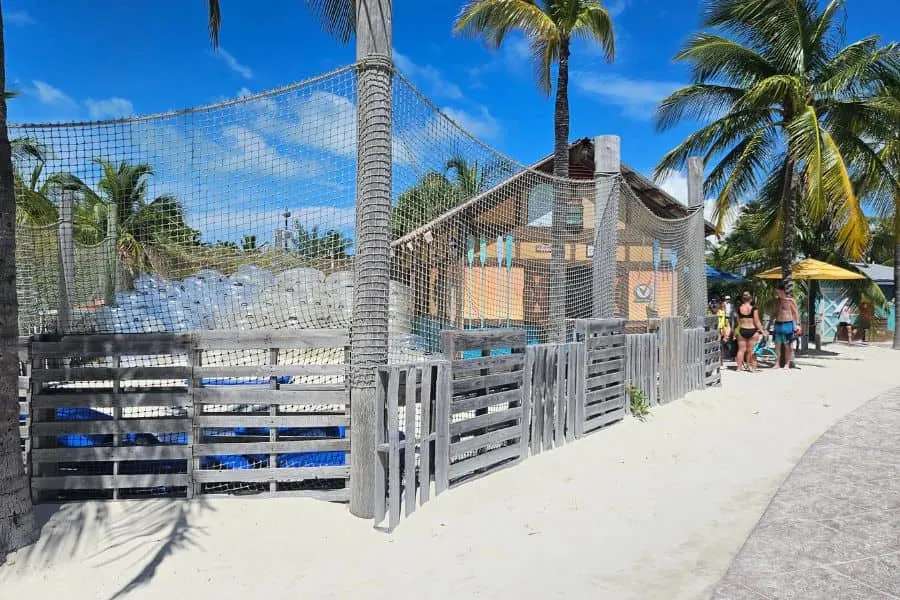 Float Rentals
You can either book float rentals in advance on the ship or when you get to the island.
Guests can choose between a round or a flat float to use the entire day.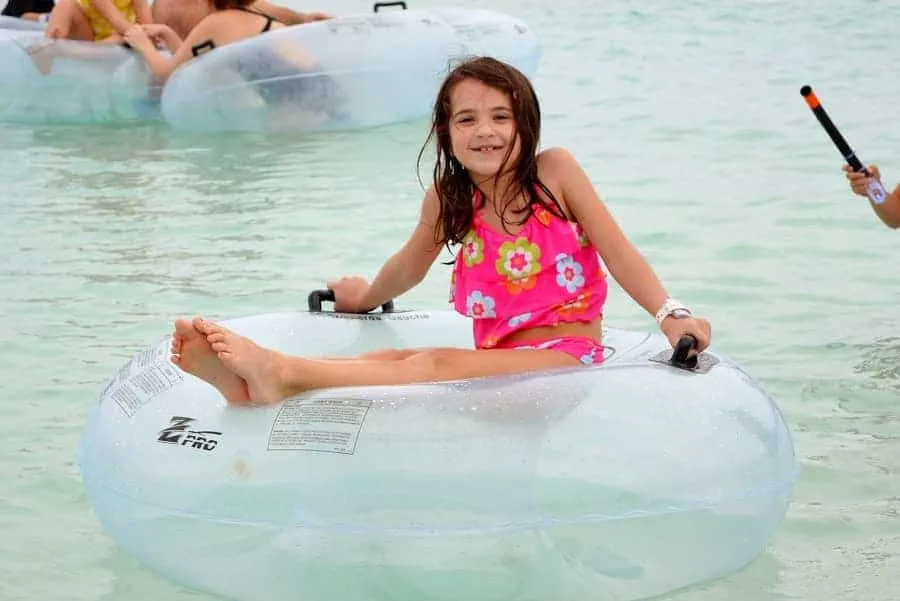 Make sure your kids (and you) keep up with these because they seem to disappear quite easily since no one can seem to tell whose is whose.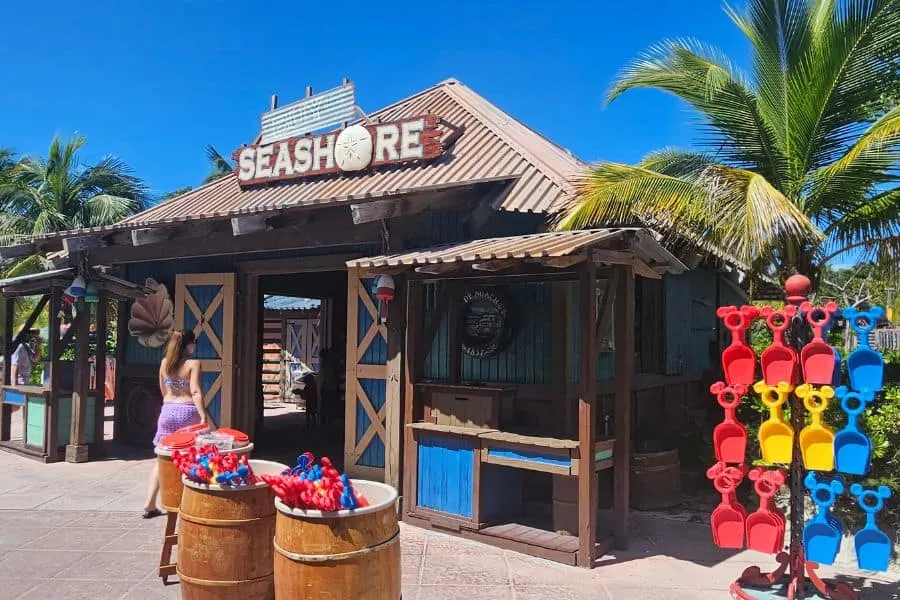 Shopping on Castaway Cay
There are a few shops selling souvenirs on the island, but She Sells Seashells and Buy the Seashore are the only two with Castaway Cay merchandise.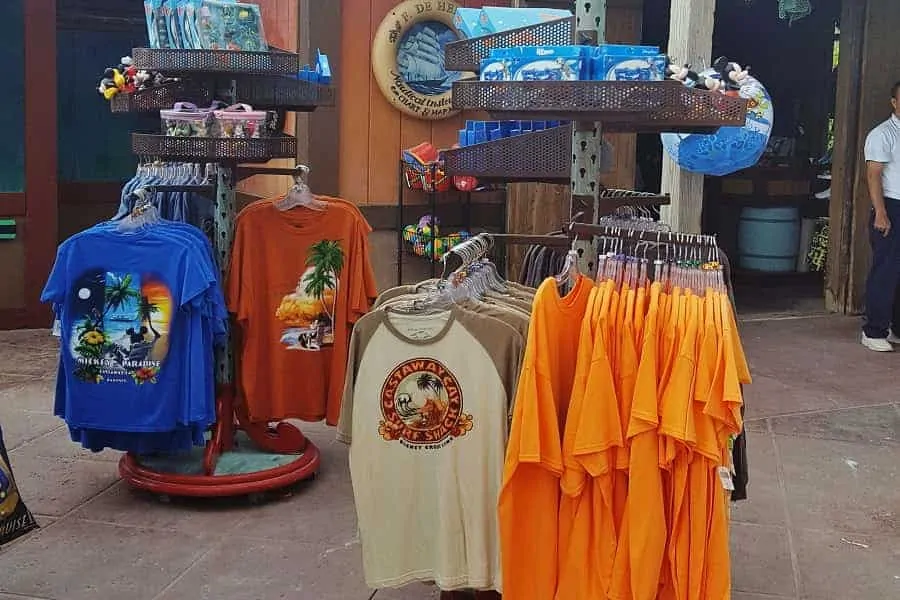 You will find everything from T-shirts to sand toys.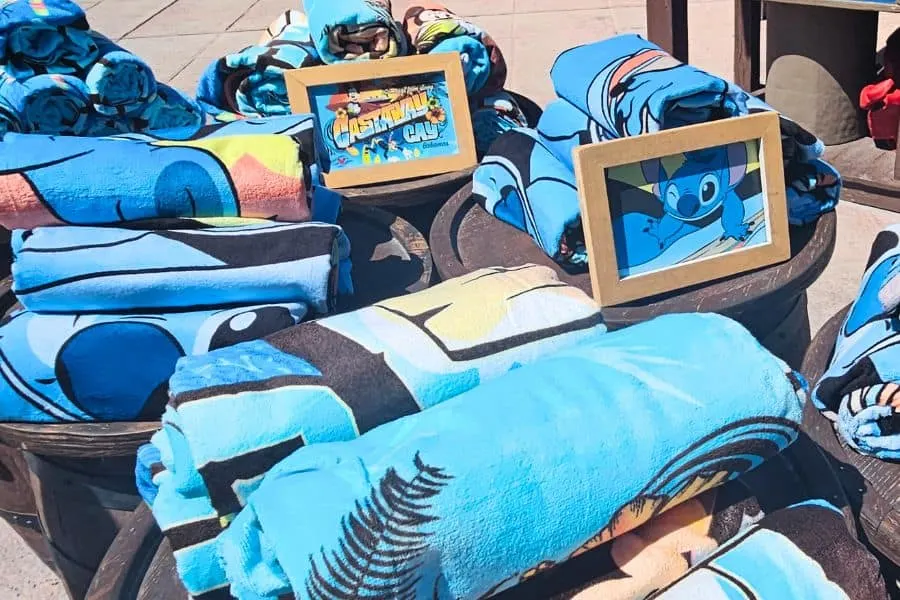 The shops are not large, but they make the best use of both indoor and outdoor space.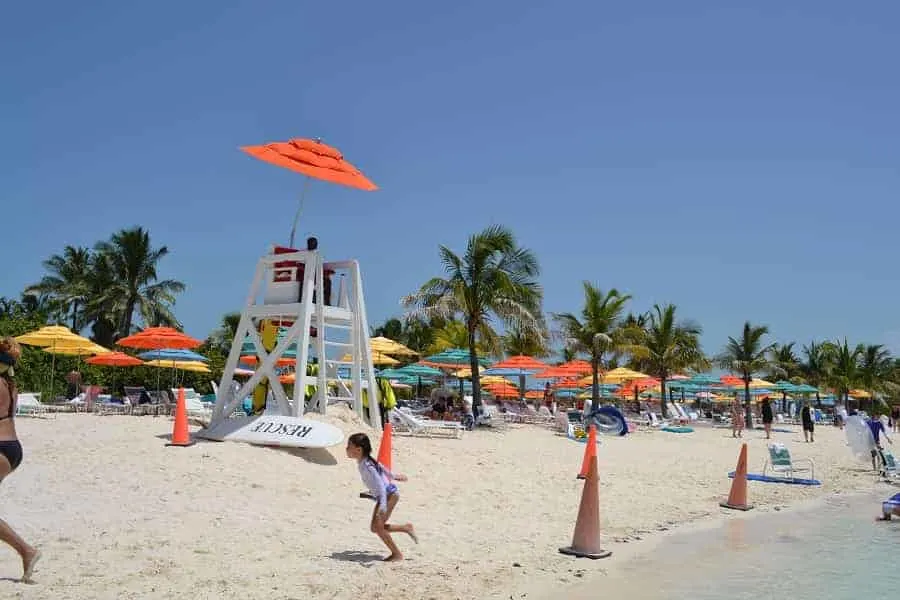 Castaway Cay Shore Activities
Beyond spending time on the beach and in the water, there are plenty of things you can do while on the island! Here are some of the most popular: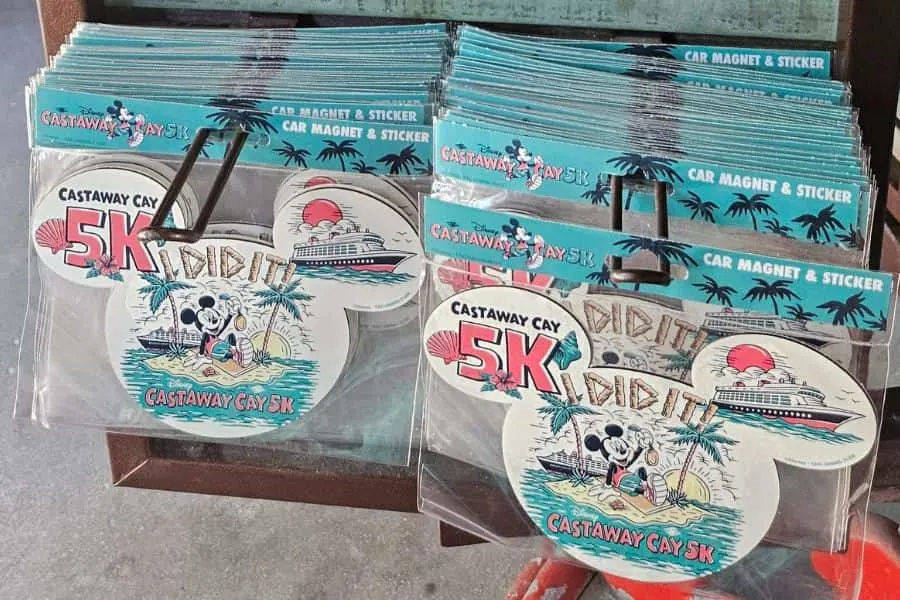 Running the Castaway Cay 5K
The Castaway Cay 5K is an exciting race that takes place on Disney's private island in the Bahamas early in the morning.
Runners will be able to leave the ship early and will arrive at the starting point to register before setting off on a scenic course through Castaway Cay.
The event caters to all levels of runners, from experienced athletes to leisurely walkers. All participants receive a medal at the end.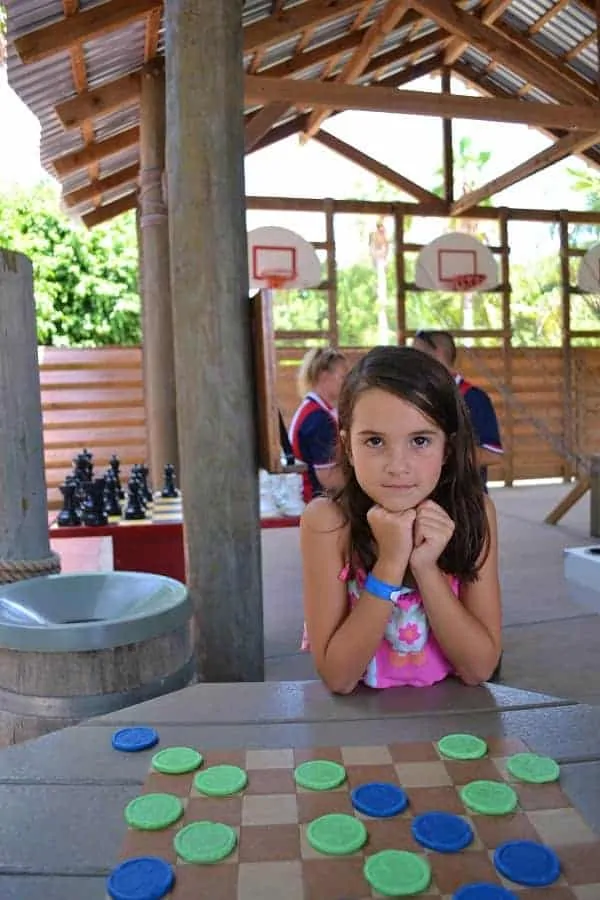 Games in da Shade
Need to get out of the sun? Disney has done a wonderful job of creating a shady spot to play a game of checkers or shoot some hoops!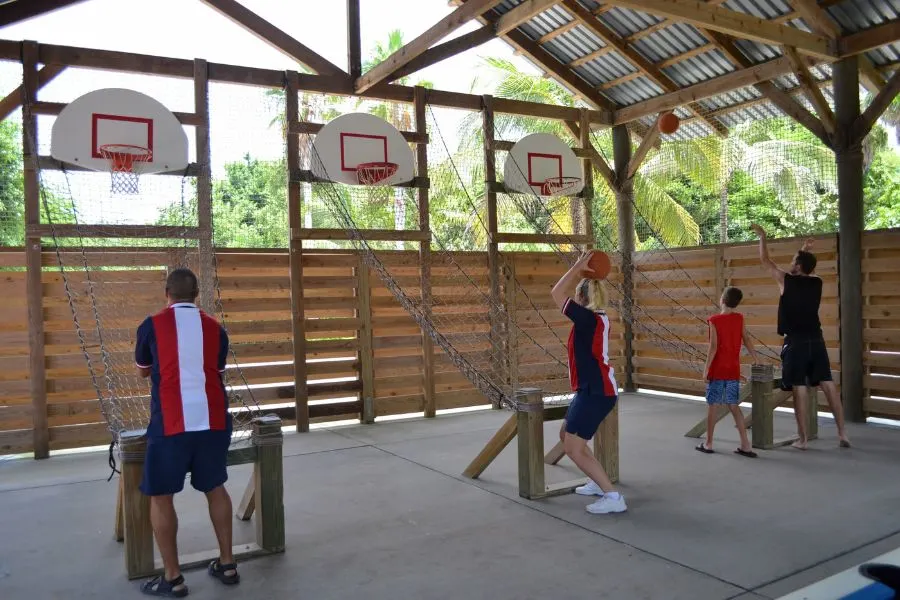 This area is supervised by Disney Cast members so you can feel at ease letting your kids explore the fun on their own!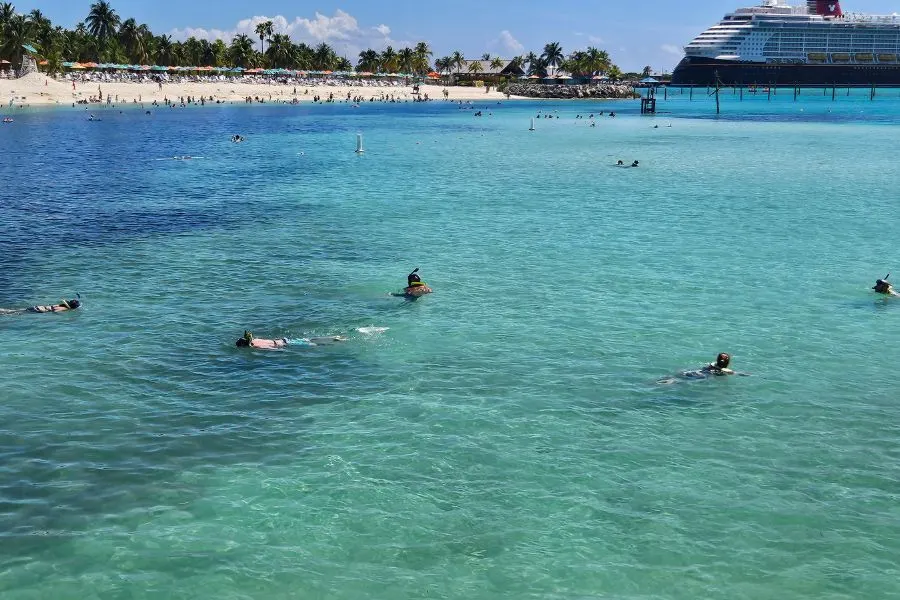 Snorkeling
Snorkeling in the Castaway Cay Lagoon is one of the most popular activities at Castaway Cay.
You can pick up your snorkeling gear near the beach and go at your own pace. All people snorkeling must wear a swim vest.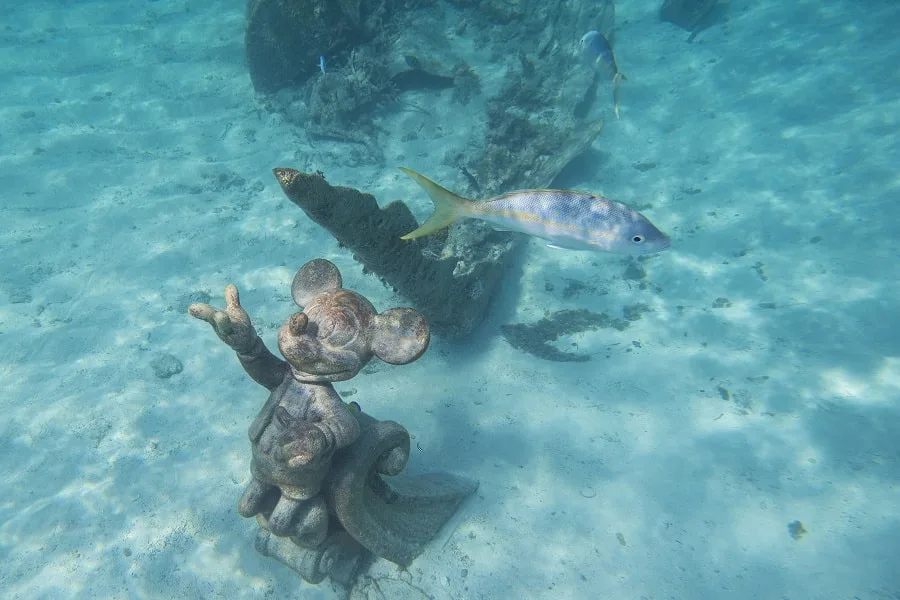 Not only will you see various fish, but you will also be able to see underwater statues and sculptures.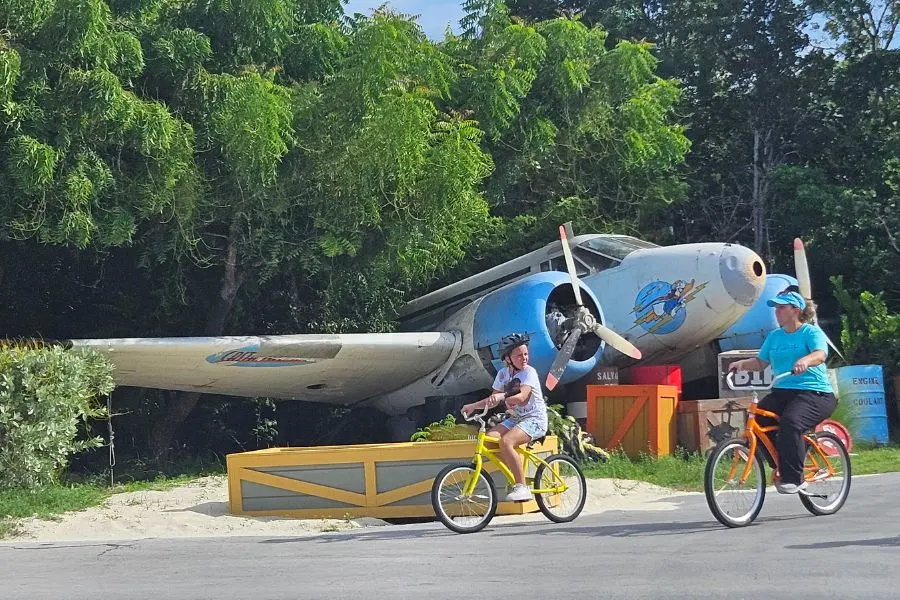 Bicycle Rentals
Take a one-hour self-guided tour of the island by bike!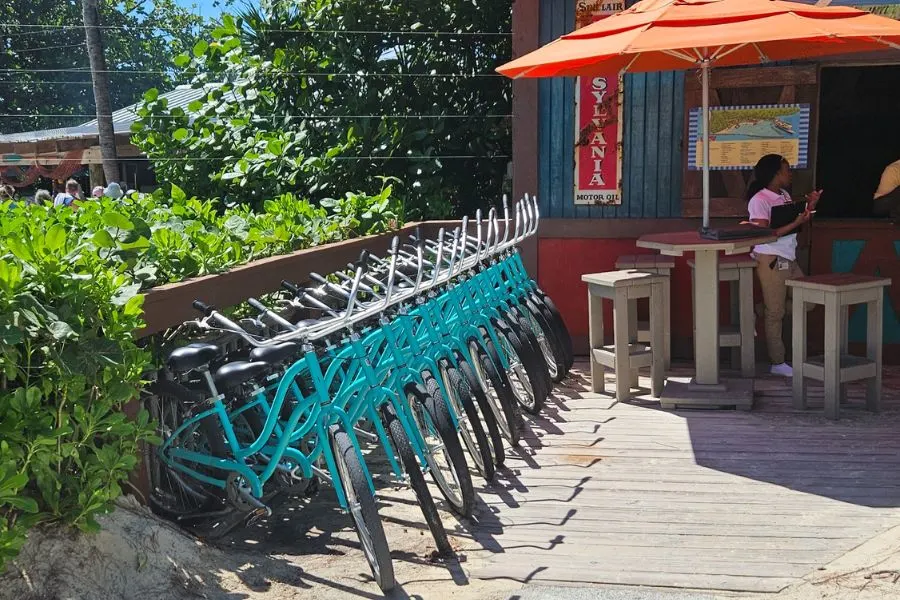 All you need to do is rent a bike and you can take it to explore the island. You can rent them from the family beach and from Serenity Bay.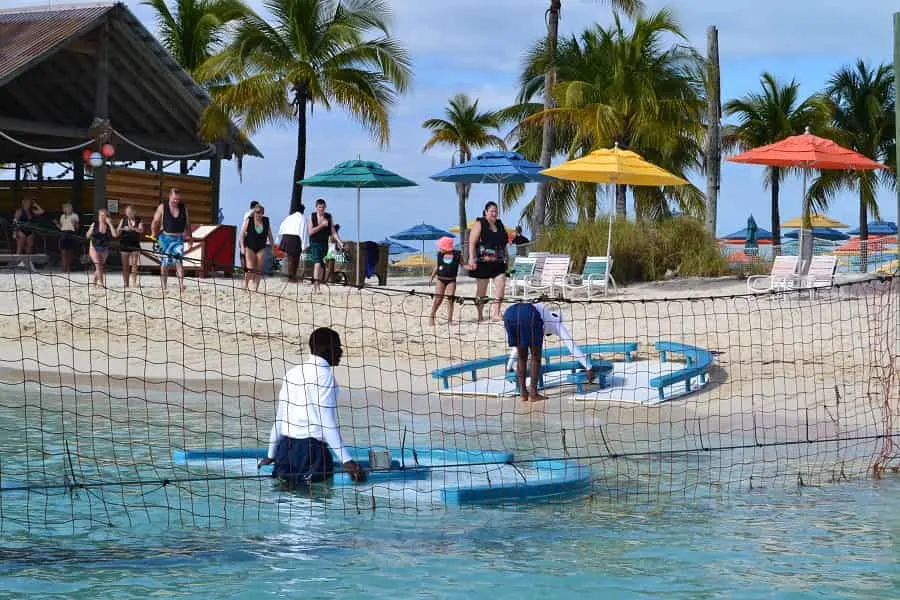 Cruise Excursions on Castaway Cay
Stingray Adventure– Get up close with the majestic creatures during a feeding session and then snorkel alongside them.
Parasailing– Soar 600 to 800 feet over Castaway Cay for about 5-7 minutes before returning back to the boat.
Glass bottom boat– You'll take this boat out on a guided tour of the Reefs surrounding Castaway Cay where you can see reefs, fish and other creatures from the comfort of a boat!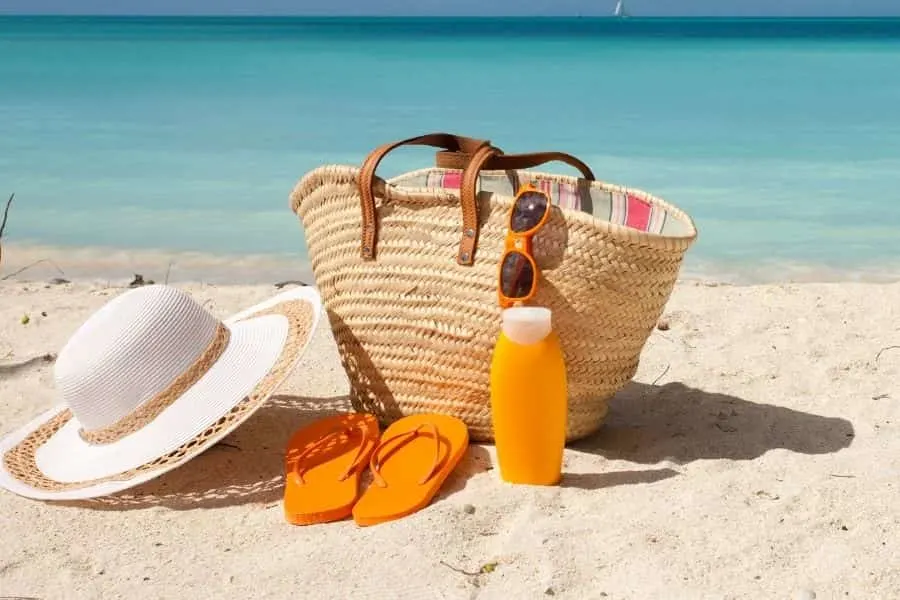 Pack Appropriately for your time at Castaway Cay
Bring a Bag to carry all of your gear for the day. Inside that bag, you should make sure you have packed the following:
your room key
sunscreen
sunglasses
waterproof case to hold valuables
cash (for postcards or stamps from Post Office)
autograph book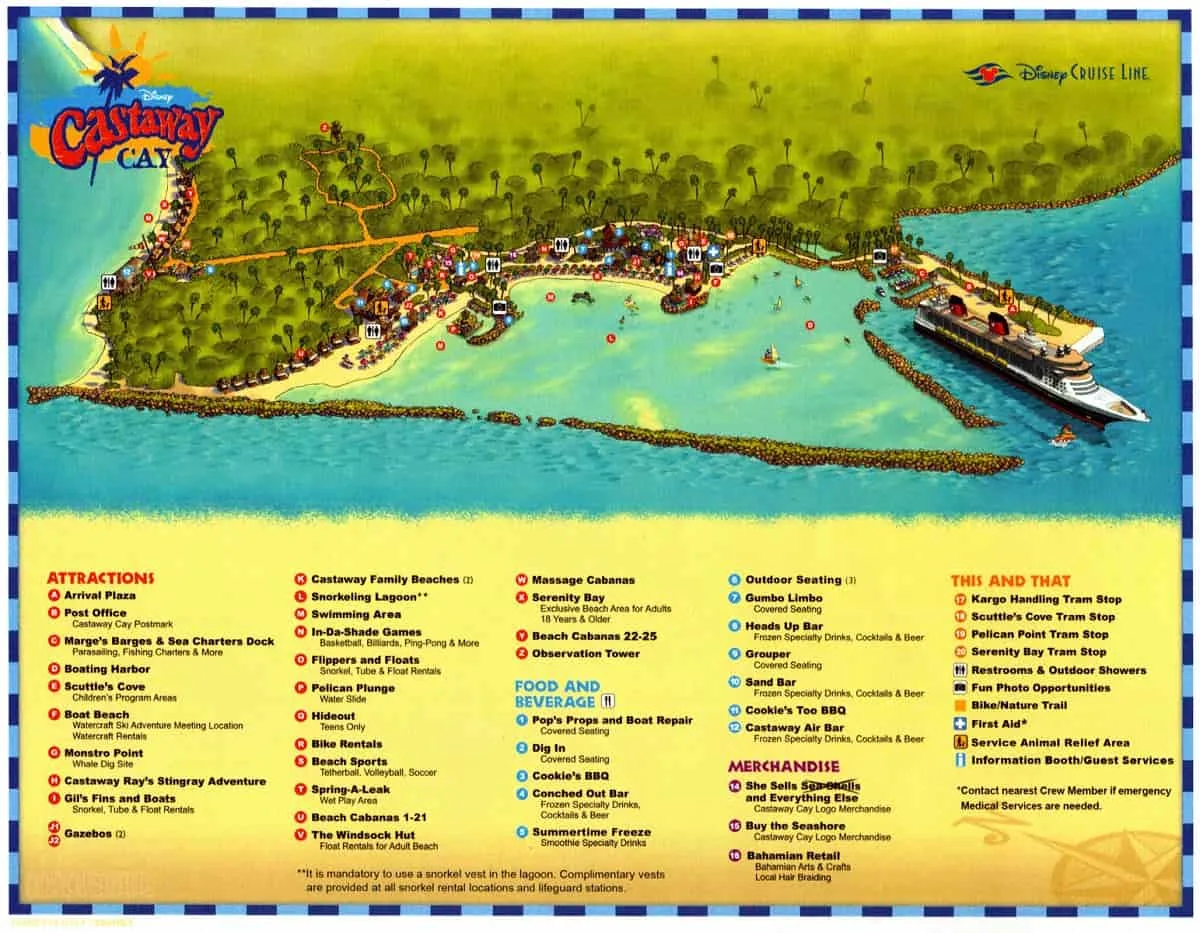 Castaway Cay provides a perfect blend of relaxation and adventure for guests of all ages. Its stunning natural beauty combined with the magic of Disney makes it a truly unique destination that I guarantee you will love!