Looking for a place to cool off while at Epcot? Check out Club Cool in Epcot where you can sip unlimited FREE Coca-cola beverages from around the world!
What You"ll find at Club Cool
Club Cool is a miniature Coca Cola Store. You will find Coca Cola gear, clothing, and souvenirs along with tons of Coca Cola products for you to try &/ or purchase.
To the right of the entrance is a wall of drinking stations that features sodas from all over the world.
Some you might have heard of, but most will probably be totally obscure.
Club Cool Flavors
Beverly (Italy)
Bon Bon Anglais (Madagascar)
Country Club Merengue (Domican Republic)
Minute Maid Joy Apple Lychee (Korea)
Royal Wattamelon (Philippines)
Smart Sour Plum (China)
Sprite Cucumber (Russia)
Viva Raspberry (Moldova)
Each station is the exact same, so you can go to which ever one is least crowded.
Next to the beverage dispenser are small sample cups. You should grab a sample cup and start enjoying the FREE soda at Club Cool!
There is no limit to the amount you can try and honestly, if you find one that you like, you can go back for seconds without any problem.
You can even take the small sample cup of soda to go.
Make sure to read the description of the soda's flavor before tasting because not all might fit your taste. In fact, we found some quite repulsive.
No worries, though. There are trash cans for you to toss what you don't like.
Have a family member that doesn't like soda? We know that some kids don't like carbonation. Thank goodness, there is still something they can try.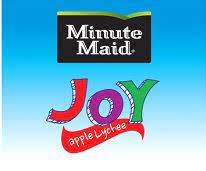 Minute Maid Joy is the only non-carbonated & non caffenated beverage at the drinking stations. It is a fruit juice beverage from Korea that tastes like apples & lychee.
Drinks & Coke Merchandise for Purchase
At the back of Club Cool is a counter where you can purchase Ice Cream Floats and Frozen Beverages.
Aside from the drinks, you can also find plenty of Coca Cola merchandise.
They have everything from t-shirts to reusuable bottles for sale.
Where is Club Cool located?
Club Cool is located in Future World at World Celebration
It is open from 9am-9pm daily
Have you tried the FREE Soda at Club Cool in Epcot? Which one was your favorite?